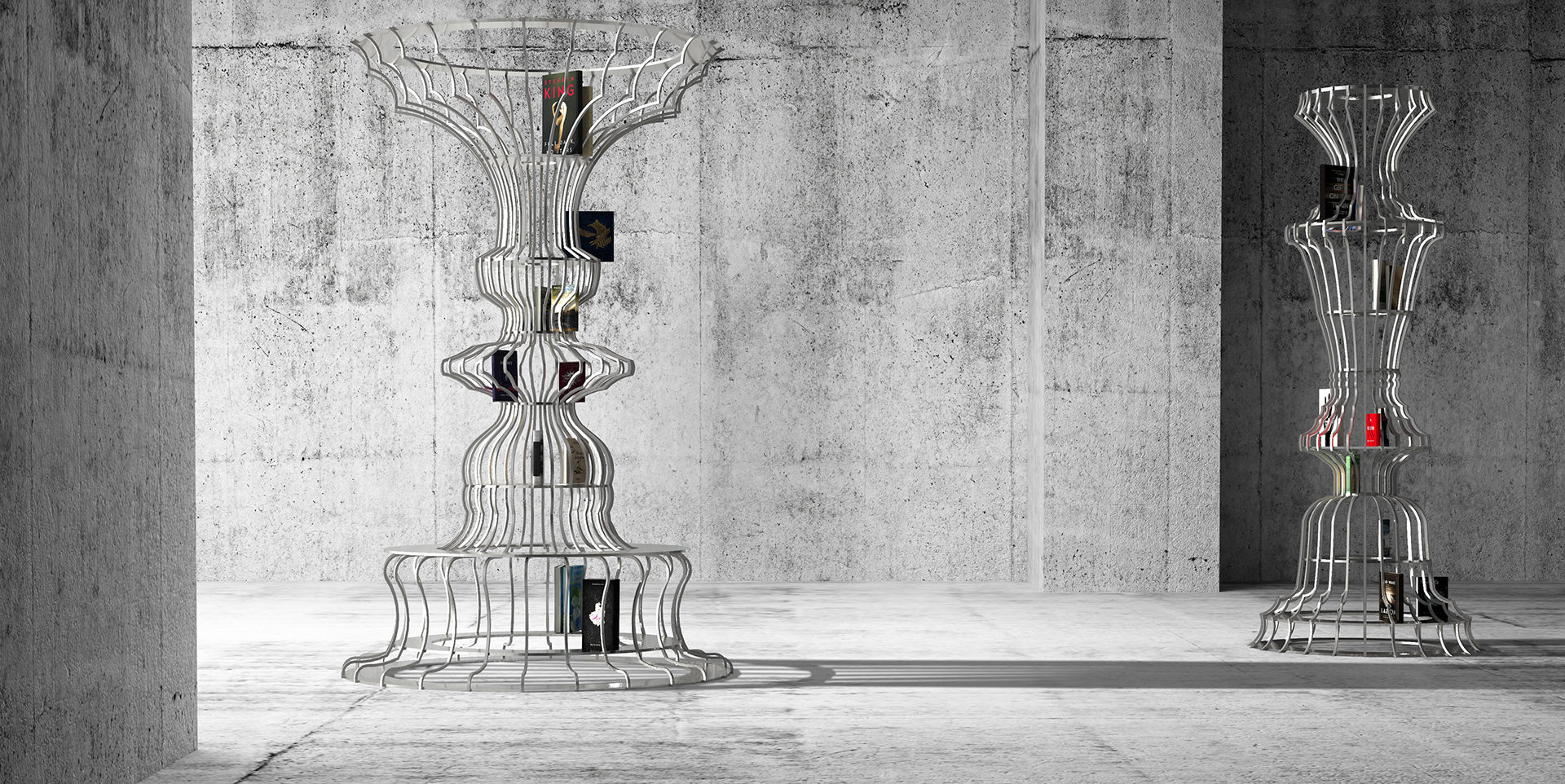 Highlights from Design Miami/ Basel 2017
The European edition of the Design Miami/ fair opens this week with a diverse range of high-end collectibles
The European edition of the Design Miami/ fair returns to Switzerland this week, running alongside Art Basel in the Messe Basel exhibition center. For its twelfth iteration, fifty galleries from eleven countries are participating, offering a range of high-end collectibles—from lighting and furniture to contemporary decorative pieces.
This year's lineup proves to be remarkably diverse, including Art Deco treasures at Monaco's Robert Zehil, to precious jewelry from New York dealer Lee Siegelson, and modern pieces like François Bauchet's sand, resin, and concrete furniture at Galerie Kreo.
Here we share some highlights.
Thom Browne curates the Design at Large section 
Visitors to this year's Design at Large area, a program designed to present contemporary design in a new light, are faced with a curious grid of 100 desks. It is the concept of celebrated fashion designer Thom Browne (the first time a fashion designer has directed the exhibition). With creations spanning the last century, the mix includes iconic desks by Charles and Ray Eames, Charlotte Perriand, Pucci De Rossi, and a particularly striking design by Ron Arad. Adding to the display, Browne enlisted a group of female art and design students to perform a choreographed sequence at the tables.
Art, fashion, and design mingle at Design Curio 
One of the most exciting sections is Design Curio, now in its fourth year. Drawing on the idea of a traditional cabinet of curiosities, the exhibition features themed groupings of objects by artists and designers working across disciplines. The eclectic New York–based jeweler Suzanne Syz, for example, invited L.A. artist Alex Israel to create a series of jewelry pieces, as well as the booth itself (complete with frozen-yogurt machine and vintage furniture). Dutch design duo Scholten & Baikings, meanwhile, teamed up with architect Sano Fumikho, and kimono-designer Takashashi Hiroki, to produce a contemporary porcelain collection using ancient Japanese ceramic techniques.
Ettore Sottsass's rare early works at Friedman Benda 
This year, several galleries dedicated their booth to a single designer. Noteworthy is New York's Friedman Benda, which celebrates the centennial anniversary of Italian postwar designer Ettore Sottsass with a beautiful display of his rare early works, some of which have never been up for sale before. The monolithic 1964 Cabinet, for example, hasn't been seen since it was displayed in Milan in 1965. Another highlight, Hanging Lamp, 1957, designed for the Italian lighting manufacturer Arredoluce, was last shown to the public at an L.A. exhibition in 2006.
Crystal gets technical at Designers of the Future 
The winners of the third installment of the Swarovski initiative (announced in April 2017) include the Los Angeles–based architect Jimenez Lai, London-based designer Marjan van Aubel, and Japanese multidisciplinary studio TAKT PROJECT. Each spent months working on a new design inspired or informed by crystal, responding to a brief of "Shaping Societies."
Next Post