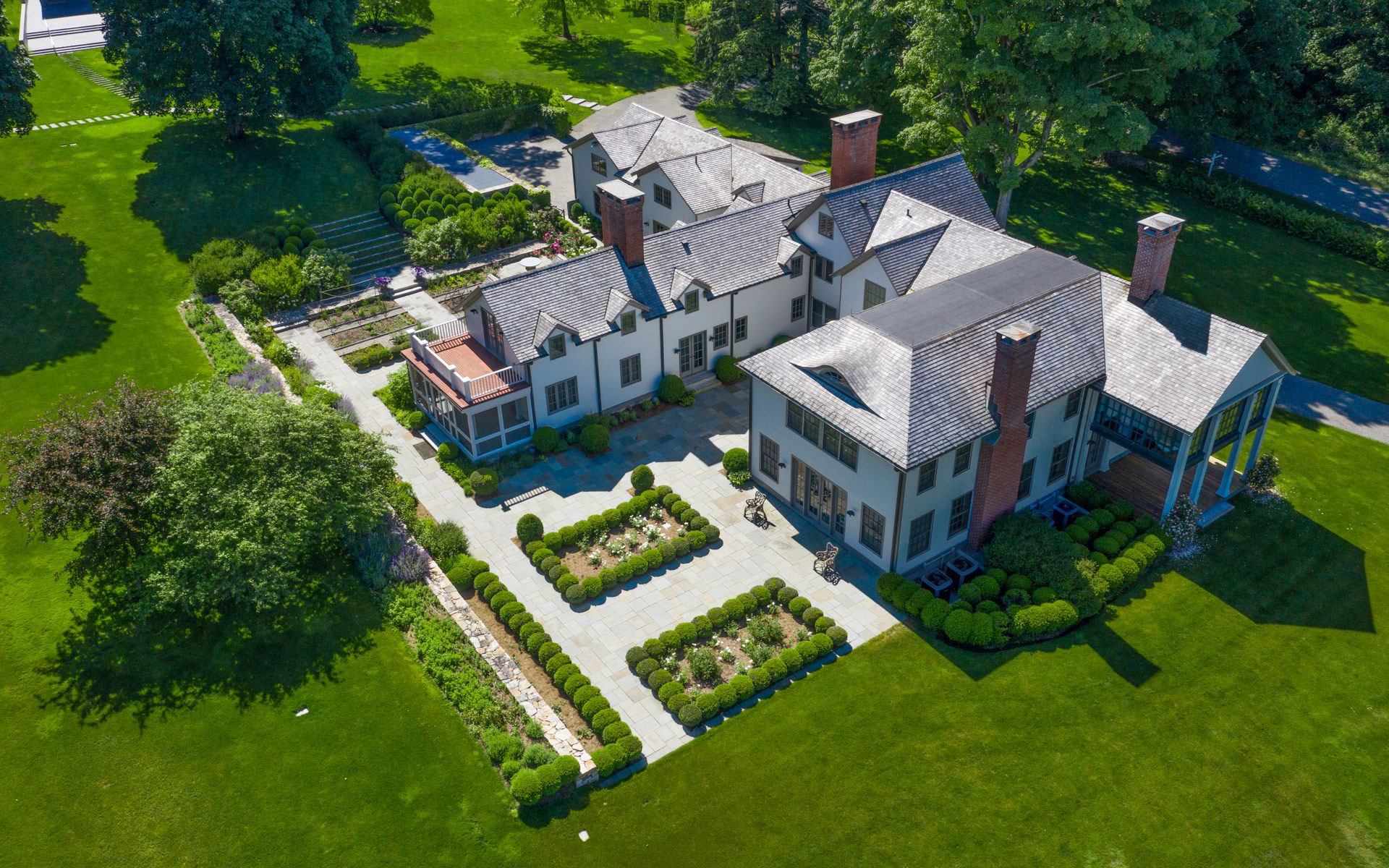 An Art Collector's Massive Connecticut Compound Hits the Market for $15 Million
A Whitney Museum trustee's former home, Herrick House includes a 14,000-square-foot private gallery and art storage facility
Connecticut's bucolic Litchfield County is a popular weekend retreat for New Yorkers looking to escape the concrete jungle. With updated modern-barn-style homes, cozy wine bars, and vast expanses of nature preserves, it's as postcard-perfect as New England can get. Now one of its most prized pieces of real estate, a sprawling 51-acre compound complete with a main house, guesthouse, and art gallery—and creative pedigree to boot—is on the market with Christie's International Real Estate for $15 million, down from a $20 million price tag just a year ago.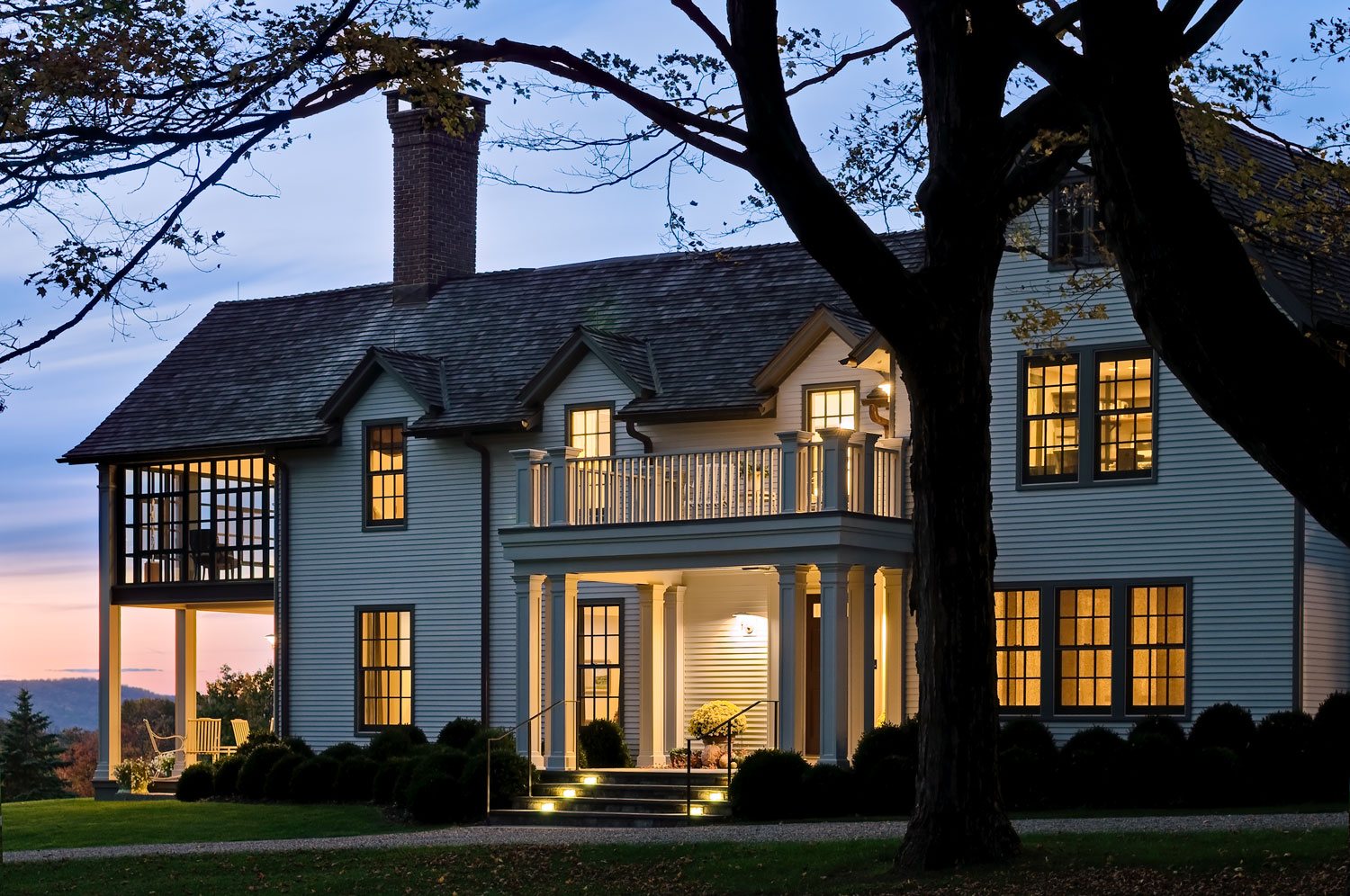 Known as Herrick House, the property in Sharon, Connecticut, is the former estate of the late Melva Bucksbaum, a trustee of the Whitney Museum of American Art for more than two decades and the founder of the museum's Bucksbaum Award, which recognizes a rising-star artist during each Biennial year (Pope.L, Mark Bradford, and Raymond Pettibon are past recipients). Included in the compound is a 1920s farmhouse that Bucksbaum had modernized in 2005, a custom-built 14,000-square-foot gallery, a museum-quality art storage facility dubbed the Granary, a library, a poolhouse, two guest quarters, a caretaker's cottage, and a garage.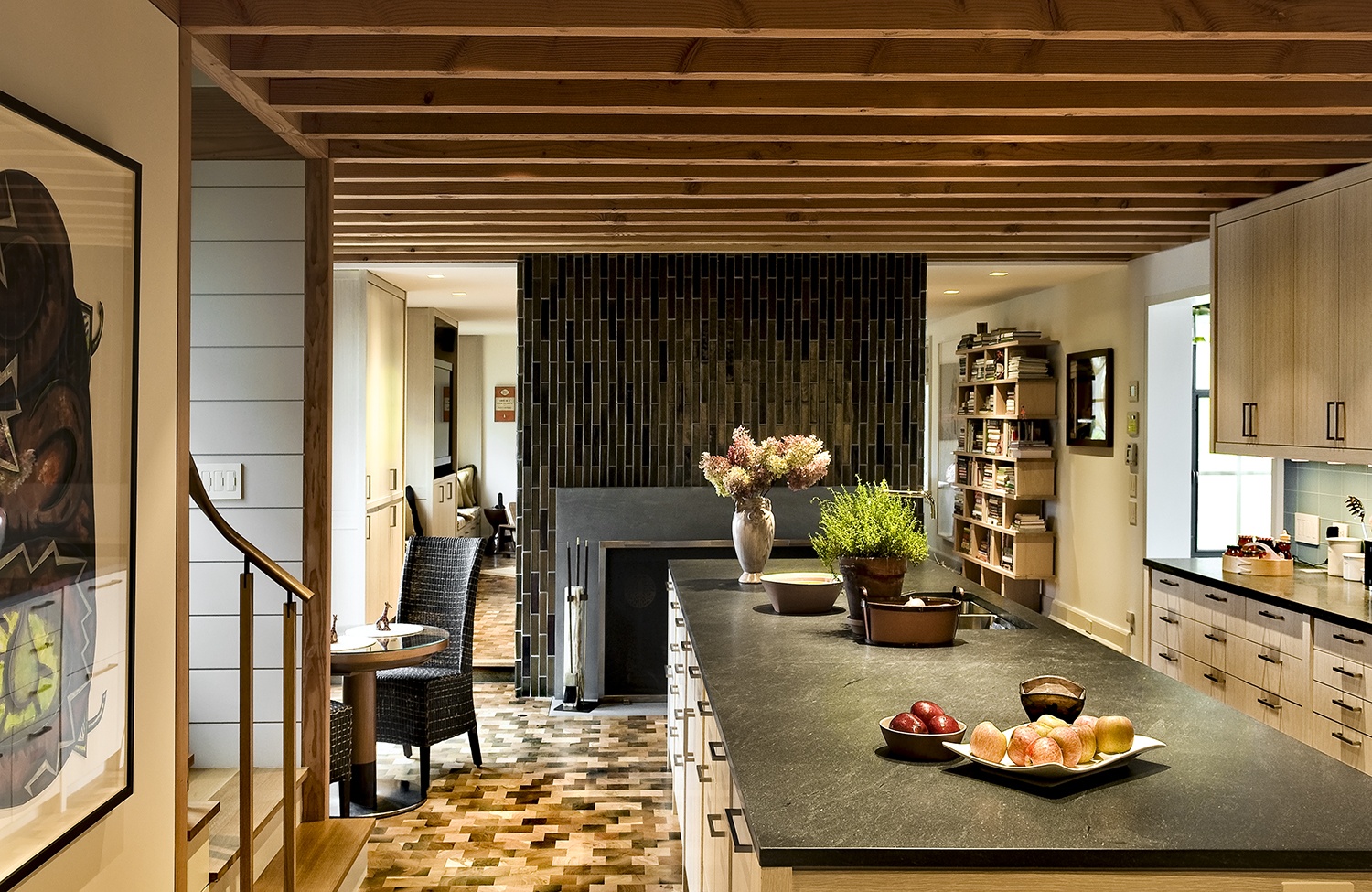 Over the years Bucksbaum enlisted architect Steven Learner, interior designer Barbara Ross, and landscape designer Deborah Nevins to update the property, previously owned by celebrated puppeteer Frank Oz. In the Colonial-style, three-bedroom main house, a sunken dining room provides sweeping views to three sides, while the modern kitchen includes top-tier appliances worthy of a Michelin-starred toque. A second-floor master suite gives way to a glass-enclosed private office, two dressing rooms, and a spalike bath, while a media room and gym are just steps away.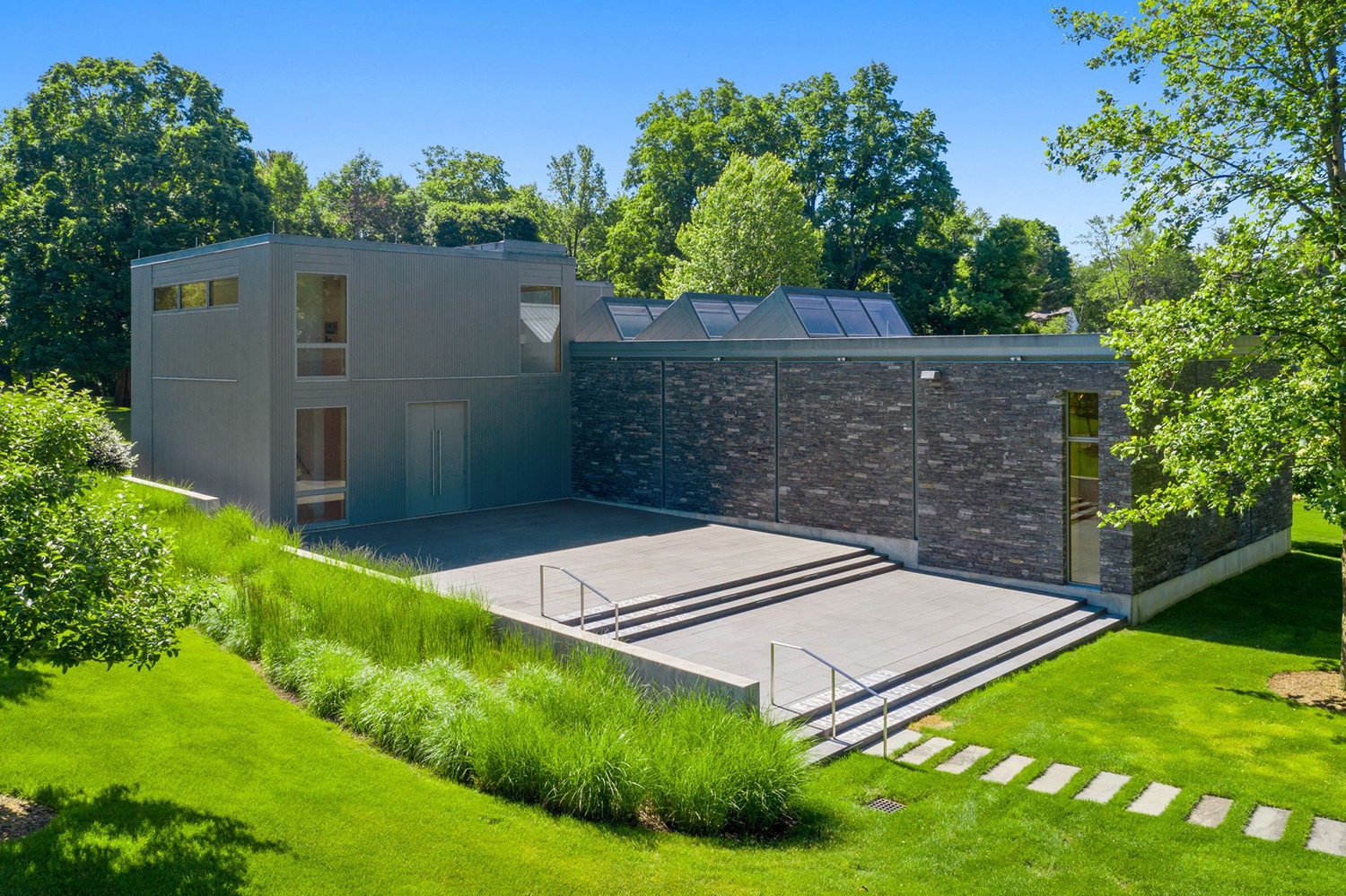 Designed to both accommodate Bucksbaum's extensive art collection, which included works by Wade Guyton, Cindy Sherman, Eric Fischl, and Ugo Rondinone, and meld with the other buildings on the site, the Granary includes floor-to-ceiling windows, a sawtooth roof, and large flagstone front courtyard perfect for hosting cocktails during your own private gallery show. Skylights fill the towering rooms with natural light, while modern advances like a massive transport elevator, 82 storage racks, rolling cabinets, humidity control, fire suppression system, waterproof concrete floors, expansive security system, and automatic timed shades preserve blue-chip works with ease.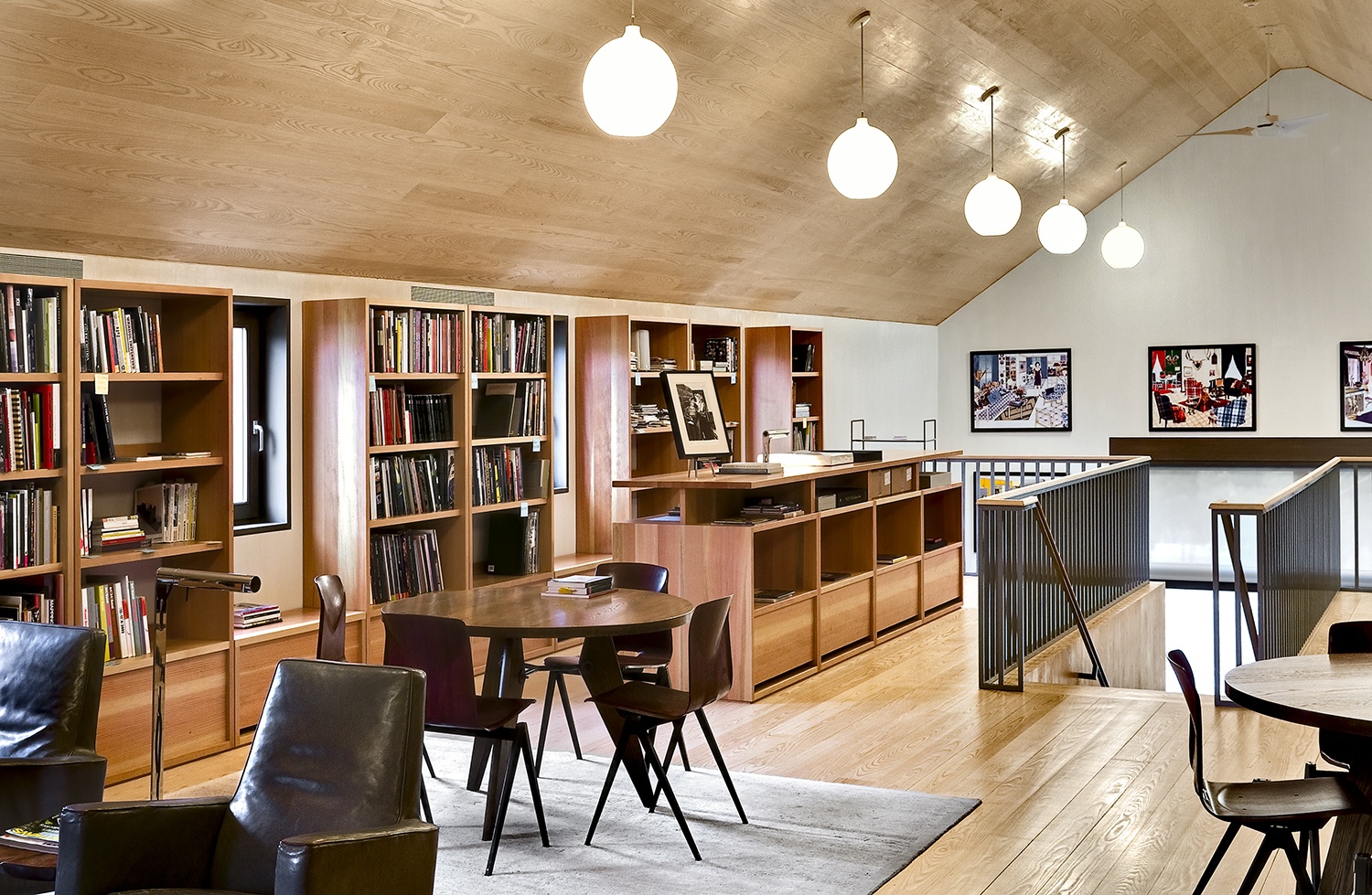 The other outbuildings on the estate offer room to roam, with peaceful nooks for quiet contemplation or spacious interiors designed for hosting a spirited gathering of friends and family. Within the poolhouse is the Orange Room, which was created specifically to welcome large groups, while the second-floor art library is geared toward research and study. The guesthouse overlooking the Granary includes two bedrooms, two-and-a-half baths, a full kitchen, laundry room, and covered porch; a similar setup is provided in the separate caretaker's quarters. An additional 1936 log cabin that's been restored with new wood, previously a home for artists in residence, also includes two bedrooms, two baths, and a full kitchen.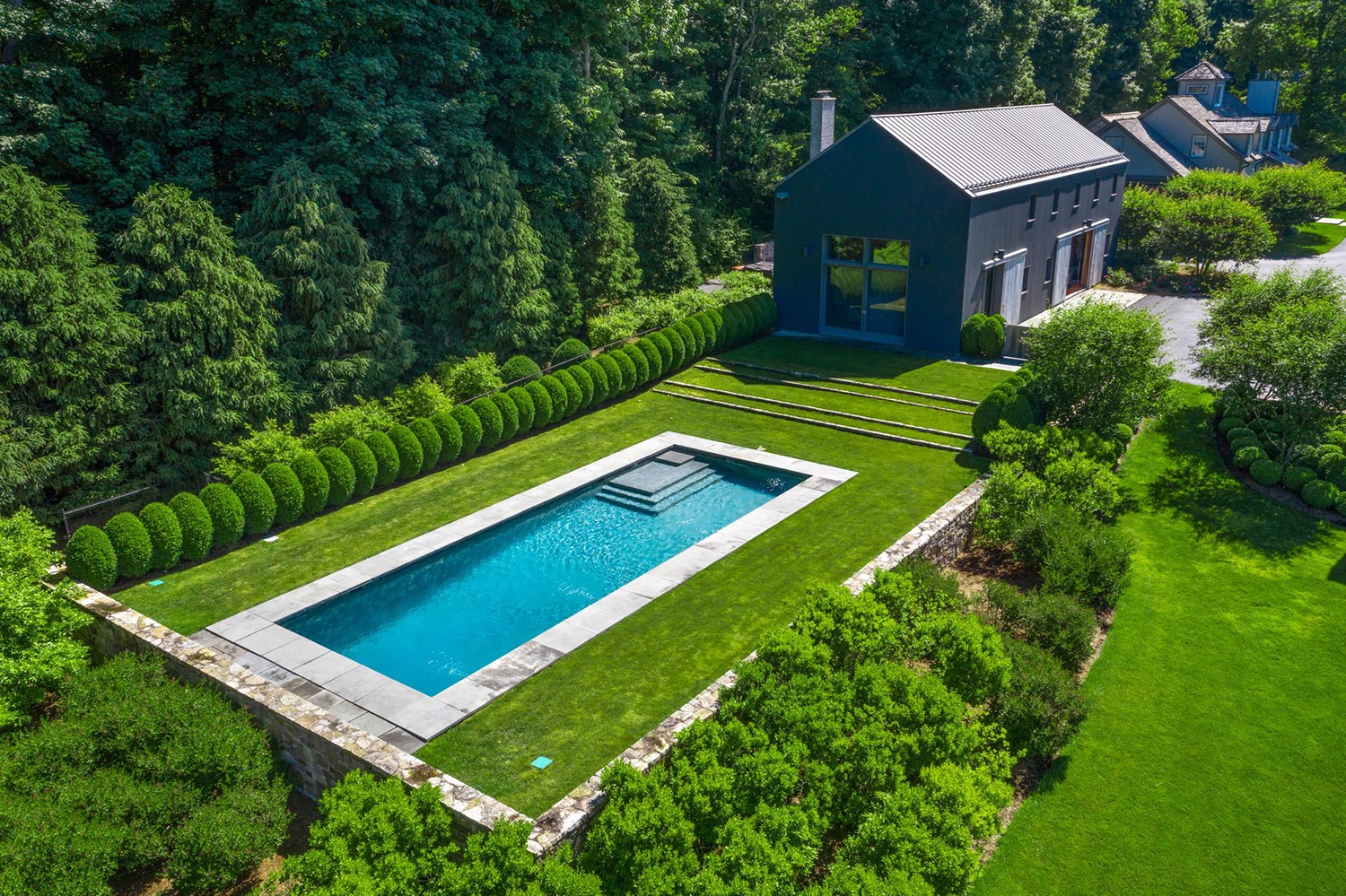 While many of the structures were crafted with the art collector in mind, the garage overlooking an untouched nature preserve appeals to the car connoisseur with four double doors, radiant heating, and additional office space and a private bath. Outside, a gunite pool is bordered by a flagstone terrace. Herb gardens, mature specimen trees, orchards, and formal gardens paint a landscape any artist would love.
Take a tour of the expansive property below.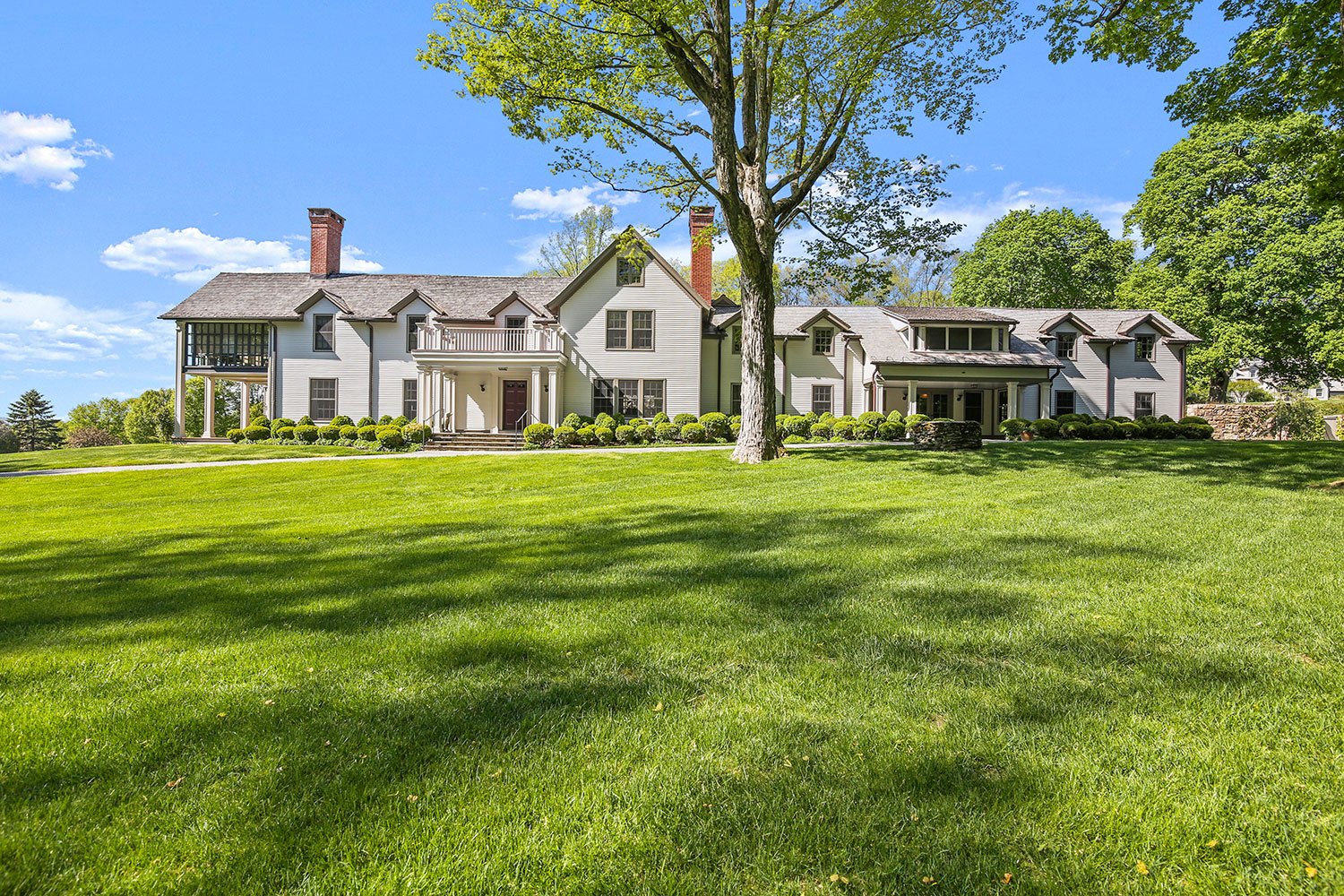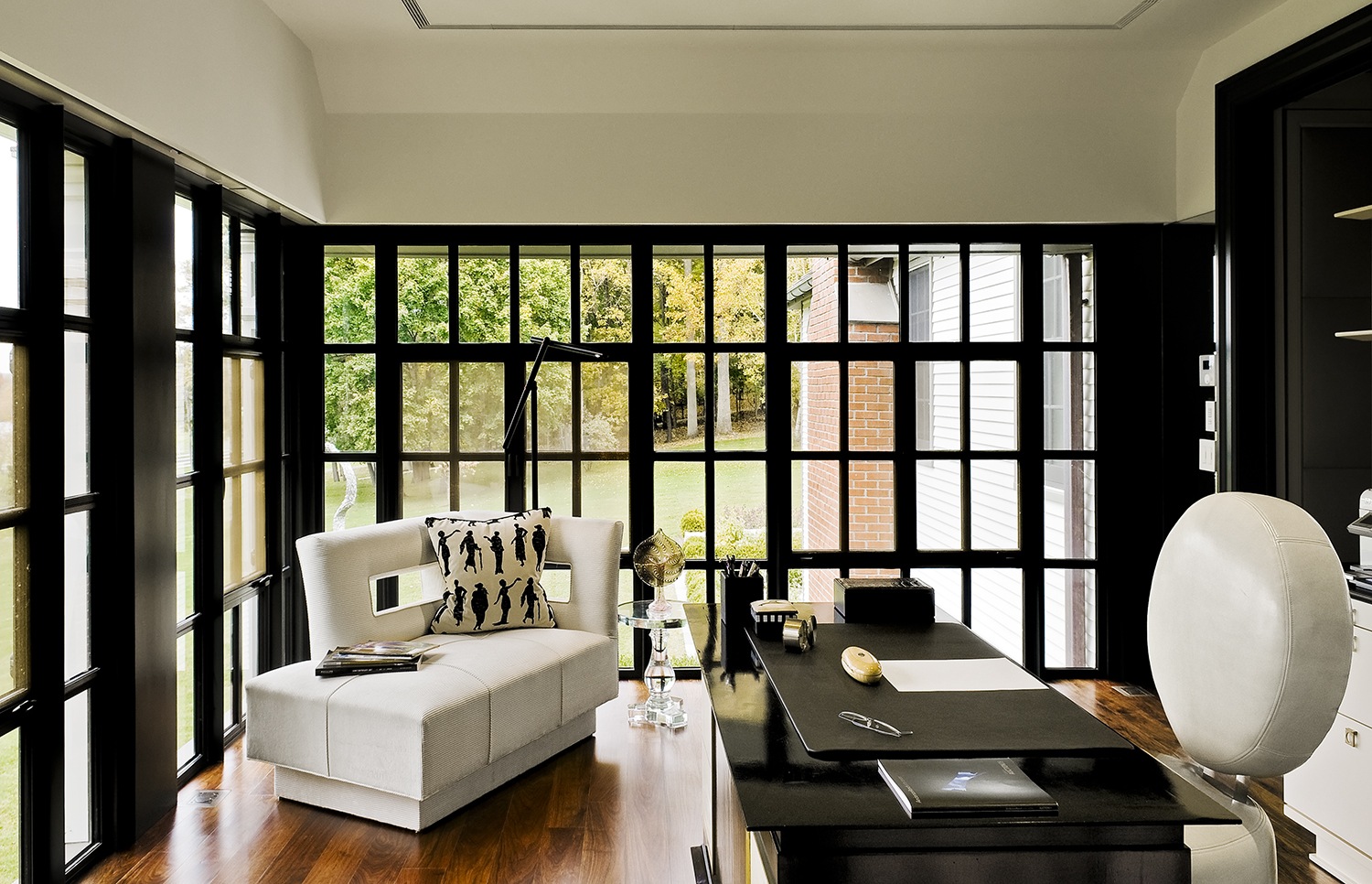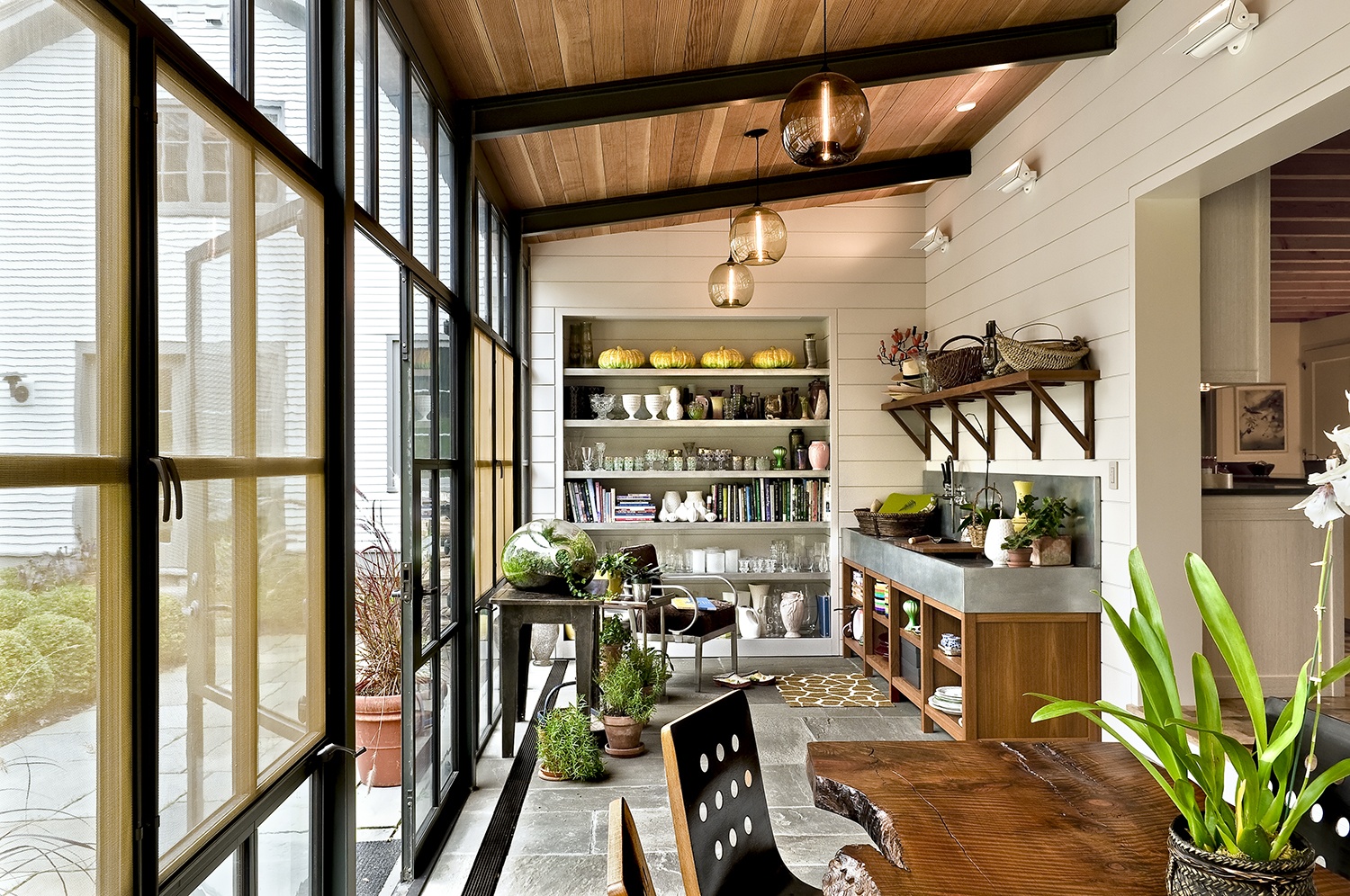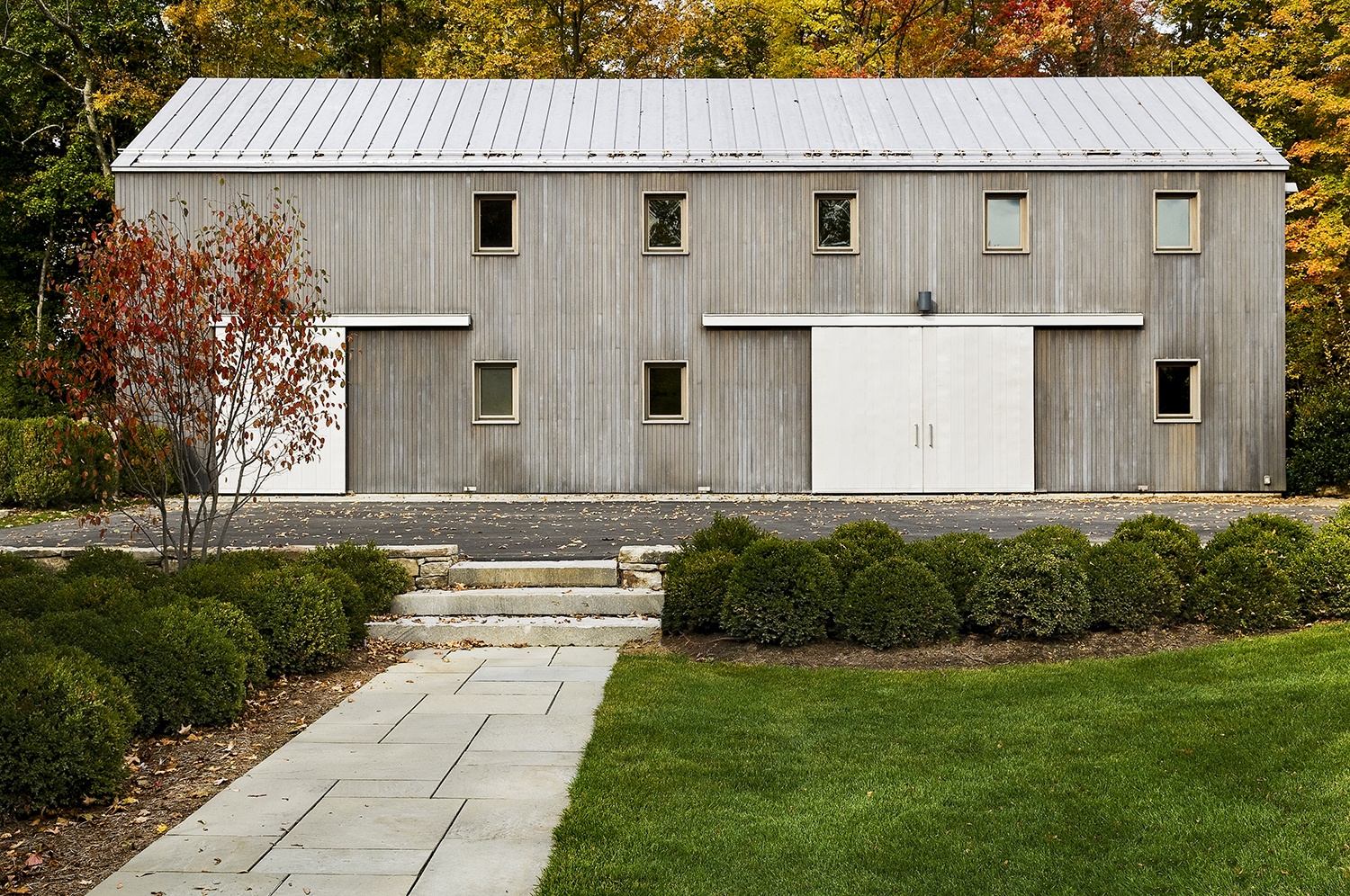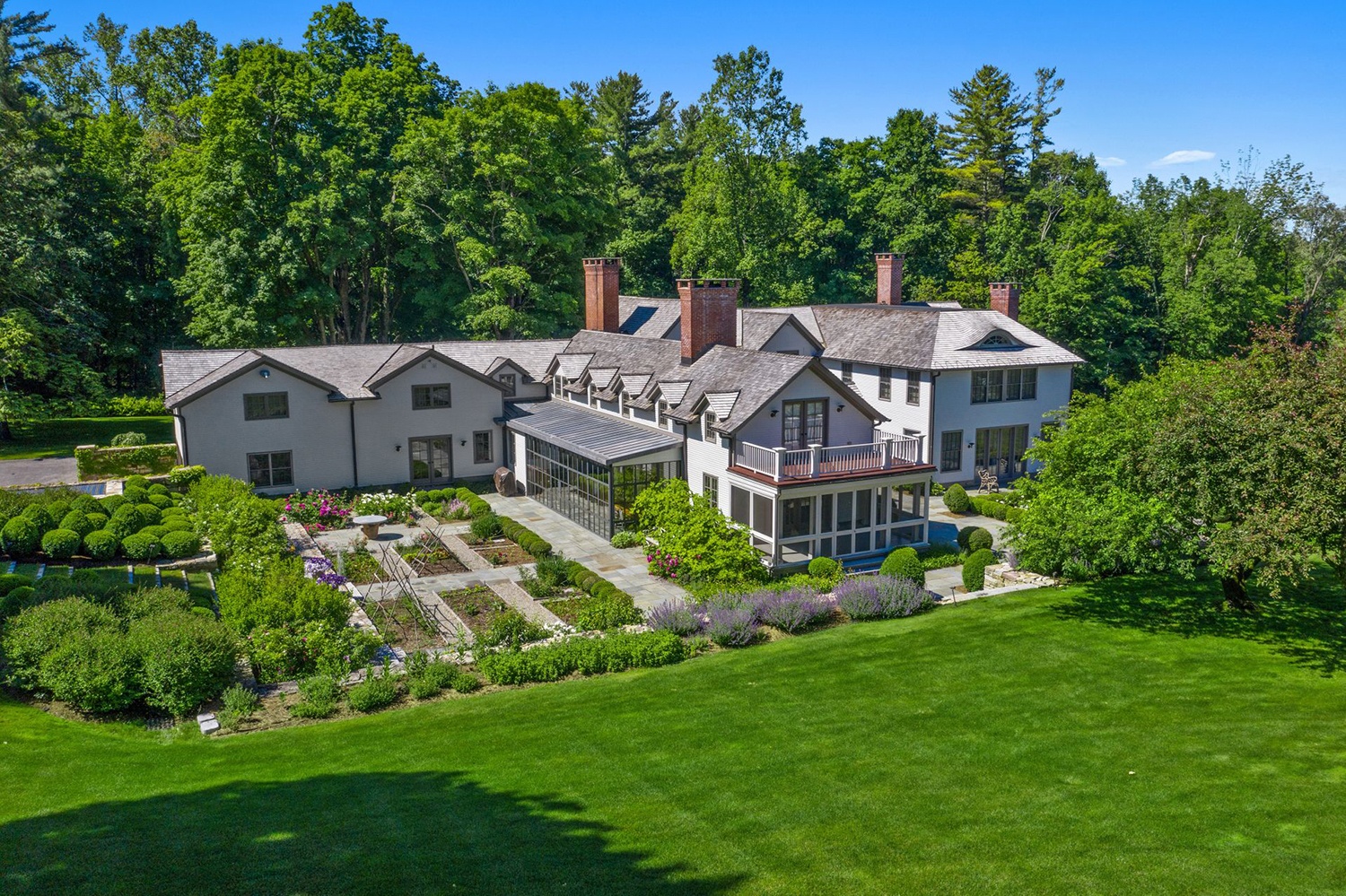 Next Post