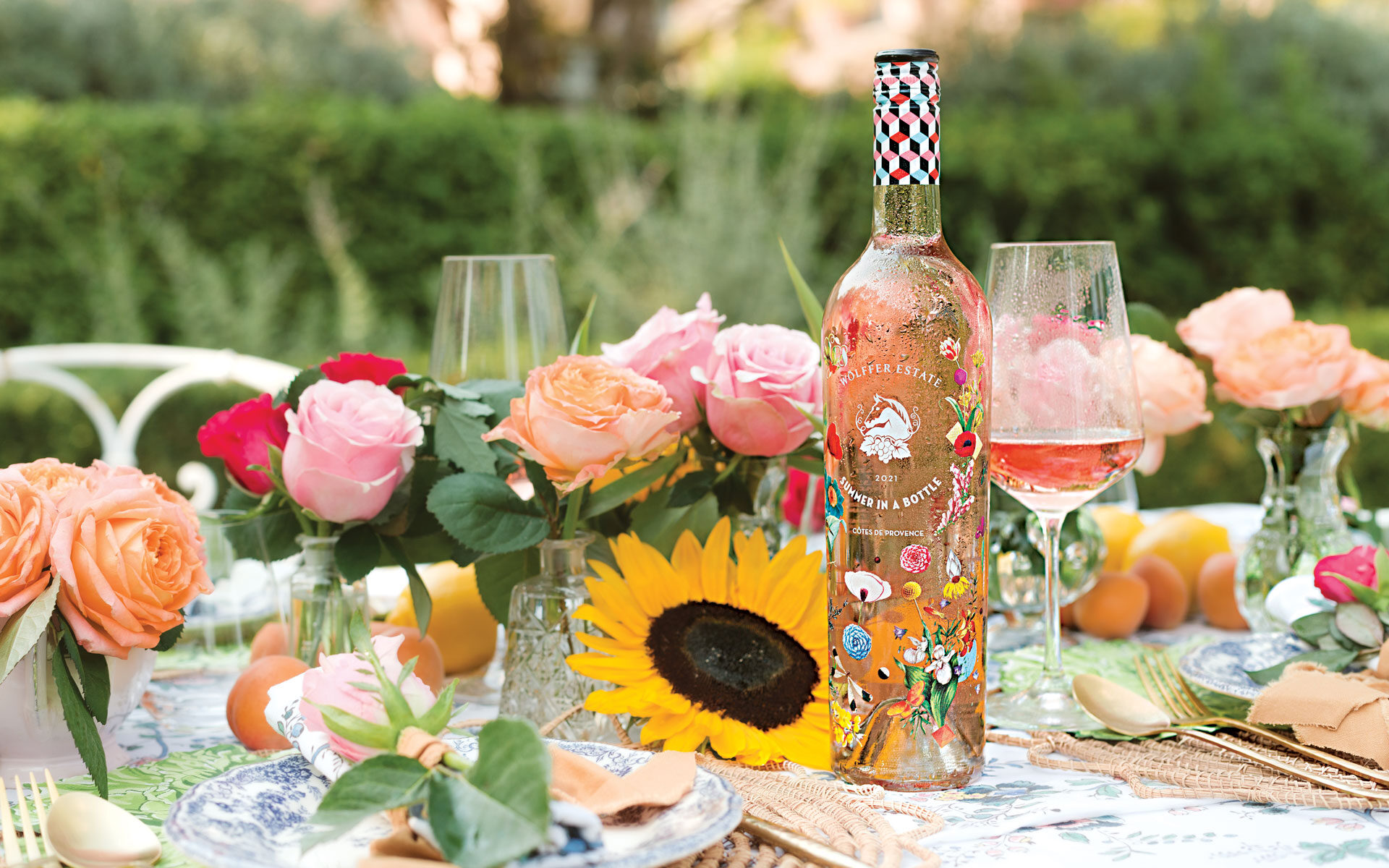 The Best Art and Design Happenings Coming to the Hamptons This Summer
Gallery shows, installations, and new design stores make this summer in the Hamptons the most artful one yet
Memorial Day marks the unofficial start to Hamptons season and its whirlwind of social gatherings. Amongst the charity fundraisers and restaurant openings, there are a number of other artful events coming to the East End this summer. Here, a look at several new gallery shows and exhibitions, design-minded shops and pop-ups, and unique experiences coming to the South Fork.
Must-See Exhibitions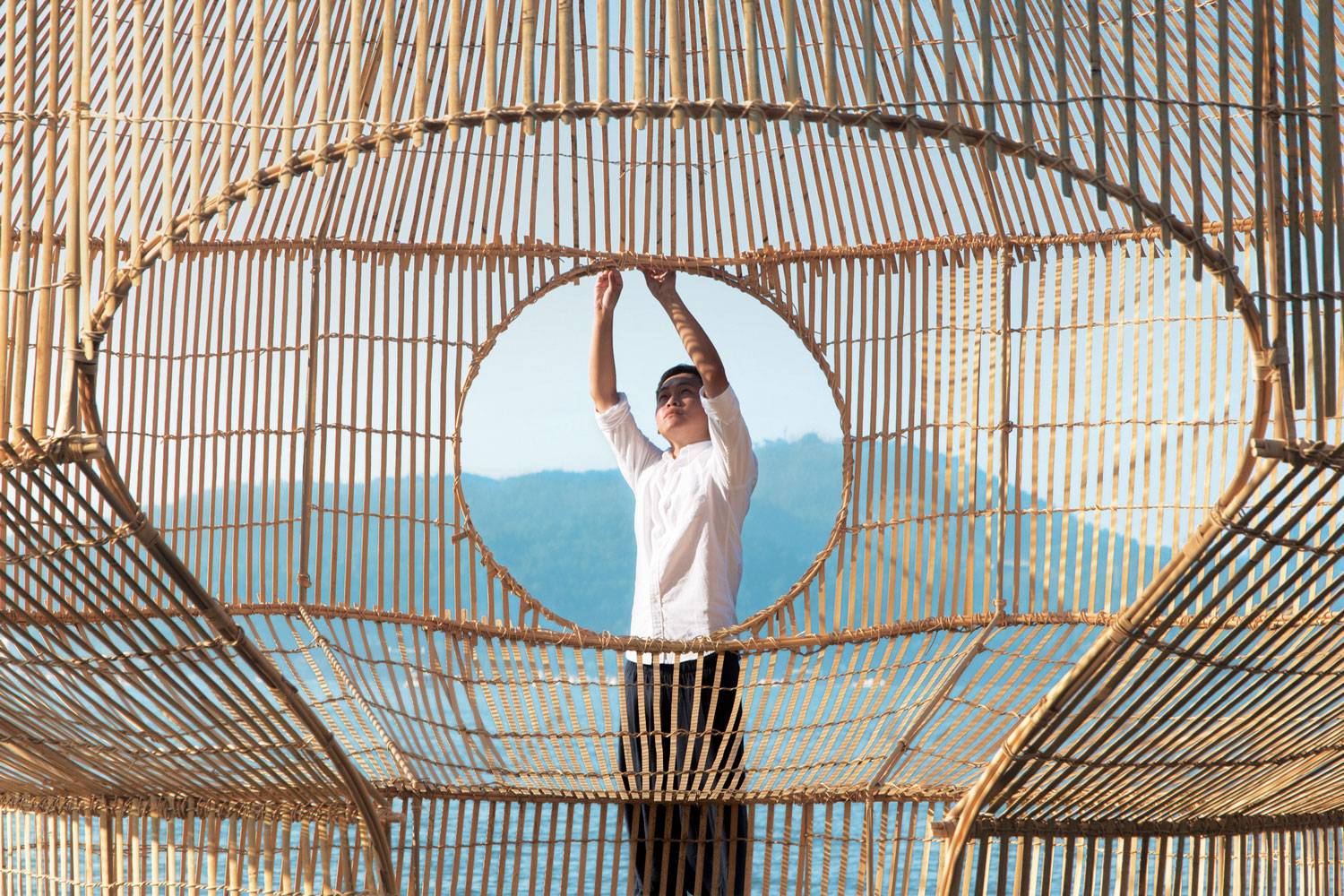 New Works at the LongHouse Reserve
One of East Hampton's most scenic settings, the LongHouse Reserve expands its selection of outdoor art, presenting temporary installations by Niki de Saint Phalle, Moko Fukuyama, and more. In July, the 16-acre garden will debut a new iteration of Cheng Tsung Feng's Fish Trap House, "a pavilion that captures the essence of the local fishing community," explains director Carrie Rebora Barratt. This year's celebration of "Land, Place, and Spirit" carries on the vision of the LongHouse's late founder, Jack Lenor Larsen. "Jack's essential mission was to teach living with art in all of its forms," says Barratt. "The new works are innovative, provocative, beautiful, respectful of the garden, and precisely what Jack wanted each year—change."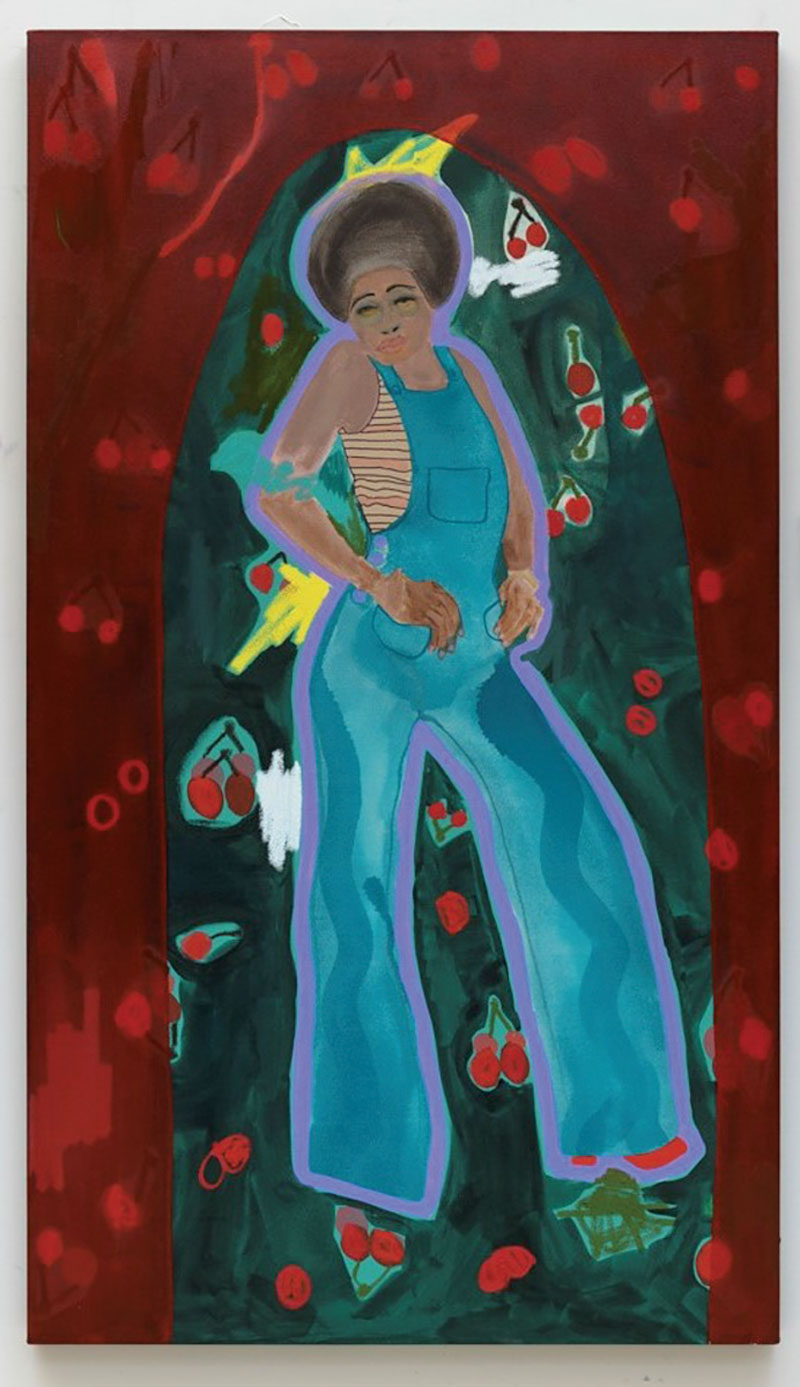 "Set it Off" at the Parrish Art Museum
Cocurated by creative partners Mickalene Thomas and Racquel Chevremont, collectively known as Deux Femmes Noires, the group show "Set It Off" at the Parrish Art Museum in Water Mill spotlights work by such exciting talents as Torkwase Dyson, Leilah Babirye, Kennedy Yanko, and February James, whose striking painting On My Own (2022) is pictured here. Through July 24. 
Frank Stella at The Ranch
Major sculptural pieces crafted over the past three decades by American artist Frank Stella, a master of minimalism, are on display at the Ranch in Montauk through July 20. For those caught up in the season's social whirl, four monumental sculptures—including his famous Wooden Star I—will remain installed on the bucolic grounds until November 1.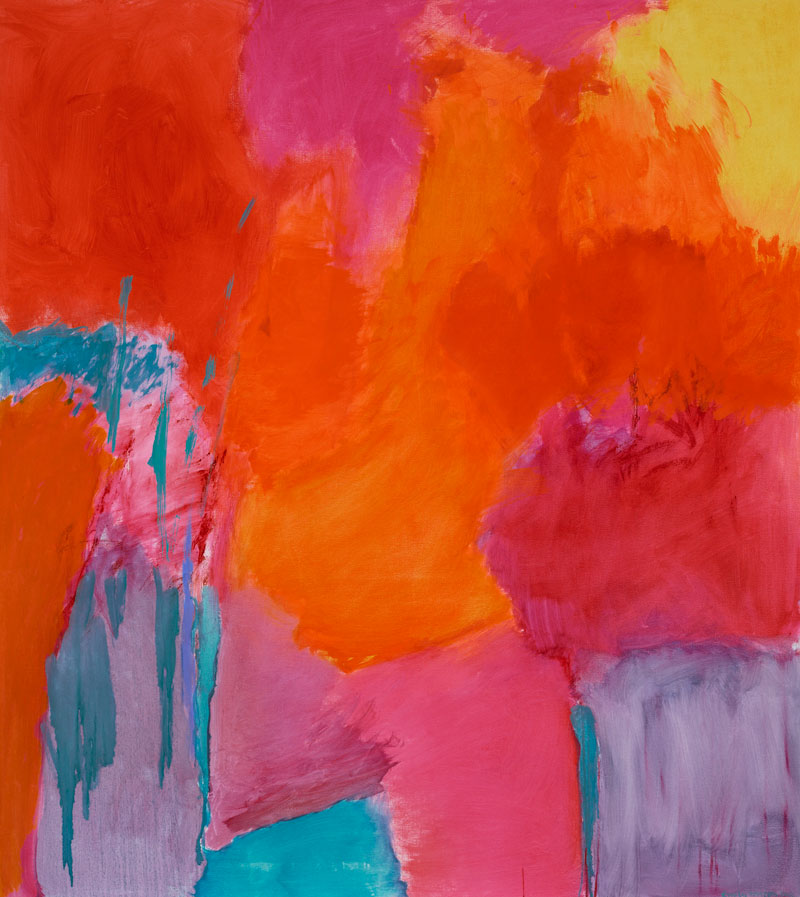 "Nature Abstracted: Vivian Springford, Wolf Kahn and Emily Mason" at Christie's Southampton
Christie's new Southampton outpost at 1 Pond Lane kicks off the season on May 27 with the new selling exhibition "Nature Abstracted: Vivian Springford, Wolf Kahn, and Emily Mason." The presentation focuses on three American painters who embraced the power of color to express captivating patterns found in nature: Vivian Springford (1913-2003) was an abstract painter active in the New York art scene throughout the second half of the 20th century. Wolf Kahn was known for Realism and Color Field painting while his wife, Emily Mason, created a highly unique response to Abstract Expressionist painting, modifying traditional techniques by diluting oil paint to create the effect of watercolor. The auction house, which is located within a refurbished art deco building that was once an auto repair shop, is open to the public Wednesday through Sunday from 11 am to 6pm.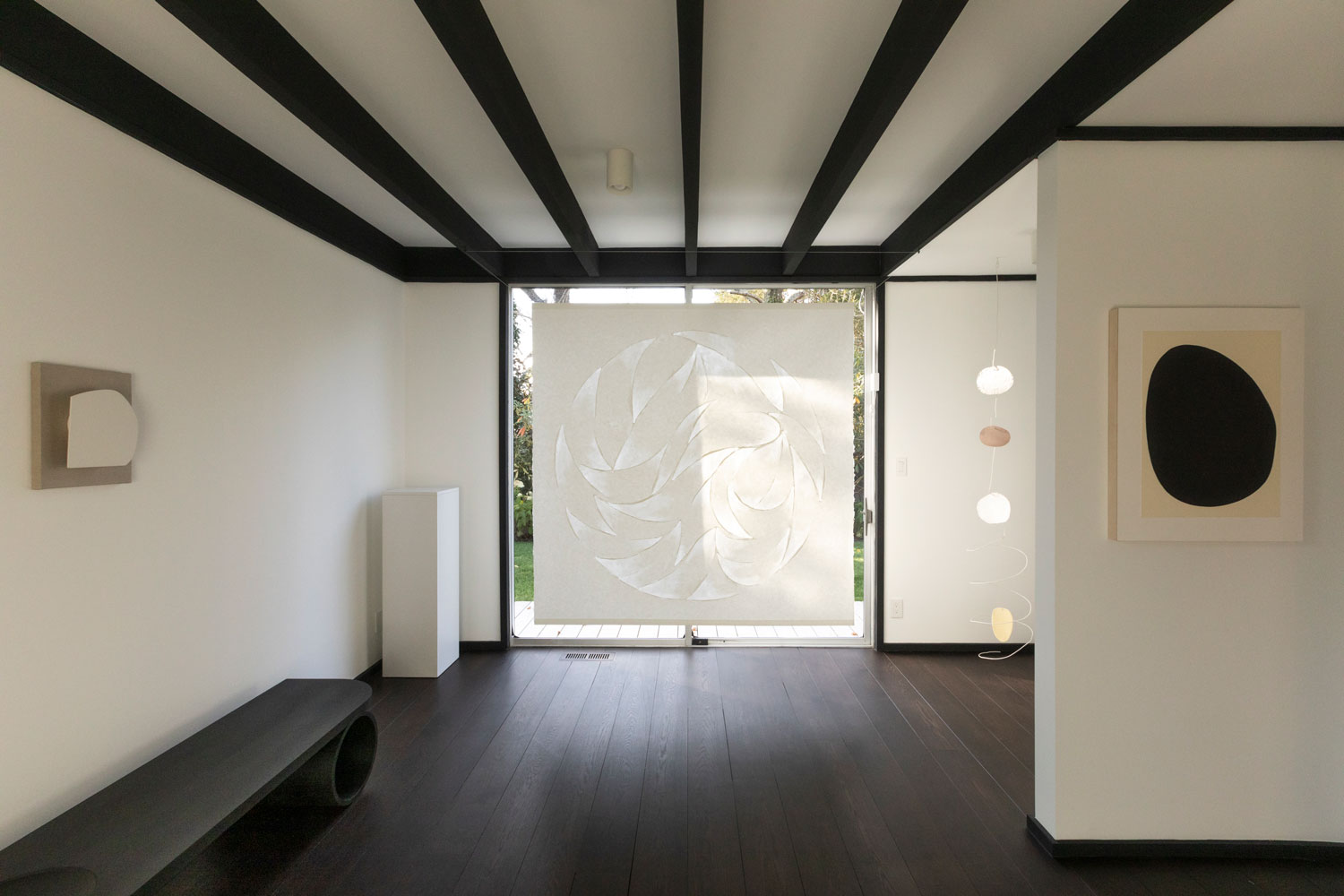 Onna House
"The house chose me! As soon as I walked into the house I got chills," says designer Lisa Perry of finding the chic 1960's modernist residence she converted into her latest project, Onna House. Celebrating the work of women-identifying artists and designers, Onna House is a hub for emerging female creatives and new collectors looking for pieces at an affordable price point."Everything is displayed in a way that one could envision living with," Perry tells Galerie. The highly curated selection of art, furniture, and collectible design fills the newly restored East Hampton home that opens Memorial Day weekend with an exhibition of woven tapestries by textile artist Mitsuko Asakura.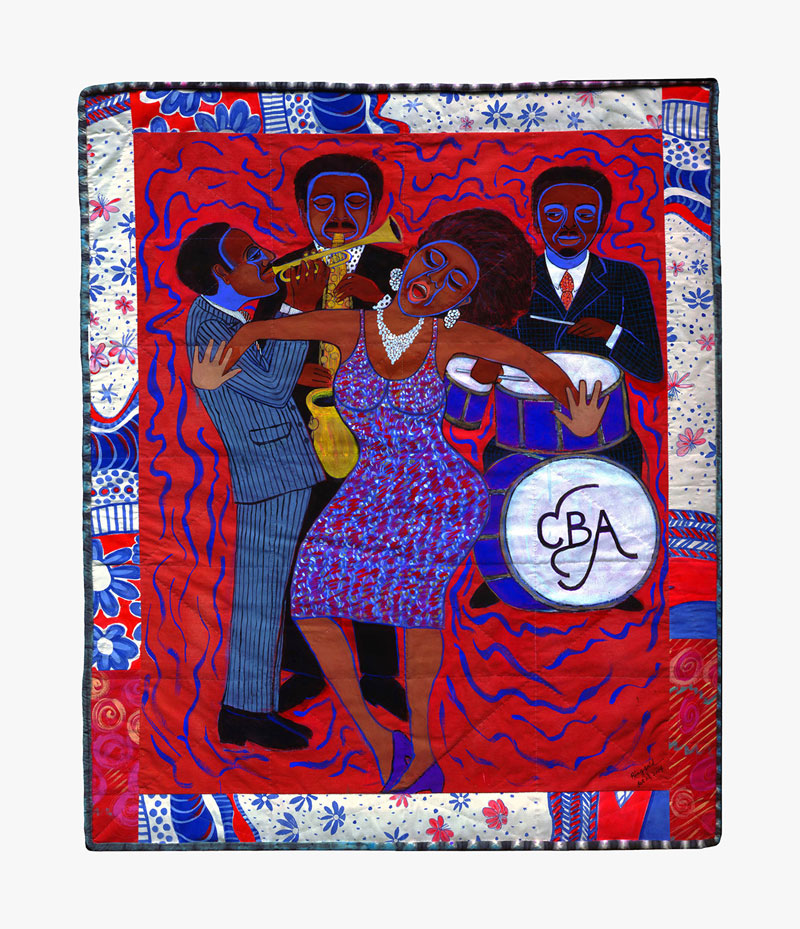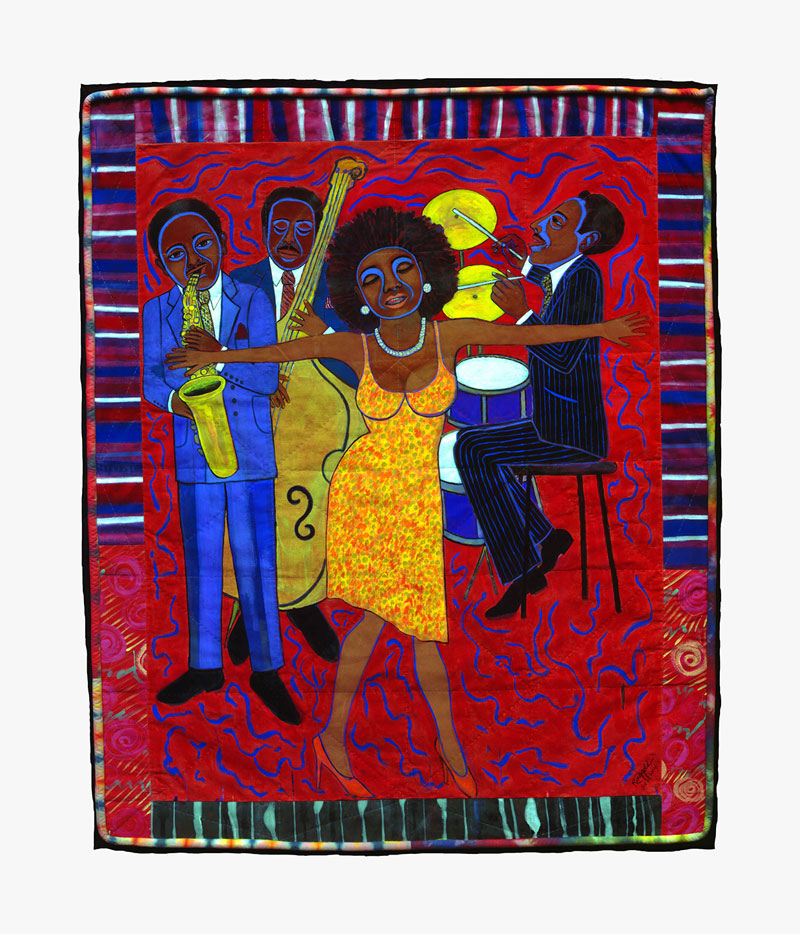 "Faith Ringgold: Jazz Stories" at South Etna 
Hot off the heels of her blockbuster show at the New Museum in New York, which is on view through June 5, Faith Ringgold's art is now heading out East for the season. South Etna in Montauk is presenting  "Faith Ringgold: Jazz Stories," an exhibition of recent work by the trailblazing creative. Featuring five of her signature "Story Quilts," the presentation incorporates over 20 drawings, paintings, sculptures, and prints from the artist's "Jazz Stories" series, which she began in 2004. To bring the exhibition to life, the South Etna Montauk Foundation worked closely with her gallery ACA Galleries. "Faith Ringgold: Jazz Stories" will be on view from May 28 through June 25.
Shopping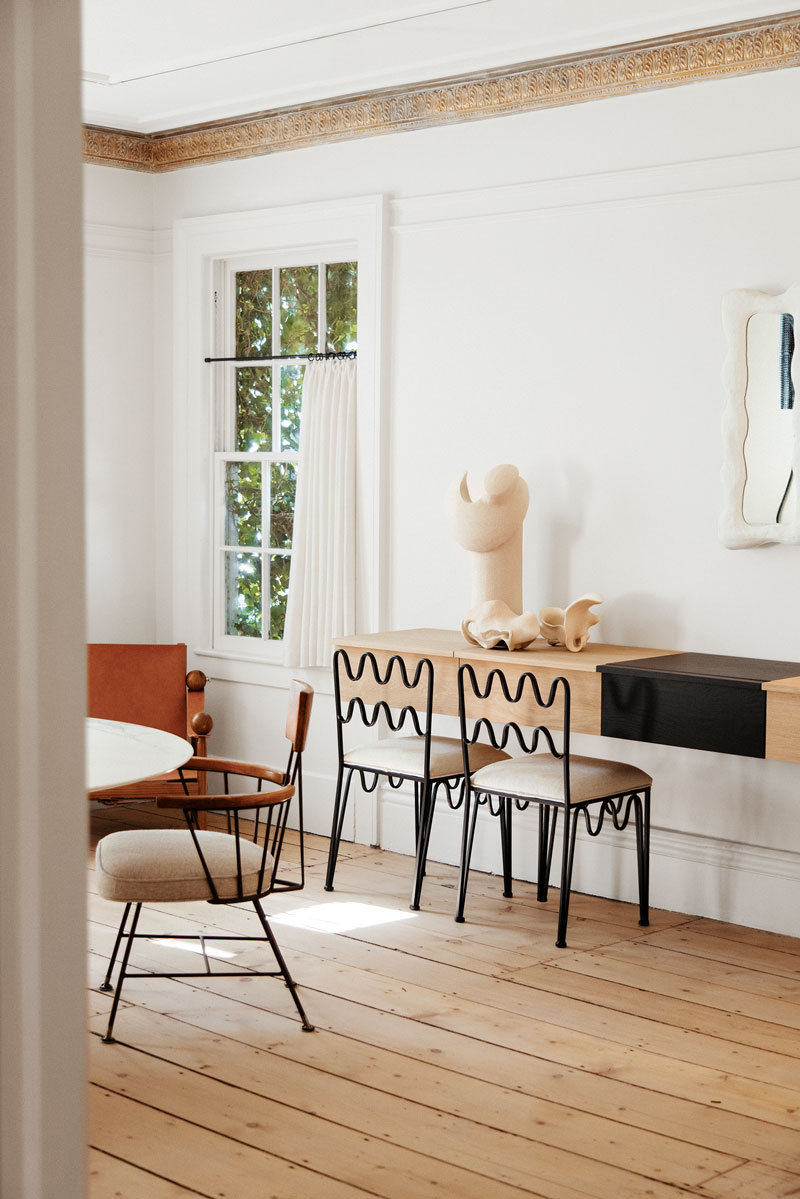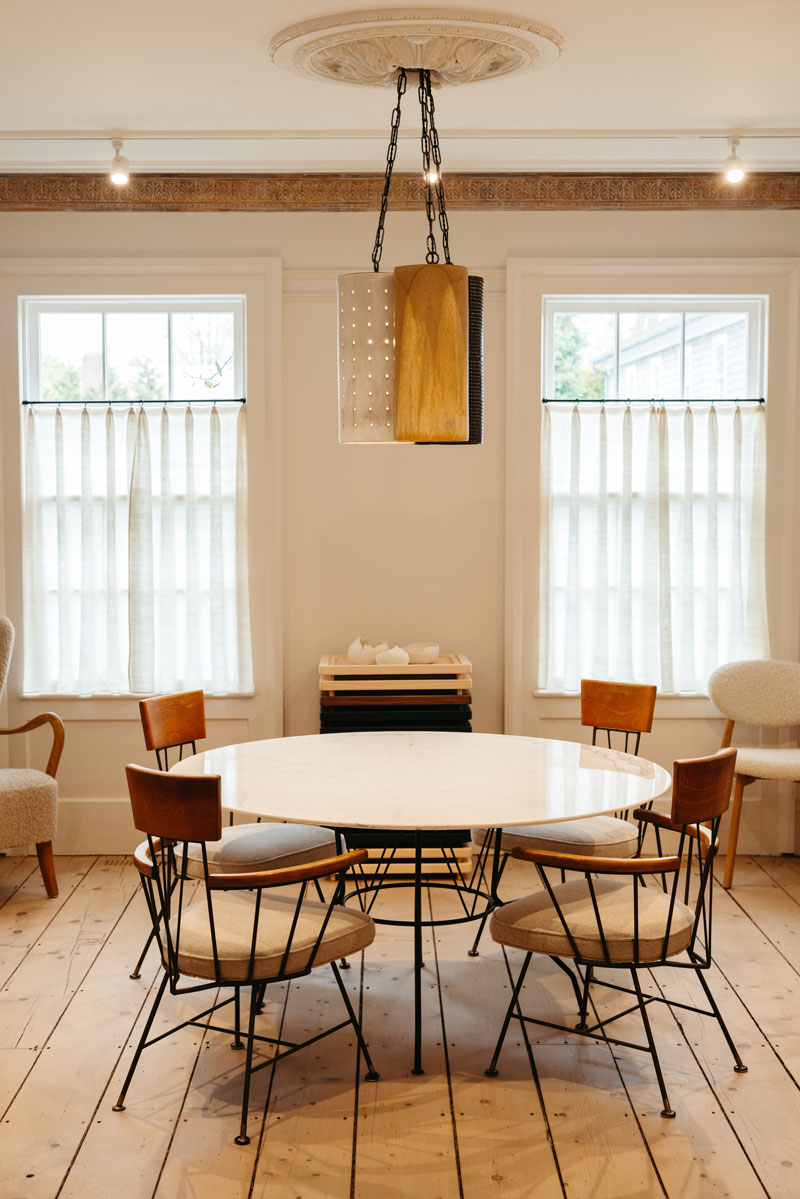 1818 Collective
Sag Harbor continues to solidify its reputation as a bona fide design destination with the opening of the 1818 Collective. The brainchild of Analisse Taft-Gersten, founder of ALT for Living, and interior designer Kristin Fine, the space is filled with an exclusive mix of vintage and contemporary furnishings, accessories, textiles, and pieces by artisans such as Pietro Franceschini, Olivia Cognet, and the duo behind BassamFellows. Open to the trade and "the design curious," as Taft-Gersten explains it, the concept store also serves as an outpost of Chandra Johnson's SOCO Gallery.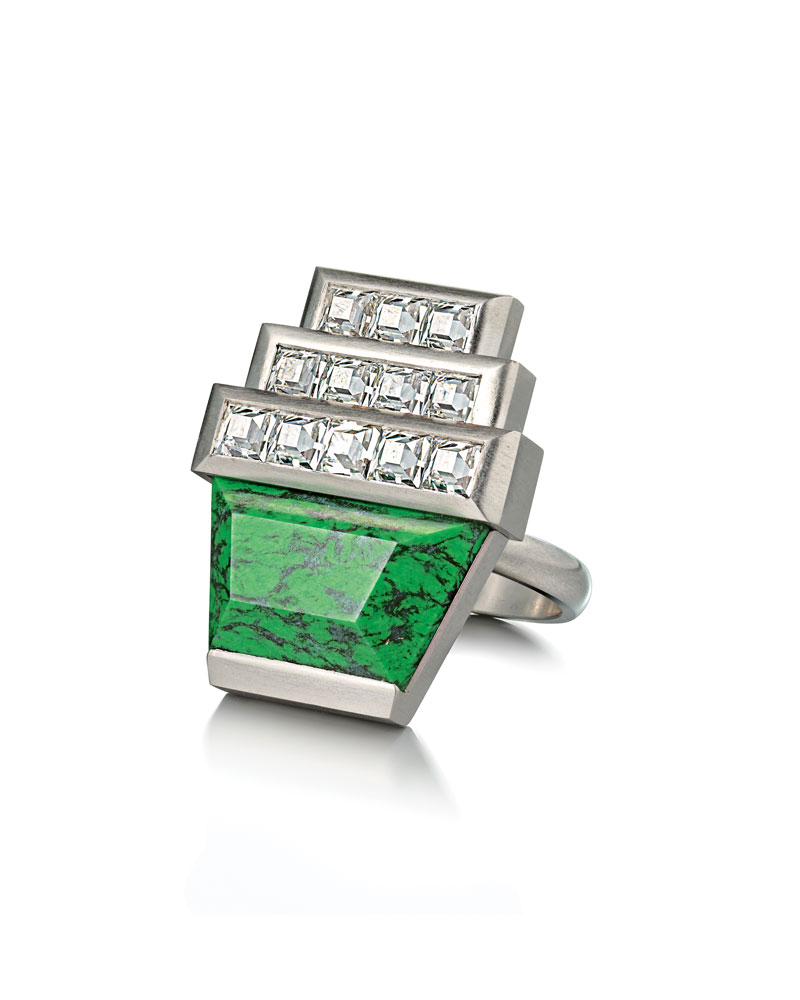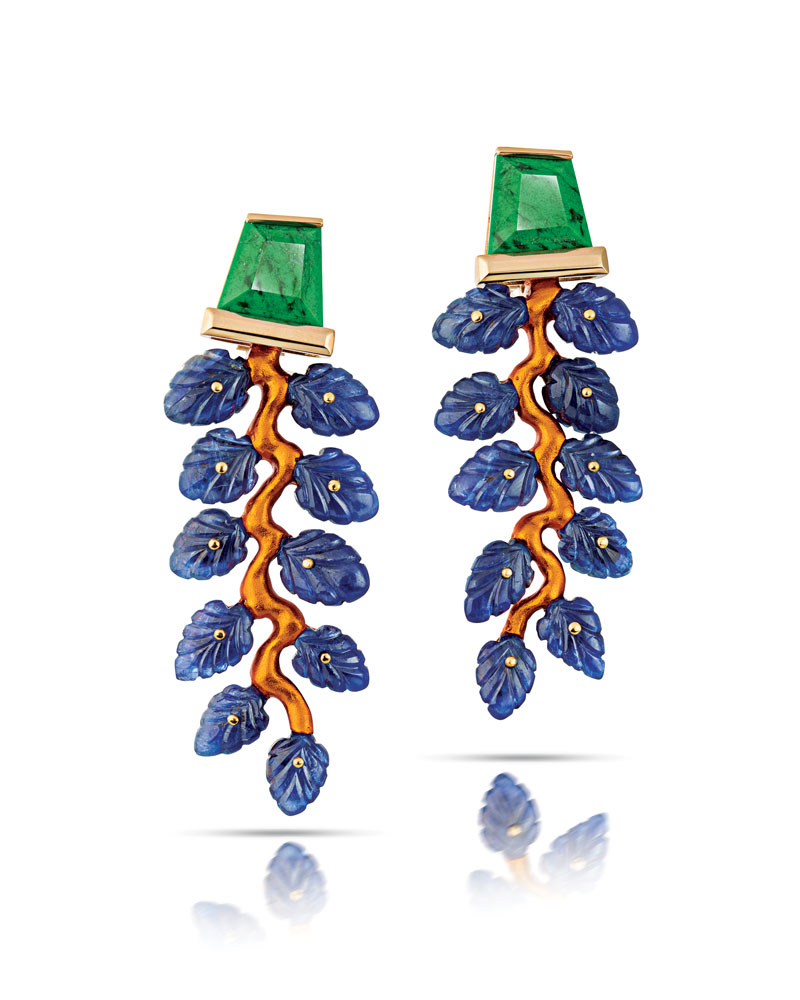 Cora Sheibani at

Sotheby's

Confined to her house during the early pandemic, trailblazing British jeweler Cora Sheibani found herself spending countless hours in her courtyard garden in Kensington, London, rearranging and repotting her plants. The idyllic activity inspired one of Sheibani's most playful collections to date, Pottering Around, which features jewel-encrusted plant rings and vibrant creeping vine earrings. Launched last fall, the whimsical array is making its U.S. debut at Sotheby's in East Hampton in a special selling exhibition from August 11 through 21.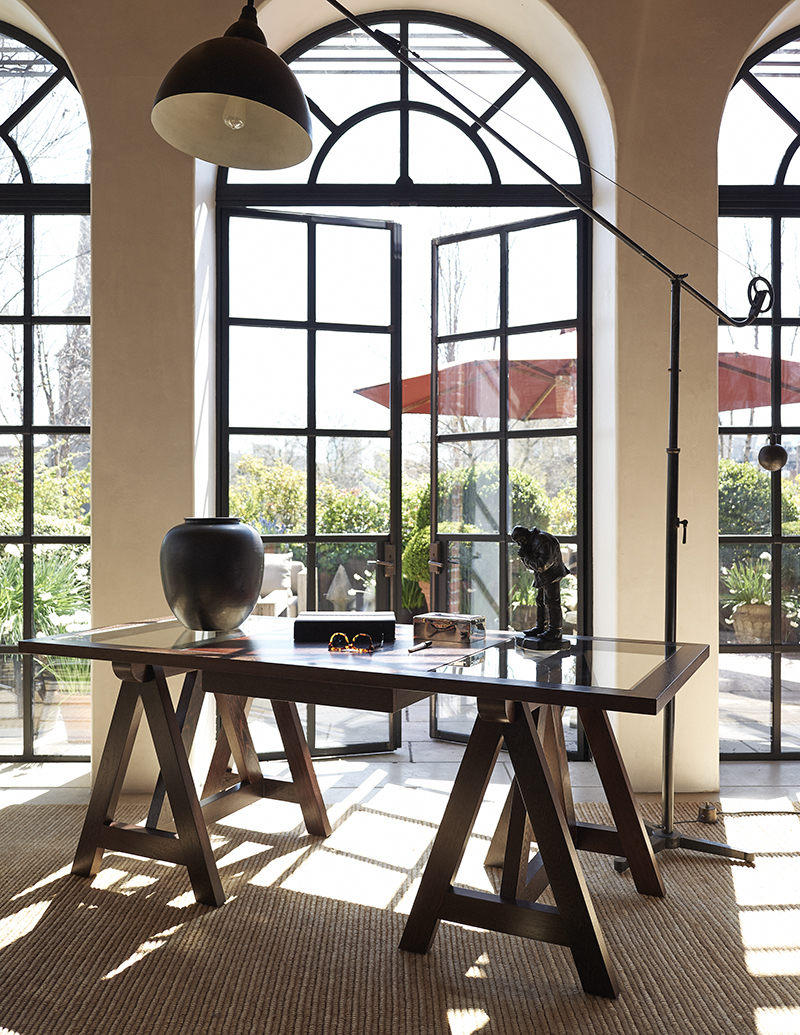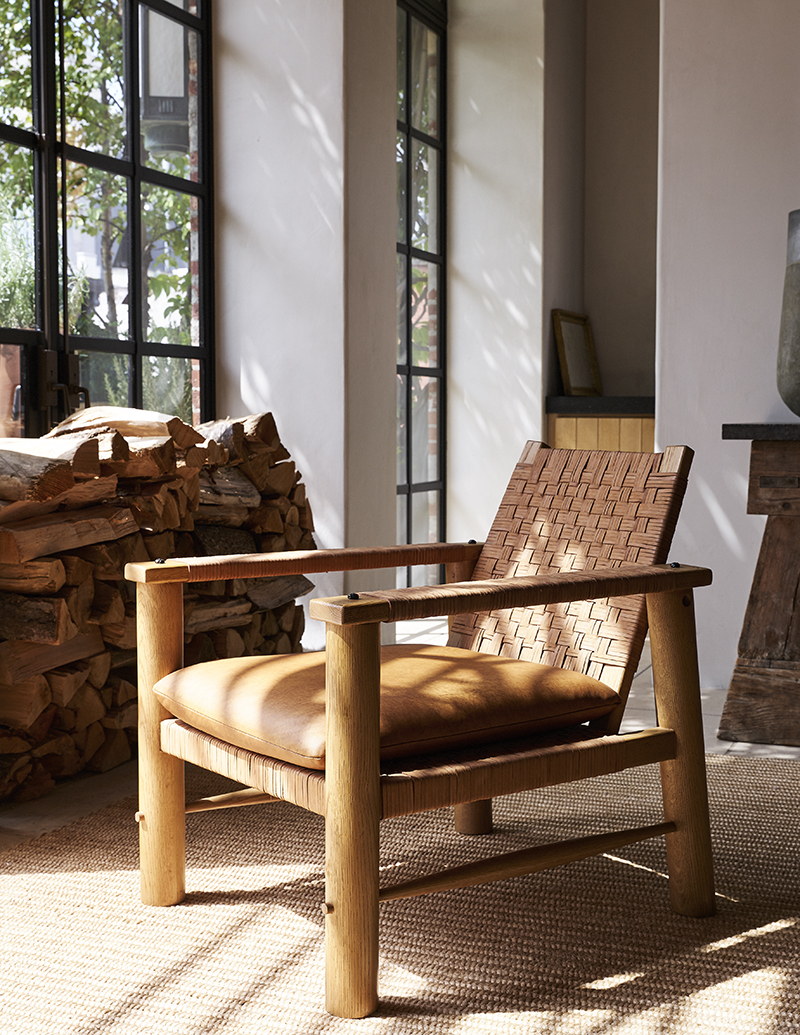 Alfredo Paredes Shelter Island Shop
This summer, designer Alfredo Paredes is partnering with Shelter Island mainstay Ram Design, offering a selection of his upholstered furniture and meticulously crafted case goods. Also making their debut at the North Ferry Road location are textiles by Rogers & Goffigon, and artworks selected by New York gallerist Robin Rice. The introductions will join Ram Design founder Cristina Peffer's curated collection of home goods, decorative accents, and vintage accessories.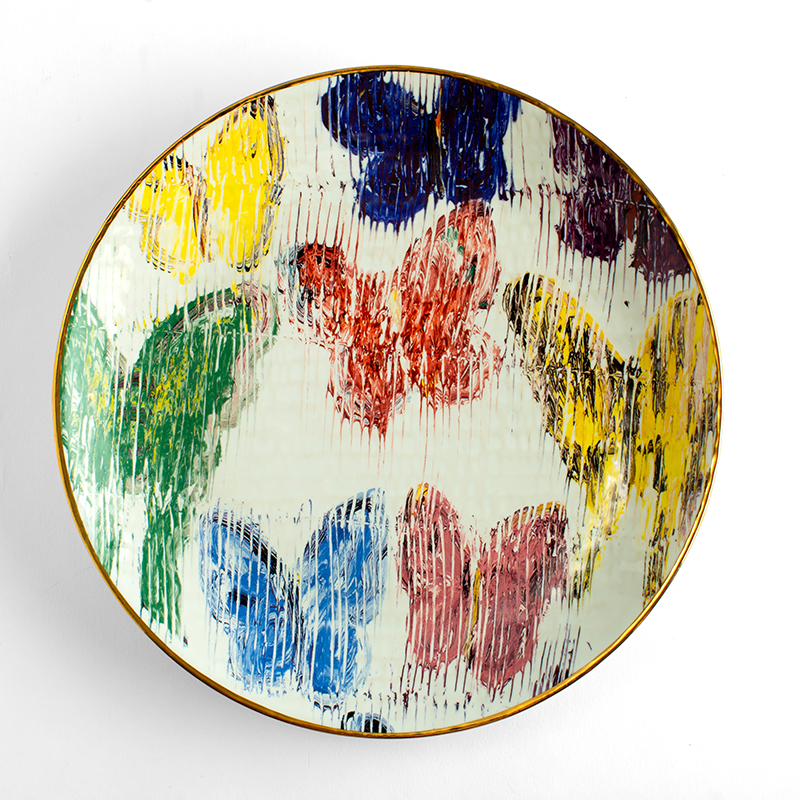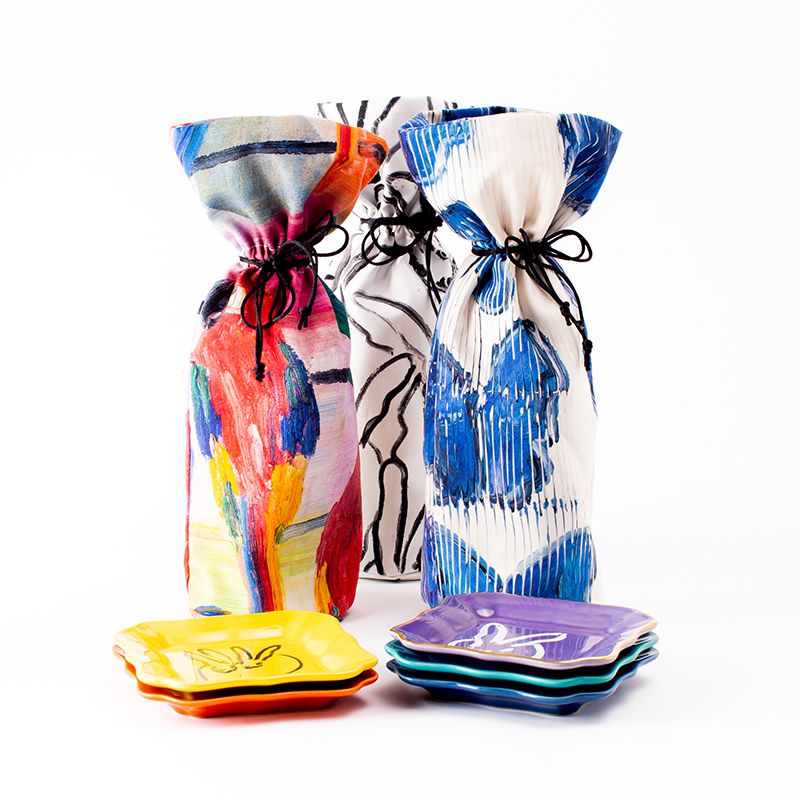 Hunt Slonem at East Hampton Gardens
Artist Hunt Slonem is transforming the Barn at this Gingerbread Lane flower shop and design boutique with his fanciful "collectorating." From June through August, the space will be filled with antique furniture, unique wall coverings, and 19th-century artworks plus a plethora of entertaining essentials from Slonem's s Hop Up Shop. Look for tableware fit for both indoor dining and alfresco meals, cashmere throws, sumptuous bedding, and an array of hostess gifts, all featuring the artist's beloved butterflies, bunnies, and birds.
Hospitality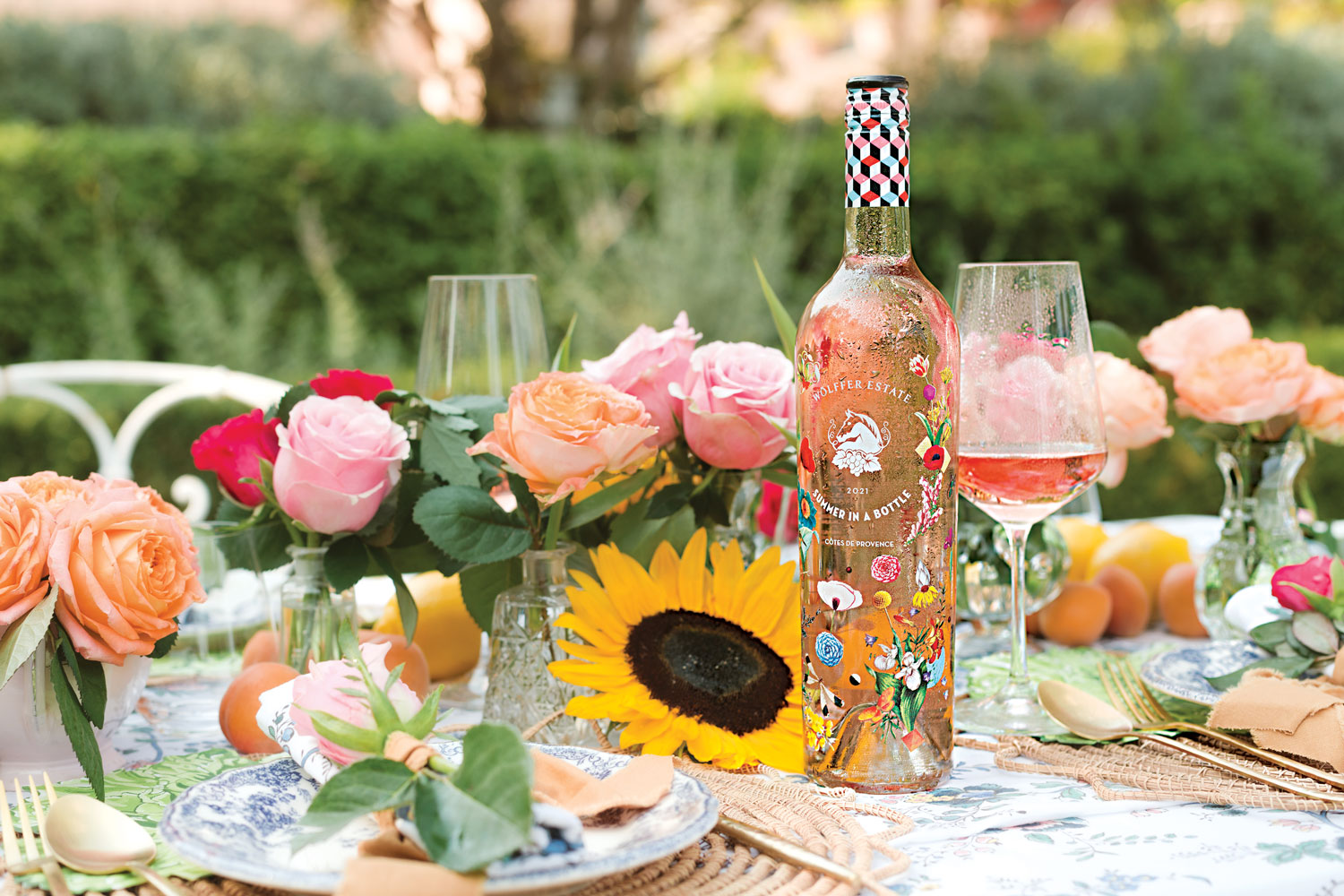 Wölffer Estate Vineyard
Nothing says summer in the Hamptons quite like Summer in a Bottle. Shortages of the beloved Long Island rosé, easily identified by its charming bottle, painted with a cascade of blooms, have been known to cause panic, but now there's an addition to the Wölffer Estate family of wines that's equally as eye-catching and delicious. The new version of the classic wine, harvested in Côtes de Provence (shown), offers a sophisticated counterpoint to its local sibling.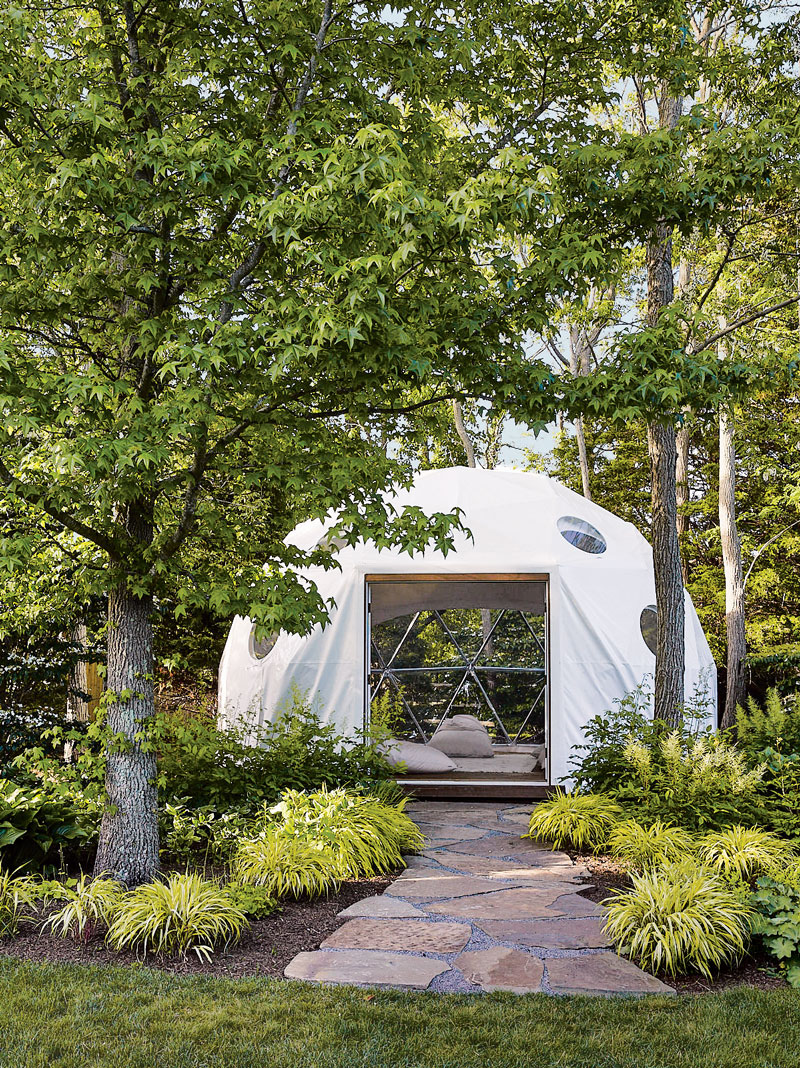 Shou Sugi Ban

House

With its Zen design, spa and wellness program, and culinary offerings, the Shou Sugi Ban House in Water Mill attracts health-minded Hamptonites looking to rejuvenate in a lovely environment. The retreat recently added a geodesic dome and this year, offers classes focused on sound healing, aerial yoga, and plant-based diets. "We are excited to bring a new, longevity-focused suite of experiences and modalities to the Hamptons, which will complement our therapies," says its founder, Amy Cherry-Abitbol. 
Léon 1909
Art dealer Robert Mnuchin and his daughter, Valerie, are opening a Shelter Island restaurant serving Provençal-style meals made using local ingredients. Named after a family patriarch known for his European travels, Léon 1909 plans to start welcoming patrons in July.
A version of this article first appeared in print in our 2022 Summer Issue under the headline "Summer Scen." Subscribe to the magazine.
Next Post