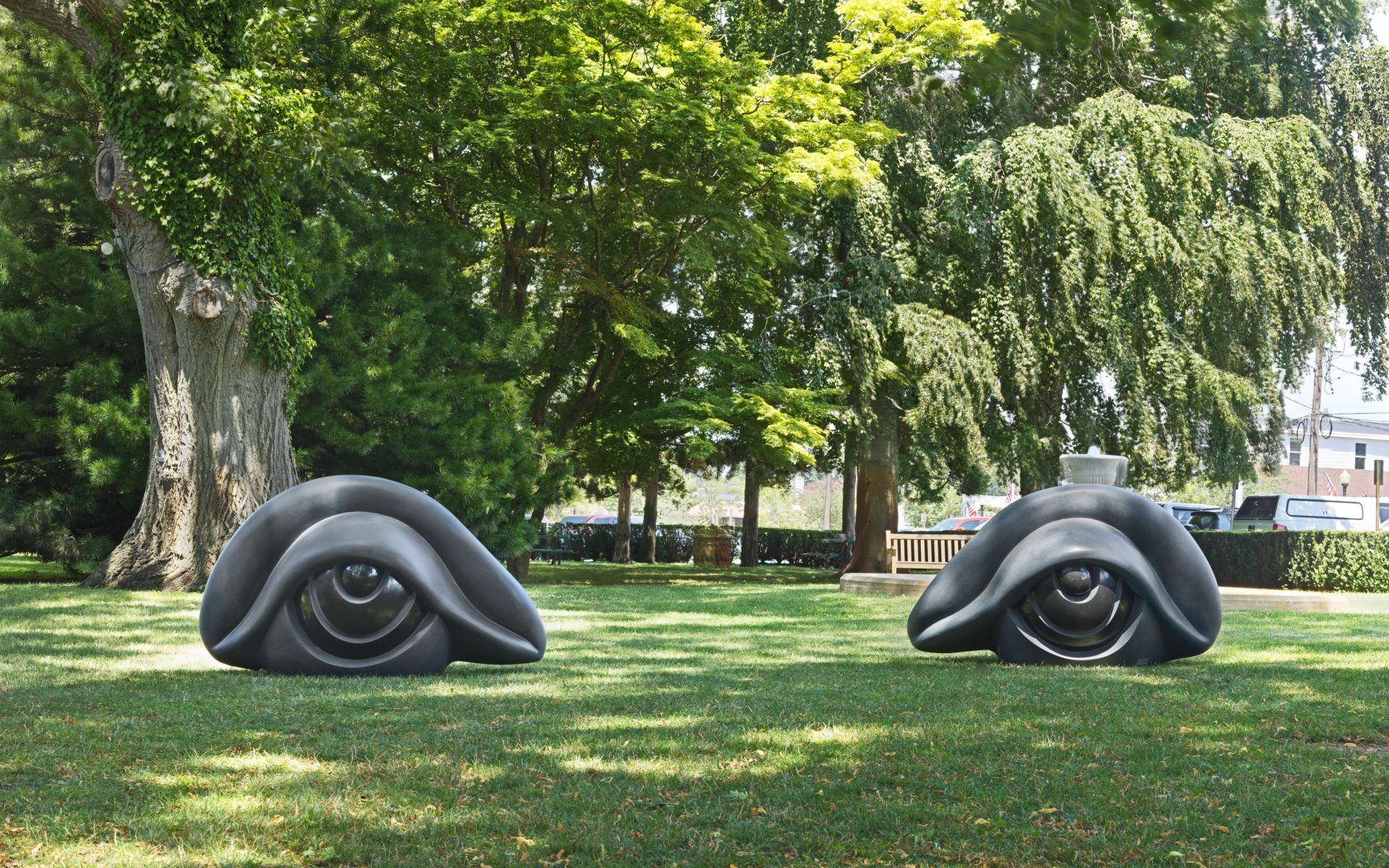 Explore The Summer's Latest Must-See Exhibitions in the Hamptons
As museums and galleries continue opening their doors, there's plenty of culture to enjoy out East
The Hamptons art scene is buzzing with museum reopenings, new galleries, and eclectic exhibitions. As the dog days of summer are upon us, here is your cheat sheet to making the most of the exciting new energy out East. From a striking pair of sculptures by Louise Bourgeois installed on the lawn outside Hauser & Wirth to a whimsical painting exhibition at the new South Etna space presented by Luxembourg & Dayan, these are the not-to-be-missed exhibitions this season.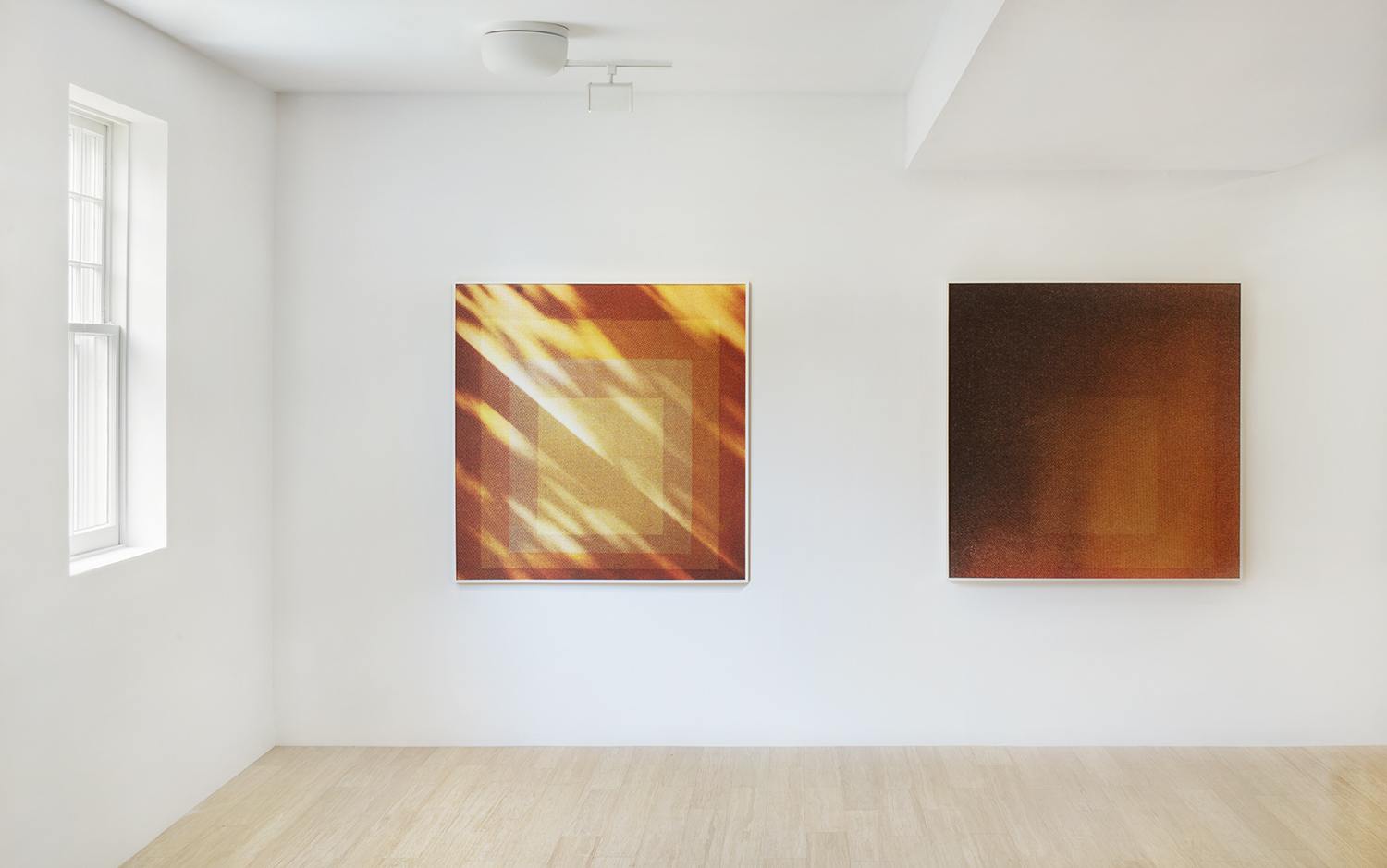 Bridgehampton
Dia Bridgehampton 
The art space formerly known as the Dan Flavin Institute just kicked off a yearlong installation of new work by the conceptual artist, writer, and filmmaker Jill Magid. The Amagansett-based artist's series of screen prints "Homage CMYK" (2019) act in dialogue to Dan Flavin's permanent installation of fluorescent-light works on the second floor of the building. Magid created the works by scanning two unlicensed screen prints on linen from Josef Albers's iconic series  "Homage to the Square" (1950–75), manipulating the images through multiple layers of photoshop and then printing them into their intended size and format. Albers's original pieces hang in Mexican architect Luis Barragán's library and living room at his preserved Mexico City home, where Magid has conducted a lengthy exploration of his archive. Magid interrogates ideas of influence, authorship, and deeply personal power structures in this unmissable exhibition.
Where: 23 Corwith Avenue, Bridgehampton
When: July 25–June 6, 2021
Appointments: Visitors do not need to book an appointment. Open Saturday and Sunday, 12–6 p.m., closed 3–3:30 daily. Admission is free. A maximum of eight visitors are permitted inside the building at any one time.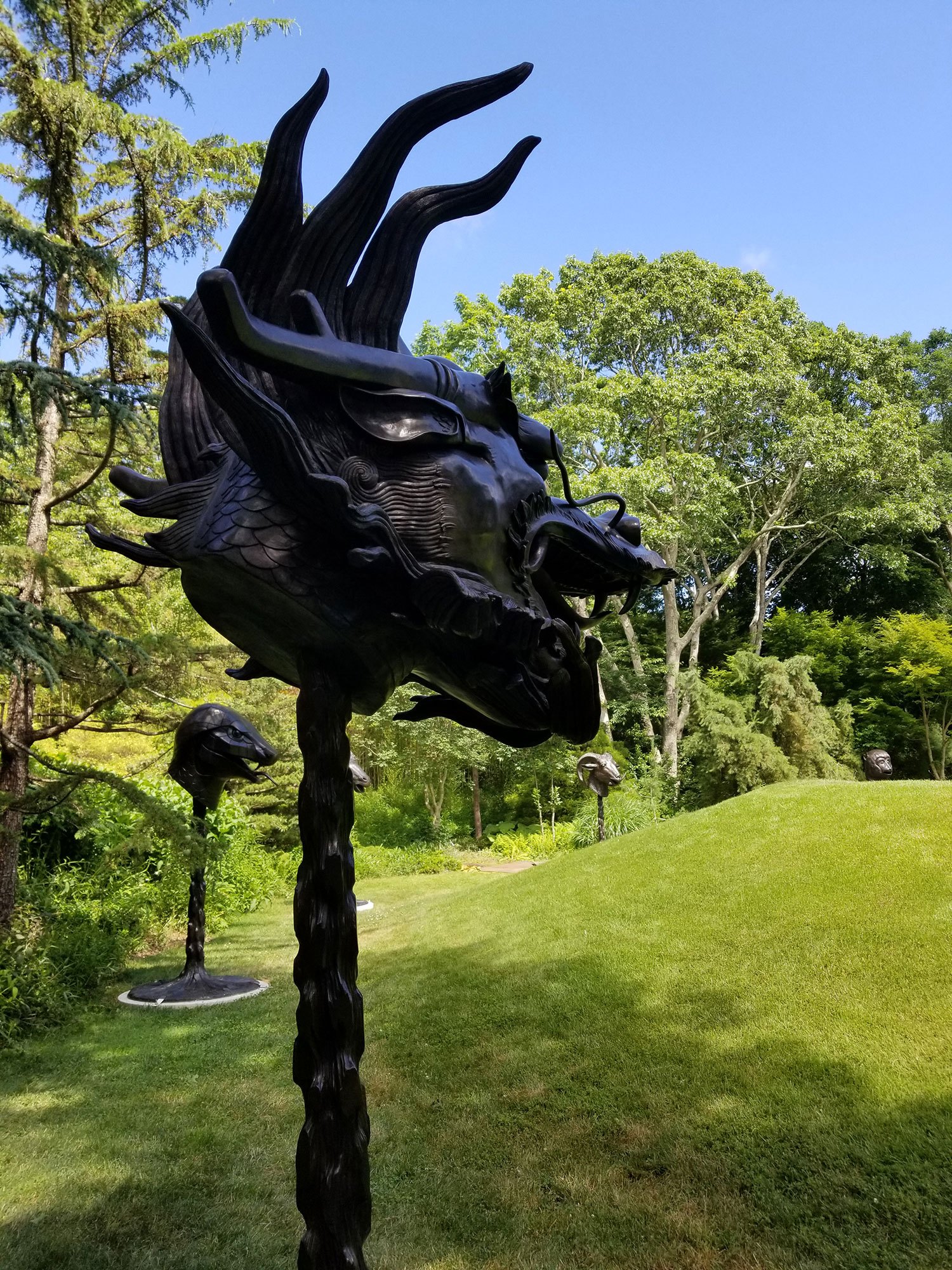 East Hampton
LongHouse Reserve
The celebrated Chinese artist and activist Ai Weiwei's Circle of Animals/Zodiac Heads: Bronze is on view this summer at the art-filled LongHouse Reserve. Twelve monumental bronze animal heads representing the traditional figures of the Chinese zodiac are installed around the perimeter of LongHouse's outdoor Edward Albee Amphitheater. Ai has re-created the animal heads that once adorned the illustrious Yuanming Yuan fountain clock, which were looted by French and British soldiers in the Opium Wars. This work debuted at the São Paulo Biennial in 2010 as an exploration in appropriation and authenticity, which continues to be relevant politically and culturally today in the artist's third event with LongHouse.
When: July 11–November 27, 2021
Where: 133 Hands Creek Road, East Hampton
Appointments: Visits are by timed ticket reservations only. Everyone is required to wear a mask, except children under two.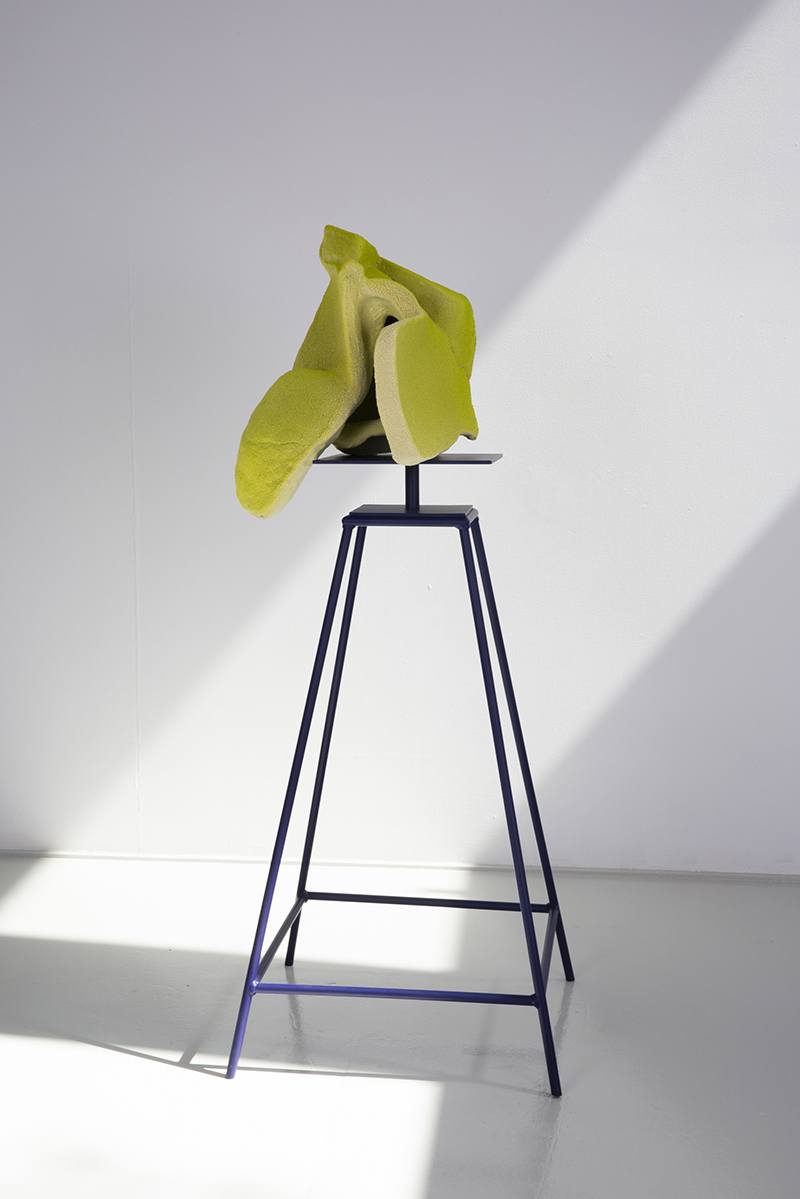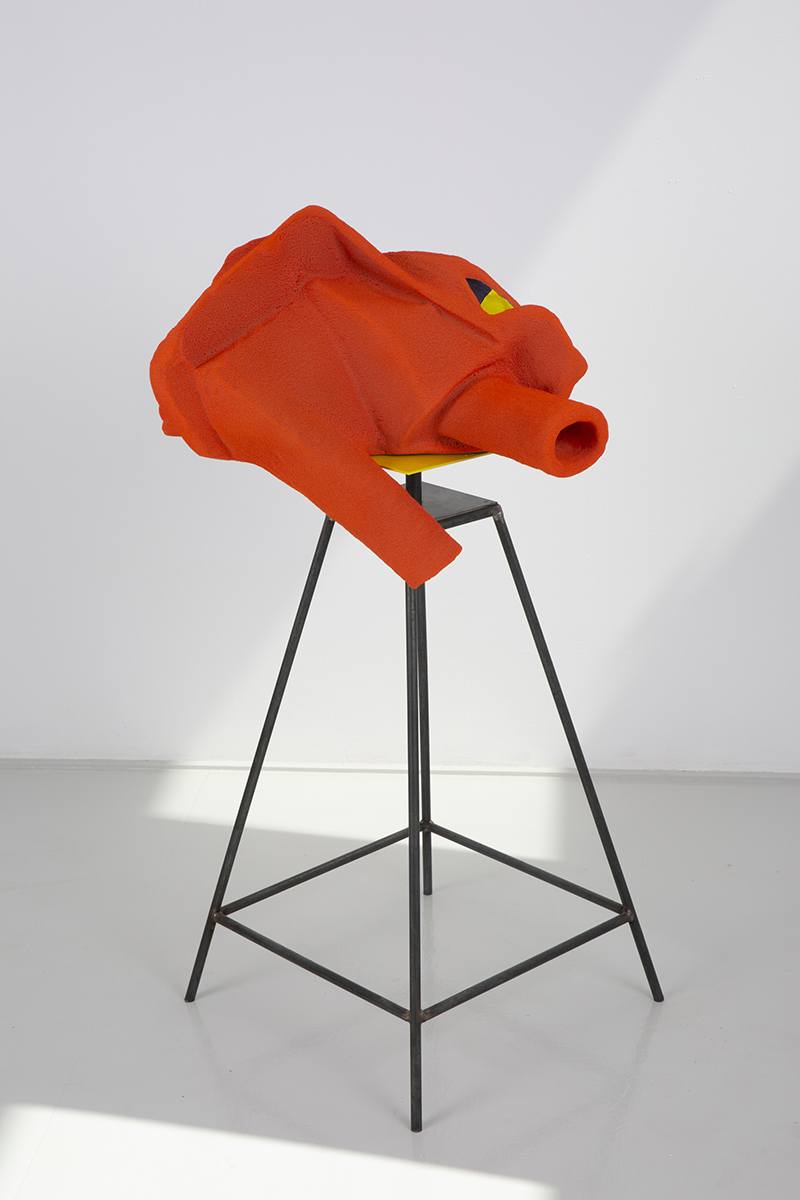 Pace
Pace's new, 1,700-square-foot gallery space in East Hampton Village is making the most of the remainder of the summer with two solo exhibitions featuring new works created during quarantine. First up is New York–based interdisciplinary artist Torkwase Dyson, who is debuting 15 works made in isolation in New York City during the height of the state's COVID-19 crisis. This marks Dyson's first show with Pace. Later in August, the gallery will present an exhibition of work by Arlene Shechet, featuring nine new sculptures created during quarantine. This is a welcome opportunity to see Shechet's art, especially after her first solo exhibition with the gallery was forced to close down in New York City because of the pandemic. The vibrant works are a tonic of relief for the viewer as well as the artist, who found a joyful outlet in the power of art during these distressing times. 
Where: 68 Park Place, East Hampton, New York
When: August 1–9 ( Torkwase Dyson)
August 22–30 (Arlene Shechet)
Appointments: Visitors to the gallery will be restricted to ten at a time. Visitors and staff will be required to wear masks.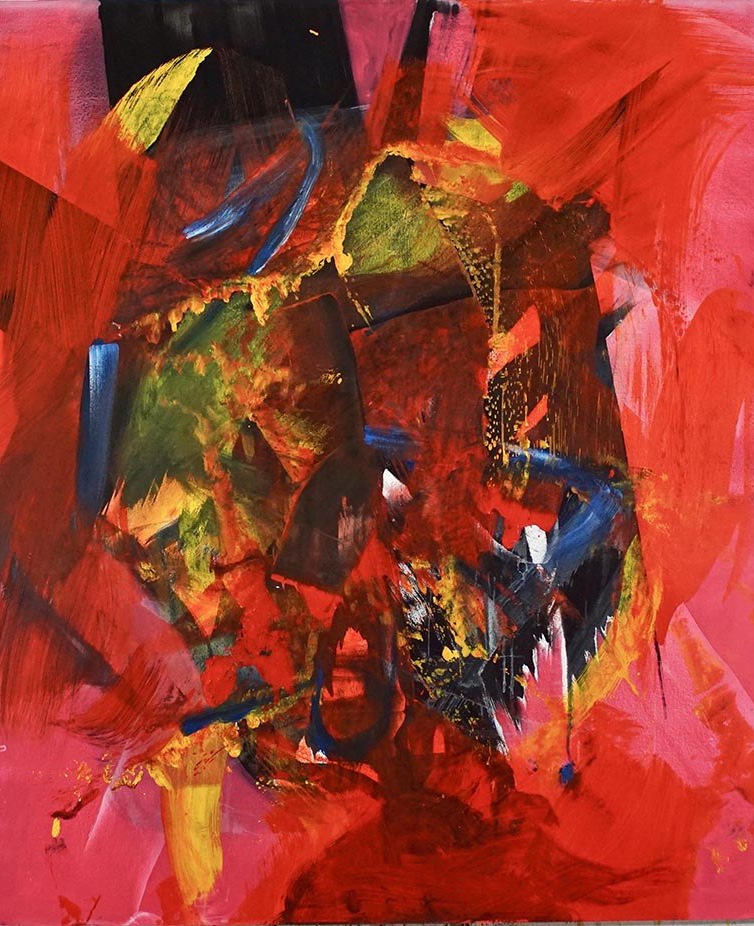 The Pollock-Krasner House and Study Center
A favorite out east among art lovers is the Pollock-Krasner House and Study Center, which served as the studio to Jackson Pollock and Lee Krasner from 1946 until her death in 1984. This summer, the museum presents a punchy exhibition of works by longtime Hamptons resident Athos Zacharias, considered among curators to be the last link to the Abstract Expressionists. The exhibition features Zacharias's late work in which the artist explores the visual imagery of Abstract Expressionism and Pop Art. 
Where: 830 Springs-Fireplace Road, East Hampton 
When: May 1–October 31
Appointments: Reservation only, Thursday—Sunday through the end of October. 
Sotheby's 
This August at Sotheby's East Hampton expect to see fantastic contemporary artworks by Andy Warhol, Jean-Michel Basquiat, George Condo, Yayoi Kusama, and Jonas Wood exhibited alongside a significant selection of 20th-century design by Charlotte Perriand and Jean Prouvé, world-class wristwatches by Rolex and Patek Philippe, covetable jewels by Verdura, David Webb, and Cartier, and much more.
Where: 66 Newton Lane, East Hampton
When: Through August
Appointments: Open with social distancing measures.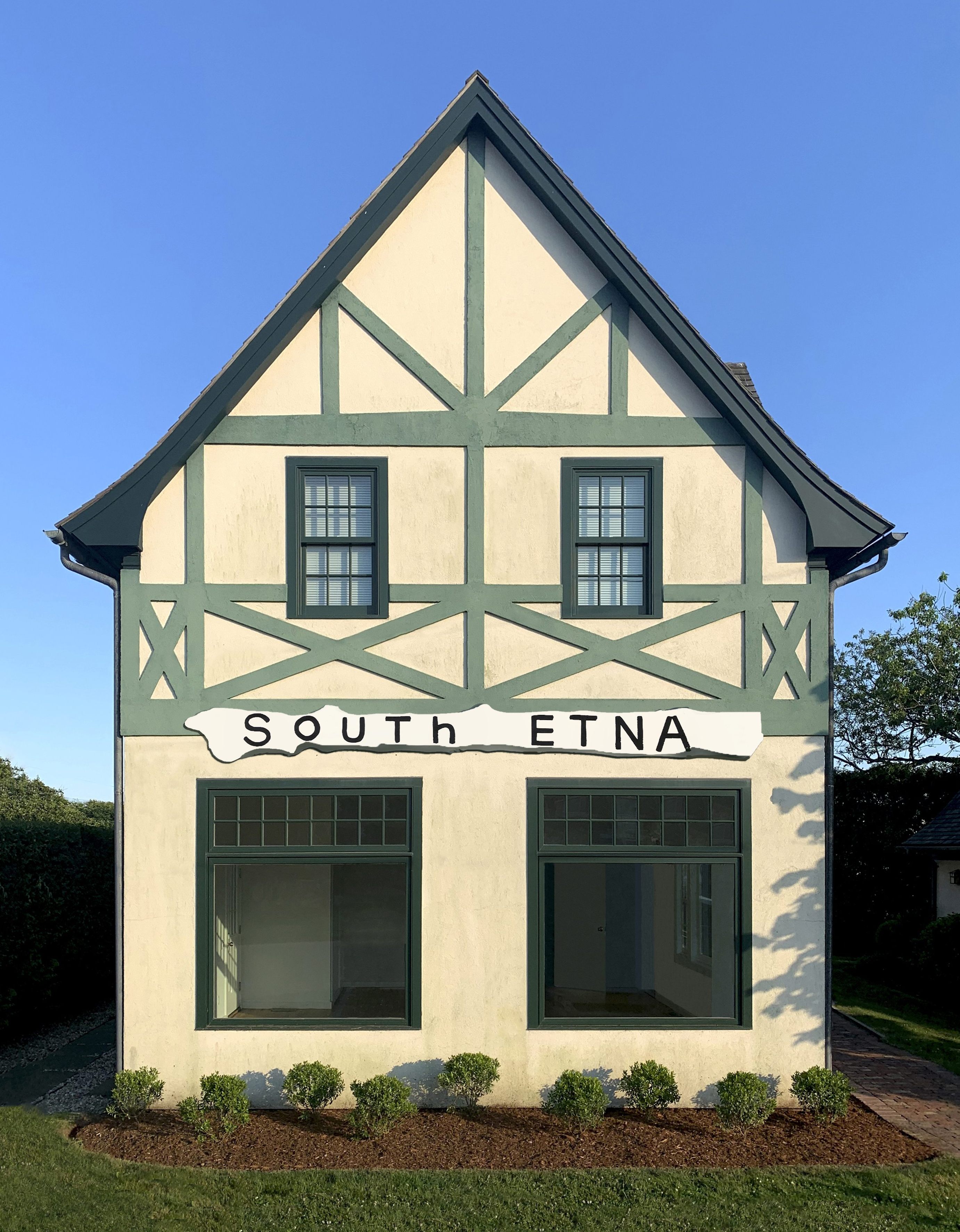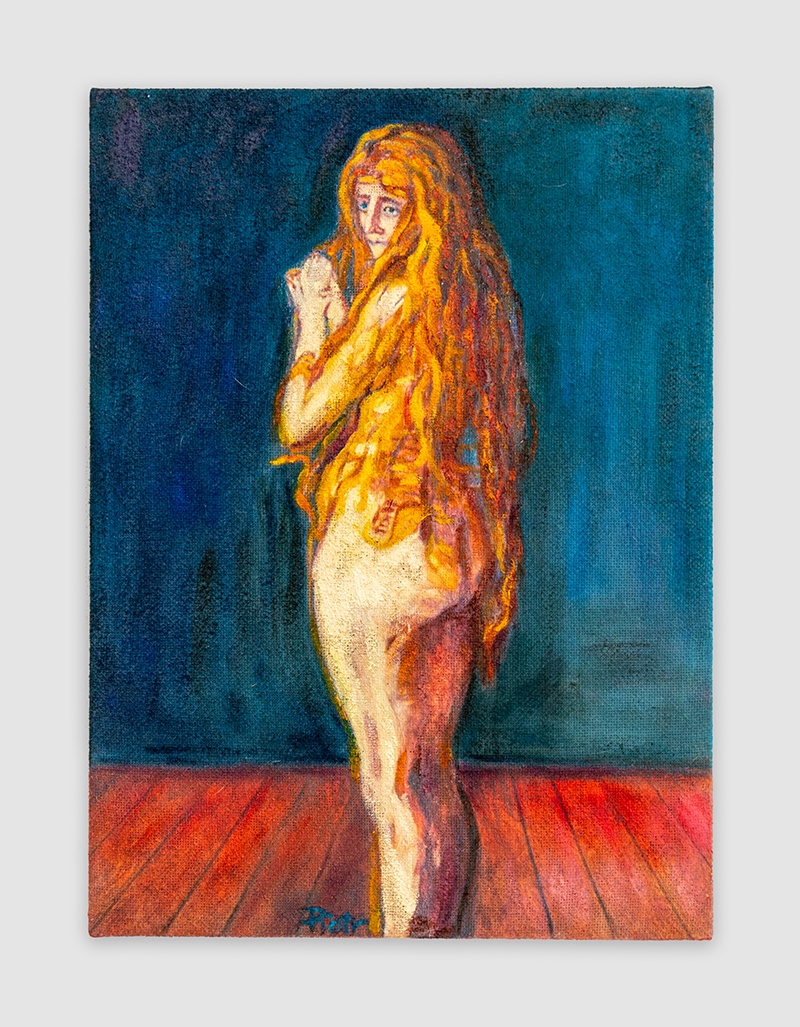 Montauk
South Etna
Upper East Side husband-and-wife art dealers Adam Lindemann and Amalia Dayan have launched an exciting new exhibition space dubbed South Etna in the heart of Montauk Village. Transforming a Tudor cottage with a custom sign created for the site by artist Julian Schnabel, South Etna's inaugural exhibition, curated by Alison Gingeras, "Painting Is Painting's Favorite Food: Art History as Muse," features over 20 works by emerging and established artists, such as Karen Kilimnik, Betty Tompkins, and Rachel Feinstein. 
Where: 66 South Etna Avenue, Montauk 
When: Opens July 16
Appointments: Open to the public Tuesday through Sunday, 11 a.m.–6 p.m., and by appointment. Social distancing will be observed in accordance with guidelines recommended to ensure the health and safety of staff and visitors.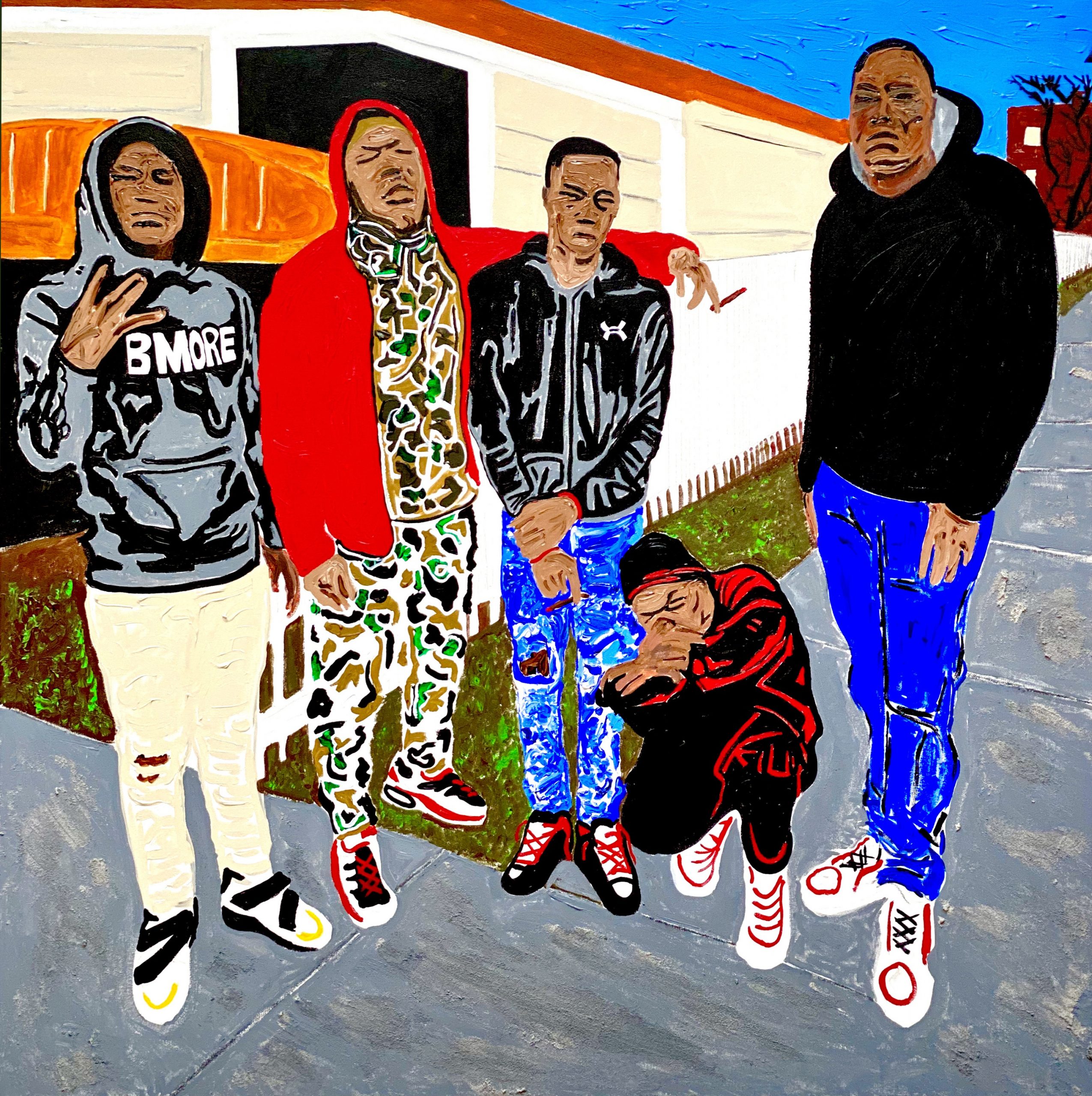 Southampton
The Southampton Art Center
The Southampton Art Center presents "2020 Vision," a group exhibition inviting artists to respond to the current moment and share their ideas for the future. The artists and writers in the exhibition reckon with racial injustice and uncertainty due to COVID-19, among other subject matter. 
Where: 25 Jobs Lane, Southampton 
When: July 25–December 27 
Appointments: All visitors over two years old must wear a mask.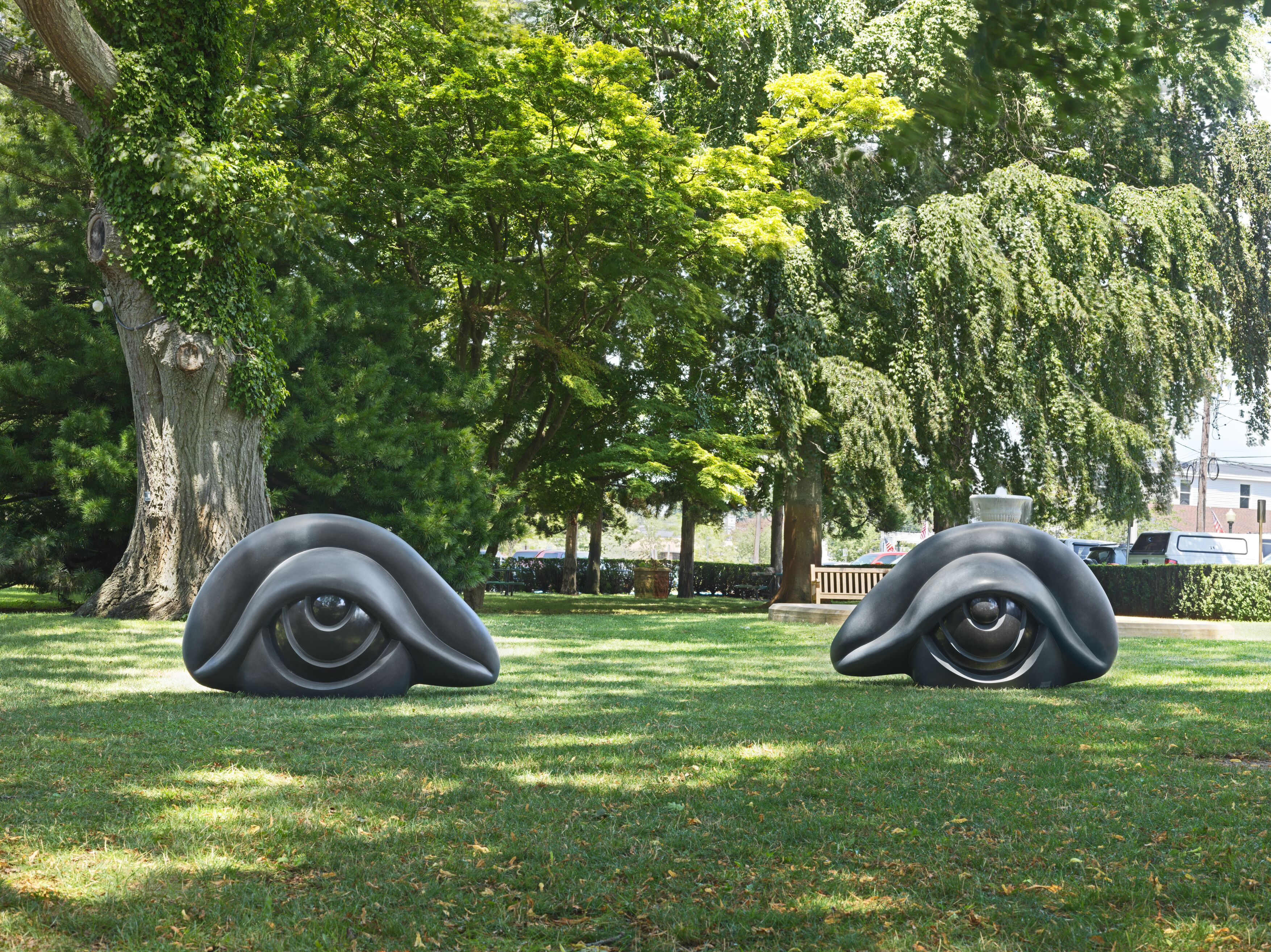 Hauser & Wirth
Hauser & Wirth has just opened a viewing space in Southampton. Under the direction of Marc Payot, this two-story, 5,000-square-foot location is showing works by the likes of Ed Clark, George Condo, Philip Guston, Mary Heilmann, Rashid Johnson, and Jack Whitten, as well as Louise Bourgeois, whose magnificent (and functional) Eye Benches II connects the gallery to the Southhampton Art Center.
When: Ongoing
Where: 9 Main Street, Southampton
Appointment notes: Contact the gallery for a viewing.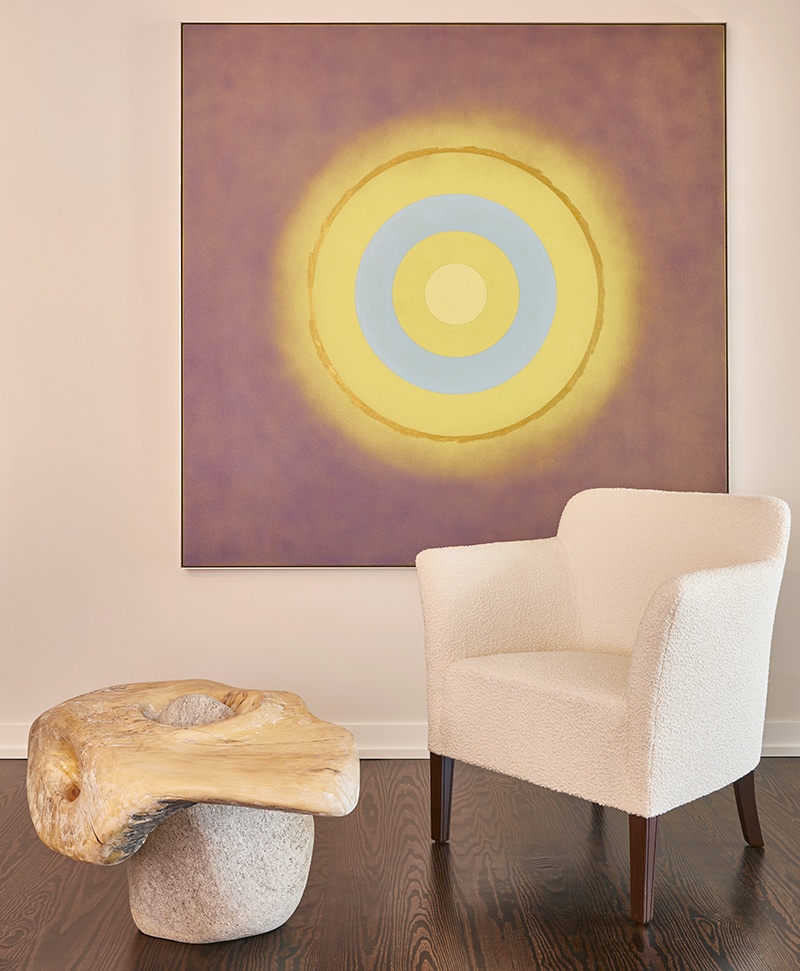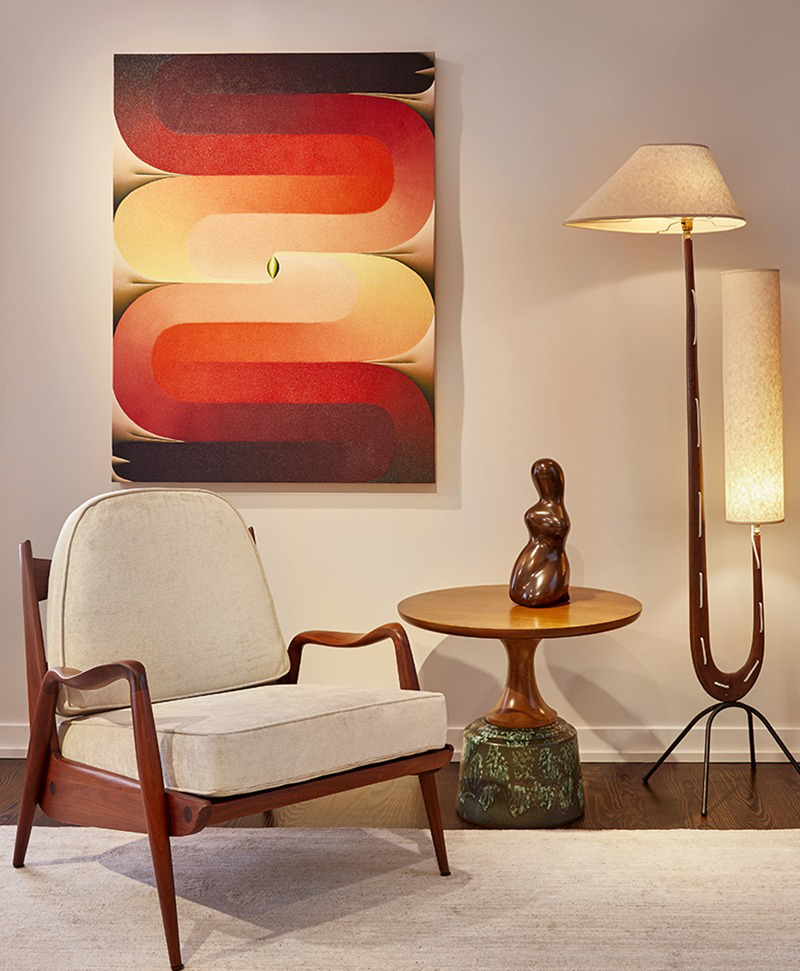 Sélavy
The founders of Di Donna Galleries, Christina and Emmanuel Di Donna, have opened a new shoppable salon called Sélavy, which features an eclectic mix of art and design. The inaugural presentation includes bronze sculptures by Jean Arp, important paintings by Robert Motherwell and Kenneth Noland, and furniture and sculptures by François-Xavier and Claude Lalanne, just to name a few. 
When: Opened July 22
Where: 30 Jobs Lane, Southampton
Appointments: Open by appointment for contactless browsing and viewing.
Jeff Lincoln Art + Design
While best known for his sculptural and furniture work in laminated wood and fiberglass, Wendell Castle created sensuous monumental bronze outdoor works, now on display in a new exhibition at Jeff Lincoln Art + Design. The exhibition is curated by the dynamic Friedman Benda gallery. These limited-edition pieces showcase Castle's masterful craft over the technical use of bronze on such a large scale. 
When: July 31–September 30 
Where: 200 North Sea Road, Southampton
Appointments: Outdoor and open to the public.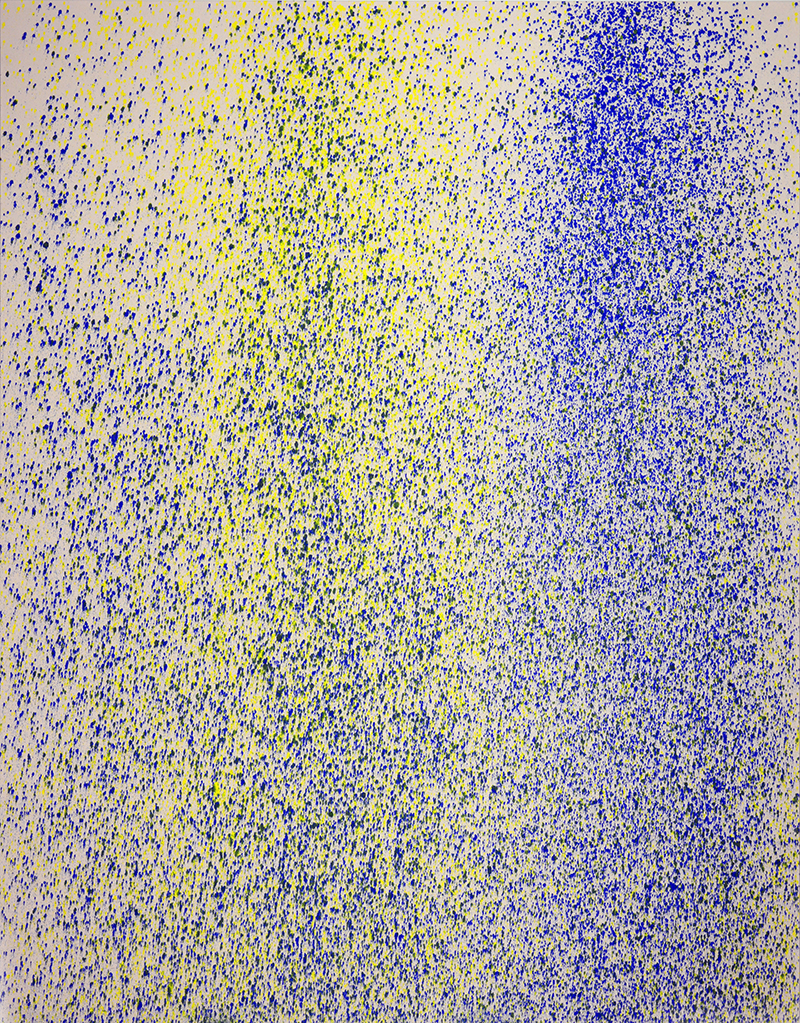 Water Mill
Parrish Art Museum
Montauk-based artist Lucien Smith's exhibition at the Herzog & de Meuron–designed Parrish Museum marks the young talent's first-ever museum show. It concludes with Smith's "Rain Paintings" series, which was created in the plein air studio that the artist created himself. Echoing a rich history of abstract artists in the Hamptons, Smith reflects on the power of improvisation and chance.
When: August 7–January 3, 2021
Where: Parrish Art Museum, 279 Montauk Highway, Water Mill 
Appointments: All visitors must register in advance for specific timed e-tickets before arriving at the museum.
Next Post