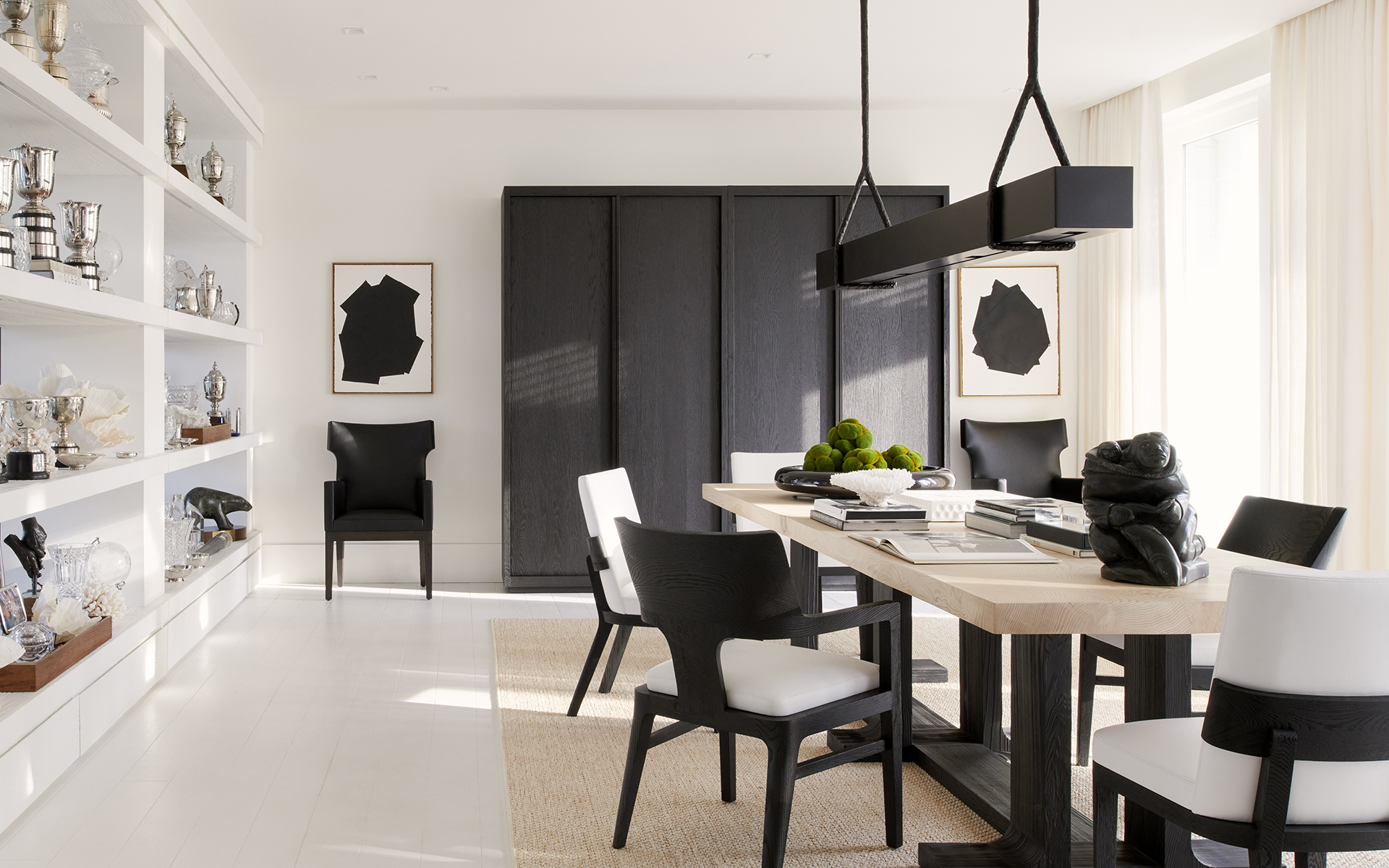 Step Inside Greg Norman's Former Estate on Jupiter Island
The golf legend and his wife, interior designer Kiki Norman, give the ultimate tour of the stunning Florida property that she designed to be their forever home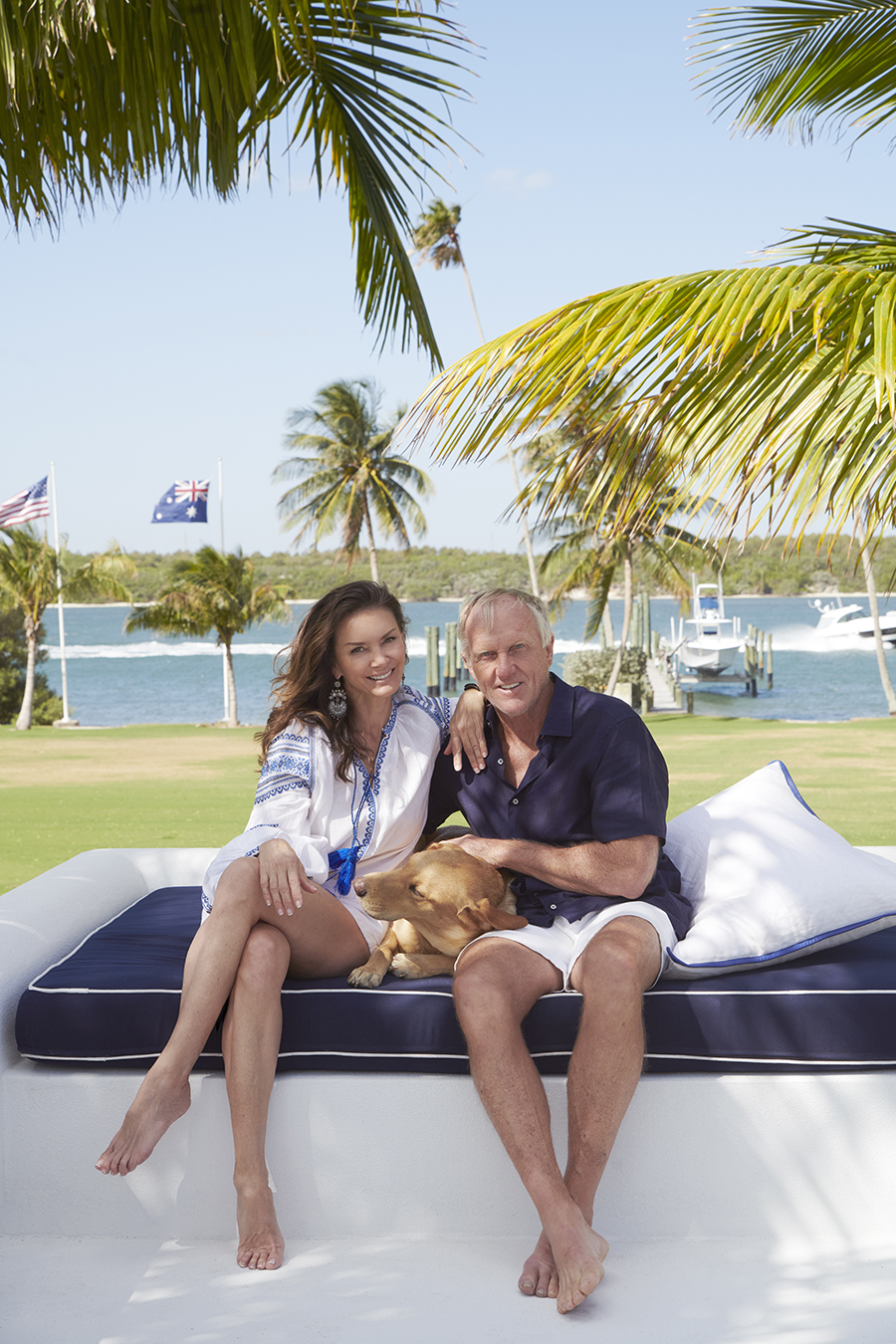 Setting out to make a forever home is generally filled with all kinds of twists and turns. But for golf superstar Greg Norman and his interior designer wife, Kirsten known as "Kiki," plans went as smoothly as one could imagine for a two-year renovation, during which they lived in their guest house. To meet their specific needs, they tore down their existing South Florida estate on Jupiter Island and built from the ground up, with Kiki taking into consideration everything from the big picture to the tiniest detail.
A nod to island living, the home's design is in synch with the way the Normans like to live. "He loves being by the water, being on the beach, fishing, surfing, scuba diving, all those things," says Kiki of her husband, who was ranked the top golfer in the world for 331 weeks. "He loves just walking around the house barefoot." For Kiki, it's clear that the mission is to achieve a comfortable version of aesthetic perfection.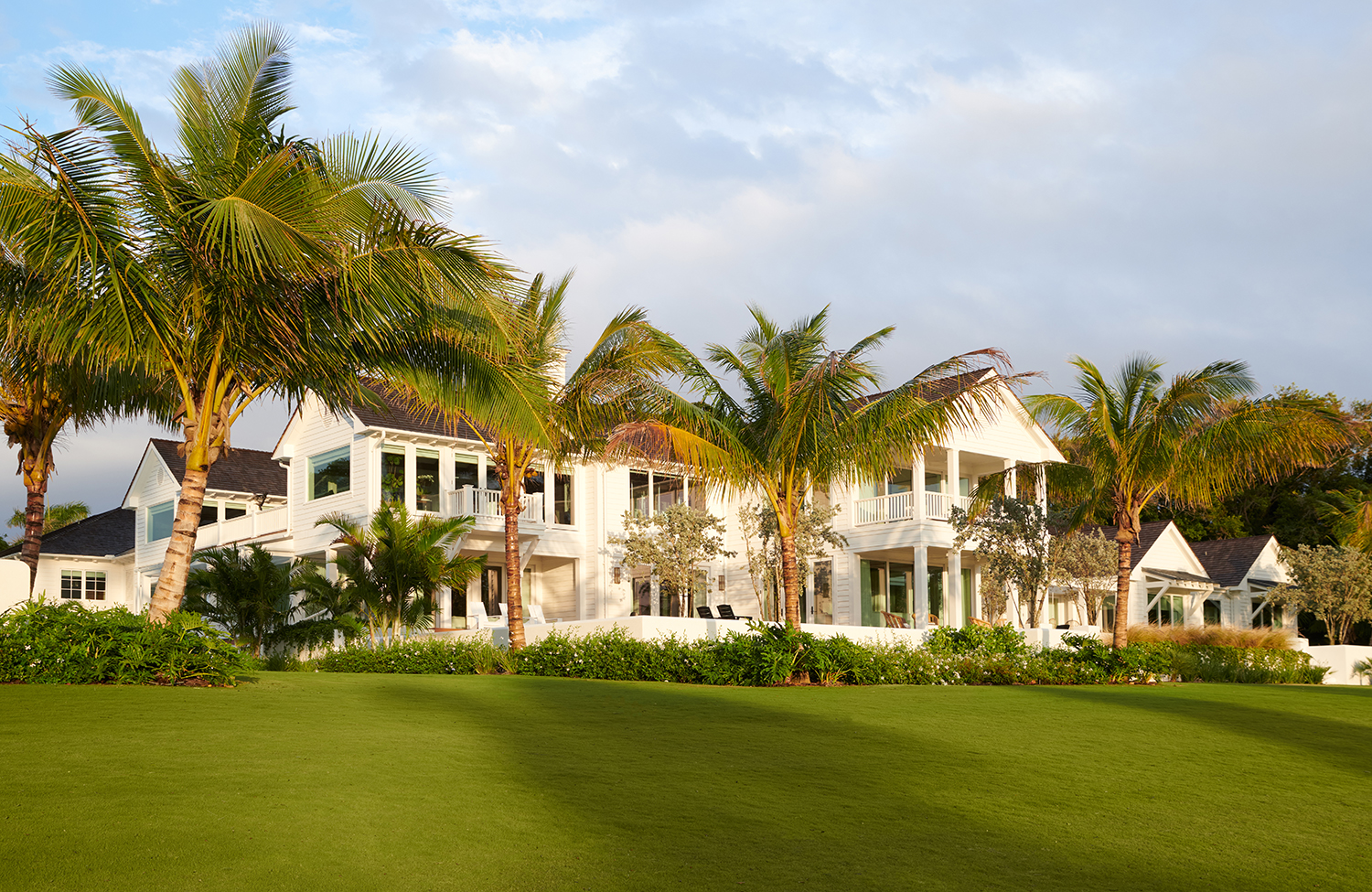 To achieve their vision, the Normans worked with Kevin Asbacher of Asbacher Architecture in Palm Beach. "The directive was a New England, sort of Nantucket style on the outside, but Tropical Modern on the inside," Kiki explains. "We really wanted it to feel like a coastal beach home, but with a more European flair." While the designs of Liaigre were an inspiration, an even bigger influence may be her husband himself. "When I design personal spaces, I always have Greg in mind," says Kiki. "Greg is very masculine, but he's very also barefoot and elegant at the same time." To reflect that, Kiki curated a color palette that lives up to that masculinity while making strong statements with photography, art, and comfortable-yet-sculptural furniture.  To bring life to the hushed-yet-bold palette, Kiki focused on bringing in lots of texture with "rich, earthy finishes and a lot of cabinetry."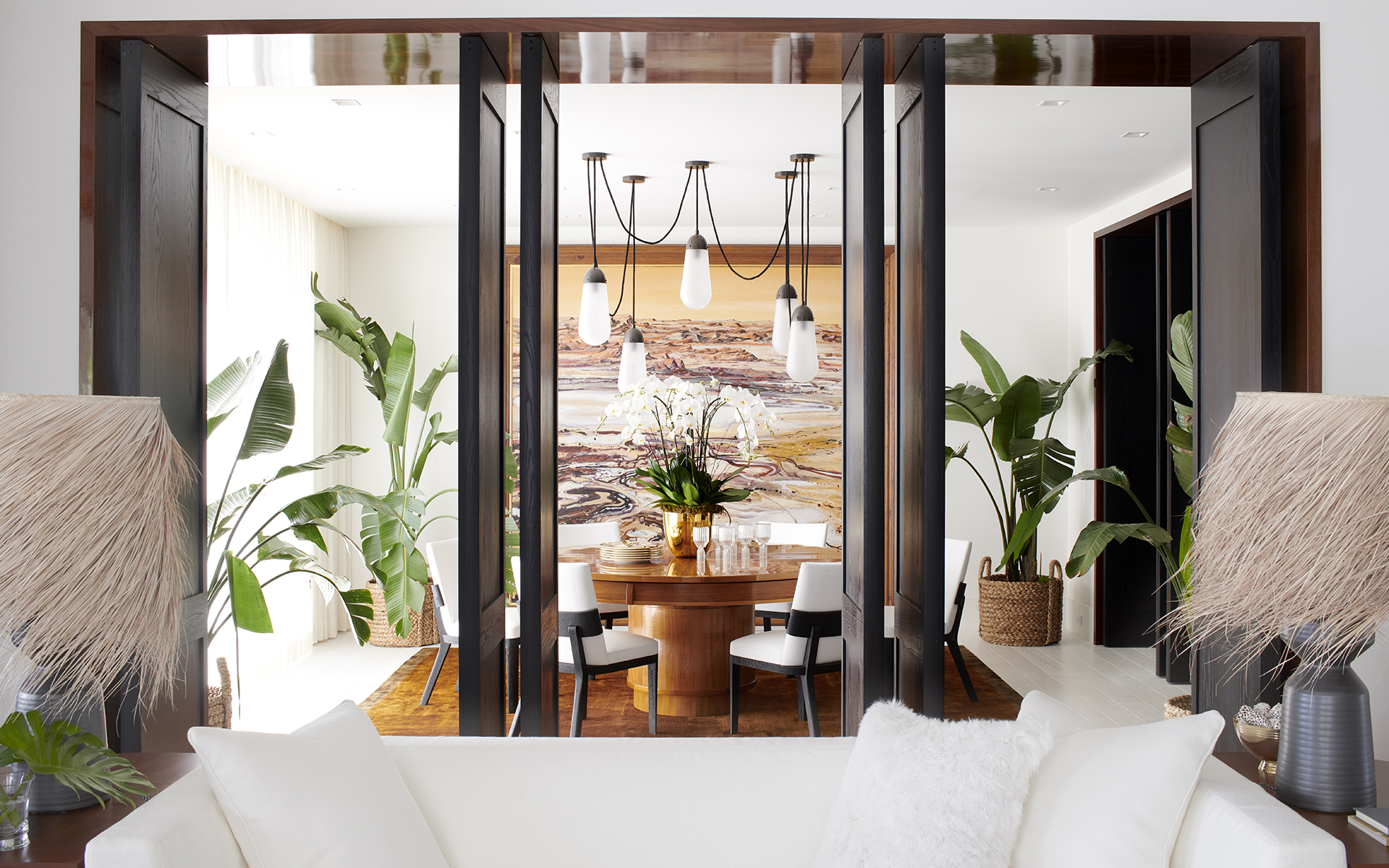 Kiki brings to these design decisions decades as an interior designer specializing in hospitality—having designed major hotels around the world in cities including Cairo and Zurich—as well as her global point of view having lived in eight different countries. That experience in hotel design has informed every aspect of how she shapes a home. "I always approach every design project from the point of view of a guest walking in the front door. What do they see first? Where are they getting their cocktail? Where are they putting their cocktail? And where are they sitting?," she explains.
That thoughtfulness in her design comes across in every inch of the 32,000-square-foot estate. And for all the home's sophistication and polish, there's still a welcoming and comfortable air, the feeling of a place where the entire family and grandkids can have fun. "I take great joy in creating spaces where people can congregate with enough seating for everybody," she says. "There's lots of little pockets around the house where you can sit and have different moments and experiences."
Staying true to her experience in hospitality design, the first thing that greets guests when they walk through the door is a well-appointed bar. "When we're entertaining, I want guests to pick up a cocktail as soon as they walk in the door." Kiki says this flow mimics that of a hotel where guests walk through a lobby lounge on the way to the main bar, which in this case lies outside just beyond doors that slide open for an indoor-outdoor feeling.
Of course, any home of a golf legend, especially one who has won 91 professional tournaments, needs a special place to display a multitude of trophies. "We designed the library for hosting dinners that revolve around golf," shares Kiki, who works in as head of the Norman Design Group, which includes properties in Mexico, Colombia, Florida, and Colorado. The room with its extensive shelving acts as a museum for Greg's numerous trophies and memorabilia, but the space easily transforms into a dining room, especially used to host guests who have won dinners with Greg at charity auctions. "That room was designed to dazzle any golf fan who comes for dinner." In addition, there's a formal dining room, which seats 14, around an expandable yacht-style table with an Apparatus chandelier above. Another important room is Greg's office, which features a photograph taken by François Nars in Tahiti, a place for which the Normans have a shared obsession. "I thought that that photograph pretty much summed up Greg and his office," she says.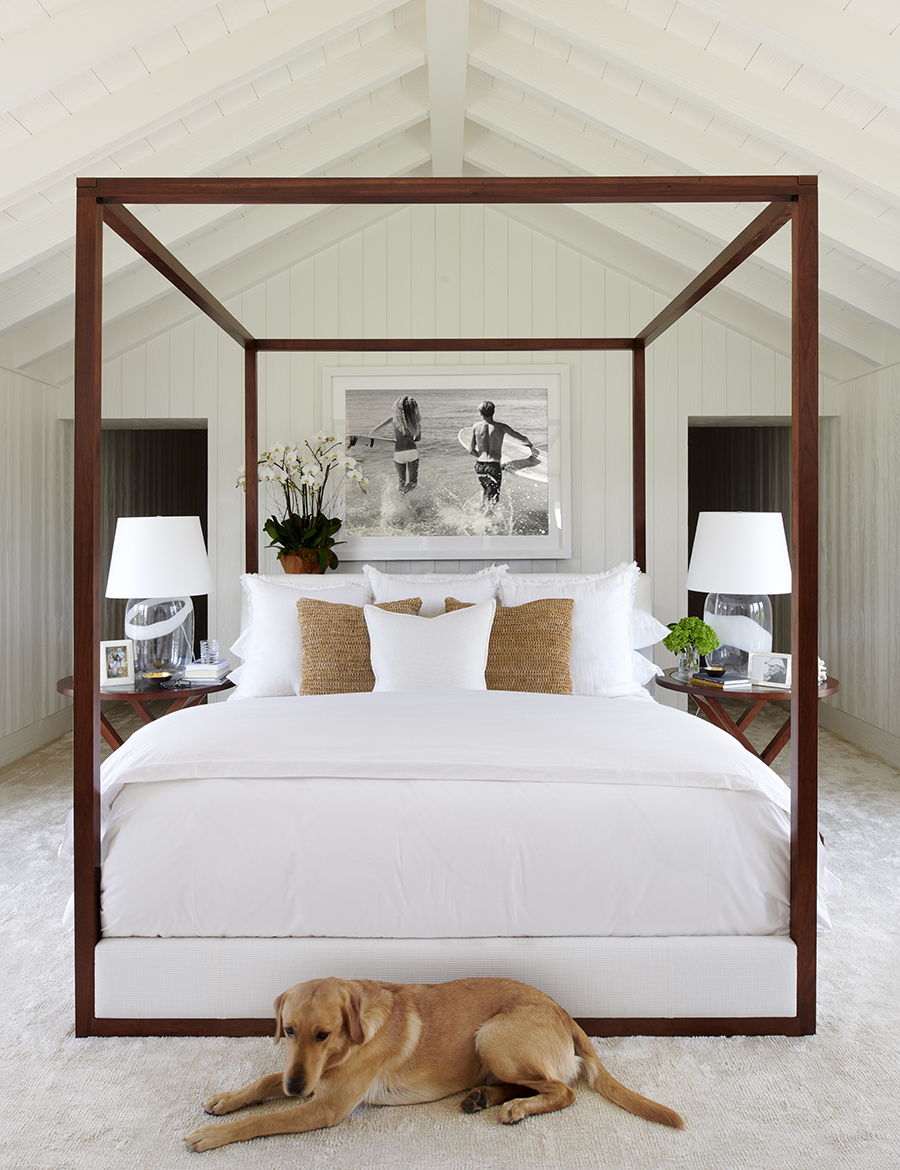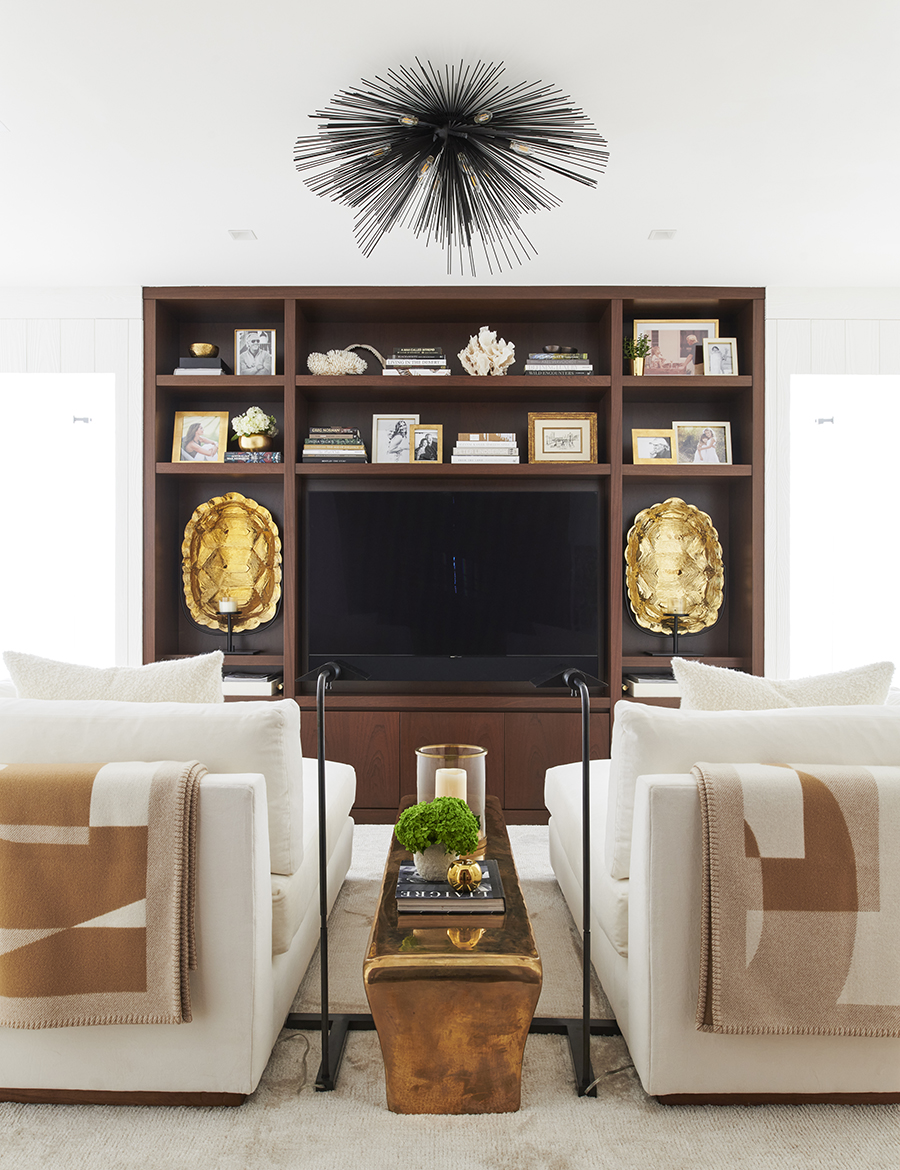 "Greg's the easiest client on Earth, because he trusts me 100 percent"

Kristen "Kiki" Norman
But the house's design isn't just a reflection of their personalities, it's also filled with interesting ideas for anyone no matter their golf handicap. For the kitchen, Kiki worked with Siematic for sleek cabinetry in olive green. To warm up the area, she added three Ralph Lauren pendants about the island, which is accompanied by Liaigre barstools. The kitchen also has a pair of yacht-style tables perfect for breakfast that can be joined into one long table for big family meals. Another interesting idea: In the primary bedroom, Kiki pulled the Ralph Lauren bed away from the wall, so that it floats in the room and maximizes the views of the Intercoastal Canal.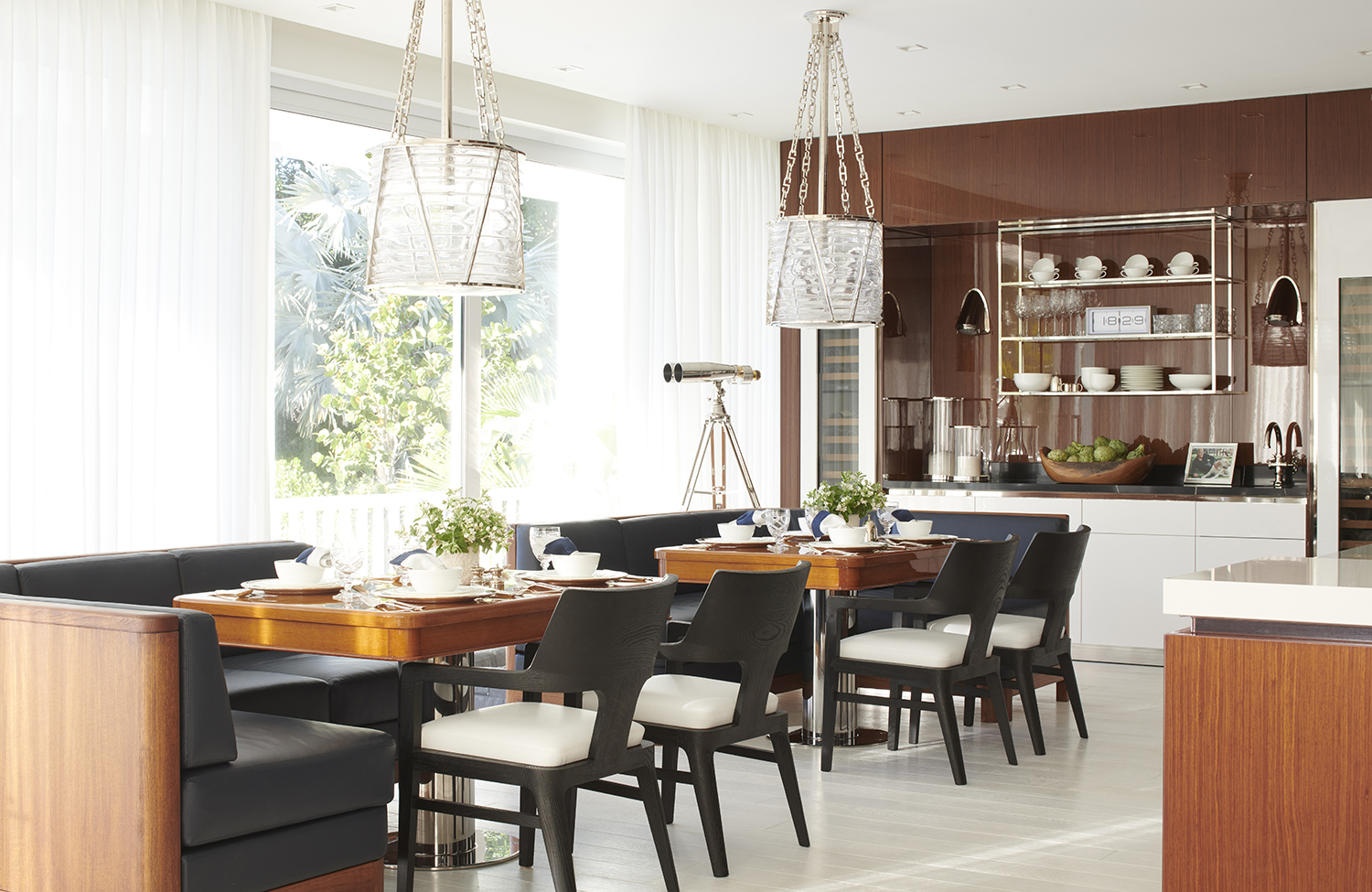 Despite everything that went into what they thought was going to be a forever home, the couple and her two daughters only lived there for six months before they sold it. During COVID-19, they made the decision to downsize and move to Greg's native Australia. However, plans unexpectedly changed, and they instead relocated to Florida's nearby Palm Beach Gardens around the time Greg took on the role of CEO and commissioner of the LIV Golf League.
"It was a really beautiful house. There's some regret that we sold it, but I'm essentially happy to move on to the next project too," reflects Kiki.  And with her husband as her client, the result is bound to be just as dazzling. "Greg's the easiest client on Earth, because he trusts me 100 percent."
Next Post