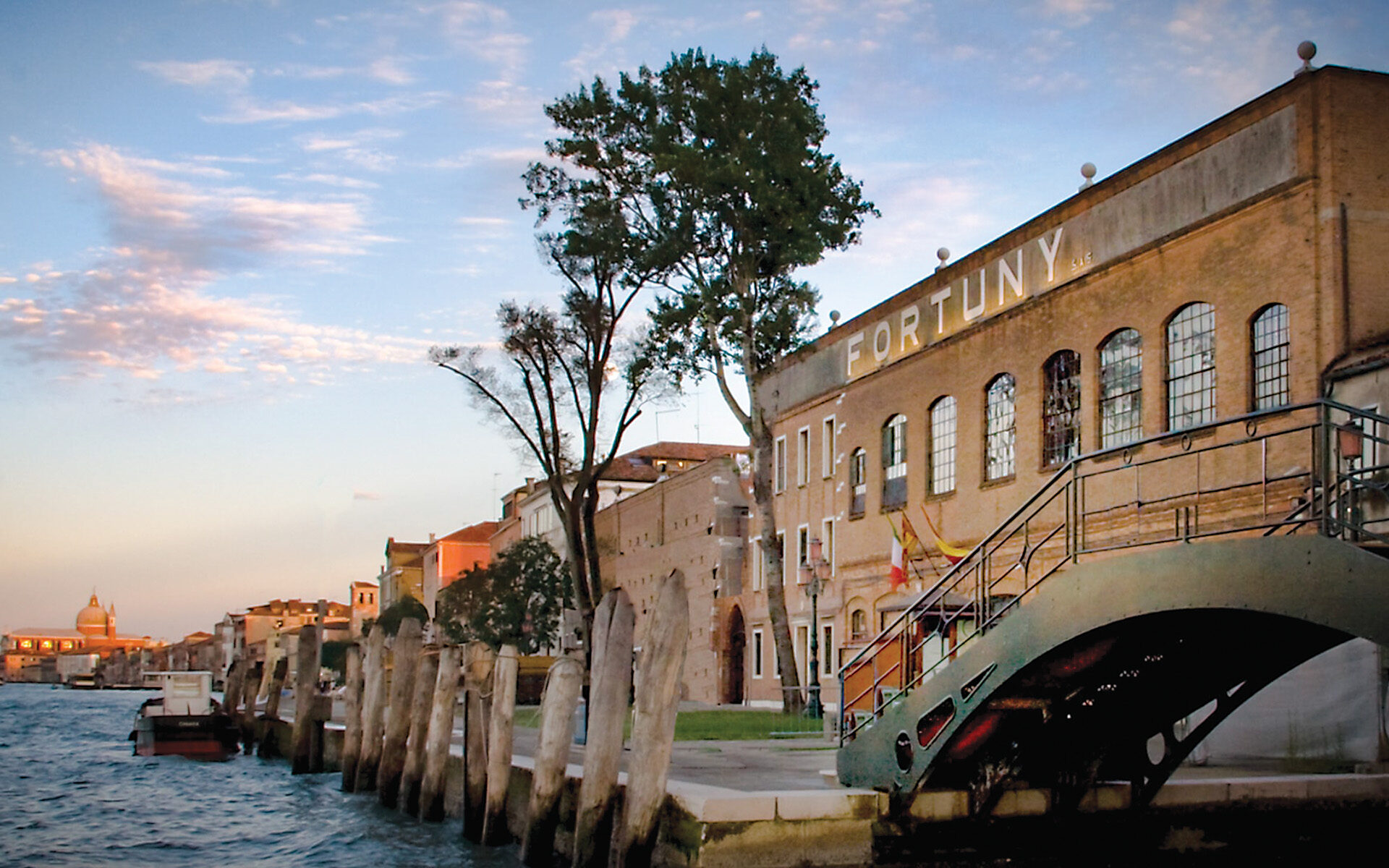 Go Inside the Stunning New Fortuny Showroom in a Former Convent in Venice
The storied textile house celebrates 100 years with a new showroom inspired by founder's flair for theatre and staging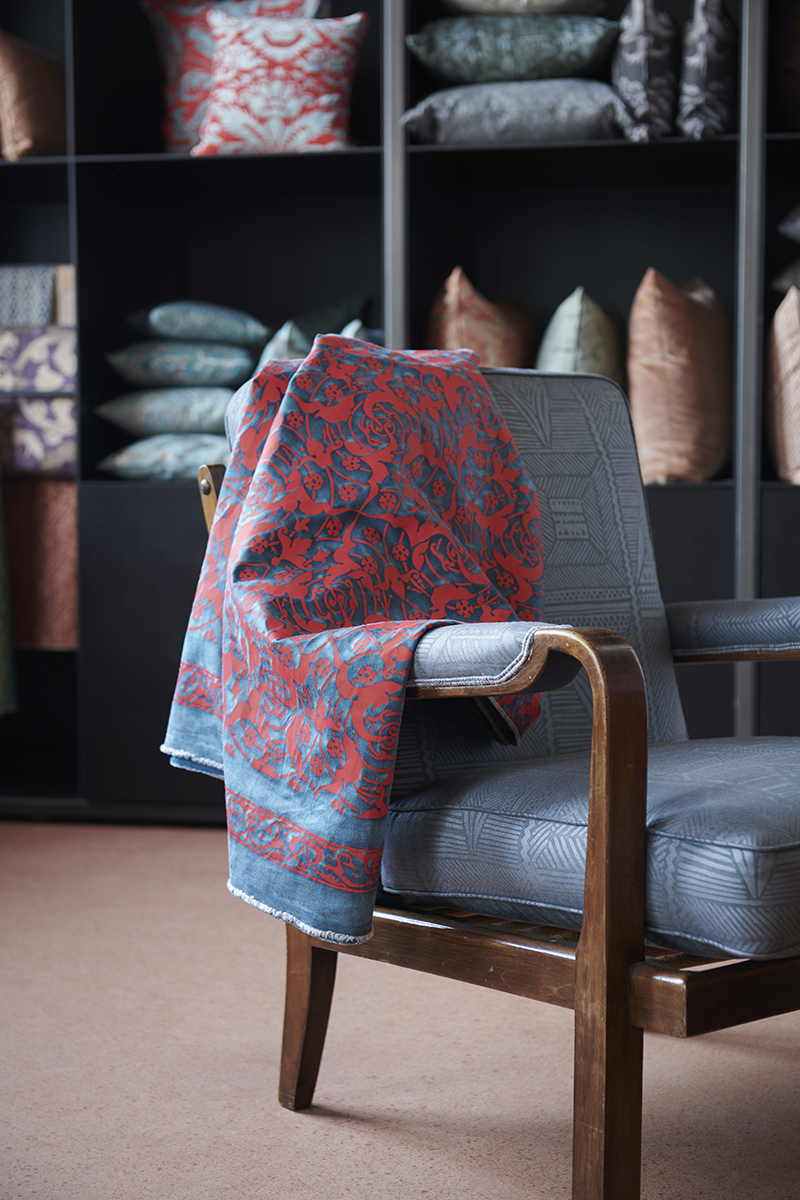 No matter what their stylistic preference, design aficionados have long appreciated the craft and beauty of Fortuny fabric.Founded by the visionary Mariano Fortuny in 1922, the Italian textile company remains the oldest working factory in Venice, still producing limited-edition textiles handcrafted by artisans with top secret techniques that are guarded to this day. In celebration of its 100th anniversary this year, the company opened a stunning new showroom inside the workshop, a former convent on the verdant Italian island of Giudecca.
"When we approached the company's centennial, it became clear how important it is to the future of our beloved Venice," says Fortuny's new artistic director Alberto Toresello, who also designed the space. 
Taking the founder's flair for staging as inspiration, the space has been transformed into a spectacular theatre-like setting, with rollers dramatically hanging from the ceiling like a backdrop. Bespoke rolling trunks open to reveal vintage and current fabric samples, and elevating the fabrics to works of art, there is even a "house of memory", where an assortment of pillows in Fortuny fabrics are encased within custom bookcase shelves.  "We have interpreted the Fortuny codes in a contemporary vernacular to set the showroom as a theatre in which the fabrics are the protagonists," says Torsello. "Light, color, rich fabrics, and travel are at the heart of every Fortuny creation." 
Take a special tour of the space below.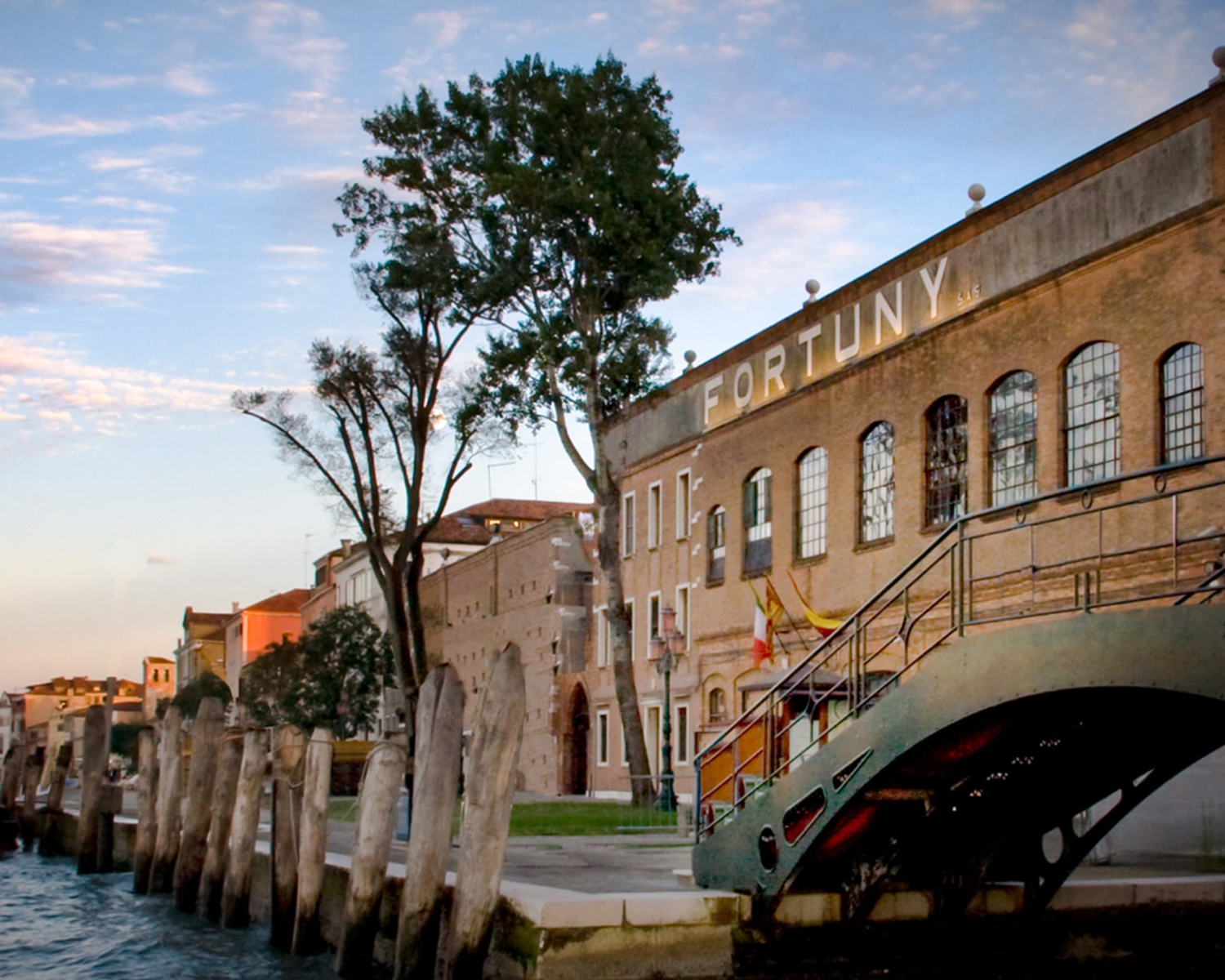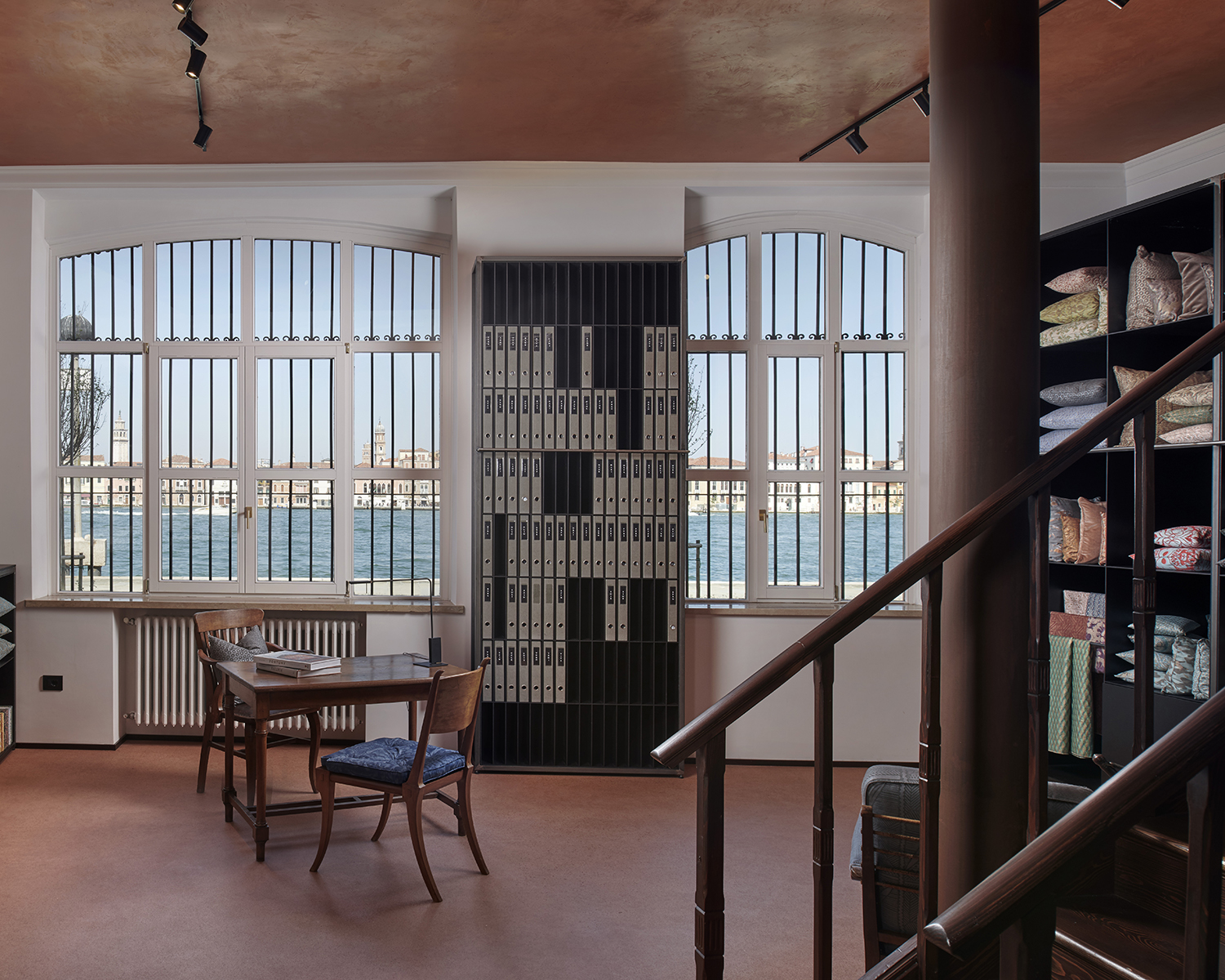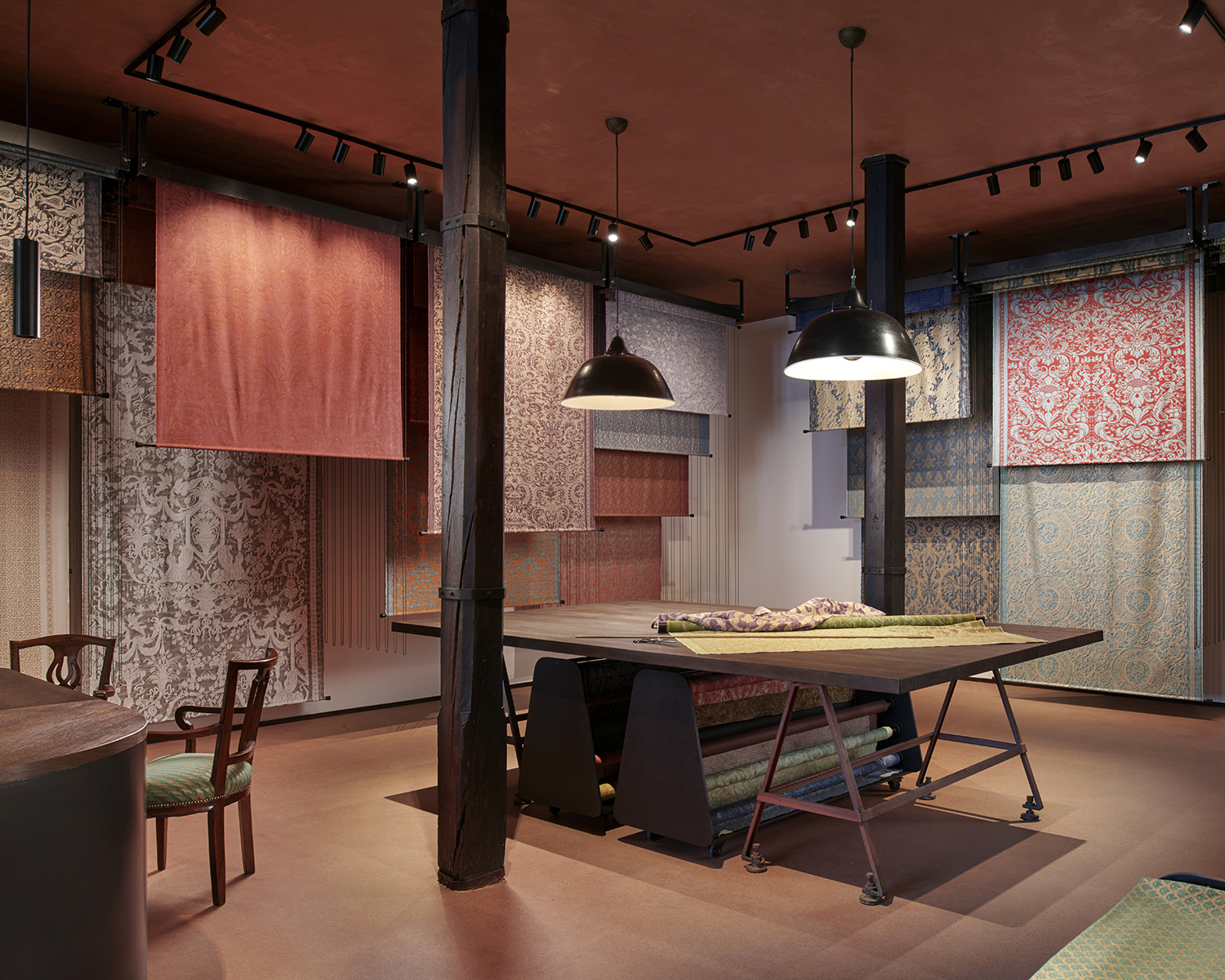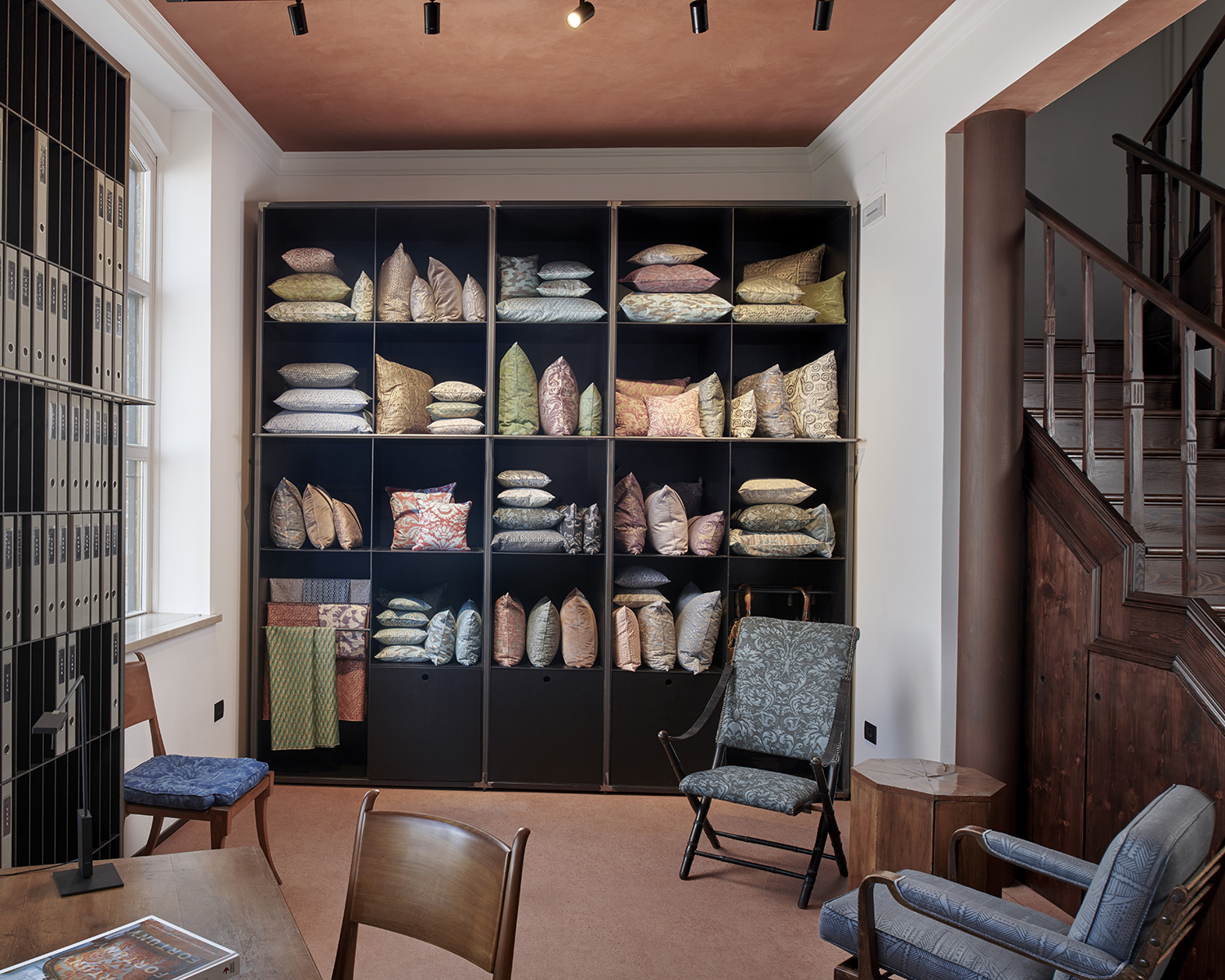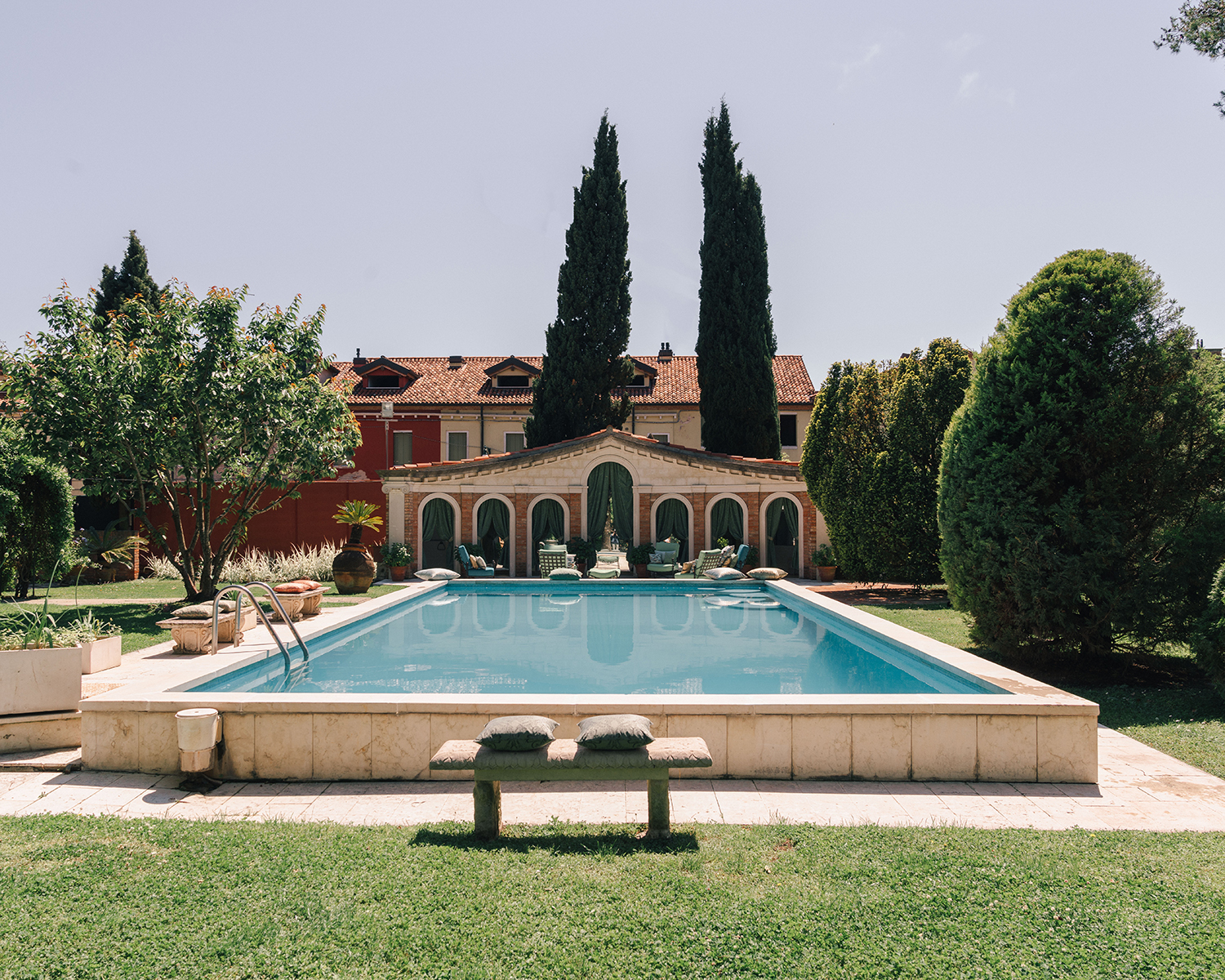 A version of this article first appeared in print in our 2022 Spring Issue under the headline "The Artful Life." Subscribe to the magazine.
Next Post