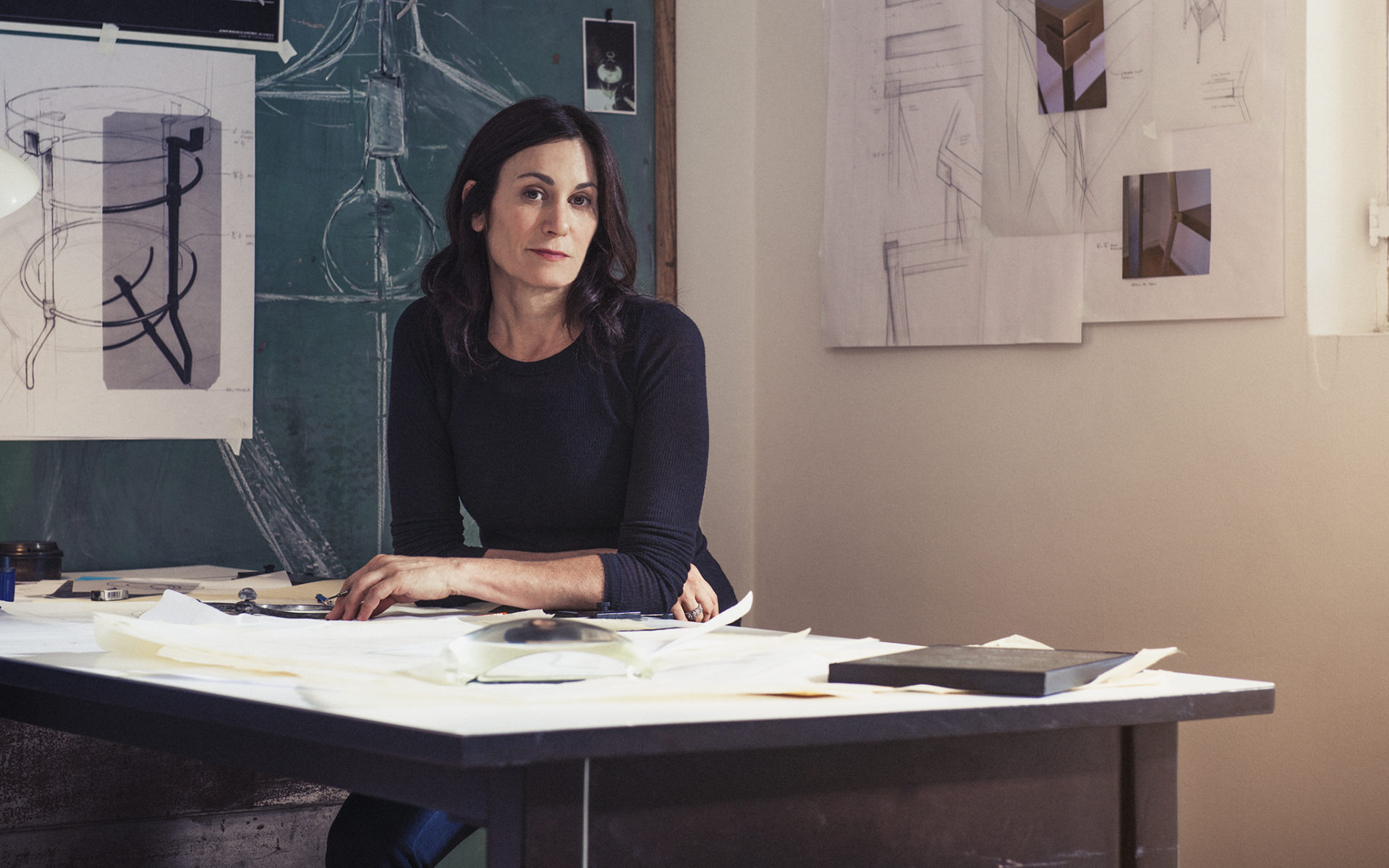 Alison Berger's Tour de Force Glass Lighting and Tables
California-based glassmaker mines science, history, and art to create her highly-collectible pieces
If there were a hall of fame for glassmakers, Alison Berger would surely be a charter member. She has dedicated herself to the medium since 1995, creating limited-edition glass vessels, lighting, and furniture that strip historic forms to their essence. Her work has been acquired by the Corning Museum of Glass, in Corning, New York, as well as exhibited at the Cooper Hewitt, Smithsonian Design Museum and the Museum of Modern Art, in New York. She has created a collection of tableware for Hermès and a large-scale, site-specific installation for the Japanese fashion brand Comme des Garçons's Tokyo store.
Although she began her career in architecture—she apprenticed with Frank Gehry—her passion has always been for glass. As a teenager in Texas, she learned how to blow the molten substance and continued her love affair with the material while at the Rhode Island School of Design, where she studied with the legendary American glass sculptor Dale Chihuly. She went on to intern at his studio in Seattle, Washington.
Berger, fascinated by the intersection of art and science, loves tools, especially old ones. The catalog from the Museo Galileo in Florence—a repository of scientific instruments of their time—acts as her studio bible. One of her latest pieces features a light counterbalanced by a crystal weight. Bronze wheels and a cable are crafted to create a pulley system that adjusts its height. All of her pieces are handblown or handformed, deploying centuries-old techniques.
This past fall Rizzoli published a book of her work, Alison Berger: Glass and Light. "I want to tell the story of what I do," she said. "It is the permanence of having something between two covers."
Next Post