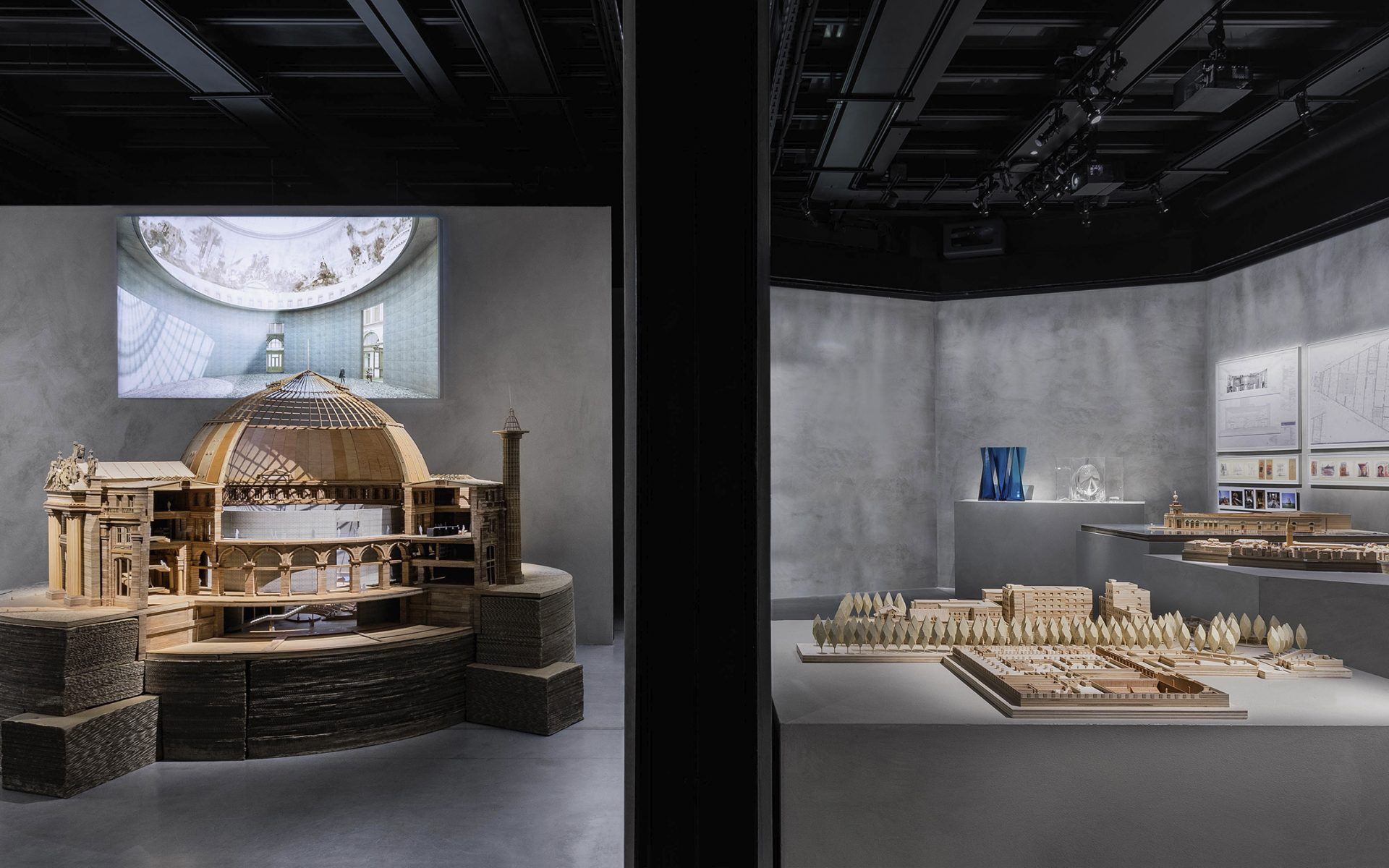 Giorgio Armani and Tadao Ando Unveil Stunning Exhibition in Milan
A powerful retrospective at Armani/Silos spotlights Ando's 50-year career
A sweeping exhibition dedicated to the masterful architecture of Pritzker Prize winner Tadao Ando has landed in Milan, courtesy of fashion icon Giorgio Armani. Dubbed "The Challenge—Tadao Ando," the show made its debut during Salone del Mobile at Armani/Silos, a cultural space that the legendary designer opened in 2015 to house his archival collections and stage special exhibitions.
The retrospective first went on view at the Centre Pompidou in Paris late last year, receiving raves for thoughtfully distilling the Japanese architect's 50-year career with more than 180 models, drawings, videos, and photographs. For the Milan iteration, Ando worked with a team from the Pompidou to redesign the exhibition especially for Armani/Silos, which was originally constructed in 1950 as a granary for Nestlé.
Recommended: Inside Tadao Ando's Latest Art Space in Chicago
Among the changes revealed in the Milan version is the inclusion of plans for Armani/Teatro, an adaptive reuse project that Ando completed in 2001 for Armani's headquarters. (The Teatro is located just down the street from the Silos and is where Armani stages its Fashion Week shows.) The show examines Ando's muscular brand of architecture, which makes lyrical use of concrete and steel, in four sections: Primitive Shapes of Space, An Urban Challenge, Landscape Genesis, and Dialogues with History.
The mutual respect between the two men runs deep. "Tadao Ando is an absolute master of architecture, with an unmistakable aesthetic style that comes very close to my sensibility," Armani said in a statement. "I honestly admire what he does. I'm very happy about this new collaboration and believe that Armani/Silos, with its austere, evocative atmosphere, is the perfect place to express the poetry and power of his work."
"The Challenge—Tadao Ando" runs through July 28 at Armani/Silos in Milan. It then travels to Shanghai. 
Next Post