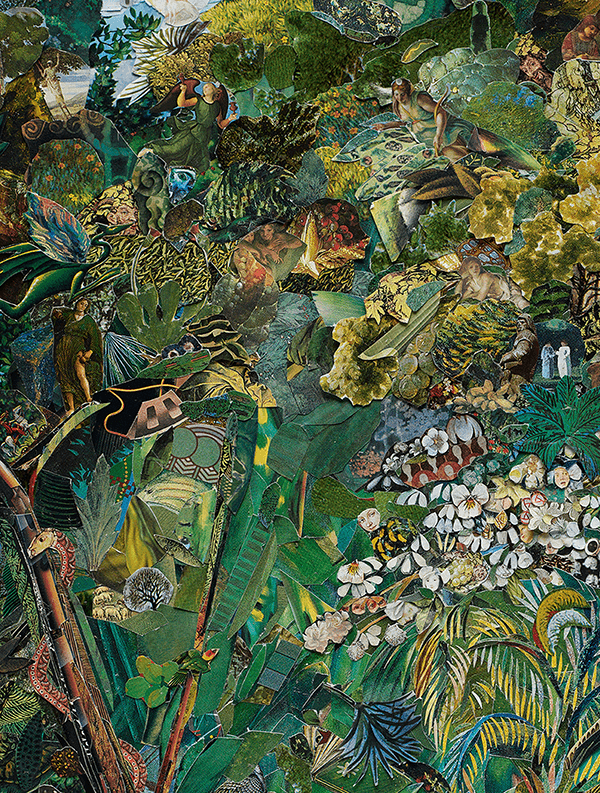 UNTITLED, ART, which is known for its highly curated fairs in Miami Beach and San Francisco, has teamed up with the Danish art-and-tech startup Artland to create the first full virtual-reality (VR) art fair. Titled UNTITLED, ART Online, Powered by Artland, it opens to the public on July 31. 
With art fairs around the world being canceled in reaction to the coronavirus pandemic, many were forced to pivot and embrace digital overnight, setting up virtual editions that many in the art world have described as fancy websites with a few bells and whistles."With a normal viewing room, you have to know what you are looking for and search for it," says Jeffrey Lawson, founder of UNTITLED, ART Online which aims to change all that. 
Harnessing the latest technologies of architectural modeling and gaming innovations, this innovative new art fair will allow people to view artworks at their leisure, mimicking the experience of wandering the aisles of a real gathering, while still giving those targeting one specific artist or gallery the option to jump directly to where they want to visit on the floor plan. (Those with VR goggles of their own can further enhance the experience.) "One of the reasons a traditional fair works so successfully is because it provides an opportunity for people to discover," says Lawson. "We are providing that same chance to discover new things."
Already in the works before the pandemic, this new technology was initially devised to supplement the fair's physical editions. "This is a project we have been working on for quite some time," Lawson says. "We would have likely rolled it out in January 2021, but when the COVID-19 pandemic hit, we made the decision to accelerate it."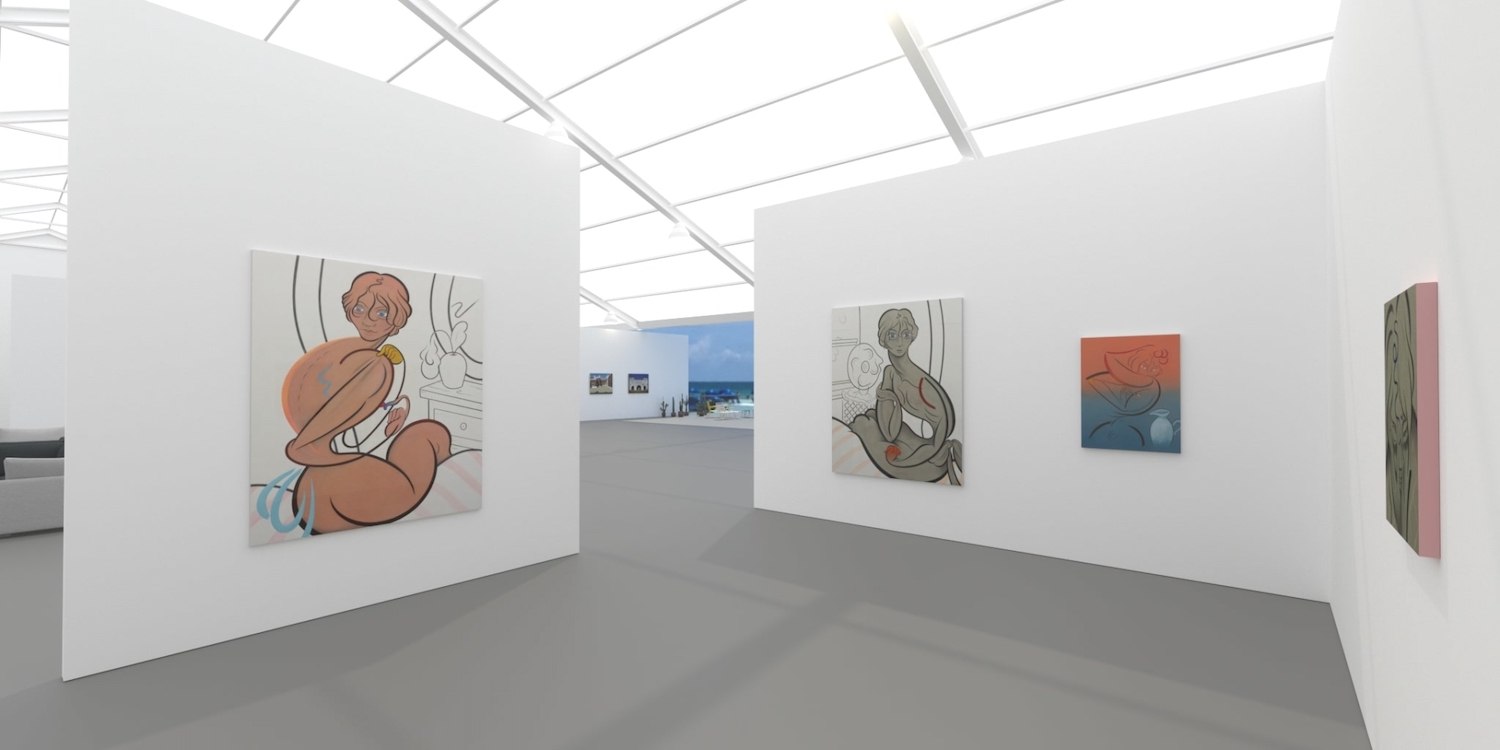 The first edition of UNTITLED, ART Online features 40 galleries from not only New York but also Latin America, Mexico, and Ghana—and almost all of them have exhibited at the San Francisco or Miami iterations. And while many art institutions have suffered the impact of the forced lockdowns over these past months, the smaller, mid-tier galleries are some of the hardest hit. "There are still substantial challenges, and this is a really trying time," Lawson tells Galerie. "We want to provide a business opportunity to these galleries."
Collectors will be able to acquire works on the spot with a "Buy Now" button, as well as engage in live digital chats rather than be redirected to the individual galleries to inquire. (There is a sliding-scale commission structure wherein the fair will take a cut of sales.) While the team hopes to build upon the technology for future editions, this digital fair experience isn't a permanent change. "Nothing can ever replace seeing art in person," says Lawson. "When fairs can reopen, whether it's our own or someone else's, I will be the first one there."
Galerie scoured the booths ahead of the fair's opening day; here, a look at some of the standout artists to discover.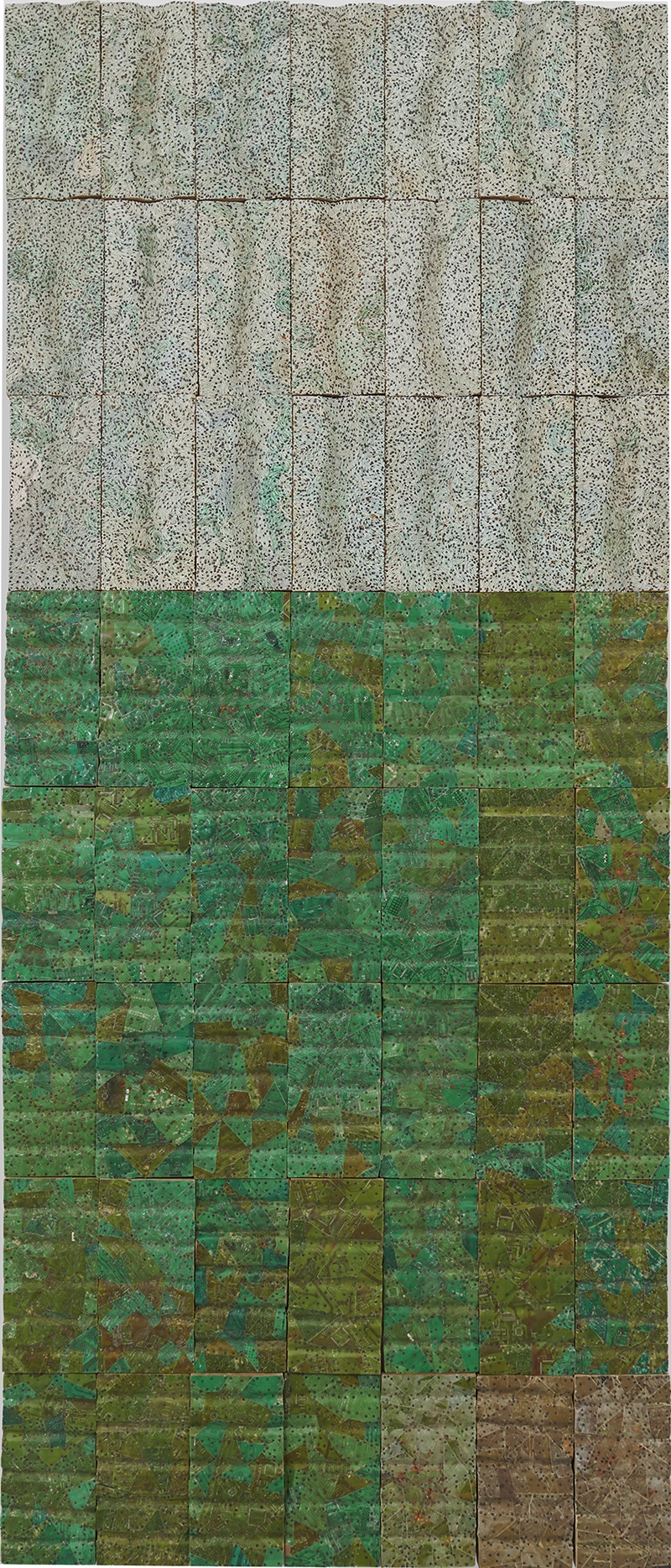 1) Elias Sime | James Cohan
Elias Sime is quickly becoming known as one of Africa's leading contemporary artists, celebrated for his innovative, abstract wall works composed of braided electrical wires, motherboards, keyboards, buttons, canvas, and carved wood panels. Cohan hosted Sime's first U.S. gallery show in 2015. Since then, The Met has acquired his work and he was exhibited in a critically reviewed exhibition at the Wellin Museum, curated by Tracey Adler, in 2019. Shortlisted for the Hugo Boss Prize, he was commissioned to make a 63-foot mural for the company's Frank Gehry–designed Menlo Park headquarters, and he will open a solo exhibition at the St. Louis Art Museum of new sculptures inspired by the nearby pre-Colombian Cahokia Mounds.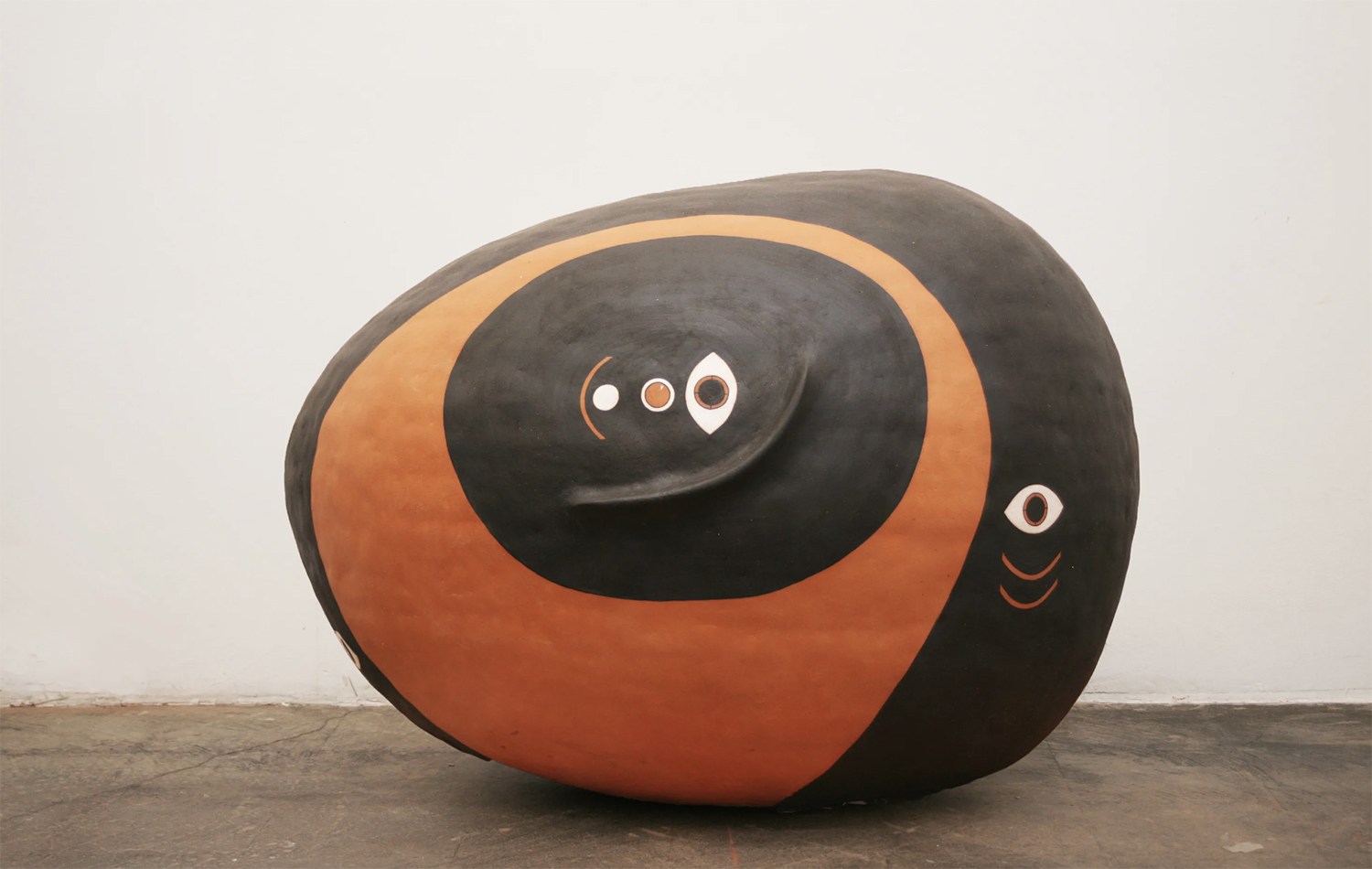 2) Cammie Staros | Shulamit Nazarian
Drawing on the rich history of sculpture in Greece, the young artist's hand-built objects are a masterful blend of ancient ceramic techniques and modern industrial materials—think milled woods or machined metals. Stavros, whose work was recently exhibited in the Craft Contemporary's second clay biennial in Los Angeles, was awarded the 2020 Guggenheim Fellowship for Fine Arts in April.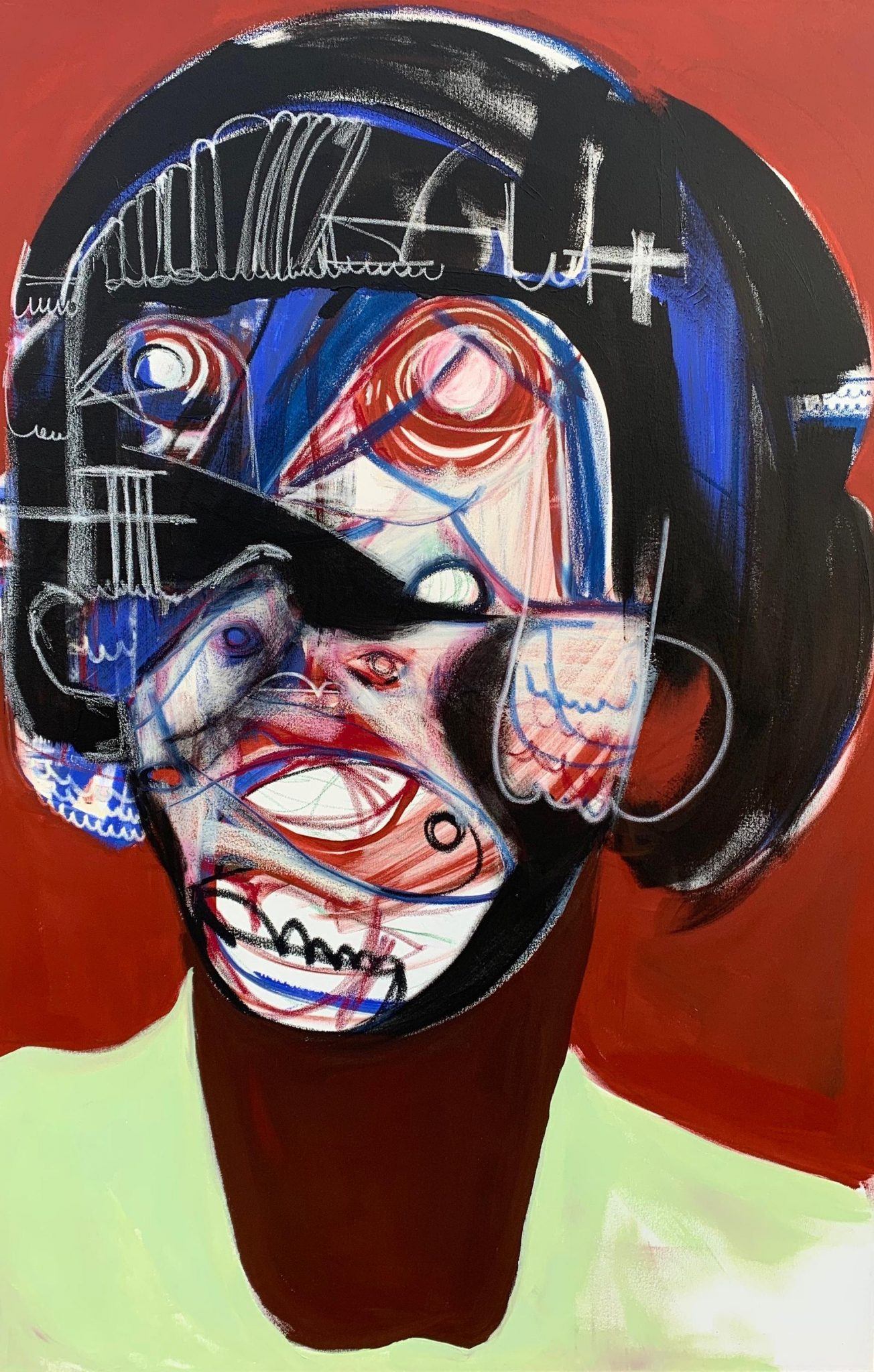 3) Genesis Tramaine | Phaidon & Artspace
Phaidon & Artspace have produced a benefit edition by the rising star Genesis Tramaine to support programming, fellowships, and grants at the New York Foundation for the Arts. Based in Brooklyn, the artist, who explores biblical allegory through the vibrant lens of West African culture, had a sold-out solo show at Almine Rech in London in the spring. Don't miss out on her digital archival print (an edition of 50), priced at just $1,000.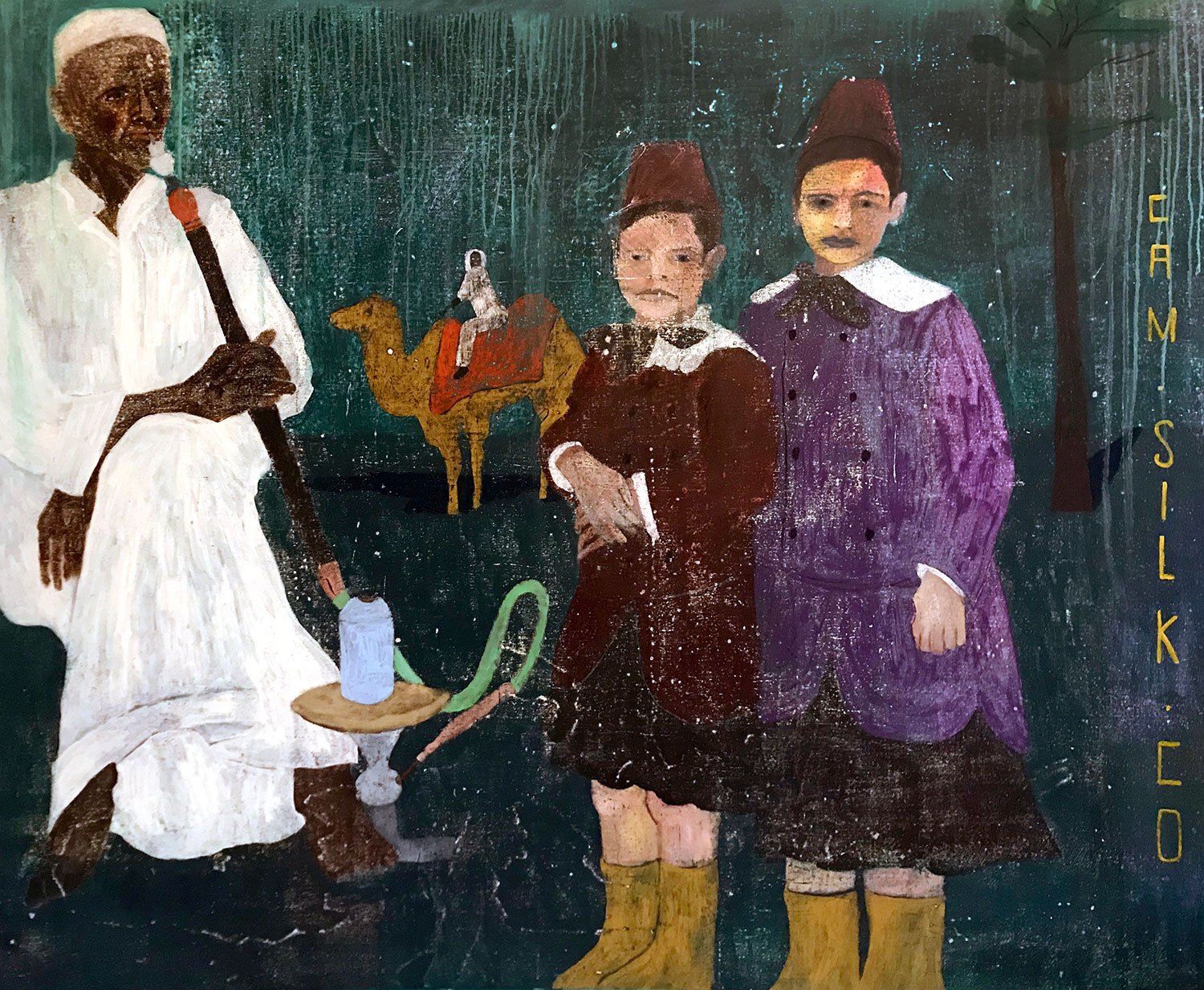 4) Justin Williams | Vigo London
Working from his picturesque studio in Australia's remote Mount Dandenong region, the up-and-coming Justin Williams is presenting his luminous folk-art-like oil paintings inspired by the mystical landscape and its local legends. Widely exhibited in his home country, where he is represented by Anna Pappas Gallery, there is little doubt Williams is poised to make a splash on the international stage.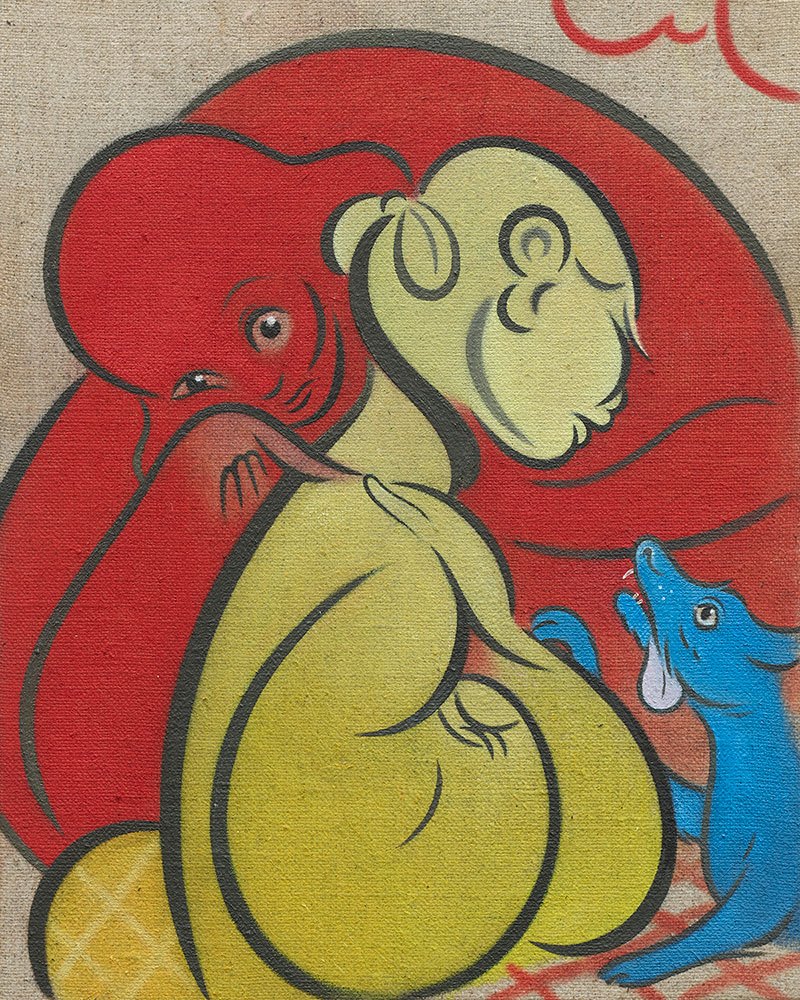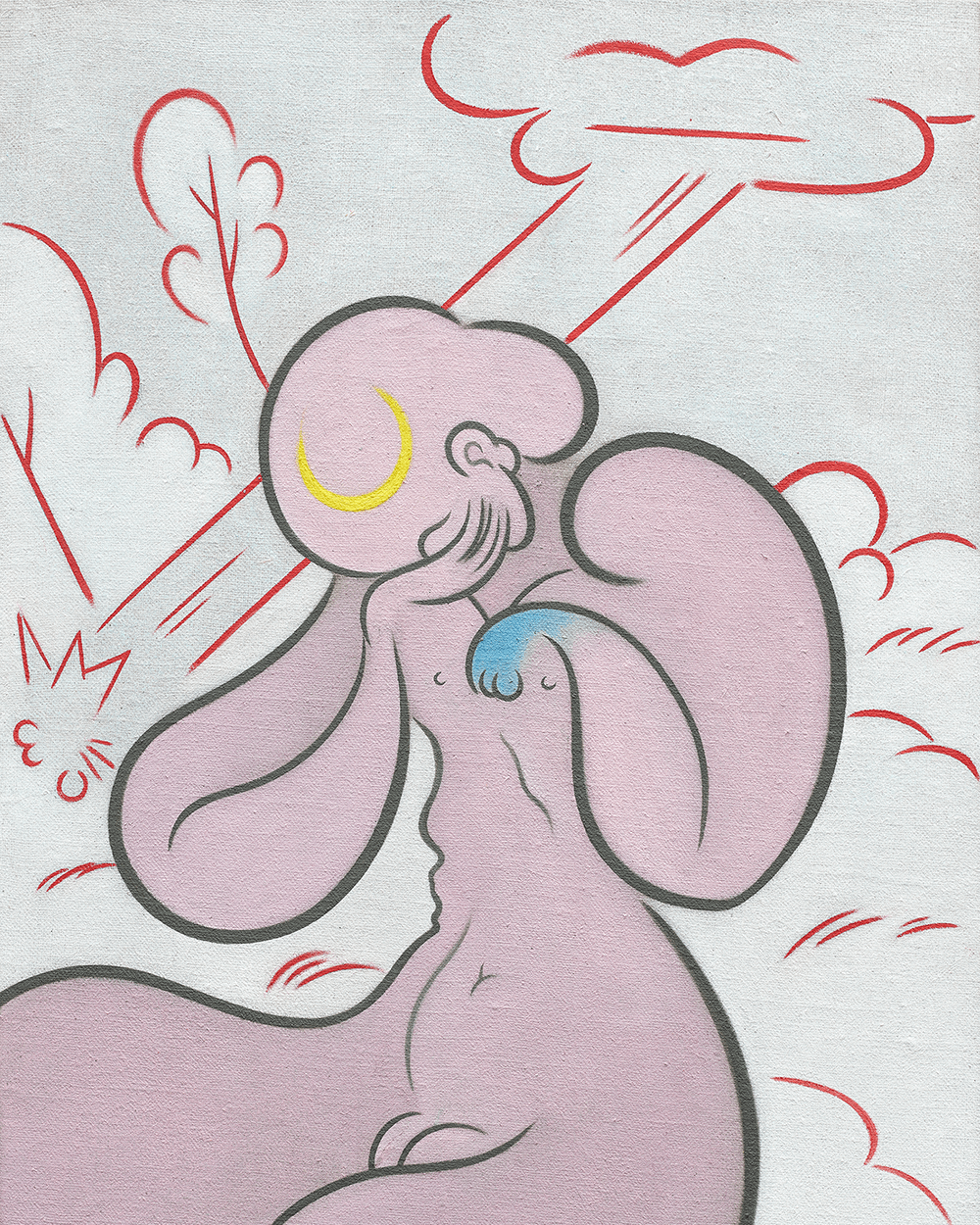 5) Koak | Altman Siegel
The pseudonymous painter Koak has conjured a dreamy world of female characters marked by melancholy and desire. The graceful, fluid lines seem to recall the work of Matisse or Picasso, but her distinct aesthetic is in fact inspired by Asian calligraphy and the art of comic books. (The artist holds a master of fine arts in comics from the California College of the Arts.) She was recently awarded the Eureka Fellowship at the Fleishhacker Foundation in San Francisco, and has had well received solo exhibitions at Altman Siegel, as well as at Union Pacific in London, and  Ghebaly Gallery in Los Angeles.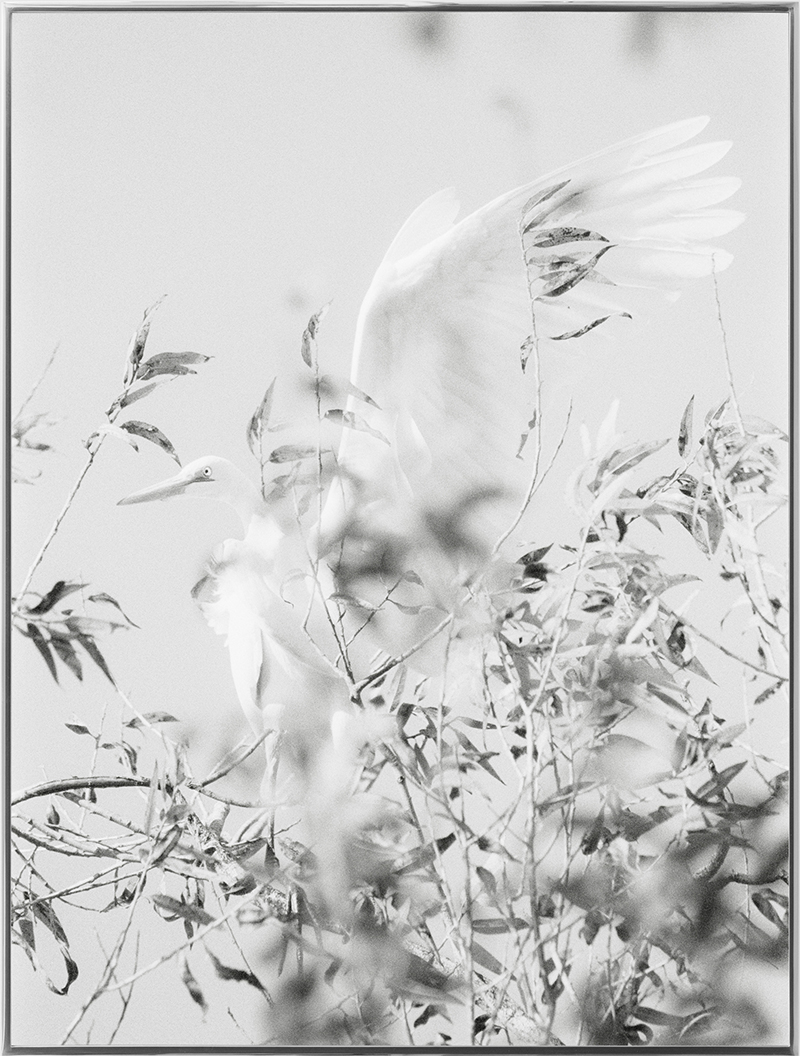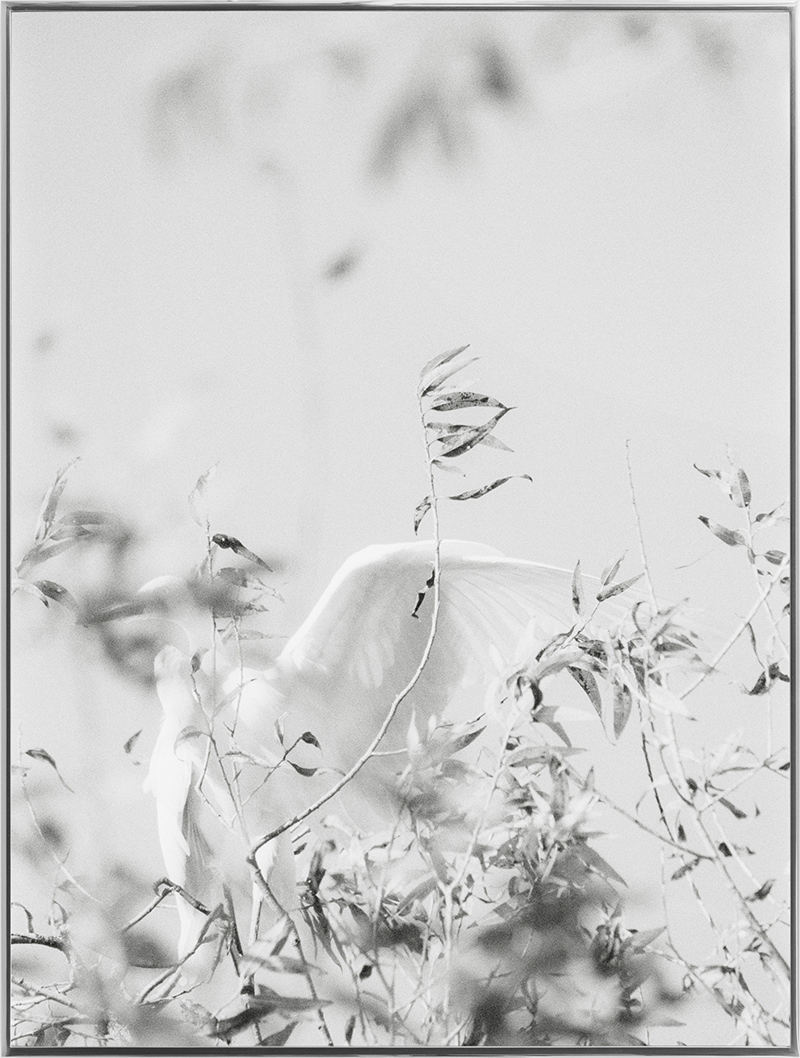 6) Daniel Shea | Andrew Rafacz
Based in New York City, the talented photographer Daniel Shea creates impactful works that explore mythology, fiction, and history. In 2018, he caused a stir by winning the prestigious Foam Paul Huf Award with an accompanying solo show at Fotografiemuseum Amsterdam (Foam) with a project inspired by his neighborhood, Long Island City, Queens. After presenting a beautiful edition of printed works in a new monograph, Ex Nihilo (InOtherWords Press, 2019), Shea is currently preparing to exhibit at the U.S. pavilion of the 2021 Venice Architecture Biennale.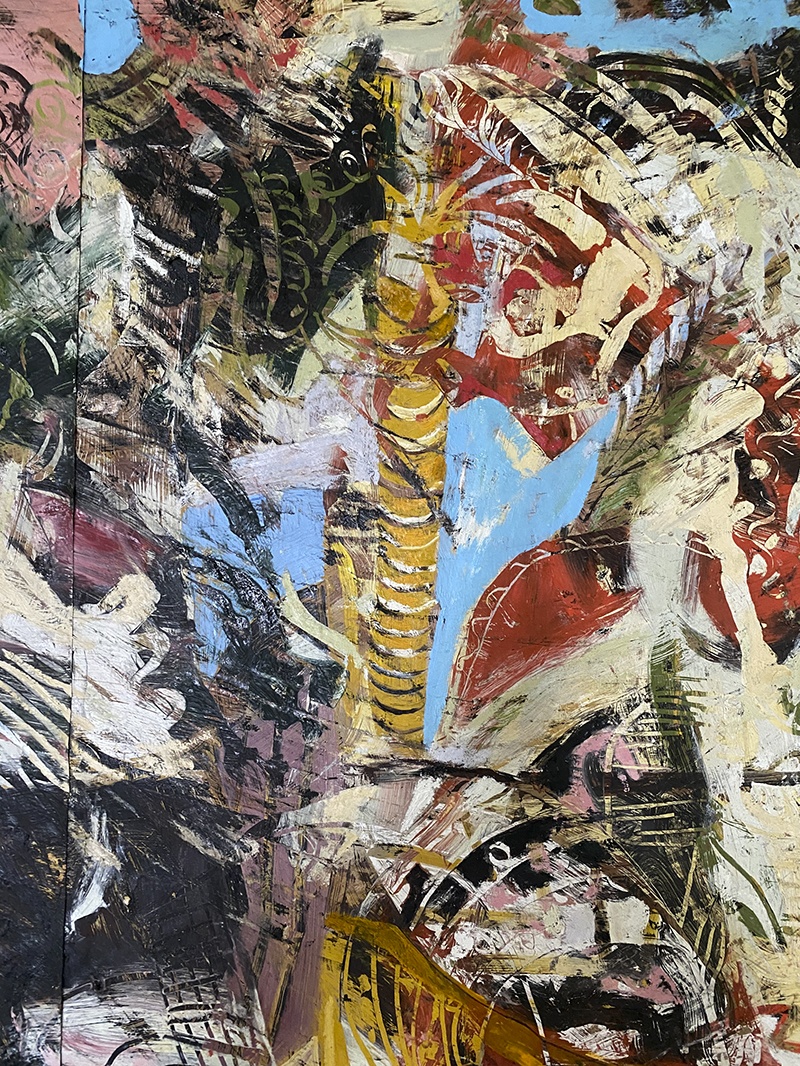 7) Angel Otero | Kavi Gupta
Known for their laborious production and heavily layered, textured surfaces, the poignant works of Angel Otero resemble oversize tapestries more than traditional paintings. Born in Puerto Rico, Otero found his calling in art and moved to the U.S. to study at the Art Institute of Chicago and has since gone from strength to strength. His singular process involves securing a plexiglass surface to the wall, then using layers of overlapping paint to create his surreal images. Recent solo exhibitions include "Elegies" at the Bronx Mu-seum of Art in 2017 and "Everything and Nothing" at the Contemporary Art Museum Houston (2016).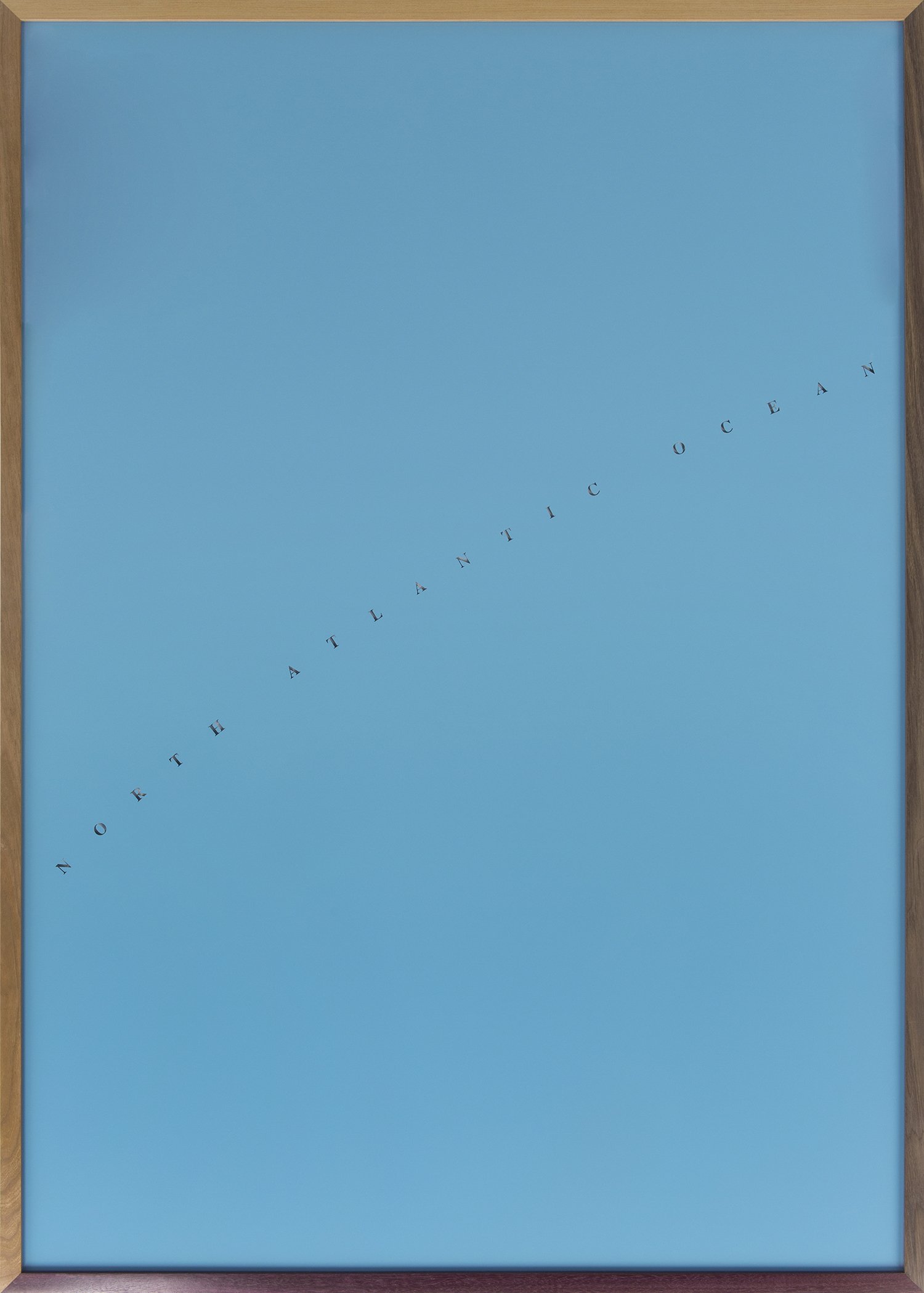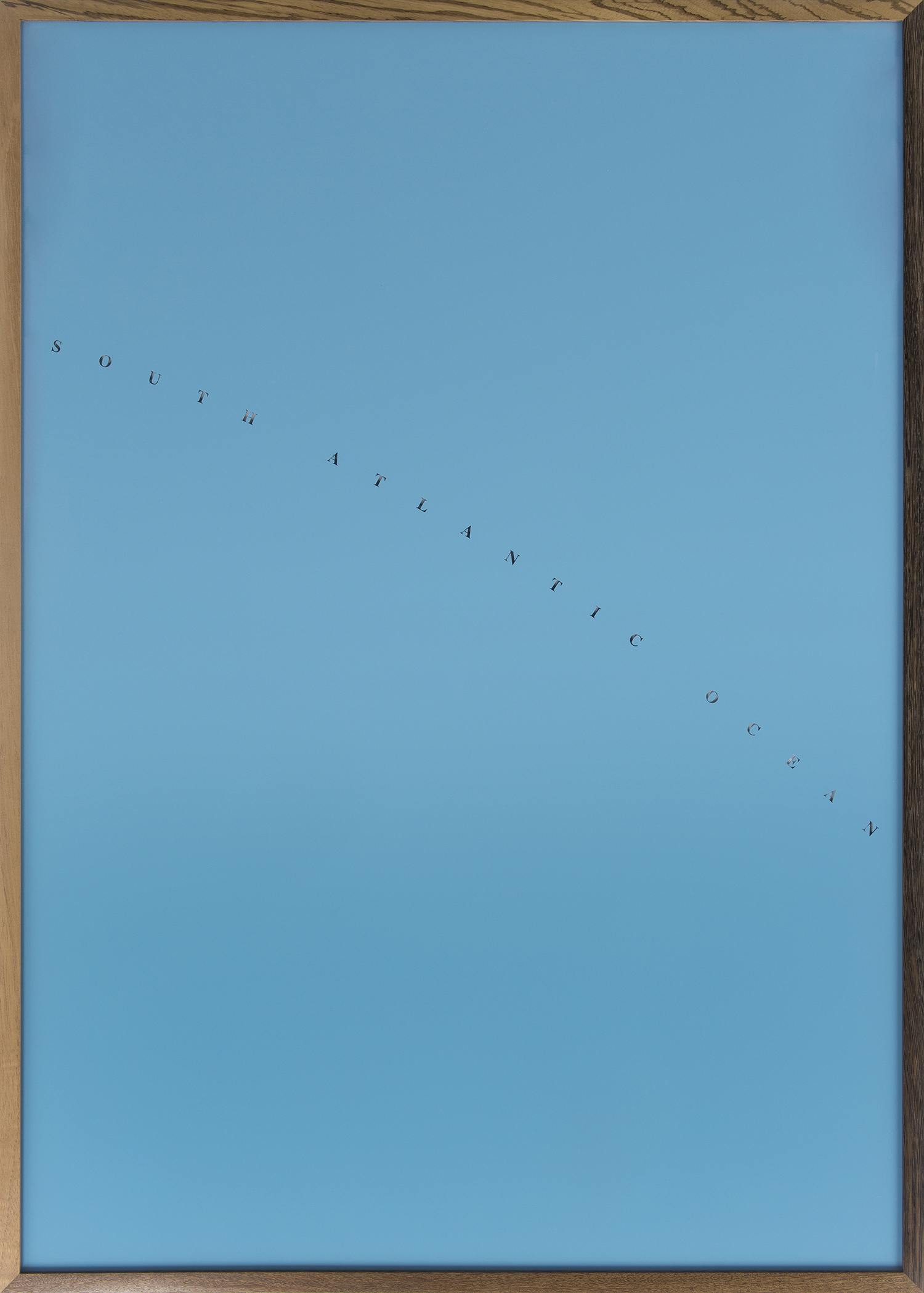 8) Adrien Missika | Proyectosmonclova
Born in Paris and now living in Berlin, the modern day explorer observes the world through a unique lens that blurs the line between reality and fiction. At UNTITLED, ART Online, he presents North Atlantic Ocean (2020), which is inspired by cartography, the sea, and the land. Placing a stencil on the back of blue-painted glass with the name of a sea, he creates a perception of depth. The frame is built from wood found on the land around those areas and comes from sustainable sources. He has exhibited at 21er Haus in Vienna, Kunsthaus Glarus, Switzerland, Centre Culturel Suisse, Paris; Centre d'art contemporain Genève, Switzerland; Palais de Tokyo and the Centre Pompidou, Paris.
Opening Video: A virtual view of "UNTITLED, ART Online,Powered by Artland" which opens its debut edition to the public on July 31. Courtesy of UNTITLED, ART Online. 
Next Post