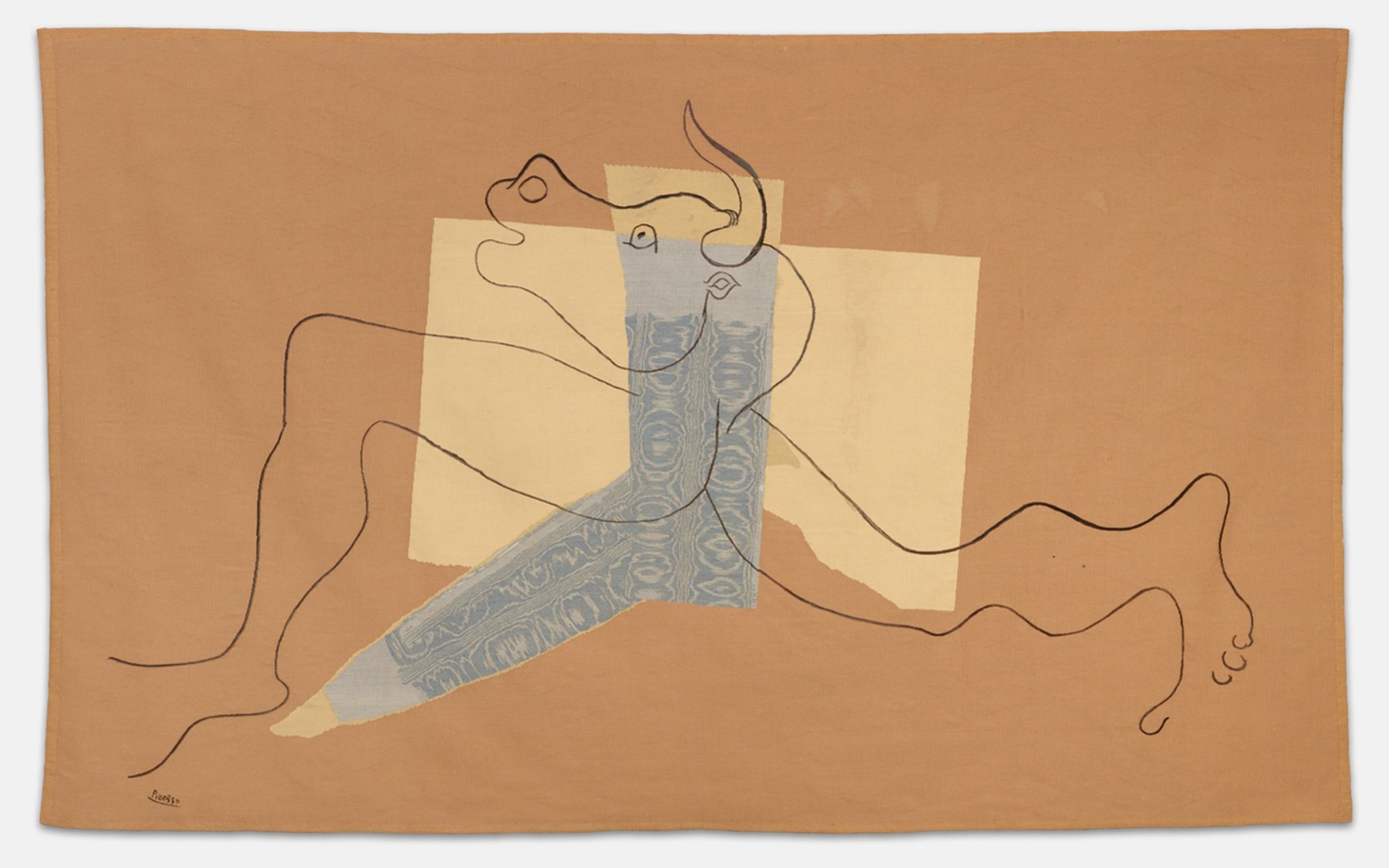 Gagosian Mounts a Thought-Provoking New Exhibition of Works by Pablo Picasso
Spanning the entirety of Picasso's career in France from 1900 through 1973, the installation focuses on the artist's status as an outsider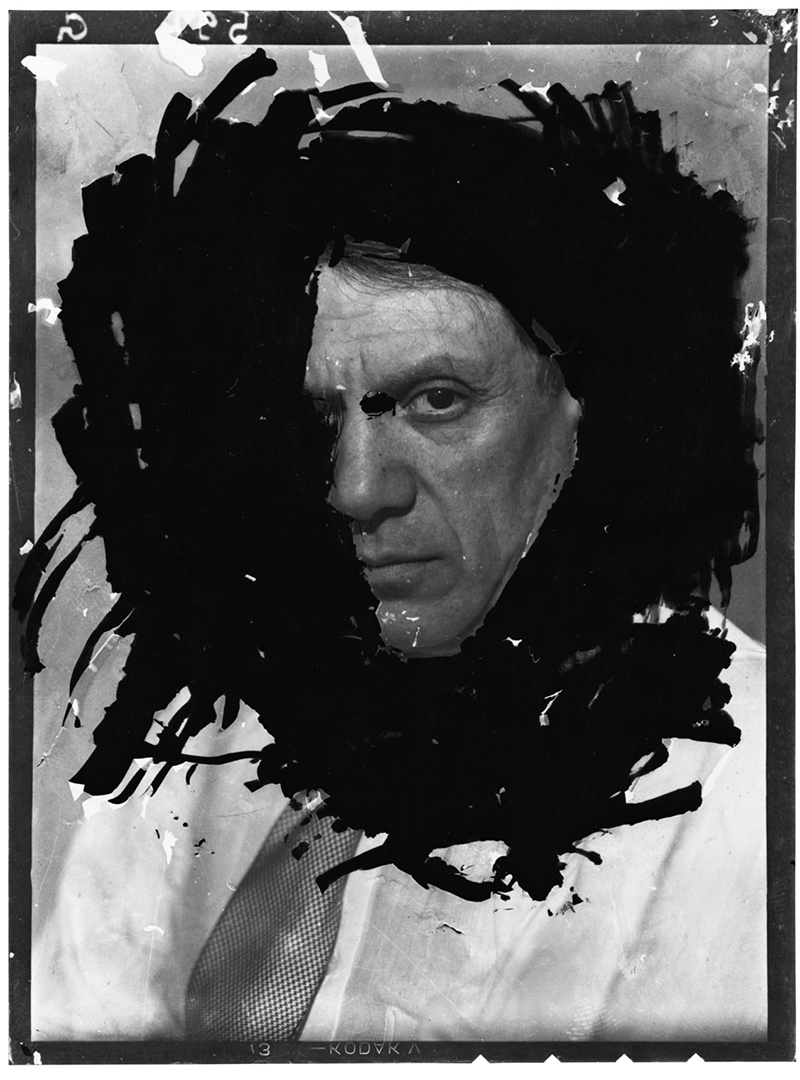 Fifty years ago, Picasso died leaving a legacy second to no other artist. He revolutionized the way we think about art and, throughout his long career, his innovation never ceased to stupefy.
While there are dozens of Picasso exhibitions in museums and galleries around the world every year, Gagosian's latest show "A Foreigner Called Picasso" at West 21st Street in New York City sheds a unique new perspective on his work and creative genius. Curated by Annie Cohen-Solal and Vérane Tasseau, the exhibition made a splash when it opened last Friday. Based on the award-winning book by Cohen-Solal, the show traces Picasso's creative evolution by following a narrative of displacement. As a Spaniard living in France, Picasso was ostracized and labeled an anarchist: the resulting feelings of unsettledness prompted his constant invention.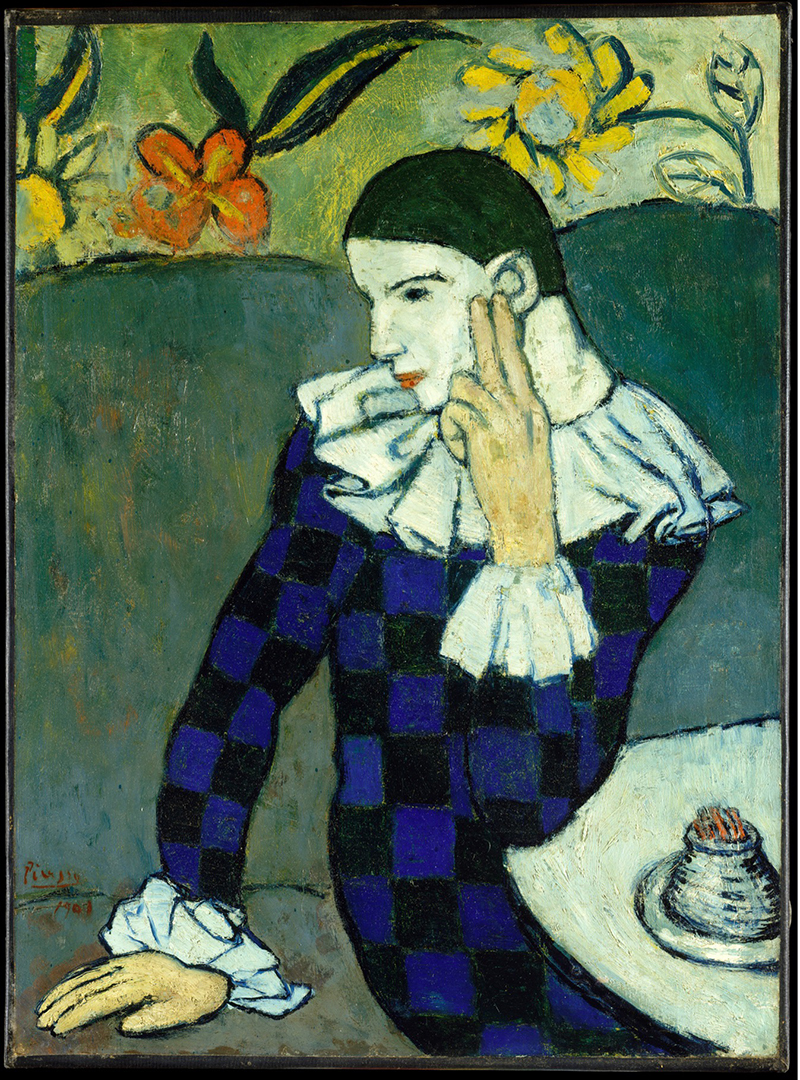 After arriving in Paris in 1900, Picasso followed itinerant groups of outsiders, the salimbanques, who feature in some of his most important work. One such piece is the extraordinary canvas, Seated Harlequin (1901), on view at Gagosian's exhibition on loan from the Metropolitan Museum of Art.
When WWI broke out, Picasso's Cubist work in the stock of his German dealer Daniel-Henry Kahnweiler, was confiscated and became the object of four forced auctions. A small canvas to the immediate right of Cubist masterpiece Man with a Guitar (1912) still bears the stamp of one such sale on its recto, Verre (1914). Compelled to a retour à l'ordre by growing political pressures, Picasso transitioned to classic portraits. A beautiful work from that period, as well as the first significant artwork to enter an institutional collection in the U.S., is Head of a Woman (1922), first exhibited at, then acquired by, the Arts Club of Chicago. Finally, the life-size bronze sculpture Man with a Lamb (1943) reminds us of Picasso's precarious position during WWII, carved as the Nazis, who had banned his art 'degenerate', invaded Paris.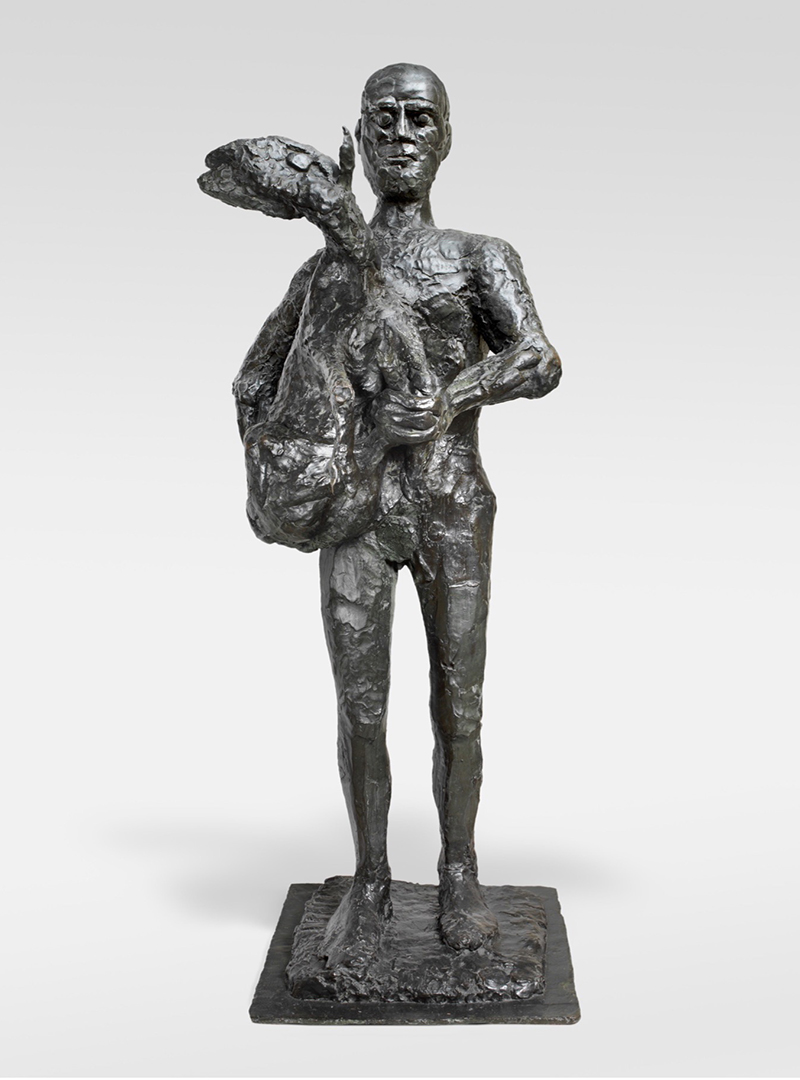 The premise of the exhibition is ambitious, and it delivers. The exemplary artworks, which include significant loans from the Picasso family, are displayed chronologically, tracing Picasso's trajectory as an outsider. A complementary archive room anchors the narrative in historical photographs and copies of documents evidencing the rejection and xenophobia of which he was a victim. This topic resonates loudly today, as the need to assist foreign artists displaced by violence, oppression, and climate change increases. Gagosian's exhibition prompts viewers to consider how their support of foreign talent might engender the next generation's Picasso.
Next Post