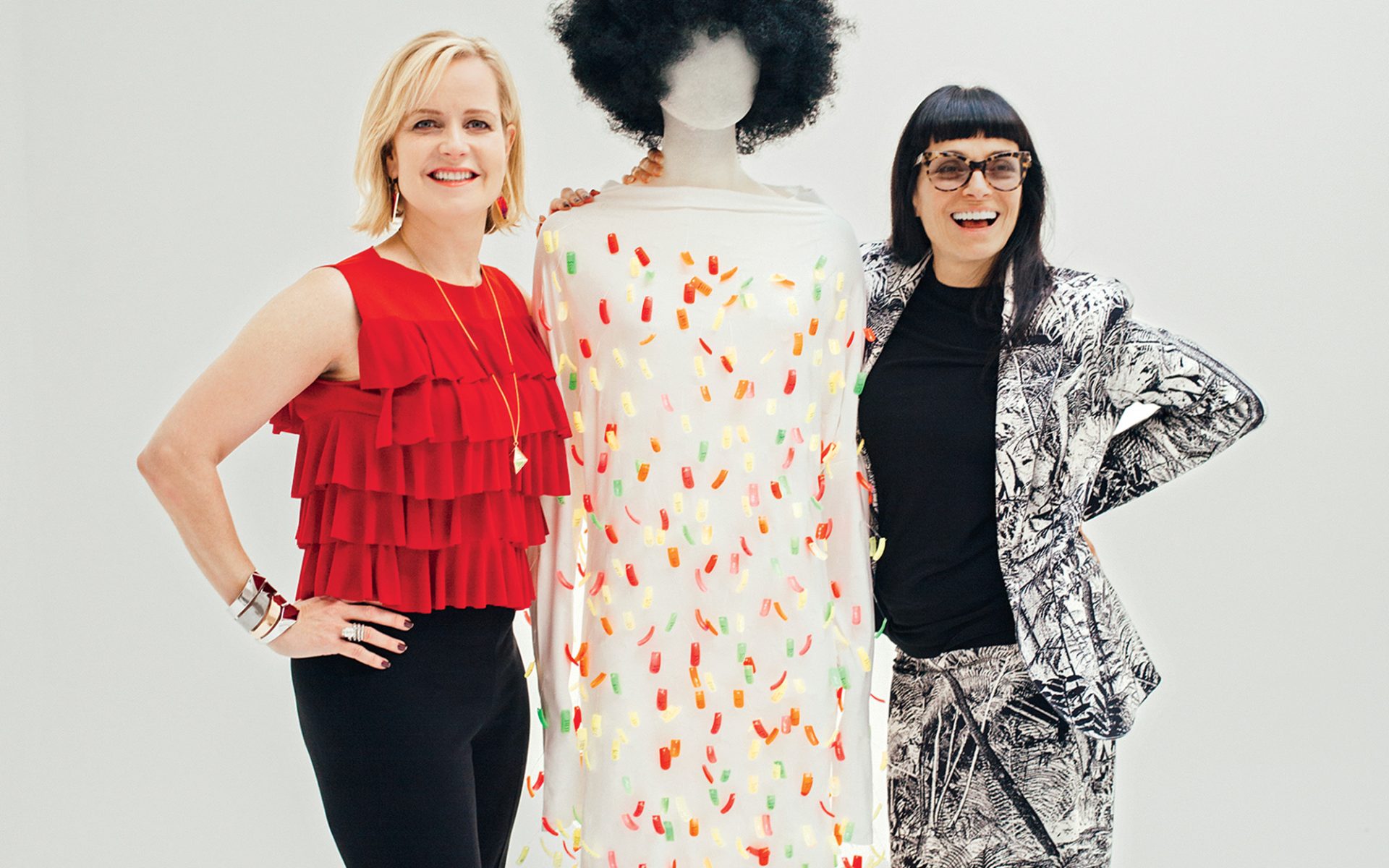 Artists Create Diamond-Inspired Works for Fashion Charity
New York jewelry designer Kara Ross launches Diamonds Unleashed, a charity that fuses fine art, philanthropy, and fashion
When jewelry designer Kara Ross called fashion legend Norma Kamali for help with Diamonds Unleashed—Ross's newest philanthropic project—the fashion icon's participation was a lock. "I know Kara, and I know her relentlessness," Kamali, sipping tea at her New York showroom, said, resigned, "She gets things done. So I just say: 'Yes.'" Chimes in Ross, laughing: "Norma's a find." The two are collaborating on an art-and-fashion charity initiative to be held at the Mandarin Oriental hotel in Miami, Florida, in late November 2016. It will showcase artworks by emerging artists like Bradley Theodore (famed for his Manhattan mural of Anna Wintour and Karl Lagerfeld on Kenmare Street), all created on Kamali's iconic 1973 All in One dress.
The event is just one of the philanthropic affairs Ross, wife of real-estate developer Stephen Ross, is piloting that week in the Florida city. Concurrently, Ross will host a jewelry and art booth at Art Miami, the mega contemporary art fair, from November 29 to December 4 2016. Thirteen artists working in various media, and 11 jewelers, including Ross, Ben-Amun, Angela Cummings, Lorraine Schwartz, and Stephen Webster, have created diamond-inspired works that will be auctioned off through Charitybuzz, along with the wearable pieces at the Mandarin Oriental. Auction estimates range from $2,500 to $50,000. "All net jewelry proceeds, after payment for artists' materials, will go to charities worldwide, such as She's the First, Girl Up, and Girls Who Code—organizations that have an emphasis on funding girls' education and self-determination," said Ross. "The funds will really make a profound difference in their lives," she adds.
Ross discovered one charity particularly close to her heart, for example, on a tour of Cape Town, South Africa, where she learned that a retrenchment of the local textile business has left skilled craftswomen without jobs. She joined donors providing micro-financing to a community of women in the townships of Bonteheuwel and Hout Bay. These artisans now craft colorful and durable children's clothing out of shweshwe, a local fabric. In a line created specially with Ross, a tiny stuffed animal, or "pocket mouse," is included for the child in each garment. At their recent planning meeting, it was Kamali who fell for the tiny creature. "This is adorable!" she said. 
Next Post