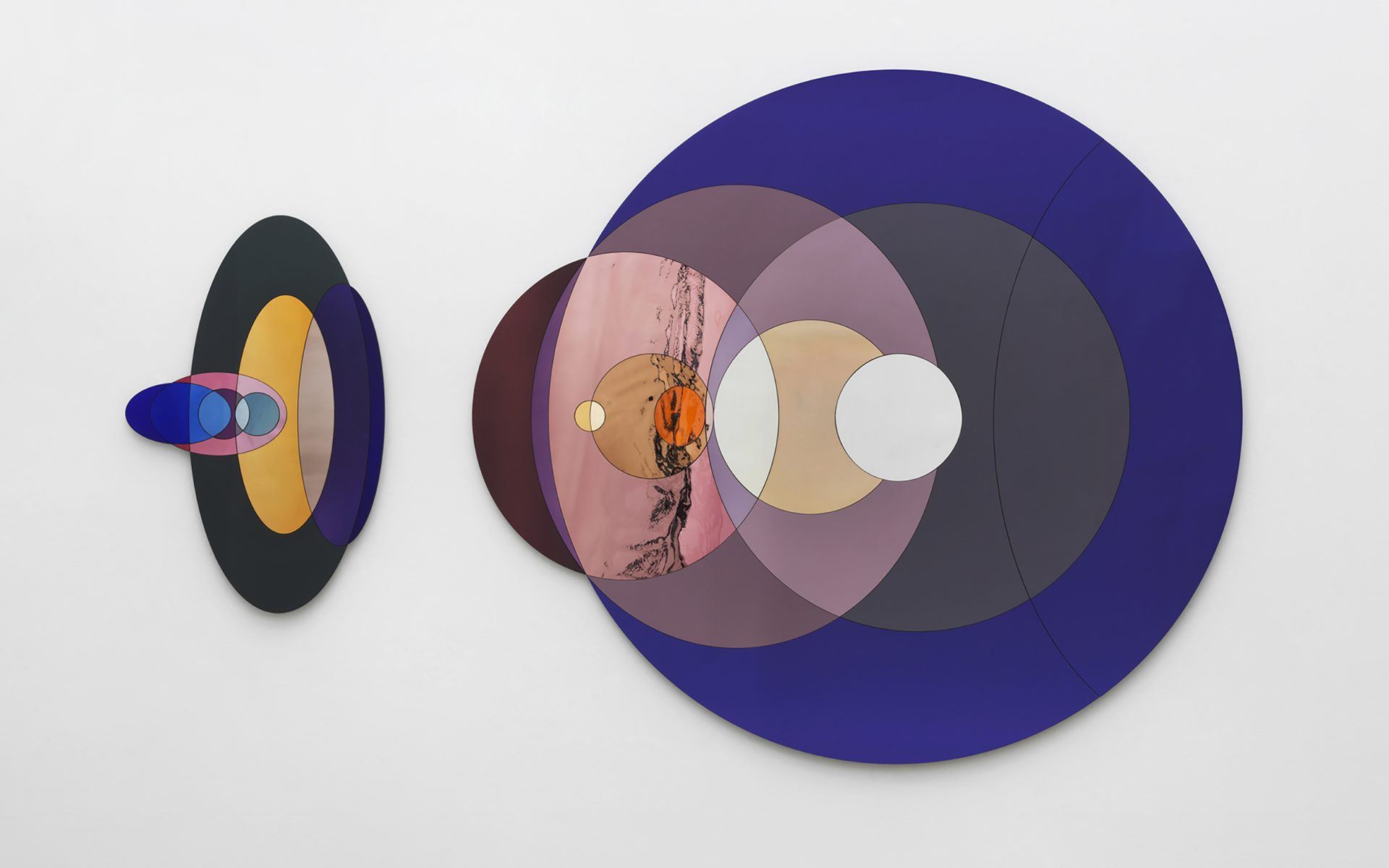 How Frieze New York's Online-Only Edition Signals the Future of Fairs
As the art world rapidly embraces digital, Frieze boasts augmented reality technology, transparent prices, and a dynamic range of programming
During the first week of May, New York art aficionados typically make the trek across the Harlem River to Randall's Island to mix and mingle under the soaring white tents of Frieze New York. But like almost all art events planned for spring, New York's highly anticipated art fair was forced to cancel due to the pandemic. Only instead of going dark, it quickly refocused to shift everything online, and this year, from May 8 to 15, collectors will be able to peruse some 200 international galleries with just a few clicks from the comfort of their homes.
"It's been almost as intense as setting up the traditional fair," Loring Randolph, director of Frieze New York, tells Galerie on the eve of the VIP opening. A digital component for Frieze had already been in the pipeline for the past year, sparked by the trend of blue-chip galleries like David Zwirner and Gagosian of hosting their own virtual platforms. The idea was to support the galleries' physical booths—a tool to share additional works or information with collectors, for example.
It was, however, a Herculean effort to reimagine the entire fair experience online in just over a month. "With the urgency of the current situation and the devastation of COVID-19, we had to move quickly," Randolph says. "We had to think, How do we re-create our VIP experiences, special platforms, events, and programming? It's been really exciting and a fun challenge."
Not only will the participating galleries be showcasing up to 30 works each in a dedicated "viewing room" format, Frieze's signature sections—Frame and Focus, which showcase emerging and young exhibitors, and Spotlight, which this year looks at overlooked figures from the 20th century—will get the digital treatment too.
Design lovers will be impressed by the addition of Collective Design; the fair, first launched in 2013 by Steven Learner, is partnering with Frieze for the first time. Here, work by some 80 artists and designers, showcasing items ranging from a 16th-century illuminated manuscript to Memphis works of the '80s, are presented across three separate viewing rooms. "It was a big transition to go from the physical to the digital as we had spent so much time creating interesting juxtapositions and pairings in the physical sense," says Learner during the fair's press preview—held via a Zoom webinar on Tuesday, May 5.
Following recent online-only editions of Art Basel in Hong Kong in March (the first major fair to test the new model) and the Dallas Art Fair in April, Frieze New York sets itself apart with a few new bells and whistles. Firstly, it is introducing augmented reality technology through a special app guests can download. It offers the ability to virtually view two- and three-dimensional artworks to scale on your own walls. Users can even take screenshots to share with friends or clients. A refined search capability was also important for the team, and visitors can browse by medium, genre, artist biography, and price range.
Special care has also gone into the look and feel of the viewing rooms with options to view the work against concrete or wood floors and light or dark walls, with a designer chair providing scale. "We wanted to build a series of really beautiful rooms," says Randolph. "Galleries have done this for years, but it really elevates the artworks."
With galleries closed and forced to embrace digital these past few weeks, they too have had to rethink their strategy. "As our temporary new way of life sinks in, we have been trying to understand how we can give online fairs the same gravitas, seriousness, and, frankly, the fun of physical fairs," says Samanthe Rubell, senior director at Pace New York, which is showing a selection of artists from its roster who have pushed the boundaries of their chosen media to make work for the current moment. Featured artists include Nigel Cooke, Mary Corse, Song Dong, and Loie Hollowell.
"Our goal is not to replace the in-person experience but instead to allow more in-depth engagement with our artists and their work in the digital realm," Rubell continues. "I think there is the potential for a collector to really focus and make well-informed and thoughtful decisions during this edition of Frieze. While all of the noise is fun and endlessly engaging at a traditional fair, it can be distracting too!"
Without the shipping and logistical constraints of a traditional fair, and eschewing the physical confines of the booth box, galleries are in many ways able to be more flexible and imaginative in their presentation—as well as reach a more global audience. The renowned gallery Axel Vervoordt, for example, has physically installed its solo exhibition of works by Korean artist Chung Chang-Sup in the historic home of gallery director Boris Vervoordt in Belgium. Images of the minimalist installation will then be uploaded to the platform for viewers to see from wherever they are logging in.
London's White Cube gallery, meanwhile, is showcasing a beautiful selection of works on paper by the likes of boldfaced names Richard Serra, Jannis Kounellis, Danh Vo, and Antony Gormley. "While I believe it is still early stages to be able to make well-informed judgments on the new platform, one of the main disadvantages is that we can't experience the artworks in person and have a face-to-face conversation in the gallery," says global sales director Daniela Gareh. "Although a wonderful benefit is that we lower the negative impact on our environment." 
Luhring Augustine, a New York gallery that hasn't participated in Frieze New York since 2014, is returning this year with a group show of new, figurative works by artists Christina Forrer, Tom Friedman, Sanya Kantarovsky, and Emo Verkerk. "Connecting with each other in the presence of the physical work is vital to our business," director Julia Speed tells Galerie. "That said, we hope the inherent ease of access that the online platforms provide will allow us to connect with new audiences—perhaps even more so than a physical fair might."
Every work will feature an "inquire" button, but Speed also encourages direct communication. "Don't hesitate to reach out and engage with the dealers and ask questions," she says. "And I would recommend inquiring whether the gallery has an image of the work installed, as this might help you get a better sense of the experience of the work, or ask for further materials such as videos or articles on the artists. We are all home on our laptops and are happy to talk about the artists."
Perhaps the biggest drawing card for collectors will be the incredible market transparency. Most featured works come with a specific price or price range—a radical move in an industry usually reluctant to make prices readily available. "It's so interesting to see how many galleries have added prices to the works, even at the highest levels," comments Victoria Siddall, global director of Frieze, during the press preview. A "buy-now" button with e-commerce functionality is not off the table either. "Everything is possible for future development. Things will continue to develop as we get feedback."
"It's amazing to be able to spend time reading and learning about other artists you might not have encountered when you're rushing through to try and see 100 galleries in a day," says Randolph of the advantages of the online format. "From well-known names and things that are over a million dollars to some really exciting new discoveries, there is a lot to see! Over the week, why not spend an evening with a cocktail and peruse the sections you might want to take a deeper dive into?"
An online model may never fully replace the unique presence, energy, and multisensory environment one gets from being at a fair, but perhaps in the future galleries can continue to use technology in more dynamic ways to augment the experience. "It's extraordinary to see how much engagement there is during this time," Siddall says. "And I think maybe people didn't realize how much they needed the arts until they were taken away."
Frieze New York is on view for free May 8–15 with a VIP preview 6–7. Register for access here. 
Next Post