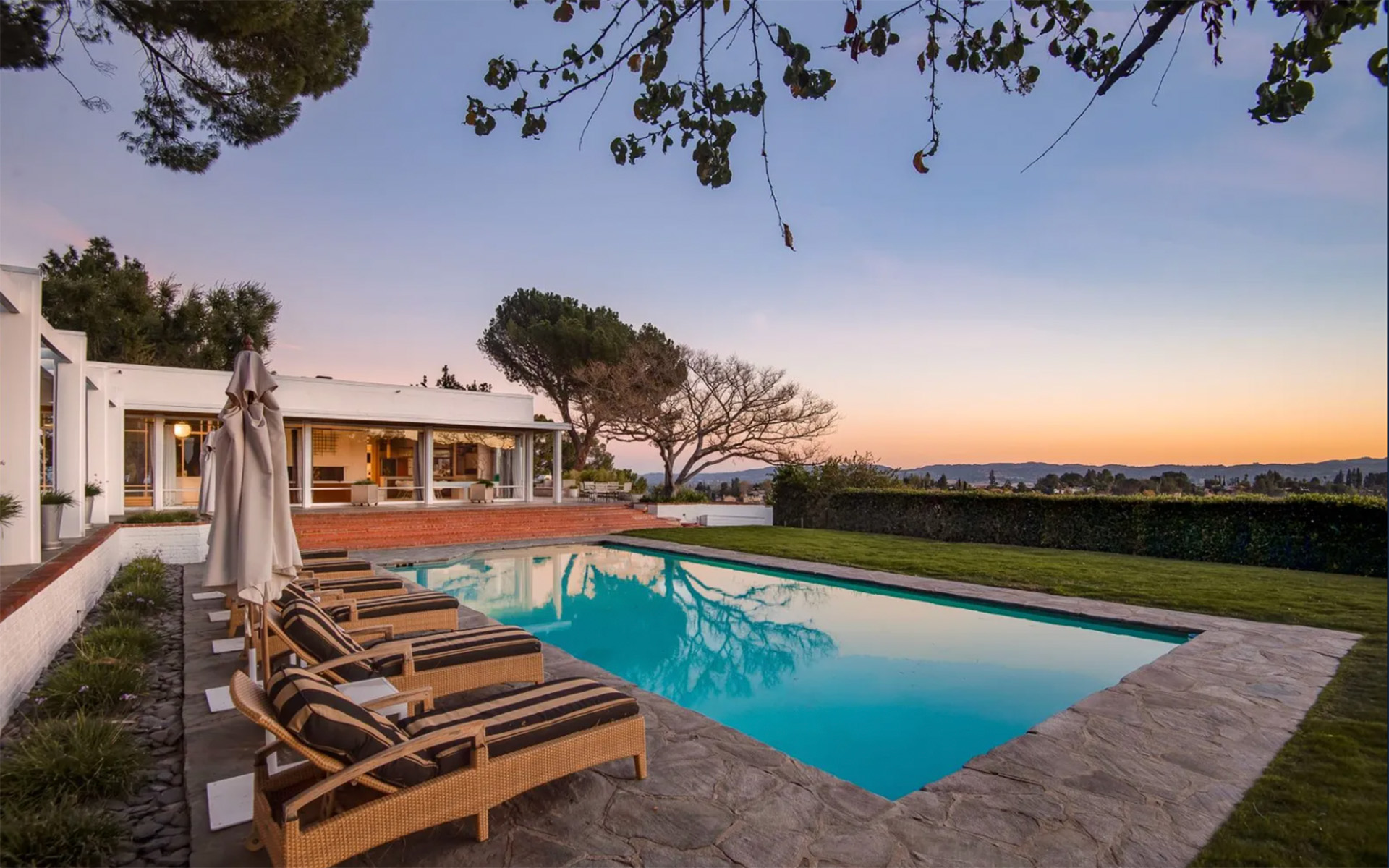 Frank Sinatra's Former Southern California Manse Hits the Market for $12.8 Million
Dubbed Byrdview, the modernist residence is only one of four homes designed by legendary architect William Pereira
The former California compound of Ole "Blue Eyes" himself, Frank Sinatra, is officially up for grabs. This one-of-a-kind home not only boasts impressive amenities, striking views, and lavish lodgings, but its history alone makes it worthy of the $12.8 million price tag.
Tucked away among the rolling hills of Chatsworth, California, "Byrdview" is one of just four houses designed by modernist architect William Pereira, who's notable for conceptualizing famed landmarks such as the Los Angeles County Museum of Art, Fox Plaza, and the Transamerica Pyramid in San Francisco. Built in 1951, the L.A.-area estate also hosted a slew of legendary guests—among them Marilyn Monroe and Judy Garland, the latter of who renewed her wedding vows on the property—while Sinatra was the owner in the '50s and '60s.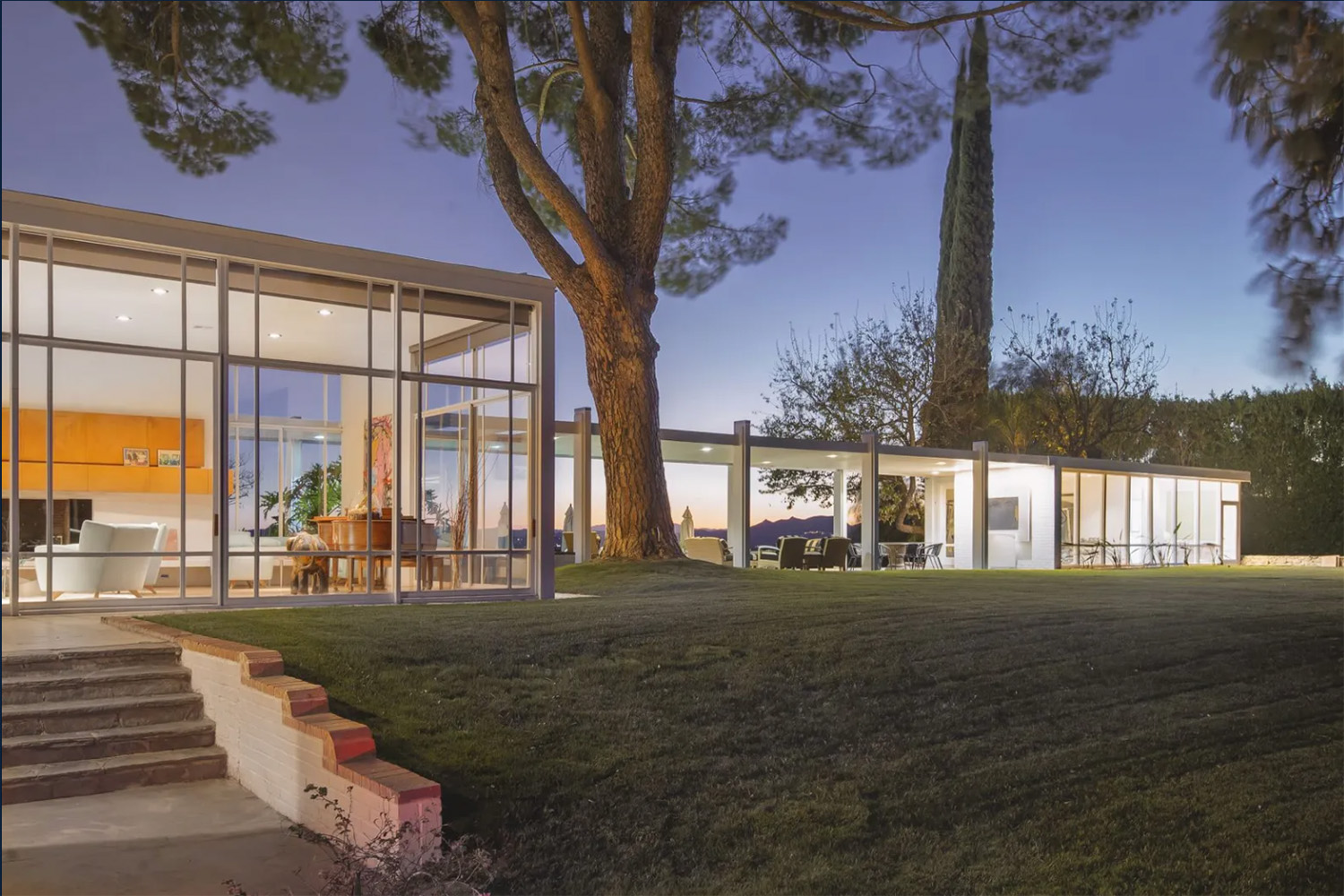 The gated property, on the market through Sotheby's International Realty and Compass's Anthony Giordano, comprises nearly eight acres, and comes with a main residence, one-bedroom guesthouse, a 2,000-square-foot pergola-shaded terrace, and 50-foot-long swimming pool. Perfect for outdoor enthusiasts, the entire complex offers sweeping views of the nearby Chatsworth Nature Preserve.
While the abode has gone through a few changes since its original construction, such as single-pane glass wrapping around the main residence, much of Pereira's original design is still honored throughout the interiors. Inside, you'll find an impressive six bedrooms, each equipped with an en-suite bath, alongside an additional full bath and two half baths. Plus, the designated piano room will make you feel like the legendary crooner himself is there.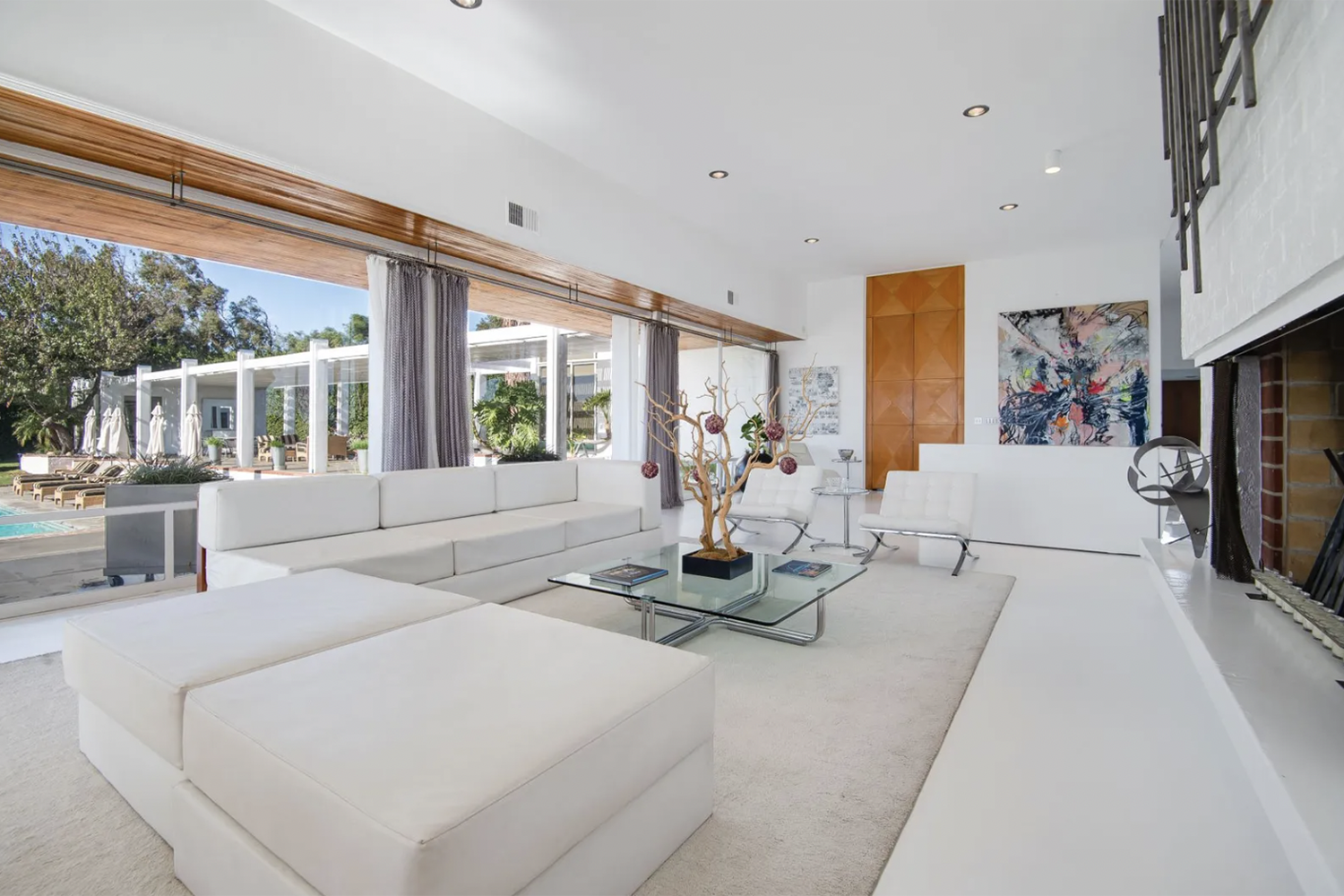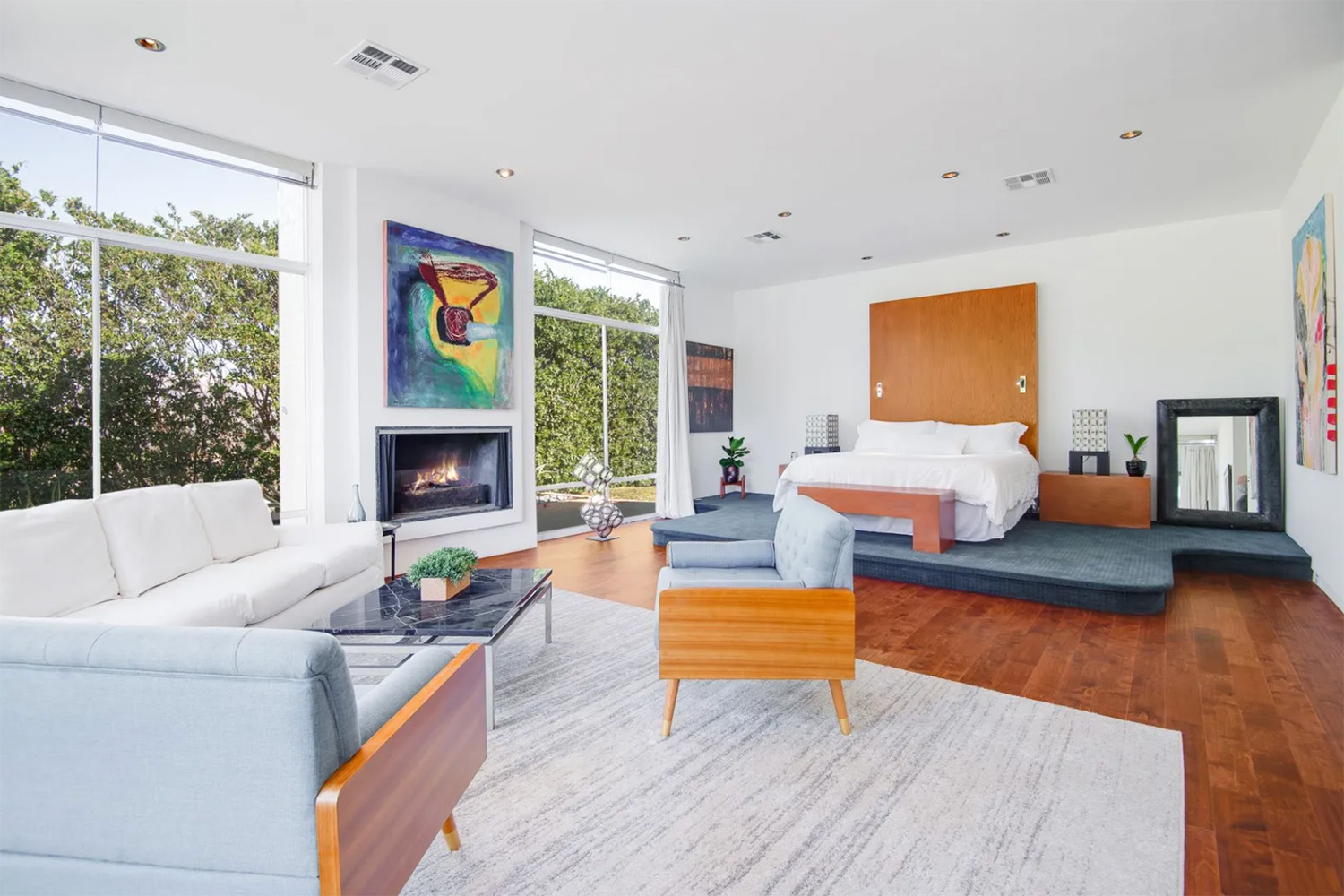 For those who love to entertain, the property can host hundreds of guests at a time, where the party can be either outside or in one of the numerous gallery-like space inside the home. In addition, with so much room to grow, the next owner can even expand the estate to leave their guests even more speechless.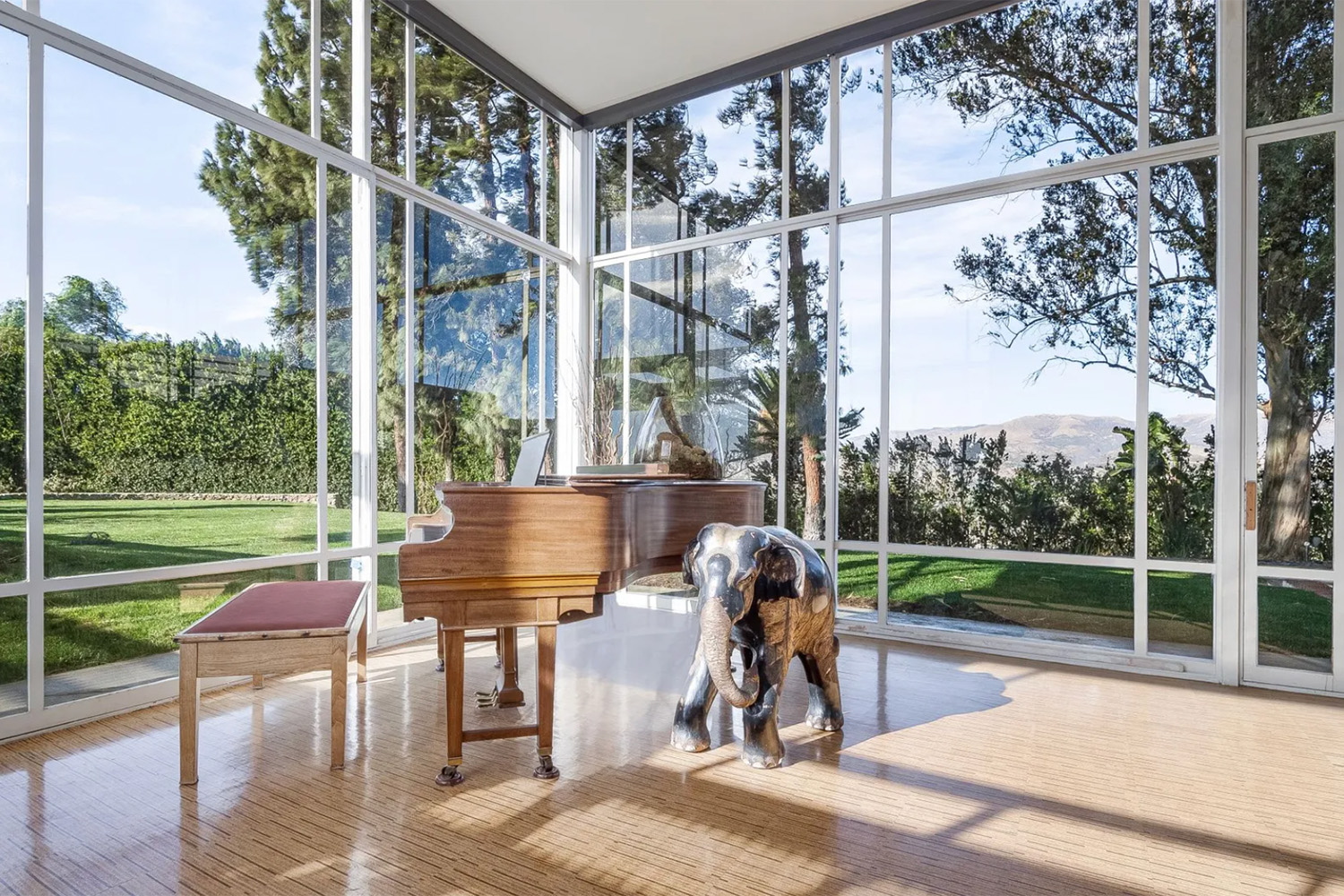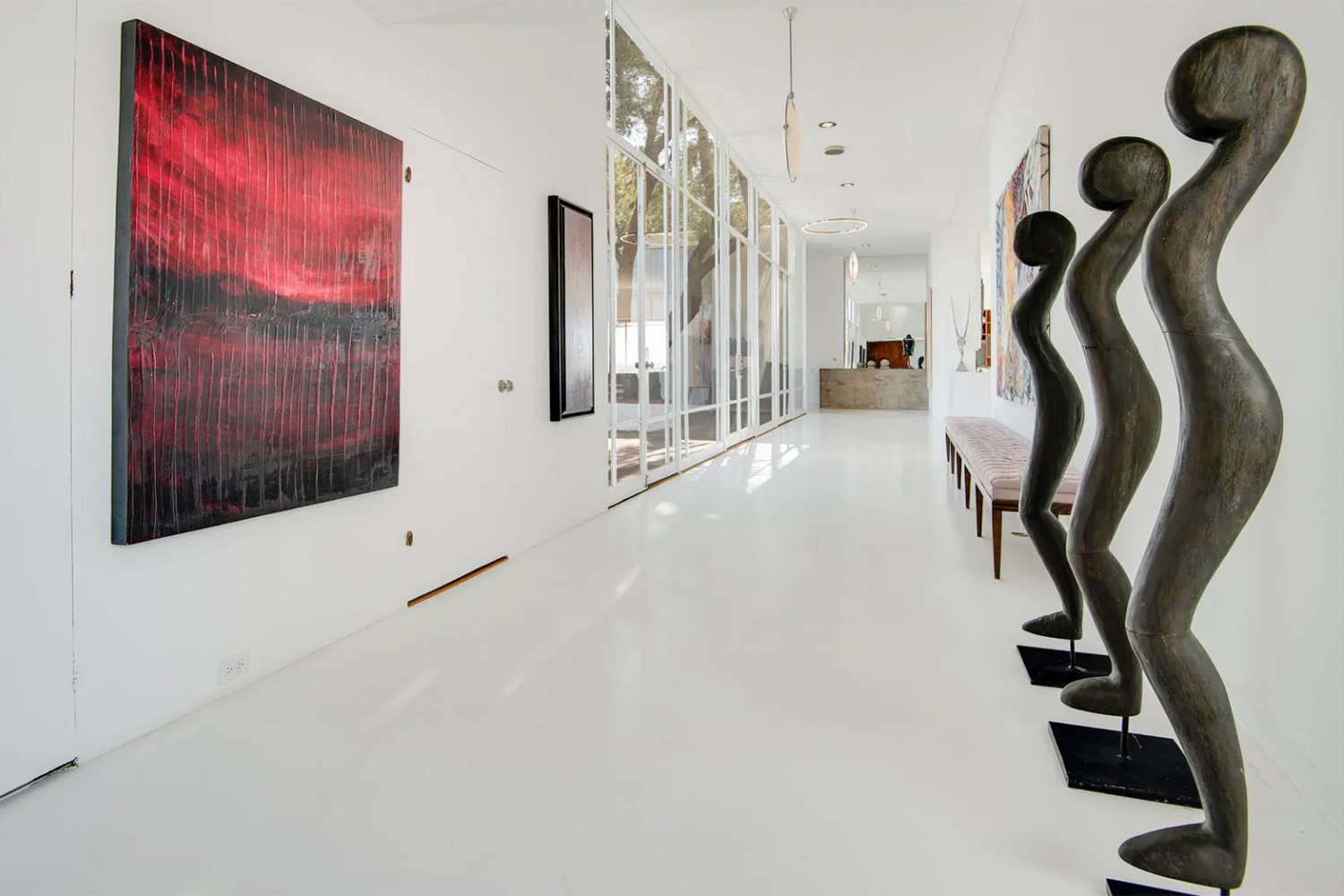 Next Post