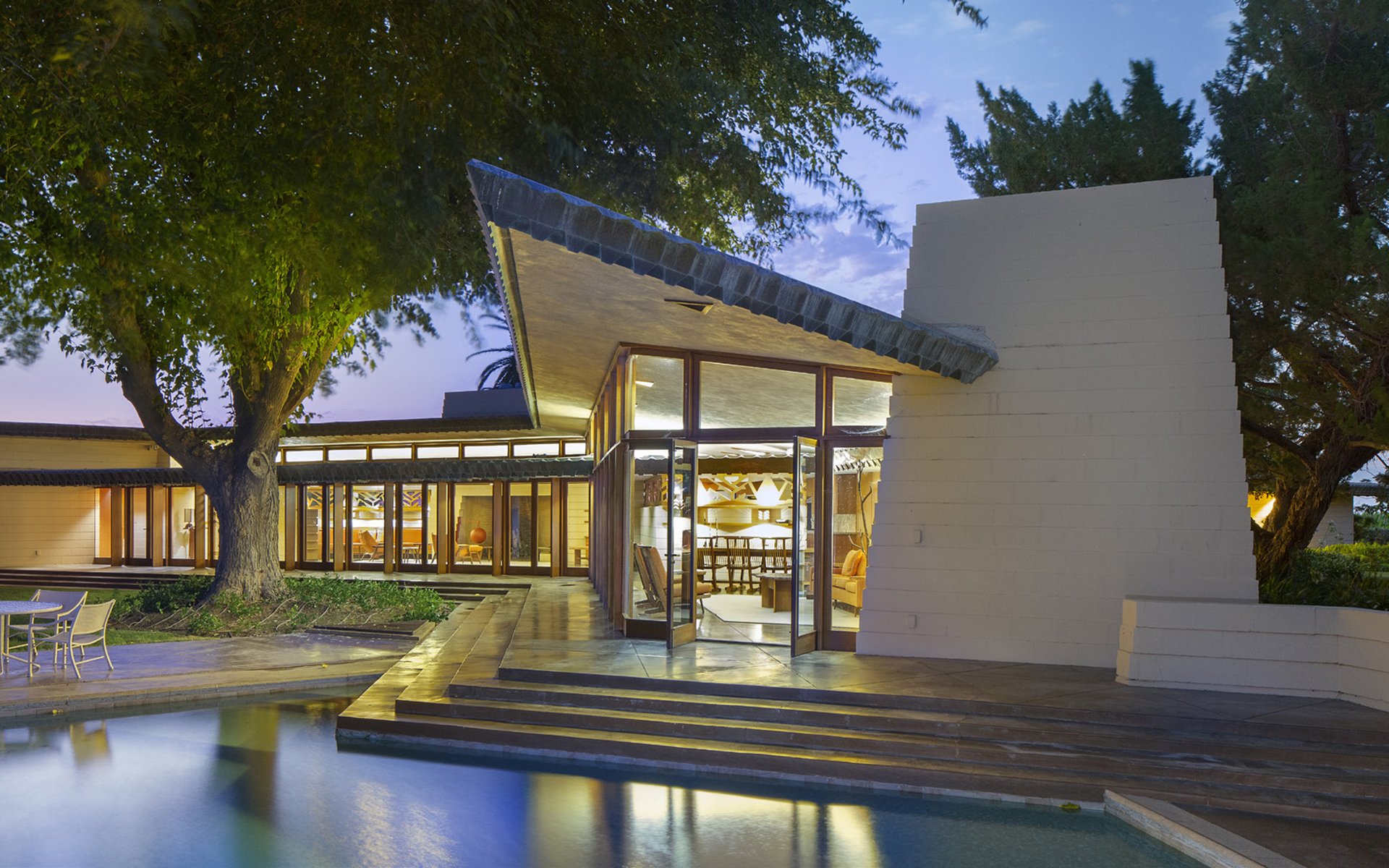 One of Frank Lloyd Wright's Final Designs Lists for $4.25 Million
Set on 76 acres, the Fawcett House was updated by architect Arthur Dyson in consultation with Wright's grandson, Eric Lloyd Wright
Frank Lloyd Wright's spectacular Fawcett House in central California has hit the market for $4.25 million. One of the last homes he designed, the seven-bedroom Usonian was completed in 1961, two years after the legendary architect's death, according to his exact blueprints. As with all Usonian designs, the 4,000-square-foot dwelling is seamlessly integrated into its verdant surroundings and features numerous built-in furnishings, cantilevered overhands, and passive solar heating and cooling elements. What sets the single-story residence apart, however, is its unlikely setting: 76 acres of fertile agricultural land in the small community known as Los Banos. The home was originally created for football player Buck Fawcett, who lived in the agrarian property for nearly five decades.
In 2012 the current owners spearheaded a comprehensive update overseen by former Taliesin West dean, architect Arthur Dyson, in consultation with Wright's grandson, Eric Lloyd Wright. The award-winning restoration accomplished a multitude of tasks, among them structural stabilization, demolition of previous additions, and modernizing plumbing and electrical systems. Thankfully, all of Wright's architectural flourishes have been restored and preserved, including all of the original walls, floors, doors, clerestory windows, hardware, Wright–designed custom furniture, and cavelike fireplaces.
In addition to the farmland, the estate comes with a pool, semi-attached small museum, a detached workshop, and a central courtyard with a Koi pond and Japanese garden.
The Fawcett House is listed with Crosby Doe Associates. See more photos below.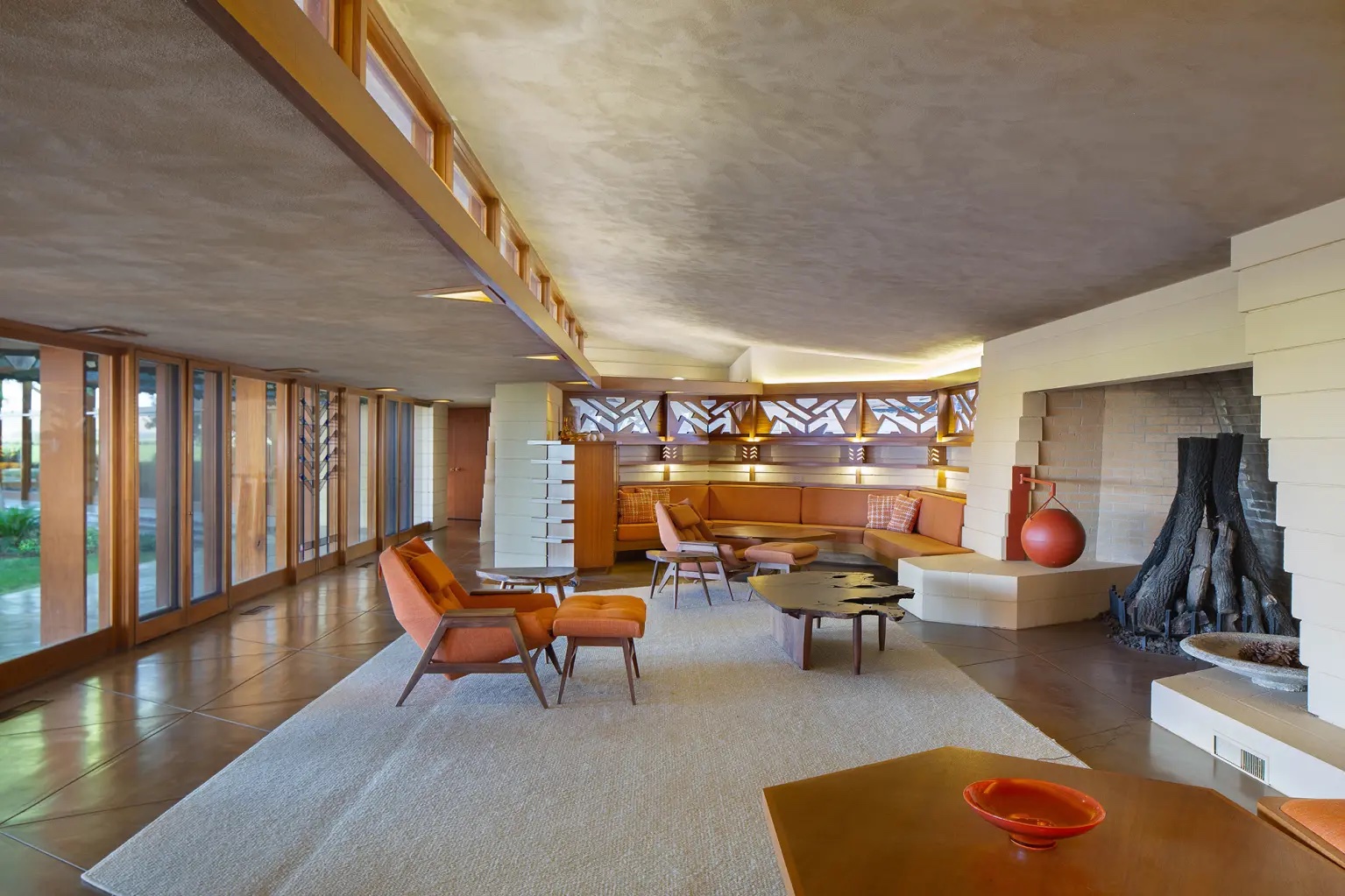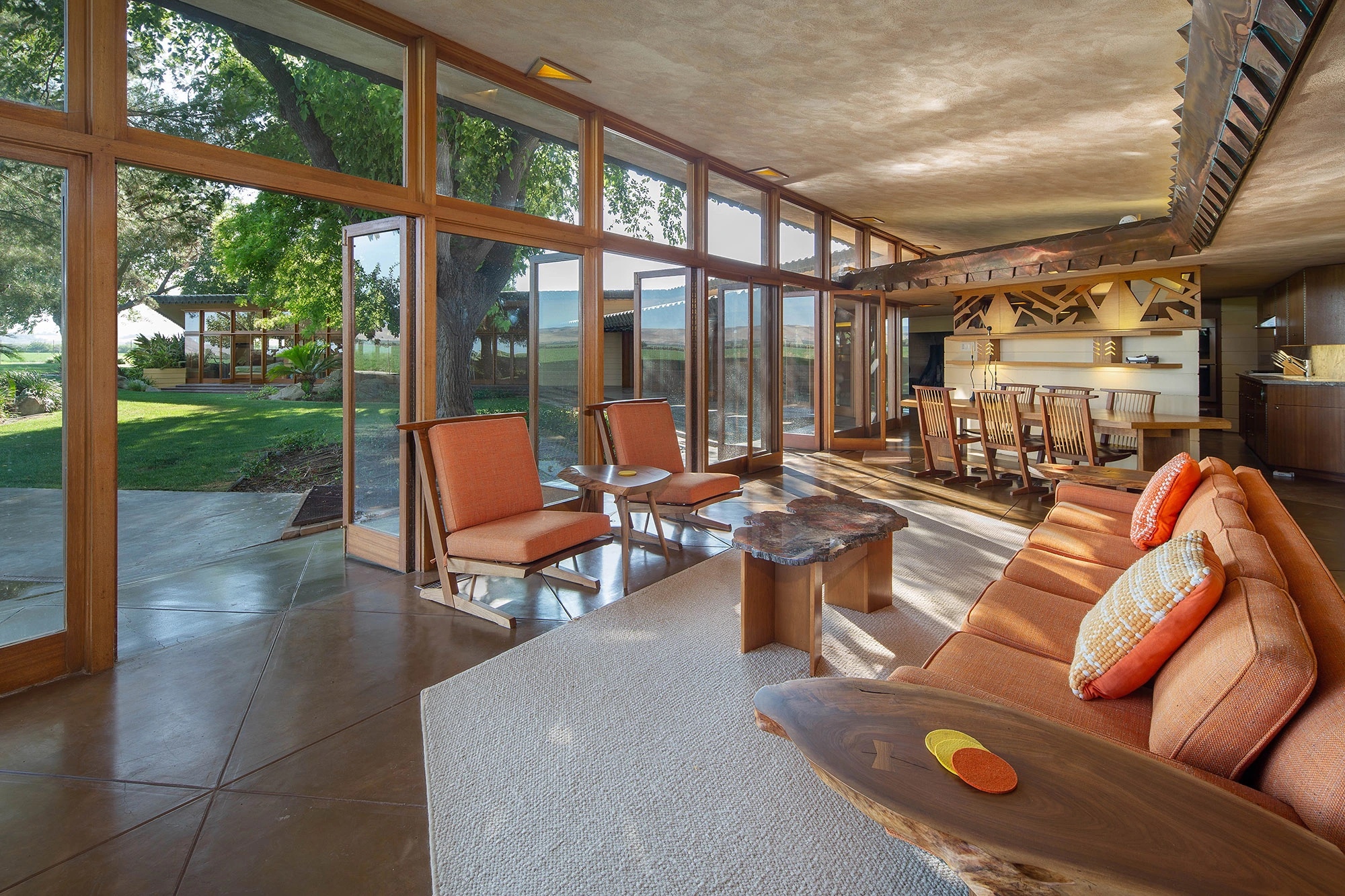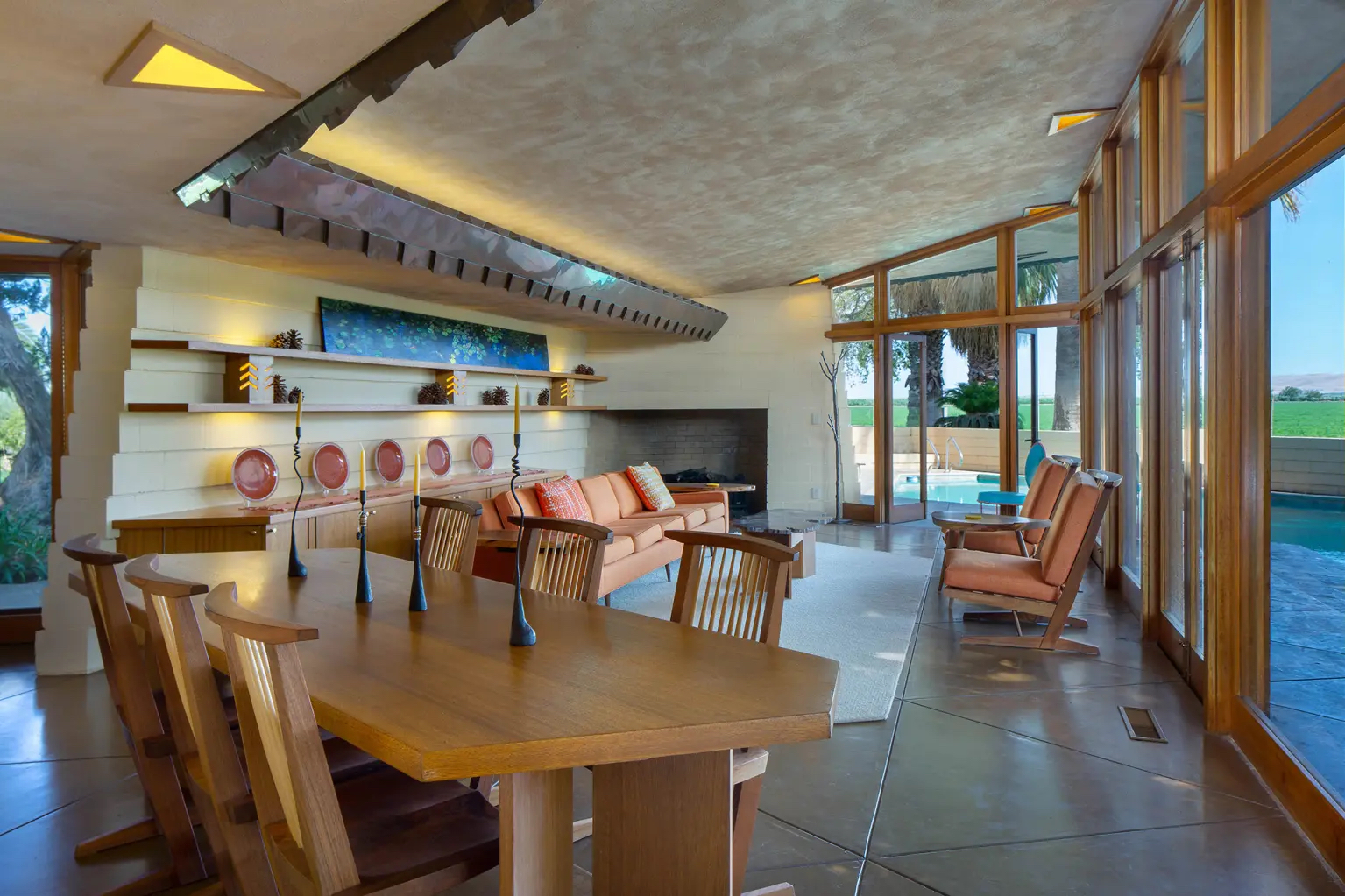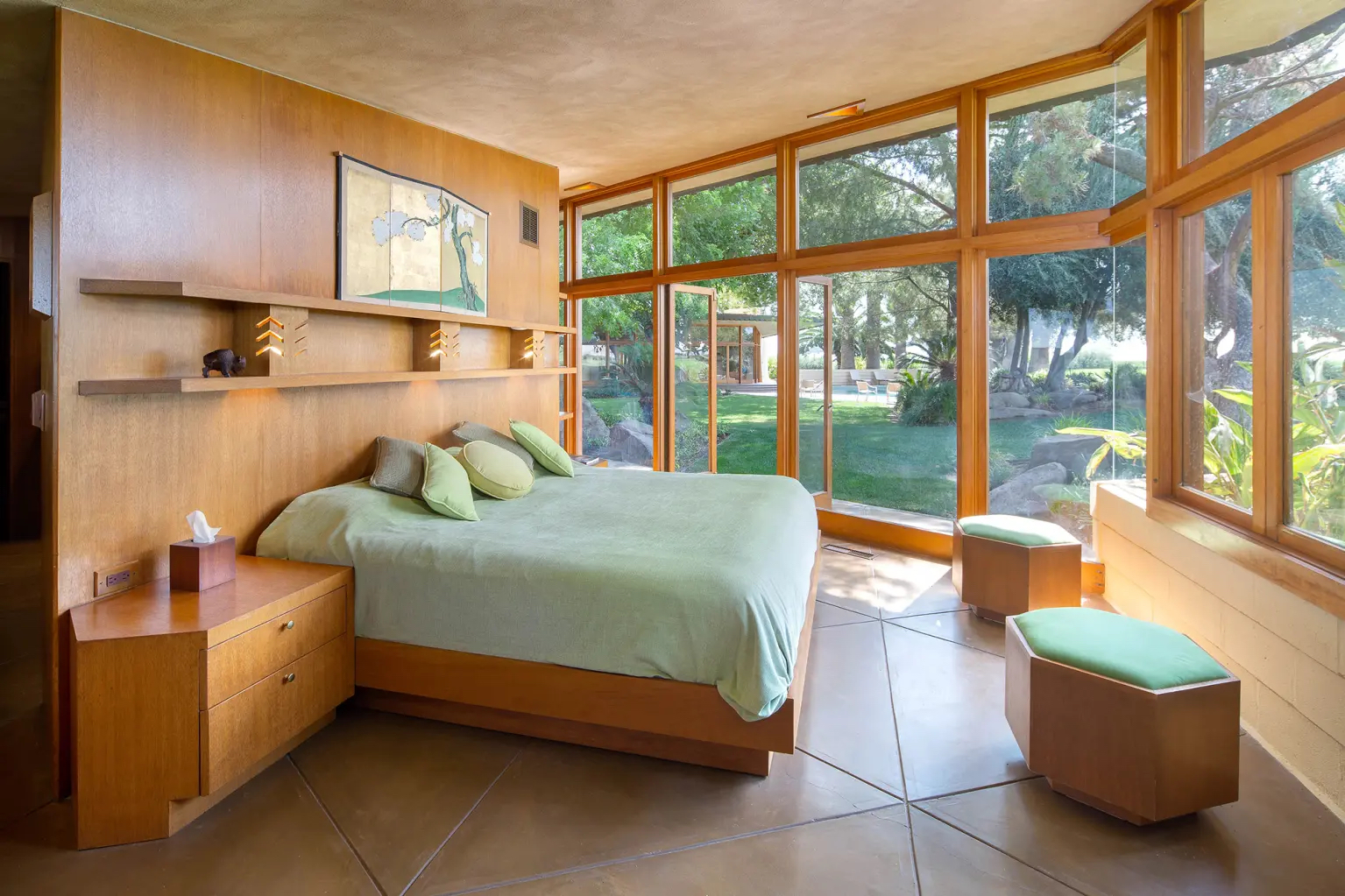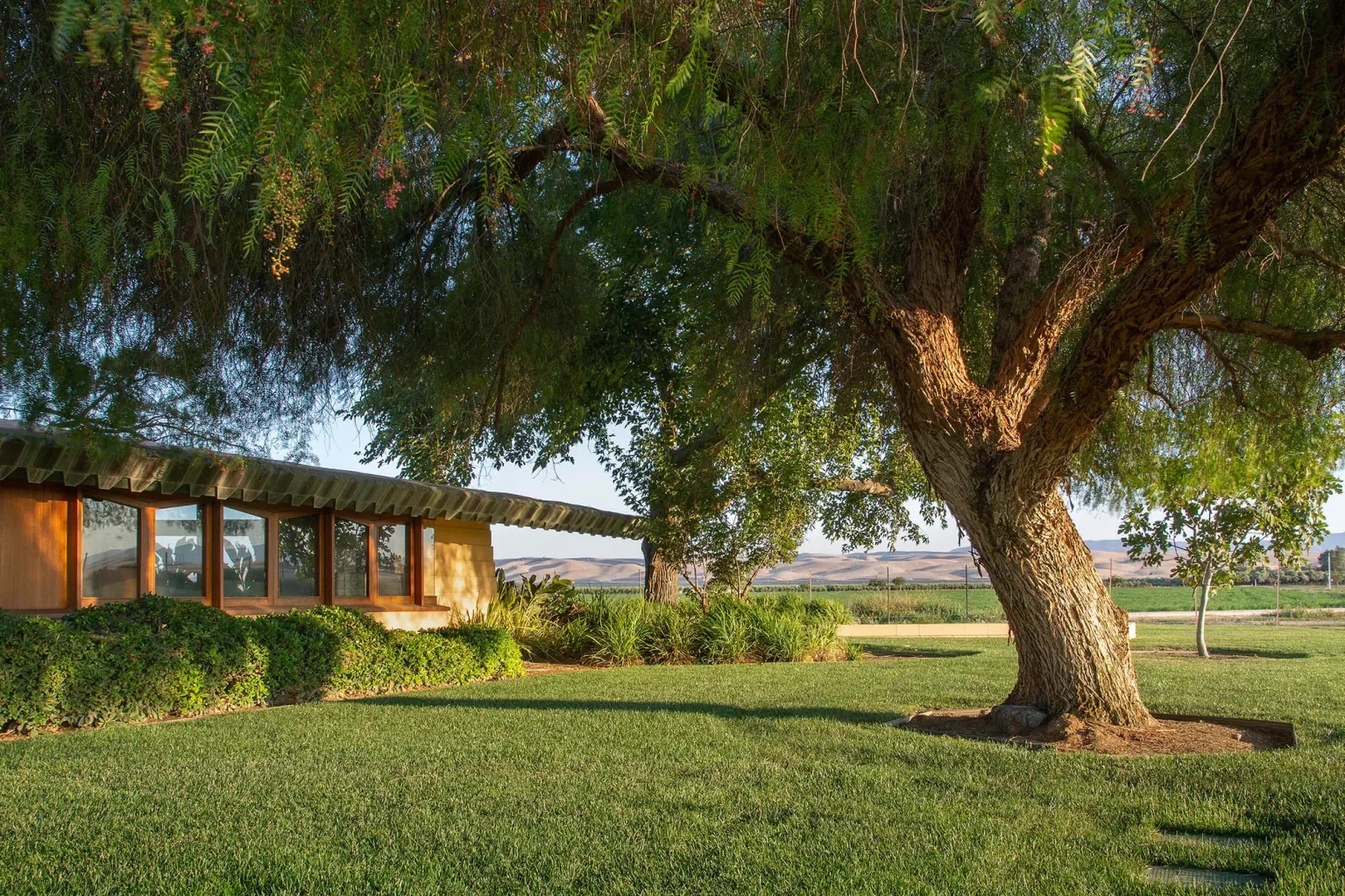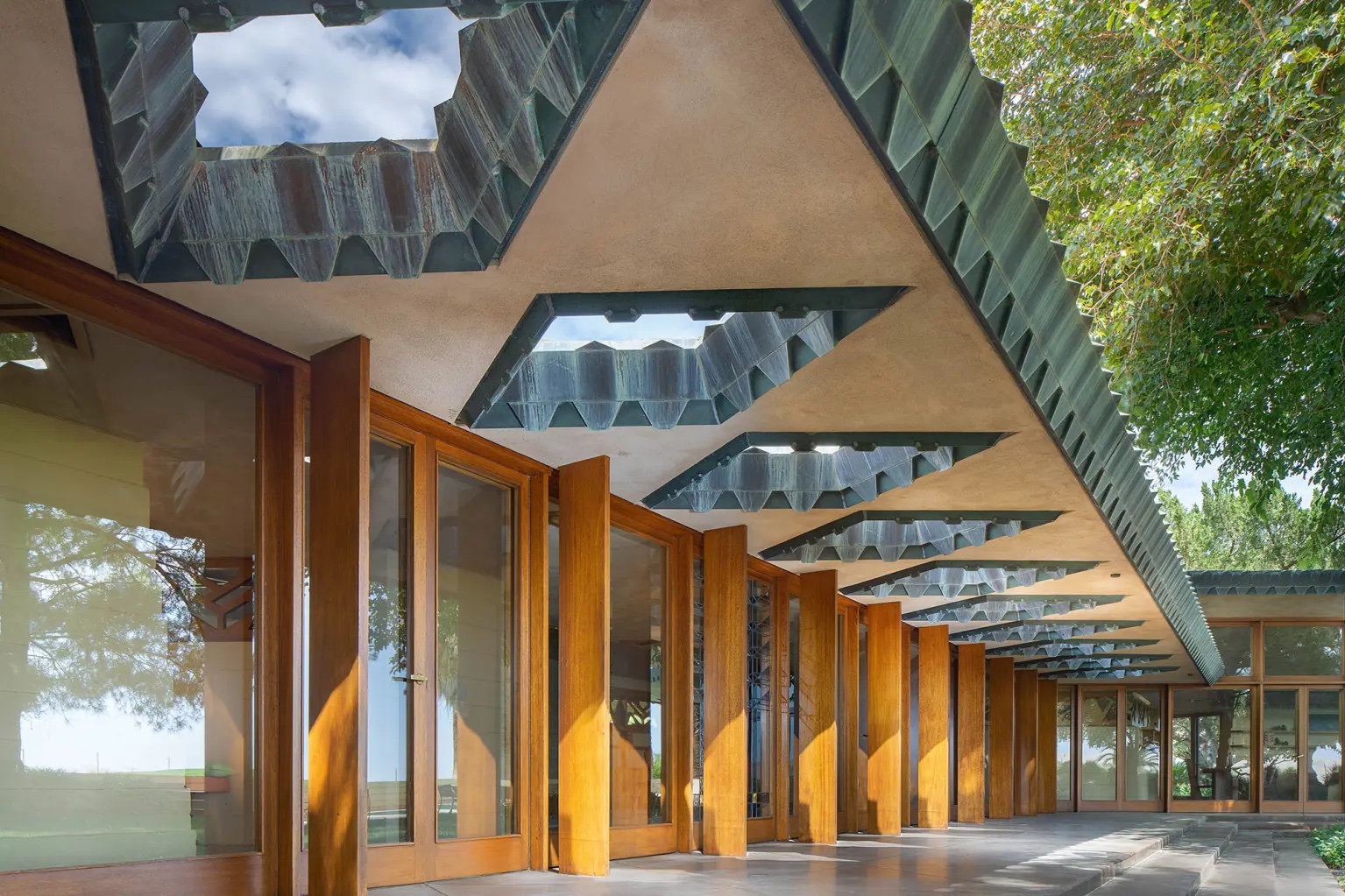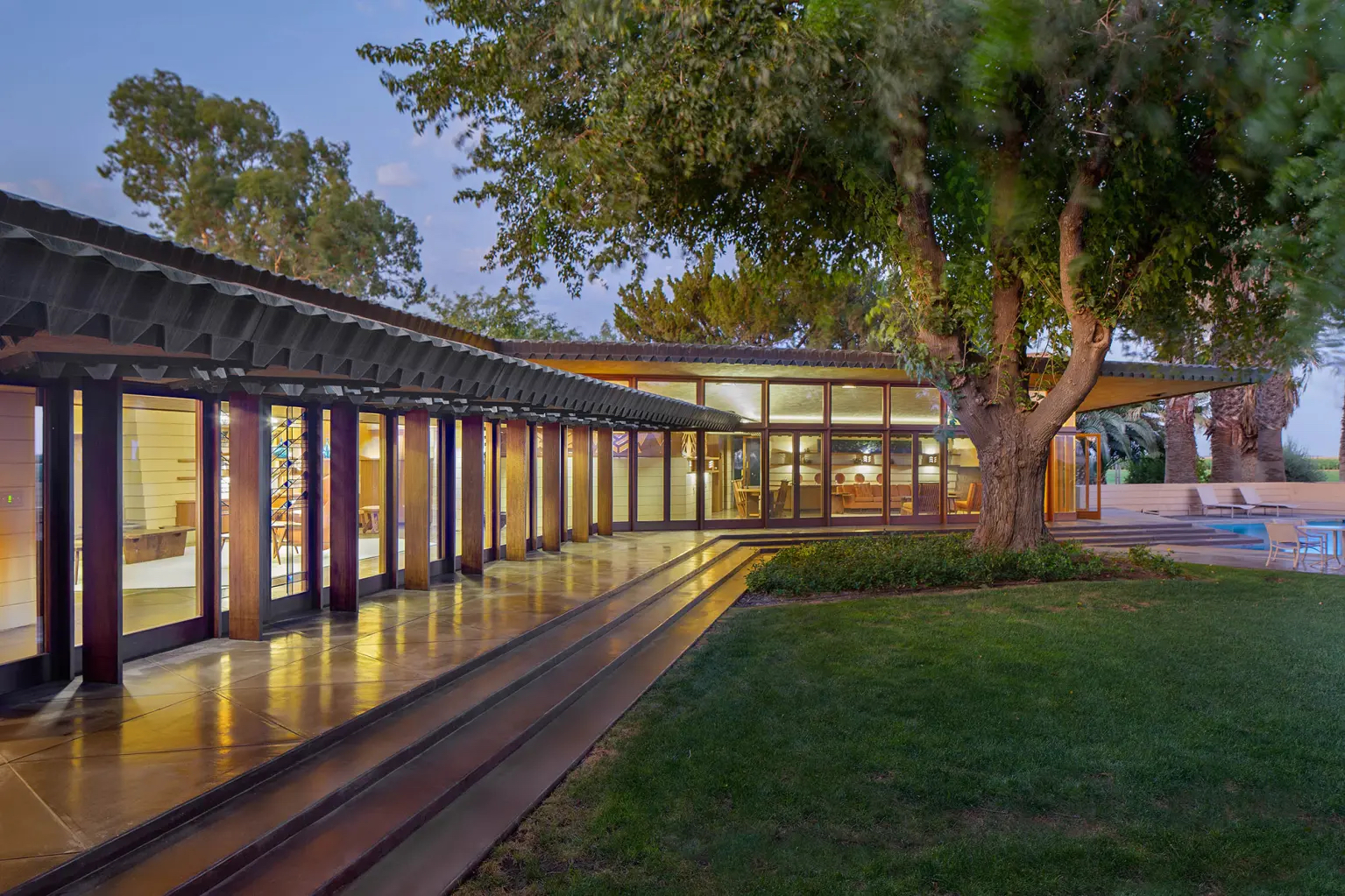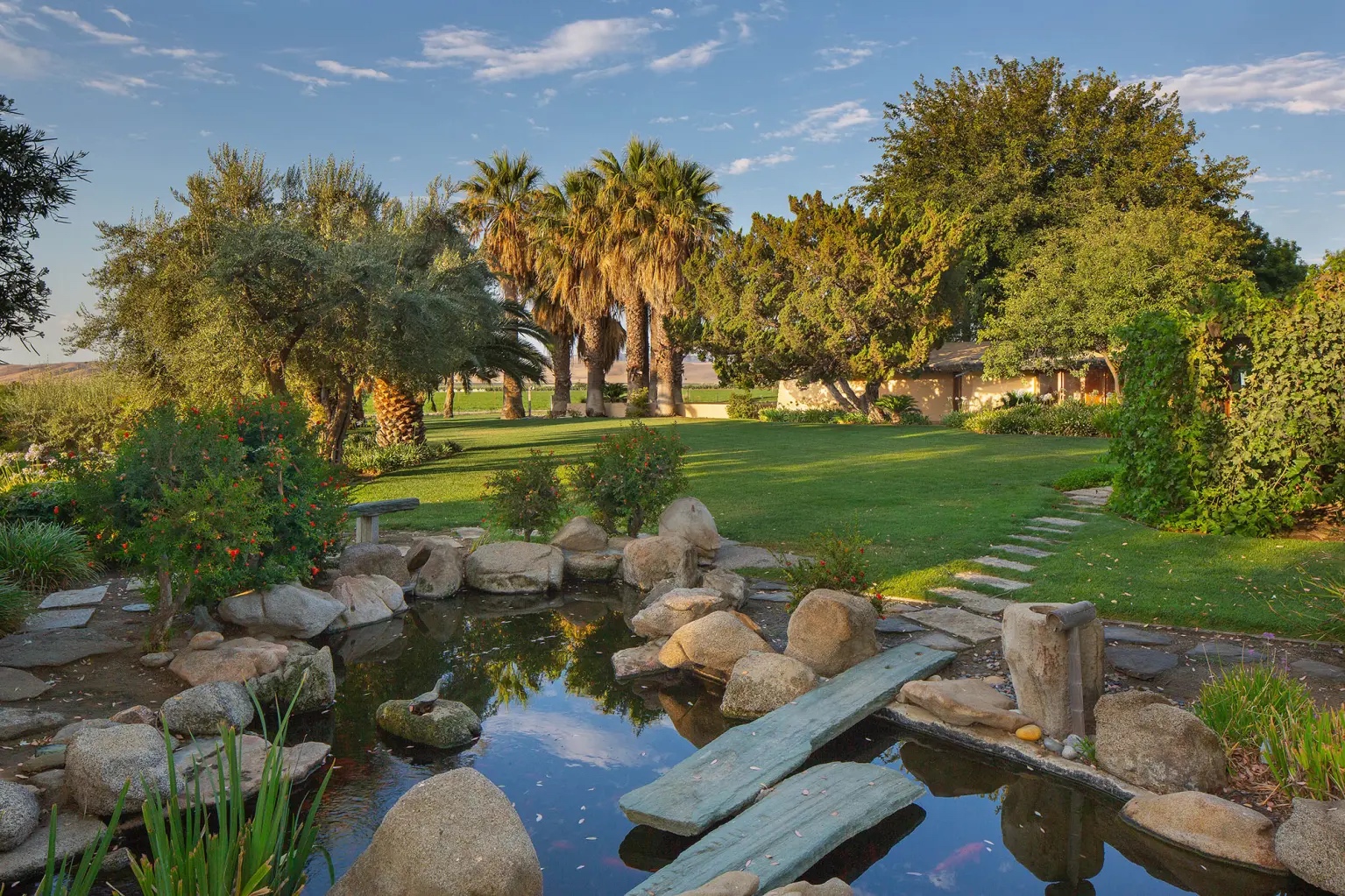 Next Post