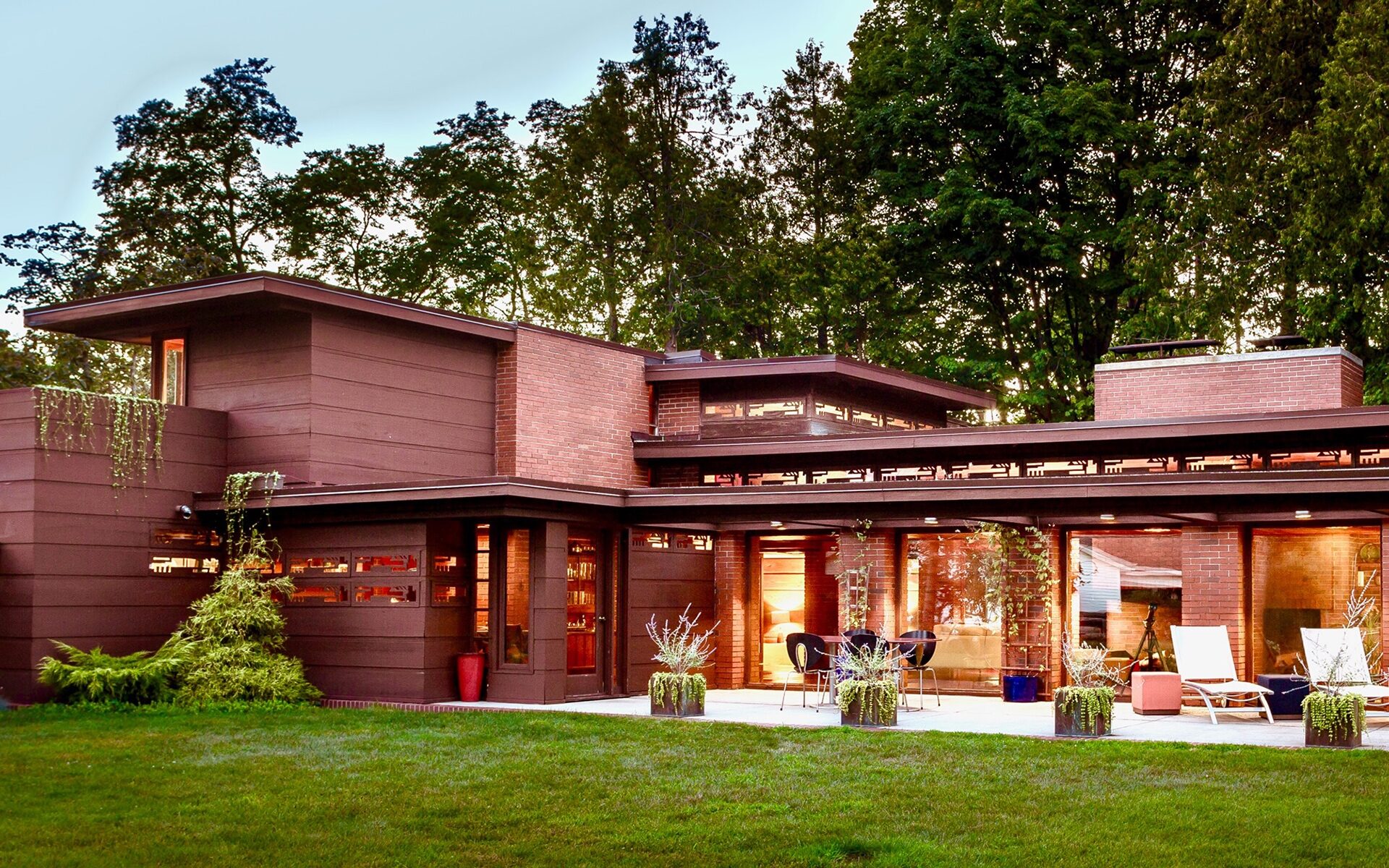 A Beautifully Preserved Frank Lloyd Wright Masterpiece in Wisconsin Lists on Airbnb
Dating to 1940, the historic residence is a rare instance of a two-story 'Usonian' house
A beautifully preserved Wisconsin residence crafted by Frank Lloyd Wright has been listed on Airbnb for $546 per night and comes with enough room to sleep six. Referred to as both Still Bend and the Bernard Schwartz House, the historic dwelling is the realized version of the legendary American architect's Life magazine "dream house," which he designed in 1938 for a family with a moderate income. Originally destined to be constructed in Minneapolis, the house ended up being being adapted by Wright to fill an empty parcel in the town of Two Rivers, located right on Lake Michigan. The architect modified the magazine iteration by using different materials: Stucco and stone were replaced with red tidewater cypress board and batten and red brick.
Nonetheless, the four-bedroom abode—which is listed on the National Register of Historic Places—retains all of the architectural elements associated with Wright's signature Usonian style. For instance, built-in wooden furnishings designed by Wright are present throughout the interiors, as are clerestory windows, exposed brick walls, and dramatic roof overhangs. Notably, Still Bend is a rare instance of a two-story Usonian home; the economical designs typically rise only one floor.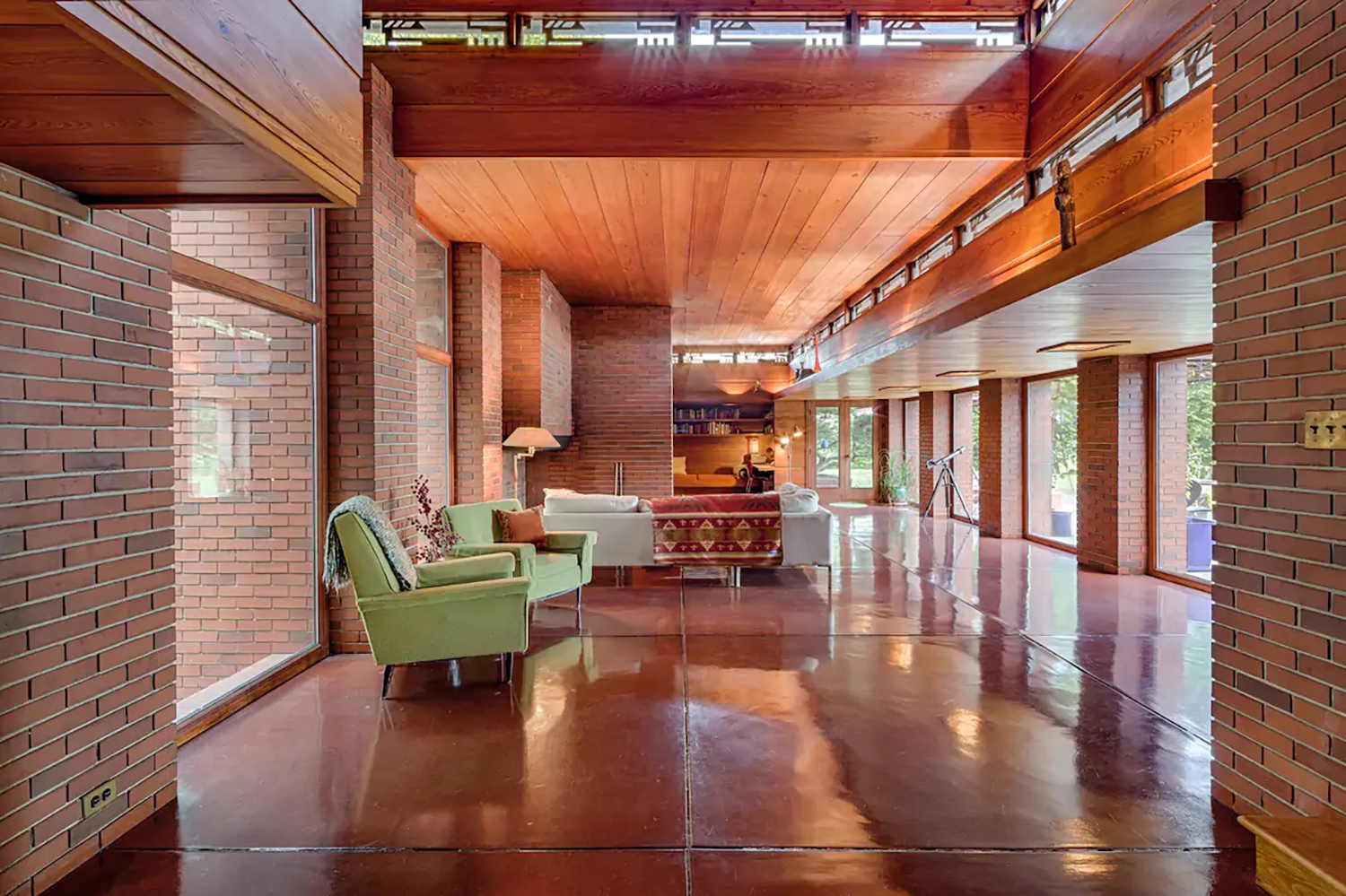 When describing his idea for the dream house to Life, Wright said: "American (I prefer to say Usonian) family life is unlike any other in the world, and I think this plan recognizes it for pretty much what it is—a little private club—with special privacies, ultra conveniences and style all the while."
Today, Still Bend is owned by brothers Gary and Michael Ditmer, who spearheaded the restoration and also run public tours of the home, which was recently spotlighted on the Netflix series "The World's Most Amazing Vacation Rentals" and has also been featured on the Travel Channel and numerous design publications throughout its history.
Next Post