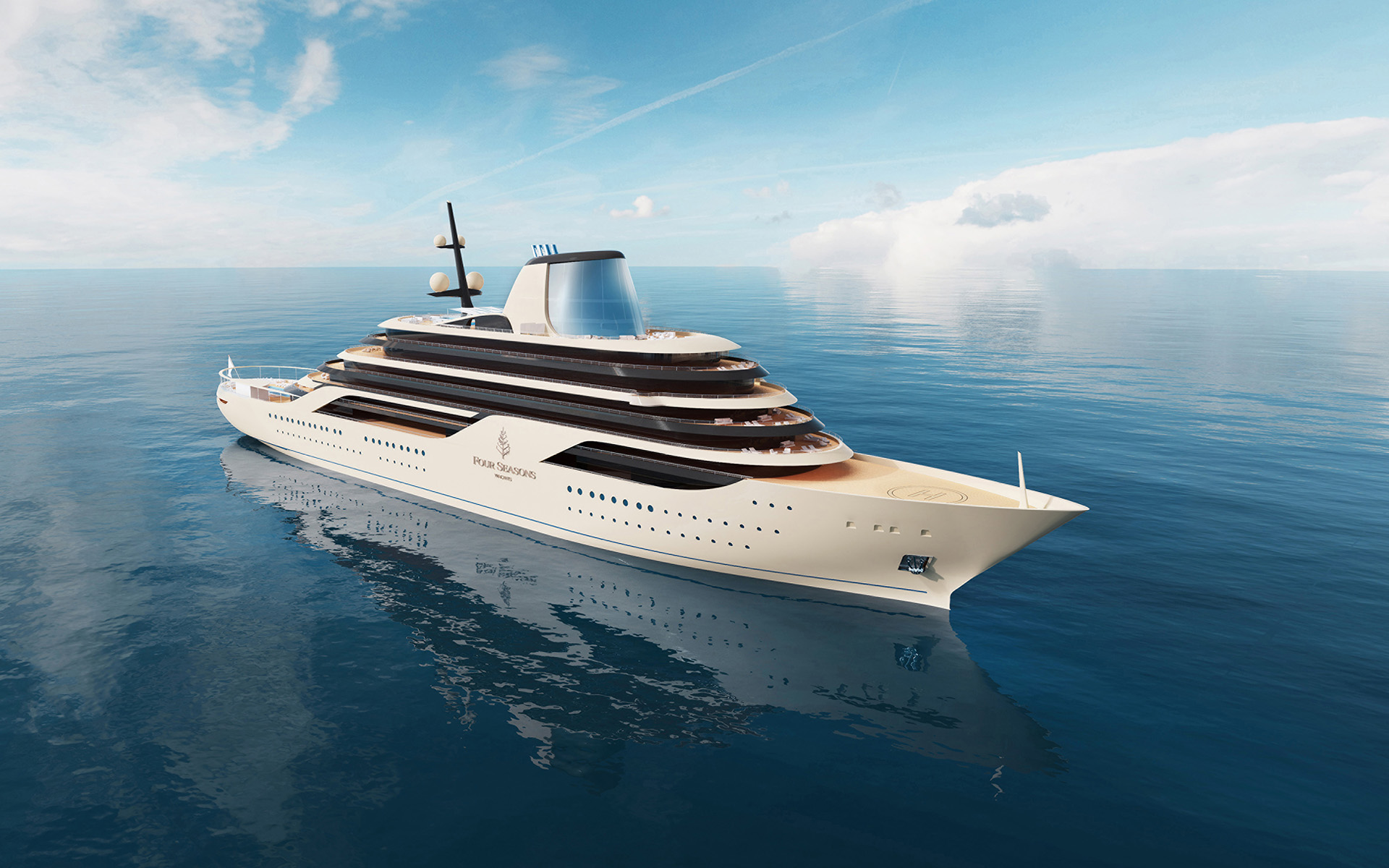 Four Seasons Announces Super-Luxe Yacht Crafted by Tillberg Design and Martin Brudnizki
Inspired by the superyacht owned by Aristotle Onassis, the 95-suite vessel will set sail in the Mediterranean in late 2025
When conceptualizing the design of the Four Seasons Yacht—a 679-foot vessel with 14 decks—the team looked to Four Seasons Hotel at the Surf Club, the iconic 1930s property that owner Nadim Ashi so masterly modernized. The other inspiration: billionaire Greek shipowner Aristotle Onassis' superyacht, Christina O, which was a fixture in Monaco's harbor in the 1950s and '60s.
"What we've created here is something that has an old-world charm and design, as well as the latest technology," Philip Levine, co-founder of one of the project's partners, Marc-Henry Cruise Holdings LTD, tells Galerie. The vessel will have the ability to act like a Tesla and plug into the local power network while docked in port, utilize zero-emission energy sources and alternative fuels, and feature an advanced water purification system.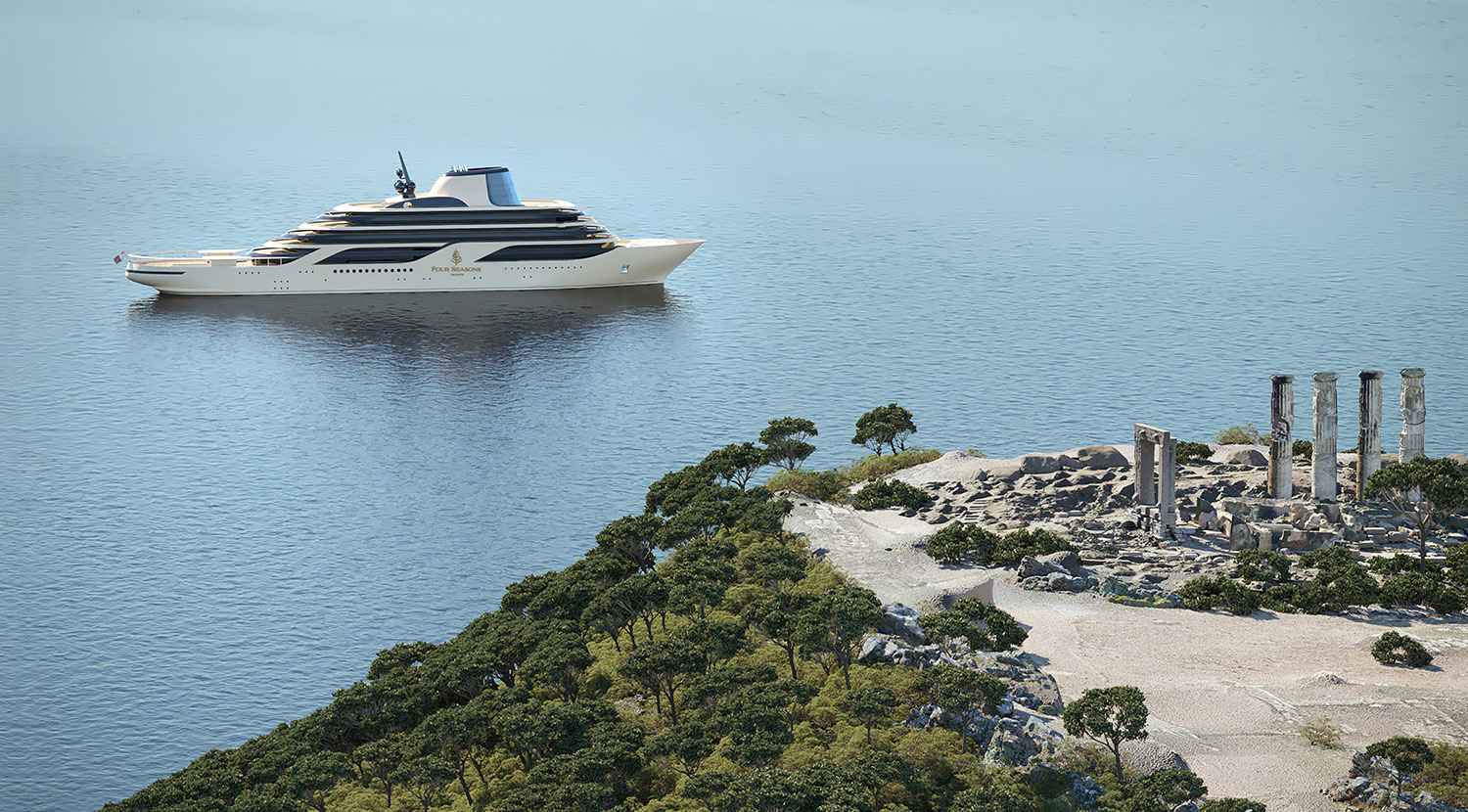 Tillberg Design of Sweden is the lead architect behind the exterior and 95 suites—each of which costs $4.2 million to build—while London-based Martin Brudnizki Design Studio (whose portfolio includes Eden Rock St Barths, private members club Annabel's in London, and Four Seasons Astir Palace Hotel Athens in Greece) will design the guest areas, and Prosper Assouline will provide creative direction. Suites, which range from 581 to 818 square feet in size, will have floor-to-ceiling windows and terrace decks (the top seven will sport plunge pools), and the centerpiece, four-level Funnel Suite will "be like a villa on the sea," says Christian Clerc, president of Four Seasons Hotels and Resorts, following a press conference held on the first day of the Monaco Yacht Show.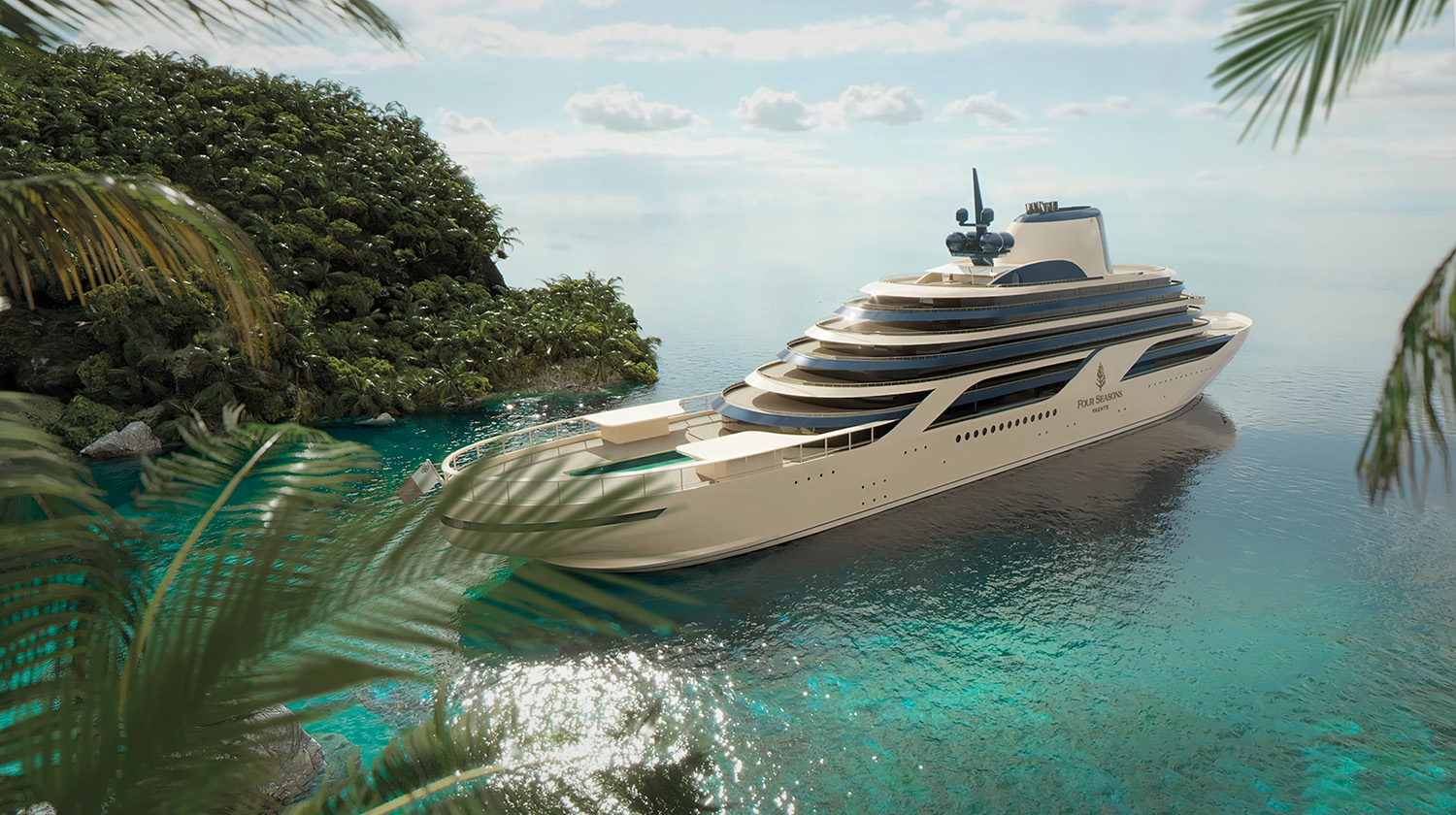 "We want to make sure we create something that is not only beautiful but functional in every sense," he adds, explaining how the concept is new from a technological perspective, since they're bringing the best of yachting to a ship that comfortably fits 200 people—and has more than 50 percent more living space per guest than any other commercial vessel on the market. A few other highlights of a ship of this size: five original concept restaurants (perhaps even pulling starred chefs from some of the Four Seasons properties), a variety of bar and lounge areas, and a beach club that will feel very much like something on the French Riviera.
With the ability to act like an accordion, converting single suites into multiple-room accommodations—or even privatizing an entire floor for a residence-like feel—the yacht will never feel crowded. "We wanted to create a sense of intimacy and privacy, which is what we've done with our hotels," explains Marc Speichert, executive vice president and chief commercial officer of Four Seasons Hotels and Resorts. "There's an expectation people have on a yacht—to feel like there is no one else on the ship."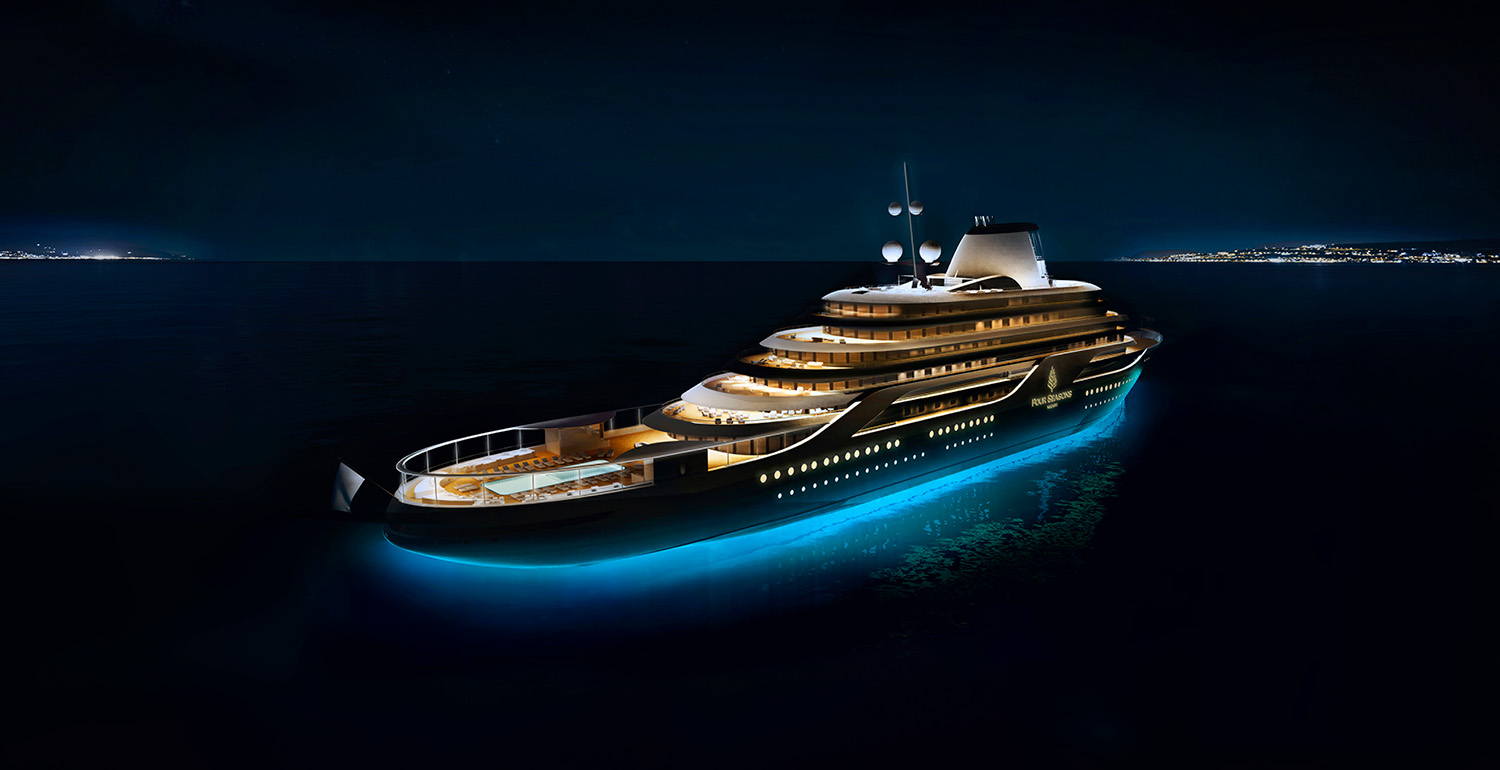 The first of the three sister ships will set sail in the Mediterranean in late 2025 and follow the sun on the yachting circuit to destinations larger cruise ships can't access, like Venice or Mykonos, before heading to the Caribbean. And, similar to the Four Seasons Private Jet Experience, the "journey will link back to discovering incredible places and Four Seasons properties," says Speichert.
Next Post