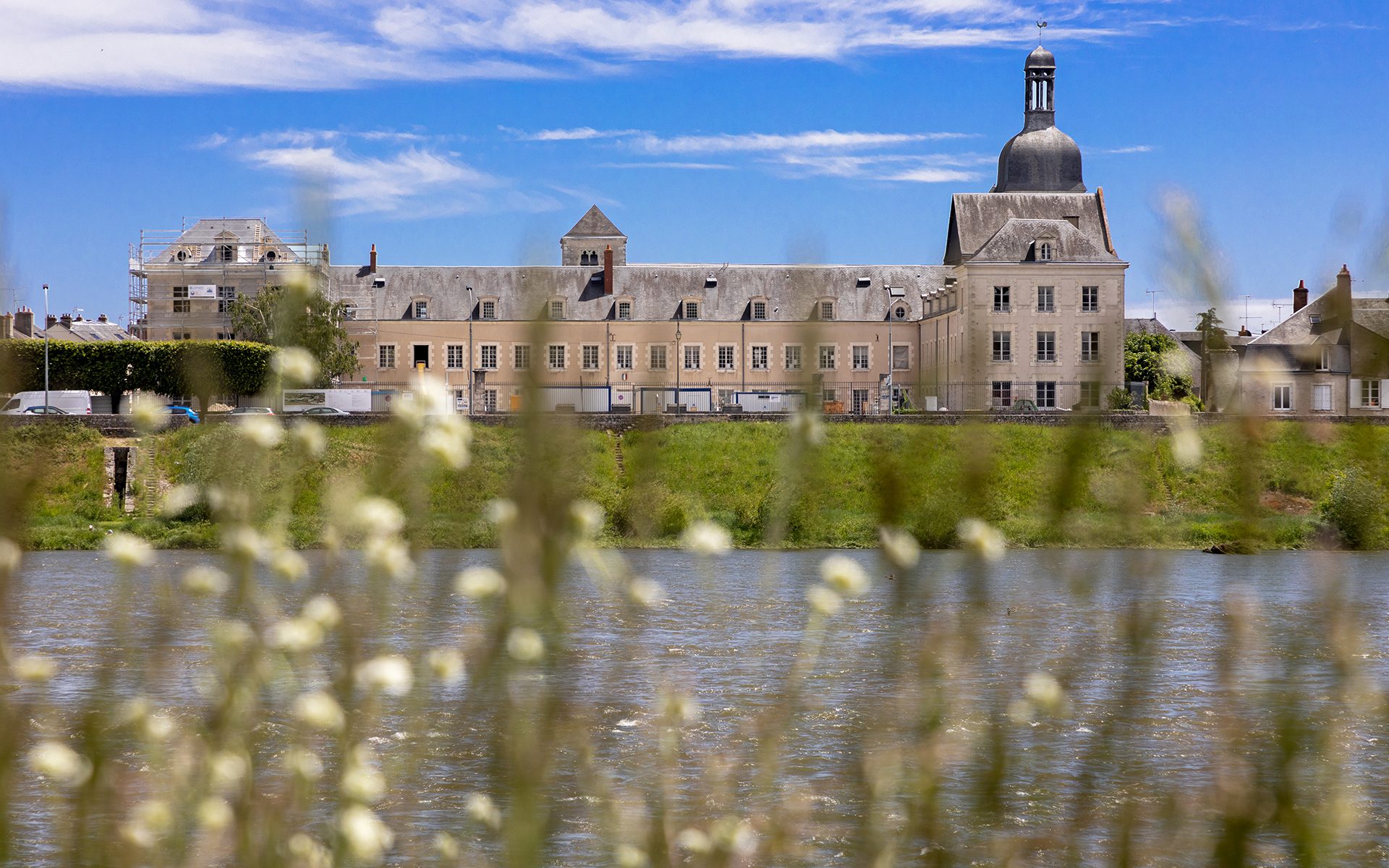 A Former Royal Palace in the Loire Valley Gets Reimagined as an Enchanting Hotel
Designed by French architect Caroline Tissier, the 44-key Fleur de Loire includes a restaurant helmed by Michelin-starred chef Christophe Hay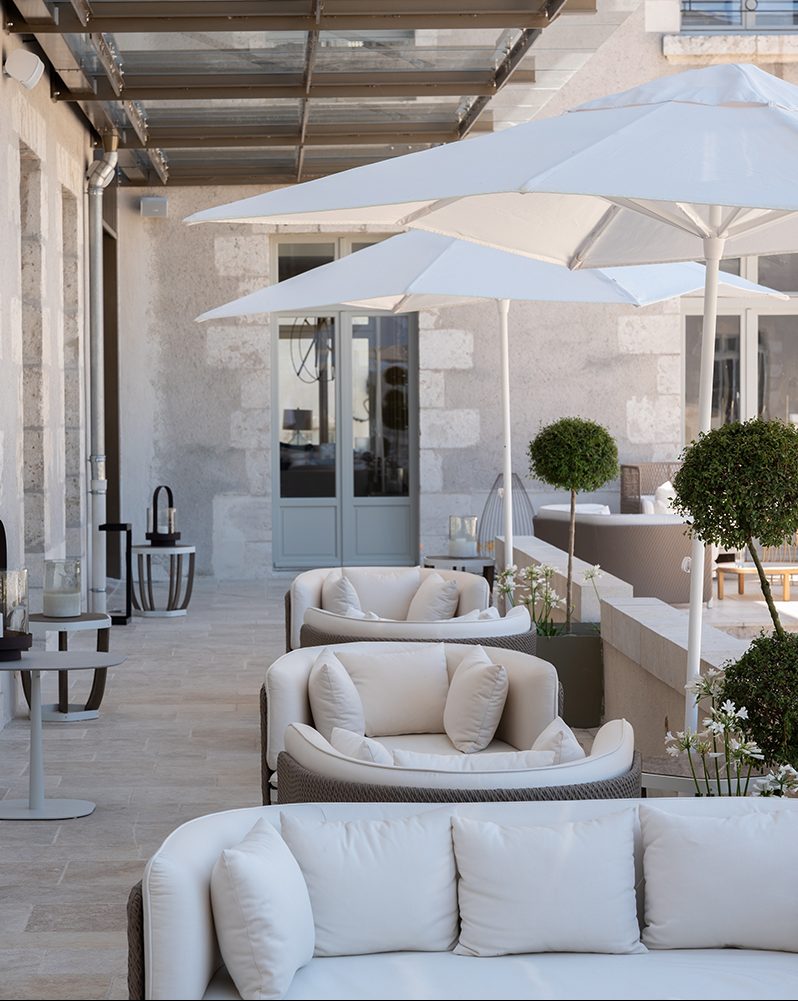 There are myriad reasons to visit France's breathtaking Loire Valley, from the imposing chateaux that have helped make this destination a UNESCO World Heritage site to the incredible wineries that tantalize oenophiles from around the globe. Now, the new Relais & Chateaux hotel Fleur de Loire, located an hour's drive from Paris, is drawing luxury-minded travelers for its regal surroundings and a decadent restaurant helmed by Michelin-starred chef Christophe Hay.
First conceived by Gaston d'Orléans, the son of King Henry IV and Marie de Médici and the brother of King Louis XIII, the 17th-century estate has been reimagined by French architect and interior designer Caroline Tissier. "I was more inspired by the Loire and its region than by the building itself," Tissier tells Galerie. "We find nature, water, the dunes of the banks of the Loire and their minerality throughout the building, but also the strong personality of chef Christophe Hay and his unique cuisine."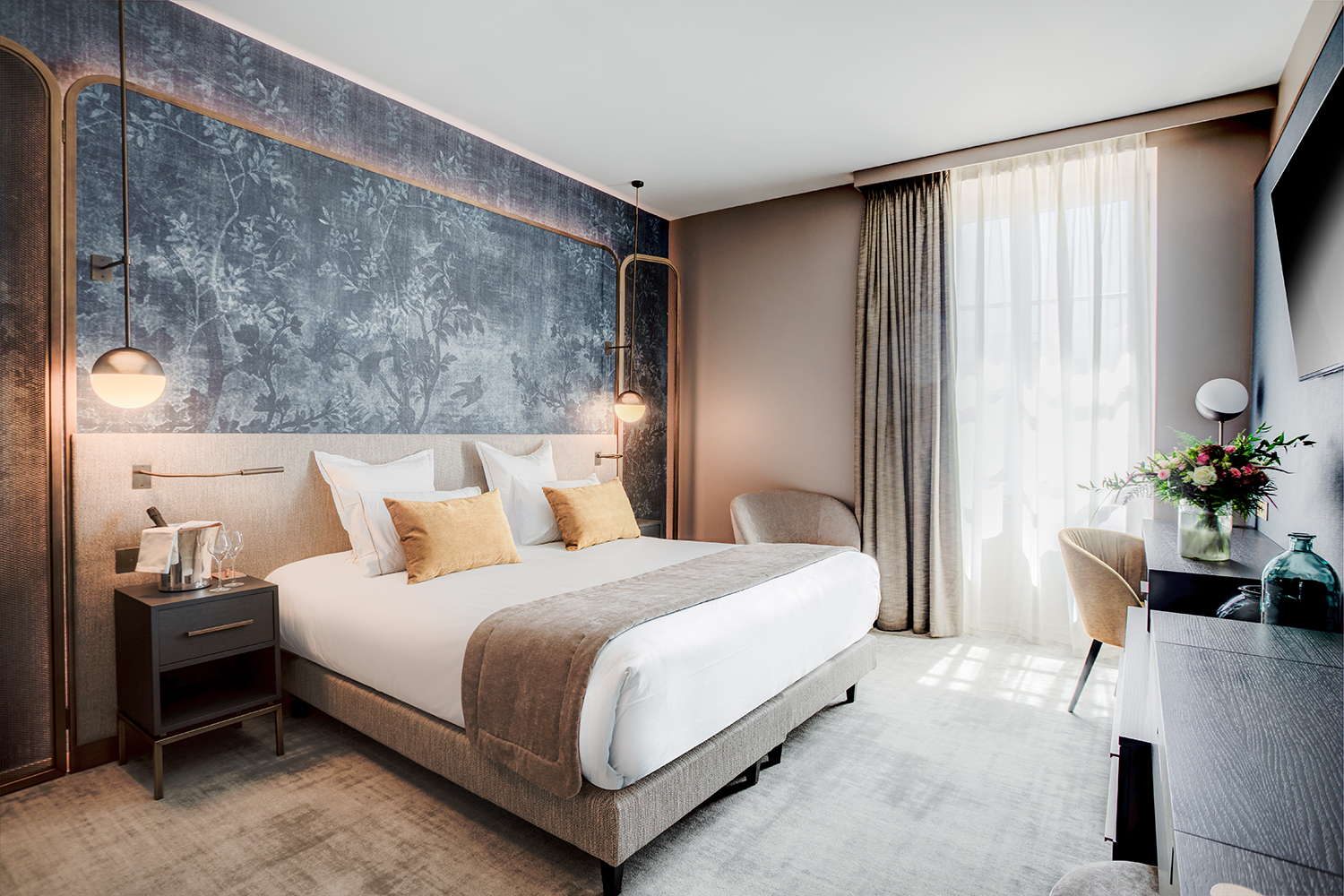 The toque behind such famed epicurean restaurants as La Maison d'à Côté, Hay carries his dedication to locavore cuisine to Fleur de Loire's eateries, Restaurant Christopher Hay and Amour Blanc. At the former, guests can enjoy tasting menus of four, six, or nine courses filled with the mouthwatering flavors of the region, from Wagyu beef from the hotel's farm served with new potatoes to locally sourced goat cheese with pear, herbs, and wild flowers.
At the more convivial Amour Blanc, the menu also focuses on farm-to-table ingredients from the on-site farm and greenhouse, situated on an eco-conscious landscape devised by landscape designer Raphaëlle Chéré, including beef tartare or potato gnocchi with candied shallots. Tissier conceived the design of both the restaurant spaces, combining a tranquil palette of creamy shades punctuated with rich peacock blues, and installing stunning artworks and artisan-made pieces, including ceramics by Annie Cosson.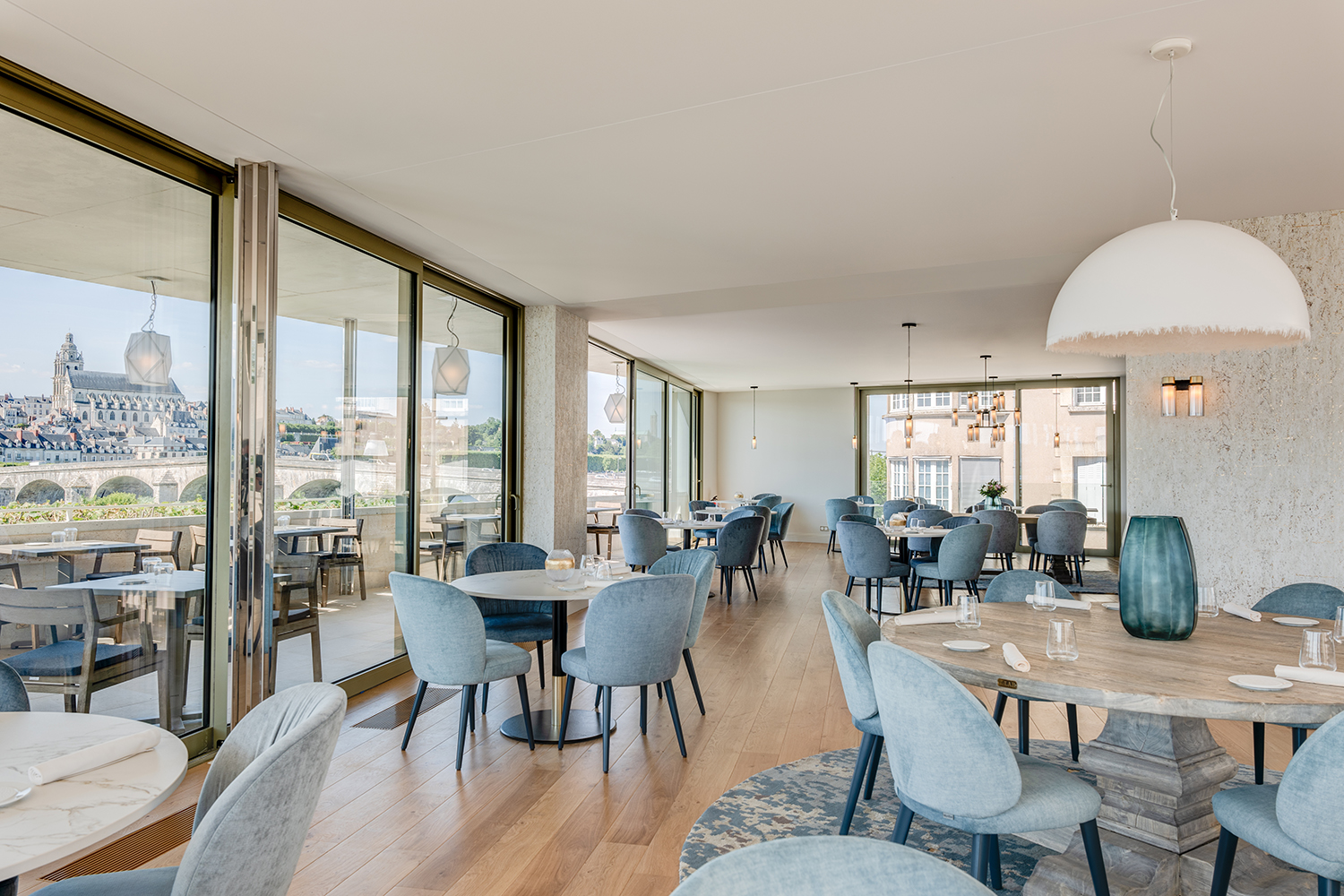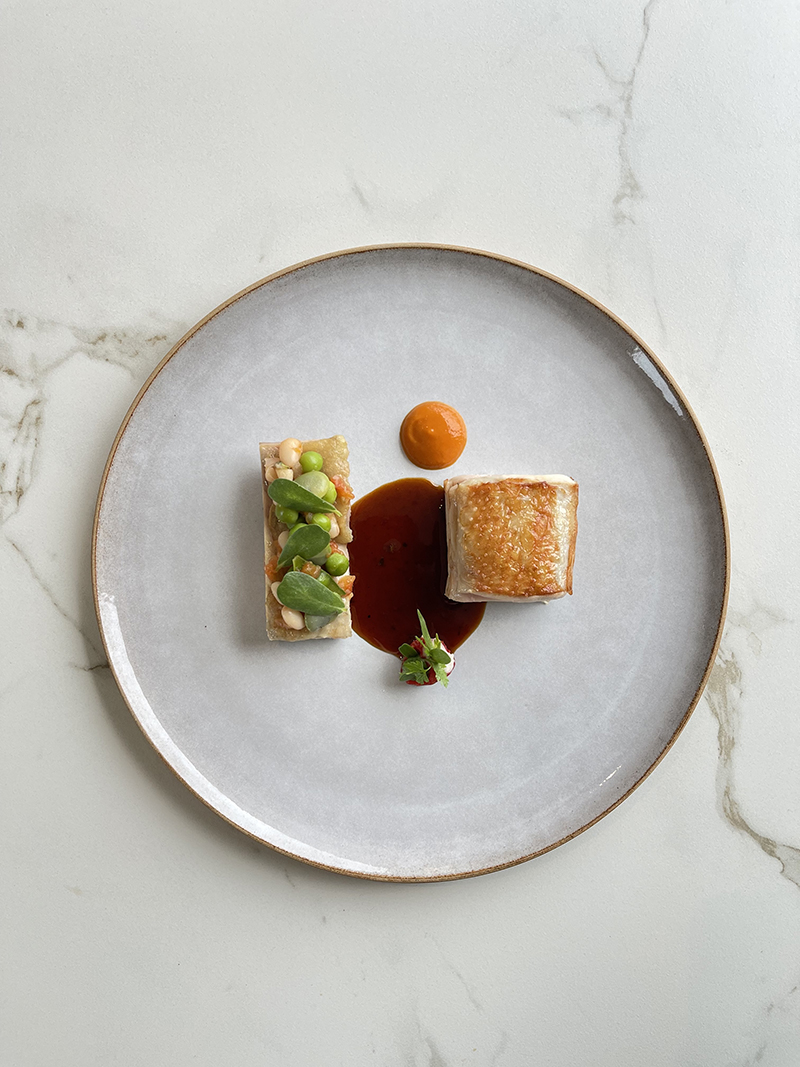 "I want to work on all my projects, like here, with artists and craftsmen specialized in materials and wall decorations," says the designer. "I often surround myself with women and here we will have the pleasure of discovering the beautiful work of Solène Eloy's L'Atelier du Mur and Jolie M'home in several places in the hotel."
Art carries into the hotel's 44 rooms, a quarter of which are suites, where Tissier created bespoke furniture pieces that add to tranquil setting. "The idea is that the place is unique and offers the client a new, nonstandard experience," she says. "Here we have a mixture of materials that confront each other to create an atmosphere that is at once cozy, contemporary, and sophisticated. I reworked the wallpapers and adapted the design of the furniture so each room offer a different experience. And if I can create a place where customers want to come back, that is a plus."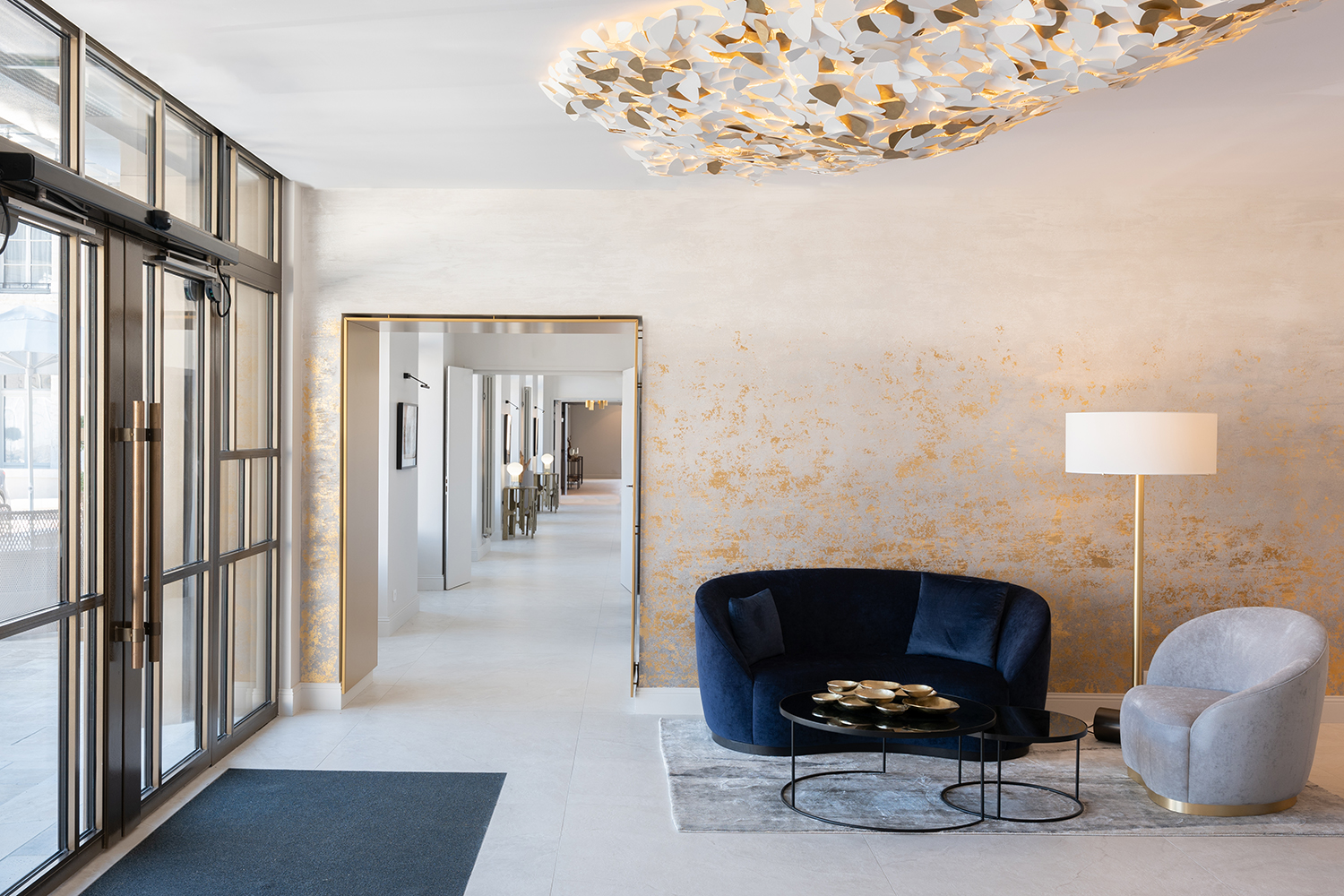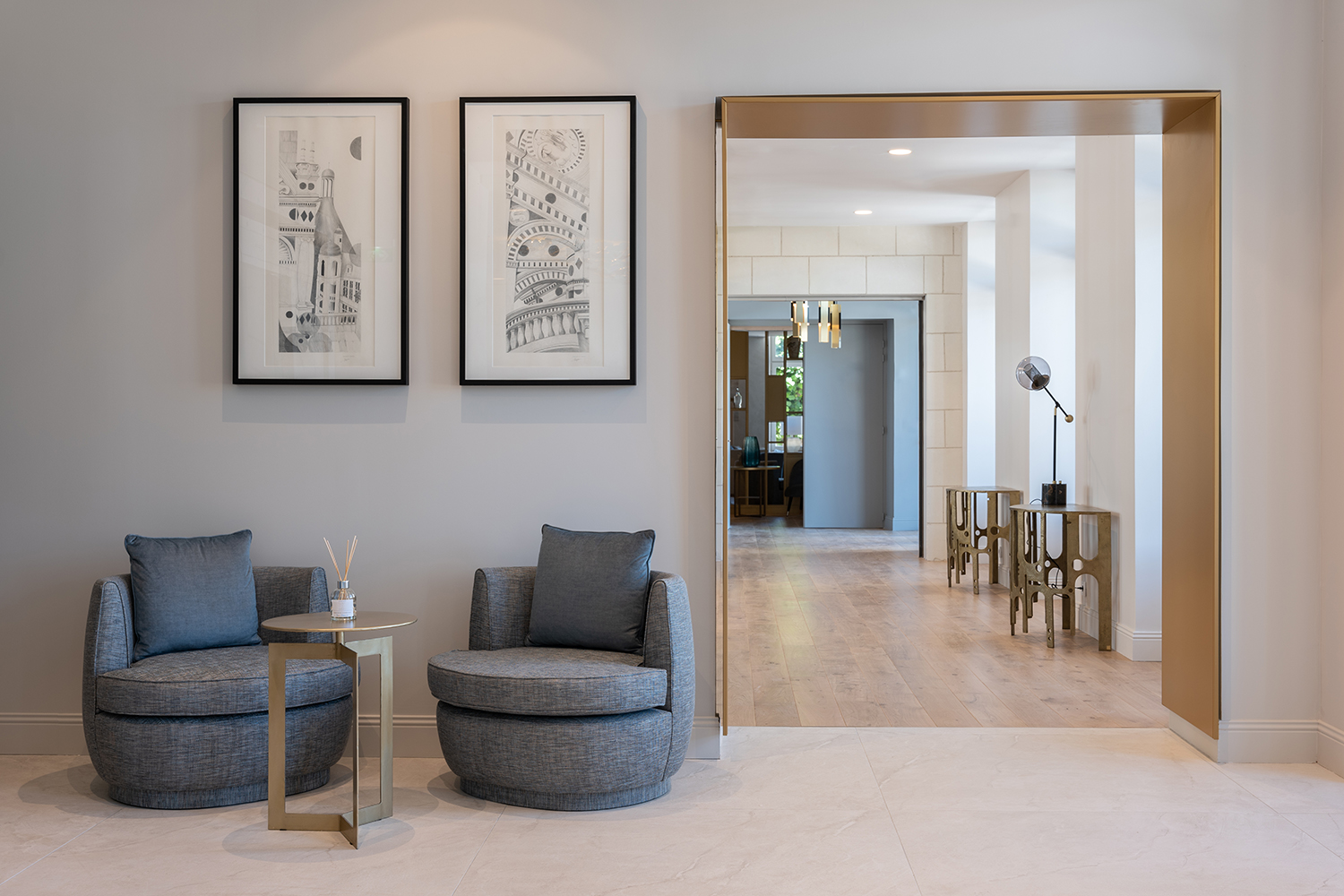 Bespoke touches carry out to the common spaces where swaths of richly veined stones punctuate the lobby area where a whimsical ceiling fixture nods to the property's bucolic setting. Indoor and outdoor swimming pools and the Sisley Spa (still in the midst of its restoration) too boast calming designs where a harmonious blend of organic materials mix with elevated touches of brass and aqua tones. "I am inspired both by the architecture and materials of the region but also by my own experience," says Tissier. "The idea of staying in one style is not in my habits so here we have an interior that leads to respect for the environment and its riches but also an establishment that meets the standards of the five-star hotel industry with all that this implies."
Next Post