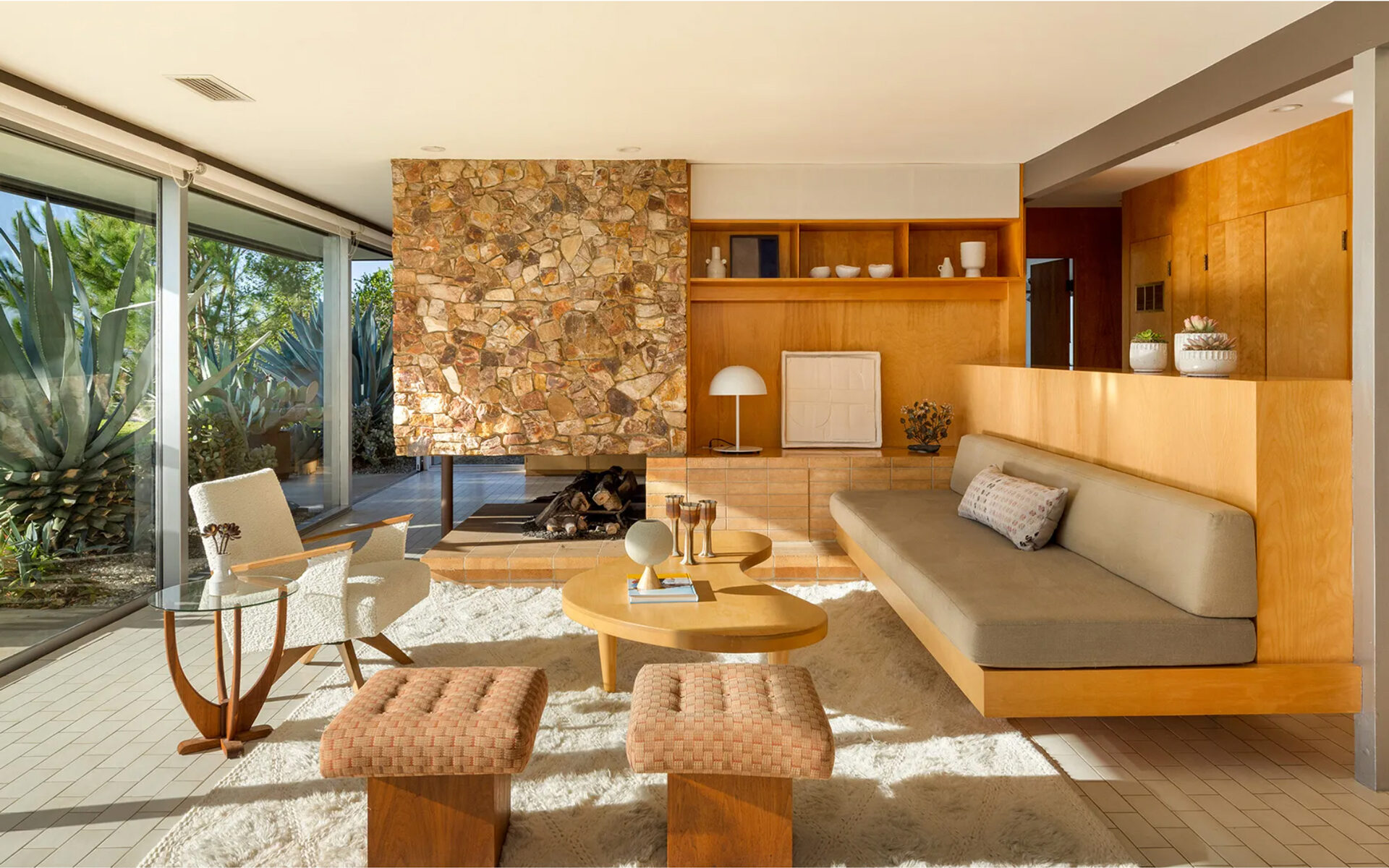 Southern California Compound with Richard Neutra House Lists for $9.8 Million
Owned by Red Hot Chili Peppers bassist Flea, the 5.7-acre property also comes with a modern heptagon-shaped main residence by Michael Maltzan
A Los Angeles compound boasting a Richard Neutra–designed home as well as an award-winning main residence crafted by Michael Maltzan has hit the market for $9.8 million. Nestled in the La Crescenta foothills, the 5.7-acre estate is owned by none other than Red Hot Chilli Peppers bassist Flea (aka Michael Balzary), who purchased the hilltop property in 2018 from artists Lari Pittman and Roy Dowell for $4.25 million.
Measuring a modest 1,350 square feet, the Neutra home (officially the Dorothy Serulnic House) was completed in 1953 for the pioneering architect's secretary and her husband. Meticulously preserved, the two-bedroom dwelling features floor-to-ceiling windows and numerous built-in furnishings, among them a sofa bench, banquette, desks, shelving, and a sliding breakfast table.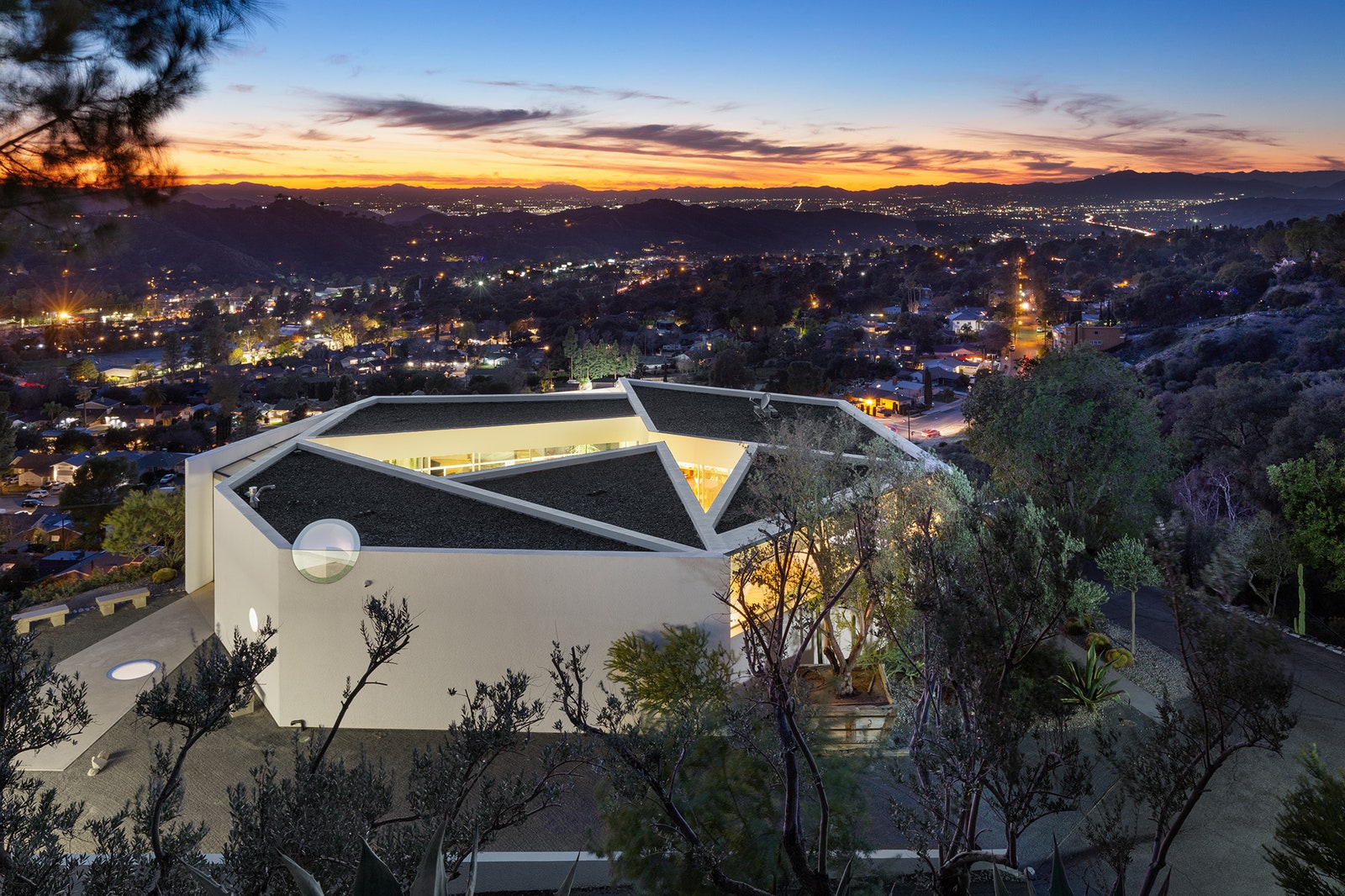 Half a century later, Pittman and Dowell were now the owners, and they tapped Maltzan to create a primary residence that was a modern response to Neutra's vision. He responded with a seven-sided structure pinwheeled around an elevated courtyard, ensuring that every room in the 3,100-square-foot dwelling had access to the outdoors. Featured in Architectural Record following its completion in 2009, the Pittman-Dowell Residence comprises one bedroom, one full bath, and one powder room—and also features a 875-square-foot addition that Maltzan crafted just last year.
Elsewhere on the compound is a pool court designed by Johnston Vidal, an open-air movie pavilion, a catering kitchen, a succulent garden, as well as a wood-paneled cabin equipped with two beds (one of which is lofted) and a full bath.
The listing agents are Sherri Rogers, Elisa Ritt and Anthony Stellini of Compass, and Asher Ehsani of Uhler Mortgage Solutions.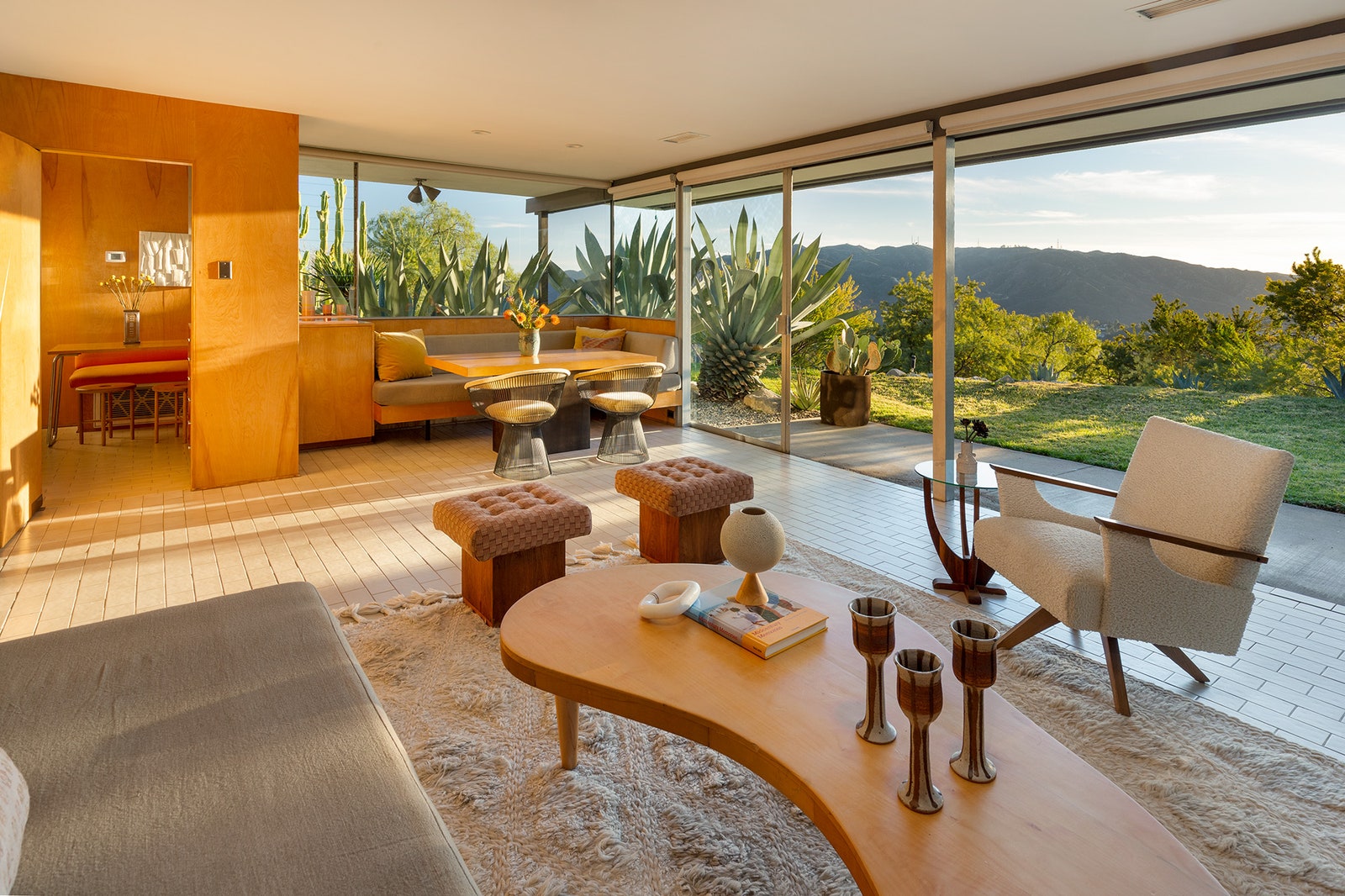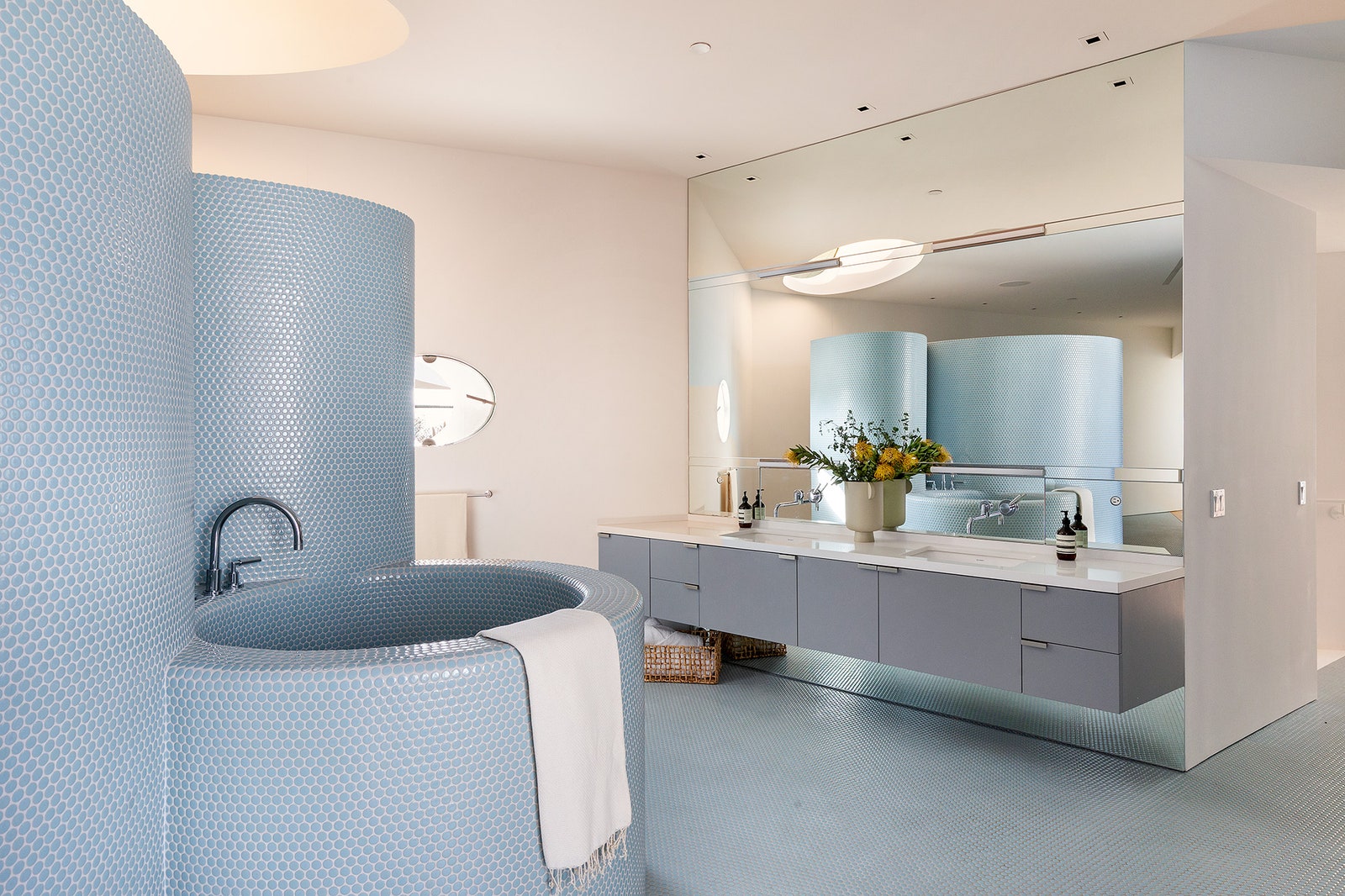 Next Post