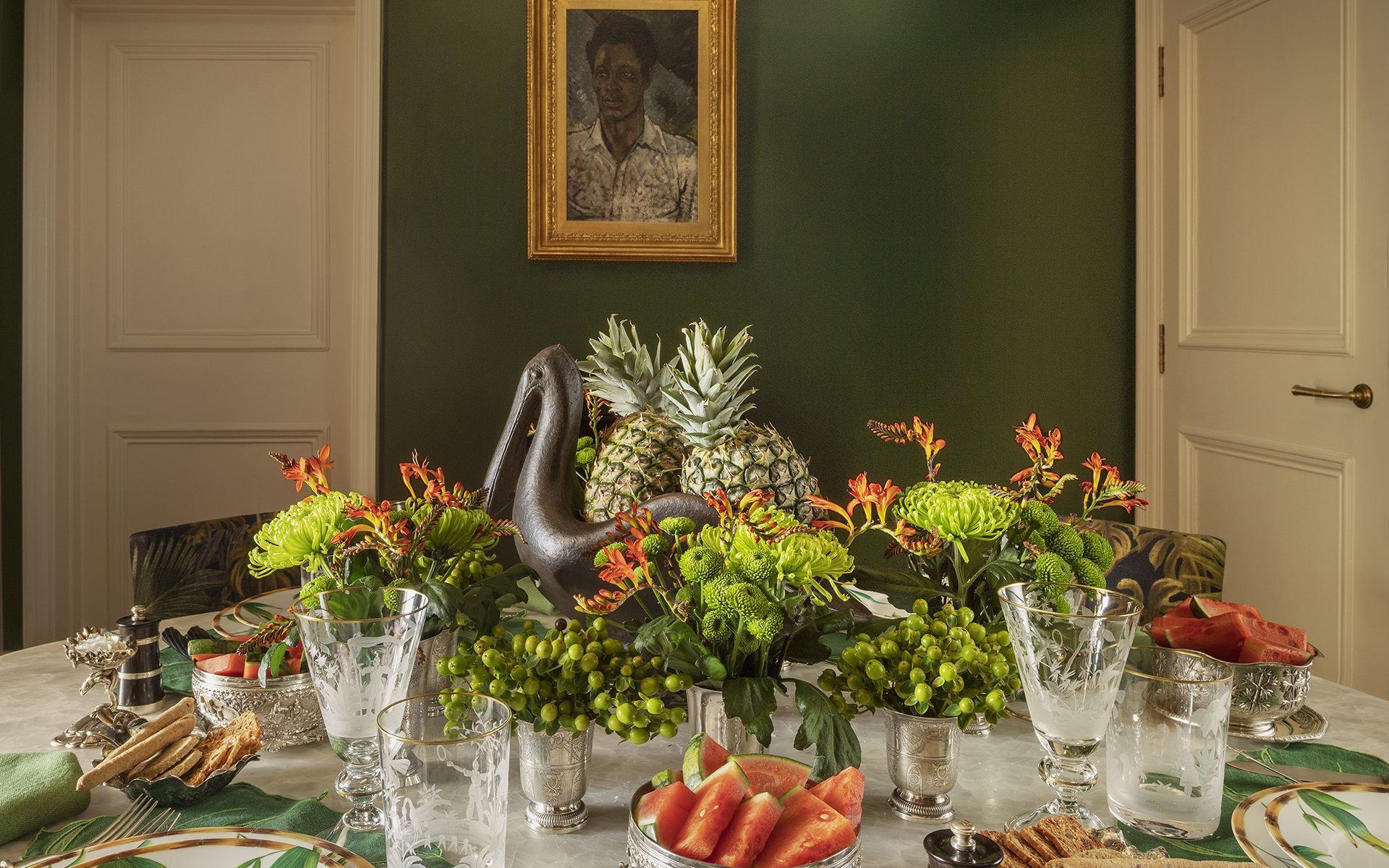 Discover 10 New Tableware Collections for Stylish Autumnal Entertaining
The latest designs by Dior, Gucci, Saint-Louis, and more combine painterly patterns and eloquent silhouettes sure to enhance any fall tablescape
As the weather begins to change and we move from outdoor entertaining to indoor gatherings, now is a perfect time to update any collection of tableware. The latest designs coming to market offer a plethora of options with painterly patterns and beautiful colorways perfect for layering. No matter what the menu—rich and robust or lighter fare—the presentation is certain to be beautiful.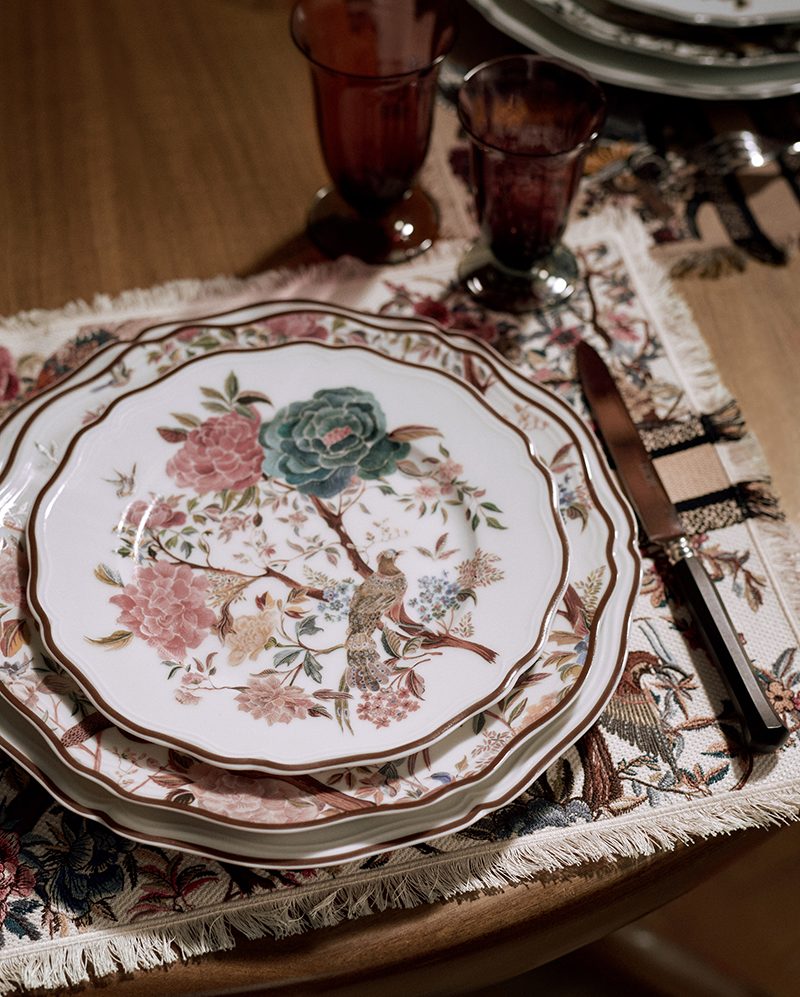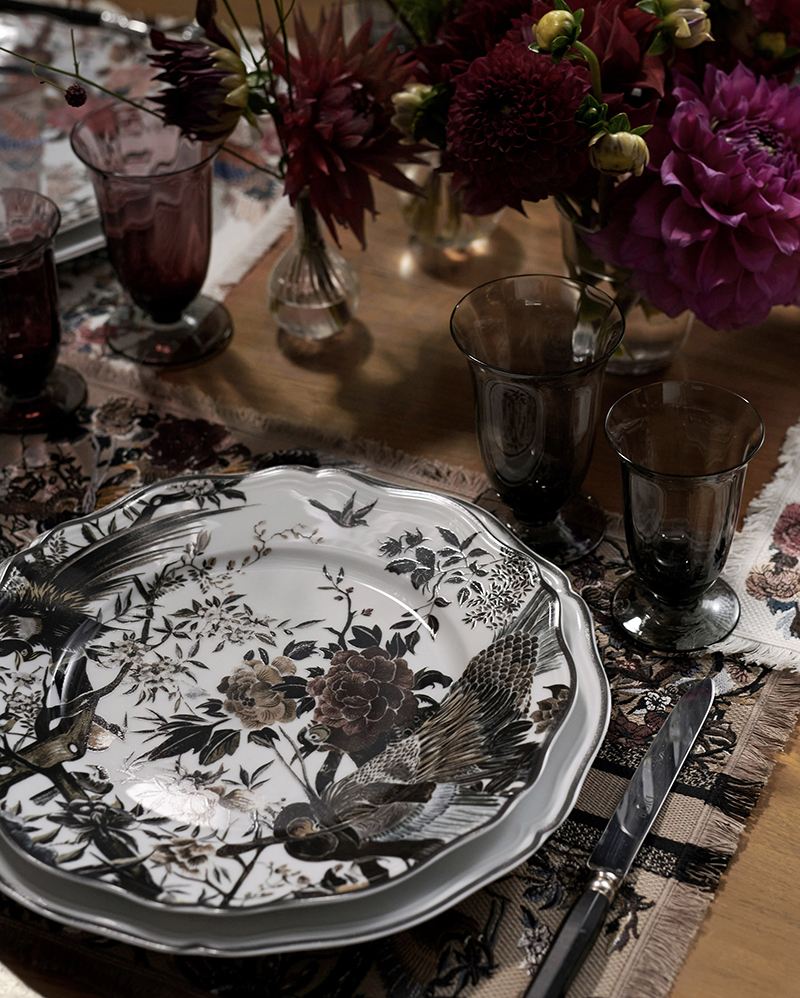 1. Jardin d'Hiver from Dior Maison
Taking its cues from a silk-panel tapestry displayed in Christian Dior's boulevard Jules-Sandeau apartment in Paris's 16th arrondissement, the maison's new Jardin d'Hiver (Winter Garden) collection of tableware features a tableaux of clematis, peonies, dahlias, and swallows. Encompassing porcelain plates, decanters, and candles as well as matching embroidered placements, the array also includes glassware in color matching hues of smoky gray and a romantic dusty rose.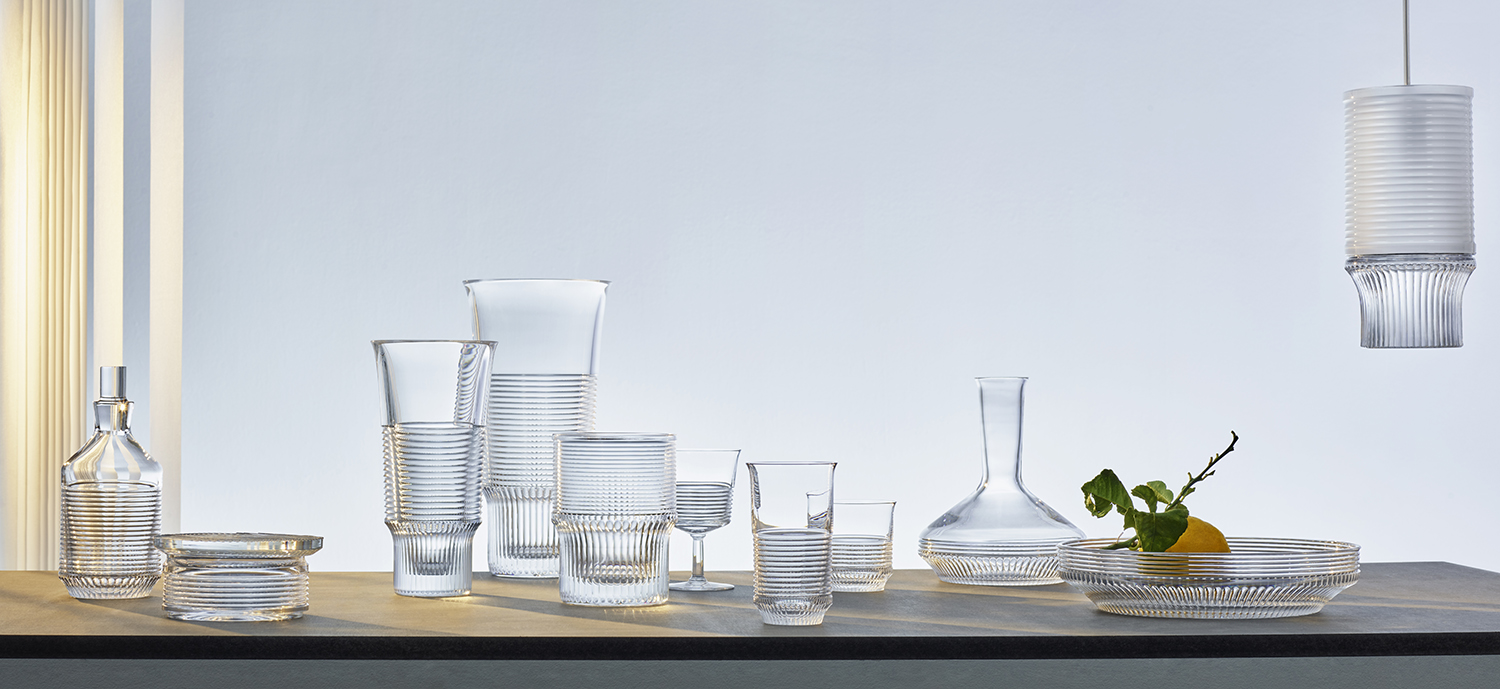 2. Cadence by Saint-Louis
Saint-Louis expands its selection of sculptural glassware with the debut of Cadence, a mix of barware, bowls, vases, lighting, and other decorative objets designed by French visual artist Pierre Charpin. The largest Saint-Louis introduction in more than five years, the line features vessels and pendants crafted using elegant forms enhanced with visual or horizontal lines. Offering an unexpected twist, the lighting pieces are available with either crystal or paper shades, altering the beautiful illumination in dramatic fashion.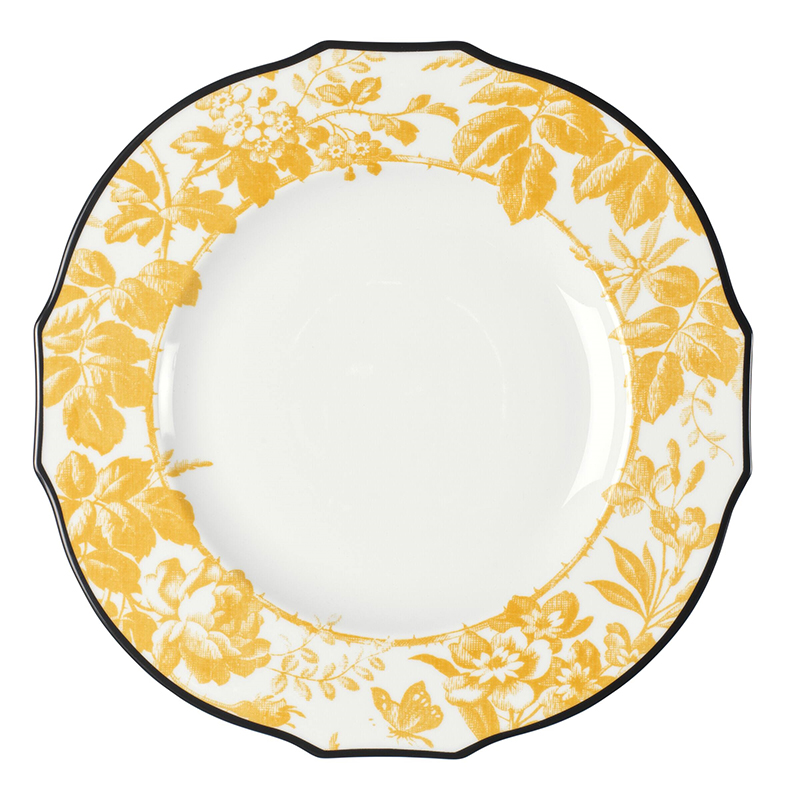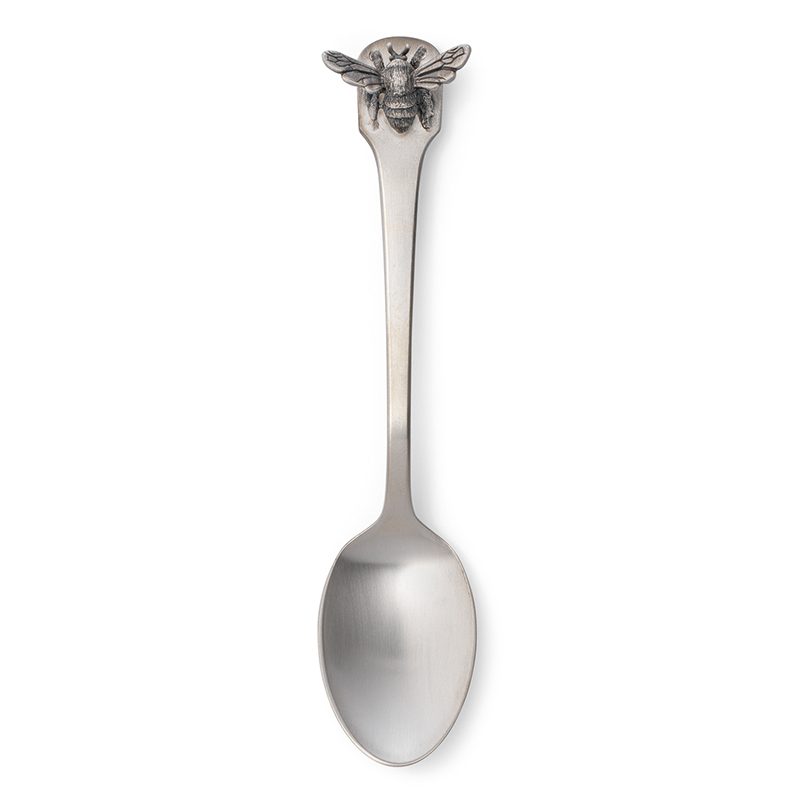 3. Gucci
Gucci Décor's most recent tableware introductions reimagine the house's playful botanical motifs onto tableware and flatware, as well as companion ceramic and porcelain pieces. Truly eye-catching are the beautiful Herbarium plates in vibrant marigold and sumptuous jade colorways, while the beautiful pieces of flatware sure to be a designer favorite. Made using silver-toned alpaca metal, the forks, knives, spoons, and servingware boast a sculptural lion or lion head or whimsical bee on the handle.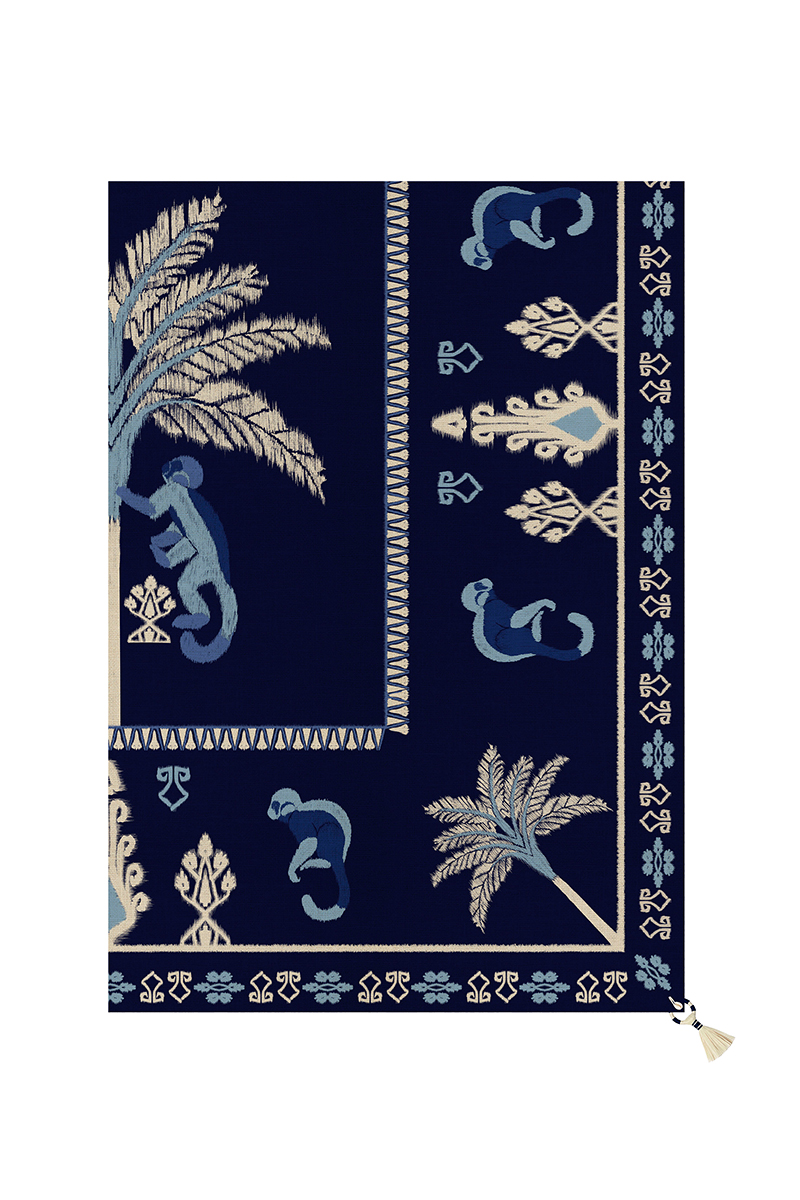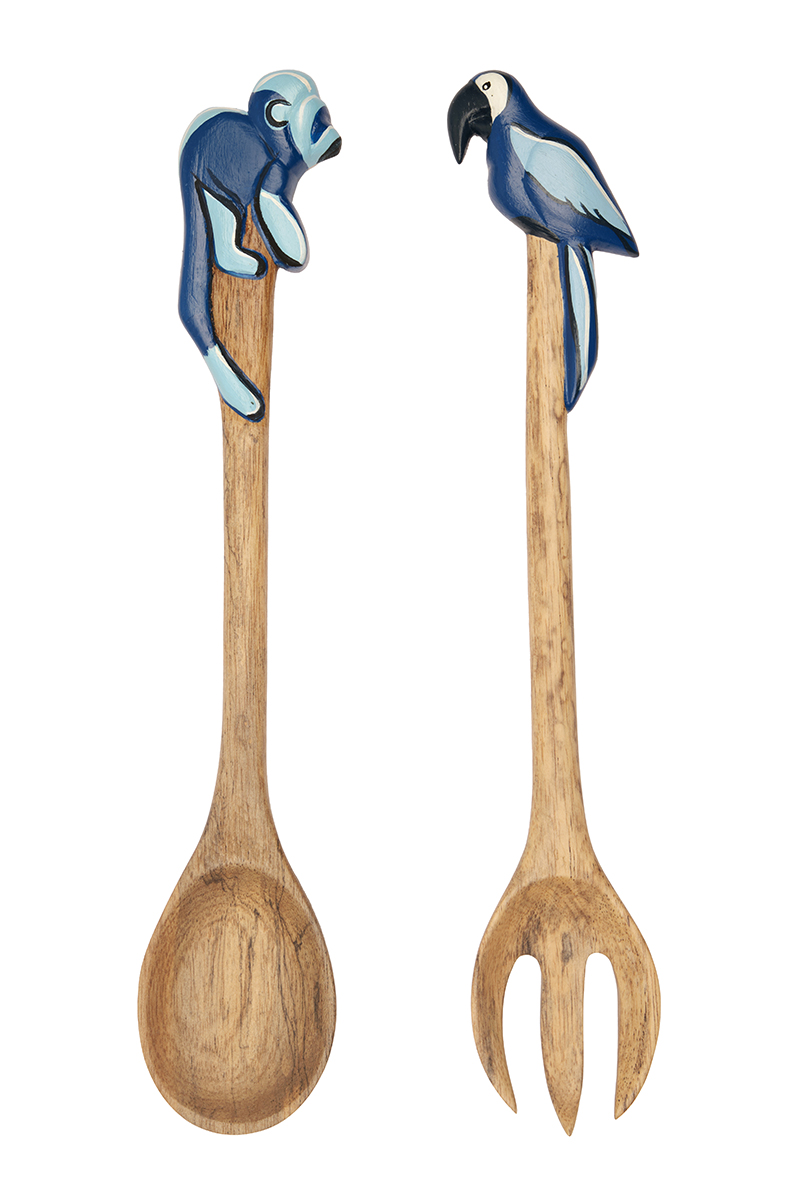 4. Johanna Ortiz x Collecto
Known for her beautiful fashions that channel exotic elements into ethereal silhouettes, Johanna Ortiz puts the same bohemian influence into her debut collection of tableware, available through Collecto. An "ode to Colombian craftsmanship," the tablecloths, napkins, plates, and servingware use tropical motifs such as parrots, palm trees, and monkeys, in a contemporary style rendered on casual linen fabrics or ceramic pieces.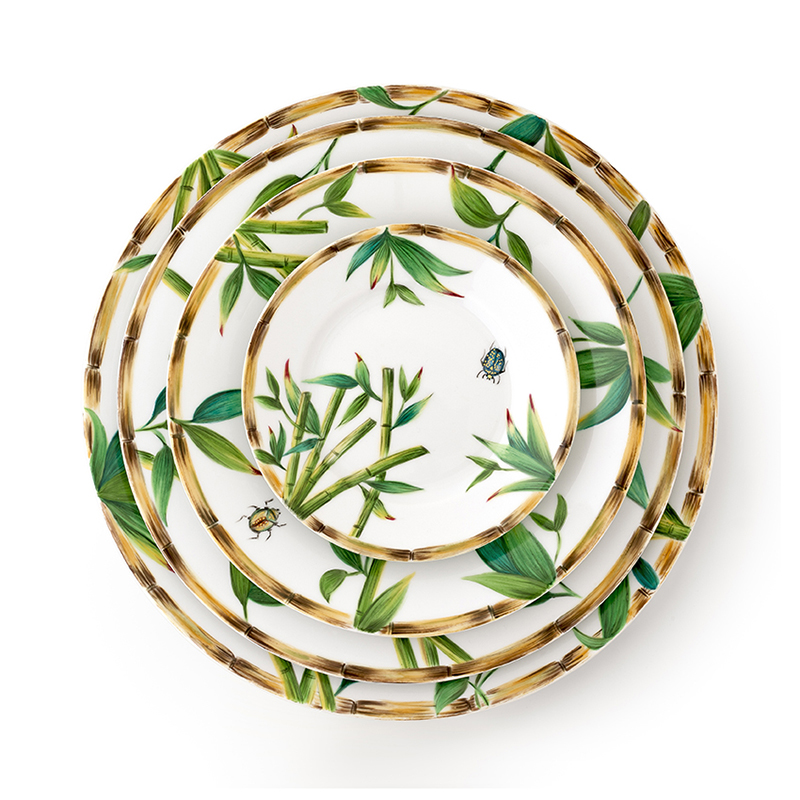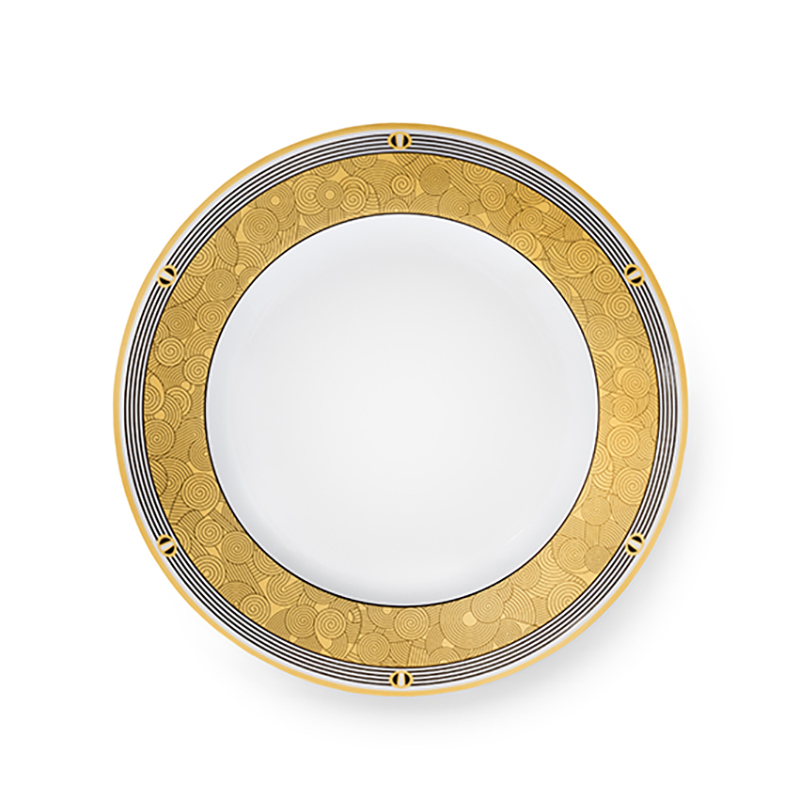 5. Pinto Paris
Pinto Paris is debuting two new tableware collections for the season. Sagano conjures the elegant forms of the bamboo forest of Kyoto, Japan, with elegant hand-painted stalks on Limoges porcelain. Don't overlook the tiny beetle details, a nod to the lucky emblem. Also debuting is Broadway, which captures the glamour of early 20th-century brasseries in all their Art Deco glory with gold and black details.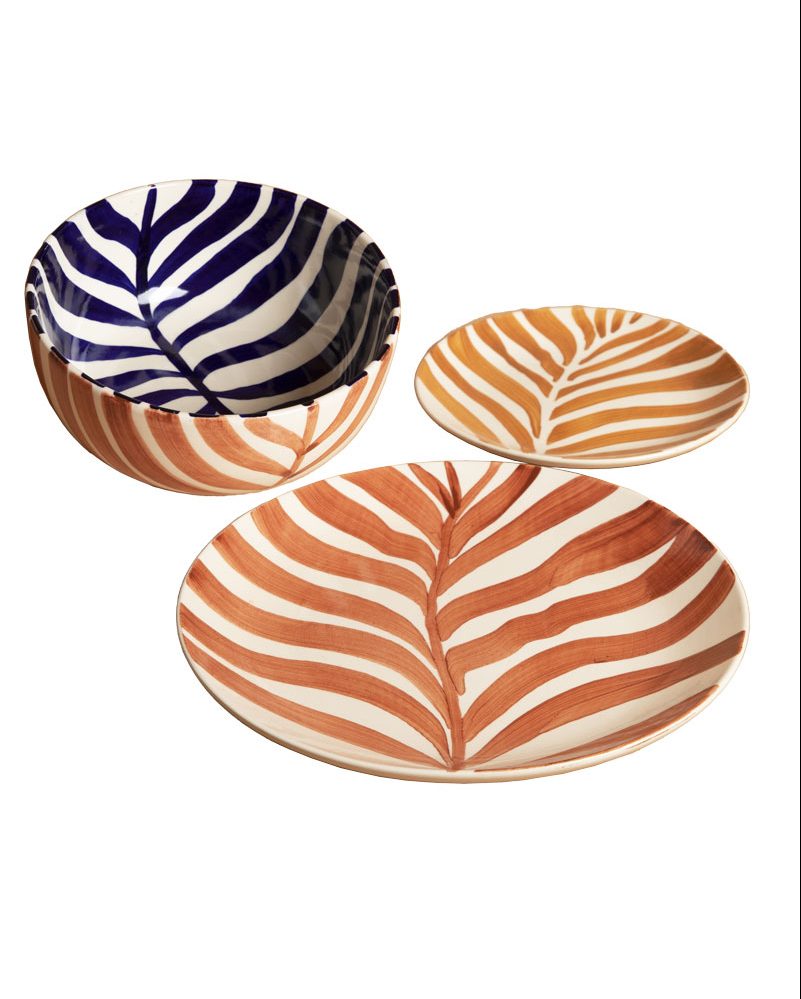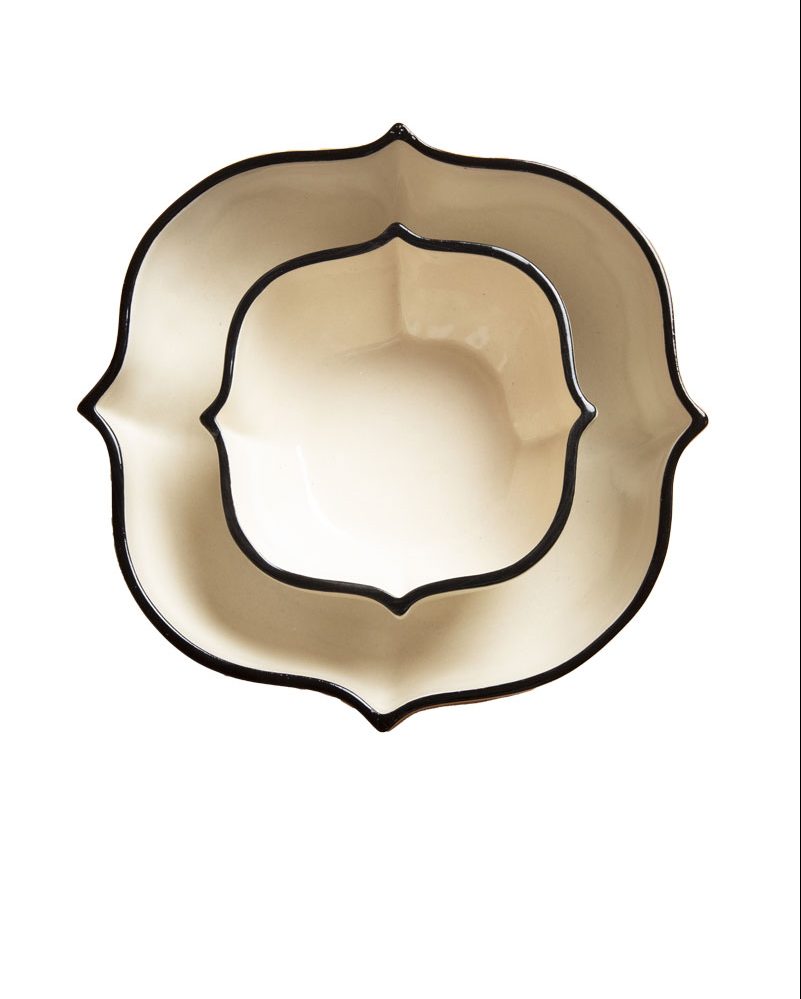 6. Ecru
Collaborating with artists and artisans all around the world, Kuwait-based purveyor Ecru finds unique pieces that speak to the Arab tradition of hospitality and the founders's—Nur Kaoukji, Noor Al Sabah and Hussah Al Tamimi—childhood memories of shared meals and family gatherings. Among its selection of tableware are these ceramic Palm plates, made in collaboration with Indus People, and the Arabesque bowls that offer a unique alternative to traditional neutral tableware.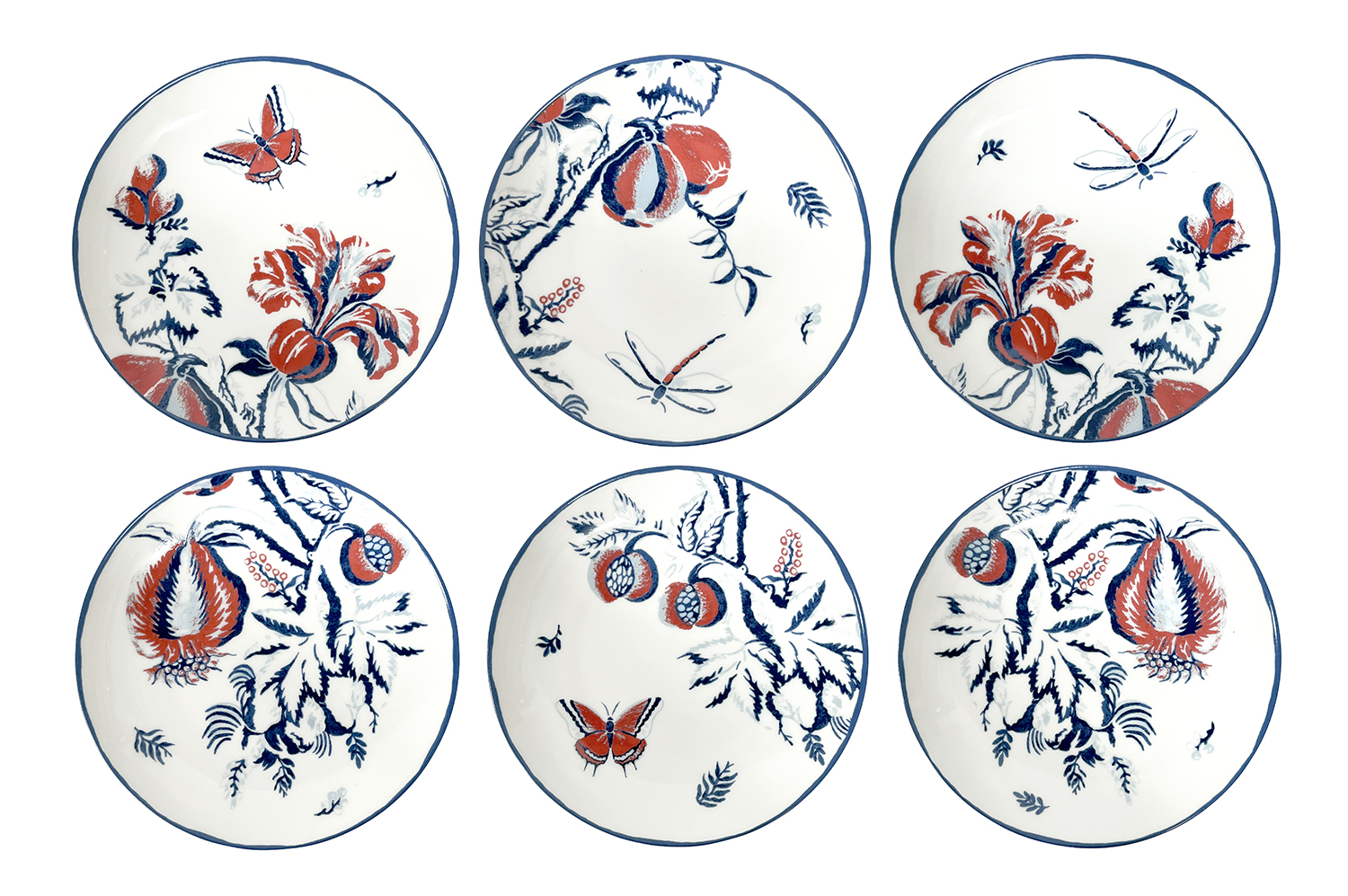 7. Nantes by Casa Branca
In the same spirit as her beautiful textiles, designer Alessandra Branca's Nantes dessert plates play with color and scale, offering a modern interpretation of an Old World floral print. Available in a set of six—in color combinations of French blue and coral, celery and yellow, and salmon and yellow—the porcelain Casa Branca pieces add elegance without stuffiness to any tablescape.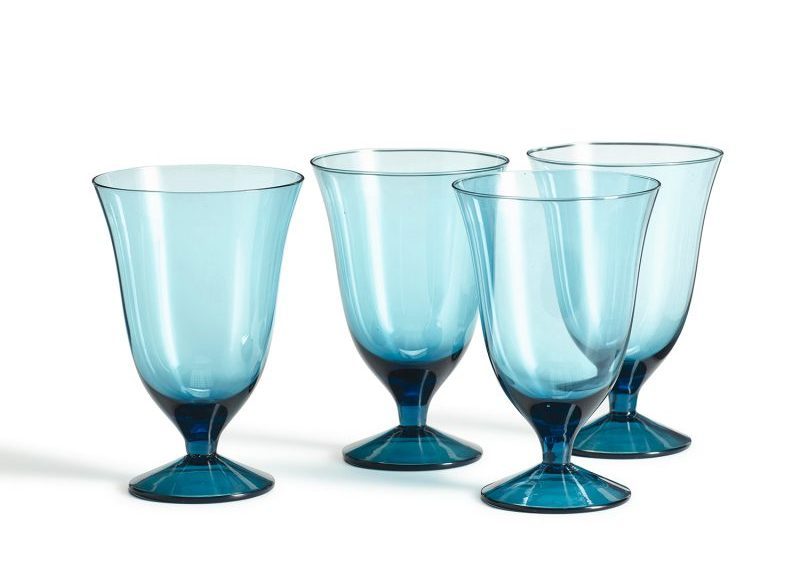 8. OKA
OKA's shapely Lavaux goblets work wonderfully for water or wine. With room for a heavy pour and solid base for even the most boisterous gatherings, the pieces, shown here in Sapphire, also come in gemlike crème-de-menthe green, aubergine, and tortoise-like styles.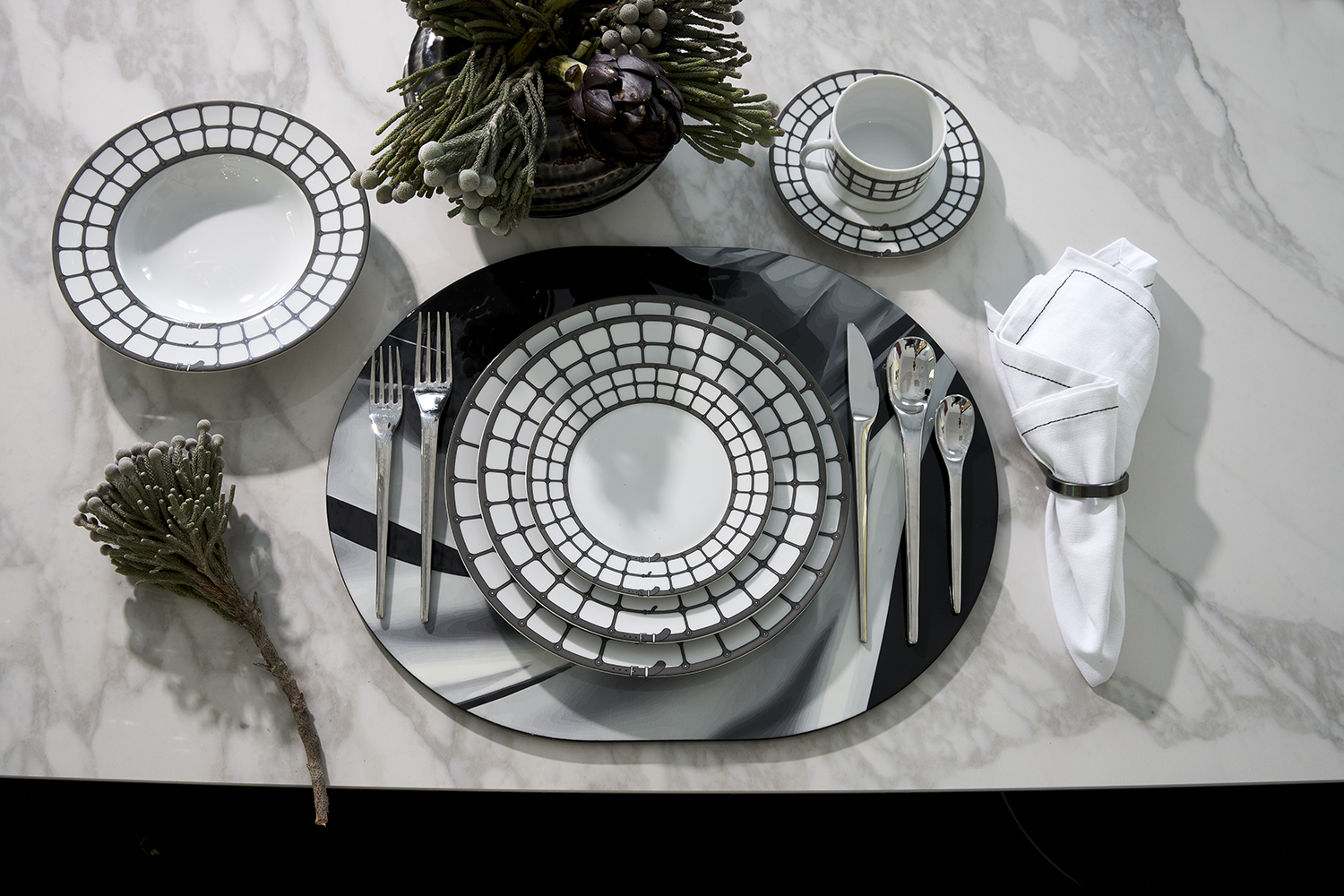 9. Nina Magon for Von Gern Home
Adding credence to the idea that black-and-white is always right, designer Nina Magon's debut collection of high-gloss lacquer placemats, available through Von Gern Home, comes in three chic styles. Calla takes an abstract view of the natural striations seen inside a flower blossom, Edifice creates an optical illusion with a geometric form of painterly stripes, and Effuse captures a snapshot of billowing fabric.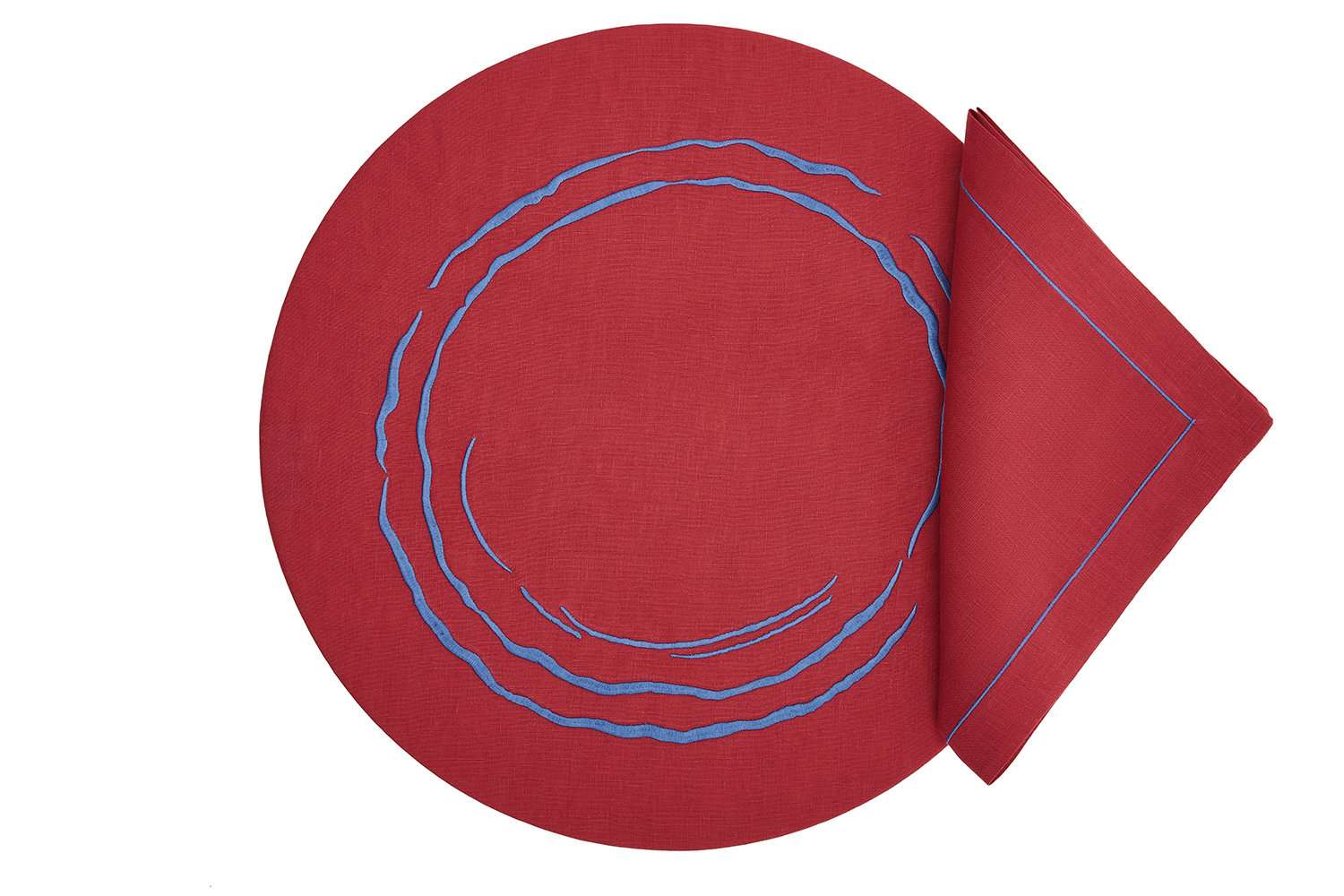 10. Verderoccia
The new atelier from the Pratesi family, Verderoccia creates meticulously embroidered linens the deep Mediterranean colors found throughout its native Italy. The inventive Graffiti design, available in both round and square Italian linen placemats and complementary-style napkins, captures the pattern of a droplet breaking the surface of water to artful effect.
Next Post