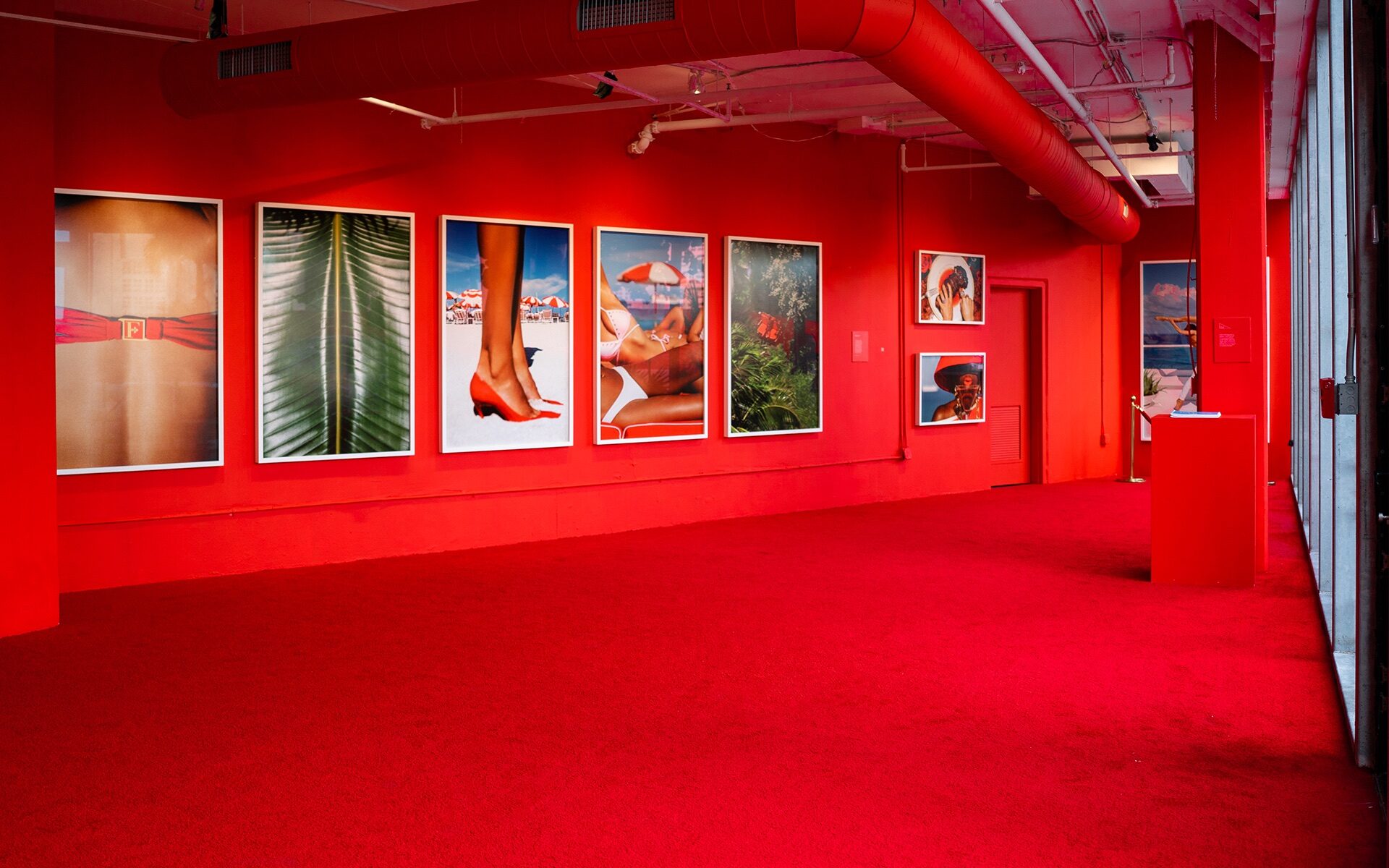 Faena Miami Beach Debuts a Seductive Exhibition by Photographer Tony Kelly
On view through April, 'Red Room' features a selection of vibrant photographs inspired by the hotel's iconic style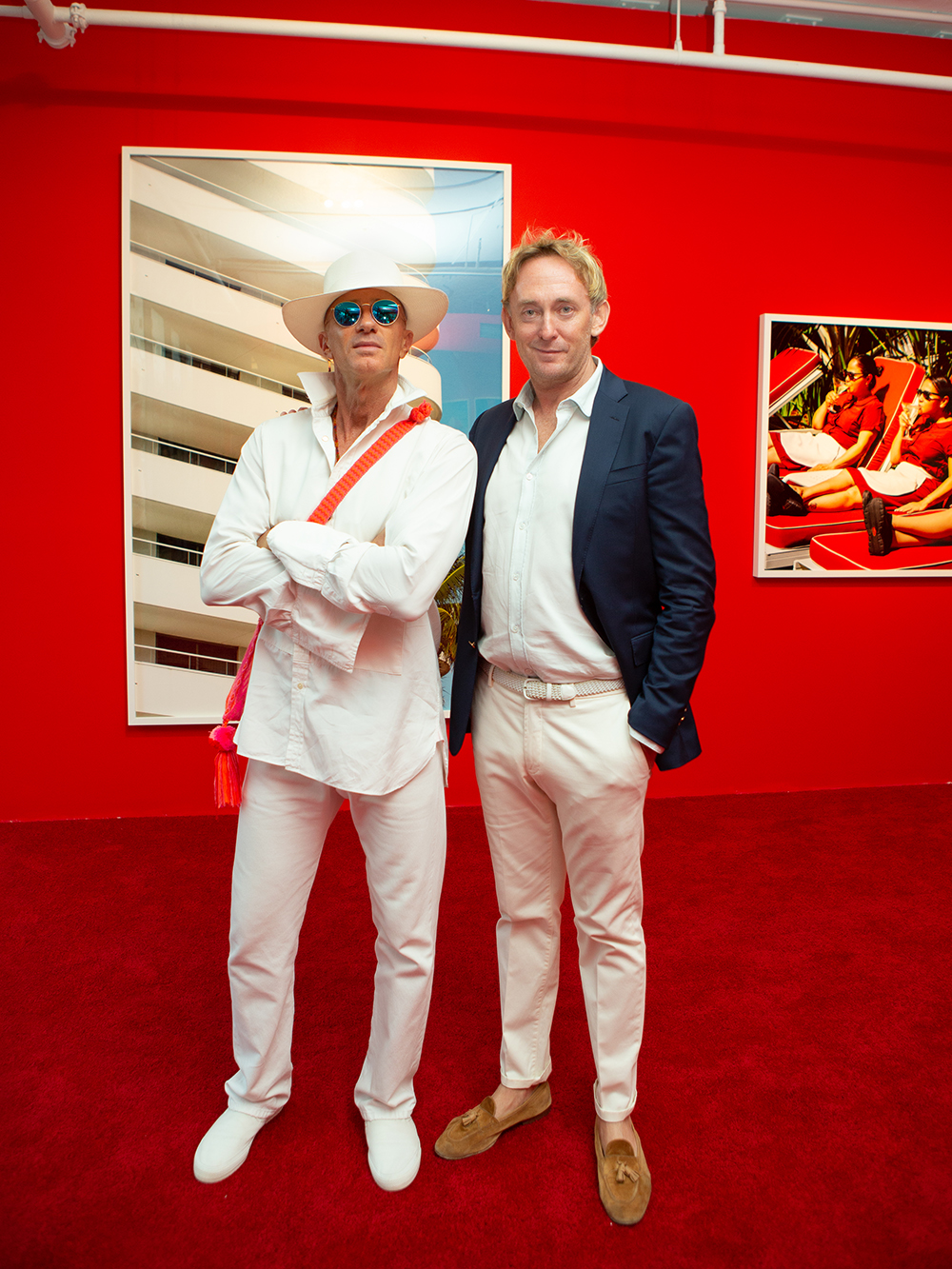 "Red is dangerous, sexy, and seductive," muses Ireland-born photographer Tony Kelly, who deployed the hue to dazzling effect in his new exhibition, aptly titled "Red Room," now on view at the Faena Art Project Room in Miami Beach. "It's also the color of Faena, and I use it very heavily in my shots."
Known for capturing cinematic moments with dramatic flair, the Los Angeles–based lensman came up with the idea for the show two years ago, during a stay at the Faena Miami Beach, when he was asked to photograph another guest's wife. "I was joking and said only if she hangs off the balcony," he tells Galerie. That moment inspired Kelly's favorite work in the new show, a photograph entitled The Good Life, in which a scarlet-clad woman dangles precipitously off the hotel's signature curving white balconies. The shot is a provocative—if dangerous—reminder of Kelly's masterful ability to evoke lavish luxury in the most head-turning way imaginable. "Everybody's still alive that was in the shot," he makes sure to add.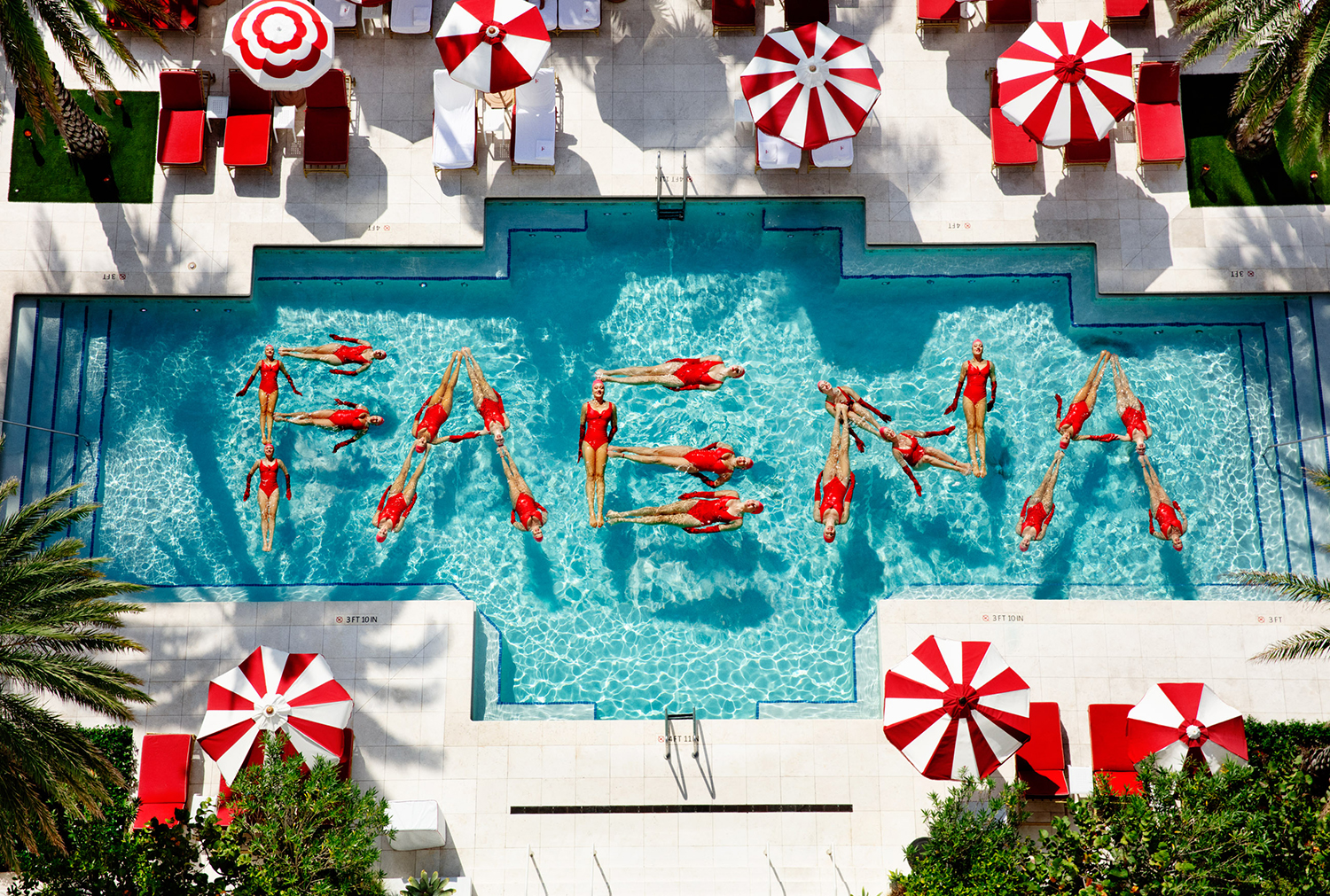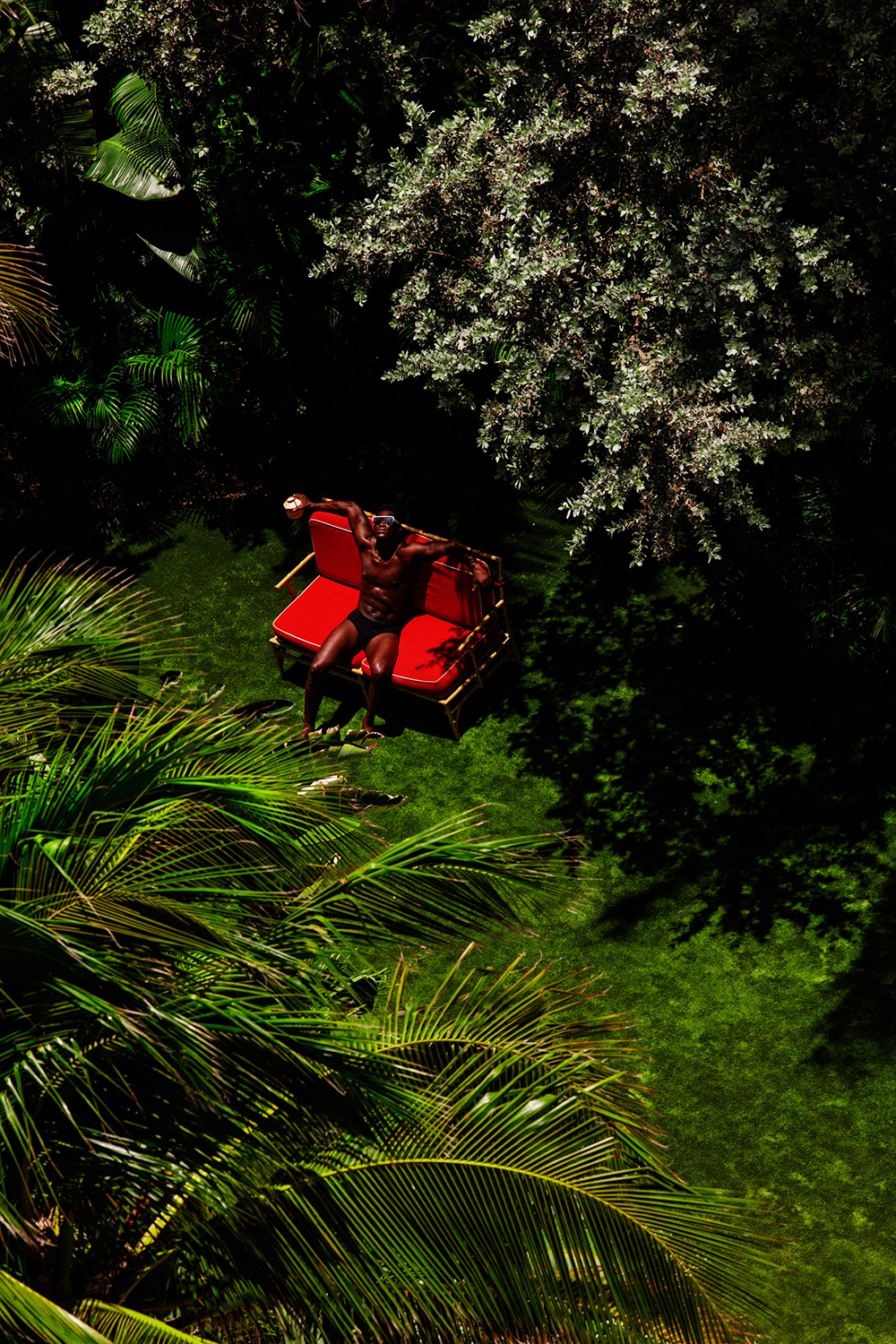 Occupying a gallery space sheathed floor to ceiling (even the industrial ducts) in a shocking red hue, the 14 other works on view were shot last summer and all perfectly encapsulate the high-octane vibe associated with Faena, which Argentine hotelier Alan Faena brought to Miami Beach in 2015. The ever-expanding district now comprises a high-end resort, a boutique hotel, a condo tower, a shopping complex, and a cultural center dubbed the Faena Forum, designed by buzz-worthy architect Shohei Shigematsu.
As for the lavish prints in "Red Room," there's Endless Summer, in which a speedo-wearing man lounges on a crimson loveseat in the middle of an Edenic jungle. A trio of Faena maids take a moment to have a poolside refreshment in Martini Break. And, in Room Service, a butler carries a Champagne bucket to a pair of guests in a Cirque du Soleil–style embrace. One of the most lively images, Faena, captures a troupe of synchronized swimmers spelling out FAENA in the pool. "I had to be on the roof of the penthouse to shoot that one," recalls Kelly.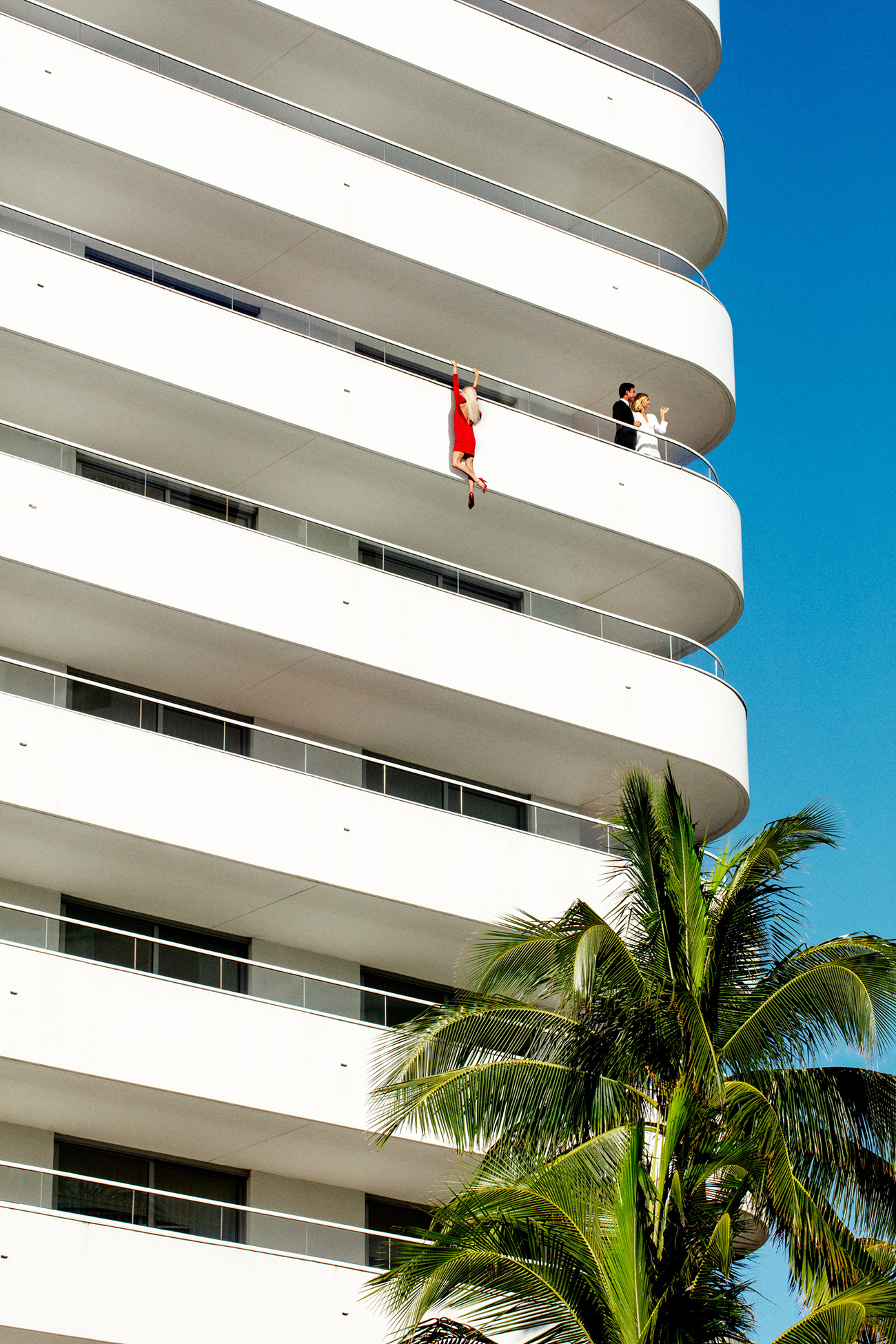 Although Kelly certainly isn't the only one to find respite at the Faena, it has a special resonance for him as a prominent photographer. "Every artist is looking find a sanctuary," he explains. "Helmut Newton had Chateau Marmont, Warhol had The Factory. For me, I came here for lunch five years ago and haven't left. It's definitely my artistic sanctuary."
As a collaboration with Faena Miami Beach and Faena Art Project Room, a portion of the proceeds from "Red Room" will benefit Faena Art, a 501c3 organization. A lively opening night party accompanied the exhibition. See photos below.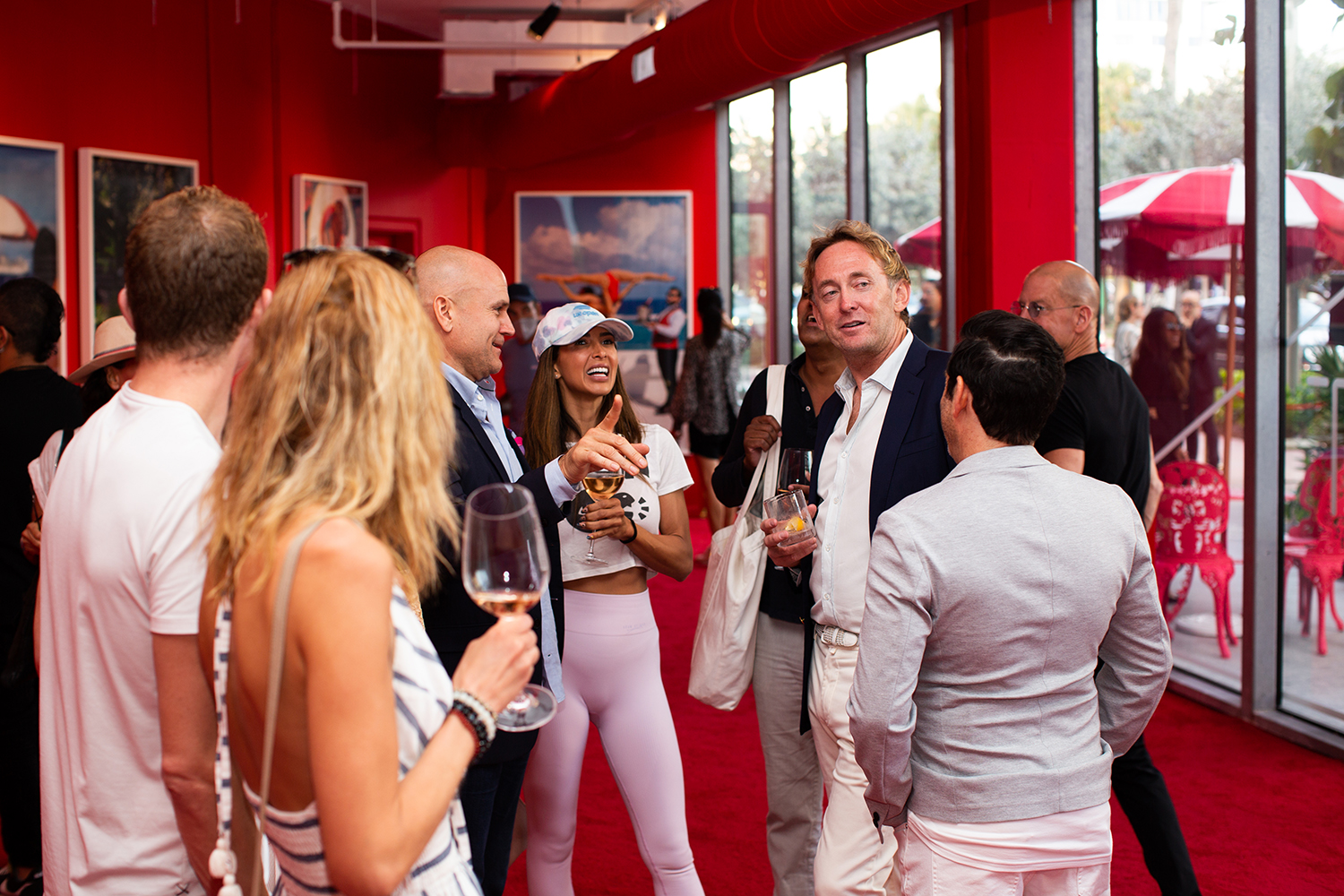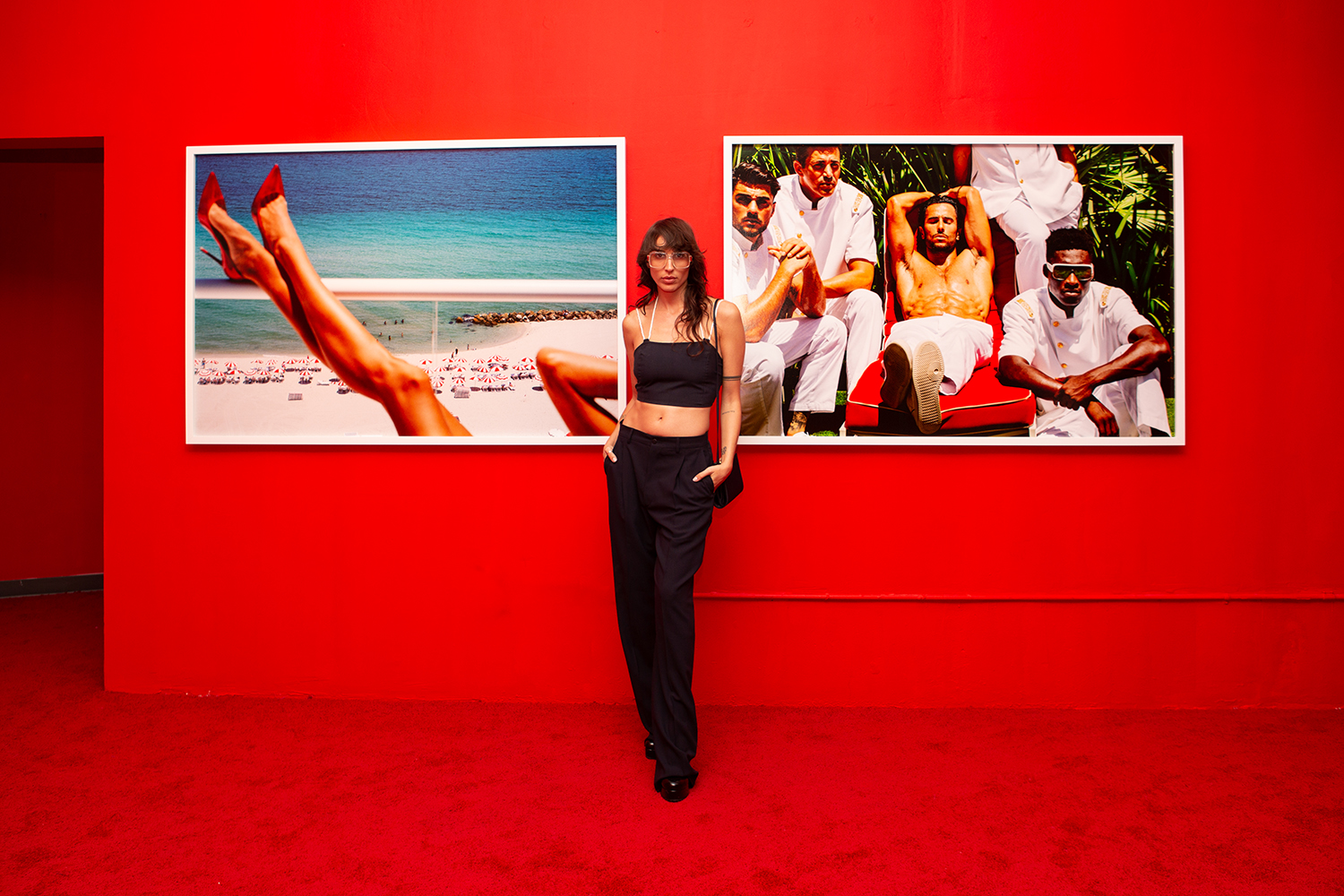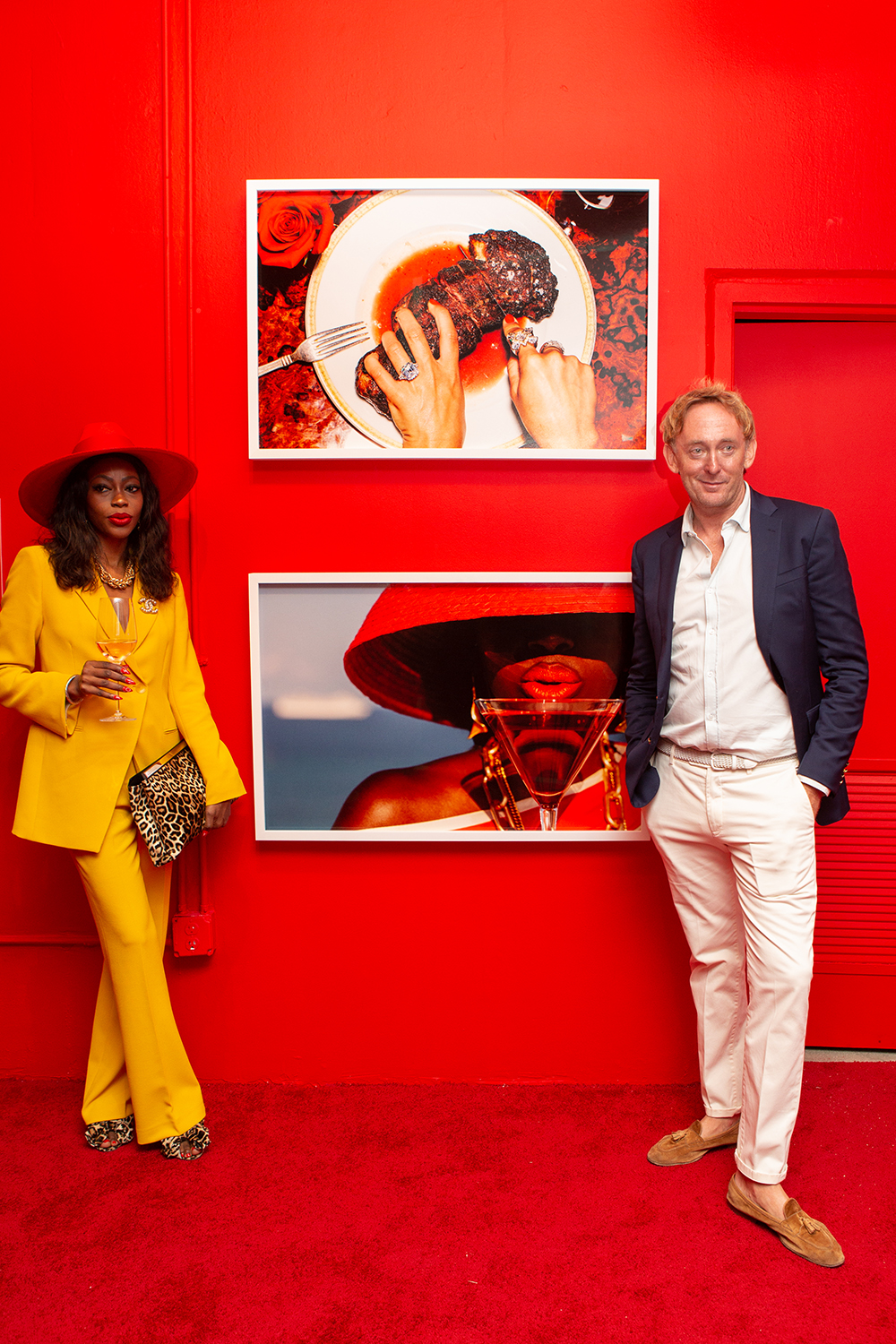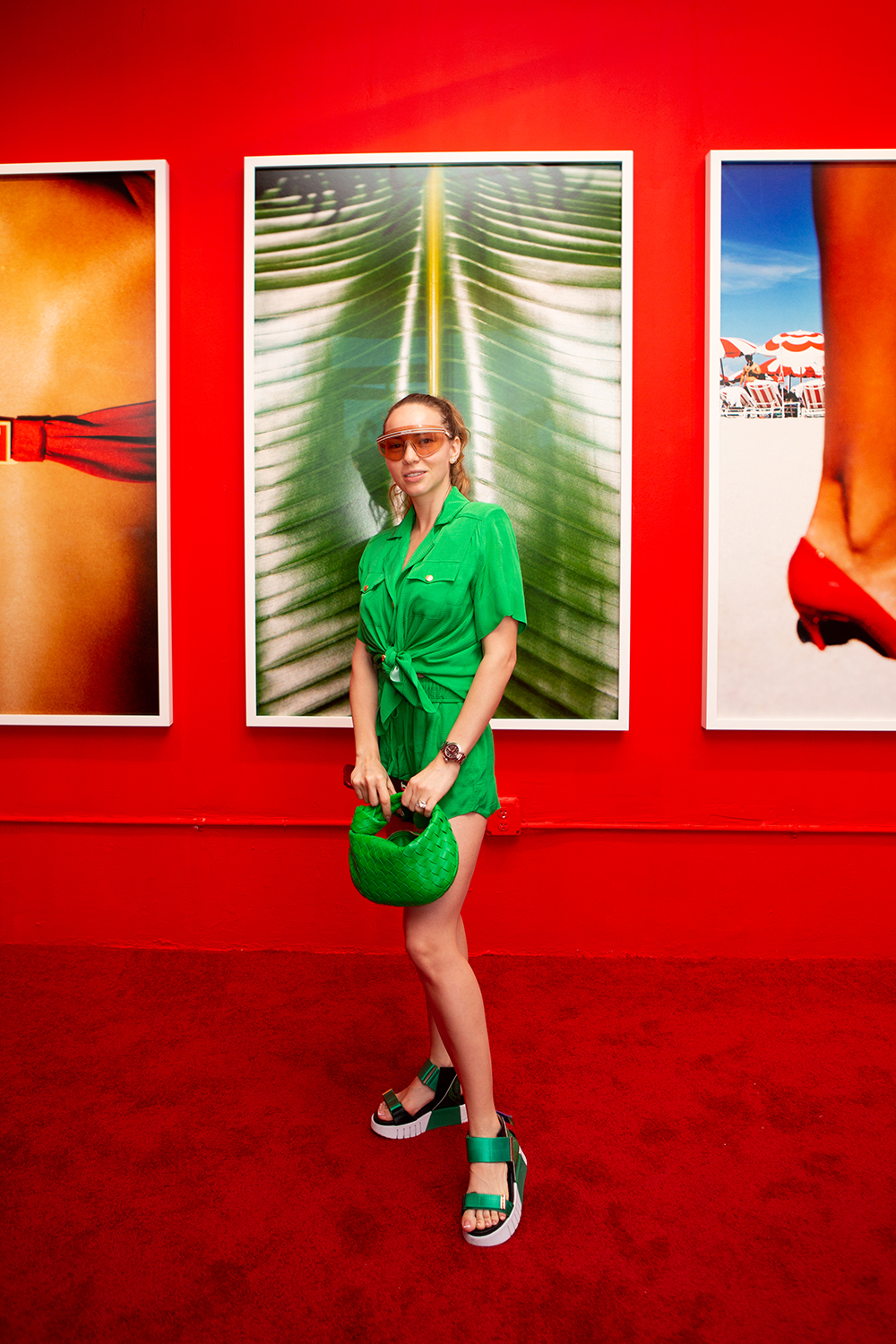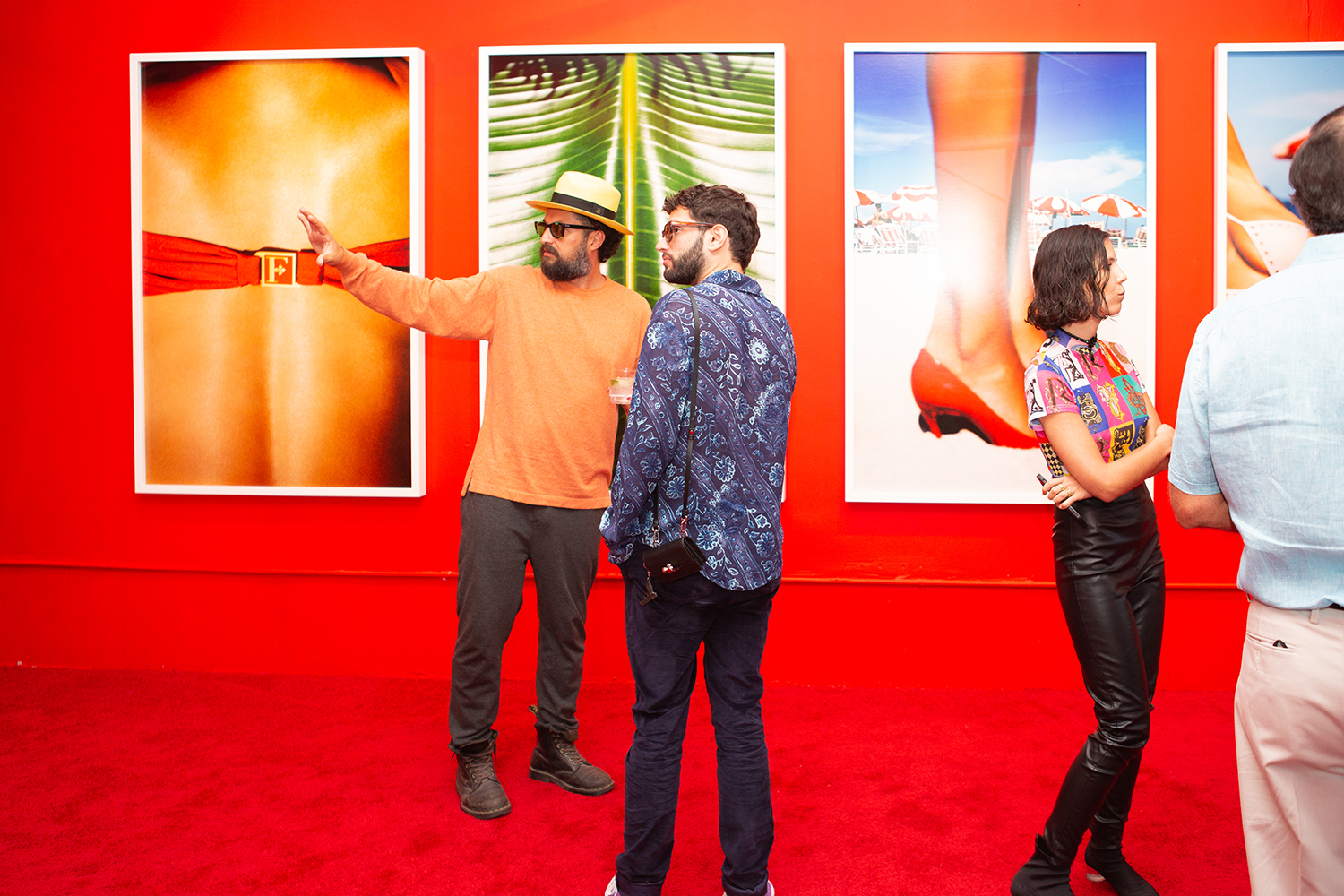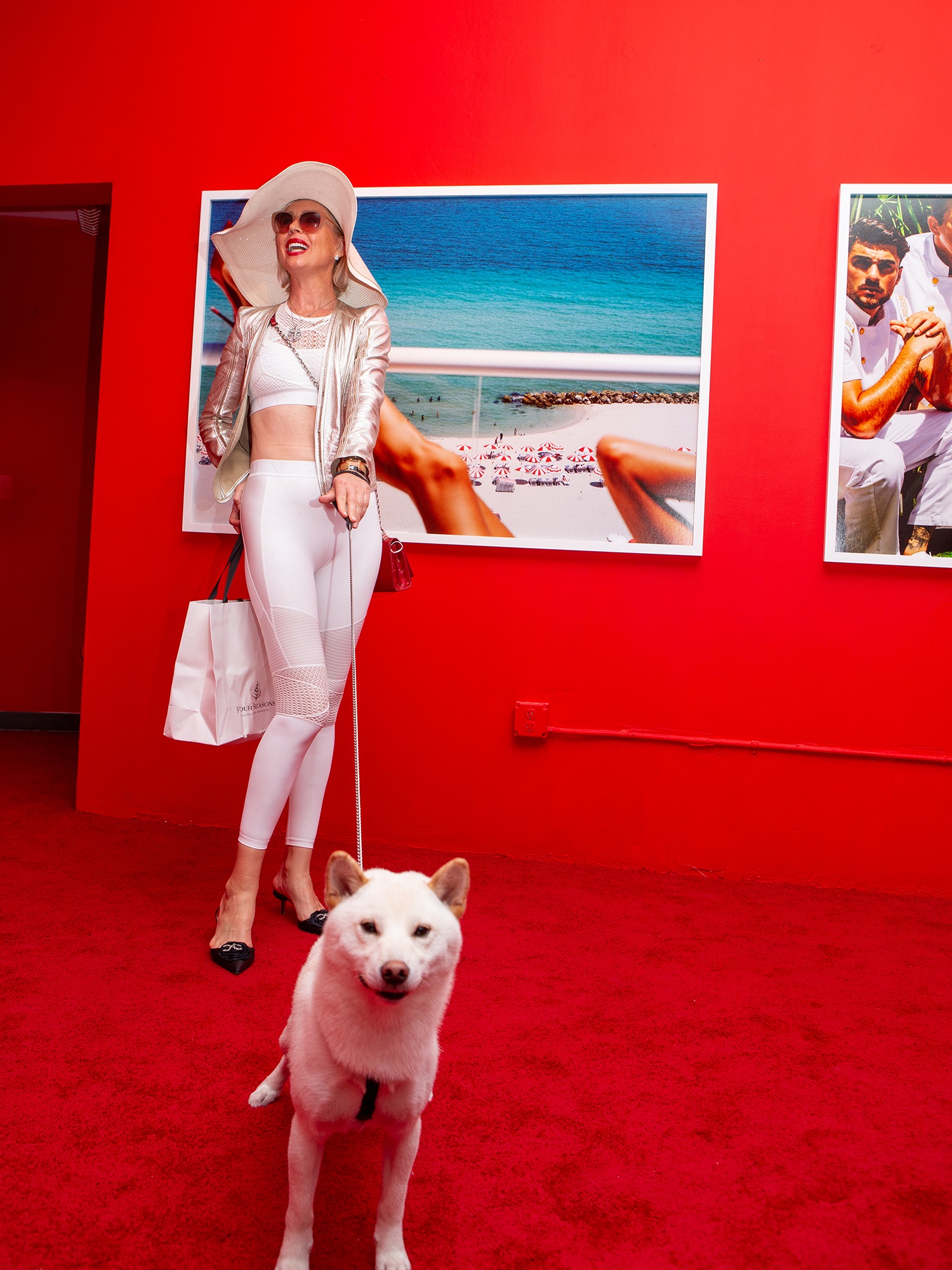 Next Post