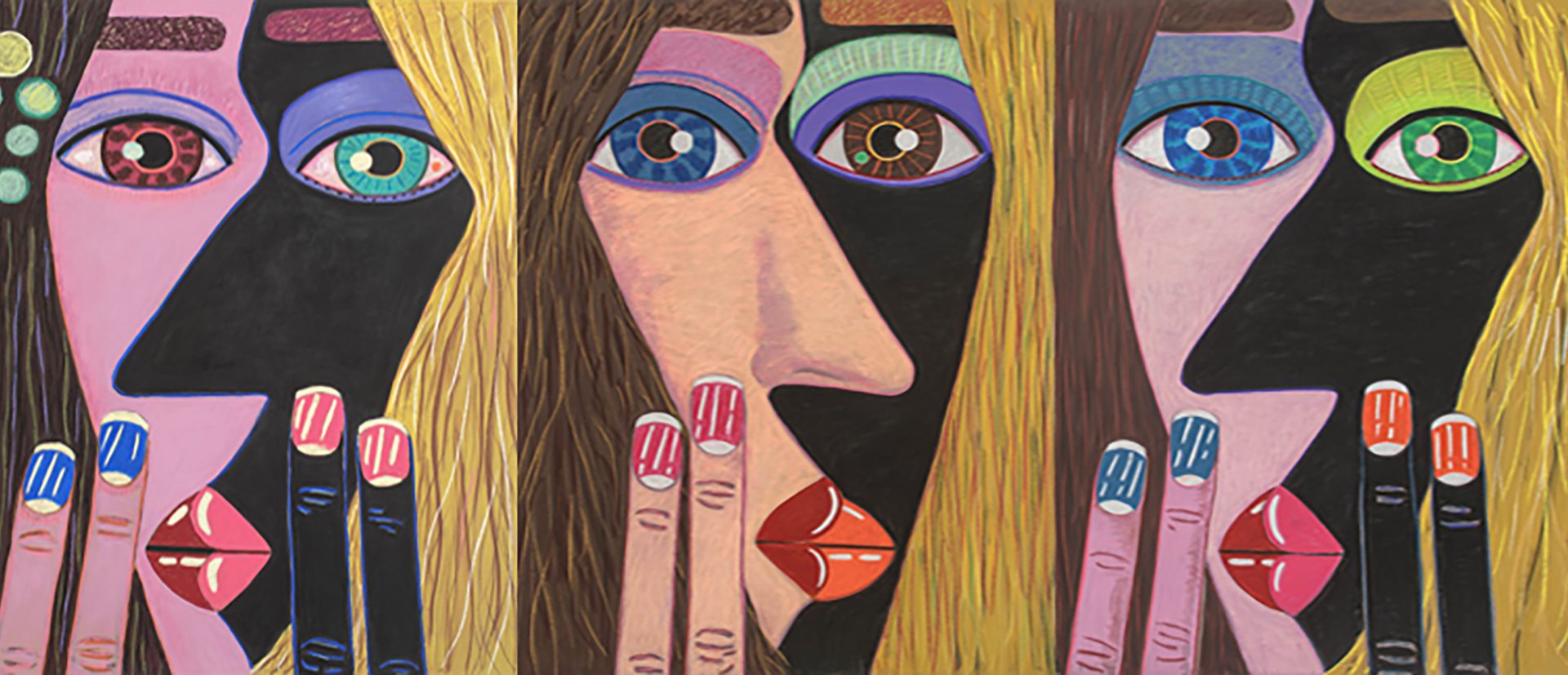 Chicago's Billboards Get Gallery-Worthy Artworks for Expo
Works by major artists including Theaster Gates and Judy Chicago will be on 50 billboards around the city
Visitors to the Windy City for the seventh annual Expo Chicago will have the opportunity to see gallery-worthy works beyond Navy Pier when "Override | A Billboard Project" takes over the screens traditionally reserved for advertising.
The exhibition, titled "Interlude at Hand," runs on more than 50 billboards, September 17 through October 7, and will include works by John Bankston, Olaf Breuning, Brian Calvin, Judy Chicago, Douglas Coupland, Sam Durant, Paul Heyer, Glenn Ligon, Portia Munson, Anahita Razmi, and Lee Wan as well as Amanda Williams and Andres L. Hernandez.
"The list of artists was curated through a blend of solicited submissions, as well as working closely with a few artists on new commissions," says Stephanie Cristello, director of programming at Expo Chicago, the International Exposition of Contemporary & Modern Art. Cristello curated "Override" with exhibitor relations and programming coordinator Alexis Brocchi and Daniel Schulman, Chicago's Department of Cultural Affairs and Special Events program director. "Overall, the vision of the project was to select a series of works that relate to the context of billboard advertising in order to adopt, but also intercept, the context of how these works are displayed."
A site-specific installation from Chicago artist Theaster Gates, Black Madonna (2018), will be displayed exclusively on a billboard at 515 West Ida B. Wells Drive (the recently renamed Congress Parkway). "This was a series proposed specifically for this exhibition," says Cristello. "I had just returned from Switzerland, where I had seen Gates's 'Black Madonna' exhibition at the Kunstmuseum Basel, and was particularly struck by the central installation, which featured a massive collection of the black-and-white photographs from the Johnson Publishing Company archive. Hundreds of the framed photographs were configured within a wooden structure within the center of the galleries, as if they were books, and so what you could see by facing the work was just the edges of the black frames. On top of the structure, there was a type of shelf, where the museum guards—who were wearing white gloves—would pull out photographs and place them on the top for viewers to see, as if on permanent rotation.
"This rotational aspect was one that I was thinking about when we proposed the project for the dedicated billboard at 515 West Ida B. Wells Drive," Cristello continues. "The significance of this project, in Chicago specifically, is wide reaching. In addition to being the home of the Johnson Publishing archives, permanently housed at Gates's Rebuild Foundation at the Stony Island Arts Bank, the work pays homage to one of the most significant imprints of American black culture."
Each of the 50 screens, displayed at 28 sites around Chicago, will cycle through a series of works; a viewer would see the whole program over approximately the course of one hour. And while Expo is celebrating its seventh year, "Override" is just in its third iteration.
"Tony Karman, president and director of Expo Chicago, was part of the Municipal Marketing Committee developing the City Digital Network, and as such was intimately familiar with the capabilities and mission that the city had for the initiative," says Cristello. "Three years later, in 2016, Expo Chicago was able to collaborate on the first exhibition with the full support of the city, and has committed to continuing the partnership. While the program has not grown in terms of its number of artists, it has grown in its reputation and stature as an opportunity in the city to feature artists from our international galleries. As we travel to fairs around the world, 'Override' is constantly a really exciting prospect for artists, and many of them have made new work specifically for Chicago. And it is so easy! No shipping required, just a JPEG."
Next Post