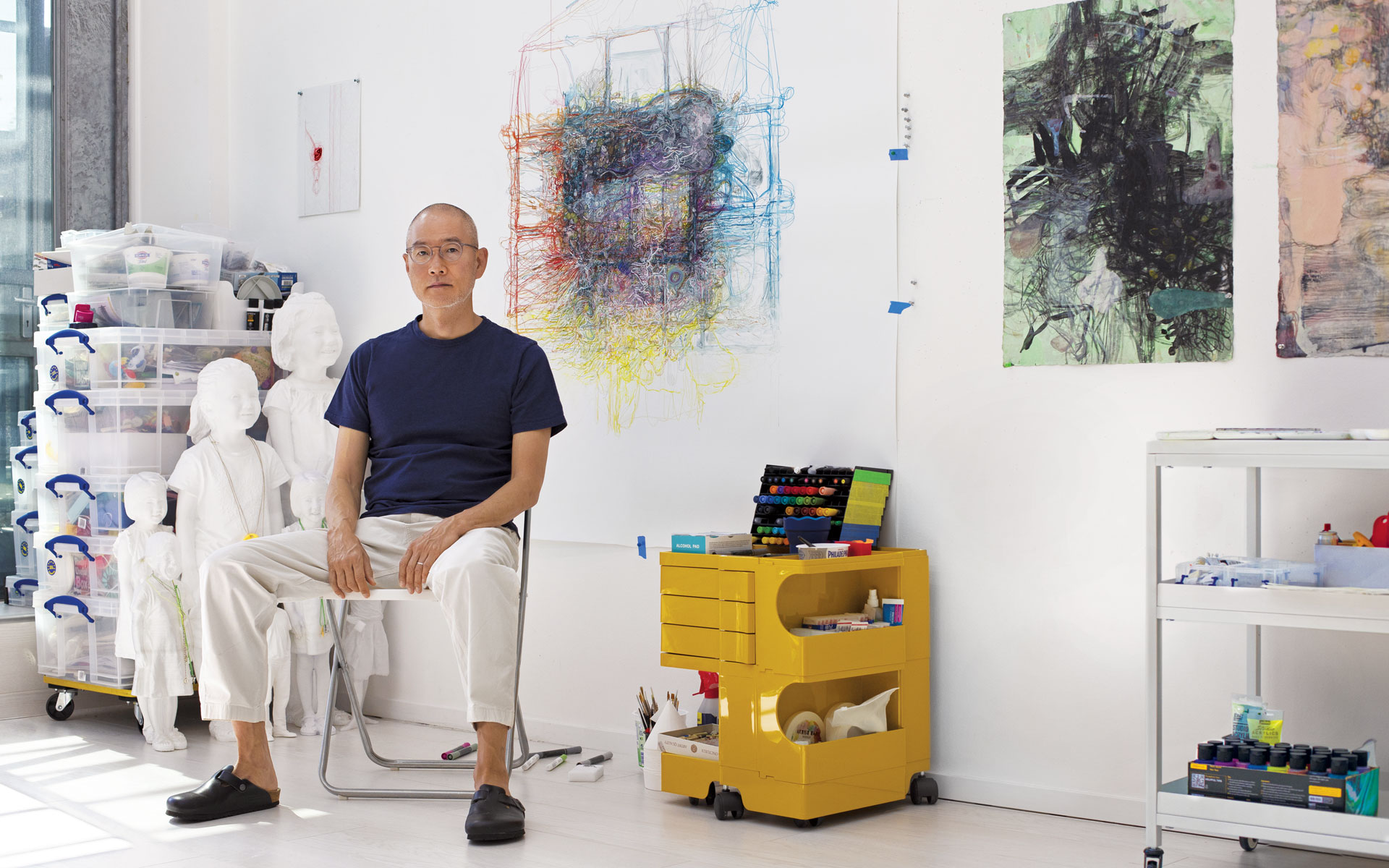 Explore Do Ho Suh's London Studio
For 30 years, the artist has been making work that investigates ideas around identity, displacement, and the meaning of home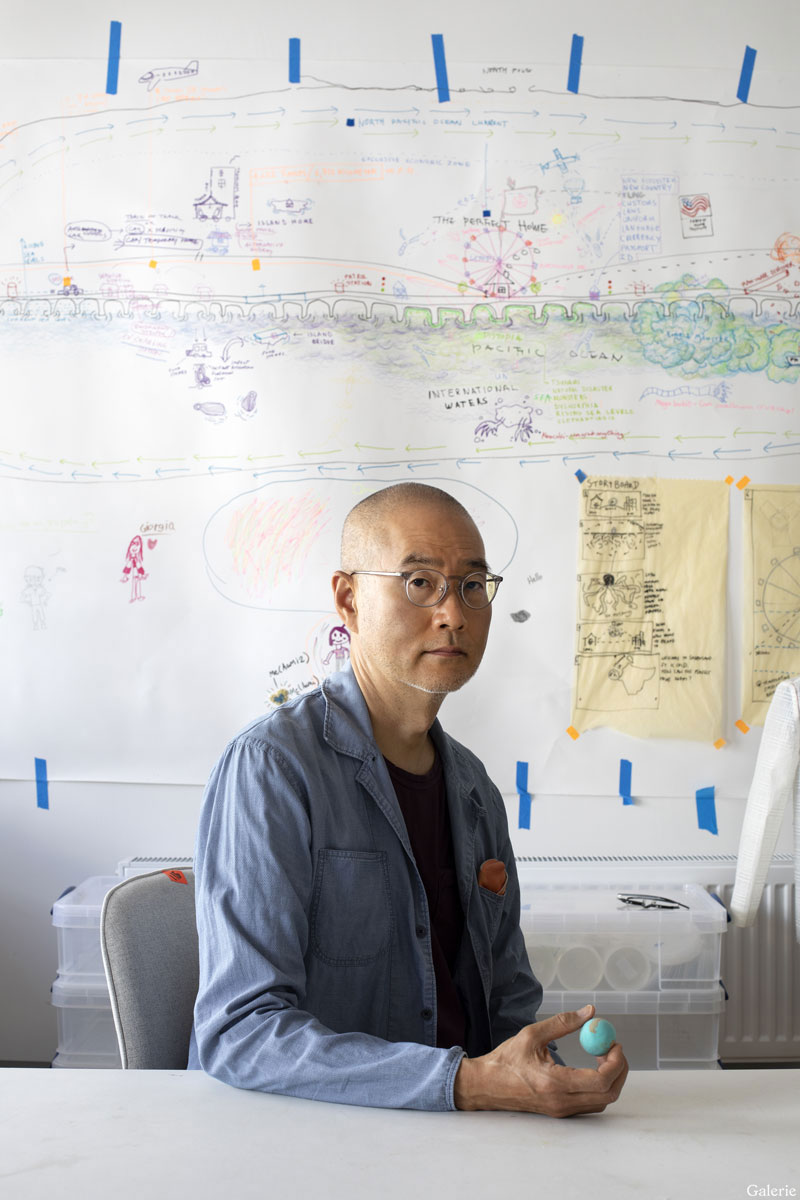 When Korean artist Do Ho Suh left Seoul to attend the Rhode Island School of Design in the early 1990s, he struggled to learn English and a new system of measurement. To adapt, he began habitually recording the dimensions of his surroundings with a tape measure. "That was the way I was dealing with a sense of displacement," says the artist, "trying to confirm I'm living in this space."
It's a ritual that Suh has continued for three decades, making it central to an art practice that encompasses sculpture, works on paper, video, and his signature installations, which re-create residences at one-to-one scale using translucent colored fabric. Hovering between precise architectural articulation and ethereal mirage, these projects document rooms in which he's lived and worked, from Seoul and Providence to Berlin, New York, and, most recently, London, where he moved to raise his two children, ages 11 and 8, with his British wife. "You cannot get rid of your homes," says Suh. "You always carry them with you. This is about the memory."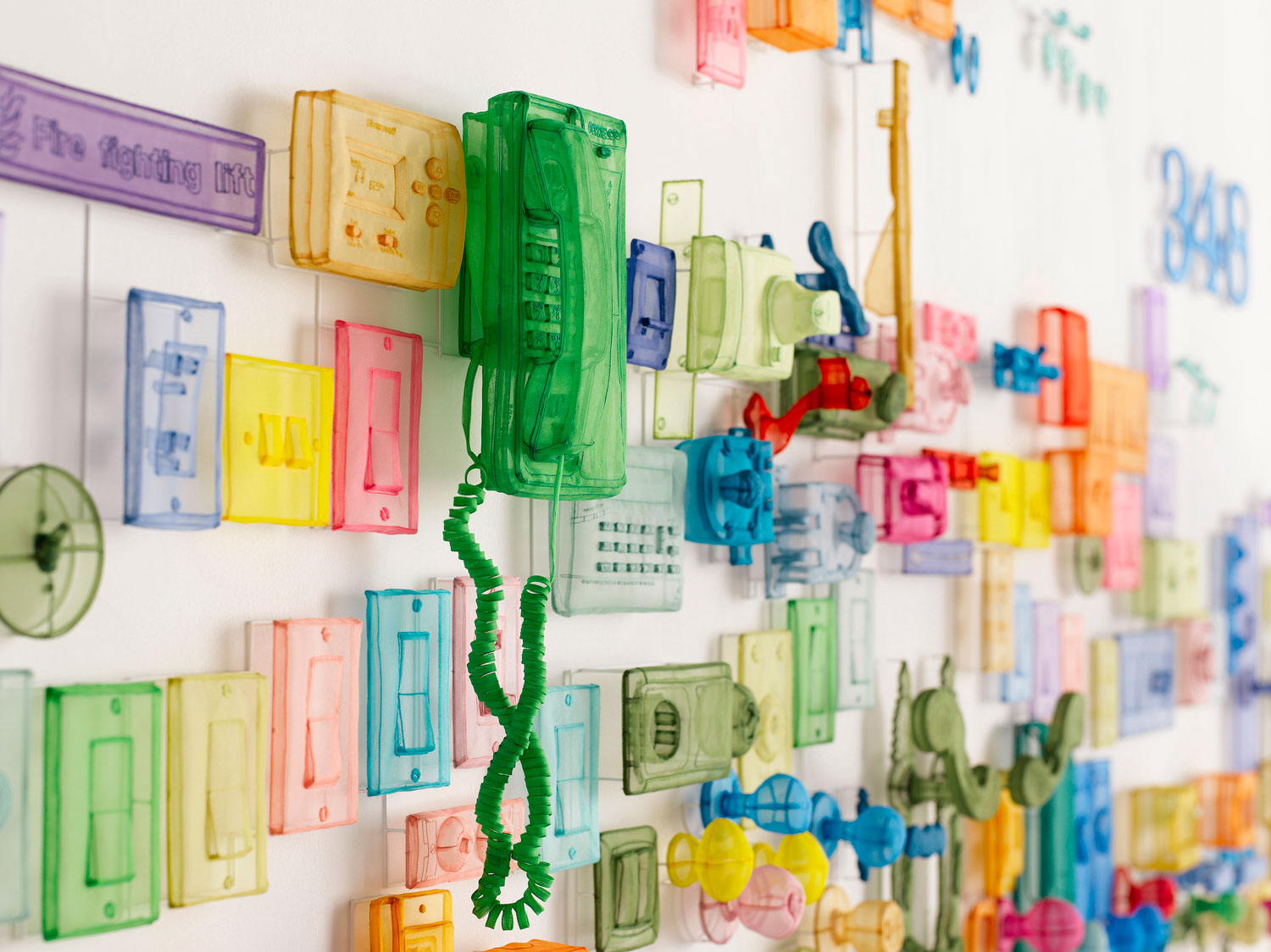 The artist's exploration of memorialization, both personal and cultural, continues in his first New York show with Lehmann Maupin in eight years—his 11th solo with the gallery—on view through November 5. Suh will debut a large-scale wall installation composed of some 300 of his small "Specimens," intricately stitched fabric sculptures outlining individual household objects such as doorknobs, intercoms, light switches, and electrical sockets, all precisely modeled on fixtures in his various homes. Hung at the same height as in their rooms of origin, they vary in detail and color and become almost like musical notes on a score.
"Those are the things that I touched every single day," says Suh, who conceived the installation during the pandemic lockdown, when domestic routines became magnified. "I wanted to see the pattern of the movement punctuated by these simple forms. It really represents the passage of my life."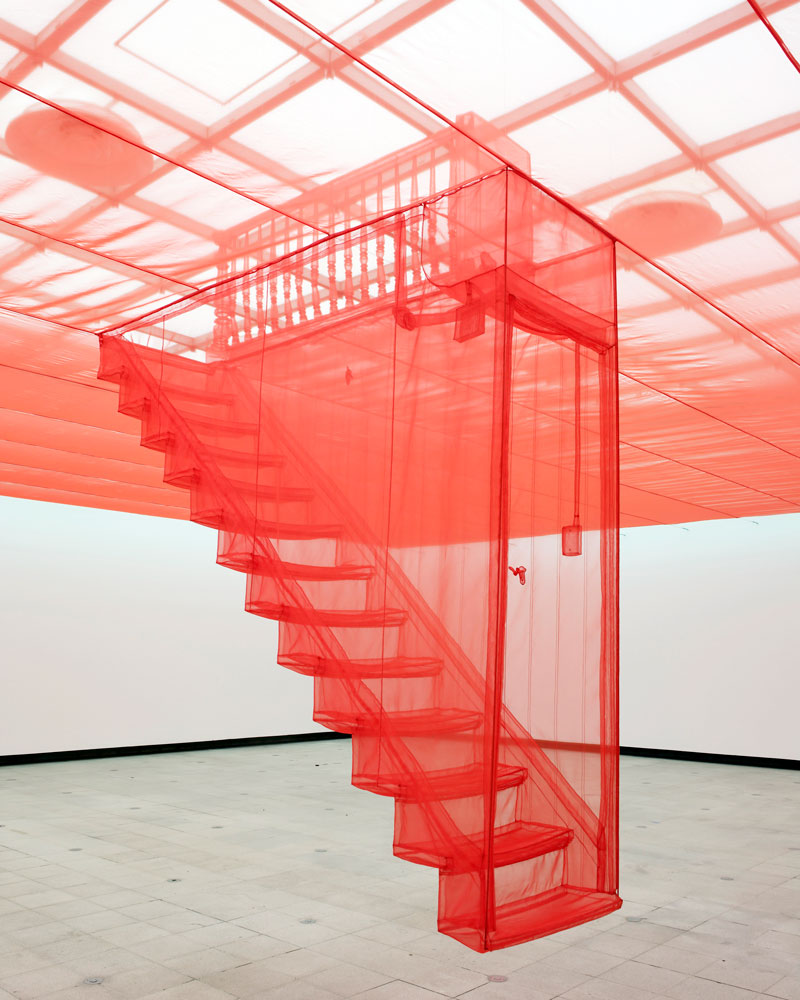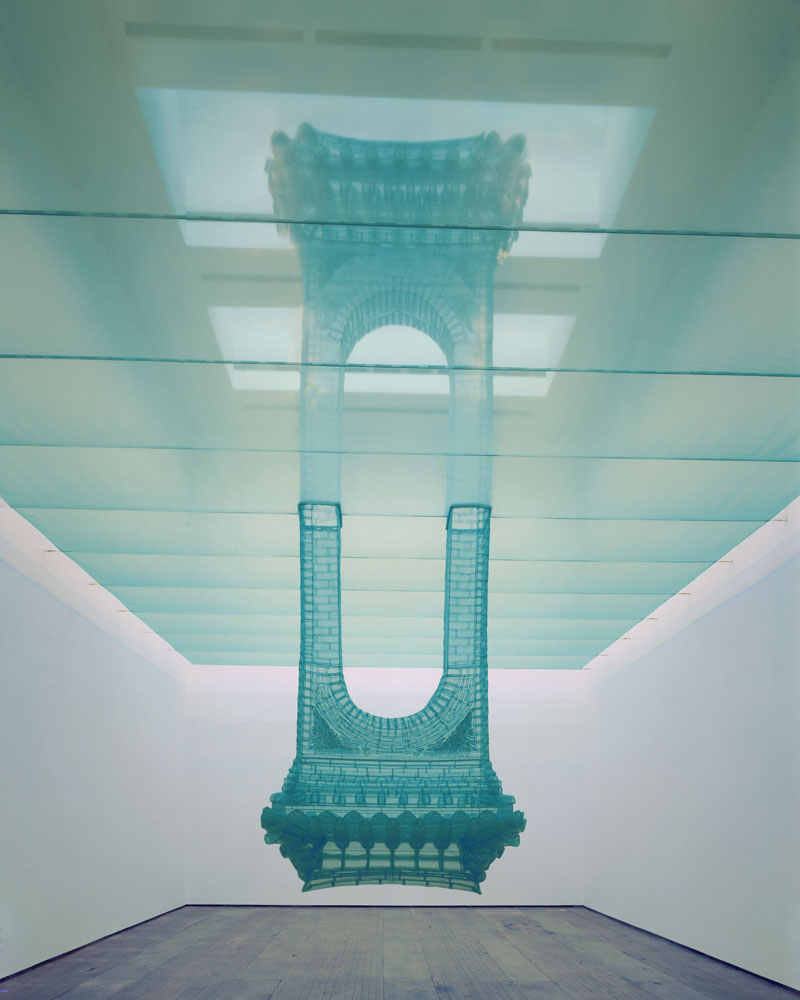 Also premiering at Lehmann Maupin is Suh's first inverted monument, inspired by the removal of public Confederate and colonialist statues that accelerated in the wake of George Floyd's murder. Working with the Centre for Print Research at the University of the West of England in Bristol, Suh collaborated with the robotics team to model a semitransparent plinth with a dense network of plastic strands that were extruded by a hand-controlled nozzle. Entombed inside this volume, an upside-down figure of the same material is visible.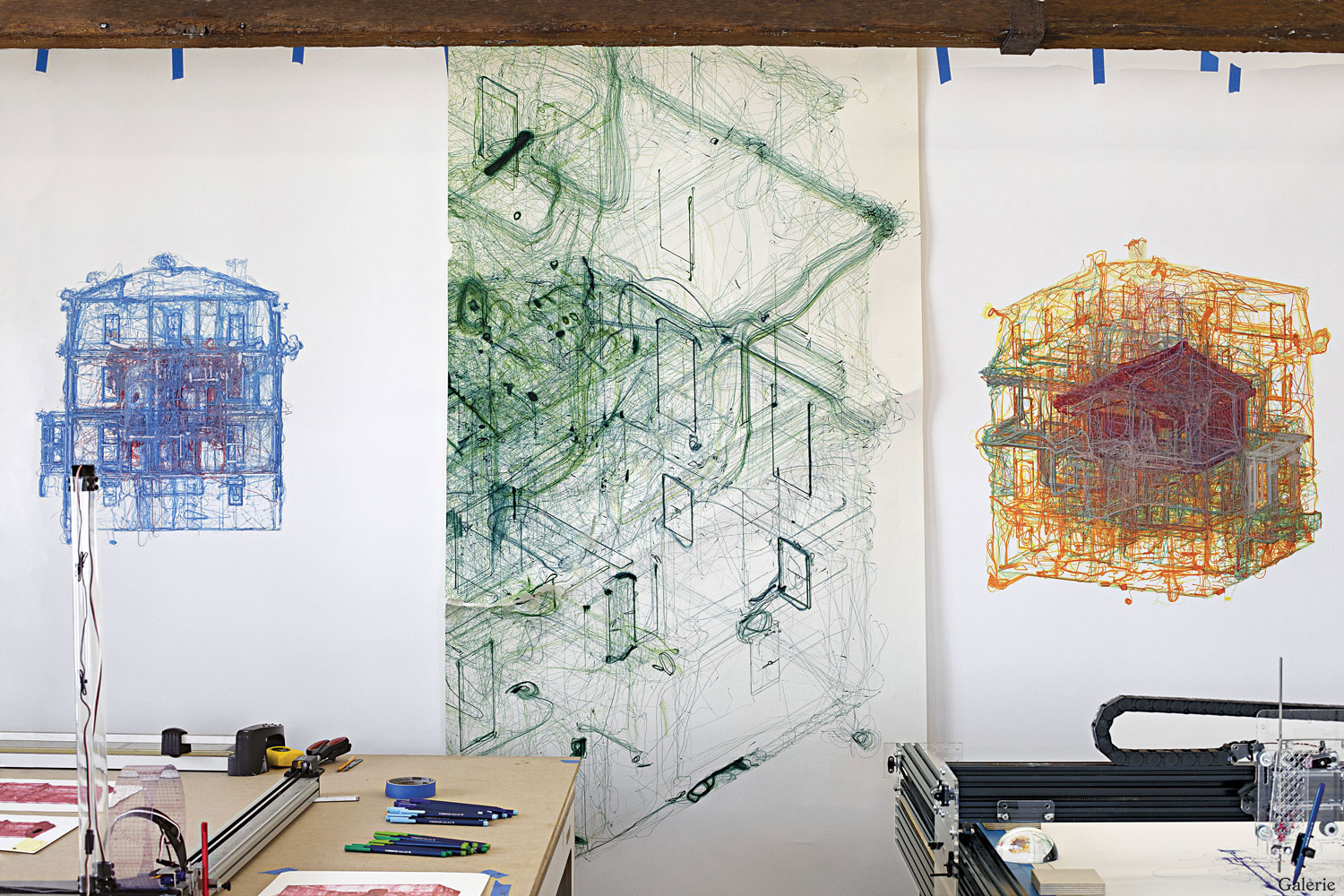 "Basically, this pedestal is engulfing the figure on top," says Suh, who likes the anti-monumental quality of lightweight plastic strands, a counterpoint to plinths made of stone. "I tried to challenge the power of the public monument by inverting the hierarchy." 
"I tried to challenge the power of the public monument by inverting the hierarchy" 

Do Ho Suh
Guided by a computer algorithm, the robot was programmed to move like an ant as it drew the plinth's matrix, which resembles the human circulatory system. "The robot is quite interesting because it allows me to give up some of my authorship," says Suh, whose practice has always been highly collaborative, whether with teams of sewers or architects. "The computer has its own mind. We cannot really predict the result."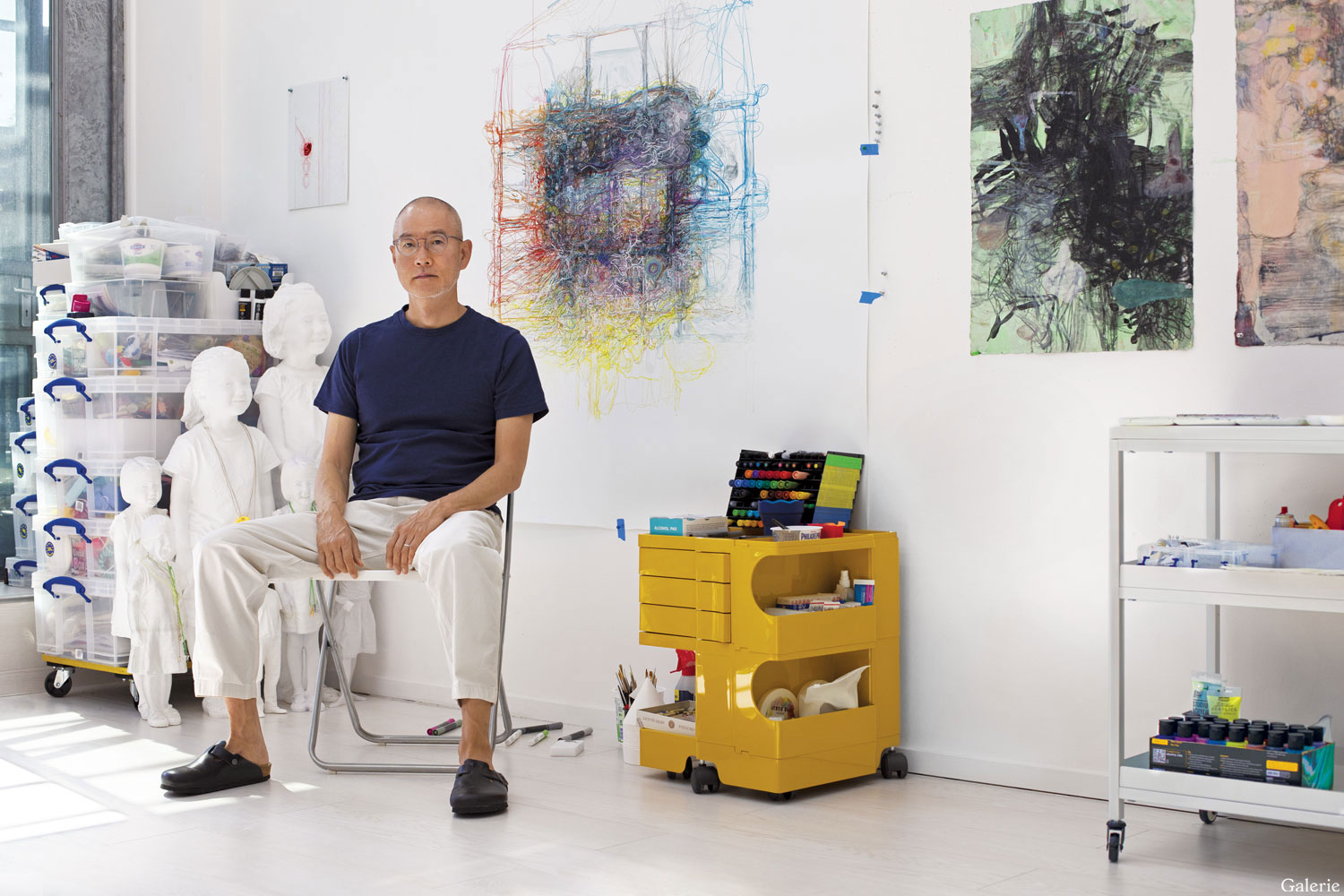 In Suh's first projects about other people's homes, two films on view in the gallery document the destruction of large apartment complexes—one in London, one in Korea—that were built with Utopian ideals but fell into dilapidation. "A lot of families had to be relocated, some of them still living there while the building was being dismantled," says Suh, of Robin Hood Gardens in London. He filmed the demolition of the structures using a time-lapse technique. Underscoring the sociopolitical dimensions of his work, he adds, "I am aware that my displacement and diaspora was a voluntary one, but there are over 80 million people who have been forced to leave their homes."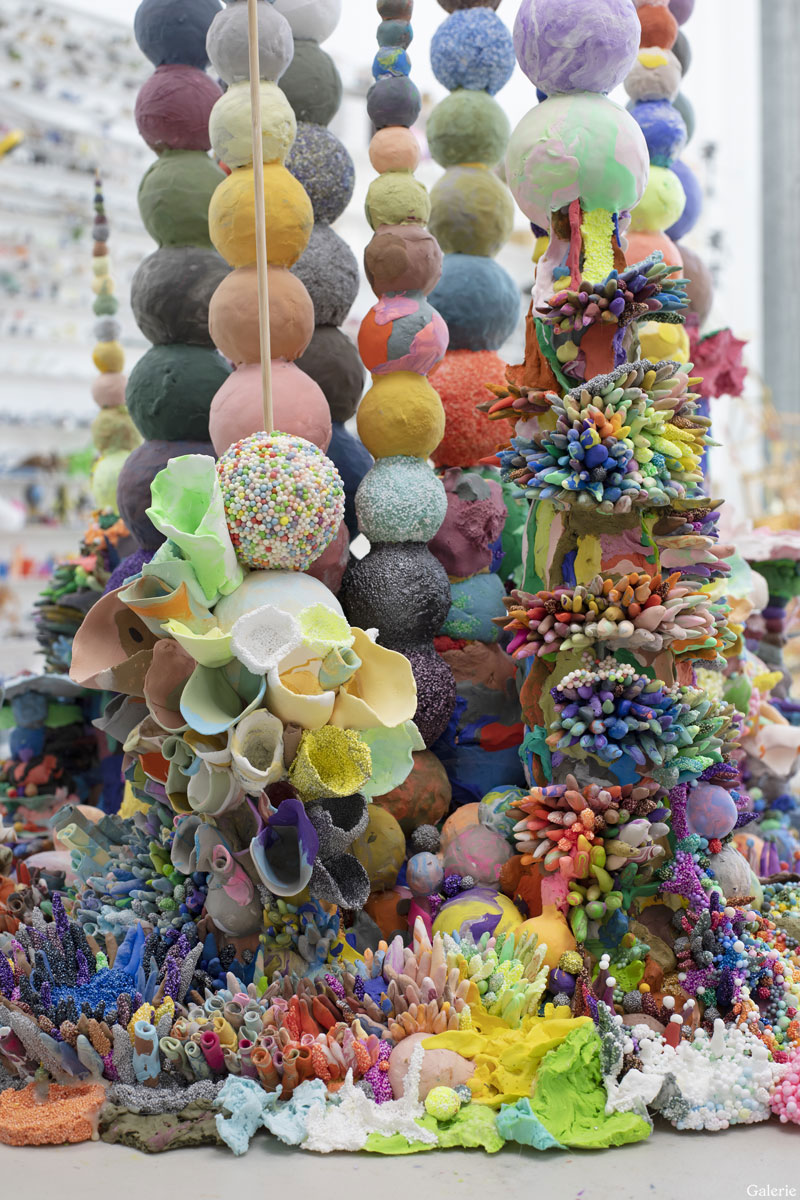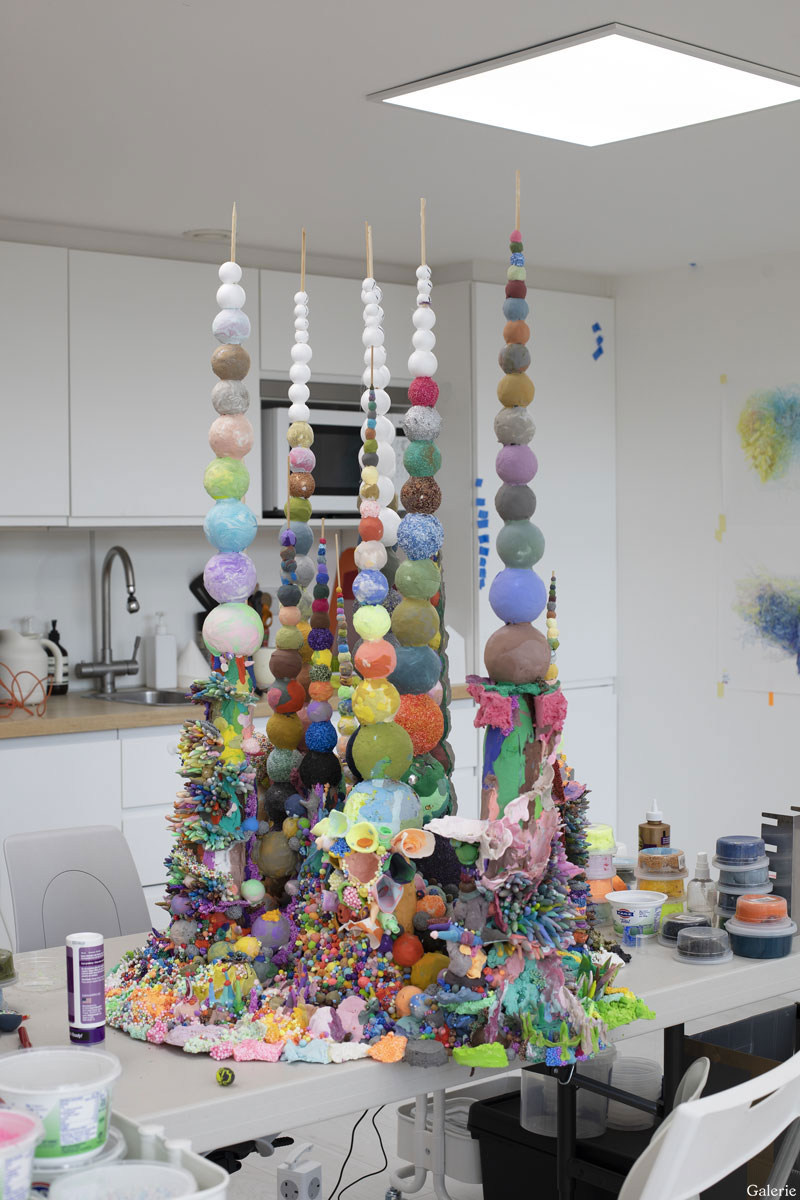 Curator Rachel Kent, who organized a comprehensive survey of Suh's work that opens at the Museum of Contemporary Art Australia in Sydney on November 4, says she couldn't think of a more relevant moment to do this exhibition. "Do Ho's themes of migration, of what it feels like to be between different cultures, speak to our global situation," says Kent. "He's literally taking you into his home, taking you through this very intimate history, but at the same time it's something that we all experience in different ways. It is quite universal."
A version of this article first appeared in print in our 2022 Fall Issue under the headline "Taking Measure." Subscribe to the magazine.
Next Post