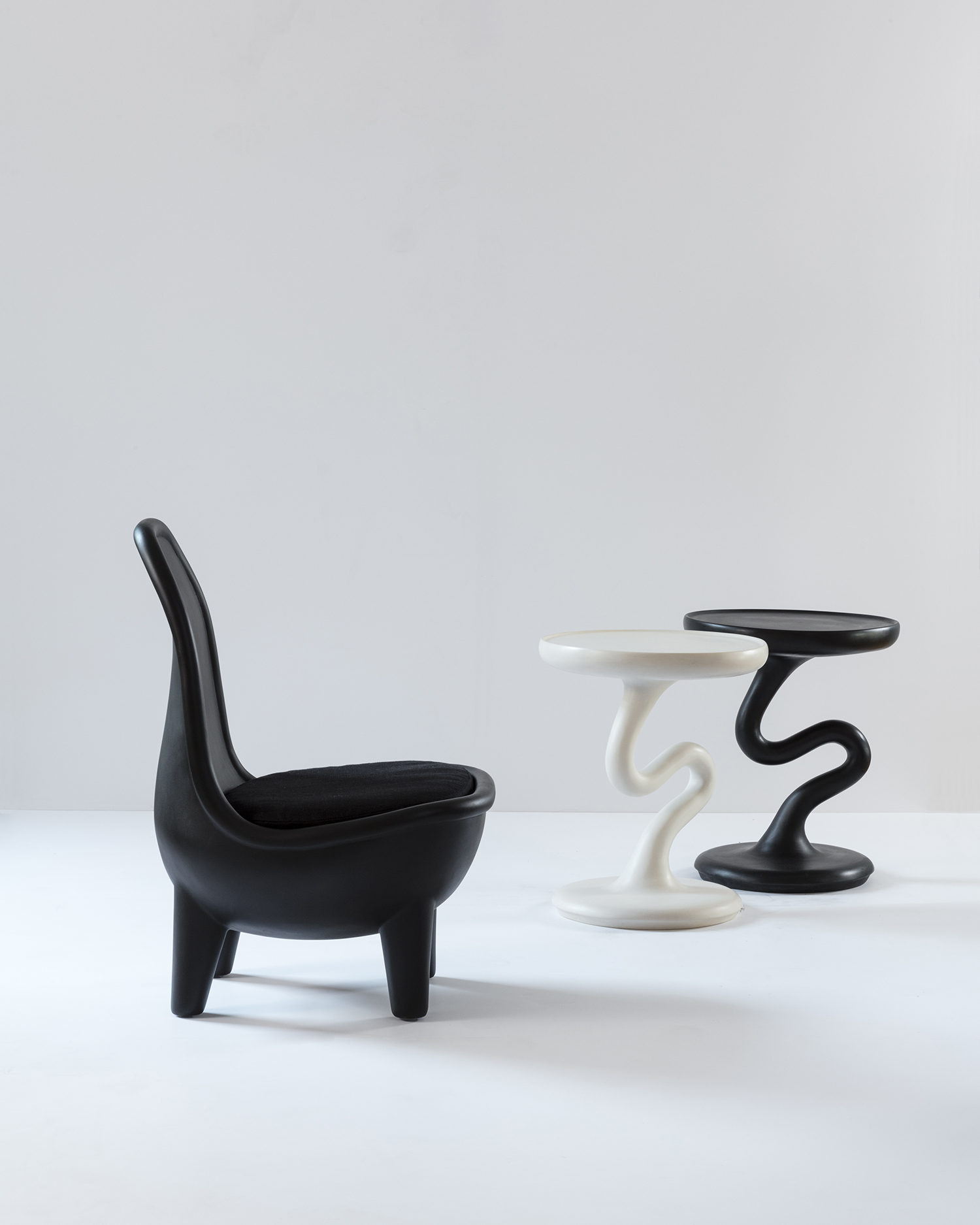 With his new exhibition "In & Out," esteemed French artist and designer Eric Schmitt is unveiling new work for the first time in four years. Now on view at Ralph Pucci's Manhattan outpost, the presentation features an array of contemporary furnishings that embrace Schmitt's playful side. "Choosing a theme for a show always feels a bit like an 'ego trip,'" says Schmitt, who is celebrated for his cutting-edge take on French Art Deco traditions. "I decided to focus on people and their collective memory spanning far back in time."
Originally from Toulouse, the self-taught artisan moved to the commune of Fontainbleau in 1997 and has been creating sculptural, organic furnishings from his workshop there ever since. "For this collection, there has been a lot of research and different craftspeople involved: bronze and aluminum founders, chasers, ceramicists, marble makers, and the Pucci-made plasterglass," he says. To that end, half of the 14 works on display were crafted in Ralph Pucci's 18th Street factory in New York, while the rest were manufactured in France.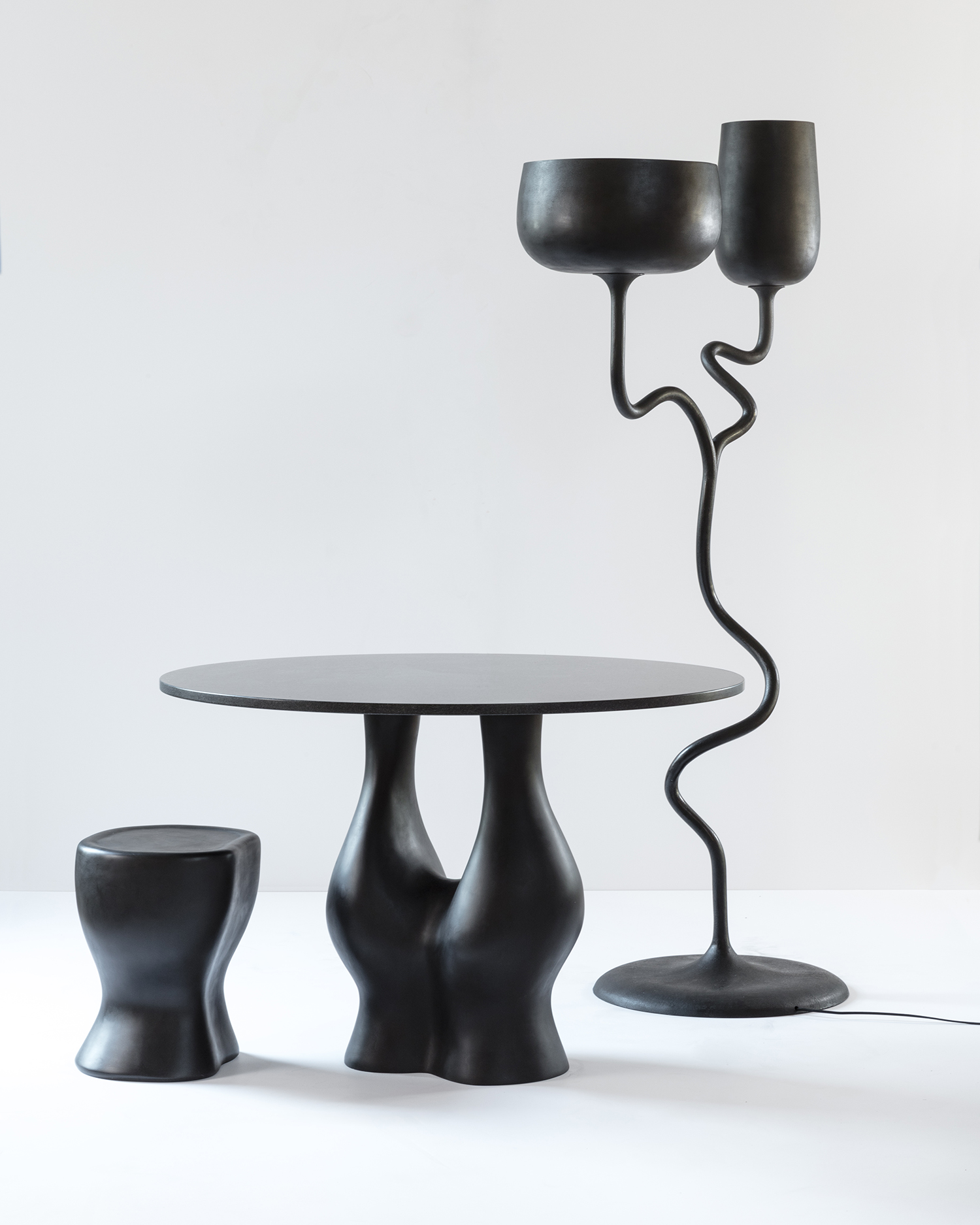 The plasterglass furnishings, including the Out Going stool and Out Work lounge chair, are suitable for indoor or outdoor use thanks to the durability of Pucci's proprietary material, which was designed to mimic resin. "We worked exactly as if it were bronze, even choosing a range of colors that is similar to patinas," says Schmitt. "One process is no more noble than the other." His team also conjured the Out Standing dining table out of plasterglass, topping the shapely two-pronged base with a circular slab of black granite.
Adding a pop of color to the primarily black-and-white collection are ceramic pieces: two glazed side tables and a pair of lamps that also incorporate bronze. Patinated aluminum also figures into the collection, such as with the Out Sea cocktail table, In Light pendant, and In Love floor lamp. "The In Love lamp was very complex, we nearly abandoned it several times but I liked it so much that we persevered, and it is my favorite," reveals Schmitt.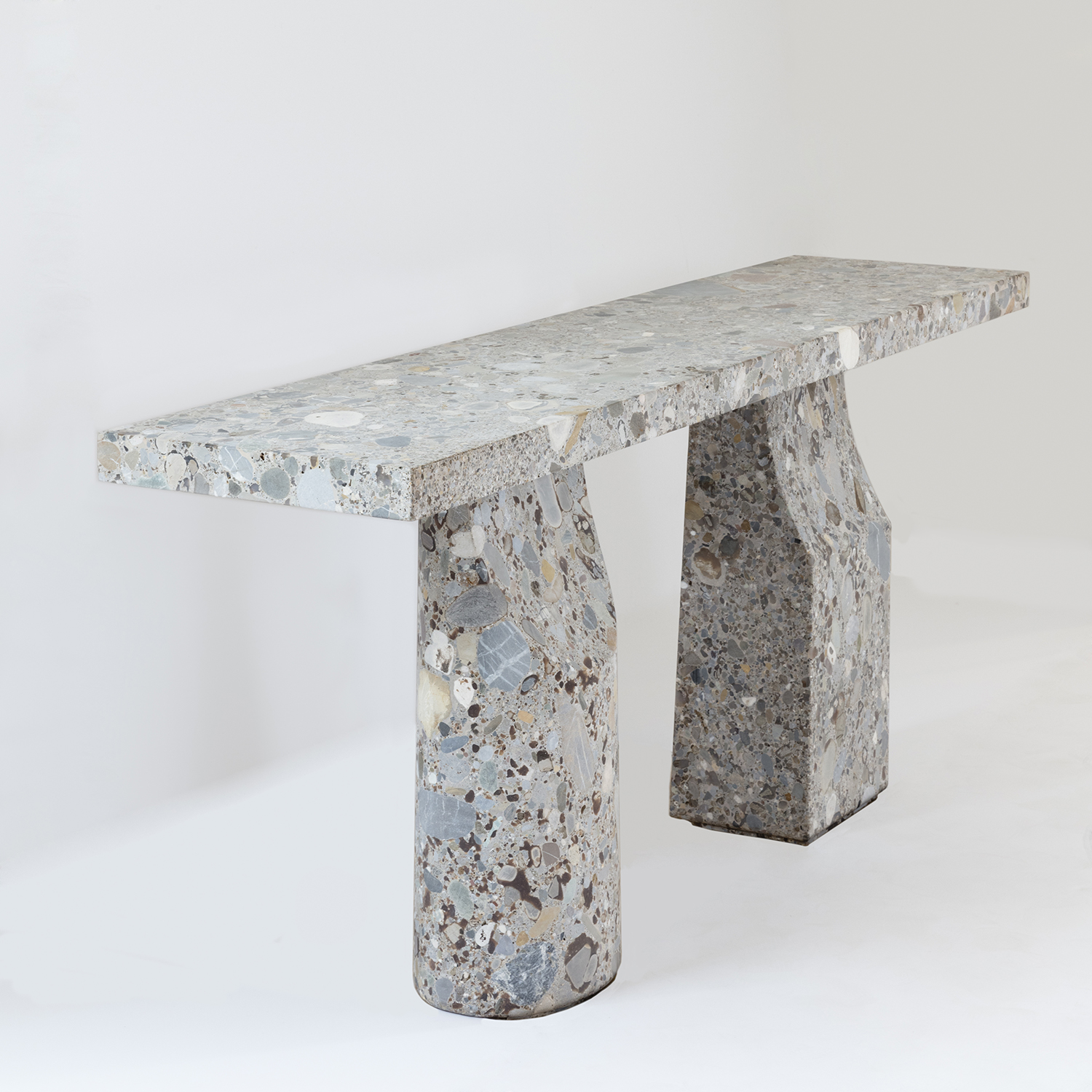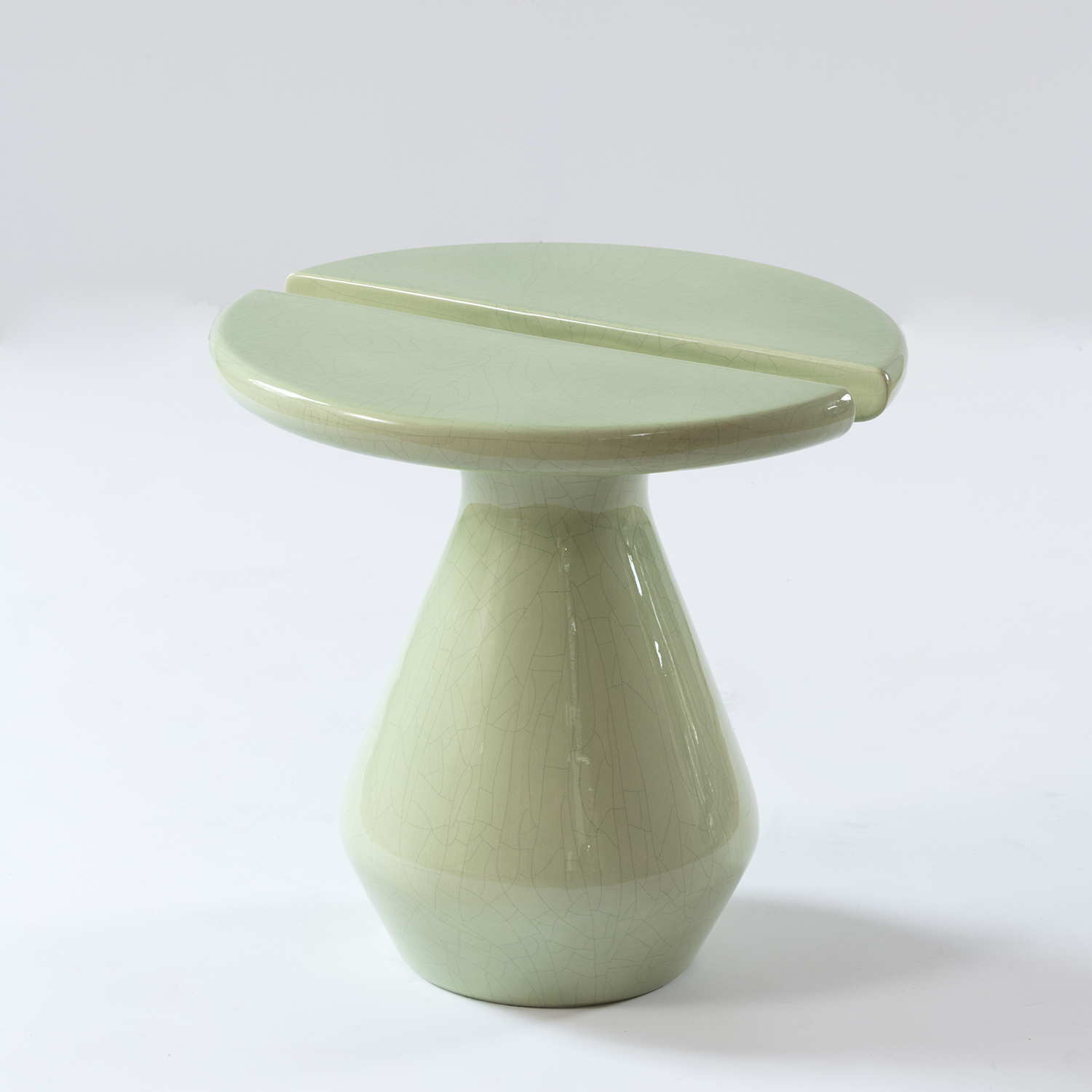 Notably, the squiggly lines represent a slight departure for Schmitt, who describes the form as "returning to a first love, but keeping only the symbolic part of my old shapes." And as with all of his work, each piece is eminently covetable and versatile enough to be deployed in a range of environments.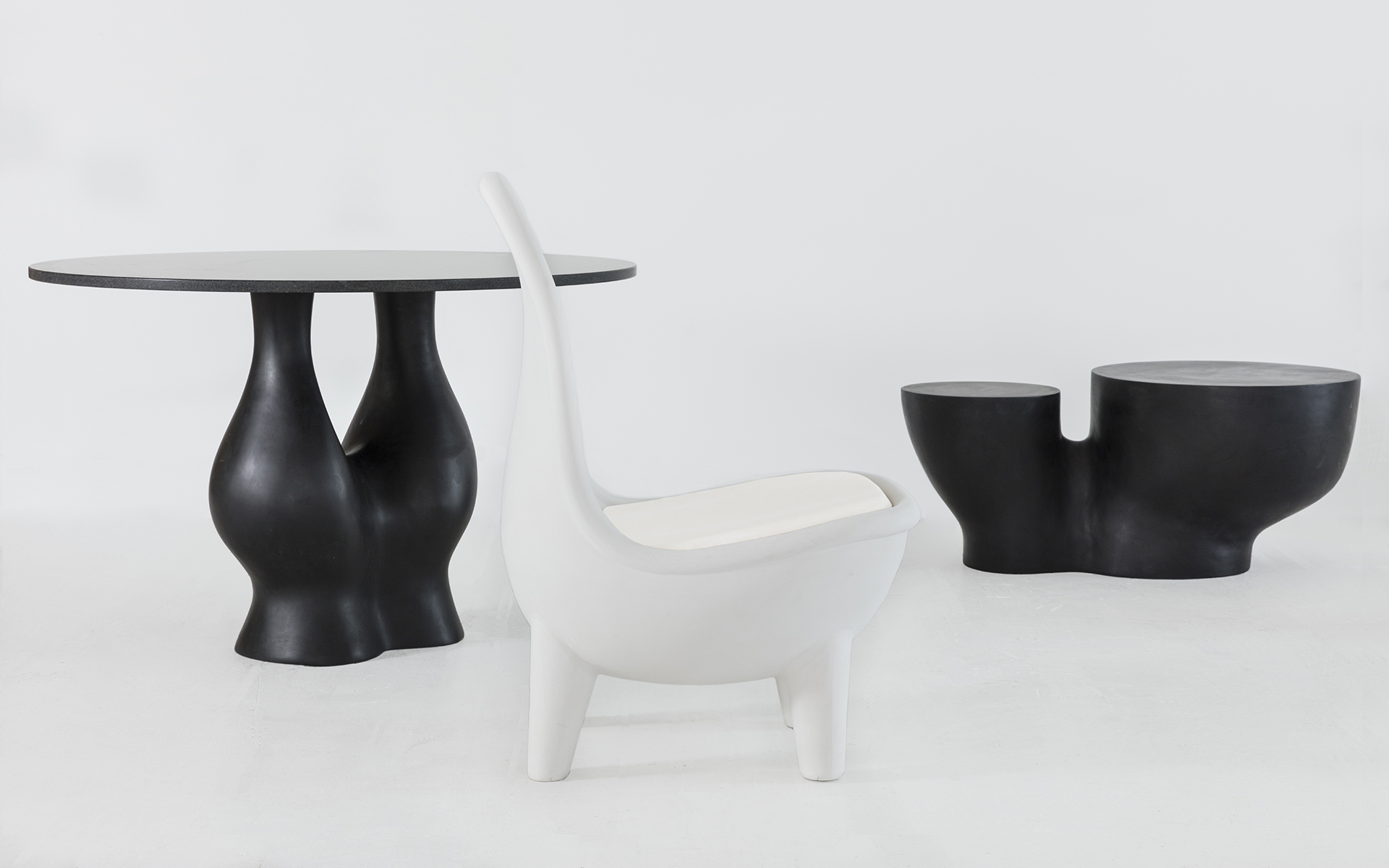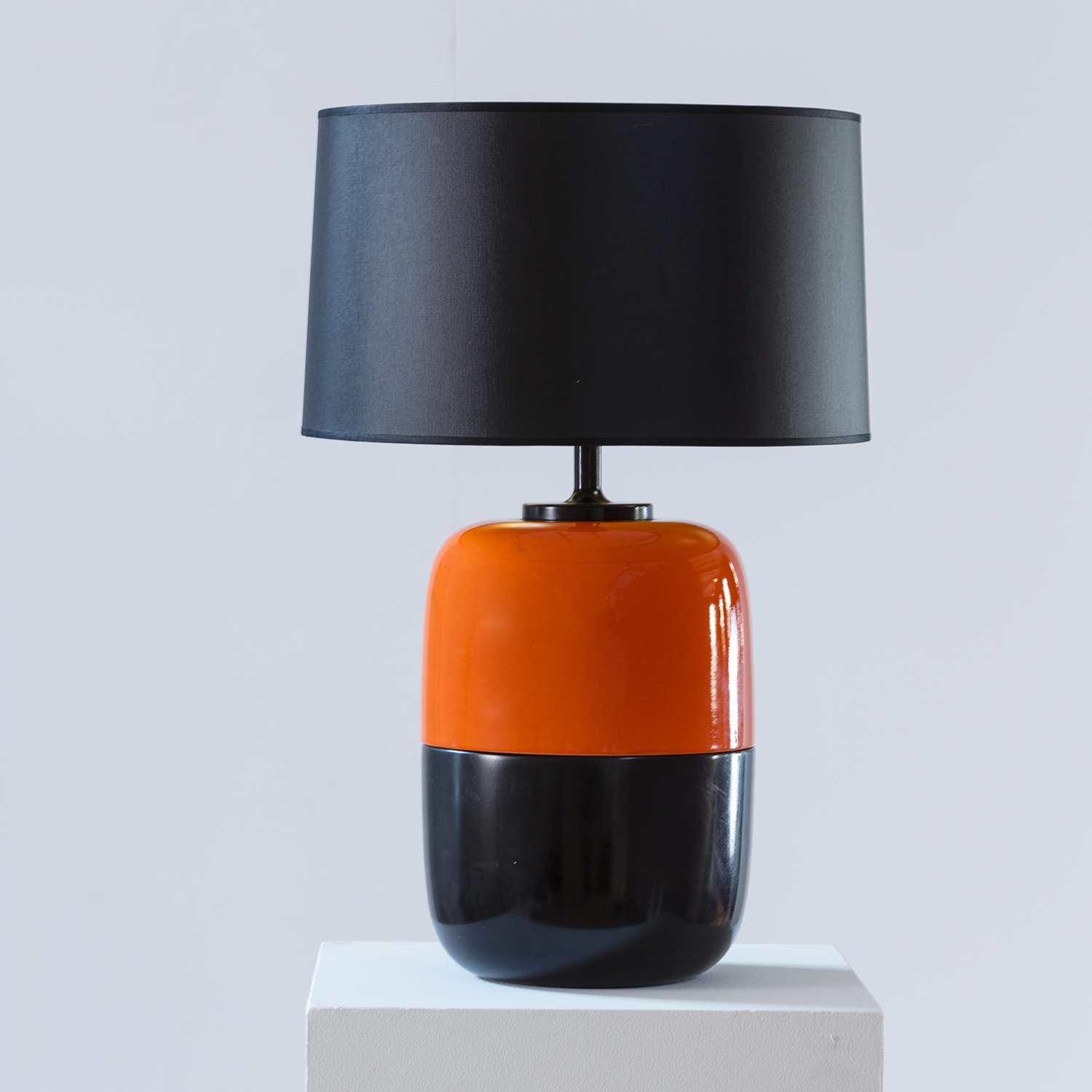 "In & Out" is currently on view at Ralph Pucci's Manhattan location, 44 West 18th St., New York City. 
Next Post