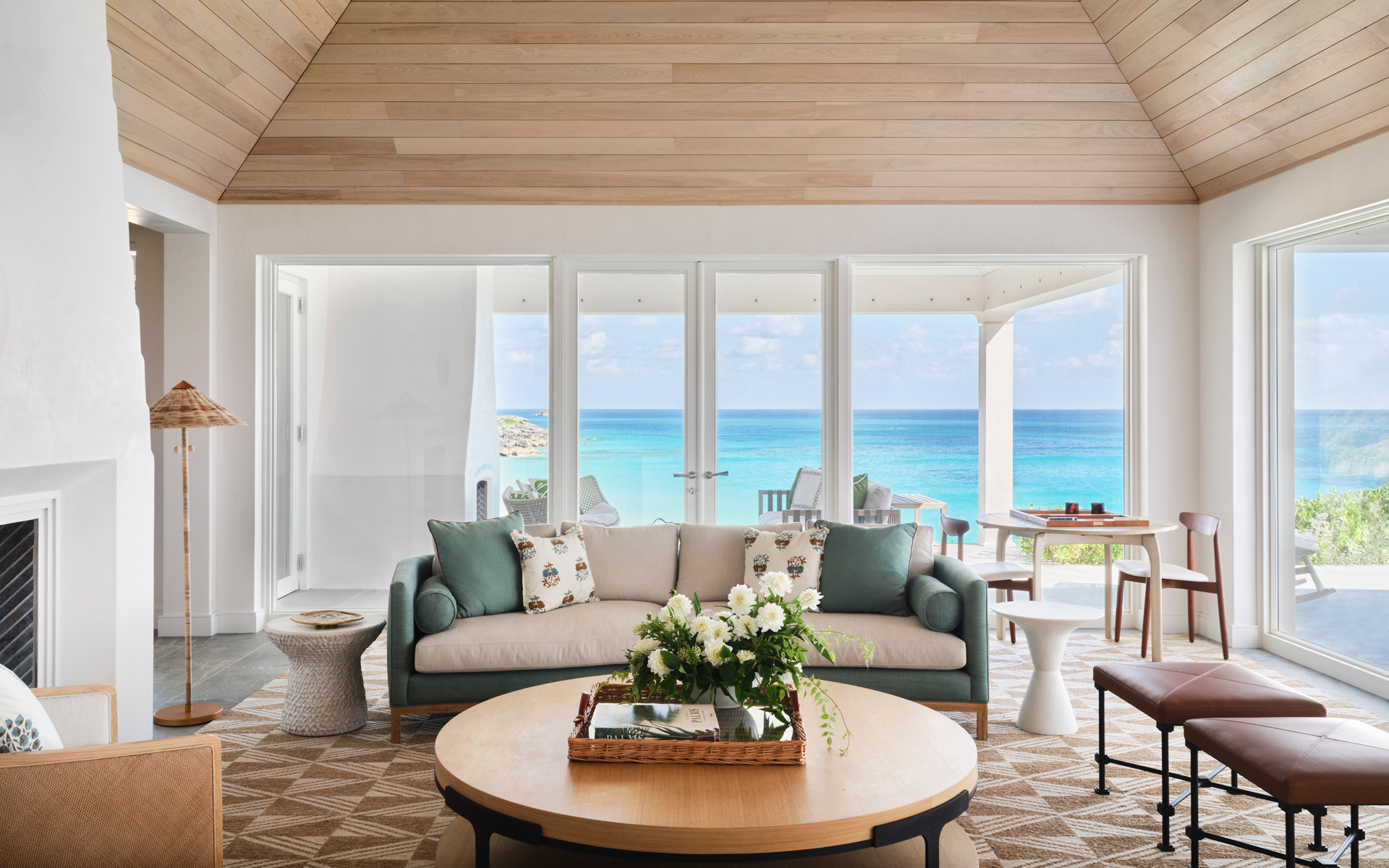 Tour a Contemporary Bermuda Retreat That Puts a Fresh Spin on the Island's Traditional Architecture
Designers Emily Summers and Jeff McKnight collaborate with architecture firm OBMI to create a serene family escape with breathtaking views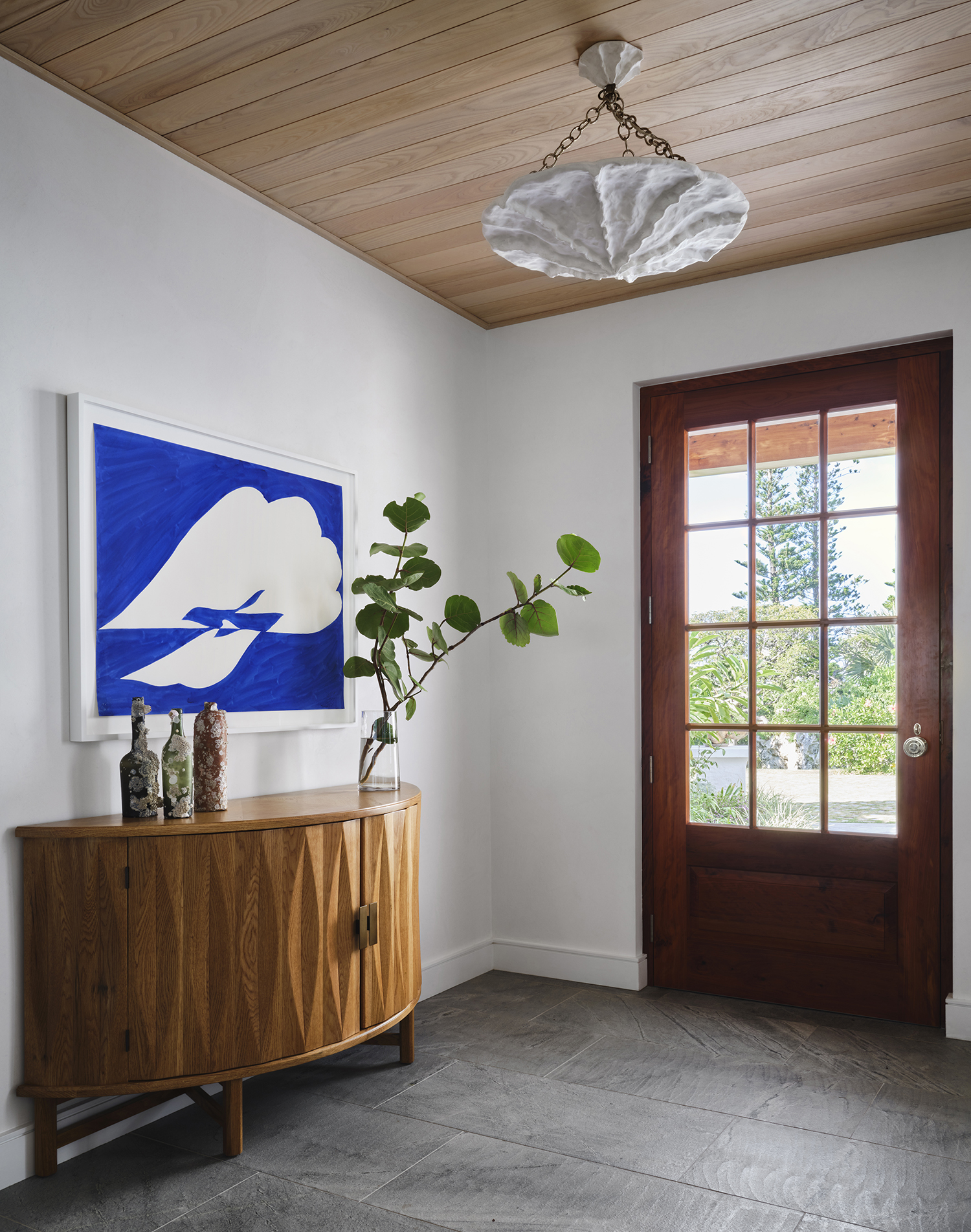 After a landlocked Texas family discovered Bermuda's treasure trove of riches, including pink-sand beaches and candy-hued homes, they enlisted Emily Summers and Jeff McKnight of Emily Summers Design Associates as well as architecture studio OBMI to build them a retreat on the sun-splashed island. Located north of the Caribbean's typical hurricane belt, the overseas British territory has developed its own unique brand of vernacular architecture, instantly recognizable for its signature stepped rooflines. "Every house in Bermuda has a white roof, but the walls are a rainbow of different colors," says Dallas-based Summers. "You never know what to expect."
The clients desired a structure large enough to host their extended family of aunts, uncles, and cousins while still being comfortable and accessible. "They didn't want a mega-structure that stood out," recalls Summers. "When you approach, it looks like a one-story house that's fairly modest in scale. When it unfolds downstairs, into the lower part of lawn, there are all of these bedrooms with amazing views of the ocean."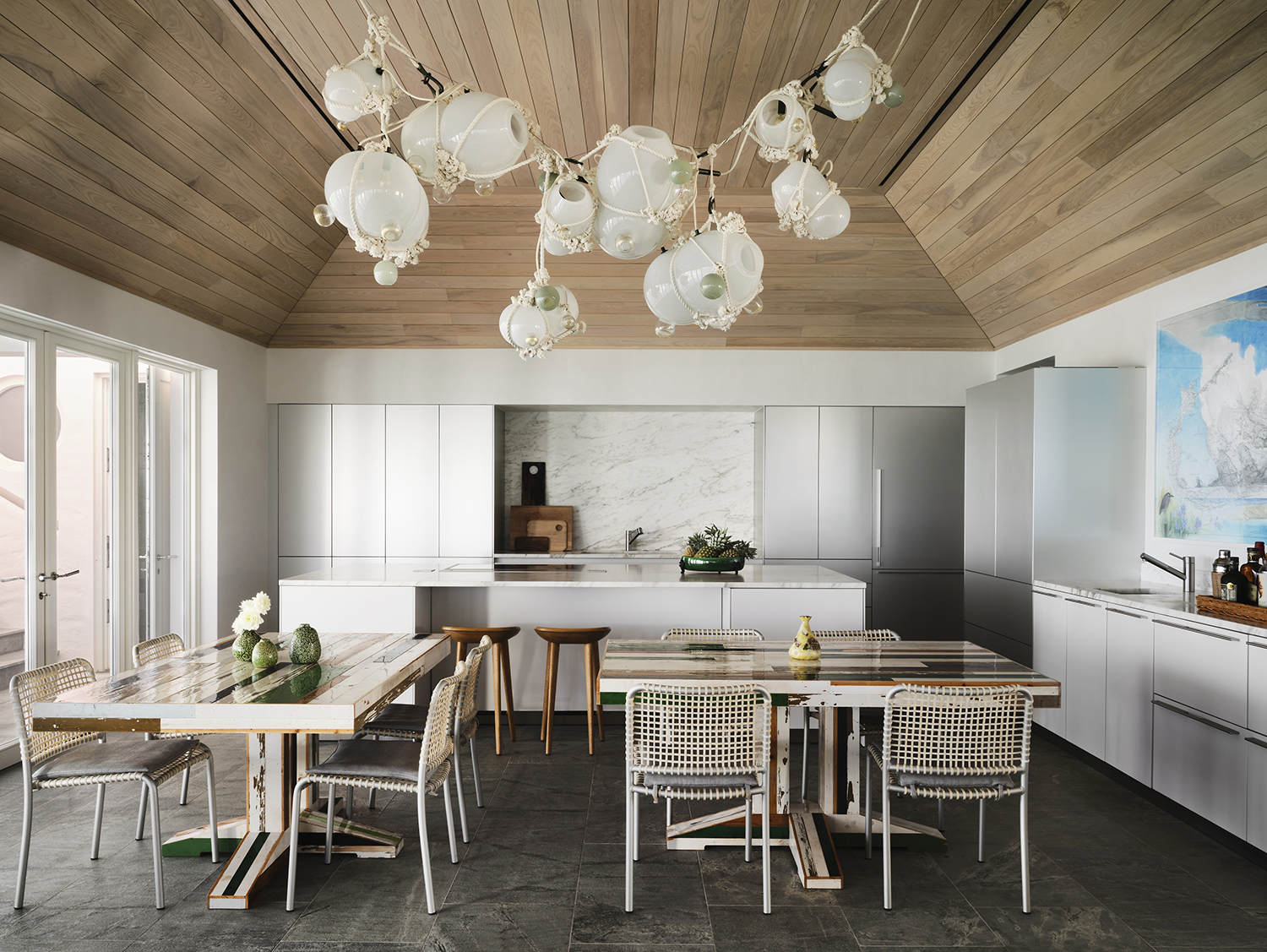 This discreet, hidden massing was precisely the goal of OBMI, an international architecture firm that has worked extensively in the Caribbean and has a local office in Bermuda. "We don't do showy houses," says Colin Campbell, senior architect and Bermuda director at the studio. "Our houses don't shout."
Working with Summers's office, the design team was able to synthesize the clients' desire for an elegant and relaxed retreat that wasn't over the top and also deferred to the stunning waterfront vistas. "Bermuda is a magical place," says Campbell, noting the spectacular moonrise that's visible from the island. "We set this house in such a fashion that it not only has great views, but we were able to devise a promontory so you can see the golden orb rise above sea."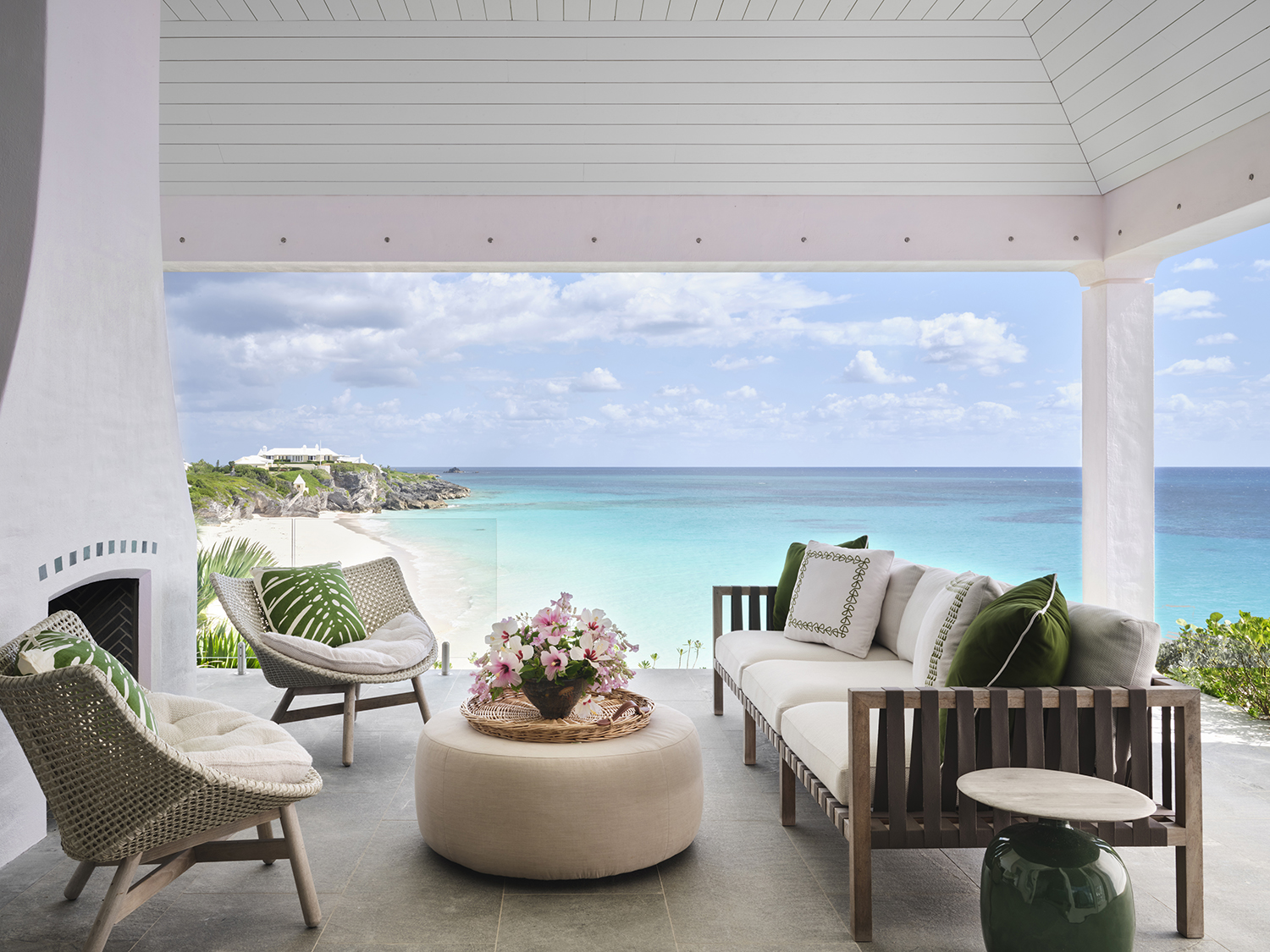 "Every house in Bermuda has a white roof, but the walls are a rainbow of different colors. You never know what to expect"

emily summers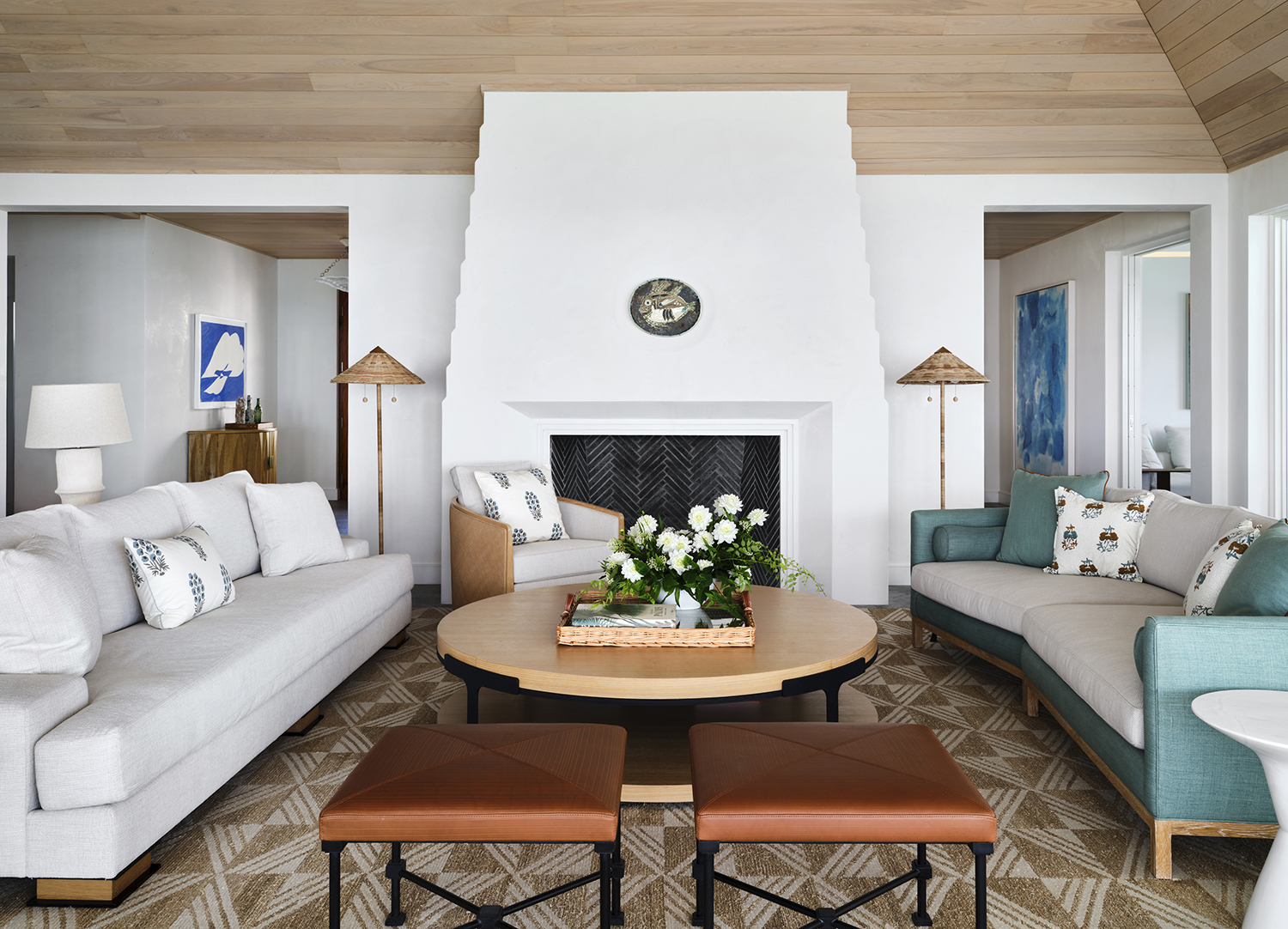 For the interiors, the directive was to marry Bermudian architecture with a contemporary, livable home that was conducive to an indoor-outdoor lifestyle. This included floor-to-ceiling windows and doors, which is a rarity on the island, as well as blue lava stone flooring that flows from the interior to the outdoor entertaining areas in one continuous sweep.
In addition, many of the spaces were conceived through the lens of art. "The client wanted to isolate pieces that spoke to them," recalls McKnight. Those included pieces by Hunt Slonem, Chris Leidy, Jack Youngerman, James Hiroshi Suzuki, Paul Jenkins, Carl Holty, and Alfred Birdsey. "We are art advisers, and it was all bought during process," adds Summers, who sourced pieces from Art Basel and the Dallas Art Fair, among others. "We look at art constantly." Notably, pride of place was given to the star of the collection: a ceramic plate by Pablo Picasso. "We hollowed out a core in the plasterwork, so it looks like a medallion over the fireplace," she says.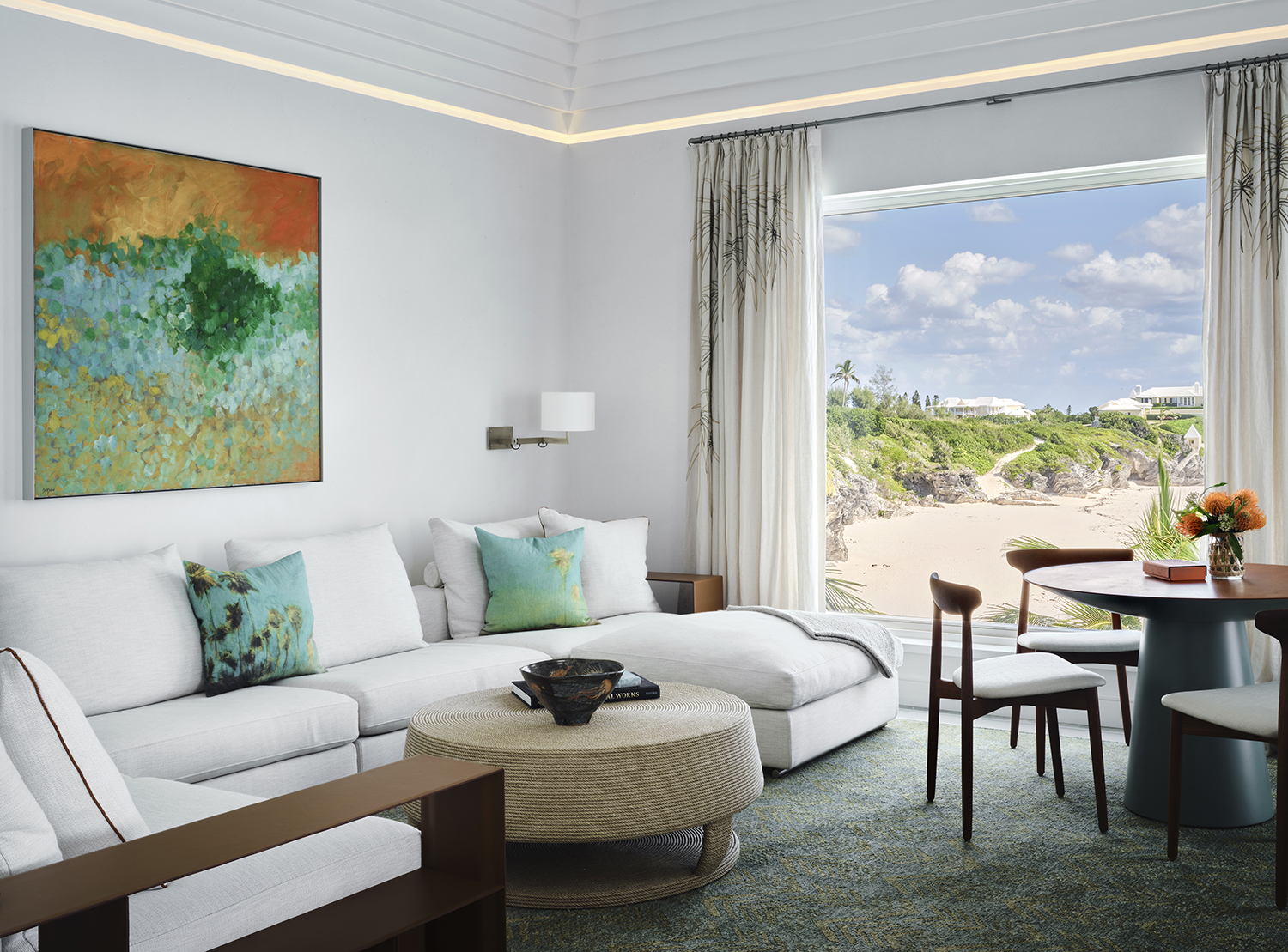 Collectible design pieces also played an integral role in the residence, which features an array of contemporary furnishings and accessories made by the likes of Piet Hein Eek, Stephen Antonson, and Lindsey Adelman. In a nod to Bermuda life, Adelman's Knotty Bubbles chandelier is composed of buoy-like glass orbs cradled in a knotted rope hammock, while Hein Eek used distressed wood from the shell of a boat to create a pair of tables. "Then we always try to add vintage," explains Summers, noting that a slew of pieces came from leading antiques galleries such as J.F. Chen and Blackman Cruz. "We always approach every project as a puzzle," she adds. "In the end, all of the pieces should balance." Here, they do so in perfect harmony.
Next Post