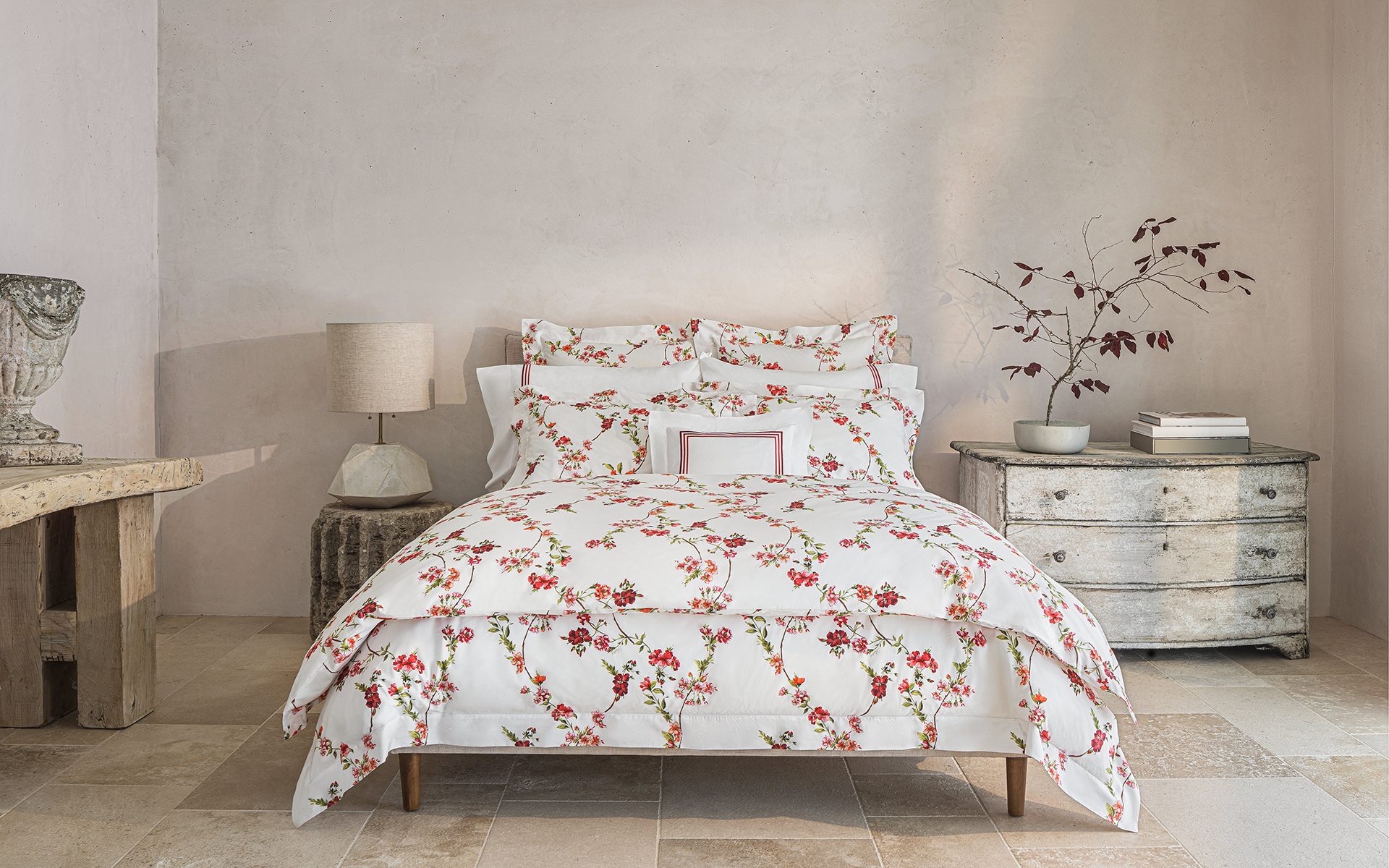 This Age-Old Artisan Technique Is the Current High-Design Bedding Trend
Clients requesting personalized main bedroom suites are gravitating to classic Italian embroideries that elevate traditional white linens
Bespoke has made its way into almost every facet of the design industry—from haute couture to the decorative arts. Furniture, textiles, and paint colors all can benefit from a designer's touch, with small changes or a major reimagining transforming a mainstream offering into a one-of-a-kind treasure. The bedroom is no exception, with linens the most available place for homeowners to let their individuality shine through.
"The biggest shift we have seen is clients wanting their bed to reflect their own personality—true customization," says Michelle Klein, CEO of Pratesi, the heritage Italian linen brand coveted by tastemakers around the globe. "Monograms, embroidery colors, or sizing are all great examples of this. We work on quite a number of projects in which we are customizing every room in a clients' home to truly make it their own."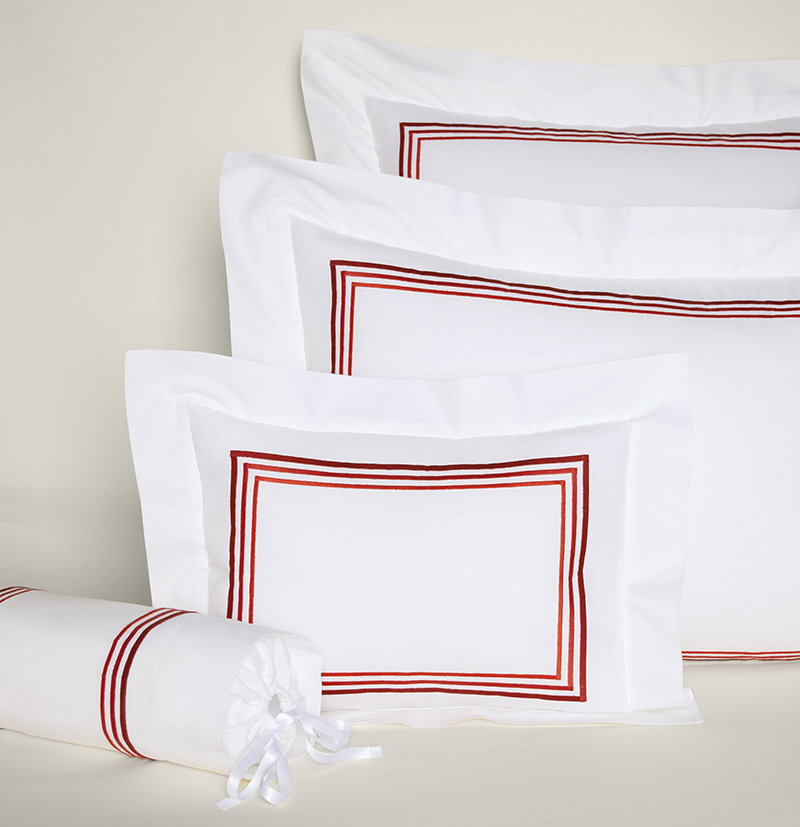 Debuting more than a century ago, Pratesi pioneered elegant embroidery designs, introducing styles now ubiquitous in linens, such as the sartorial three-line frame Tre Righe, crafted in the 1920s for Coco Chanel, who displayed the pattern in her Paris home. New this year is Fresia, a robust tangle of verdant blossoms, rendered with painterly details, that perfectly pairs with the atelier's Tre Righe Ombre, an evolution of the longstanding linear collection now captured in gradient hues.
"Our embroidered collections have been our best-sellers throughout our storied history and is one of the many reasons customers remain loyal to the Pratesi brand," says Klein. "The simple elegance of an embroidered motif, either in white or a pop of color, on a crisp white fabric is a sophisticated and timeless look."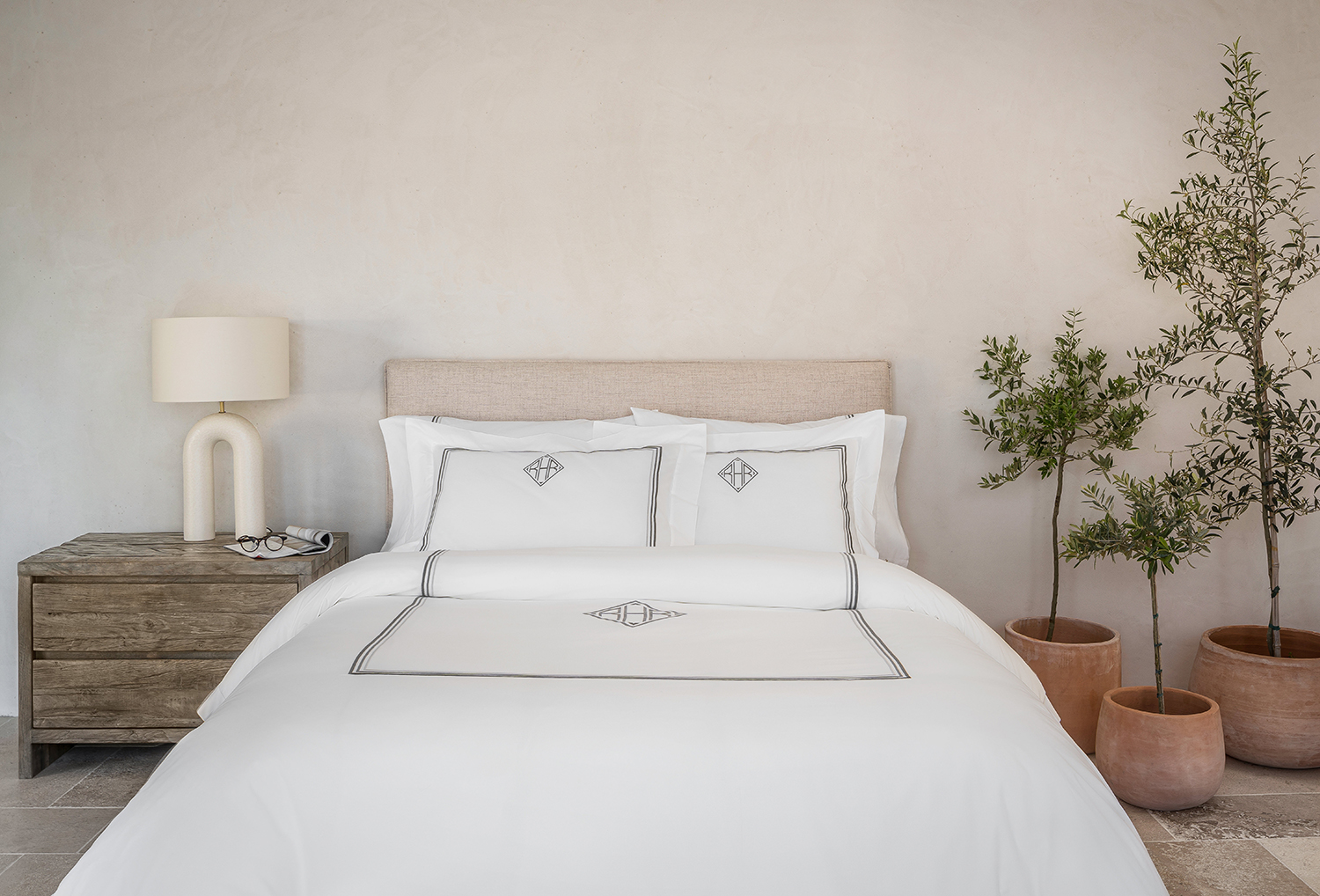 While a plain white bedsheet has never gone out of style, in today's design-focused era, it stands as more of an entry-point than a finished canvas. Hence, the allure of embroideries that run the gamut from minimalist pinstripes to an ornate fleur de lis. Monograms, too, have surged in popularity, and most brands offer threads in every color imaginable, allowing designers to create pieces adorned with a client's signature shade or complementing anything from accent rugs to the ocean views.
"Pratesi offers an array of products which can be monogrammed, something we are seeing quite often from our customers who either embroider their Pratesi linens for themselves or to offer as gifts," notes Klein. "We have also been hard at work with a number of designers on customization of colors in their choice of Pratesi embroidered bed and bath linens for their clients."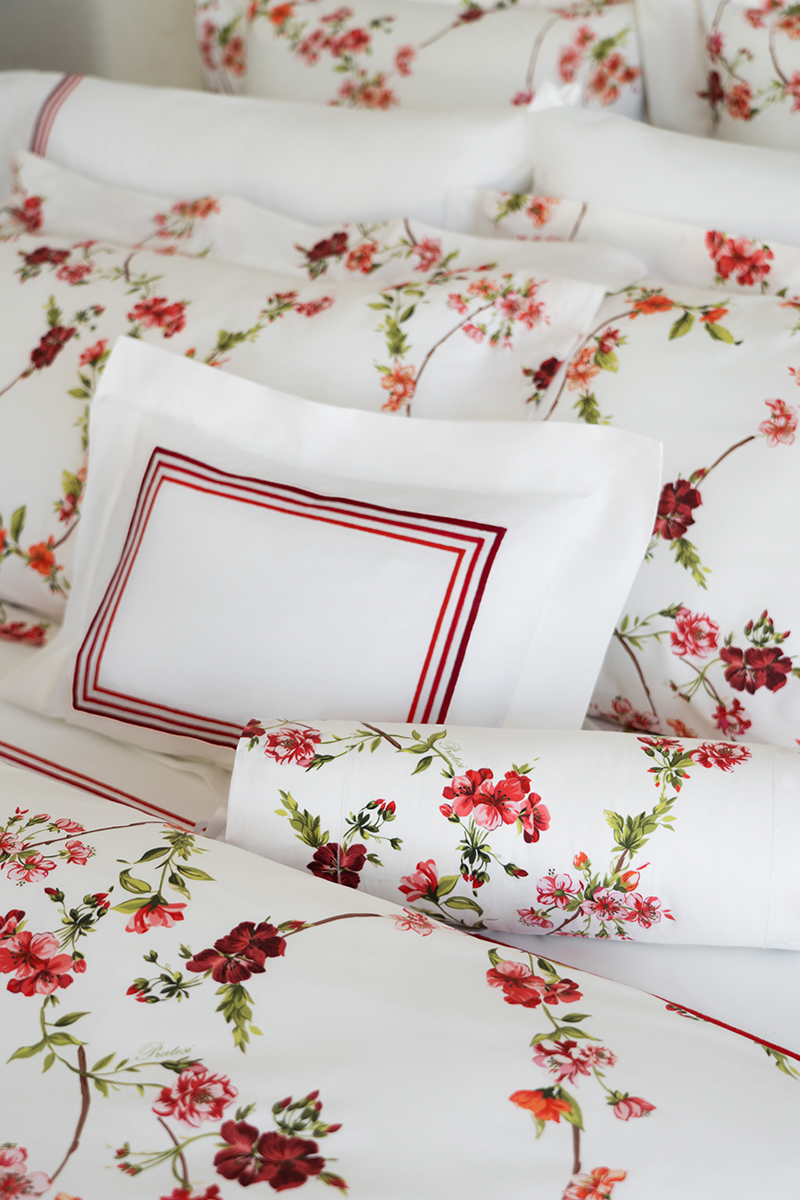 Personalization and detailing certainly elevates the already sumptuous Egyptian cotton into a family heirloom, yet what truly defines embroidered linens as a luxury item is the craftsmanship that goes into each design, with artisans who meticulously apply every stitch.
"We use the most updated colors in our thread offering along with the precision and execution of the most skilled Italian embroiderers," Klein tells Galerie. "Our Old-World methods are such that a master artisan embroiders just three flat sheets in an entire day's work. Such a process spares no expense, time, or effort in achieving the most artful and luxurious linens in the world. With such timeless designs our clients, generation after generation, continue to be drawn to these designs."
Next Post