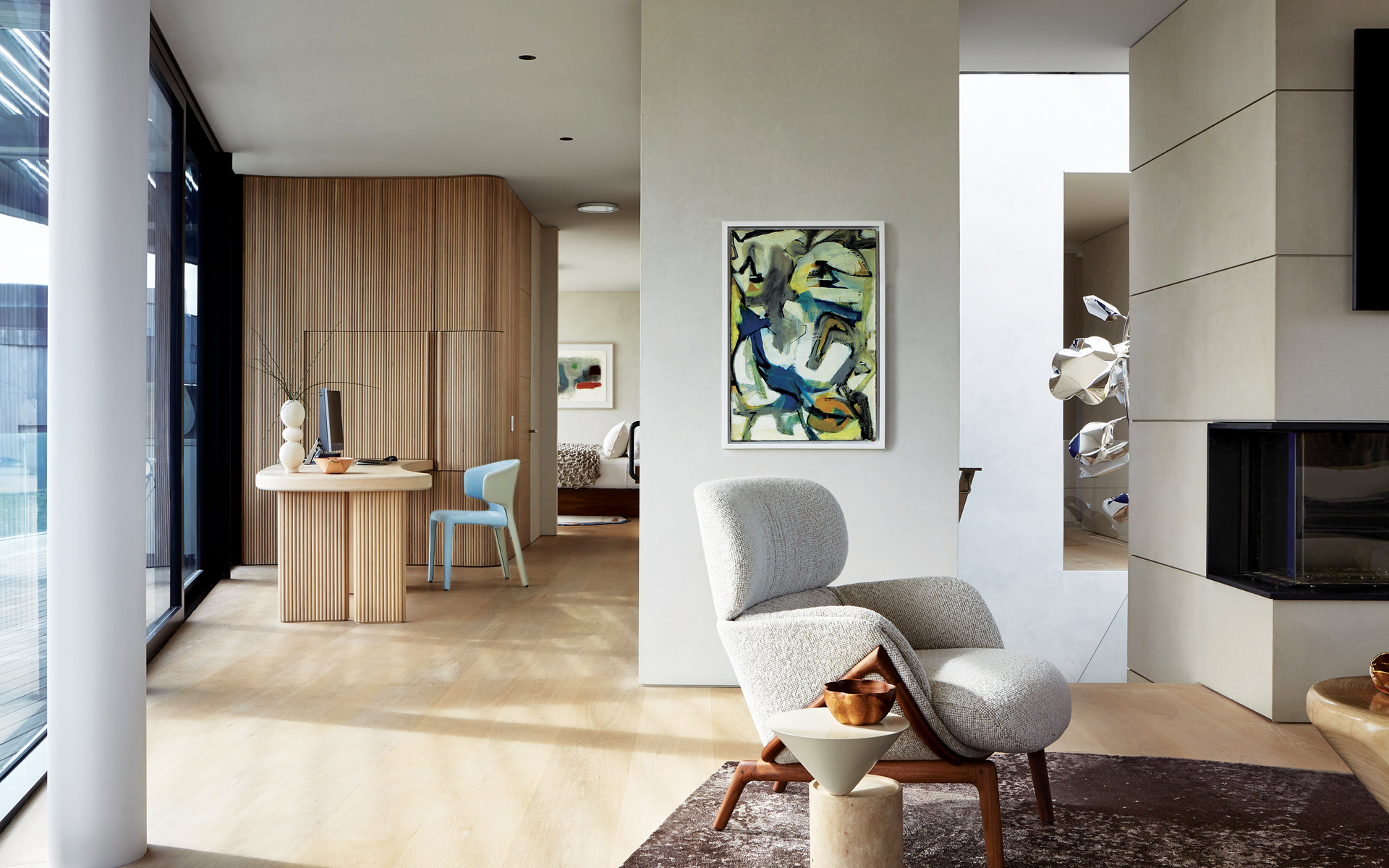 Elena Frampton
Frampton's cross-disciplinary team specializes in one-of-a-kind spaces—including the show house outdoor area—that put art at the heart of their vision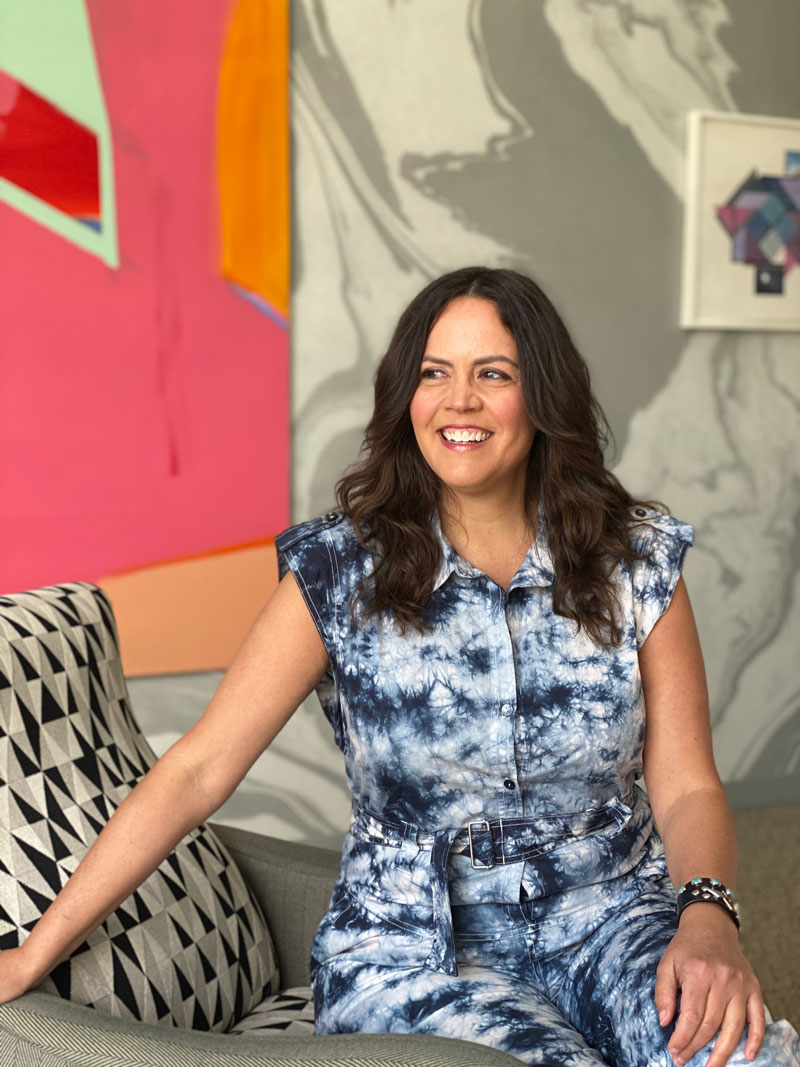 Frampton Co is an interior design studio and art advisory with an eye for the unexpected. Based in Manhattan and Bridgehampton, the cross-disciplinary team specializes in environments that put art at the heart of their vision.
The studio is led by Elena Frampton, who founded Frampton Co on Cinco de Mayo 2015 after nearly two decades of practicing at some of New York's top firms and co-running a successful bicoastal interior design studio. Her passion for art and intellectual approach to interior design produce one-of-a-kind spaces that are equal parts pragmatic and expressive.
Whether it's for a modern Manhattan loft or a sprawling estate in Florida, Frampton Co brings an innate empathy and understanding of what works to every project. This unique skill translates into highly considered, personalized spaces, recognized for their ability to transcend style and medium.
Through its in-house art advisory service, Frampton Co helps clients deepen and discover the pleasure of collecting and living with art. Working with both first-time buyers and established collectors, the studio draws on its close relationships with artists and vast insider network to find the right works for the right spaces.
The studio's wholly integrated vision for living artfully comes to life at its two gallery locations, Exhibition Penthouse in Manhattan and Exhibition The Barn in Bridgehampton. Curated by Elena Frampton, the rotating displays of fine art, furniture, and collectible design are unbound by function or medium, including F Collection, the studio's own label of original furniture designs. Exhibition Penthouse is also home to the Salon Series, a program of exclusive live conversations with creative visionaries.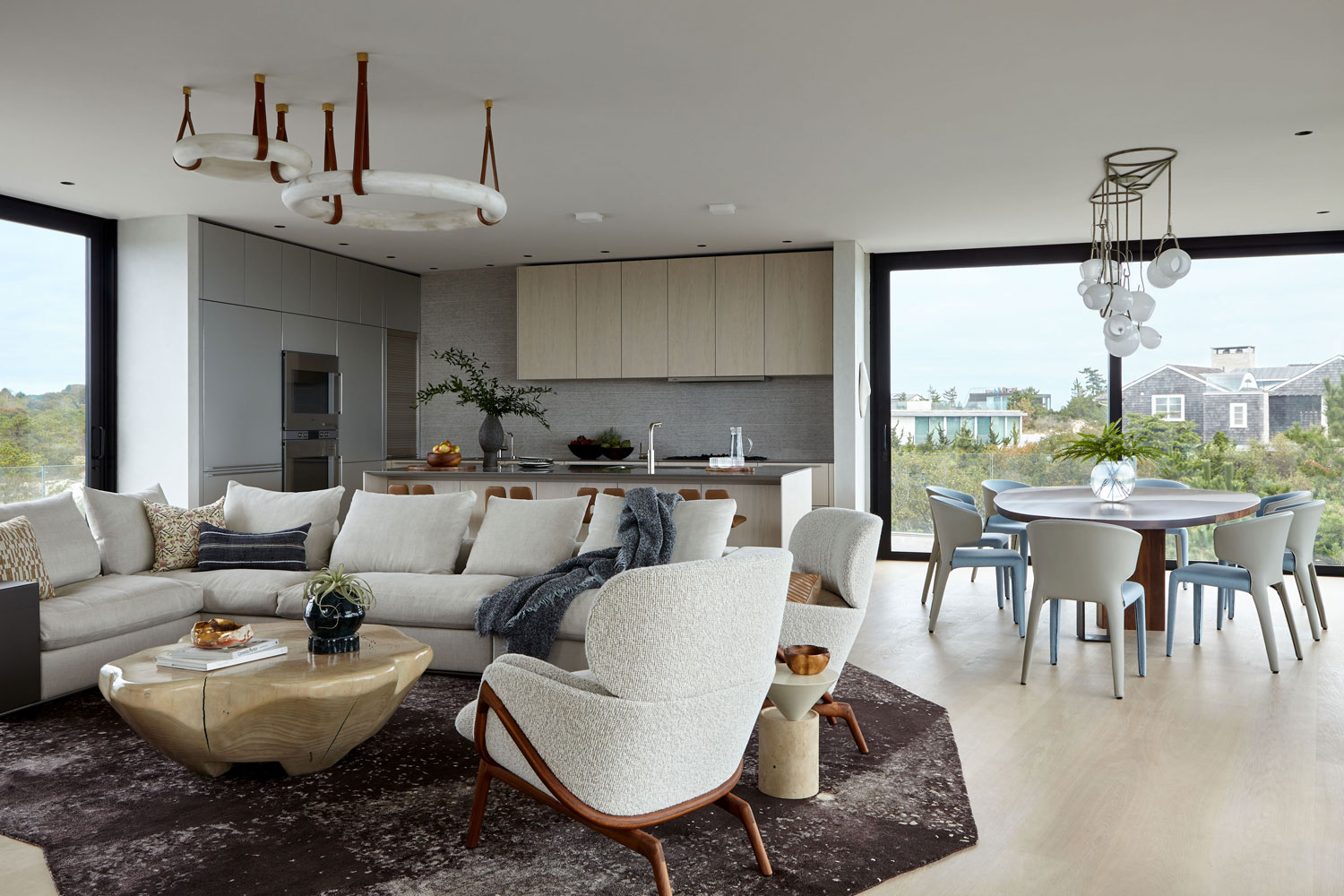 Hamptons style: "The Hamptons is about having light and space—to be creative, unconfined, and feel connected with nature."
Musts for a Hamptons home: "Performance of materials and how to manage light. It's absolutely essential to consider how materials and finishes will respond to the coastal environment and an indoor-outdoor lifestyle, with salt air, moisture, and sand all factors in the design. The intensity and treatment of natural light—windows, skylights, how we're filtering light—are also especially important in a beach house context, as we want to maintain that connection between landscape and interior but not overpower."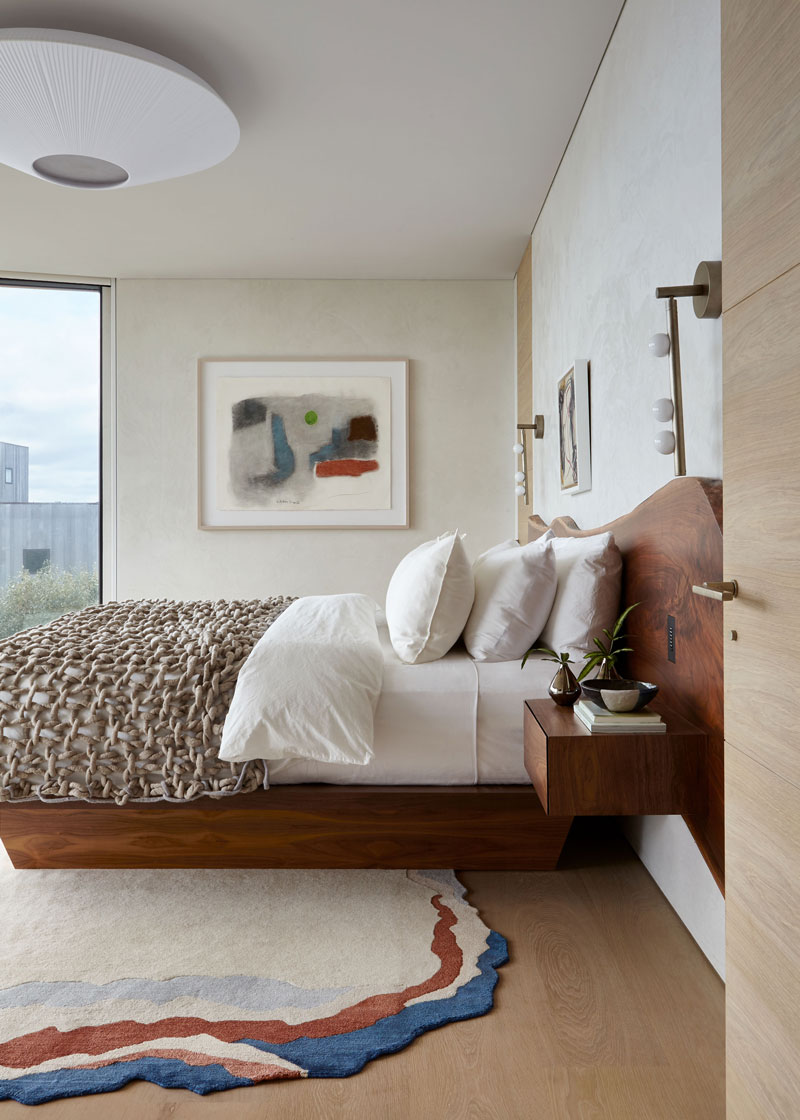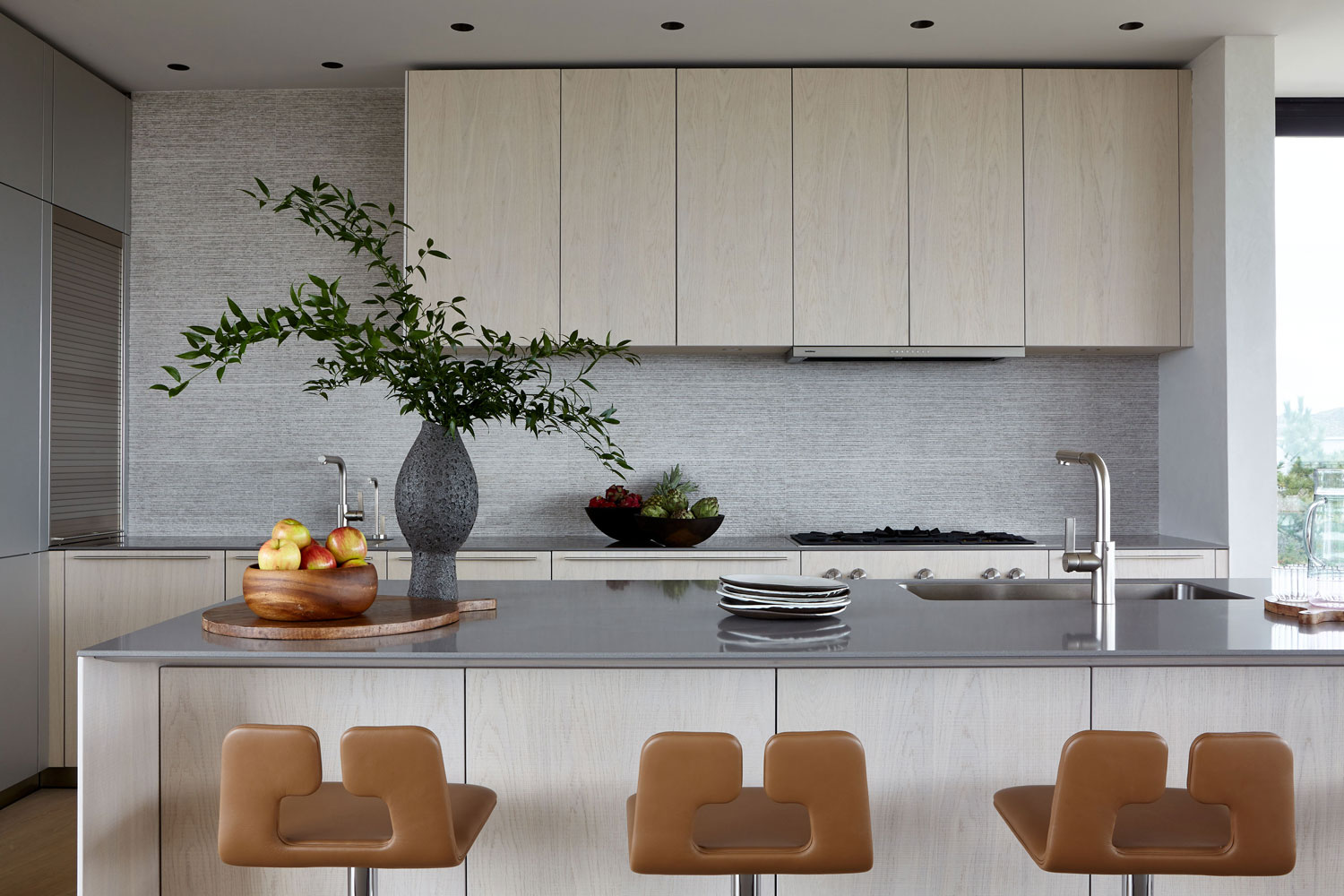 Beachside getaway essentials: "Comfortable upholstery and interesting art! To create a sense of comfort we look to materials that feel luxurious to the hand, and generously proportioned seating and dining chairs to linger in. Character comes through personal artifacts, artworks with expression and varying mediums. (Don't forget sculpture!) With larger square footages, it's important to scale the art correctly as well."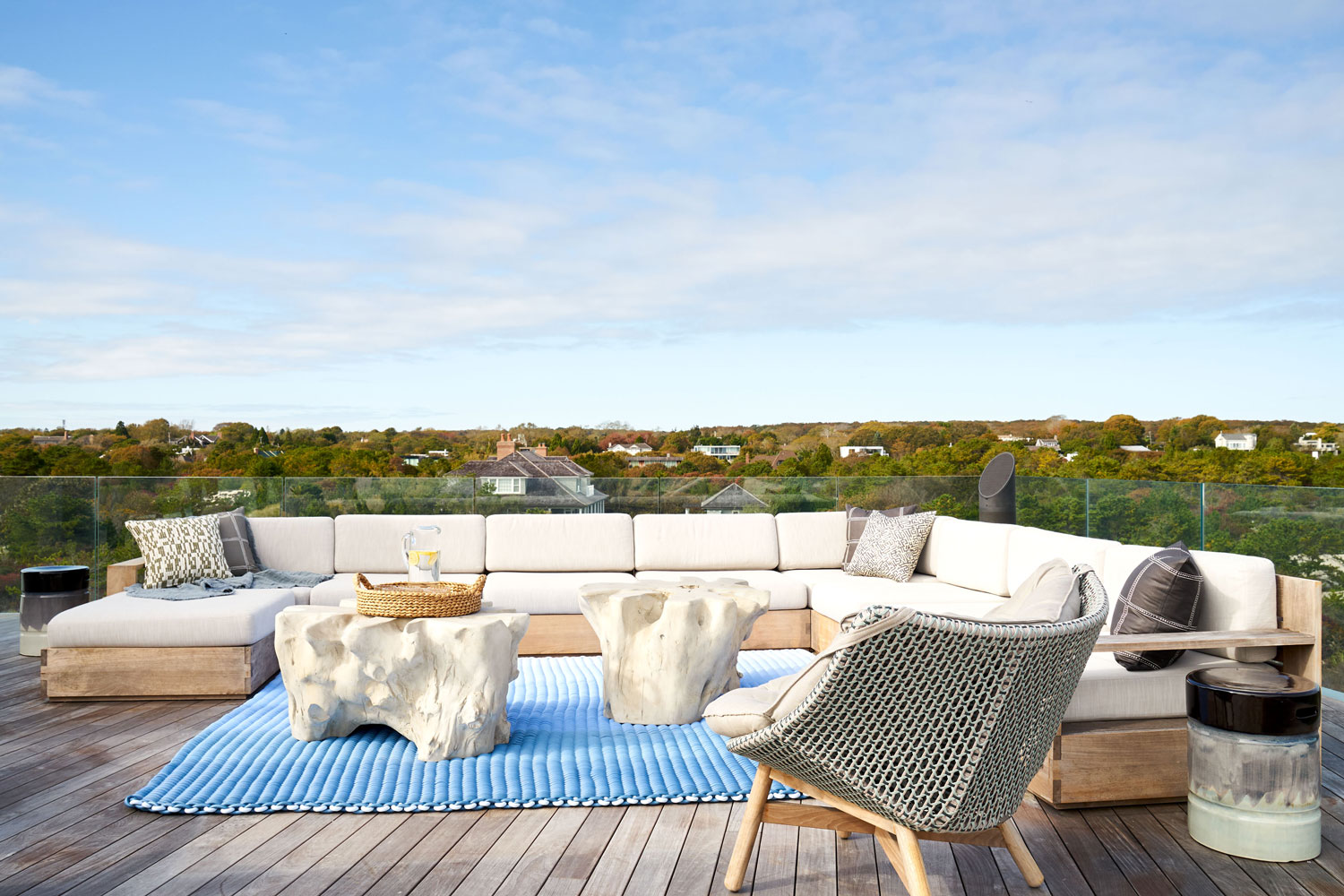 Favorite Hamptons design shops: "I always find something to love at Jeff Lincoln's Art +Design gallery. Monc XIII in Sag Harbor is the best for tabletop and accessories. John Salibello's antique shop is my go-to for vintage lighting and right in my own backyard of Bridgehampton."
Hamptons inspiration: "Having spent my childhood summers on a farm in Michigan, I feel a connection to the agricultural history and landscape of the Hamptons. I love the way spaces here have evolved over time from functional farm houses and barns, to become places of refuge and experimentation for artists. Exhibition The Barn, our gallery space in Bridgehampton, was originally an early-1900s agricultural workshop that was eventually converted into an artist's studio, and now operates as our gallery space and design studio outpost."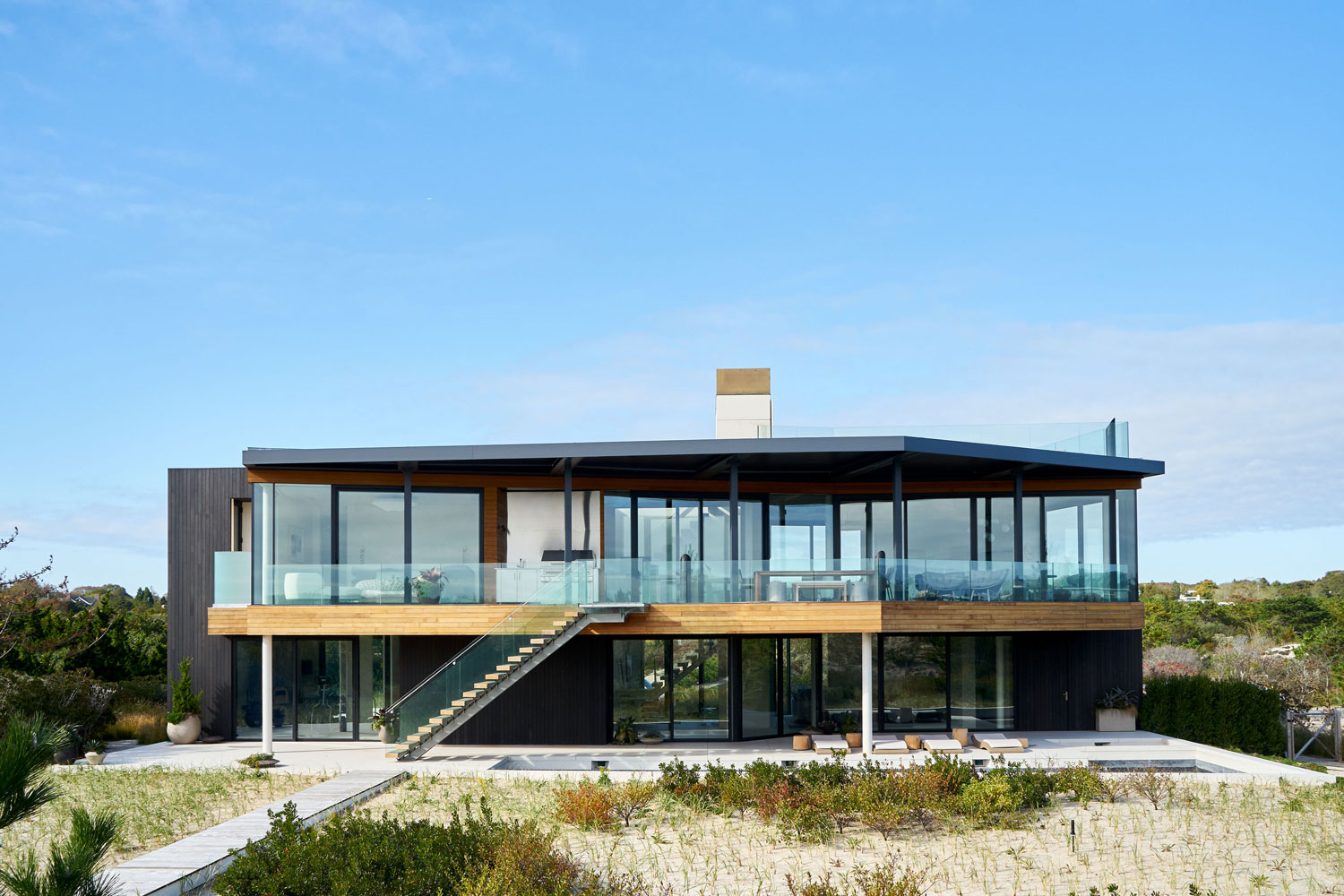 Favorite Hamptons art venues: "The Parrish Art Museum embodies a true sense of place—from the work on view to the museum's architecture and surrounding landscape, you feel a connection to the East End's history and creative legacy. Two of my gallery favorites are Eric Firestone, for its exceptional postwar and modern work, and Halsey McKay, for its experimental eye and contemporary works."
Favorite East End restaurants: "Pierre's is my home away from home in Bridgehampton, and dinner out on the terrace at Topping Rose House is my other local go-to. I love Rosie's in Amagansett for their innovative, farm-forward menu and effortlessly charming atmosphere."
The Galerie House of Art and Design will kick off with a VIP event on August 5, with public viewings taking place from August 7 through September 6. Click here to view the full list of participating designers. 
Next Post