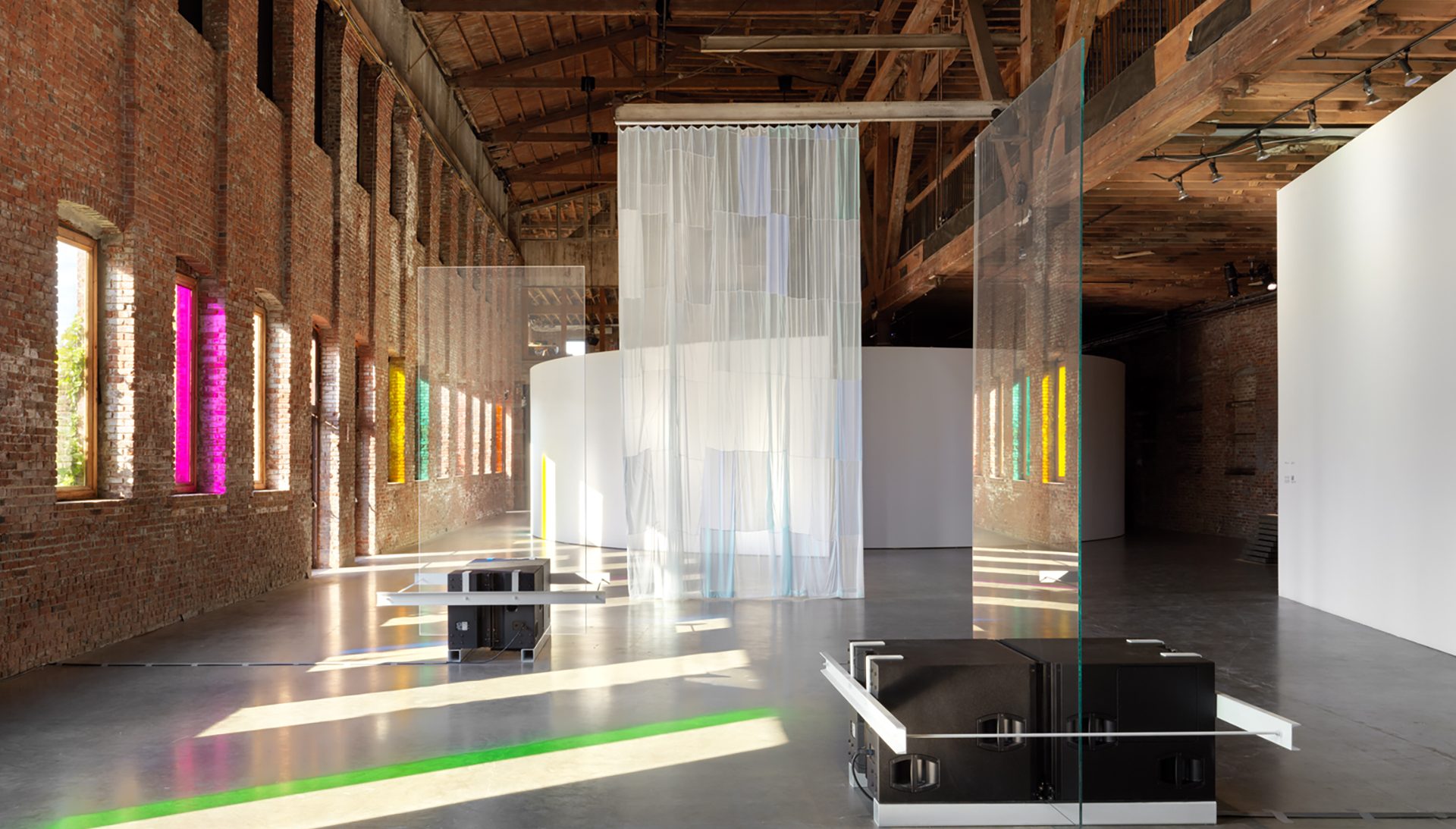 Editors' Picks: 7 Great Art and Design Events This Week
Playgrounds, performances, and summer parties: check out these upcoming art and design events in New York
Summer has finally come to New York, and with it, an abundance of outdoor cocktail parties and installations. From the artist-designed playground at the newly opened Domino Park to Cooper Hewitt's upcoming garden party, one thing's for sure: the change of season is encouraging everyone to view art in a fresh way. Here are the Galerie editors' top picks for art and design events in New York this week.
1. Color Soirée Garden Party
Cooper Hewitt, Smithsonian Design Museum
"Saturated: The Allure and Science of Color" has opened at the Cooper Hewitt, Smithsonian Design Museum, just in time for summer. To celebrate the exhibition, the museum invites you to an elegant outdoor gathering for dinner and signature cocktails. Grab your tickets while you can, and don't forget to dress accordingly: In the words of your hosts, "Be bold!"
Where: The Arthur Ross Terrace and Garden, Cooper Hewitt, Smithsonian Design Museum, East 90th Street, between Fifth and Madison Avenues, New York City
When: Wednesday, June 13, 2018, 6:30–9pm, welcome remarks at 7pm
Info: Cooper Hewitt Design Museum, 2 East 91st Street, New York; $16 general admission; Hours: Monday-Friday and Sunday, 10am-6pm; Saturday, 10am-9pm
2. Domino Park
Williamsburg
A beautiful new park has just opened to the public in Brooklyn. Set on the redeveloped site of the historic Domino Sugar Refinery, the 11-acre waterfront space is a team effort between landscape architects James Corner Field Operations and Two Trees Management. The park features a playground by acclaimed artist Mark Reigelman—known for his public art installations Smokers and The Meeting House. Inspired by the sugar factory, the park features numerous valve wheels, conveyer belts, and even a silo. It's perfectly postindustrial; does it get more Brooklyn than that?
Where: 15 River Street, Brooklyn
When: Daily 6am-1am
3. High Line Hat Party
The High Line
Don your most outrageous headgear for this one-night cocktail and dance party, which will be held on the scenic High Line walkway. The event will include an open bar, live performance, and—of course—a hat contest, with actor Alan Cumming serving as one of the judges. Don't be shy; according to Hat Party dogma, "Anything can be a hat!"
Where: The High Line, NYC
When: Thursday, June 14, 8-11pm (7pm for VIP ticket holders)
Info: Individual tickets from $150-$500
4. Joan Jonas presents 'Moving Off the Land'
Danspace Project
One part performance, one part art installation, the U.S. premier of Joan Jonas' new production Moving Off the Land will run for three nights at Danspace Project. It will feature footage of various underwater scenes; excerpts from Moby Dick, Soul of an Octopus, and other writings; and a unique video projection setup where Jonas herself serves as the screen.
Where: Danspace Project, St. Mark's Church, 131 East 10th Street, New York, NY 10003
When: June 14-16 at 8pm
Info: $22 general admission (advance); $25 at the door; $15 members
5. Shut It Down!: Reframing the Art of Protest
The Kitchen
In light of Aruna D'Souza's recent book, Whitewalling: Art, Race & Protest in 3 Acts, the nonprofit publication 4Columns will be hosting a conversation about the intersection of art and protest. For the discussion, D'Souza will be joined by 4Columns contributor James Hannaham and artist Paul Chan, the publisher of Whitewalling. Copies of the book will be available for sale and signing. This event is free to the public.
Where: The Kitchen, 512 West 19th Street, New York, NY 10011
When: Wednesday, June 13 at 7pm
Ongoing and Noteworthy 
6. Clockwork: Gerard and Kelly
Pioneer Works
Clockwork is part of Gerard & Kelly's ongoing project Modern Living, a series of performances and videos based on modernist architecture. This exhibition marks the New York premier of Schindler/Glass, one such video, which features the Schindler House in West Hollywood, CA and Philip Johnson's Glass House in New Canaan, CT. Performances take place on Saturdays and Sundays at 6pm through July 1. At other times during gallery hours, the installation is open for viewing and free to the public.
Where: Pioneer Works, 159 Pioneer St, Brooklyn, NY
When: On view through July 1. Hours: Wednesday-Sunday, 12-7pm
7. Josh Smith
Eva Presenhuber
It's your last chance to see the Knoxville native's new collection of watermelon paintings, which will remain on view for one more week. Smith's gestural style may seem simple, but in the artist's own words, "I wanted to make these paintings because I knew, though they are simple seeming, that they would be tough to hold together."
Where: Eva Presenhuber, 39 Great Jones Street, New York, NY
When: On view through June 17. Hours: Wednesday-Saturday, 11am-6pm; Sunday, 12am-6pm, and by appointment
Next Post