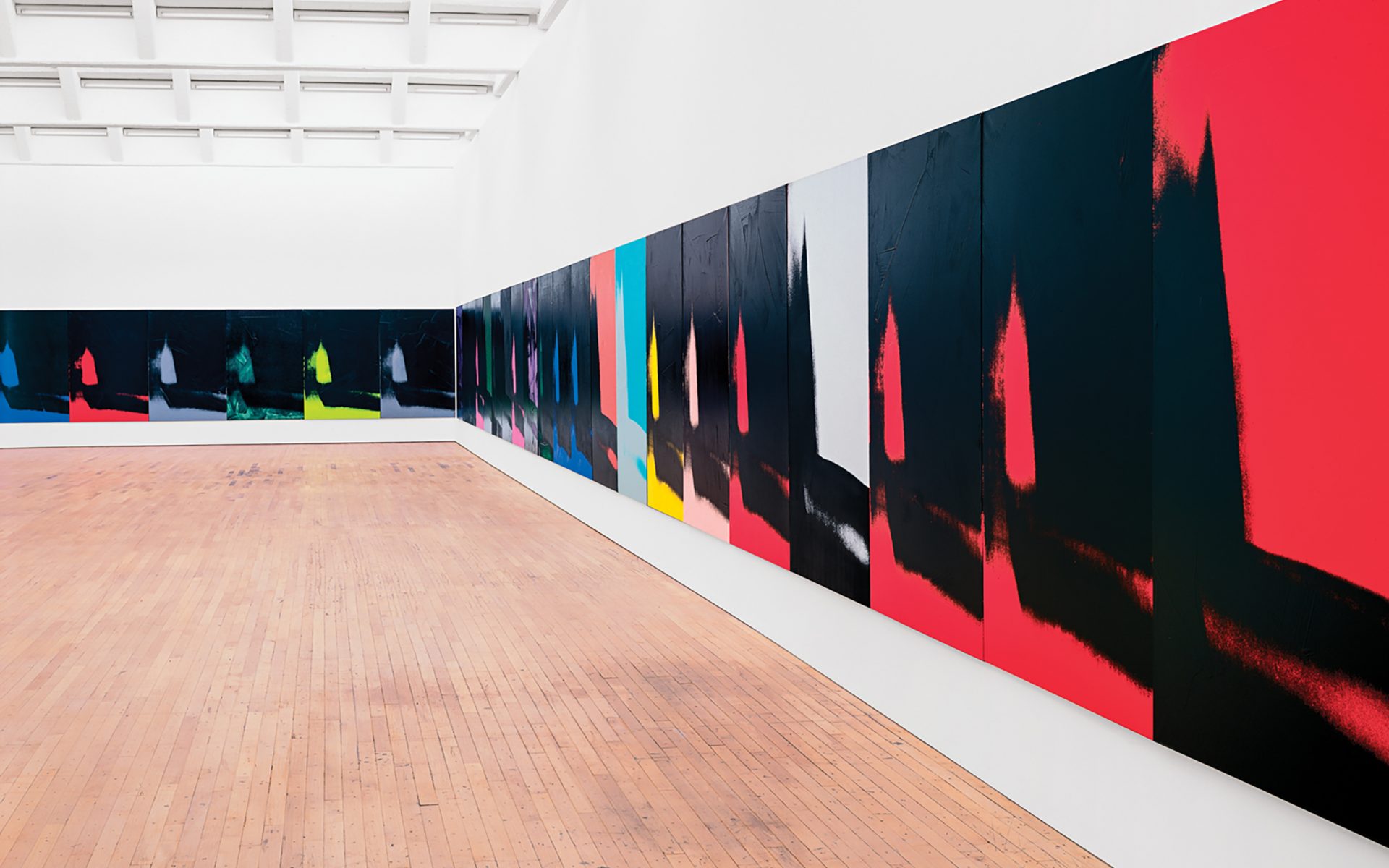 Editors' Picks: 8 Great Art and Design Events This Week
From the finest antiquities at TEFAF to Andy Warhol's iconic "Shadow" series at Dia
Artists and designers are rallying for various causes this week. At Sean Kelly Gallery, an auction in support of LGBTQ rights has garnered enthusiastic donations from top talents, including Ed Ruscha and Cindy Sherman, while on the Upper East Side, the Holiday House interior designer showcase celebrates ten years of raising money for breast cancer research. As for art fairs, there are two in town: The European Fine Art Fair (TEFAF) is coming to the Park Avenue Armory, while the Fine Art Print Fair will take place at the Javits Center. And for those who can't wait until the Whitney Museum opens its blockbuster Andy Warhol exhibition next month, Dia is offering a taster this week with an installation of the artist's famous "Shadow" series.
Read on for Galerie's complete list of the best art and design events in New York this week.
1. Artists for Equality Benefit Auction
Sean Kelly Gallery
The Human Rights Campaign is holding an art auction, Artists for Equality, in support of LGBTQ civil rights. Over 50 artists have donated works for the auction, including Jasper Johns, Robert Longo, Rashid Johnson, Kenny Scharf, Marilyn Minter, and Cindy Sherman. All money raised will go directly toward mobilizing voters and helping to elect pro-equality candidates this November. The live auction will be accompanied by cocktails and an ongoing silent auction on Paddle8. Tickets are $150 each.
Where: Sean Kelly Gallery, 475 Tenth Avenue
When: Monday, October 22 at 6 p.m.
2. Liza Lou in Conversation with Francine Prose
New York Public Library, Jefferson Market Branch
In conjunction with her Lehmann Maupin solo show, "Classification and Nomenclature of Clouds," the Los Angeles artist Liza Lou will join in conversation with writer and critic Francine Prose. The discussion will be open to the public.
Where: New York Public Library, Jefferson Market Branch, 425 Sixth Avenue
When: Monday, October 22, 6–8 p.m.
3. Posing Modernity: The Black Model from Manet and Matisse to Today
Wallach Art Gallery, Columbia University
Over 100 works of art from the mid-19th century to the present day, featuring artists such as Édouard Manet, Edgar Degas, Henri Matisse, Romare Bearden, Mickalene Thomas, and many others, will be on view at Columbia University's Wallach Art Gallery. The works focus on the artists' representation of the black female figure, while the models' interactions with the painters, sculptors, and photographers are explored through archived letters and other memorabilia.
Where: Wallach Art Gallery, Lenfest Center for the Arts, Columbia University, 615 West 129th Street
When: October 24–February 10, 2019
4. Holiday House NYC

This interior design showcase unites the work of the industry's leading professionals under one roof. Funds raised from the exhibition go toward breast cancer research. An opening night gala will be held on Tuesday, October 23, on-site, with an after-party featuring hors d'oeuvres and cocktails at Temple Israel. Opening night tickets are $350; general admission thereafter is $40.
Where: 118 East 76th Street
When: October 24–December 2
5. Fine Art Print Fair
River Pavilion, Javits Center
The largest art fair dedicated to fine art prints returns to the Javits Center with 80 exhibitors and includes work by both leading contemporary artists and rare works of historical renown. Highlights include Bruce Nauman, Vija Clemins, Eugéne Delacroix, Edvard Munch, and Joan Miró, to name a few. This year's edition includes a lecture by printmaker Christiane Baumgartner, who will be in conversation with Metropolitan Museum of Art associate curator Jennifer Farrell; this talk is free and open to the public. An opening night benefit will be held on Wednesday, October 24; tickets to that event are $100, while one-day tickets range from $15 to $25.
Where: River Pavilion, Javits Center, 11th Avenue at 35th Street
When: October 25–October 28
6. Andy Warhol's "Shadows"
Dia Center for the Arts
Dia is reuniting some 50 silk screens from Andy Warhol's "Shadows," which will be displayed in the formation originally intended by his studio assistants. Though nearly identical, the subtle differences between canvases reveal the nuances of the silk-screening process and speak to the presence of the artist.
Where: Dia Center for the Arts, 205 West 39th Street
When:  October 26–December 15
7. The European Fine Art Fair (TEFAF) New York Fall
Park Avenue Armory
Some 93 of the world's leading dealers in fine and decorative arts and jewelry from antiquity through the early 20th century will be presenting their wares at TEFAF New York Fall at the storied Park Avenue Armory.  This year's program includes a number of lively discussions on Delacroix, Tintoretto, public monuments, and more; additionally, a special VIP pass earns access to exclusive events like a backstage tour of the Metropolitan Opera. 
Where: Park Avenue Armory
When: October 27–31
8. Fantastic Art Revisited: Exhibiting Old Masters and Contemporary Art
The Kitchen

Nicholas Hall, a specialist in the field of Old Masters and 19th-century art, and Yuan Fang present a fascinating symposium in conjunction with "Endless Enigma: Eight Centuries of Fantastic Art" at David Zwirner. Curators and directors from some of the world's leading institutions—the Met, Wadsworth Atheneum Museum of Art, MoMA, J. Paul Getty Museum—will discuss the current exhibition and the legacy of Alfred H. Barr Jr.'s 1936 MoMA exhibition, "Fantastic Art, Dada, Surrealism."
Where: The Kitchen, 512 West 19th Street
When: Saturday, October 27, 12:30–6 p.m.
RSVP: sara@nicholashjhall.com
Next Post