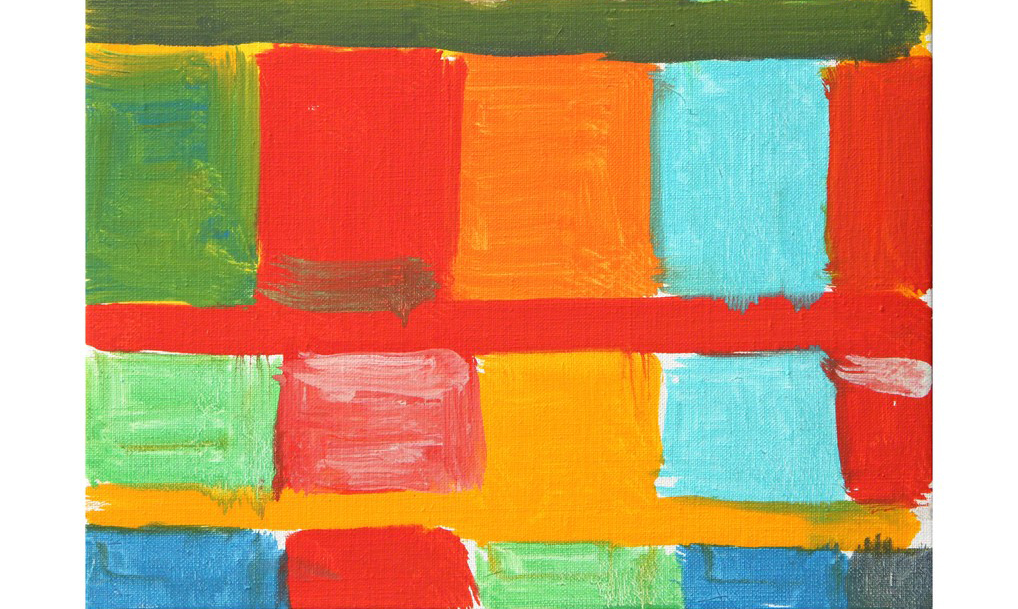 Editors' Picks: 5 Great Art and Design Events This Week
Don't miss out on outdoor sculptures, exclusive auctions, and riveting discussions
In Harlem, public sculpture enlivens a park. In Chelsea, a benefit auction raises money for ACRIA, an AIDS support foundation. And throughout the art world, there's more focus than ever on relationships between people of all backgrounds, cultures, and creeds. Running the gamut from public installations to exclusive auctions, here are five noteworthy happenings in New York this week.
1. Maren Hassinger's "Monuments"
Marcus Garvey Park
With the assistance of teenage volunteers this past weekend, pioneering African-American sculptor Maren Hassinger installed eight site-specific works in Harlem's Marcus Garvey Park. Presented by the Studio Museum, the large-scale sculptures—which use branches and other organic matter to create cohesion with the natural landscape—will remain on view for the next year.
Where: Marcus Garvey Park, Harlem, New York City
When: Through June 10, 2019. Park hours: 6am – 10pm, daily
2. "Ron Arad: Fishes & Crows, 1985-1994" 
Friedman Benda
Two noteworthy solo exhibitions open at Friedman Benda gallery on Thursday: "Ron Arad: Fishes & Crows, 1985 – 1994" will survey the crucial early period of the visionary product designer's career. Also opening this week at the gallery, multidisciplinary artist Jonathan Trayte's "Fruiting Habits." Trayte's first solo exhibition in the U.S. will show fantastical food-inspired assemblages, objects, and furniture in, according to the gallery's website, a "surreal and psychologically provocative landscape."
Where: Friedman Benda, 515 W. 26th Street, Chelsea, New York City
When: June 21 – July 27, 2018. Hours: Tuesday–Saturday, 10am – 6pm; Monday by appointment.
3. "Ravelled Threads" Panel Discussion
Sean Kelly Gallery
Sean Kelly Gallery will host a panel discussion surrounding its new exhibition, "Ravelled Threads," a collection of recent work by 10 African artists who work with fabric from craft textiles, weavings, and embroidery to performances and even installations that represent the many diverse cultures and art forms that span the African continent. For the discussion, gallerist Mariane Ibrahim will be in conversation with artists Alexandra Karakashian, Aboubakar Fofana, Lawrence Lemaoana, and Zohra Opoku.
Where: Sean Kelly Gallery, 475 10th Avenue, Hudson Yards, New York City
When: Panel discussion: Saturday, June 23 at 2pm; Exhibition: June 22 – August 3, 2018. Gallery hours: Tuesday – Friday, 11am – 6pm; Saturday, 10am – 6pm
Recommended: Meet Game-Changing Seattle Gallerist Mariane Ibrahim
4. Unframed Auction Benefit Cocktail Party
Lisson Gallery 
A cocktail party to celebrate Unframed, an auction benefitting the ACRIA Artists Ending AIDS Fund, will be held at Lisson Gallery and hosted by gallery director Alex Logsdail. Guests will be able to preview this year's auction lots, register, and bid on a curated selection of works. The roster of talent includes big-name artists such as Richard Serra, Zoë Buckman, Anish Kapoor, the Haas Brothers, and Stanley Whitney. You can also register to bid online.
Where: Lisson Gallery, 504 W. 24th Street, Chelsea, New York City
When: Wednesday, June 20, 6pm – 9pm
Price: Tickets start at $75
5. "John Akomfrah: Signs of Empire"
The New Museum
The first American survey exhibition of the work of British artist, film director, and writer John Akomfrah is coming to the New Museum. The exhibition will mark the New York premier of Akomfrah's three-screen video installation Vertigo Sea (2015), which debuted at the 2015 Venice Biennale to much acclaim, alongside numerous others: The Unfinished Conversation (2012), Expeditions: Signs of Empire (1983), and a revisited Transfigured Night (2013/18), which examines the relationship between the United States and post-colonial Africa.
Where: New Museum, 235 Bowery, Lower East Side, New York City
When:  June 20 – September 2, 2018. Hours: Tuesday & Wednesday: 11am – 6pm; Thursday: 11am – 9pm; Friday – Sunday: 11am – 6pm
Next Post