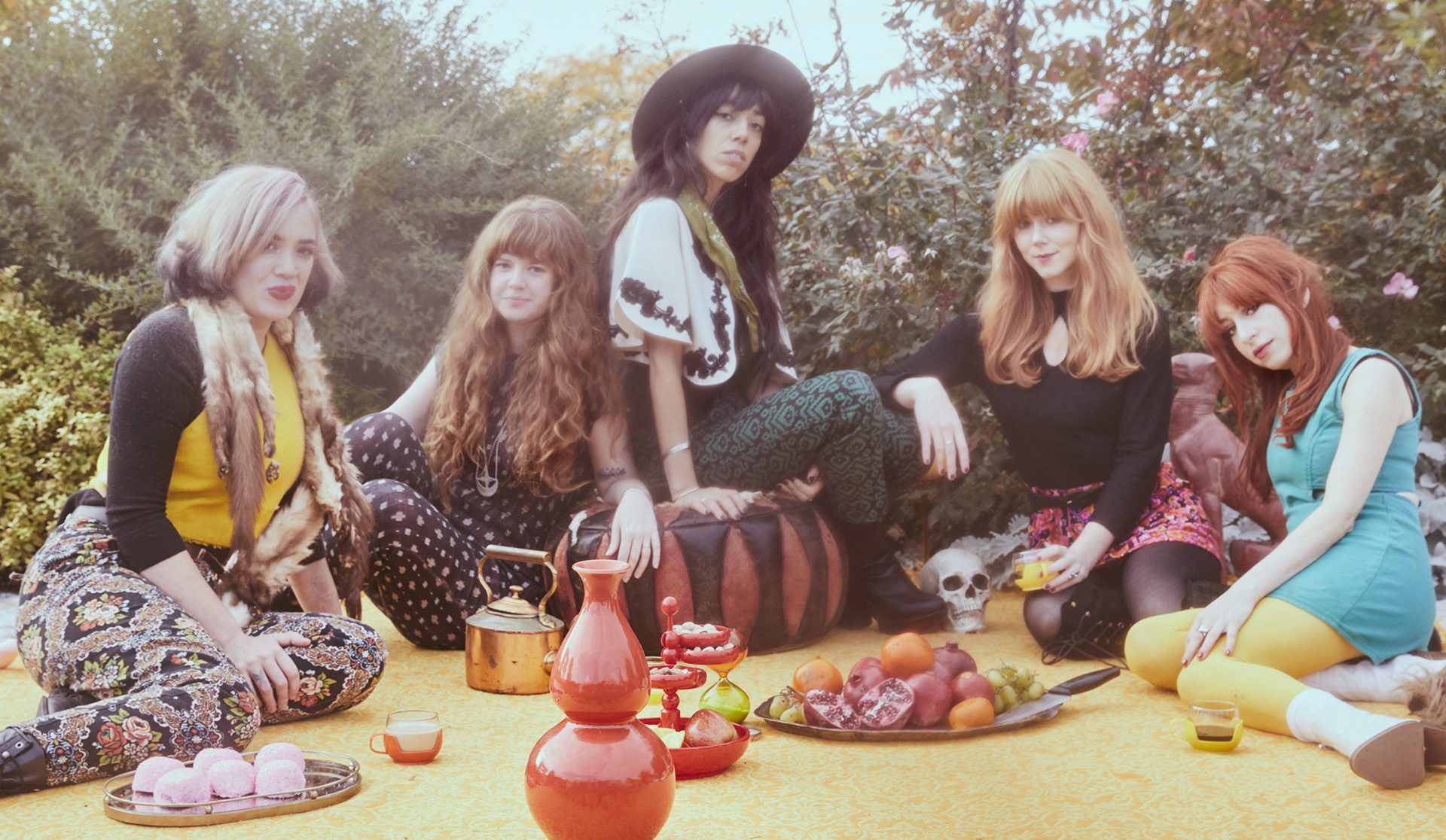 Editors' Picks: 4 Great Art and Design Events This Week
MoMA kicks off its series of live music performances and R.E.M. frontman Michael Stipe exhibits photography from his youth
We're celebrating Independence Day this week, and with it, we get a few extra days off. What better way to spend those days than immersing yourself in New York City's arts and culture scene? MoMA's series of live outdoor music performances is set to begin on the 5th, which will usher in an array of lauded musical acts like Brooklyn-based Habibi. Meanwhile, for fans of Michael Stipe, the ex-R.E.M. frontman will be exhibiting photography from his younger years at the Journal Gallery. Read on to see our full list of picks for the week, and enjoy!
1. Michael Stipe, 'Infinity Mirror'
The Journal Gallery
In light of the recent book of photography by former R.E.M. frontman Michael Stipe, Volume I, 'Infinity Mirror' presents a mixture of Stipe's photos as well as his collected ephemera. Stipe's introspective body of work reflects his unconventional coming-of-age in the 1970s.
Where: The Journal Gallery, 106 North 1st Street, Brooklyn
When: July 3 – August 12, 2018. Opening: July 3, 6–9pm. Regular gallery hours: Tuesda –Sunday, 12–6pm
2. Summer Thursdays: Habibi
The Museum of Modern Art
Habibi, the Brooklyn-based five-piece band started by two Detroit natives, will kick off this year's Summer Thursdays at the MoMA Sculpture Garden with their signature Motown-inspired pop/punk sound. In the event of rain, the performance will take place in Theater 1. Accommodations are first-come, first-served.
Where: The Museum of Modern Art, Sculpture Garden, 11 W. 53rd St, New York City
When: Thursday, July 5, 5:30–8pm; live music begins at 6:30pm
3. Market Art + Design
Bridgehampton Museum
This year will mark the eighth iteration of the East End's leading modern and contemporary art fair, to be held at the Bridgehampton Museum. The showcase will include fine art and contemporary design from 80 top galleries, featuring special installations by artists like Elaine Lorenz and McKay Otto, along with specially curated design exhibitions.
Where: The Bridgehampton Museum, 2368 Montauk Highway, Bridgehampton, New York
When: July 5, 6–8pm; July 6 – 7, 11am–7pm; July 8, 12–6pm
4. Jasper Spicero: The Glady Day
Times Square Space
This just-launched participatory film and art exhibition, which Spicero made in collaboration with Willis Baker, uses sculptural objects juxtaposed with decades-old paintings by prisoners to tell the story of a troubled teenager named Glady Day. The film's set, TSS' large exhibition space, is also the theater; viewers are encouraged to explore and interact.
Where: Times Square Space, 1500 Broadway, New York City
When: On view through August 10. Hours: Friday – Sunday, 12–6pm
Next Post