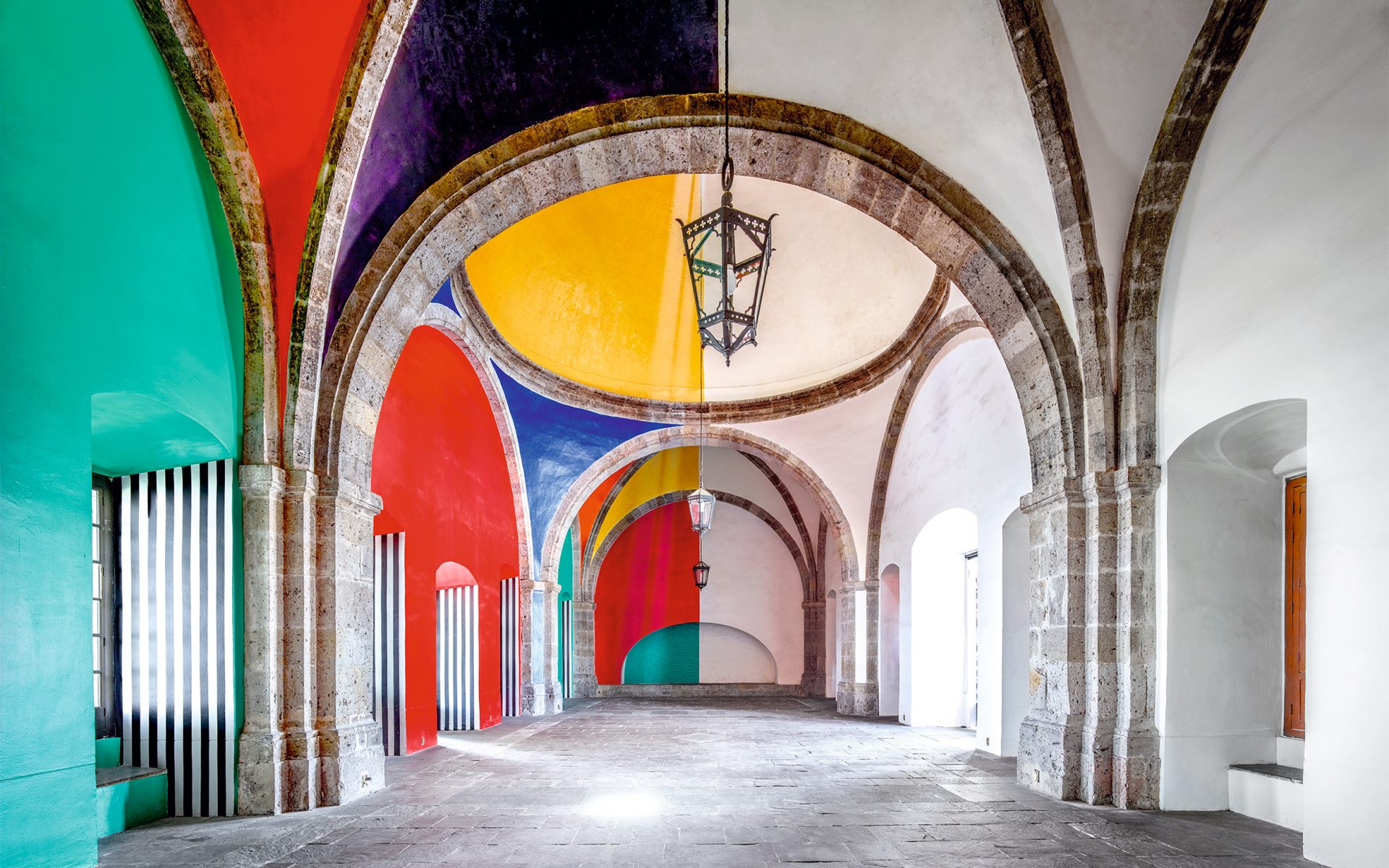 Editors' Picks: 6 Great Art and Design Events This Week
Adam McEwen brings an immersive installation to the Lever House, and Candida Höfer's show of large-scale photographs opens at Sean Kelly Gallery
Here are Galerie's picks of the must-see art and design events this week, from Adam McEwen's immersive installation at the Lever House to a presentation of Candida Höfer's large-scale photographs at Sean Kelly Gallery.
1. Paul Mathieu, Donald Traver, and Rebecca Moses
Ralph Pucci New York
Elegant bronze and Plasterglass sculptures by Paul Mathieu mark the French designer's 20th anniversary at Ralph Pucci, Donald Traver makes his debut at the showroom with large-format abstract pieces, and Rebecca Moses launches a new and diverse range of portraits that challenge traditional notions of beauty.
Where: Ralph Pucci New York Penthouse and Gallery Nine, 44 West 18th Street
When: Opens Monday, January 28
2. Seth Price: Redistribution film screening
Guggenheim Museum
Redistribution, Price's film that reflects on his oeuvre and creative process, has been presented in eight iterations. A screening of this latest version will be followed by a Q&A with the artist.
Where: Solomon R. Guggenheim Museum, 1071 5th Avenue
When: Tuesday, January 29 at 6:30 p.m.
3. Whitney Art Party
Whitney Museum
The museum throws a midwinter bash to celebrate its current exhibitions, including Andy Warhol: From A to B and Back Again and Kevin Beasley: View of a Landscape. A ticket includes admission, cocktails, and music by Kittens. Festive attire is encouraged; proceeds benefit the museum's education initiatives.
Where: Whitney Museum of American Art, 99 Gansevoort Street
When: Tuesday, January 29, 9 p.m.–12:30 a.m.
Recommended: See How Peter Dunham Creates a Room at the Kips Bay Show House Palm Beach
4. Adam McEwen: 10, Feels Like 2
Lever House
The Lever House kicks off its 2019 programming with this Roya Sachs–curated exhibition, where Adam McEwen's minimalist installation will transform the venue's first floor into an environment recalling an ice rink.
Where: Lever House, 390 Park Avenue
When: Opens Wednesday, January 30, 6 p.m.–8 p.m. On view through May.
5. Michelle Stuart: Flight of Time
Galerie Lelong & Co.
This survey spans the breadth of Stuart's career thus far, starting with her work in the 1960s, which established her as a leading figure in the field of land art, and ending with her new work and the exhibition's central focus, These Fragments Against Time.
Where: Galerie Lelong & Co., 528 West 26th Street
When: January 31–March 9
6. Candida Höfer: In Mexico
Sean Kelly Gallery
The German photographer documents 600 years of Mexico's diverse architectural history, from opulent Baroque churches and performance halls to quiet nooks that nonetheless manage to catch the eye.
Where: Sean Kelly Gallery, 475 Tenth Avenue
When: Opening reception: Saturday, February 2. On view through March 16.
Next Post