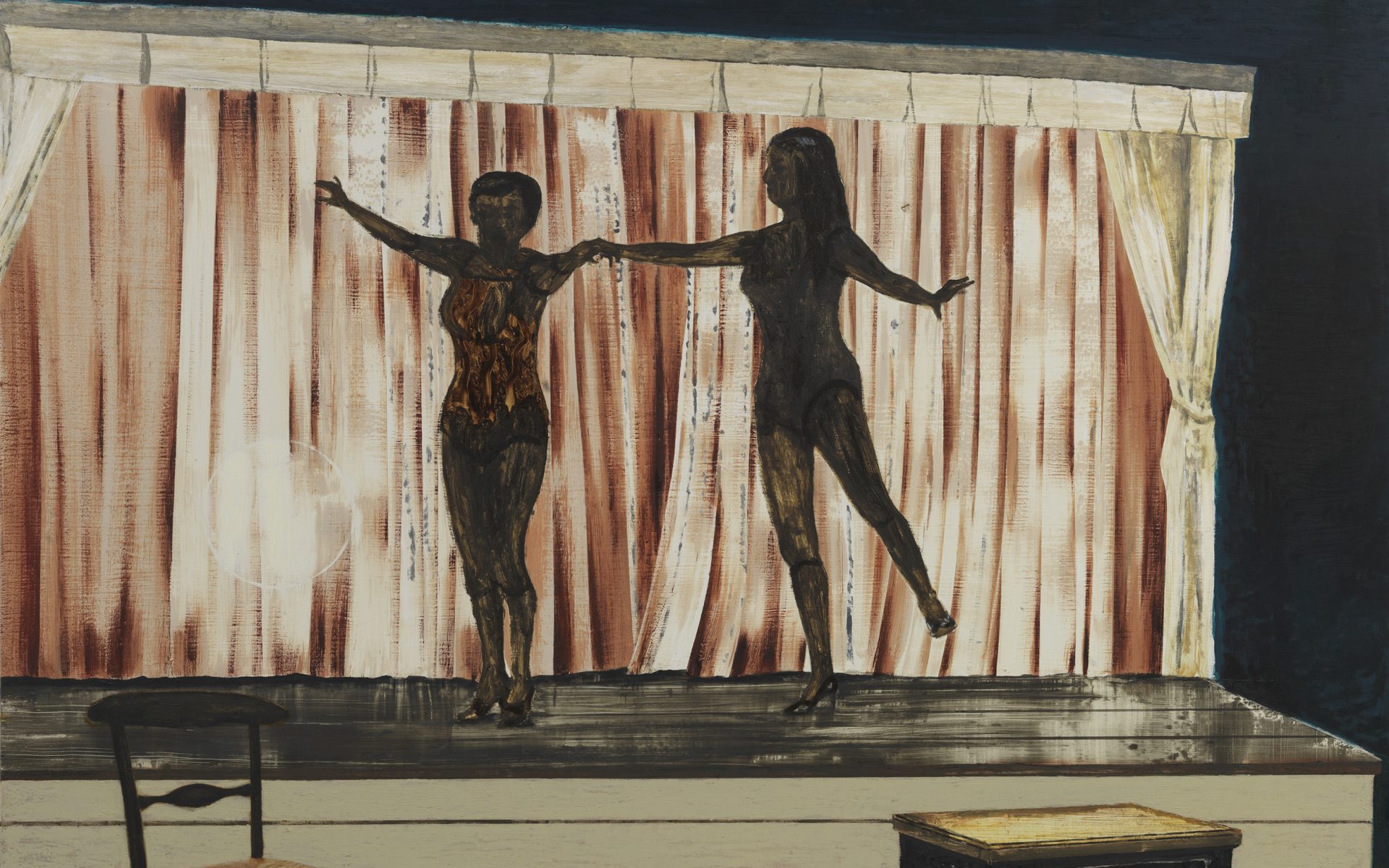 Editors' Picks: 9 Great Art and Design Events This Week
Pioneer Works presents a new group show, and Wendy Red Star gives an artist talk at the Brooklyn Museum
Here are Galerie's picks of the must-see art and design events in New York City this week, from a new group exhibition at Pioneer Works to an artist talk by Wendy Red Star at the Brooklyn Museum.
1. Vivian Browne: Little Men
Ryan Lee Gallery
Some five decades after their creation, works by the 20th-century African-American artist and activist Vivian Browne will finally be highlighted. This particular series of sociopolitical paintings and works on paper, considered the artist's first serious works, depict aging, disgruntled white men and speak to the frustration Browne felt at the patriarchal and racial inequalities she endured during her lifetime.
Where: Ryan Lee Gallery, 515 West 26th Street
When: Thursday, February 21, 6:30–8 p.m.
Recommended: IstDibs Opens Sprawling New Gallery in Manhattan
2. Moroni: The Riches of Renaissance Portraiture
Frick Collection
The 16th-century painter Giovanni Battista Moroni gets his first major exhibition in the U.S., which will be shown exclusively at the Frick Collection through the spring. Moroni was a contemporary of Da Vinci, Caravaggio, and the like, and his portraits and religious paintings will be accompanied by jewelry, textiles, armor, and other luxury items that are artifacts of his time — a testament to the material world that he so skillfully captured.
Where: Frick Collection,1 East 70th Street
When: February 21–June 2
3. Group Exhibition: Design by Time
Pratt Manhattan Gallery
Twenty-two international designers endeavor to visualize the passage of time in this arresting group exhibition, which includes fashion, furniture, textiles, and more. The opening reception will feature a special performance by sound and media artist Bartholomäus Traubeck.
Where: Pratt Manhattan Gallery, 144 West 14th Street
When: Opening reception: Thursday, February 21, 6–8 p.m.; performance at 7 p.m.
4. In Conversation: Alexandra Délano Alonso, Thomas Keenan, Sohrab Mohebbi, and Benjamin Nienass
SculptureCenter
Istanbul artist Banu Cennetoğlu's endeavor to continually translate and update The List, a running document that records the refugees, asylum seekers, and migrants who have perished trying to reach safety since 1993, serves as a jumping-off point for this conversation between Alexandra Délano Alonso, Thomas Keenan, Sohrab Mohebbi, and Benjamin Nienass. It coincides with SculptureCenter's current exhibition on Cennetoğlu.
Where: SculptureCenter, 44–19 Purves Street, Long Island City
When: Thursday, February 21 at 7 p.m.
5. Group Exhibition: Refiguring Binaries
Pioneer Works
Curator Kelani Nichole of the Current Museum curates this group exhibition that combines virtual spaces and the physical body, with a special focus on queer and cultural identities.
Where: 159 Pioneer Street, Brooklyn
When: Opening reception: Thursday, February 21, 7–9 p.m.
6. Carlos Vega: Correspondences
Jack Shainman Gallery
Taking inspiration from 17th-century Spanish painter Francisco de Zubarán's "Santas" paintings, Vega presents 24 portraits of female figures from mythology, history, and religion. The roster of heroines includes many intellectual figures whose contributions have never been widely appreciated, from the ancient mathematician and astronomer Hypatia, who is theorized to have discovered the elliptical orbit of planets more than a millennium before Johannes Kepler, to the martyred St. Teresia Benedicta, a vocal Nazi opposer who died at Auschwitz.
Where: Jack Shainman Gallery, 524 West 24th Street
When: Opening reception: Friday, February 22, 6–8 p.m.
7. Group exhibition: Nordic Impressions
Scandinavia House
Olafur Eliasson, Tal R, and Katrín Sigurdardóttir are just a few of the internationally renowned Nordic artists contributing to this group show, curated by the Phillips Collection's chief curator and deputy director for academic affairs, Klaus Ottmann. The opening reception will coincide with a special book launch, performance, and discussion with artists Tanya Toft Ag and Lundahl & Seitl.
Where: Scandinavia House, 58 Park Avenue
When: Opening reception: Saturday, February 23, 2–6 p.m.
8. Beverly Pepper: Cor-Ten
Marlborough Contemporary
The 97-year-old sculptor, who is celebrated for her monumental outdoor works, brings a new body of work to Marlborough. For this series, she has employed her famously robust medium of choice, Cor-Ten steel. The exhibition lauds the scope and dynamism of the pieces Pepper has created over her lifetime and honors the great triumph that was her rise to fame in the male-dominated 20th century.
Where: Marlborough Contemporary, 545 West 25th Street
When: Opening reception: Saturday, February 23, 6–8 p.m.
9. Artist Talk: Wendy Red Star
Brooklyn Museum
Wendy Red Star will deliver a talk about her work, which delves into the relationship between Native American ideologies and colonialism from its earliest iterations centuries ago to the present day. Her artwork is currently featured in the exhibition "Half the Picture: A Feminist Look at the Collection."
Where: Brooklyn Museum, 200 Eastern Parkway
When: Sunday, February 24, 2–3 p.m.
Next Post