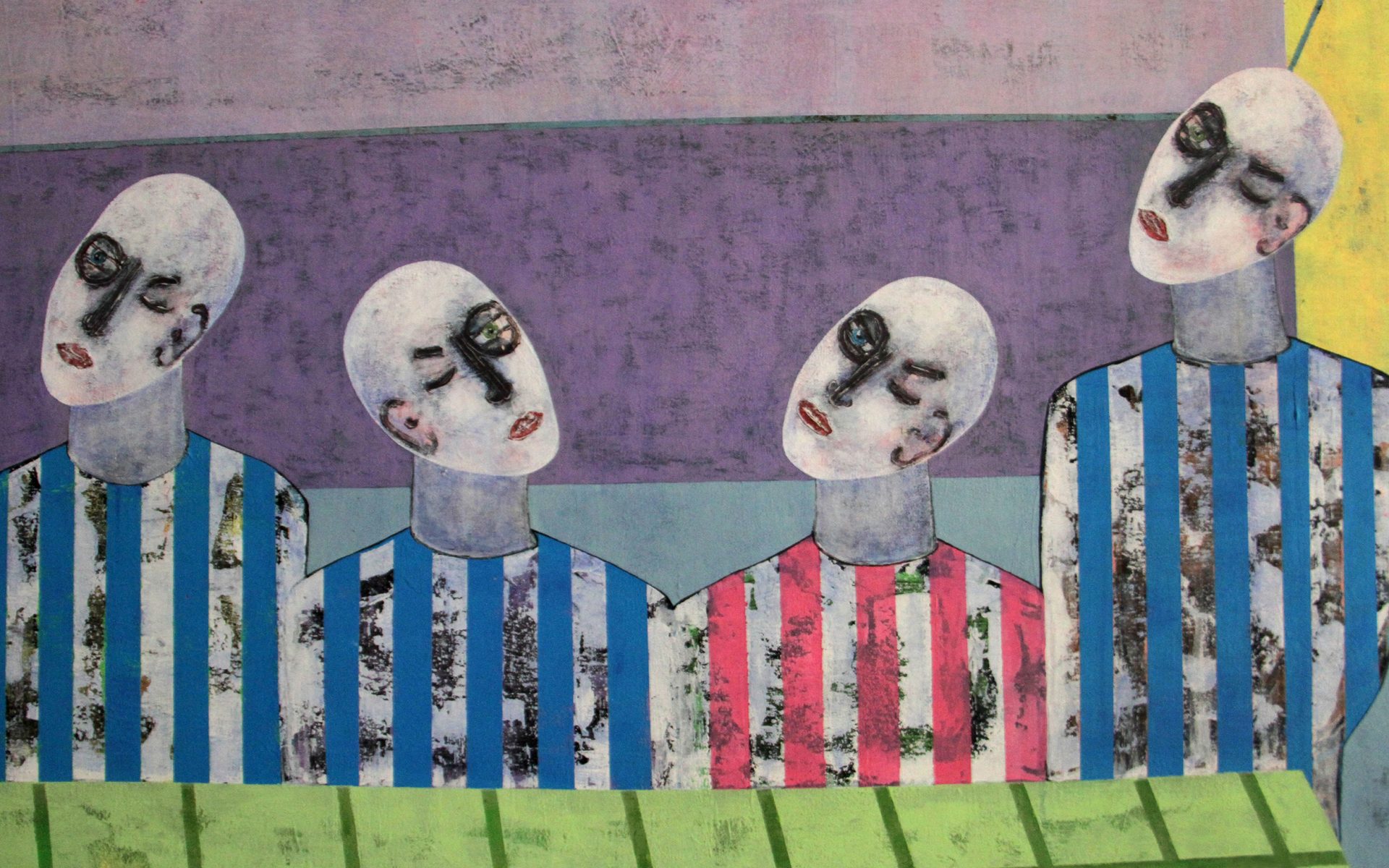 Editors' Picks: 6 Great Art and Design Events This Week
A show at the Queens Museum reflects on our tumultuous political climate and Diane Arbus closes soon at David Zwirner
Every week, we curate a list of the best art and design events happening in New York City. The offerings this week are nothing short of political, with a group show at the Queens Museum reflecting on President Trump's travel ban, while another at Higher Pictures attests to the political landscape as a whole. It's also your last chance to catch "Diane Arbus Untitled" at David Zwirner, where some of the late photographer's last works are on view.
1. Donna De Salvo on Andy Warhol
92nd Street Y, Presented by Gagosian 
On the occasion of "Andy Warhol: From A to B and Back Again" at the Whitney, the museum's senior curator and exhibition organizer will give an in-depth talk on Warhol's career, particularly those lesser-known elements such as his experiments in film and new technology. Though this event is sold-out, you can find the waiting list here.
Where: 92nd Street Y, 1395 Lexington Avenue
When: Wednesday, December 12 at 12 p.m.
2. Ivan Forde in Conversation with Derrick Adams
Baxter St
Forde, whose solo exhibition "Dense Lightness" is currently on view at Baxter St, will have a conversation with his mentor, artist Derrick Adams. A few talking points will include epic poetry and the black figure, the artistic practice of working in multimedia, and, of course, the influence these two artists have had on one another.
Where: Baxter St at the Camera Club of New York, 126 Baxter Street
When: Wednesday, December 12 at 7 p.m.
3. Executive (Dis)Order: Art, Displacement & the Ban
Queens Museum
A group of artists who have been affected by President Trump's travel ban—Executive Order 13780—come together in this group exhibition organized by the Artistic Freedom Initiative and curated by Osman Can Yerebakan, who contributes to Galerie. The opening reception will feature a conversation with the artists and a musical performance by Amir ElSaffar and Hamid Al-Saadi, the leading living performer of the Iraqi Maqam. The complete list of participating artists includes Rashwan Abdelbaki, Ali Chitsaz, Reem Gibriel, Nadia Gohar, Ibi Ibrahim, Ifrah Mansour, Esperanza Mayobre, Remijon Pronja, Nooshin Rostami, and Asiya Al-Sharabi.
Where: Queens Museum, New York City Building, Flushing Meadows Corona Park, Queens
When: Opening reception: Saturday, December 15, 3–6 p.m.
Recommended: See the Standout Pieces from Design Miami
5. Panel Discussion with Dorothea Rockburne
David Nolan Gallery
Artist Dorothea Rockburne, one of the artists currently featured in the gallery's "Drawing Space: 1970–1983," will be in conversation with curator, critic, and artist Robert Storr; writer Jarrett Earnest; and Metropolitan Museum of Art associate curator Jennifer Farrell.
Where: David Nolan Gallery, 527 West 29th Street
When: Saturday, December 15 at 4 p.m.
4. Some Kind of Halfway Place
Higher Pictures
This group show brings together the talent of Eleanor Antin, Aria Dean, Joao Enxuto and Erica Love, Felicity Hammond, Daniel Keller, Christopher Kulendran Thomas and Annika Kuhlmann, Eva and Franco Mattes, Wyatt Niehaus, Joseph Strick, Lu Yang, and UV Production House. The artists each seek to make sense of the current political landscape.
Where: Higher Pictures, 980 Madison Avenue
When: December 15–January 19, 2019
5. Kevin Beasley: A View of a Landscape
Whitney Museum
A cotton gin motor from Maplesville, Alabama, is the focal point of this new installation by the Virginia-born artist, which will generate sound as though it were a musical instrument. The piece doubles as a meditation on history, land, race, and labor.
Where: Whitney Museum of American Art, 99 Gansevoort Street
When: December 15–March 10, 2019
CLOSING SOON
6. Diane Arbus Untitled
David Zwirner Gallery 
These 66 haunting photographs taken at an all-female institution in Vineland, New Jersey, are from the last few years of the celebrated photographer's life.
Where: David Zwirner, 537 West 20th Street
When: Through December 15
Next Post