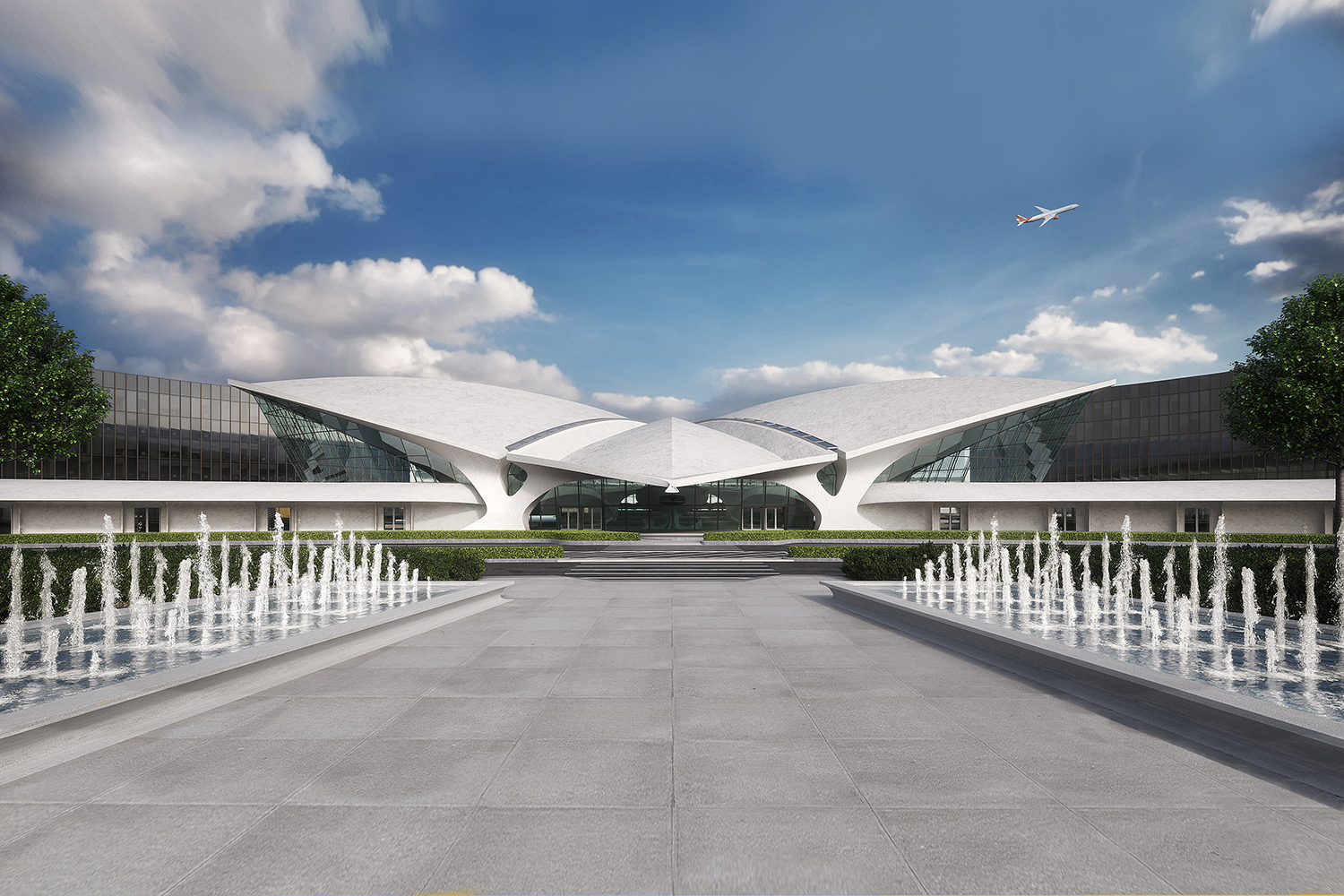 Editors' Picks: 7 Great Art and Design Events This Week
From a monthlong celebration of architecture and design to a craft prize at the Museum of Arts and Design, these events are not to be missed
Kicking off the week in New York City is the eighth annual Archtober, a 31-day festival of all things art and design hosted by the Center for Architecture. The Museum of Arts and Design launches several exciting new exhibitions, one of which will see a top up-and-coming talent awarded $50,000 in the first highly coveted Burke Prize. Read on for the top art and design events this week.
1. Archtober
Various Locations
Kicking off this week, this monthlong, citywide celebration of architecture includes events ranging from architecture-themed competitions to expert lectures. In addition, daily architecture tours will occur at or around noon, each happening at a different "building of the day." On deck for this week's tours are the Swiss Institute (Friday) and the TWA Hotel at JFK Airport (Saturday).
Where: Locations vary
When: October 1–31
2. 'Something to Say: Brooklyn Hi-Art! Machine, Deborah Kass, Kameelah Janan Rasheed, and Hank Willis Thomas'
Brooklyn Museum
A band of Brooklyn artists are transforming the plaza green, steps, and promenade outside the Brooklyn Museum. The whimsical works reinforce the museum's primary mission: to serve as a public space for education and dialogue. The exhibition's title derives from the fact that the works are all text-based, and playfully so, as with Deborah Kass's bright yellow OY/YO sculpture.
Where: Brooklyn Museum, 200 Eastern Parkway
When: October 3–June 30
3. Ninth Street Women: Mary Gabriel in Conversation with Deborah Solomon
Whitney Museum
Author Mary Gabriel discusses her new book on revolutionary 20th-century female artists, Ninth Street Women: Lee Krasner, Elaine de Kooning, Grace Hartigan, Joan Mitchell, and Helen Frankenthaler: Five Painters and the Movement That Changed Modern Art (Little, Brown), with art critic and biographer Deborah Solomon.
Where: Whitney Museum, 99 Gansevoort Street
When: Wednesday, October 3, 6:30 p.m.
4. The Burke Prize 2018 and Sterling Ruby: Ceramics 
Museum of Arts and Design
Sixteen finalists vying for the coveted Burke Prize, which drew over 500 submissions from around the world, come together in a highly selective group exhibition intended to advance the next generation of emerging professional artists. Also on view is the first-ever New York solo museum exhibition of Los Angeles–based Sterling Ruby's work with clay. "Like a reverse archaeologist," a museum statement reads, "Ruby records the results of his experiments in clay within the final art object." These works tread a line somewhere between sculpture and vessel.
Where: Museum of Arts and Design
When: October 3–March 17
5. Hamptons International Film Festival
Various Locations
Drawing some 180 thousand attendees annually, the celebration will spotlight a number of films about visual artists, including Peter Kenneth Jones's Henri Dauman: Looking Up; Jill Magid's The Proposal about hidden work by architect Luis Barragán; and Sandi Tan's Shirkers, an exploration of Singaporean counterculture that was filmed almost 20 years ago and only resurfaced recently. Other highlights include Yorgos Lanthimos's The Favourite, starring Emma Stone and Rachel Weisz, and Steve McQueen's Widows, starring Oscar winner Viola Davis alongside Michelle Rodriguez.
Where: East Hampton, Sag Harbor, and Southampton
When: October 4–8
6. Gardar Eide Einarsson: 'Flagwaste'
Team Gallery
A refashioned installation of the Tokyo-based artist's Flagwaste, which premiered at Team gallery on the night of the 2016 presidential election, will be shown in scattered formation. The artist has chosen to revive his installation in anticipation of the midterm elections, creating within the gallery a site for "concern" and even "mourning."
Where: Team Gallery, 83 Grand Street
When: October 4–December 1. Hours: Tuesday–Saturday, 10 a.m.–6 p.m.
7. The Elegant Symmetry of the Gorilla
The luxury skincare brand Valmont is opening its first-ever New York City art exhibition, a pop-up that draws together 30 works by Valmont's president and artistic director, Didier Guillon, in collaboration with multiple talented artists. The exhibition is inspired by Guillon's trip to the Berlin Zoo, where he witnessed Ivo the gorilla in his cage and was struck by the almost Cubist shape of the silhouette.
Where: 393 Broadway
When: October 5–21
Next Post