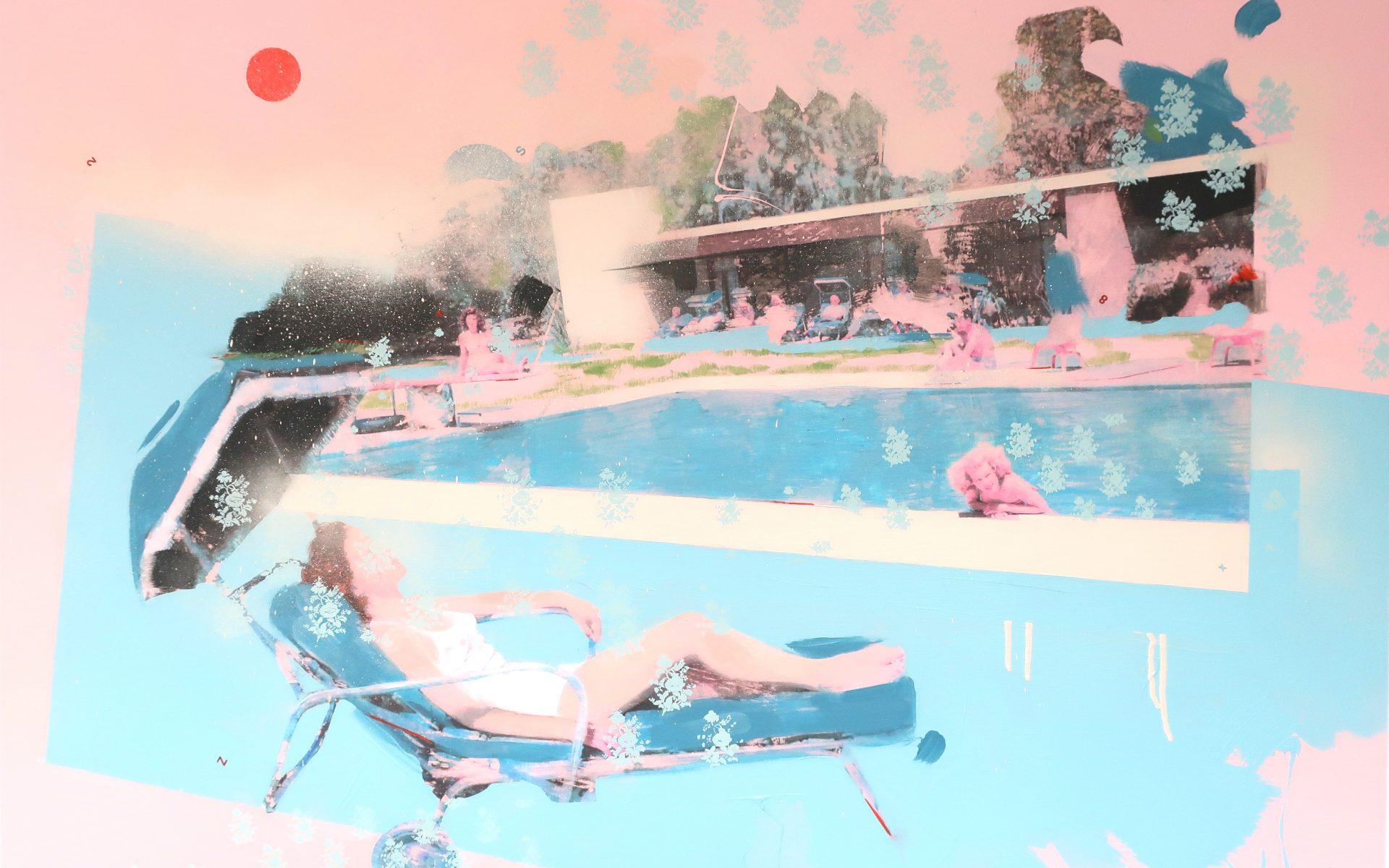 Editors' Picks: 6 Great Art and Design Events This Weekend
From cocktail parties in the Hamptons to a conversation at SculptureCenter, here's what to see and do
Here are Galerie's picks of the must-see art and design events this weekend, including an exclusive screening of newly digitized video from the Estate of Gretchen Bender to a discussion about New York real estate with artist Matt Keegan and cocktail parties in the Hamptons—de rigueur!
1. Swing into Summer: A Night in Provence
The Bridge
Enjoy cocktails, dinner, and dancing at one of the most distinguished locales in the Hamptons—the Roger Ferris–designed clubhouse at The Bridge. The evening's auction will benefit the Group for the East End, which actively works to preserve the wildlife and waterways of the Hamptons. —Jill Sieracki 
Where: 1180 Millstone Road, Bridgehampton, New York

When:  Saturday, June 15, 6:30–11:30 p.m.
2. Matt Keegan: What Was & What Is (III)
SculptureCenter
In the third installment of this series of conversations between artist Matt Keegan and his father at the site of Keegan's public art installation, What Was & What Is, the two will discuss the concept of power within the field of real estate, Keegan's personal experiences in urban development, and the continual industrialization of New York and how it has impacted different generations. Keegan's work consists of a transparent rectangular structure bearing snippets of real estate jargon intended to encourage reflection about the ever-changing neighborhoods of New York City. —Kaela Walker
Where: Court Square and Jackson Avenue, Long Island City
When: Thursday, June 13, 6–7 p.m.
Recommended: 6 Stunning Public Art Installations to See in New York This Summer
3. Screening of Newly Digitized Videos from the Estate of Gretchen Bender
Red Bull Arts New York
This Friday, Red Bull will host a special screening of newly digitized videos from the archives of the Estate of Gretchen Bender, a Pictures Generation artist who worked in film, video, and photography. Using pop culture imagery as source material for heady explorations into its social codes, Bender blended Conceptual and Pop Art for her particular aesthetic in a practice that grew to involve live television and documentary. The screening will feature tapes from the 1980s, early computer graphic demo reels, military commercials, and surrealist CG experiments. —Rozalia Jovanovic 
Where: 220 West 18th Street
When: Friday, June 14, 7 p.m.
4. Full May Exhibition
Frampton Co
Interior design company Frampton Co has teamed with pioneering gallery R & Company for the second iteration of its summer exhibition in the Hamptons. There, Brooklyn artist Elise Ferguson is debuting her largest installation of textile art to date, featuring 21 of her signature screen-printed canvases sheathing the walls. High-octane furnishings by the likes of Oscar Niemeyer, Poul Kjærholm, and Dana Barnes—sourced from R & Company and curated by Frampton—further animate the artful space. —Geoffrey Montes 
Where: 141 Maple Lane, Bridgehampton, New York
When: Open by appointment in June. Seven days a week in July and August.
5. The 9th Annual Garden Cocktail Party
Madoo Conservancy 
Explore the former bucolic home of artist Robert Dash at the annual Much Ado About Madoo Garden Party this Saturday evening. The reception celebrates the property's 25th anniversary as a public garden. As part of the festivities, works by Dash, Clare Potter, and Frances Palmer will be on display, while in the summer studio, the exhibition "Madoo in Photographs" will be on view. —J.S.
Where: 618 Sagg Main Street, Sagaponack
When: Saturday, June 15, 6–8 p.m.
Recommended: 8 Reasons You Need to Visit the Hamptons This Summer
6. Lizzie Gill: Summer Solstice 
Montauk Beach House
Hit up Hamptons hot spot the Montauk Beach House for Lizzie Gill's solo exhibition, Summer Solstice. Part of the hotel's rolling artist series, Gill's mixed-media work portrays retro-themed America in a contemporary context, challenging concepts of memory and identity. Gill will be hosted at a reception the following weekend alongside art dealer Damien Roman and consultant Anwarii Musa. —J.S.
Where: 55 S. Elmwood Avenue, Montauk, New York
When: Through July 1
Recommended: Explore the Fascinating Art Barge Docked in the Hamptons
Next Post