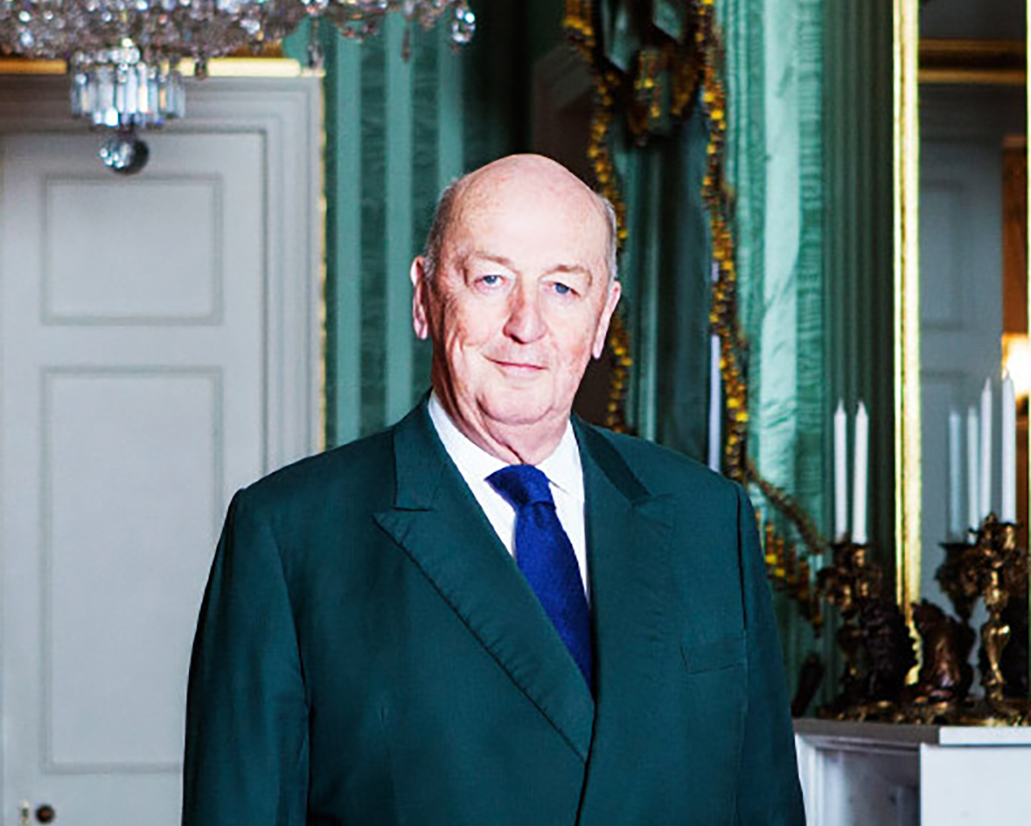 Here's the Duke of Devonshire's Curated Reading List for Galerie
His landmark bookstore, Heywood Hill, launches its bespoke literary service in the United States
Few gifts are quite as thoughtful as a volume that truly meets the recipient's special interest, be it 19th-century French topiary, the history of chairs, or German Expressionist art.
A storied and charming bookstore owned by Peregrine 'Stoker' Cavendish, the 12th Duke of Devonshire, and operating from the same Mayfair, London, townhouse since 1936, Heywood Hill specializes in doing just that. The bookstore offers a range of customized literary services by a staff of bibliophiles dedicated to satisfying their clients' idiosyncrasies.
This pointed approach has earned it a devoted following, which includes the Queen of England and fashion designer Erdem Moralioglu.
Along with its eclectic stock, the store offers such bespoke services as curating custom libraries and fulfilling a "Year in Books" subscription, wherein readers receive a new, surprising opus every month following an initial personal consultation. And the service has just launched in the States offering fans "tailored reading experiences from across the pond."
Here, the Duke of Devonshire has entertained our request to recommend, for the Galerie reader, five books for an artful life.
1. Art and the Power of Placement
Victoria Newhouse (Monacelli Press, 2005)
2. Sanctuary: Britain's Artists and Their Studios
Hossein Amirsadeghi (Thames & Hudson, 2012). Read more here.
3. The Pot Book
Edmund de Waal (Phaidon Press, 2011). Read more here.
4. Exhibitionist
Richard Dorment (Wilmington Square Books, 2016). Read more here.
5. On Being an Artist
Michael Craig-Martin (Art/Books, 2015). Read more here.
A version of this article first appeared in print in our Summer 2018 Issue in the section called The Artful Life. Subscribe to the magazine.
Next Post