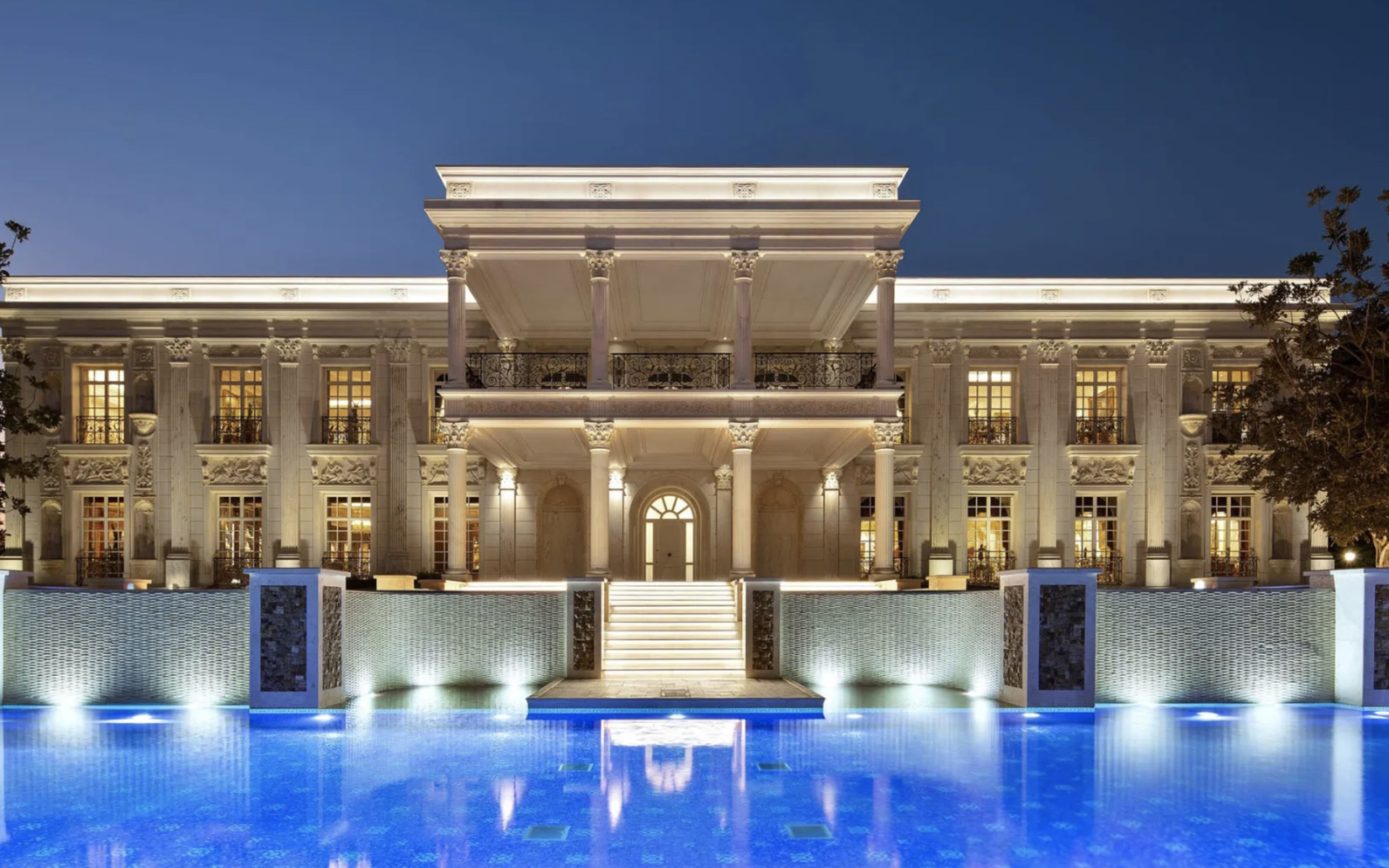 Dubai's Most Expensive Home Hits the Market for $204 Million
The extravagant 40,000-square-foot oasis features awe-inspiring views of the city's skyline plus a bevy of lavish amenities
With a surreal skyline of gravity-defying architecture that includes the world's tallest building, the Middle Eastern city of Dubai has transformed itself from a sleepy fishing village to a lavish playground for the world's elite in record time. Now, a new entrant into the real estate market is setting the bar even higher, listing for a record-breaking $204 million, making it the most expensive home in the desert metropolis.
Nestled in the heart of Dubai Hills, an exclusive neighborhood synonymous with grand estates, this remarkable property embodies the spirit of unabashed opulence. Calling this listing a mere home seems an understatement; it's more a monument to luxury living, akin to a modern day palace. Equipped with seven bedrooms across some 40,000 square feet, the contemporary manse has been thoughtfully designed with luxe touches that perfectly reflect Dubai's cosmopolitan spirit. (Among them are 700,000 sheets of gold leaf and $27 million worth of Italian stone.)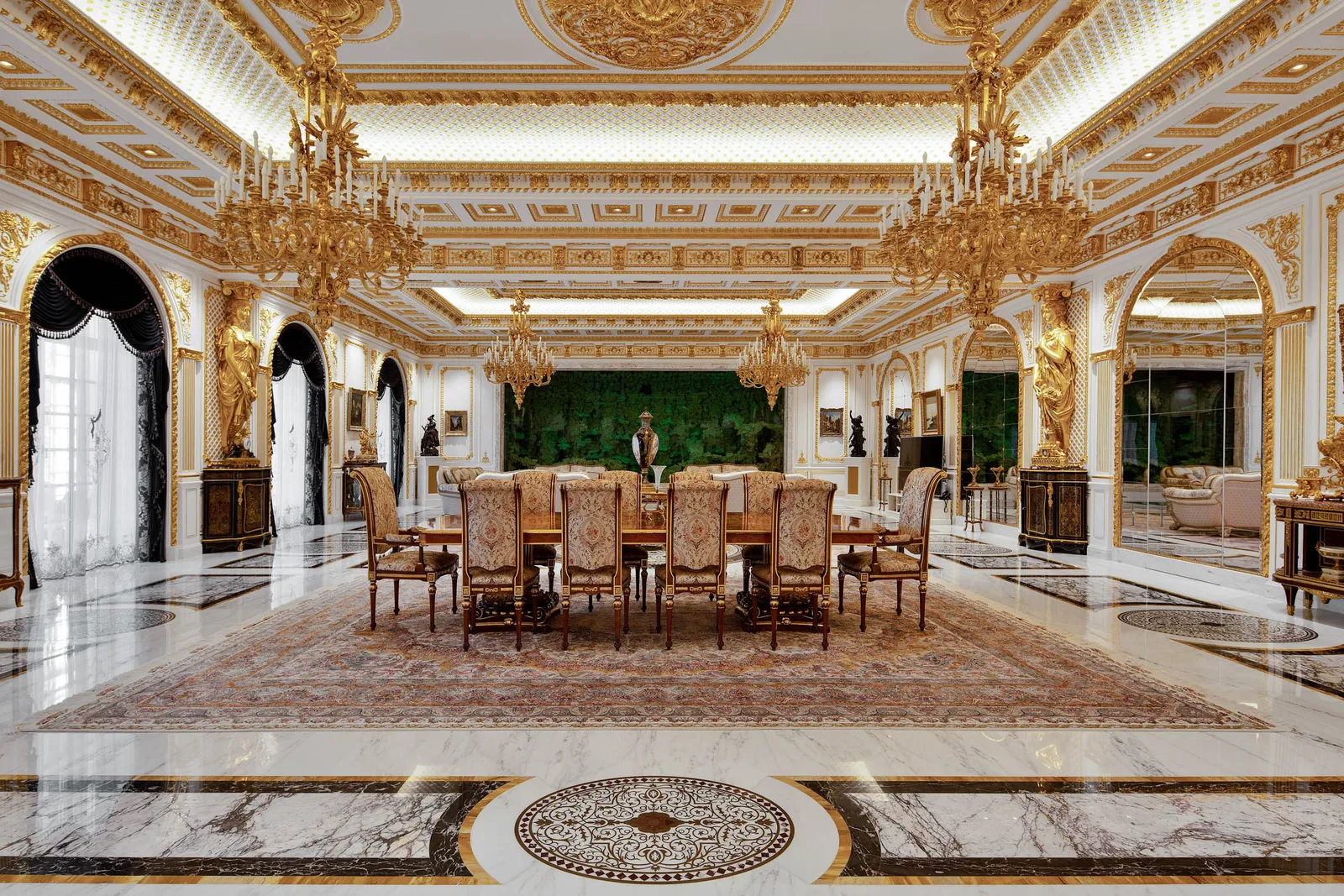 The attention to detail extends to the custom Italian-made furnishings, which exude a sense of timeless elegance. The flooring, a splendid combination of rare marbles, contributes to the refined character of the property. The pièce de résistance is arguably the outdoor space, which includes a resort-style infinity pool that seems to spill into the golf course and spacious terraces perfectly designed for alfresco dining and twilight gatherings. From a private cinema and gym to a wine cellar and spa facilities, the property offers every possible luxury to create an oasis of comfort with its state-of-the-art-amenities.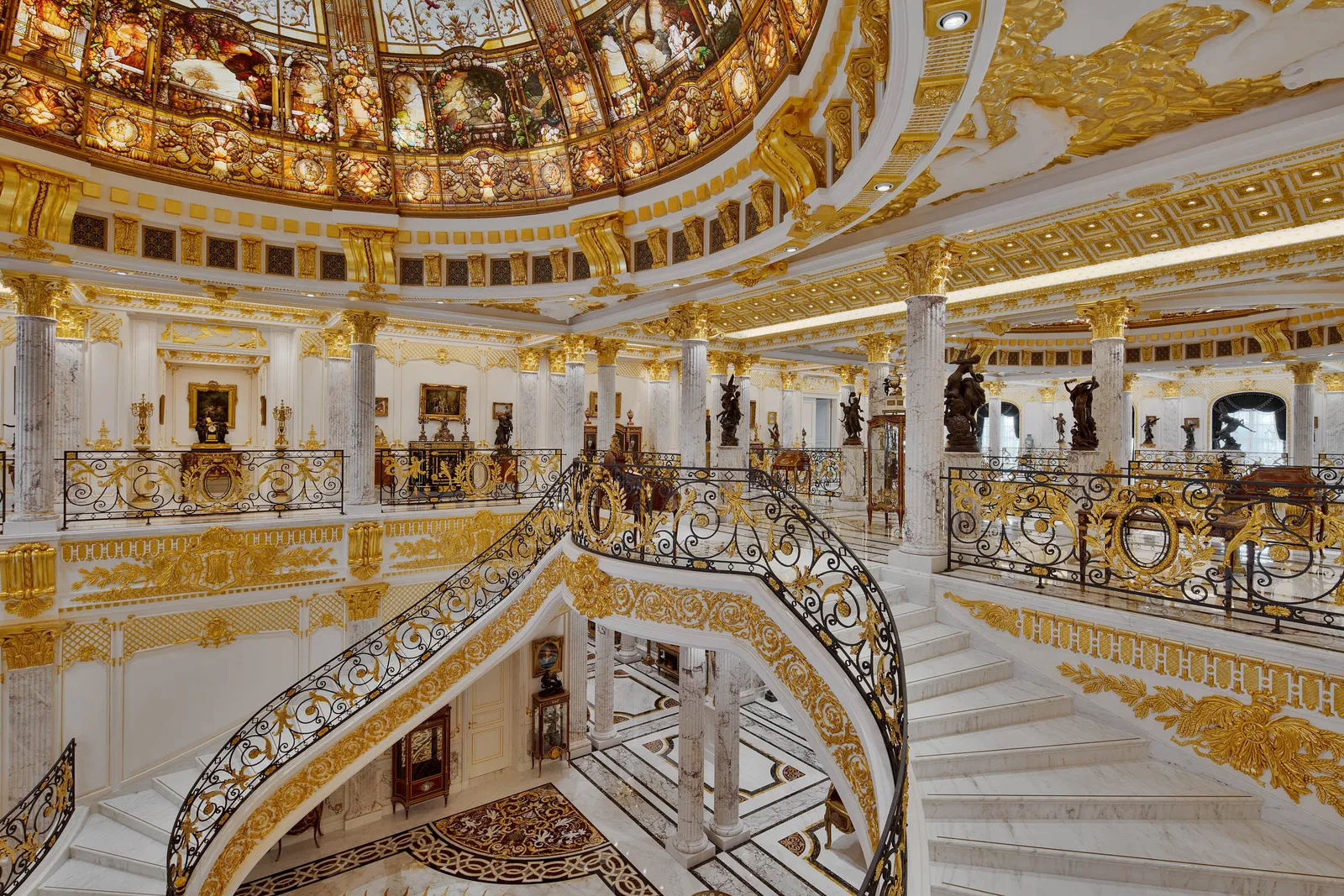 Dubai's most expensive home thus blurs the line between a residence and a retreat, providing an unprecedented mix of high-end design, cutting-edge technology, and limitless luxury. This $204 million spectacle is not just a testament to Dubai's evolving real estate market but rather a declaration of the city's continual push towards extraordinary living experiences. It's an opportunity to experience Dubai's definitive opulence first-hand, for those who can meet its record-breaking price tag. The purchase of this majestic property is not just an investment in real estate; it's an investment in a lifestyle that embodies the pinnacle of luxury and innovation, cementing the owner's place among the world's elite.
It is currently listed with Luxhabitat | Sotheby's International Realty.
Next Post