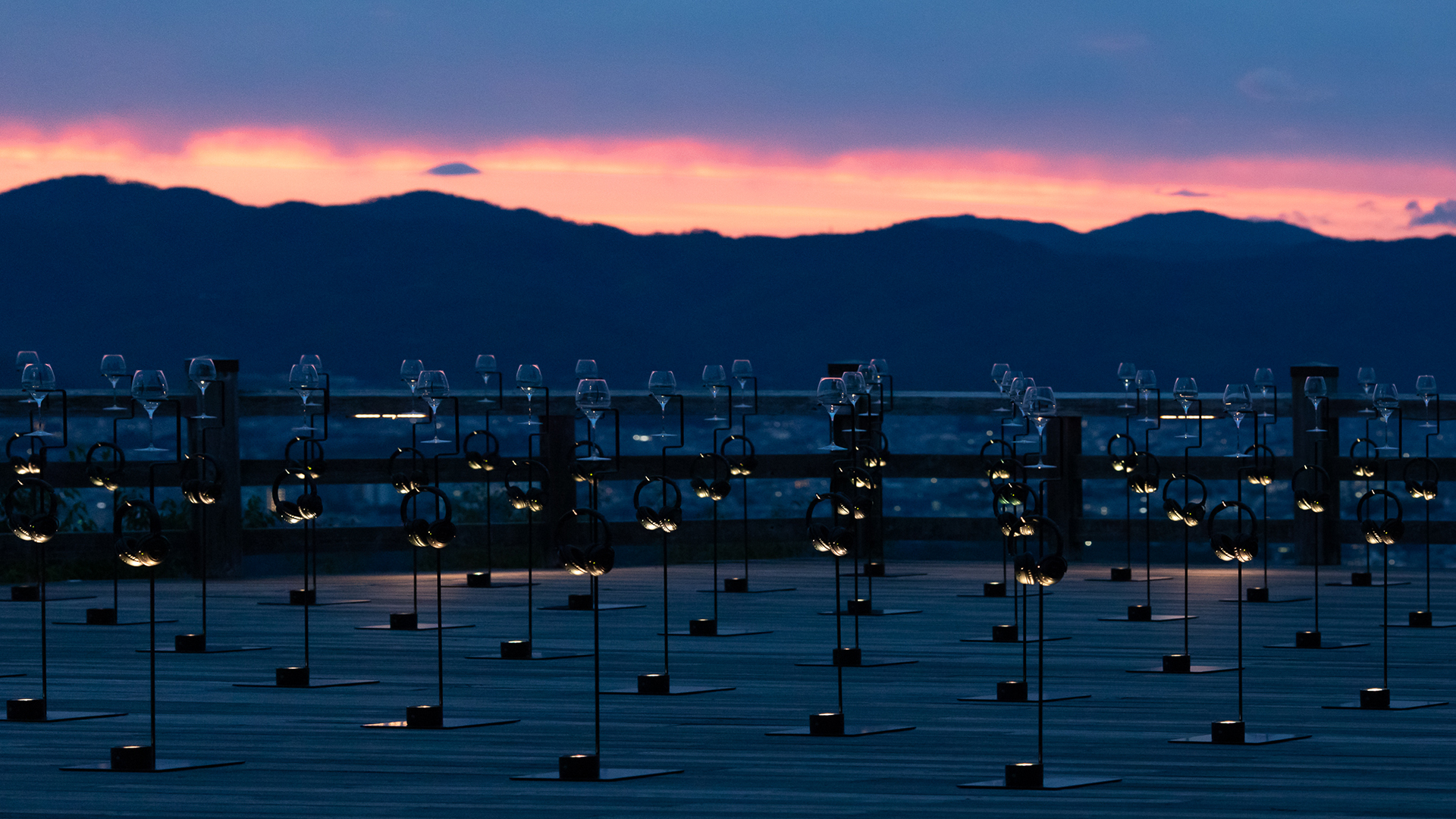 Dom Pérignon Reveals its Latest Rosé in a Temple-Themed Dinner Party in Kyoto
On a mountain in the former Japanese capital, two Michelin-starred chef Yoshihiro Narisawa designed a nature-inspired tasting menu paired alongside the new 2009 vintage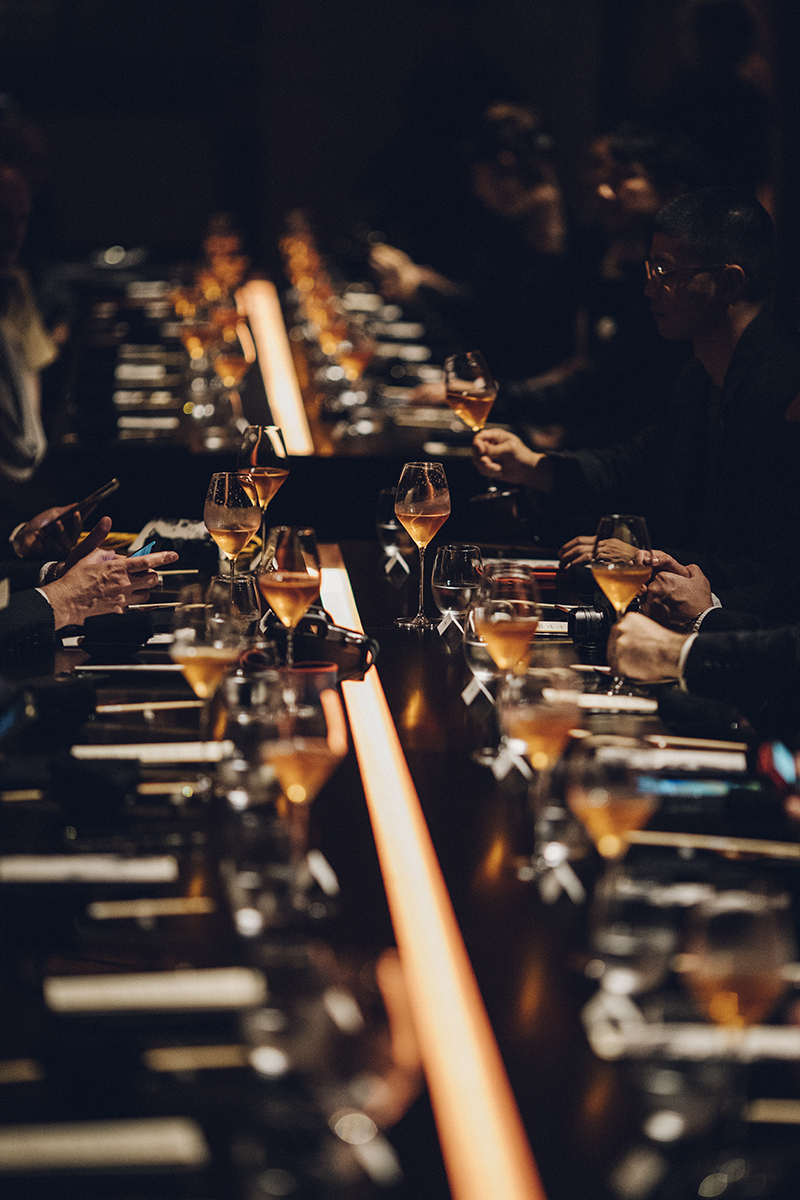 From the wooden Seiryuden Temple, perched nearly 700 feet high on Mt. Higashiyama, the city of Kyoto is splayed out like a stage. Wearing headphones that play a symphony synchronized with the sunset, this performance is one that only nature can pull off—which is the underlying theme of Dom Pérignon's 2023 edition of Révélations. "Time is about cycles—every year, we have the chance to showcase the beauty of nature in a potential new vintage," says chef de cave Vincent Chaperon as guests prepare to sample the Assemblage 2022, a preview of the still wine blend from last year's harvest that could potentially be released as a Dom Pérignon vintage after aging.   
Part of a three-act evening culminating in the first Dom Pérignon dinner in a temple, Chaperon led the crowd through an exhibition and tasting in the makeshift gallery, Seiryuden, the ancient site that was rebuilt piece by piece in this symbolic location, where Emperor Kammu ordered the construction of the former capital in the eighth century. Just as the temple symbolizes the city's past and present, the grand reveal of the Assemblage 2022 and Dom Pérignon Rosé Vintage 2009 "allow us to share something about the past years and something about the present—the Assemblage 2022 is a starting point, it's a project," says Chaperon, adding that this first glimpse into the blend shows the trajectory of a Champagne's creative cycle from matter to light—the theme behind the evening's exhibition.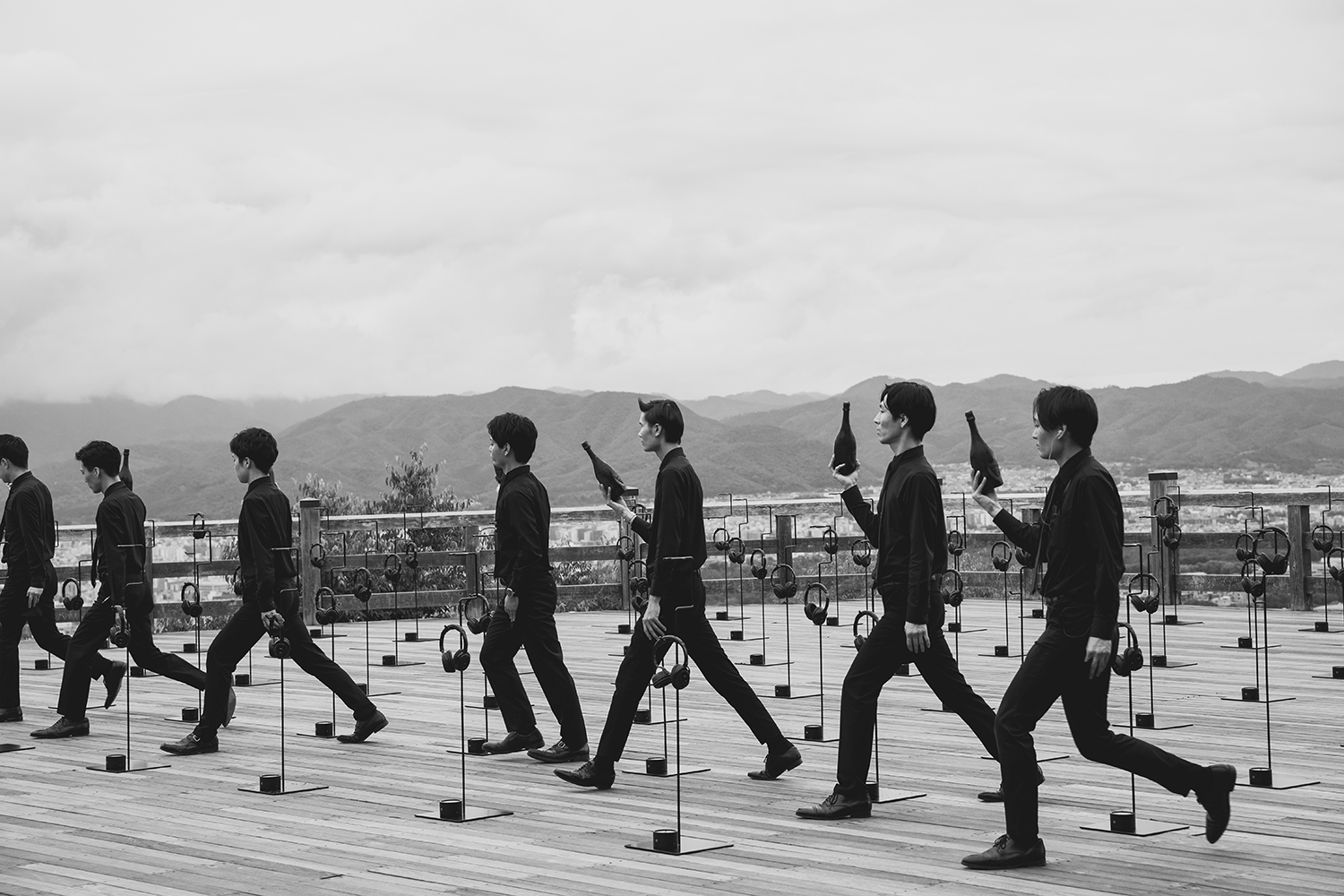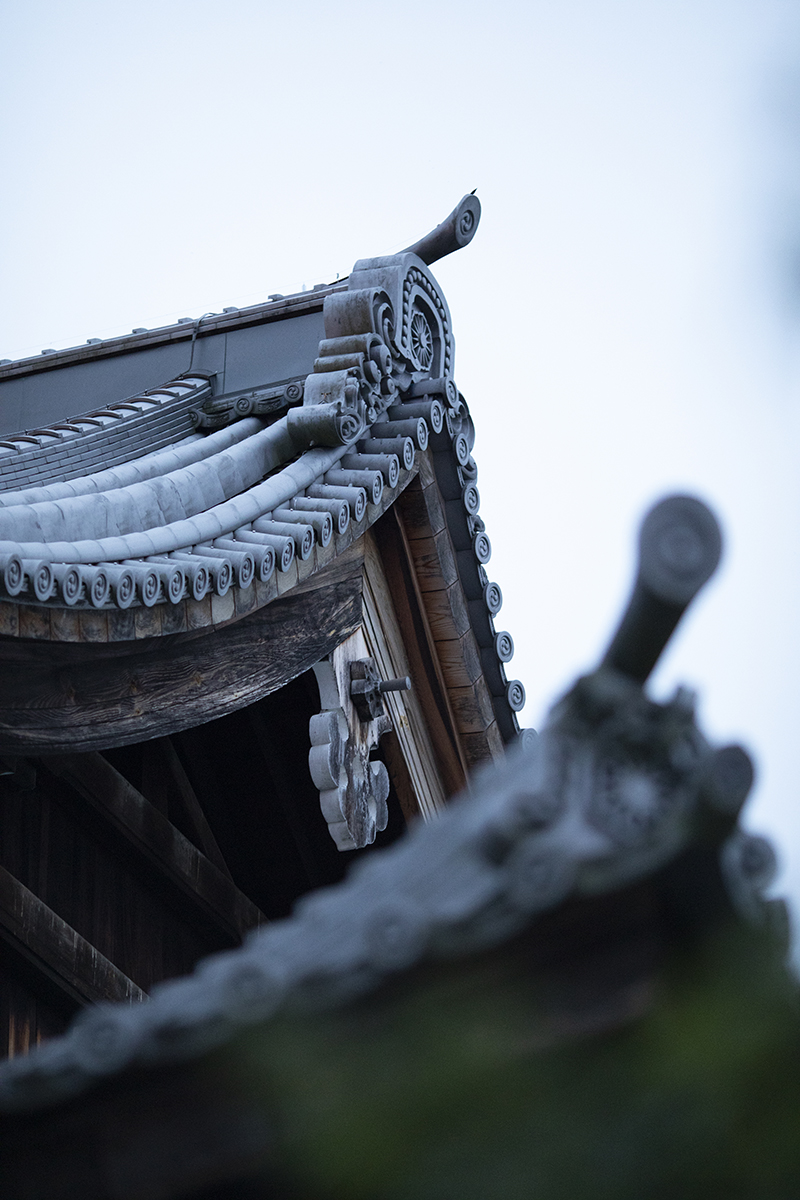 For the exhibit, "From Matter to Light," Chaperon curated a creative studio of artists, photographers, musicians, and writers who contributed their interpretation of the Assemblage 2022 through collages, glass grape sculptures, black-and-white images taken during harvest, and an improvised vinyl recording composed by Karol Beffa. "Fine wine is about nature and culture—it's a permanent dialogue, so I wanted to incorporate these artists who can act as insiders [into the Champagne process]," says Chaperon, who even recruited an illustrator to teach him how to draw so he could portray his own emotion of the Assemblage 2022.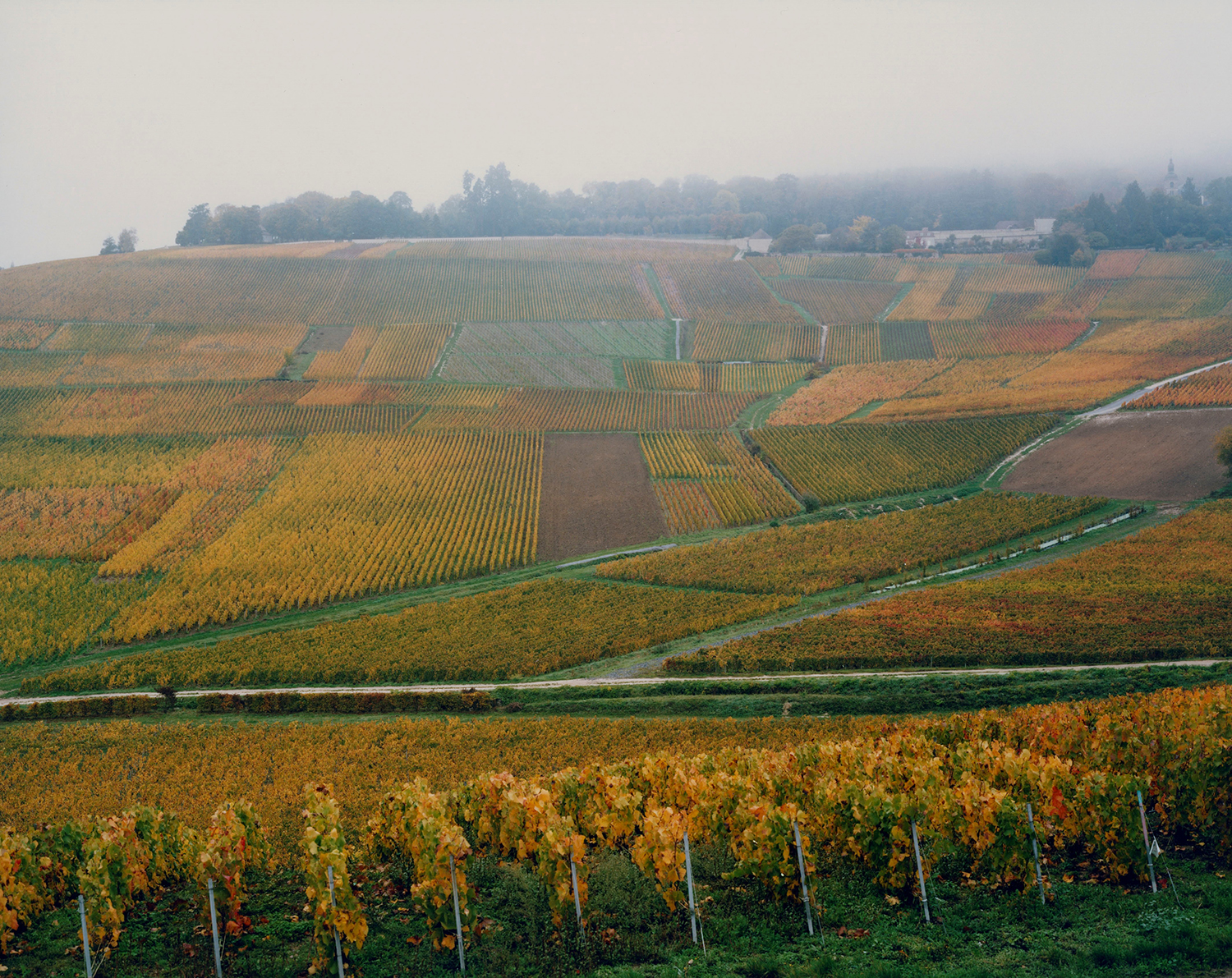 Blending elements from Japanese and French cultures, and using the temple's architecture and artistry as inspiration, Chaperon and two Michelin-starred Japanese chef Yoshihiro Narisawa (of Tokyo's Les Créations de Narisawa) orchestrated a seven-course dinner paired alongside the soon-to-be-released Dom Pérignon Rosé Vintage 2009. Revolving around the spirit of satoyama, living and working in harmony with nature and "taking only the most necessary resources for daily life from the earth," as Narisawa puts it, each dish was presented like poetry.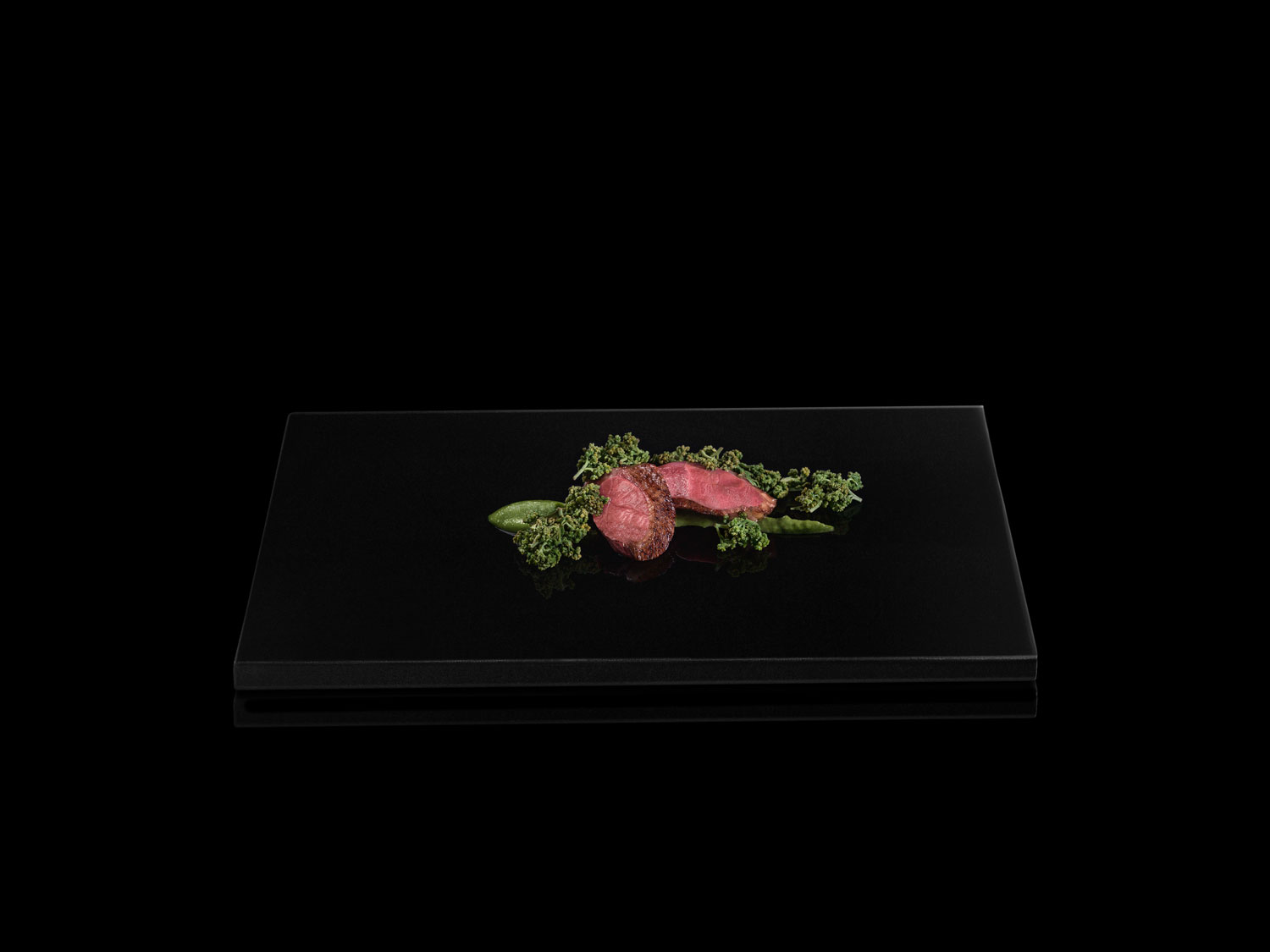 Designed to take guests on a journey from Japan's mountains and forests to its rivers, rice paddies, lakes, and seas, Narisawa served a "Mountain" course of miso-soaked venison plated on a magnolia leaf, which nods to the culture of preserving wild deer from the forest sans fire. In his dish titled "Forest," a Chinese-style broiled pigeon was coated in sweet soy sauce and topped with Japanese hana–sansho pepper flowers, which bloom for about a week each spring. "Kyoto is a city that accepts and is influenced by cultures from across the continent of Asia—it's a good example of how the Japanese adapt," says Narisawa, who looks to Japan's forests, which cover 70 percent of the country, and coastline—the sixth-longest in the world—to drive the innovation behind his own cuisine. "We need to adapt to nature instead of forcing nature to change to benefit us." 
Next Post