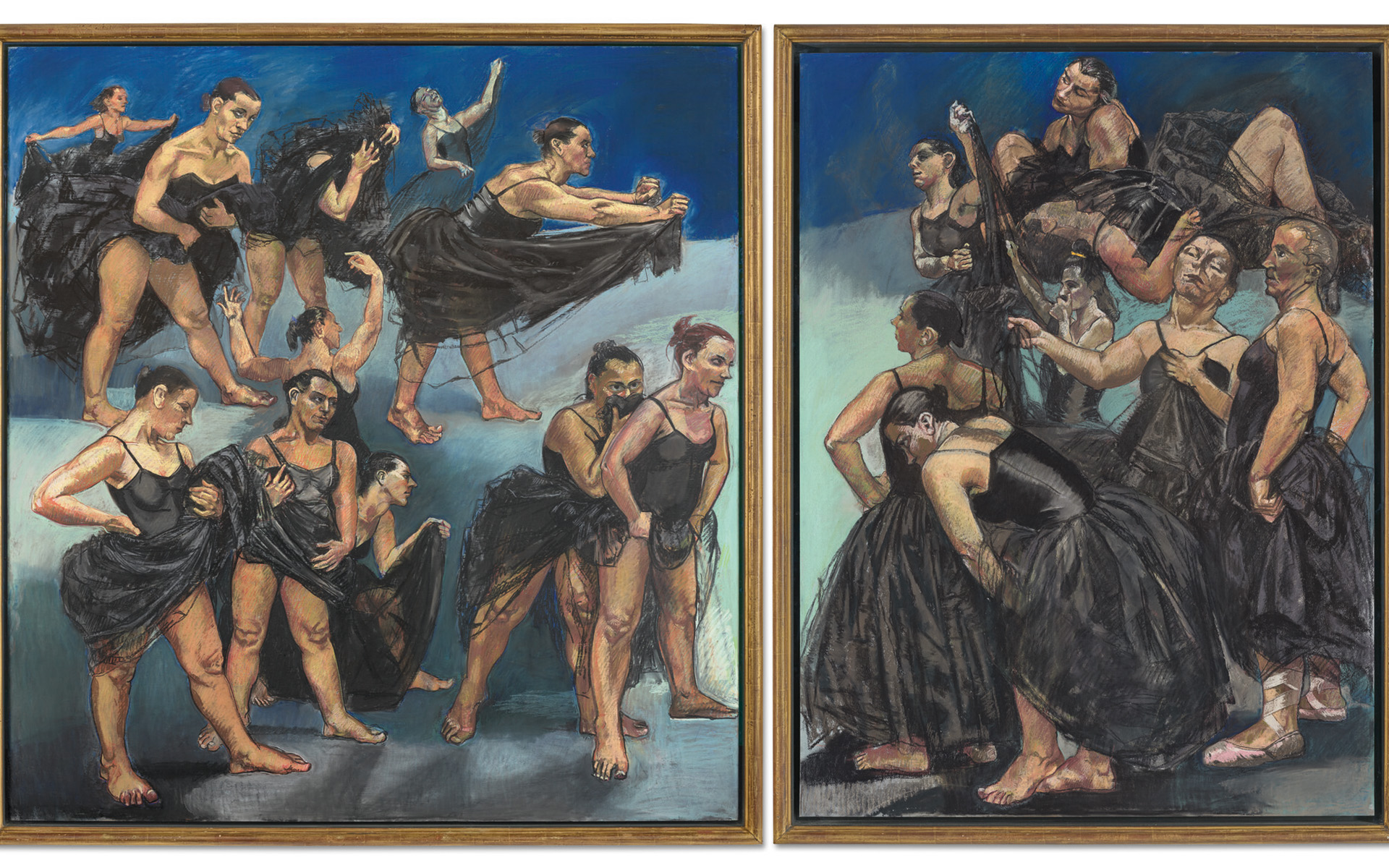 Discover the Top Lots from London Auction Week
Netting $221 million across sales at Sotheby's, Christie's, and Phillips, October saw records for Lynette Yiadom-Boakye, Cecily Brown, and Pamela Evelyn.
London's October sales, coinciding with Frieze week, were slightly more subdued this year, netting £182 million overall across modern and contemporary sales at Sotheby's, Christie's and Phillips. While still a significant sum, that's quite the drop from the height of £292 million realized during the same sale week in 2017. Given the U.K.'s various economic woes in the last five years—Brexit, the pandemic, one of the steepest inflation rates in Europe and a weakened pound sterling—it's no wonder the contemporary art market has taken a bit of a hit. Nevertheless, a few flops aside, there were plenty of high notes during the sales.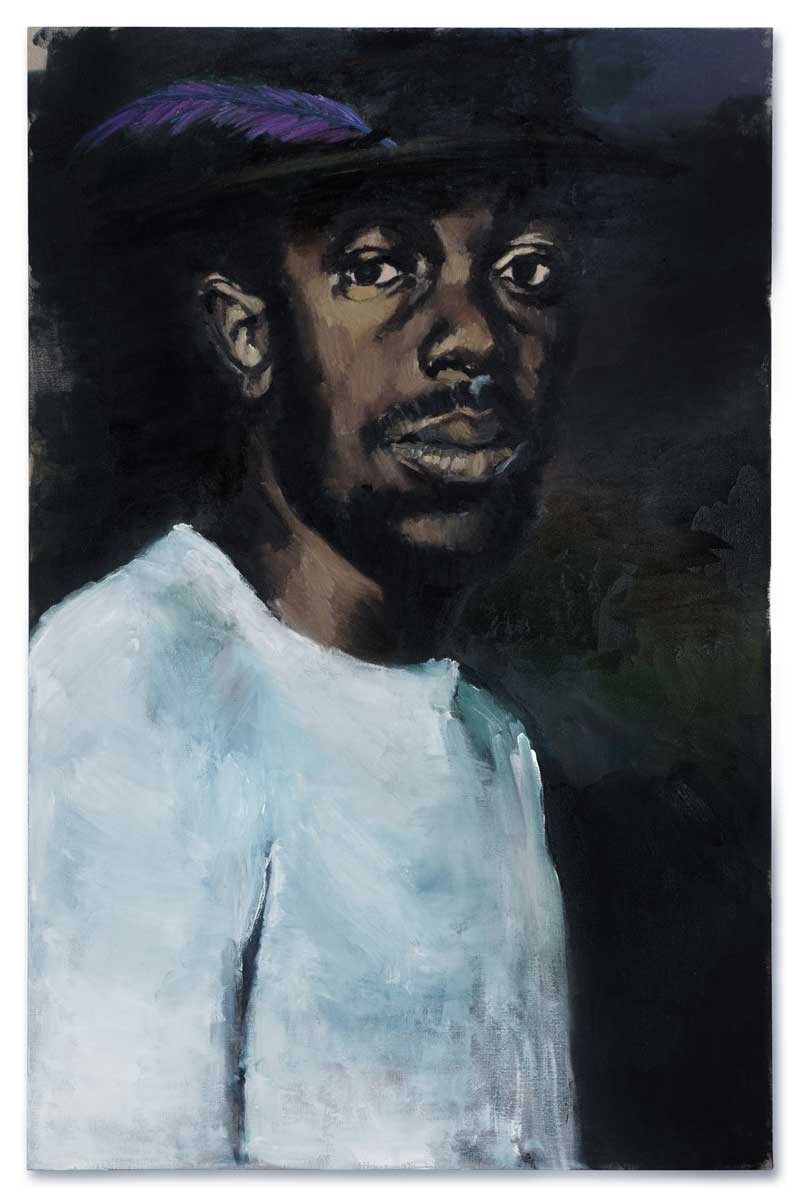 British bests
While London's autumn sales are by no means limited to British art, there is an understandable emphasis on U.K. artists and this season was no exception, with many records and over-asking prices achieved for domestic works. That includes Lynette Yiadom-Boakye's portrait Six Birds in the Bush (2015), which carried an estimate of £1.2 million to £1.8 million at Sotheby's Now sale—the highest estimate yet for one of her works. It sold for £2.9 million, setting a record sale price for a work by any Black British woman artist. In the same sale, Cecily Brown's Tricky (2001) made £2.5m, well over its estimate of £1.2 million to £1.8 million. Though it doesn't come within range of her previous auction record of $6.7 million, set by Sotheby's New York, the high demand suggests the skyrocketing market for the abstract painter's work is still going strong.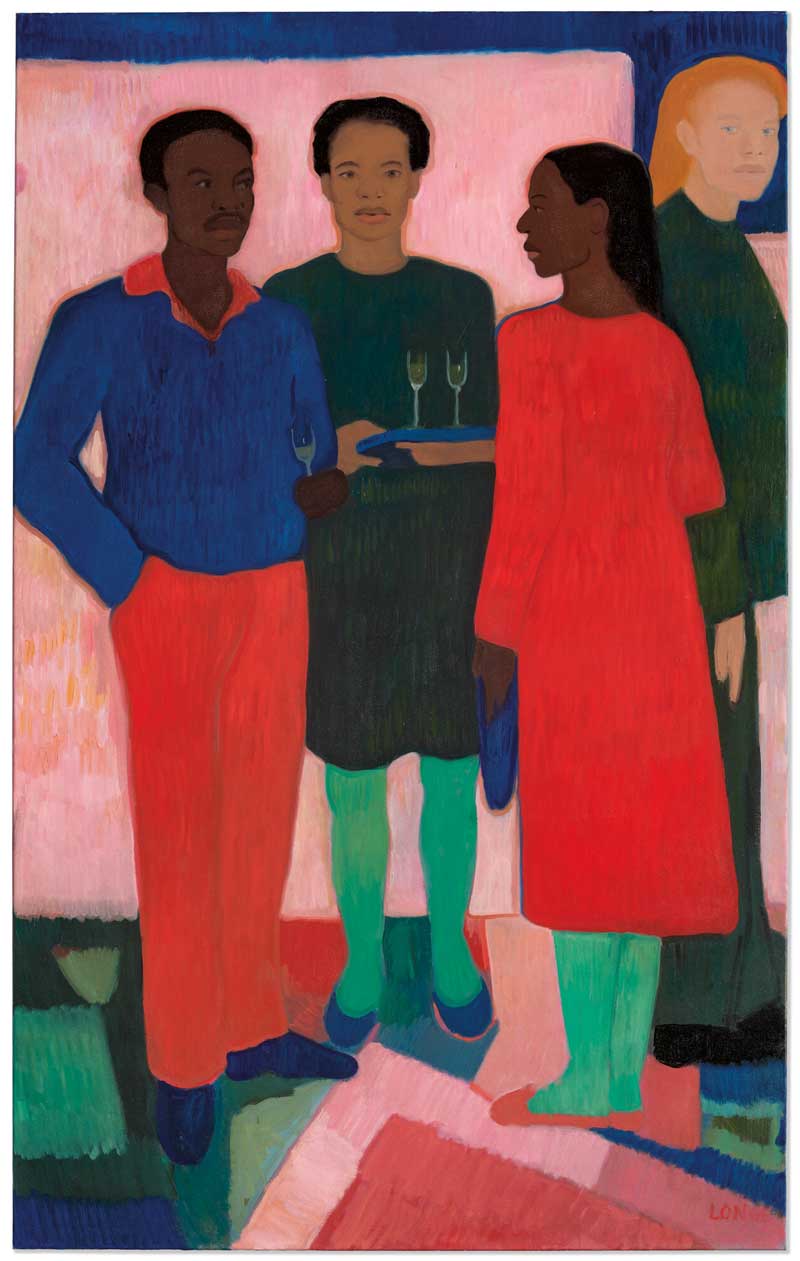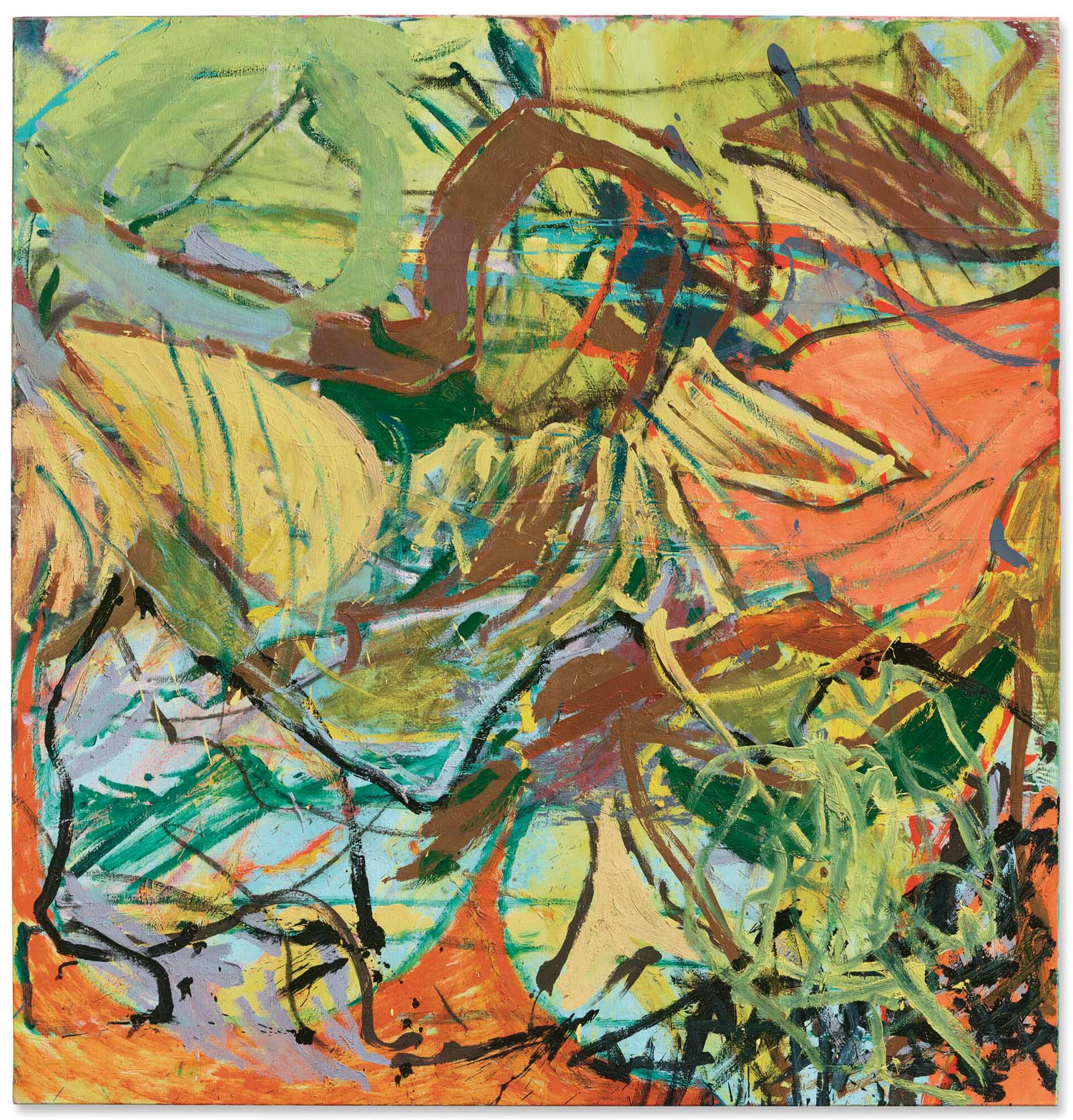 At Christie's, nine records overall were set, including for some younger breakout British artists. A semi-abstract work by Pam Evelyn—a recent Royal College of Art graduate who was picked up by Pace this past summer, making her the youngest talent on the mega gallery's roster—sold for £113,400, doubling its estimate. Sahara Longe's 7-feet-high Party Scene (2021) also doubled its estimate to sell for a record £176,400; the 29-year-old London artist had her first solo show with Timothy Taylor gallery over the summer and was presented by the gallery at Frieze Seoul in September.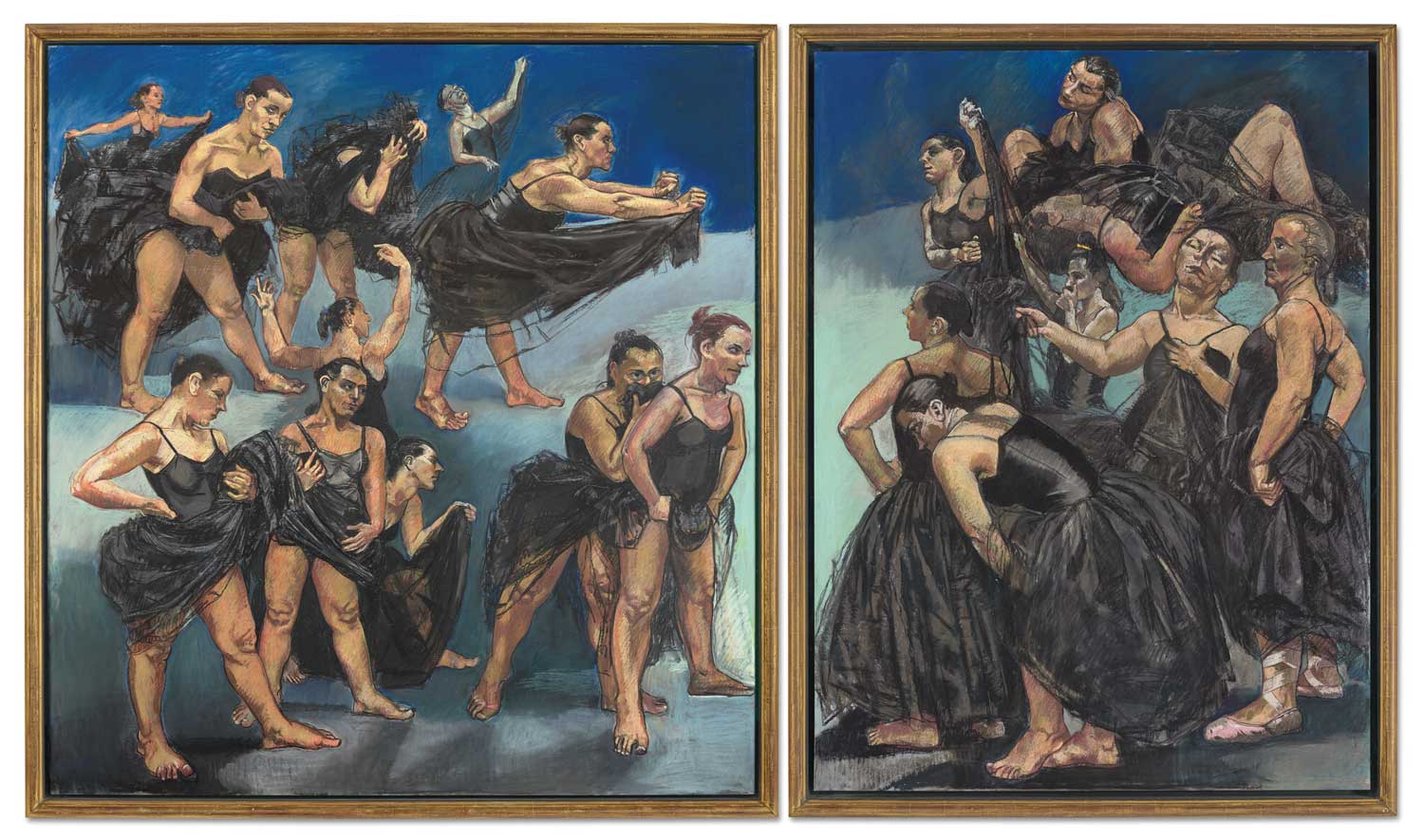 Several established artists also saw records set for their works at Christie's. Among them was the late British-Portuguese artist Paula Rego's Dancing Ostriches from Walt Disney's 'Fantasia' (1995). Formerly part of the Saatchi Collection and bearing an impressive exhibition history, the fantastical diptych made its secondary market debut at the sale, where it sold for £3.1 million. The artist, who died in 2022, is the subject of a major retrospective opening at Portugal's Côa Museum at the end of the year; her impressive Crivelli Garden mural is currently on view at London's National Gallery.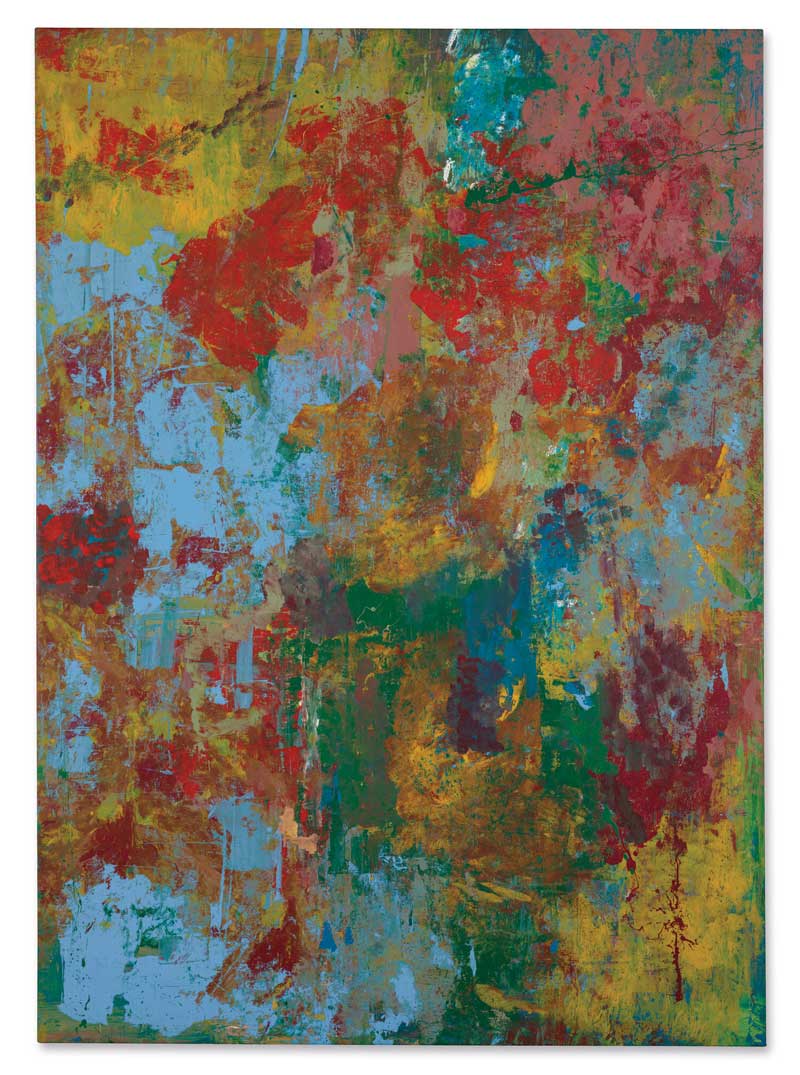 Winston Branch, a Caribbean-born British artist now in his 70s, has been the subject of recent, overdue attention ever since one his Impressionistic canvases was acquired by Tate Britain in 2018. Though previously none of his works had ever sold for more than £12,000 on the secondary market, Christie's catapulted his record forward at a 2020 sale where a painting sold for £126,000. At the auction house's sale last week, his luminescent abstract work The Magic Is in You (1982-84) sold for twice its estimate, going for £239,400 to a Swiss collector.
International interests
There was plenty of interest in international artists from collectors around the world across the London sales as well. A painting by the Dutch-French artist Kees van Dongen emerged as the leading lot of the week during Christie's evening sale. The work, La Quiétude (1918), went for £10.8 million—three times its pre-sale estimate—and led the sale of works from the collection of Sam Josefowitz. Also at Christie's, a large and vibrant 1991 landscape by Salvo (1947–2015) set a record for the Italian artist when it sold for £693,000 to a New York–based art adviser. The artist's work has previously been a standard feature of specialized Italian sales up to this point.
The market for Iraqi artist Mohammed Sami's work has seen an astronomical rise over the course of 2023 since his Camden Art Centre show in London earlier this year. At Sotheby's, Poor Folk 1 (2019), which had originally been bought from the Patrick Heide Gallery in London for around £15,000, sold for £558,500, far surpassing its £50,000 to £80,000 pre-sale estimate and setting a new record for the artist. The following night at Phillips, his work Childhood (2018), a smaller painting of a windowless room, sold for twice its estimate (£228,600). Sami's work only appeared at auction for the first time in March of this year.
Similarly, a surreal 2018 painting by the Berlin-based artist Stefanie Heinze, Median (Fin Fotole), inspired a bidding war at Phillips between a U.S. collector in the room and an online Japanese bidder. The work sold for £165,100—double its estimate—just one night after the artist made her auction debut at Sotheby's.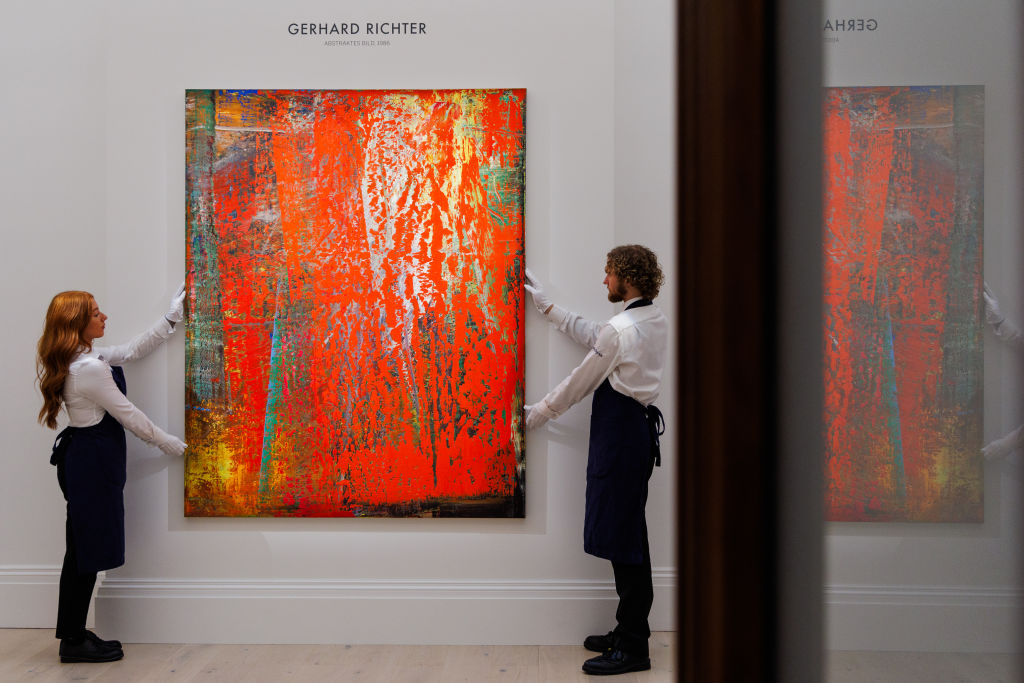 Softer side
The softening market could be seen in several key sales—or lack thereof—at all three major auction houses. Undoubtedly the biggest blip of the week was Gerhard Richter's 1986 red Abstraktes Bild, which had the highest estimate (£16-£24 million) of Sotheby's evening sale. Bidding stalled at £14.5 million and the work went unsold. Indeed, before the sale started, several lots were withdrawn due to lack of interest, among them works by typical auction darlings like Peter Doig, Blinky Palermo, Mark Grotjahn, Christopher Wool, Jeff Koons and Luc Tuymans.
Perhaps the surprise unsold lot of the evening at Christie's was Maria Berrio's The Procession (2015), which was estimated at £500,000-£700,000—the highest price range yet seen for her work. Market interest in Berrio's work reached a high three years ago after she signed with Victoria Miro gallery and, indeed, just last November, a similar work sold for a triple-estimate $1.6 million in New York.
At Phillips, works by two artists who have had a lot of buzz around them in the last few years flopped.  Lil' Dopple Do Yo (2020) by Christina Quarles—the subject of a lauded solo show and standout Frieze booth at Pilar Corrias in London—sold below estimate, for £508,000. Jade Fadojutimi's Beneath the Petticoat (2018) also sold below estimate for £177,800; later in the evening another work by Fadojutimi (estimated at up to £400,000) was withdrawn from Christie's evening sale.
Buoying Christie's sales overall were works from the collection of the late Sam Josefowitz, which realized £51.8 million in all, exceeding the high end of Christie's estimate range by nearly £3 million. Of that, £42.3 million were for 19th and 20th century art and Old Master and modern prints from the collection. The Sam Josefowitz collection sales continue at Christie's in Paris on Friday, October 20, and in the London Old Masters sales on December 7.
Next Post