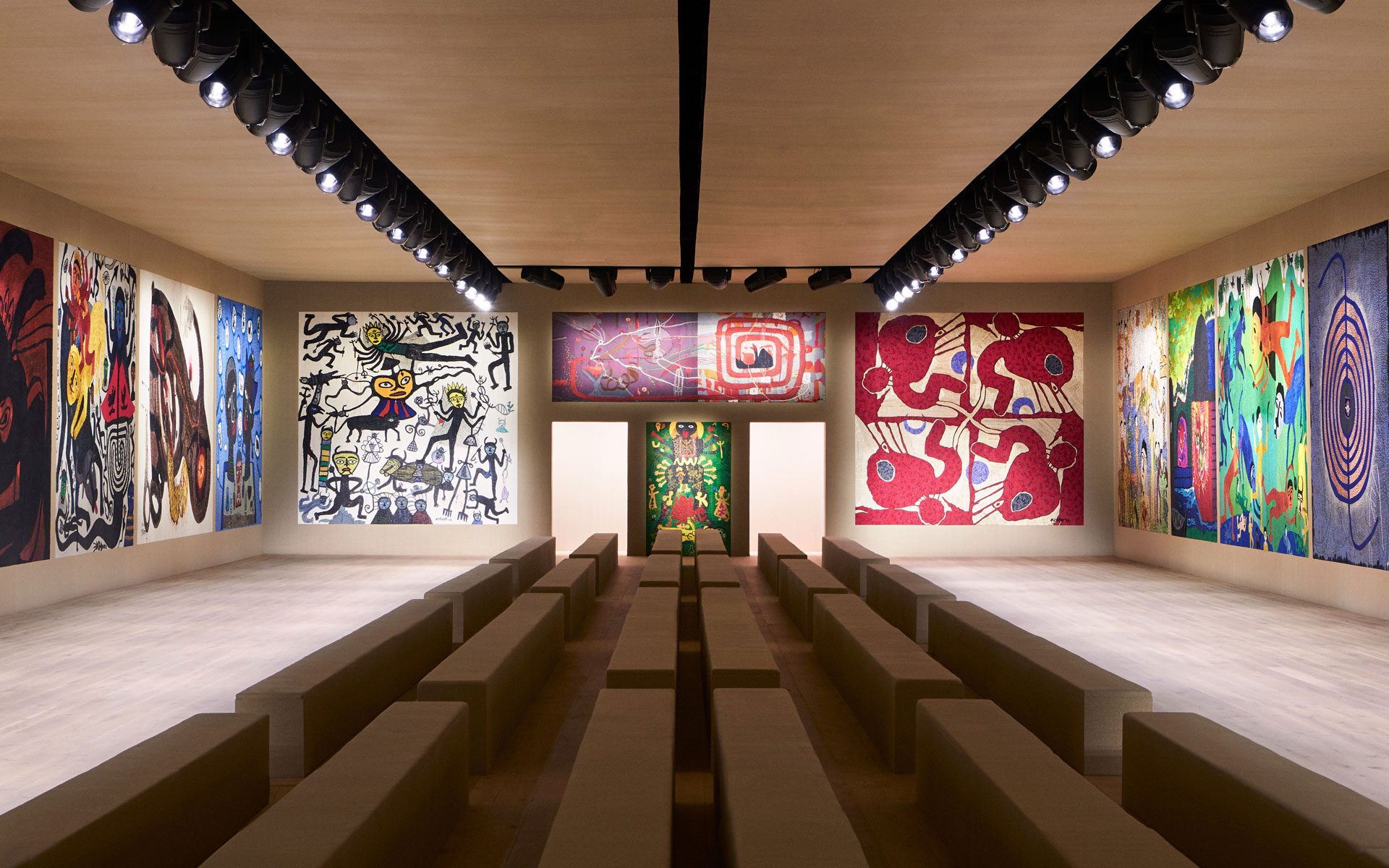 Dior Haute Couture Transforms Its Runway into a Large-Scale Art Installation
During Paris Couture Week, the iconic fashion house designed an immersive fashion show experience with monumental textile pieces by contemporary Indian artists Madhvi and Manu Parekh
The creative director of Dior women's collections, Maria Grazia Chiuri, and Chanakya creative director Karishma Swali have been collaborating since the mid-1990s. The latest project made it to the runway in both art and fashion form at the Dior spring-summer 2022 haute couture presentation. "I think right from the beginning, we had this shared passion for craft excellence and preservation of the arts," Swali tells Galerie.
For the recent show, held at the Musée Rodin in Paris, Chiuri commissioned a series of 22 textile pieces by award-winning contemporary Indian artists Madhvi and Manu Parekh, whose work "links to a complimentary language between the masculine and feminine," explains Swali, who is a long-time collector of the Parekhs.
Chiuri and Swali sat with the artists and sifted through paintings spanning back several decades, and, while the artistic styles of the couple are distinctly different, their work heralds a likeminded message: collective harmony. "In the case of Madhvi, we chose pieces that resonated with the indomitable female energy—what we call Shakti in India—that lies in all of us, and with Manu, we really wanted to work on his modern abstractions," Swali says. "Even though it's a singular retrospective, each art piece was looked at like an individual piece as well."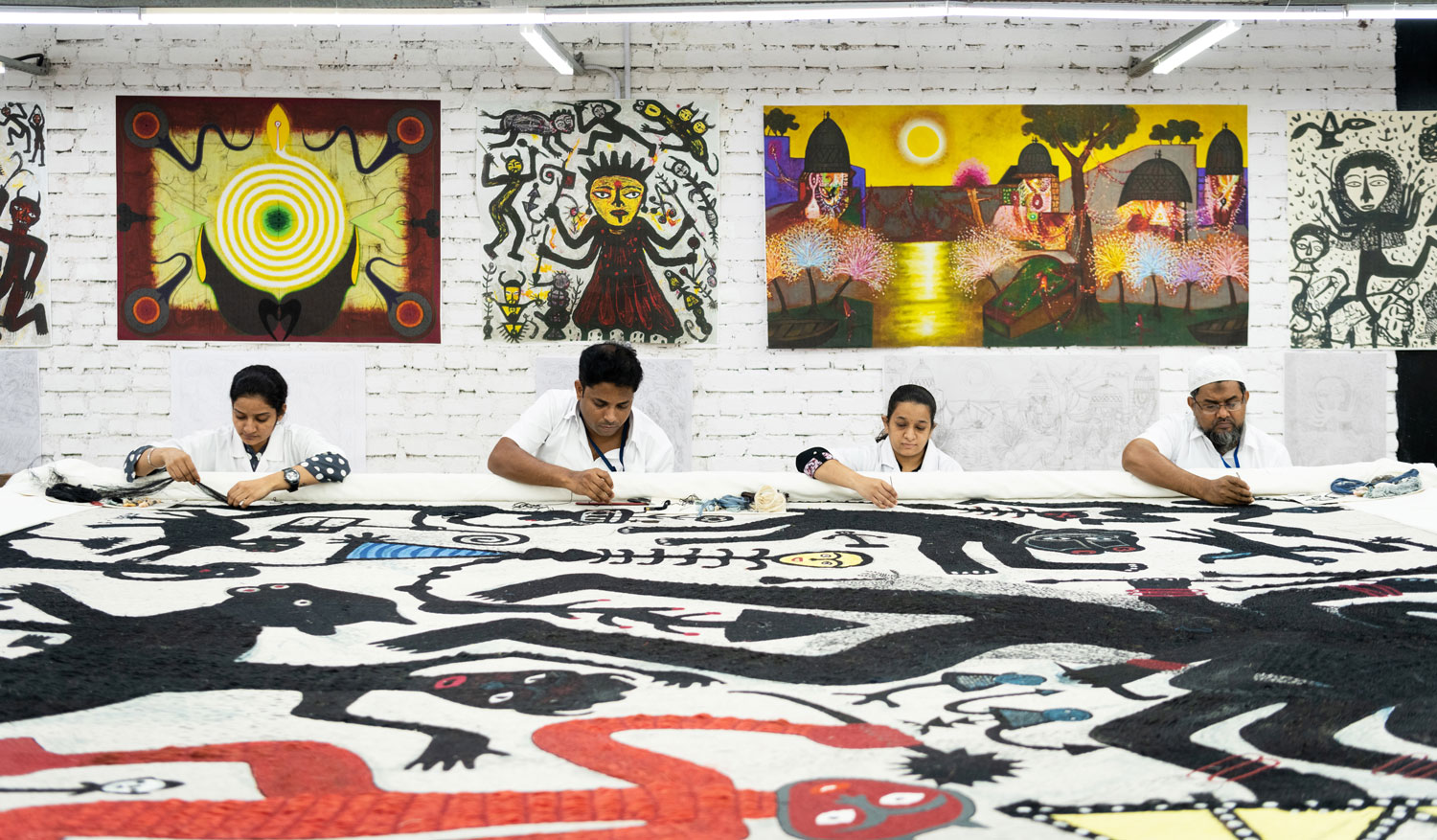 Over the course of three months, 320 master artisans from Mumbai-based Chanakya School of Craft (which Swali co-founded) reinterpreted the paintings as hand-embroidered textile panels with a height of nearly 11.5 feet and lengths ranging up to 24 feet. Artisans incorporated traditional Indian techniques, which are variations of small-needle techniques, as well as European techniques like the French knot. Chiuri wanted to explore human connection through embroidery for her haute couture collection, so she enlisted Chanakya to assist with the intricate beading adorning the fashion and footwear.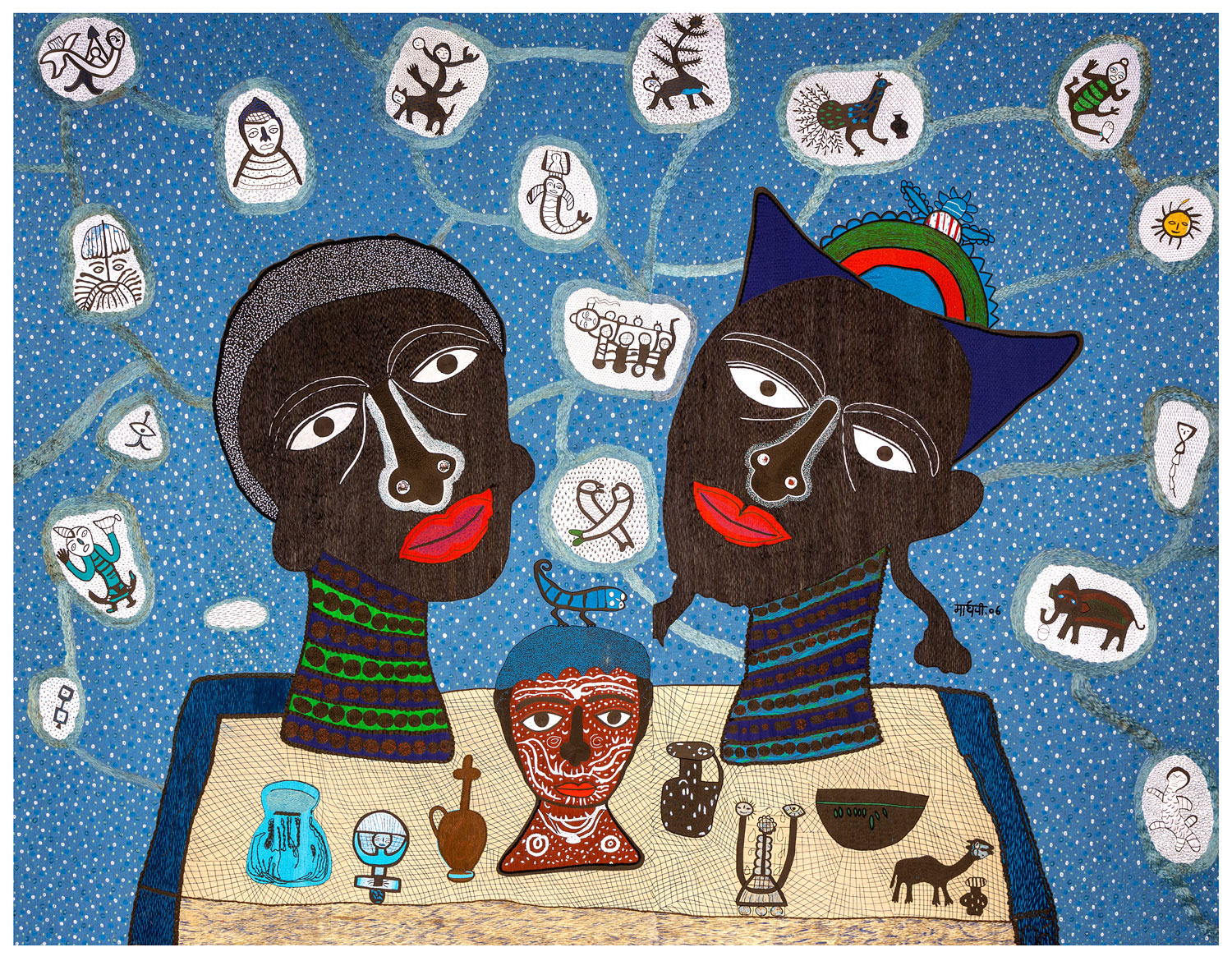 Just as Madhvi and Manu's work plays on the dichotomy between masculine and feminine, the real and surreal, Dior's monochrome collection set against the polychrome scenography is also complimentary, since the striking pairing accentuates the craftsmanship behind art, Indian textile traditions and haute couture. "The way Maria saw it is that Mr. Dior was first an art gallerist; he imagined the backdrop of the show to really be like an art space or art gallery where people are able to enjoy art, culture and craft," Swali says. "For us, it really is about being able to celebrate our collective energies more than anything, and to celebrate craft excellence—not just in India, but around the world."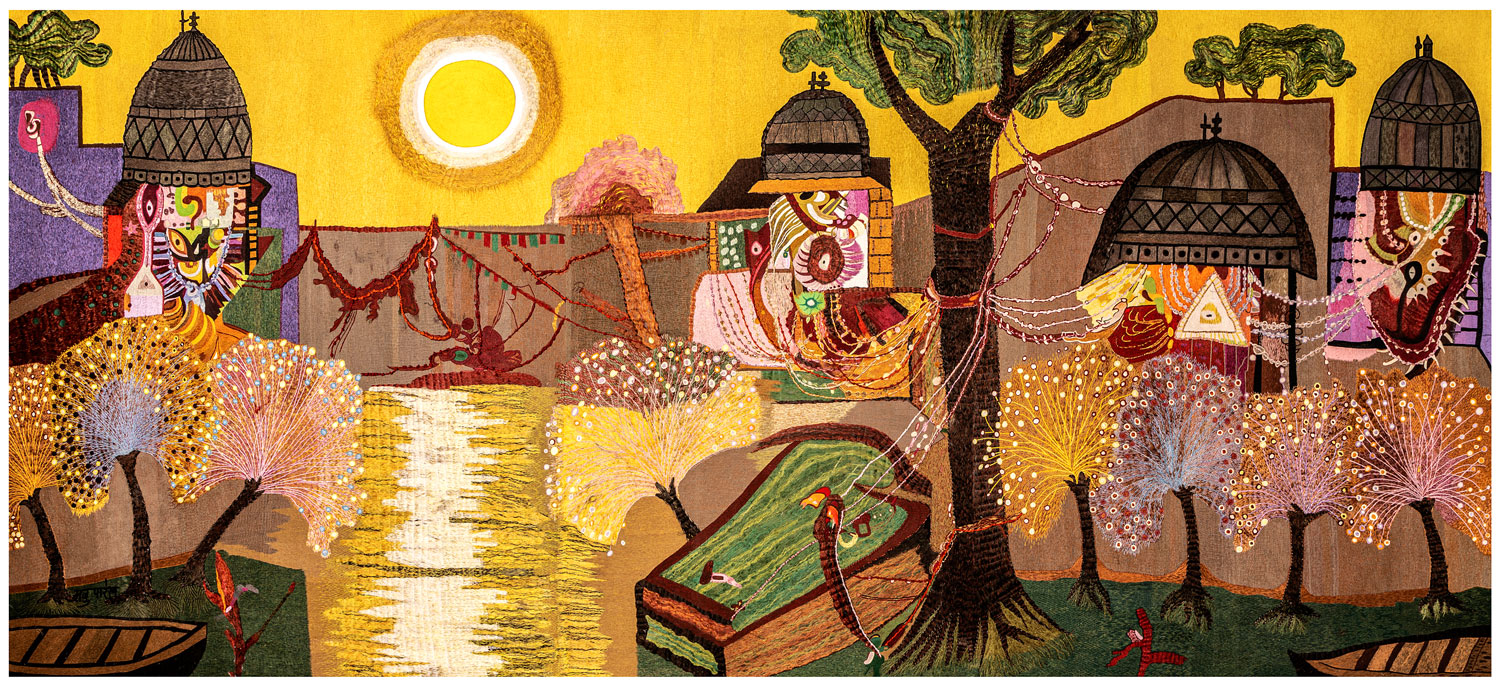 Next Post