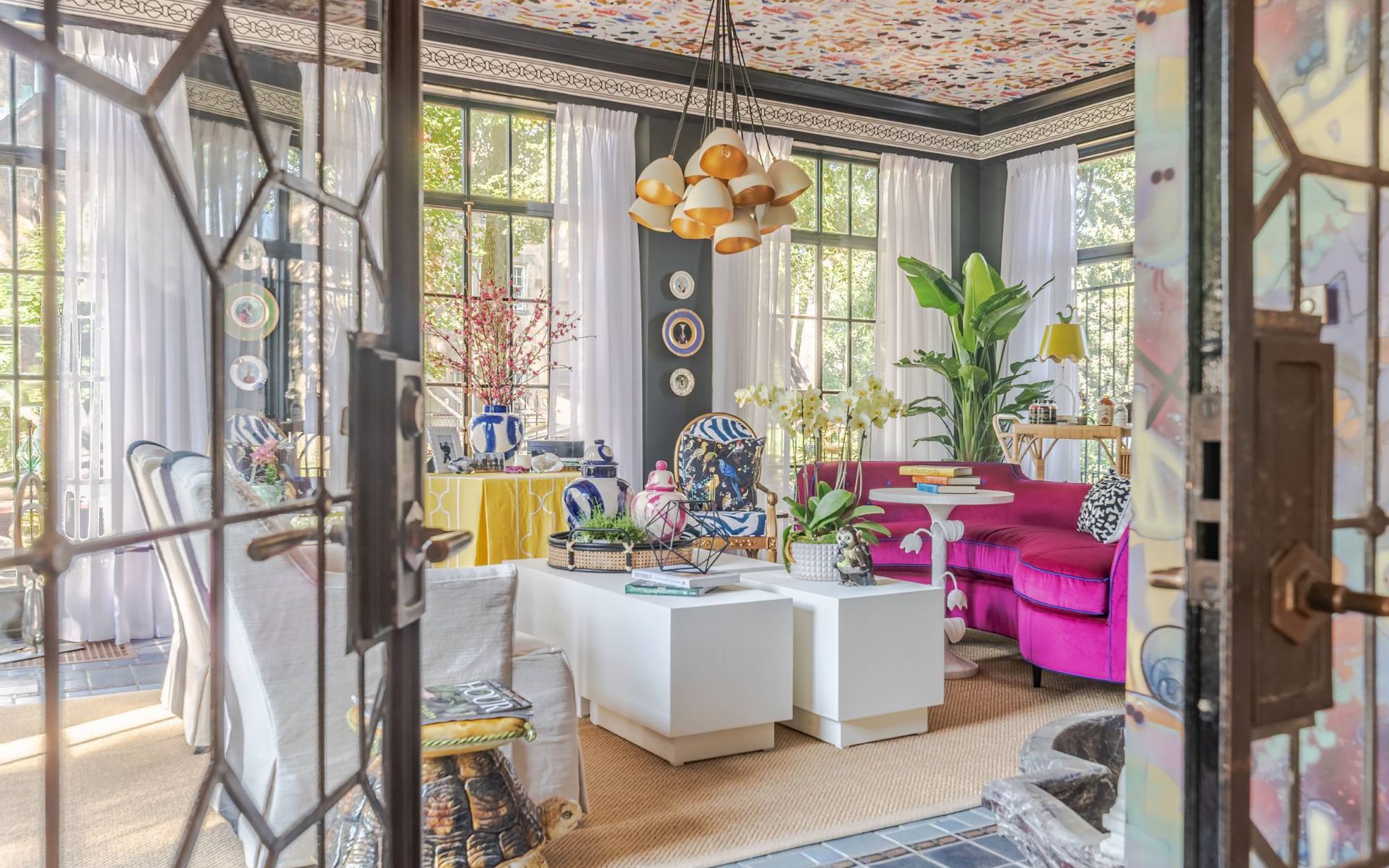 Don't Miss These Events at Detroit's Inaugural Design Month
The inaugural program celebrates Detroit's designation as a UNESCO City of Design
In celebration of the city's designation as a design destination by the United Nations Educational, Scientific and Cultural Organization (UNESCO), Design Core Detroit organized the inaugural Detroit Design Month—four weeks of exhibits, panels, and installations that showcase the abundance of creativity the city has to offer.
"The UNESCO City of Design designation is both a tremendous honor and a call to action for our community," Olga Stella, executive director of Design Core Detroit, tells Galerie. "Because we are the only U.S. city to receive the designation, it raises the question 'why?' and gives us an opportunity to help people understand Detroit's design legacy. This platform helps the public better understand the role that design can play in Detroit's revitalization by offering many different ways for them to engage with design."
Recommended: Here's Your Itinerary for the NY Art Book Fair
The month of programming began at the beginning of September and concludes on September 30, with some events going into October.
Out of the 41 events, Galerie editors pick three to look forward to.
2018 Junior League of Detroit Designers' Show House
Built in 1922 by architect George D. Mason, this English Tudor–style manor is hosting 40 designers from across the country for the Junior League of Detroit's biennial show house. One of the largest homes in the historic Boston Edison neighborhood, the historic estate comprises 14 bedrooms, 14 bathrooms, six fireplaces, four vaults (one of which once served as a prohibition speakeasy), and manicured grounds. Among the prominent local and national designers involved are Julia Buckingham and Corey Damen Jenkins.
The house is open to the public through October 7, at 670 West Boston Boulevard.
Chaffy by Nice One Projects
One in a series of sukkahs (a temporary hut constructed for use during the weeklong Jewish festival of Sukkot, which begins on September 23) displayed throughout Detroit's historic Capitol Park, Chaffy is composed of thousands of suspended thatch bundles. The structure's wall is both solid and transparent, with a hairy, flaxen shell that is fixed but always appears to be moving. Inside, an intimate space meant to provide a moment of multisensory repose, in which celebrants may peek out while being obscured by the thatch. The overall experience is supposed to allow visitors to have a chance to have a mental reboot from the stresses of the everyday world.
Chaffy will be on view September 23–30.
Picnic by Campo Collective
This site-specific installation by Campo Collective (made up of Fernando Bales and Elise DeChard) blurs the lines between object and architecture, comprising a series of mobile furniture armatures, each with a stand-alone presence and use, that cohere into a single architectural space. Bales and DeChard hope that visitors take pieces of the installation—anything from large landscape forms to small objects—with them when they leave as a way to give the objects the chance at a repurposed second life.
Picnic kicks off on September 22 at Simone DeSousa Edition, 444 West Willis Street, units 111 & 112.
Next Post