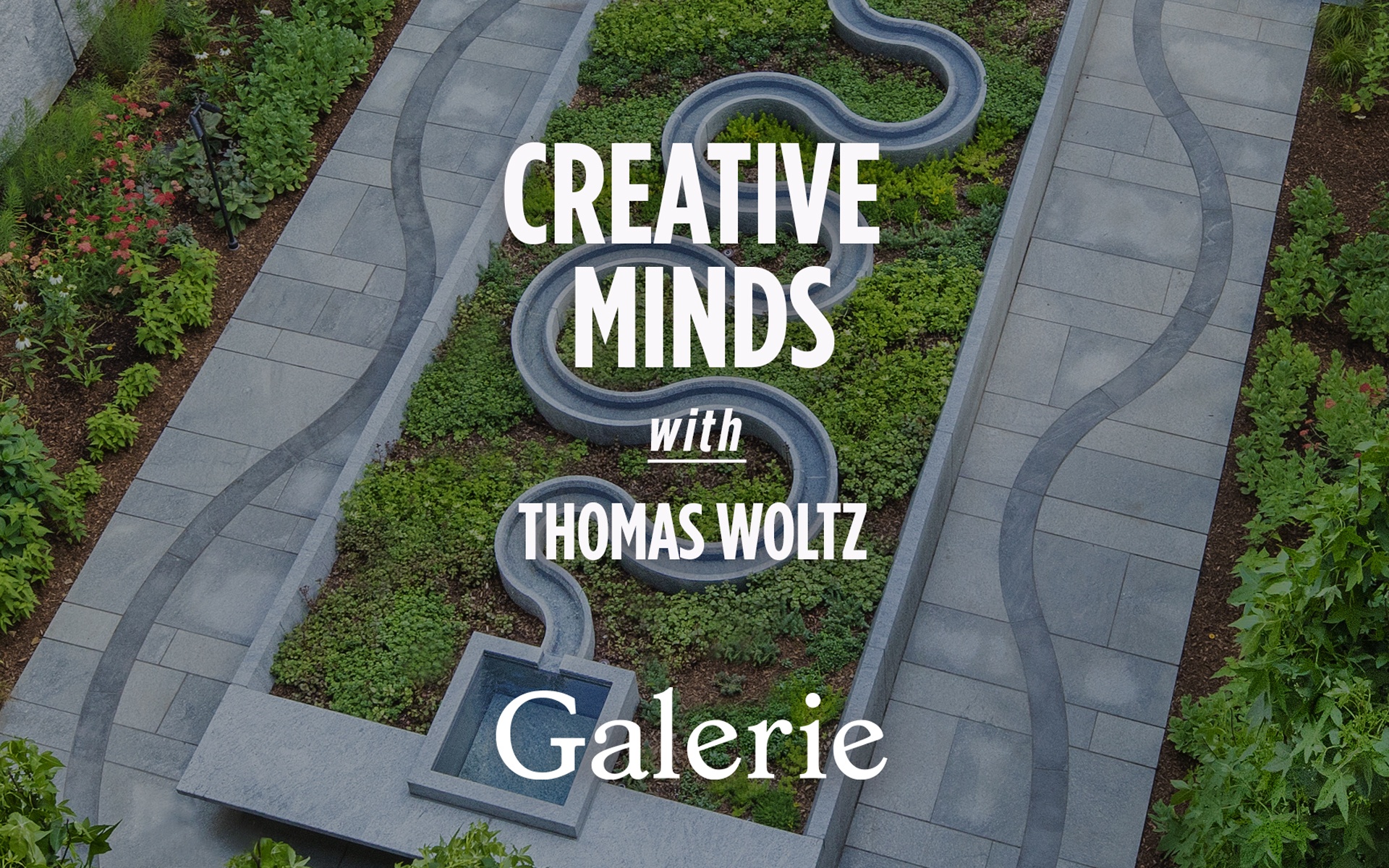 Landscape Architect Thomas Woltz on His Gardens for the Rothko Chapel and Hudson Yards
In the latest DesignTV episode, Woltz shares how he crafts beautiful and environmental messages through nature
With projects ranging from a 3,000-acre New Zealand sheep ranch to a 5-acre public plaza at New York's Hudson Yards, Thomas Woltz has proven himself to be a master of landscape design. Millions of people frequent his parks and green spaces across America each year, and with upcoming projects in Houston and Nashville, that number will only grow.
Recommended: Thomas Woltz Perfects the Art of Telling Stories that Spring from the Earth
Among Woltz's most highly anticipated openings is his contribution to Texas's Rothko Chapel, which he calls "one of the most moving spaces in America." Woltz reveals his designs for the famed institution's gardens in the latest DesignTV video, where he joins Galerie editor in chief Jacqueline Terrebonne from his Charlottesville home and garden. Watch the episode to learn more about how Woltz uniquely combines art, architecture, and landscape to inspire action at the Rothko Chapel and beyond.
Recommended: Join Galerie Magazine on DesignTV with Top Creative Talents
Next Post