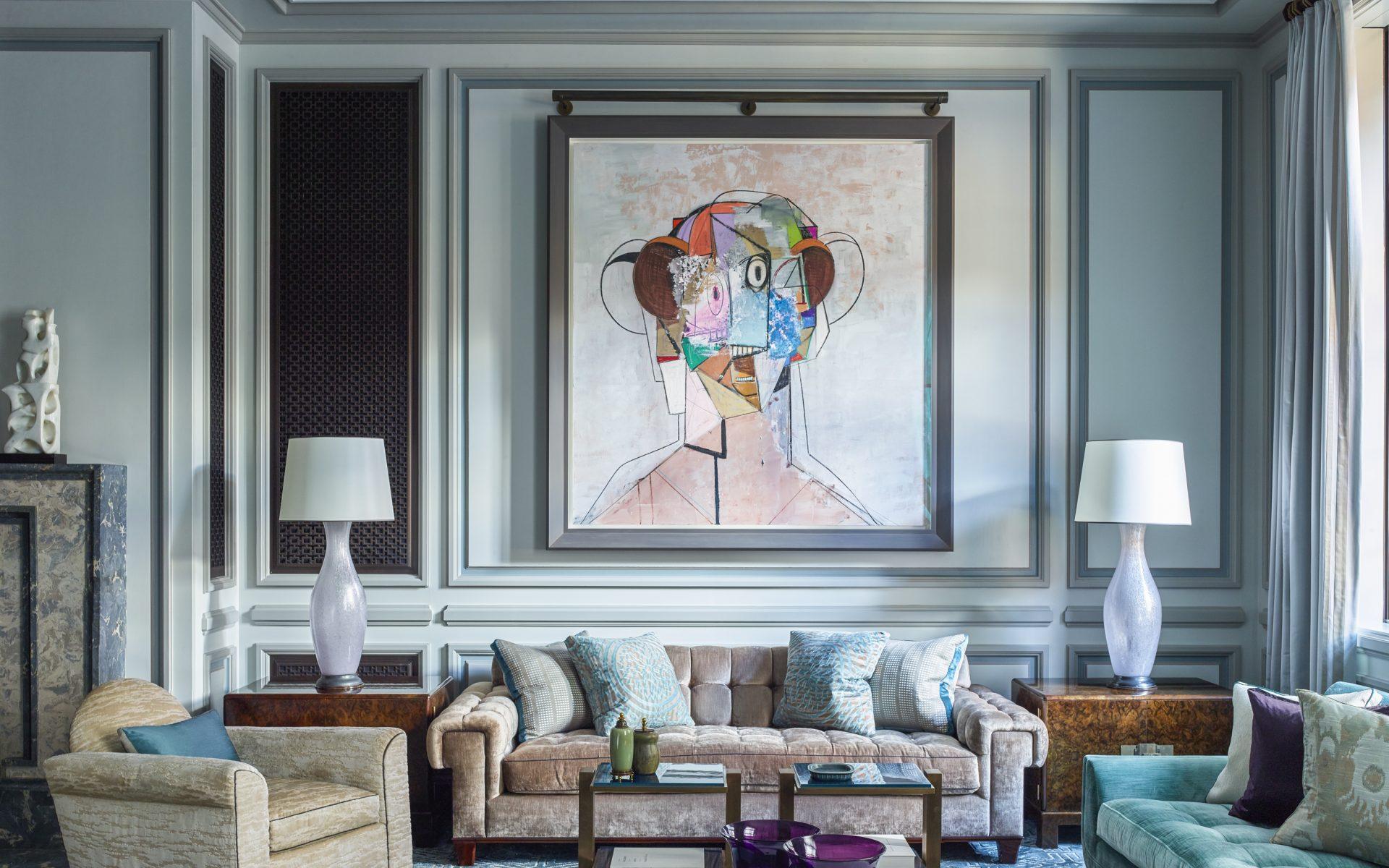 Designer Steven Gambrel Transforms the Online Exhibition Experience at Timothy Taylor Gallery
The celebrated designer pairs his breathtaking art-filled interiors with blue-chip works in an inspiring new show
The worlds of art and design are colliding more than ever. In a new online exhibition at Timothy Taylor, renowned interior designer Steven Gambrel has curated a show that speaks to the striking interiors he devises for his clients. On view through August 30, the show, entitled "Artful Living," features works for sale by some of Gambrel's favorite artists such as Philip Guston, Frank Auerbach, and Sean Scully to name a few.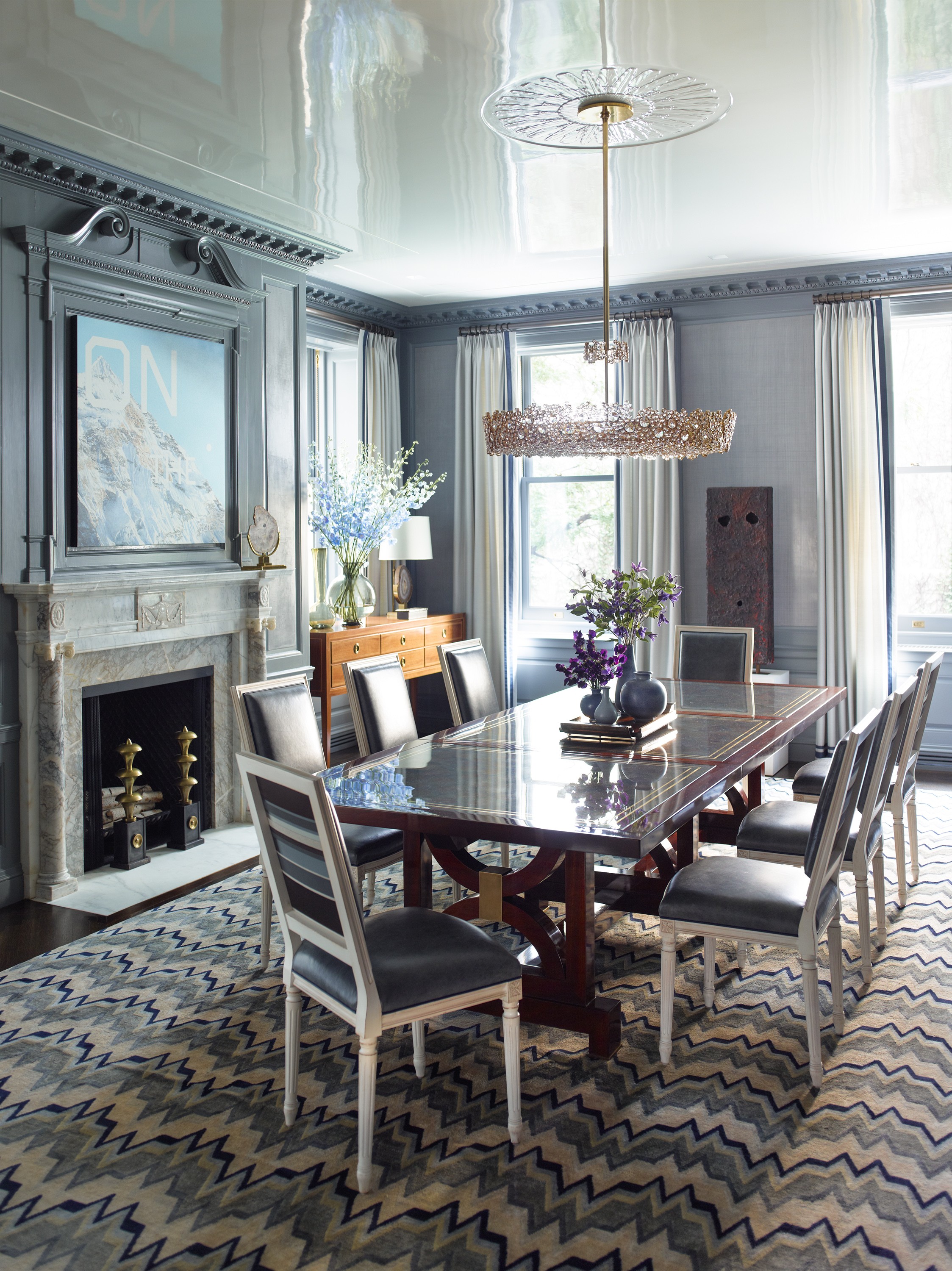 But this isn't your typical online white-box viewing room. Alongside the artworks for sale, visitors will find stunning examples of interiors by Gambrel featuring similar works by those artists, providing spades of inspiration on how art can memorably transform any room.
Just like the greatest artists, Gambrel masterfully uses bold and unexpected color combinations in the homes he creates around the world. For instance, in the recent Galerie magazine cover story, tones of blues, fleshy pinks, and bold pops of deep purple create the perfect setting for an arresting work by George Condo in a West Village mansion. In another space, also featured in the pages of Galerie, a Louise Nevelson brings an unexpected strength into the living room of a classically refined Park Avenue living room.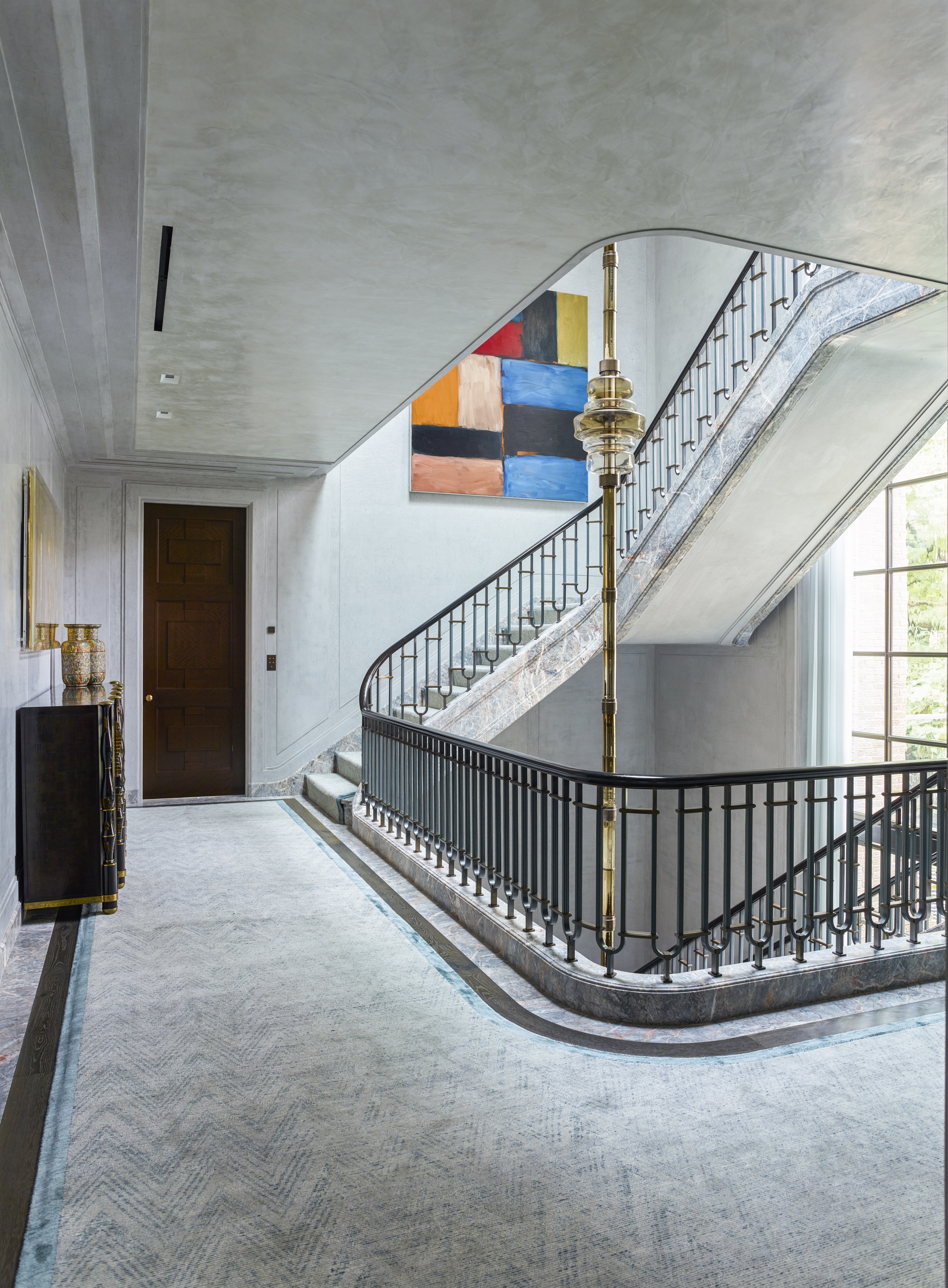 The gallery's director,  Tarka Russell, says the idea to have Gambrel curate an exhibition came after spending so many months at home. "We decided to do something different," she says. "After staying inside for so long, you really begin to realize how important it is to have art on the walls. It recontextualizes the art and elevates your surroundings." Gambrel, who frequents the gallery's New York Chelsea townhouse, quickly came to mind. "He's an encyclopedia in so many realms—architecture, he knows everything about everything. And now he has that drive and passion for contemporary art," she explains.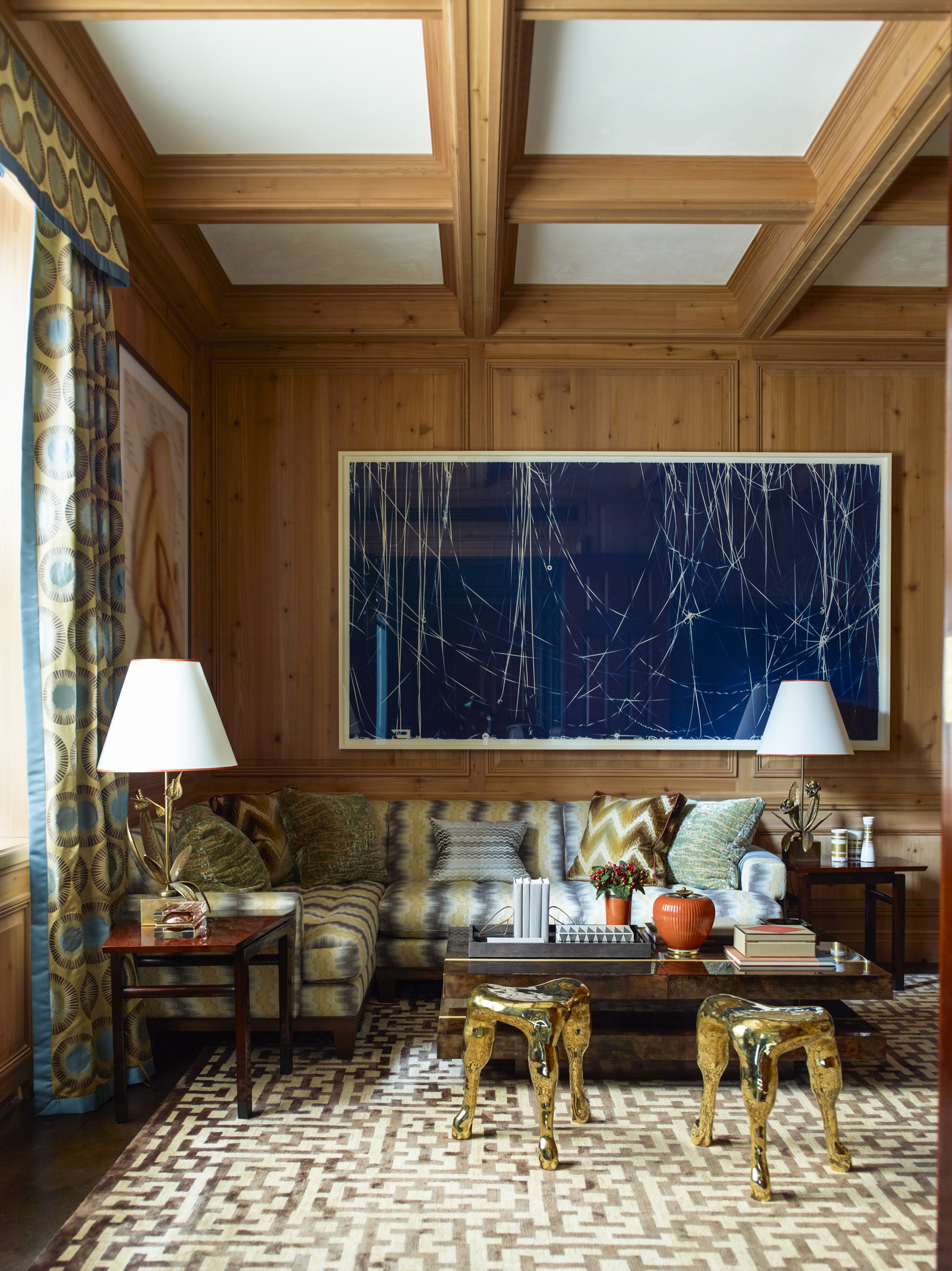 The spaces featured in the exhibitions are testament to that. By no means do they step aside to give the artwork the spotlight—instead, they work in tandem and are the stronger for it. Notable details to watch out for in the exhibition are how an inky-blue Christian Marclay gets an added dimension when set against a pickled-wood wall and how the rhythms of a Bridget Riley can harmonize with the surrounding architectural detailing. There's even an Ed Ruscha framed in millwork above a dining room fireplace in an artfully witty twist.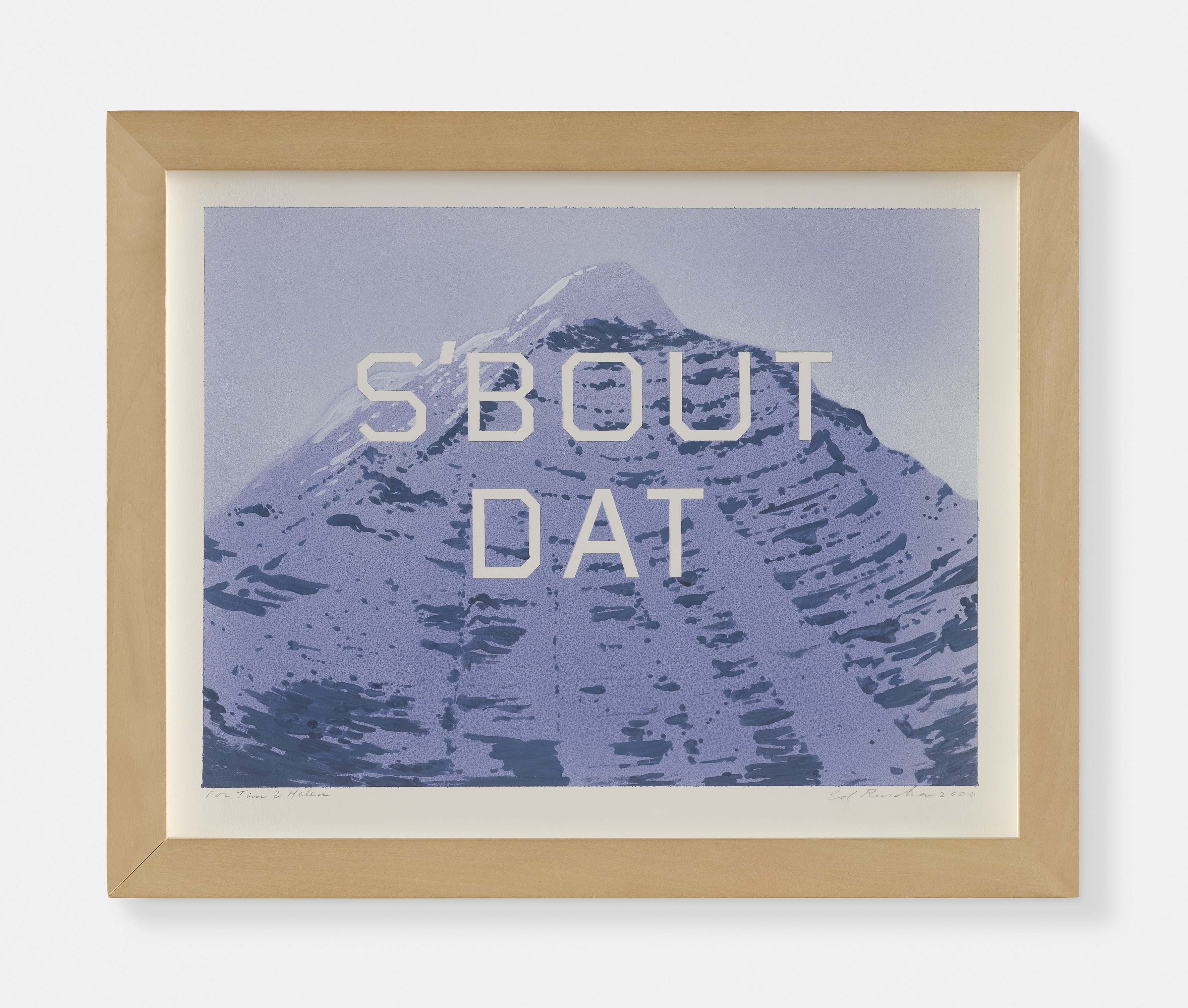 Of course, there are the artists designers have had long-standing appreciation for such as Claude Lalanne in the show as well. And what serious collector's home isn't complete without an Andy Warhol? Russell sums up the overall effect by noting, "Living with art elevates your life, and that's why people collect." The blue-chip art so thoughtfully curated in these homes by Gambrel allows the viewer to see the artists in a fresh light, while adding excitement to the new world of online viewing rooms that have proliferated in recent months.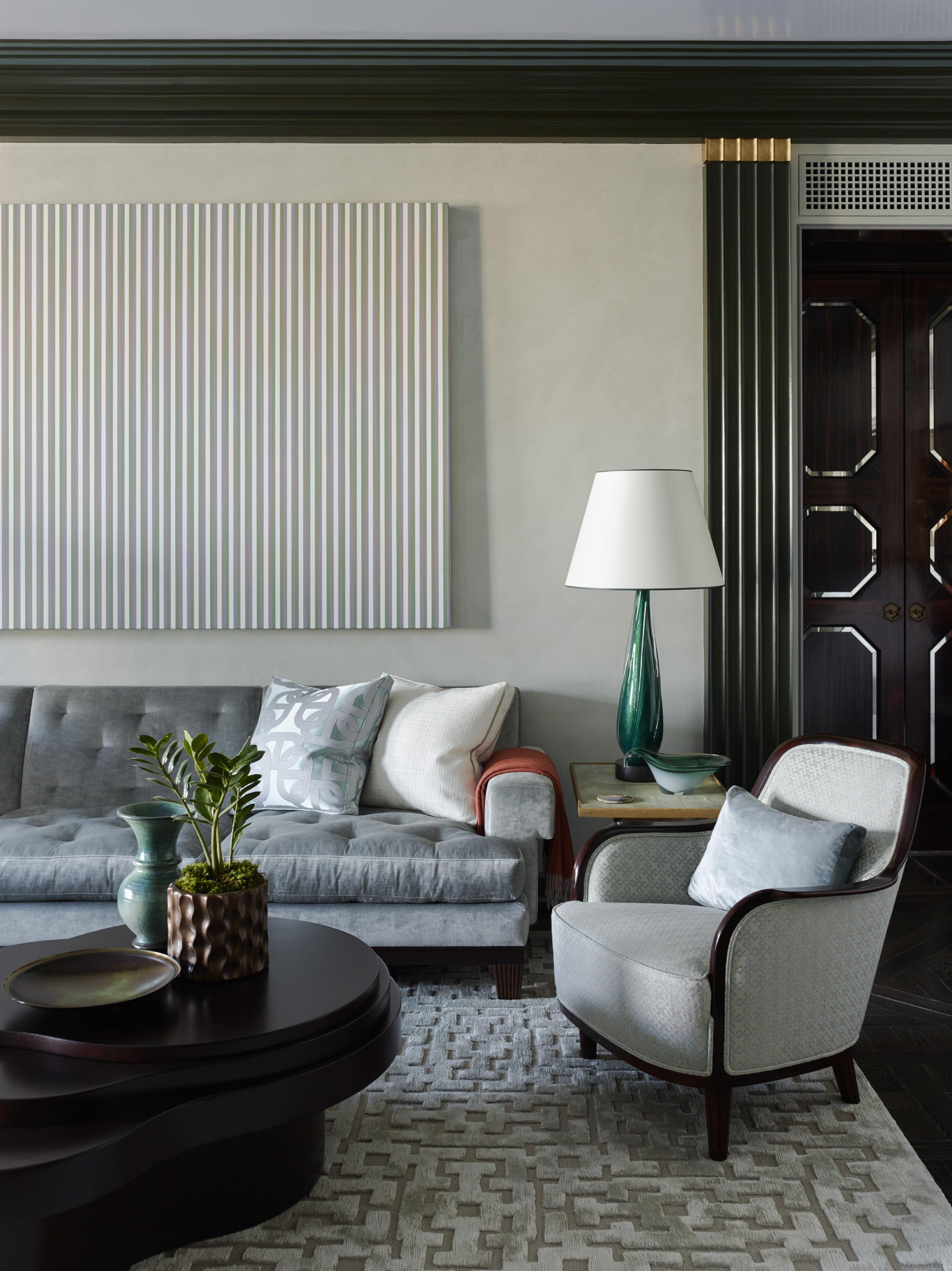 Next Post