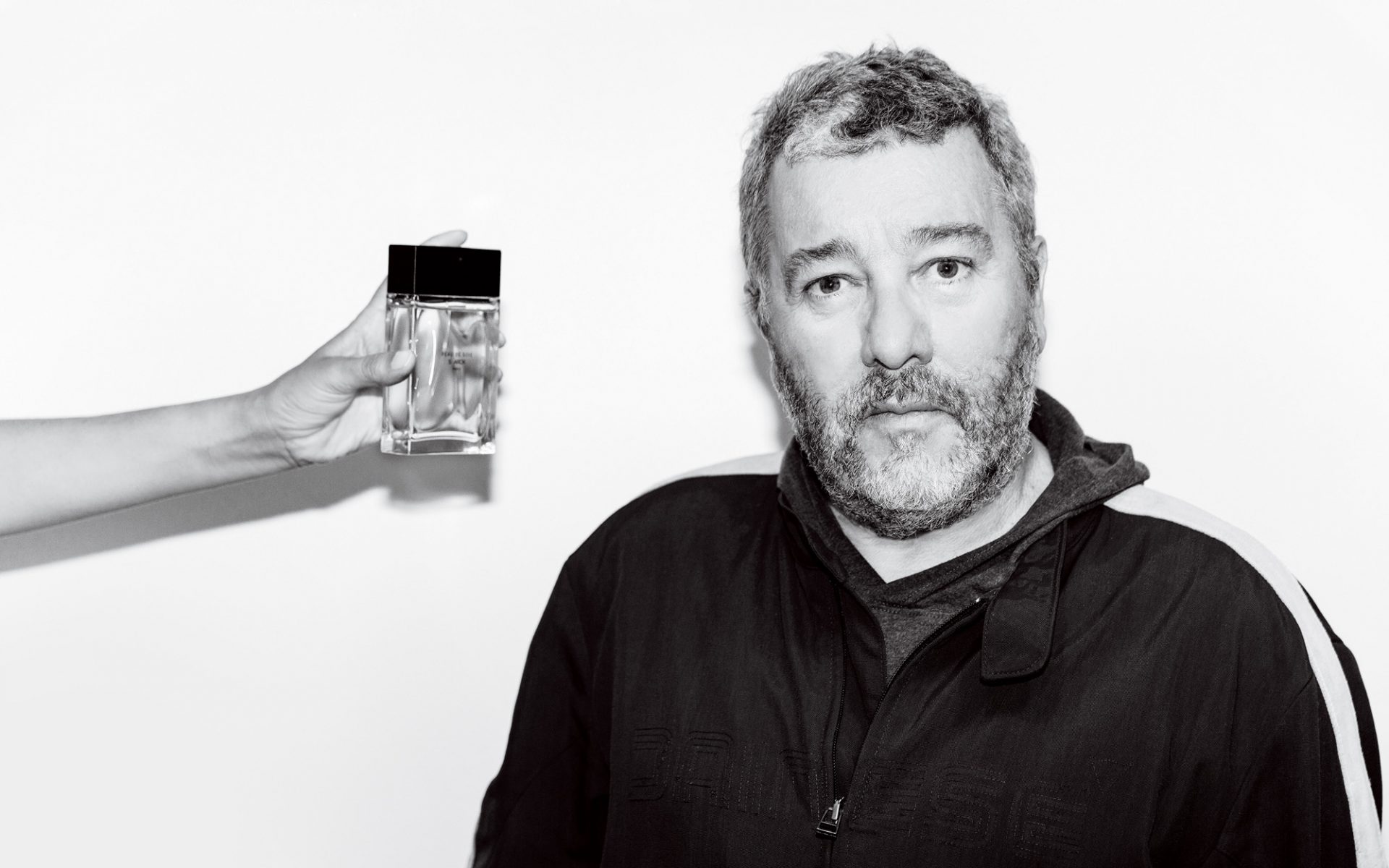 Philippe Starck Launches a Fragrance Collection
The iconoclastic French designer has become the latest to venture into the fragrance industry
After spending a lifetime crediting hours passed in his aeronautical engineer father's workshop—Philippe Starck's predominant source of inspiration—the world-famous designer now admits his mother's perfume shop was also influential. "Because of the aromas, the exponential sum of the perfumes, beauty creams, shampoos, and lotions, I traveled through an uncharted territory," Starck recalled. "I was growing up inside the most powerful vehicle for the mind and the unconscious."
Working with master perfumers Dominique Ropion, Daphné Bugey, and Annick Ménardo, Starck conceived the fragrances Peau de Soie, Peau de Pierre, and Peau d'Ailleurs, respectively. With the French term peau meaning skin, Starck's titles enigmatically reference "a bouquet of unexpected olfactory poems," that is to say, silk (soie), a light scent for women; stone (pierre) a smoky cologne for men; and otherwise or elsewhere (d'ailleurs), a woodsy aroma intended for transgender people who are "gender-fluid"—a new generation who is not man or woman.
Starck envisions each one as a kind of sensual tattoo. He got his start as artistic director for fashion designer Pierre Cardin's publishing house in 1969. By the mid-'70s he had established his own industrial design company, receiving national recognition for a commission to decorate French President François Mitterrand's private residence.
Starck made an indelible mark on the hotel industry in 1988 with the Royalton Hotel in New York, for Studio 54 co-founder Ian Schrager, and continued his unorthodox approach with the developer's fabulous Delano hotel in Miami Beach in 1995. Since then, he has designed hotels for real estate developers around the world, including Alan Faena in Buenos Aires, Fasano in Rio de Janeiro, and seven SLS Hotels for Sam Nazarian.
The packaging is minimal, yet bold. Lined up, the three bottles create a movement of fluid forms resembling the morphing of lava lamp wax or the bubbling of primordial mud—one of Starck's favorite metaphors for creativity.
Next Post