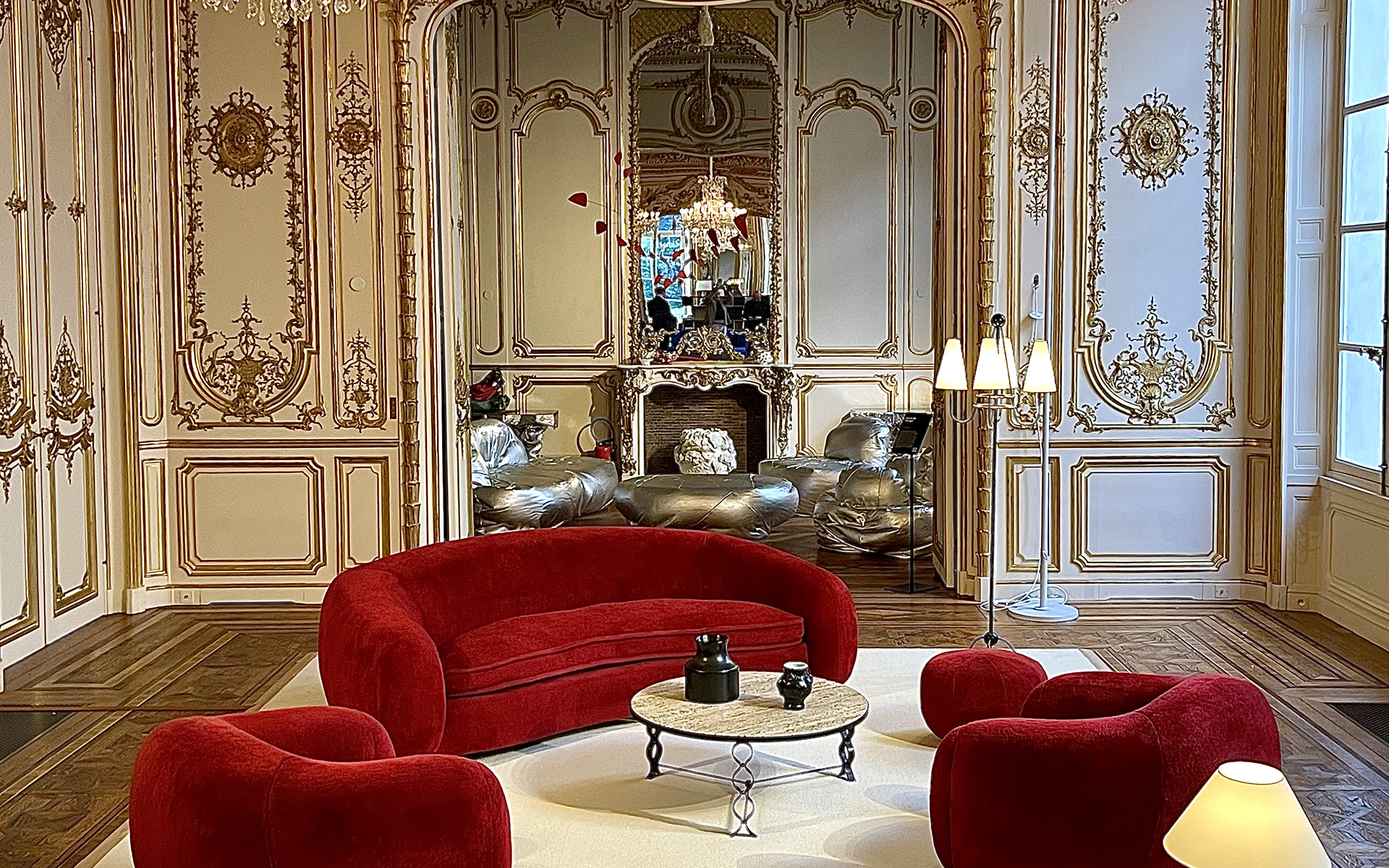 See Highlights from the Inaugural Edition of Design Miami/ Paris
As 27 top international galleries come together at L'hôtel de Maisons, here's what caught the eye of architect Lee F. Mindel, FAIA
Design Miami/'s inaugural presence in Paris is a landmark happening in a landmark building. Built in 1704 and in the Pozzo di Borgo family for 174 years (as well as the residence of the late Karl Lagerfeld), the recently restored grand L'hôtel de Maisons brought together 27 design galleries from around the world.
There were essentially two approaches in dealing with the magnificent, ornate, and sensitive restoration, both resulting in a clear celebration of Paris and the contribution of France's decorative arts. In fact, this juxtaposition made both the building and the objects within even more interesting than either would appear on their own.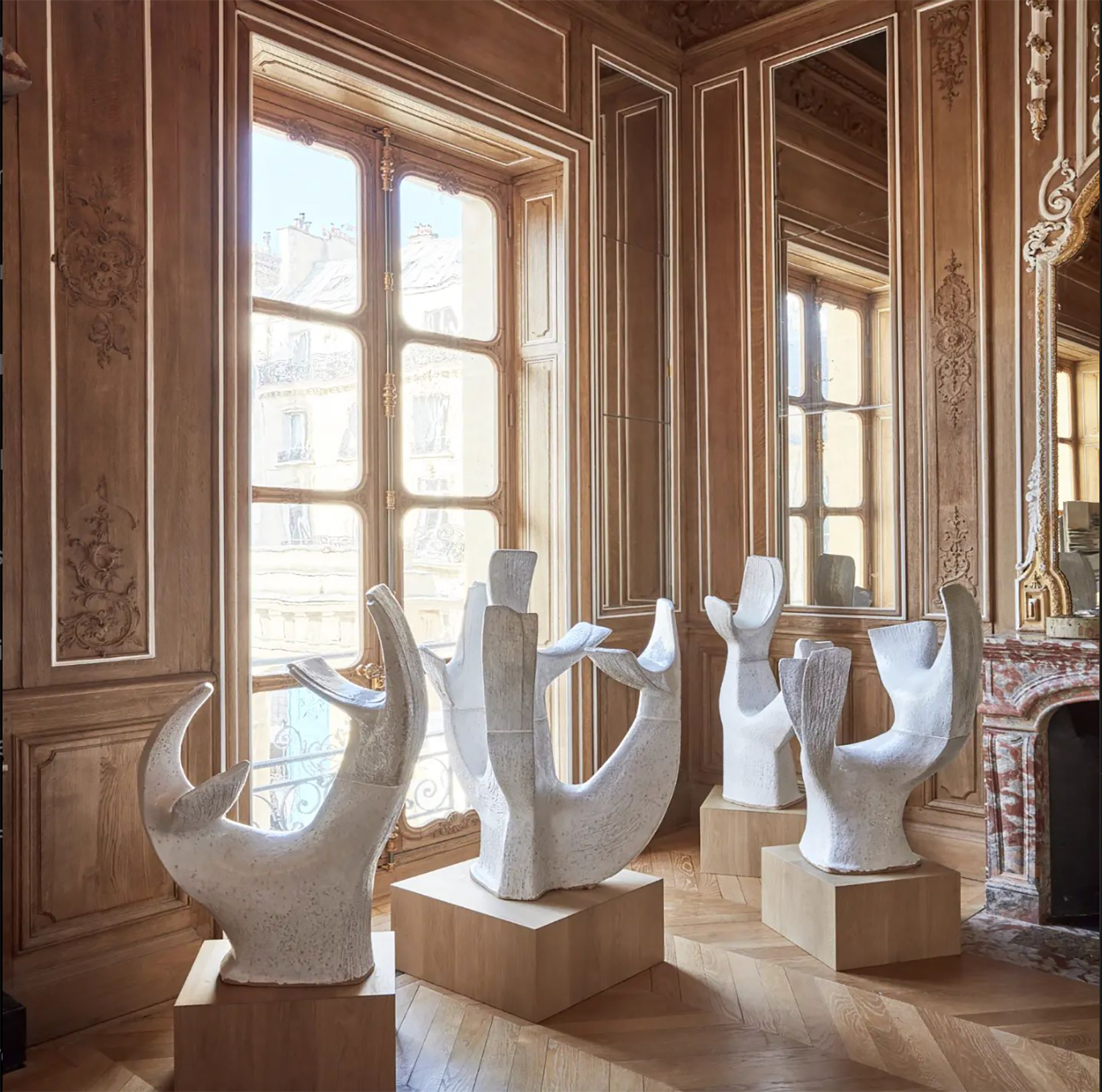 Lebreton Gallery, a ceramic specialist from Monte Carlo, spent time in their space prior to designing in order to curate an interesting dialogue. Their boiserie space is currently in the process of being restored, and the traces of white gesso and gilding are clearly in transition. The ceramics on display—crafted by Jean Derval, Ruth Duckworth, and Susan Ramie, to name just a few—create a unique dialogue within their context.
Galerie Jacques Lacoste took a different approach by creating an island of not just one Royère polar bear sofa, not just two accompanying chairs but also included a pair of round polar bear ottomans in the original pristine scarlet-colored material. Set among the paint and gilded paneling, the en-suite ensemble creates an ambiance that is very regal and perhaps most expressive of the luxury and essence of French historical design. The adjacent space, designed by Salon 94, features a red Alexander Calder mobile and Max Lamb's plush new Soft Poly (Silver Lining), covered suite of seating that creates its own contemporary dialogue.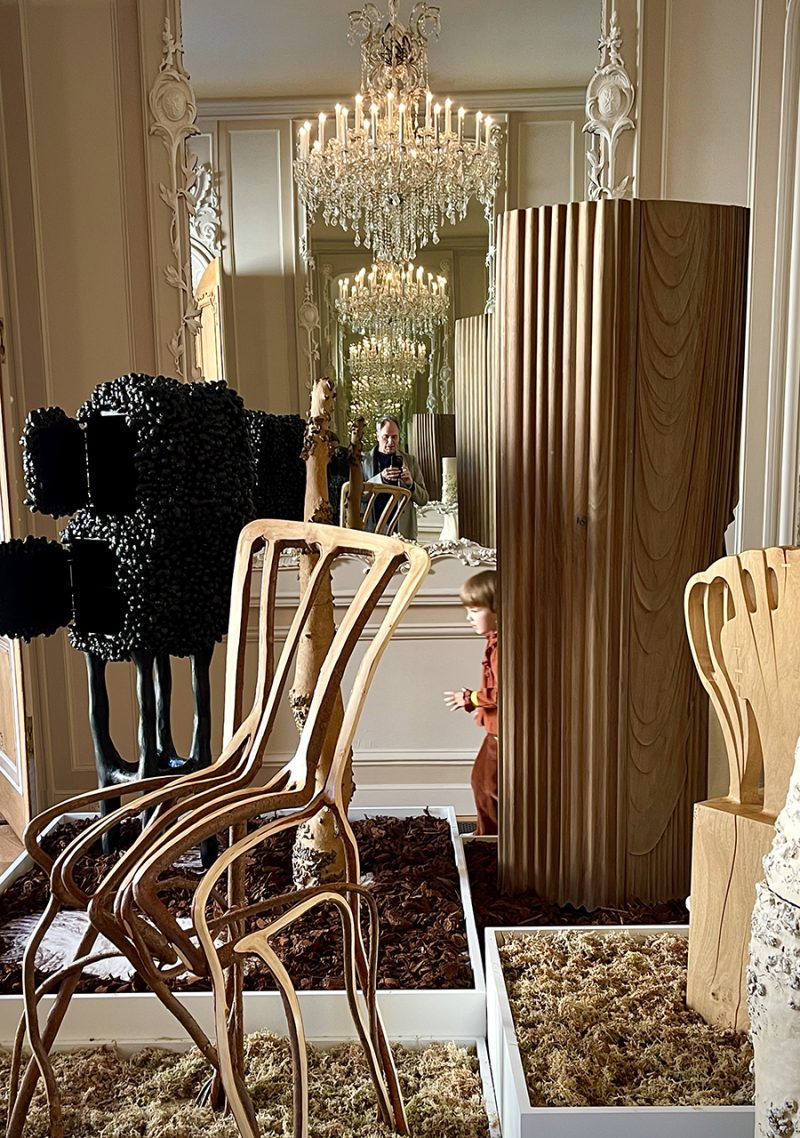 London's Sarah Myerscough Gallery conceived freestanding islands of ceramics, wood sculptures, and furniture set in various beds of natural material. Among them is a wooden chair that took 15 years to create by botanical carpenter Full Grown, a marvel that illustrates how patient, slow design can grow into its own Bois de Boulogne.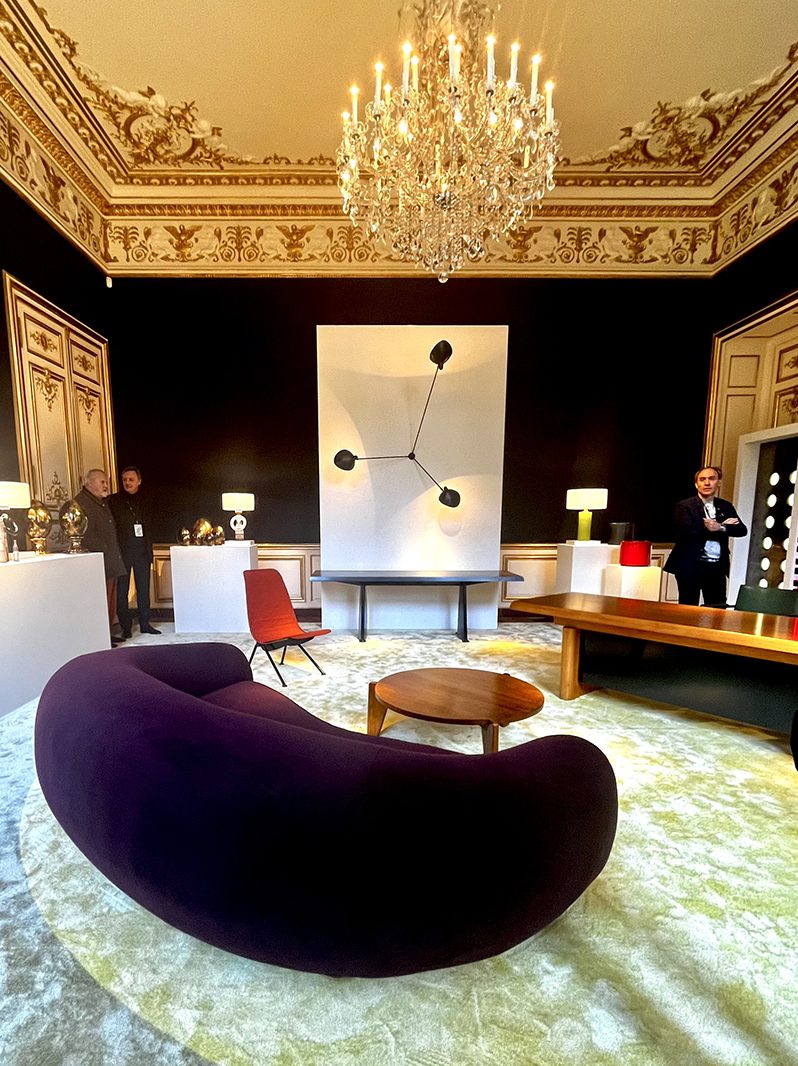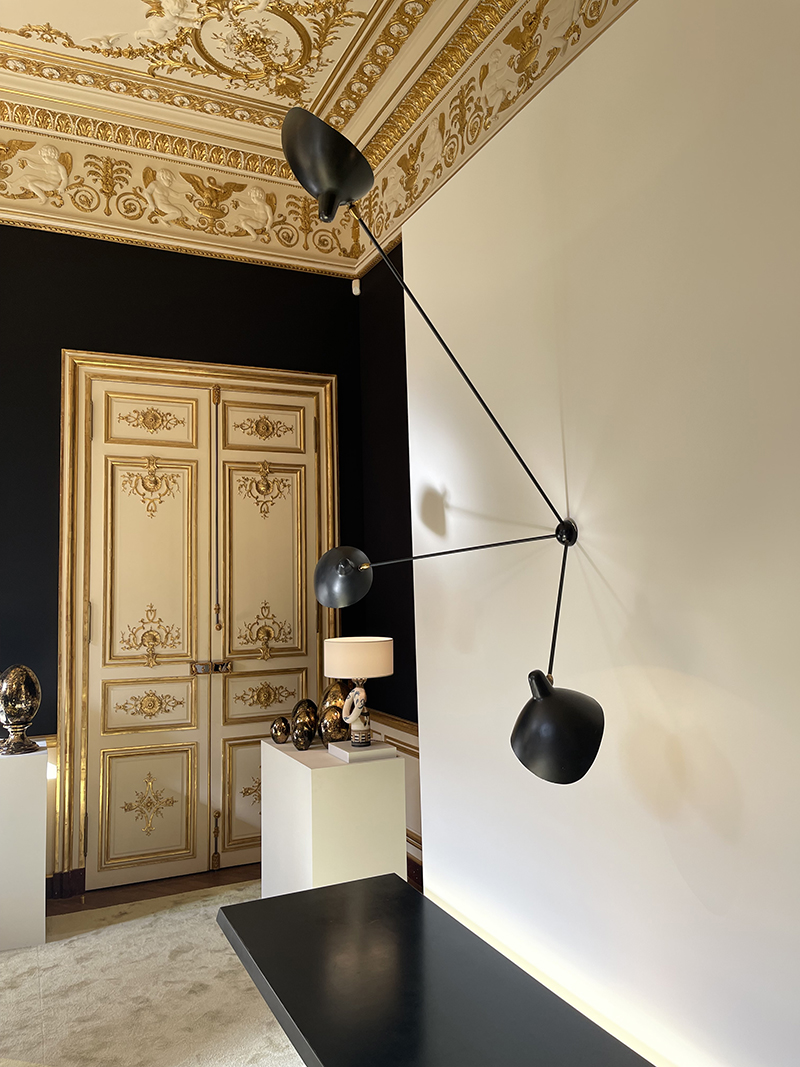 There was also an inspiring collage of ceramics, lighting, art, and furniture in a grand salon in which two of the most esteemed Parisian galleries—Laffanour Galerie Downton and Thomas Fritsch Artrium—collaborated on a space. It is most adventurous and the result adding an additional layer of sophistication, grounded by a large custom-made rug with an inset circle that acts as anchor to ground the installation.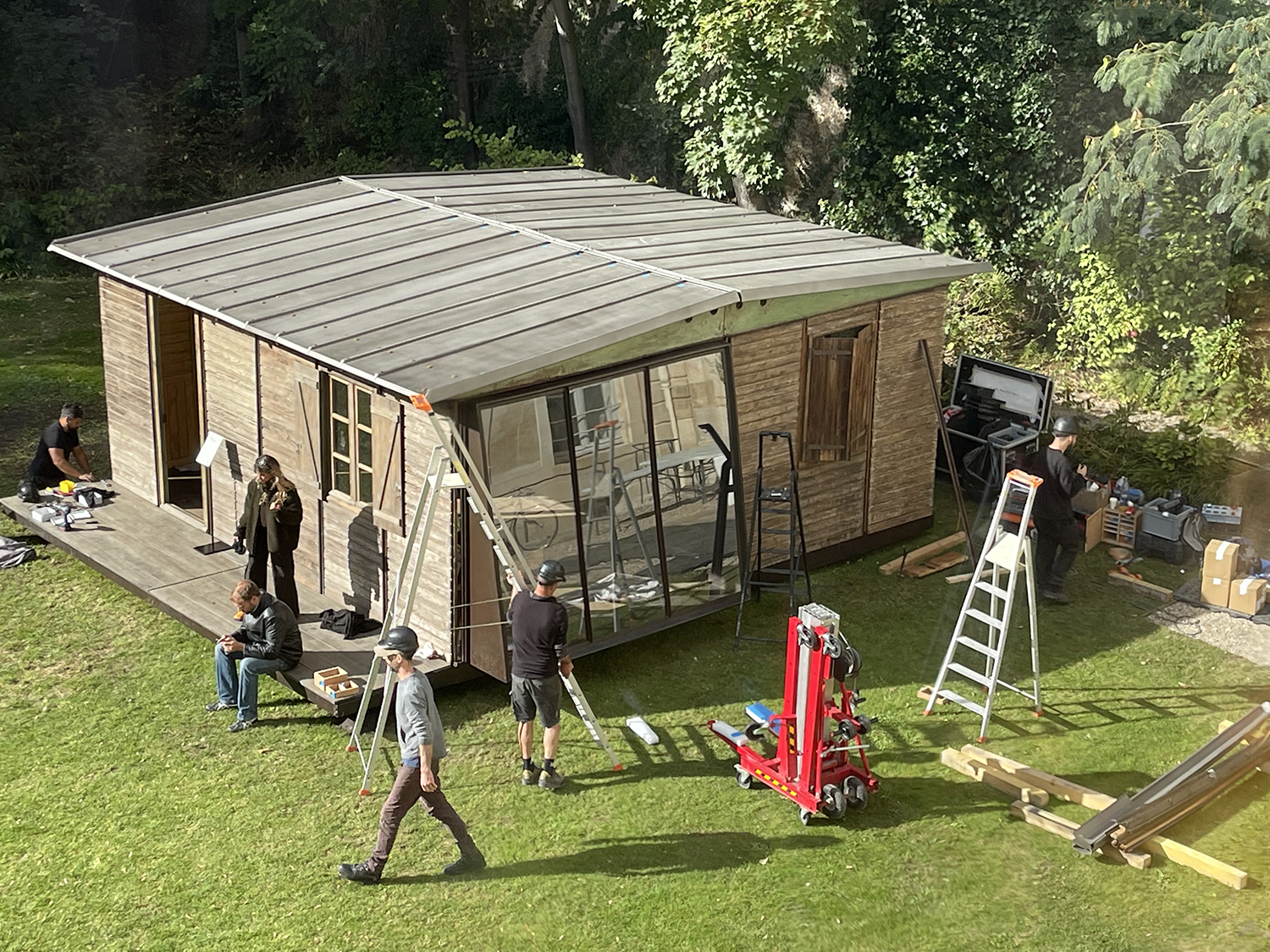 Unique to this year as well is the Le Jardin building. In the garden, a Jean Prouvé freestanding wooden structure from Patrick Seguin is set majestically against tall trees and lawn. Friedman Benda's Wendell Castle bronze seat sculpture pays homage to the nearby bronzes in the Rodin Museum's garden, while Galerie Kreo's green Proust chair by Alessandro Mendini emerges form the manicured lawn.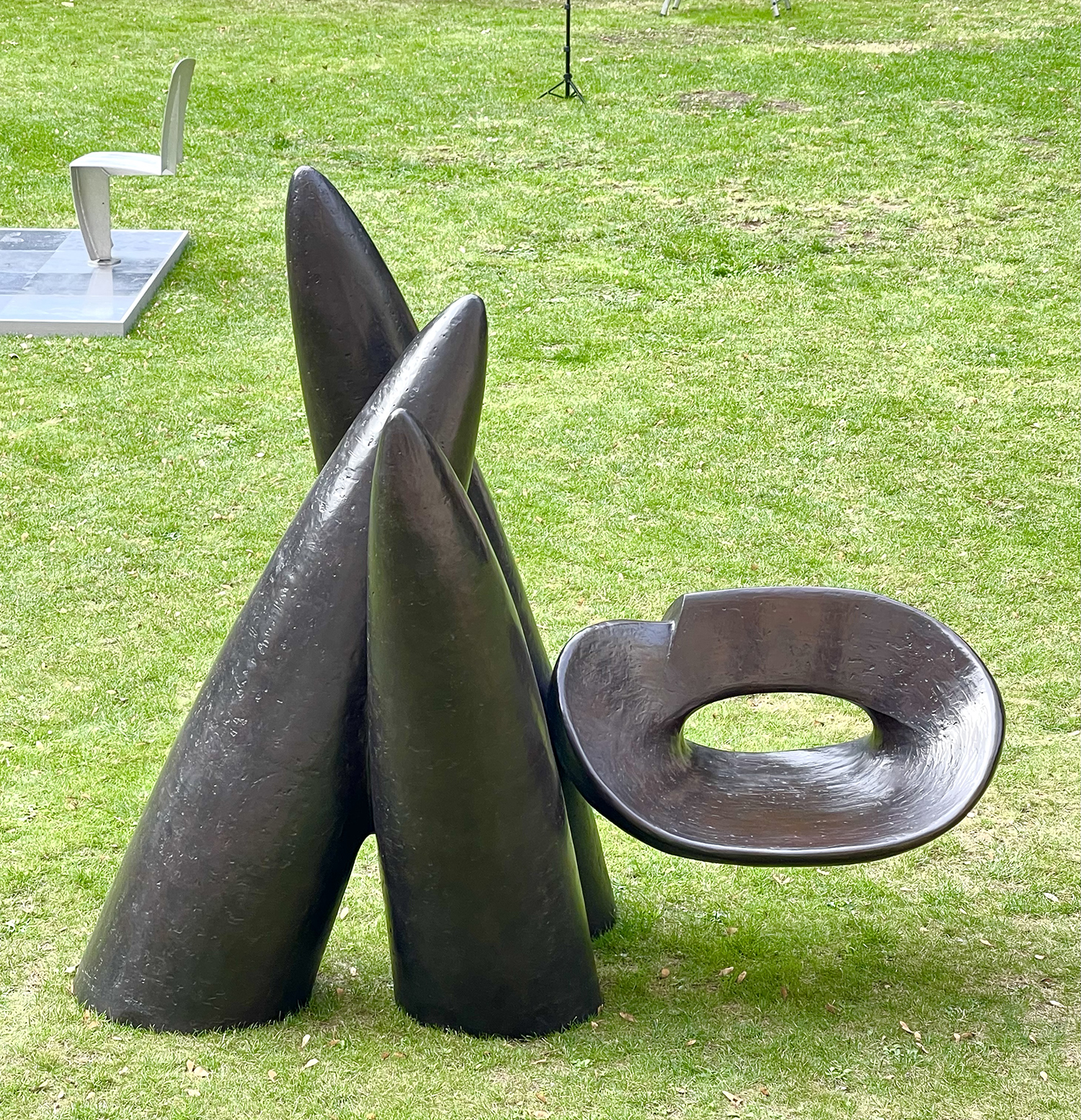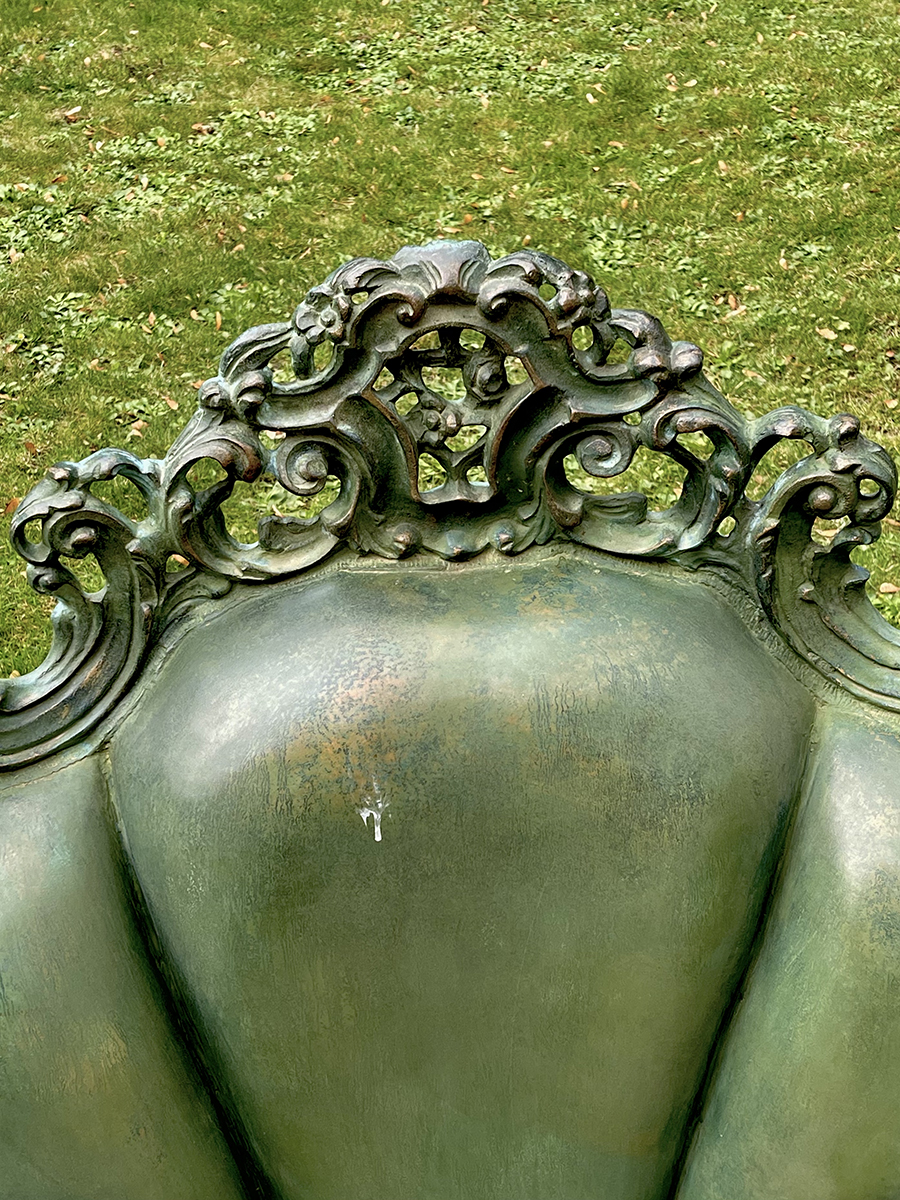 The icing on the cake may in fact be in the cobblestone entry court, where Galerie Mitterrand's Les Lalanne donkey and carriage, Âne attelé (1989), awaits your arrival, so proudly welcoming all to this unique experience… Viva La France.
The following are photographs of interesting juxtapositions of the space and objects within it.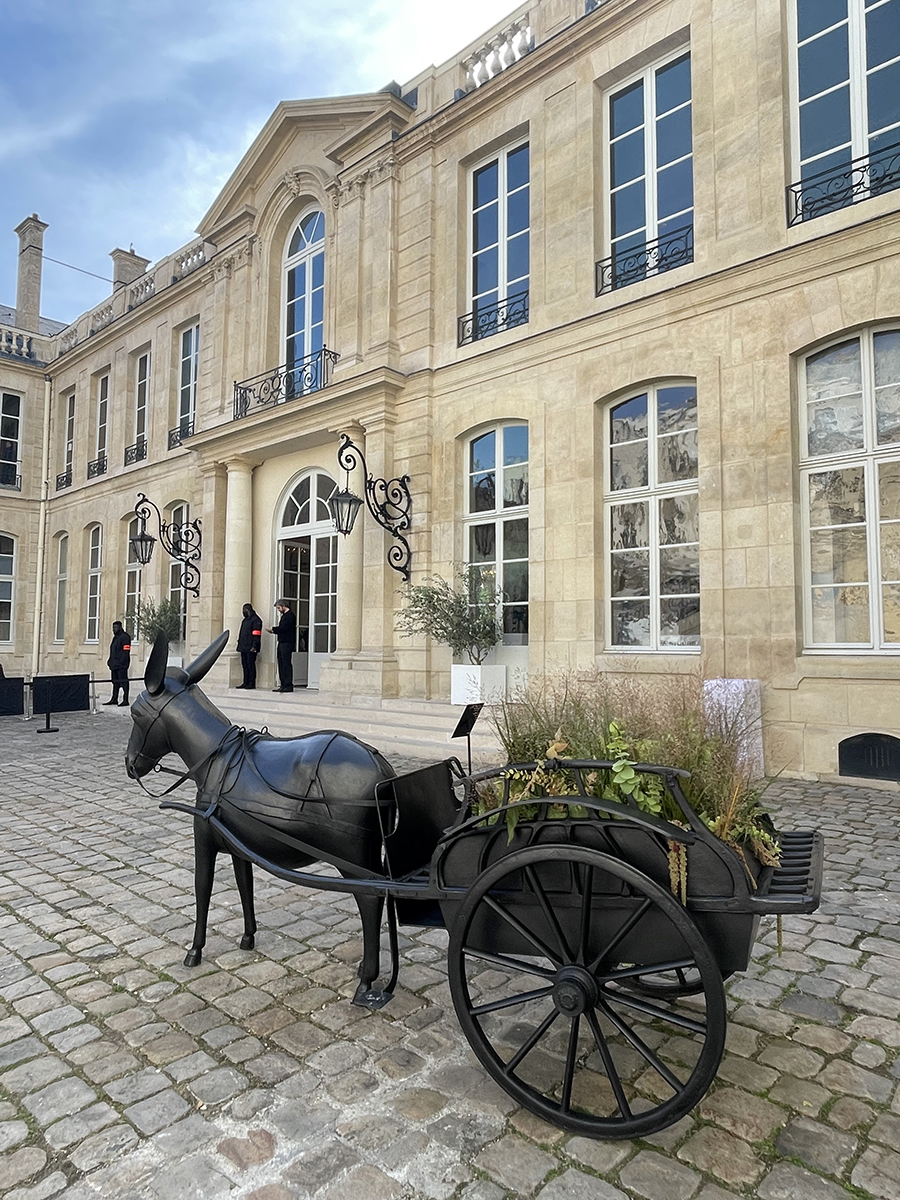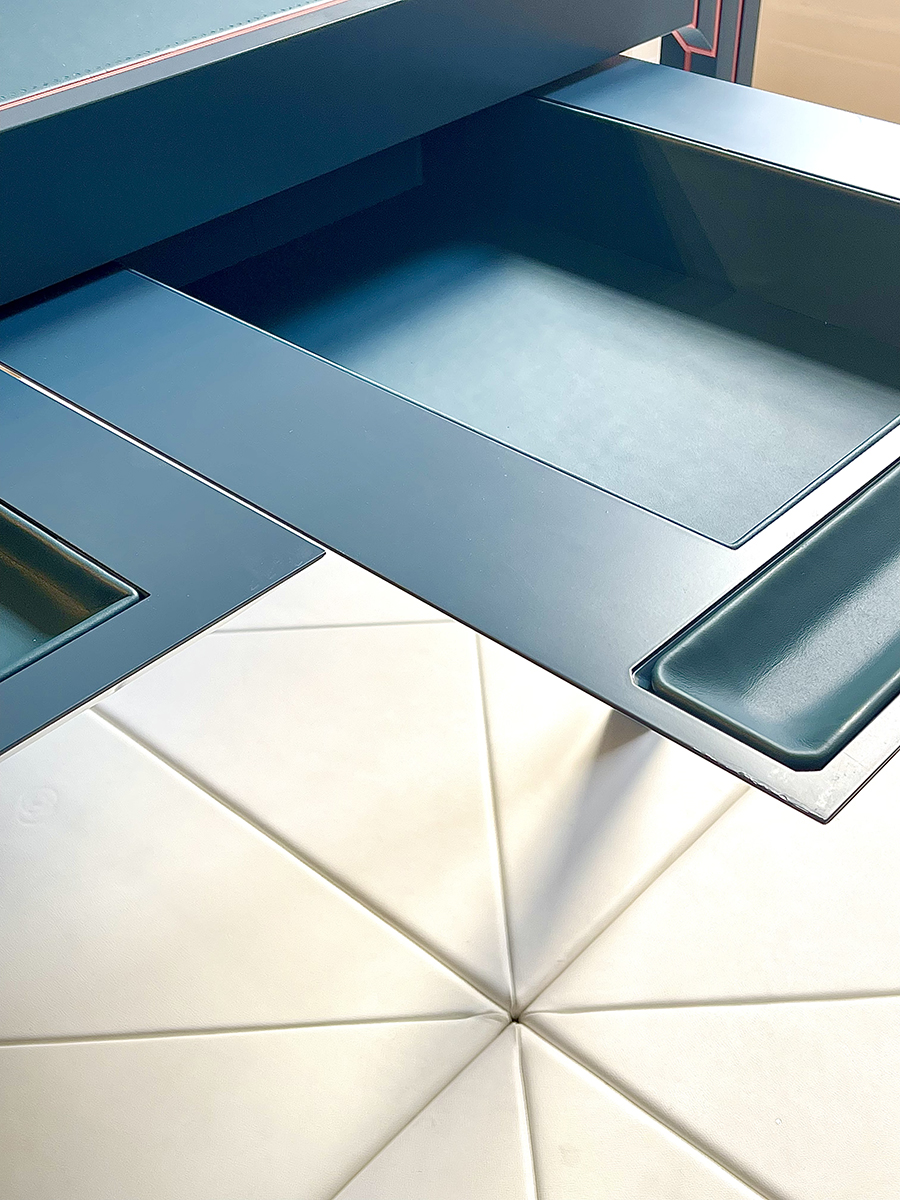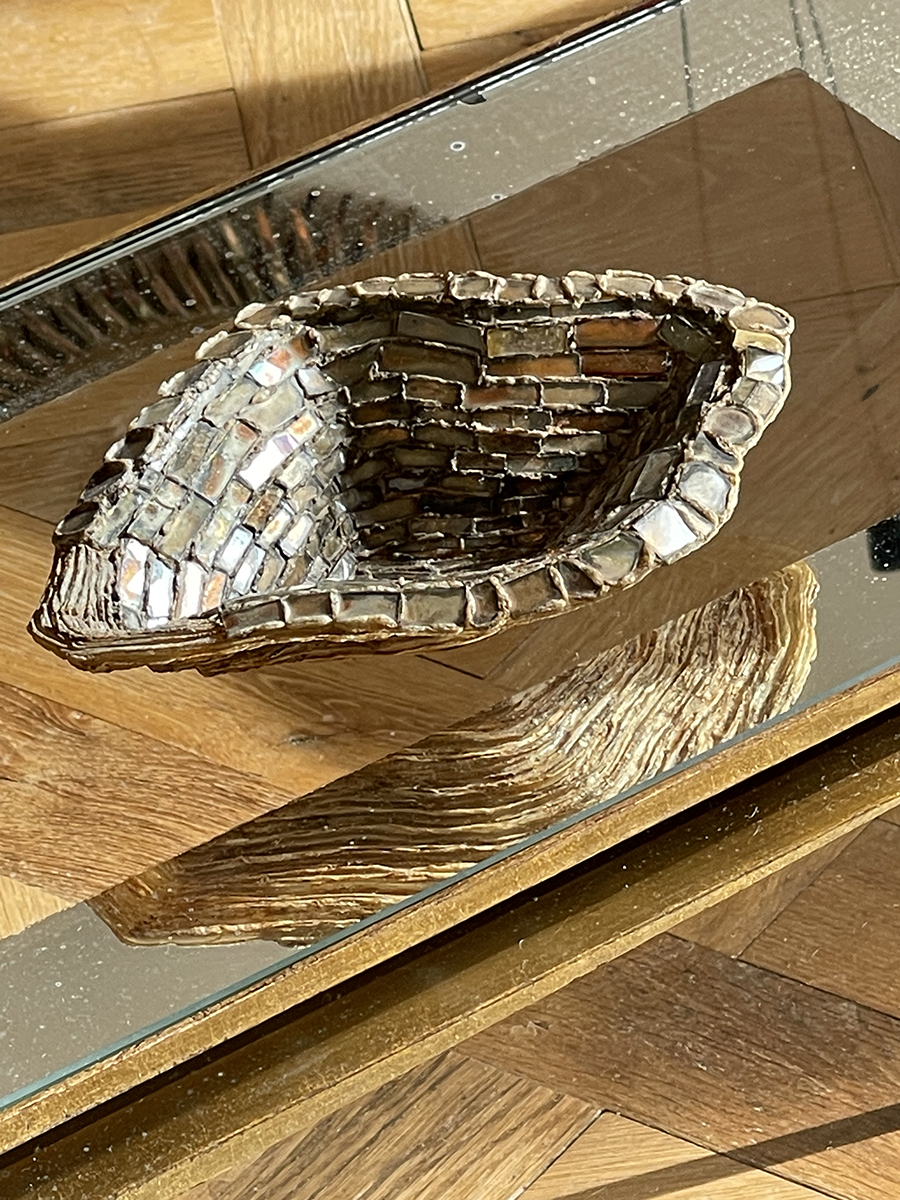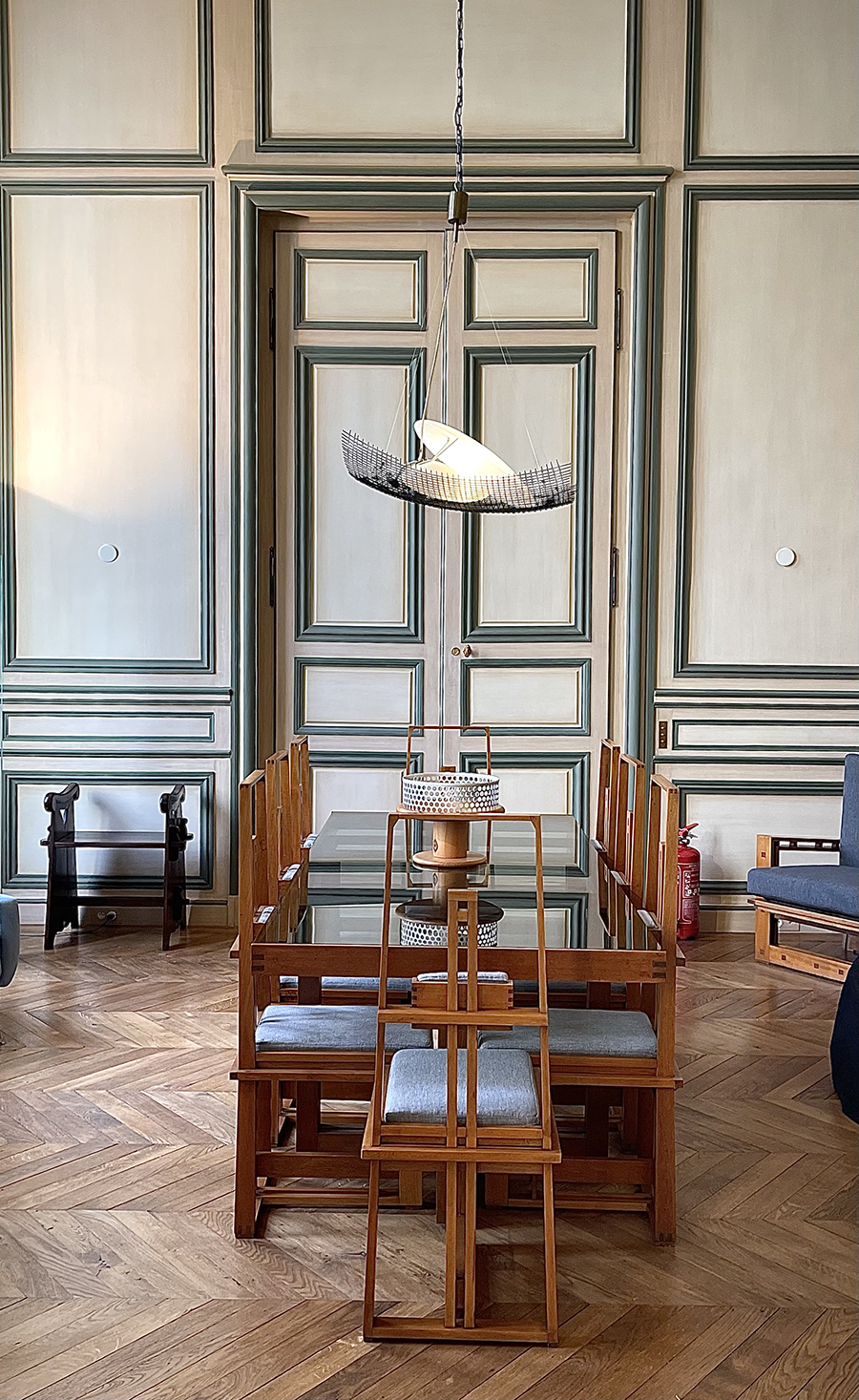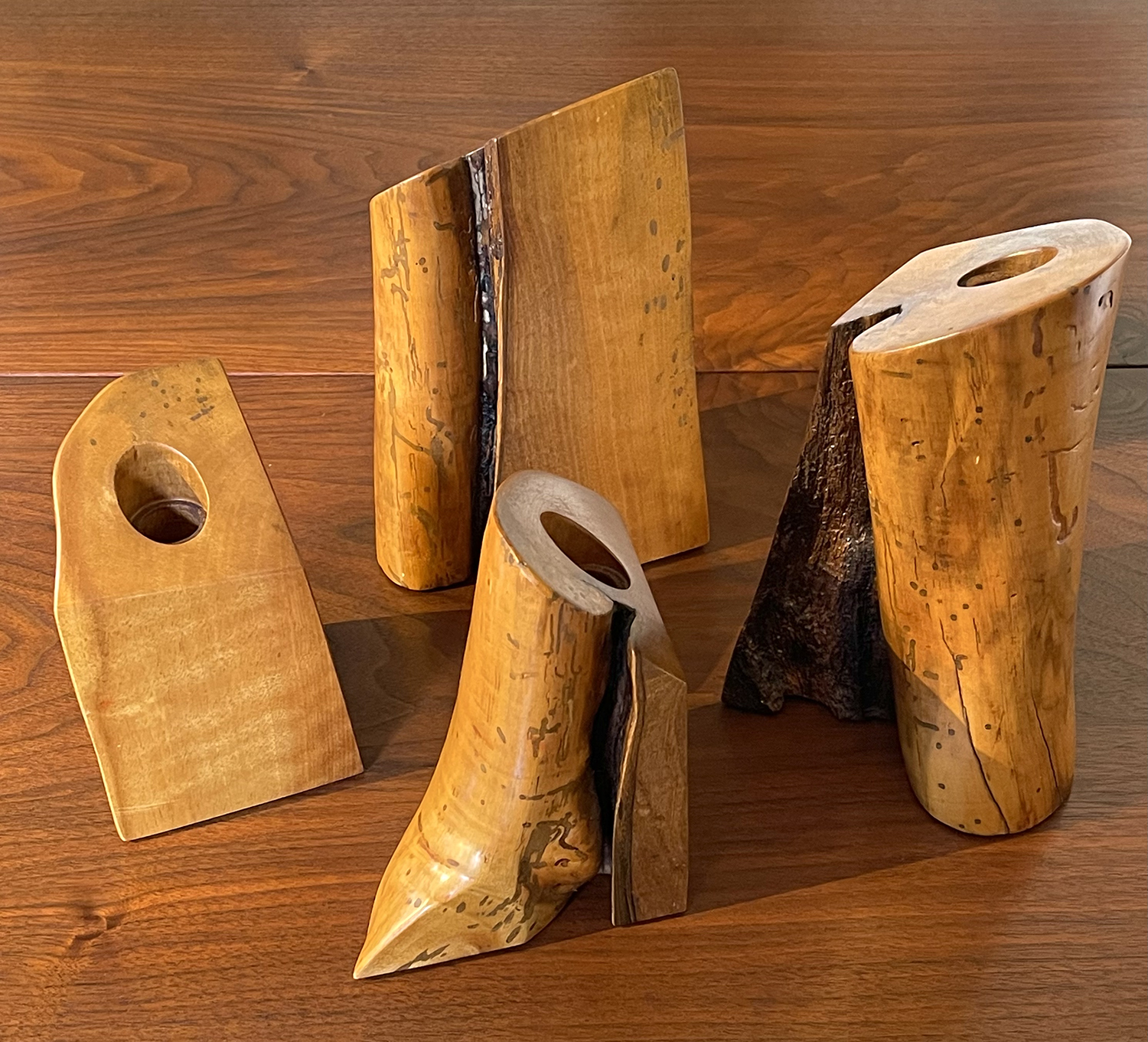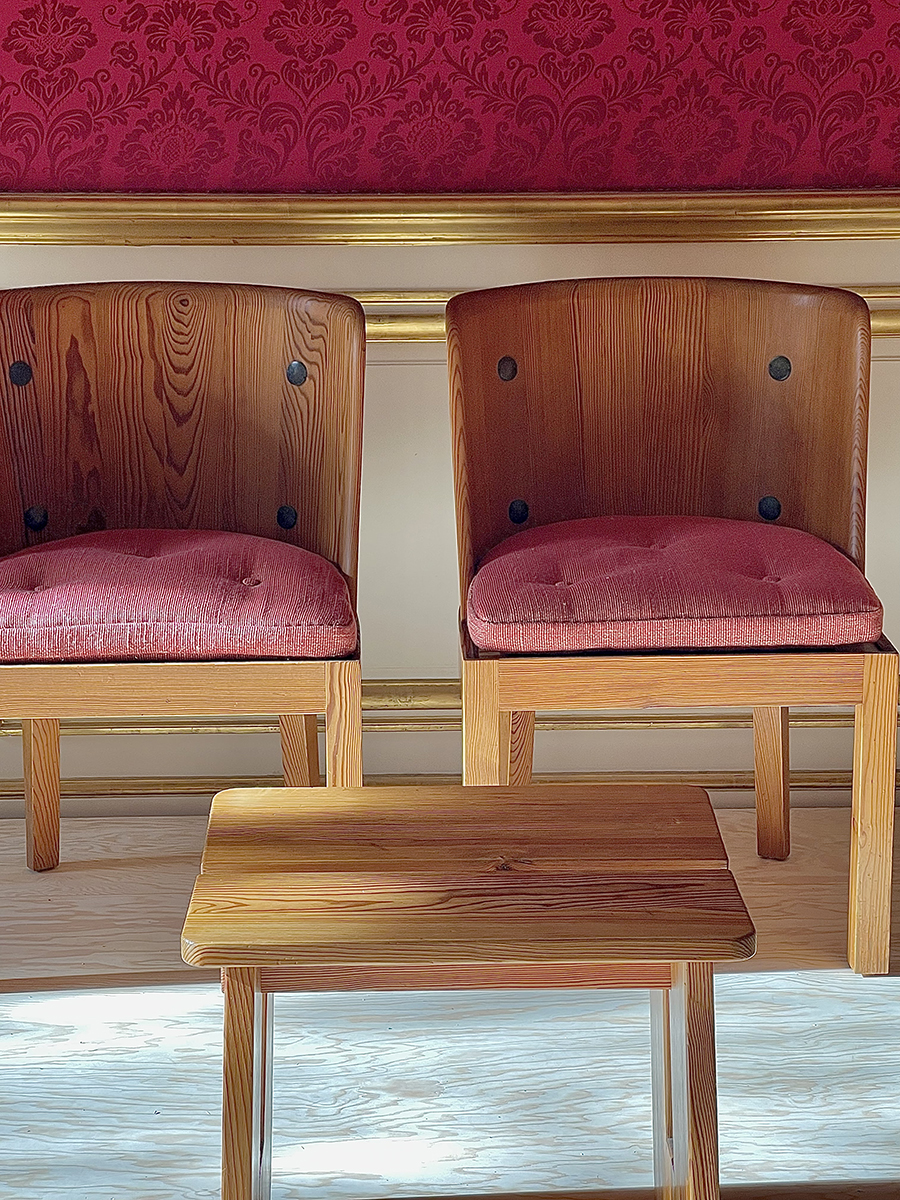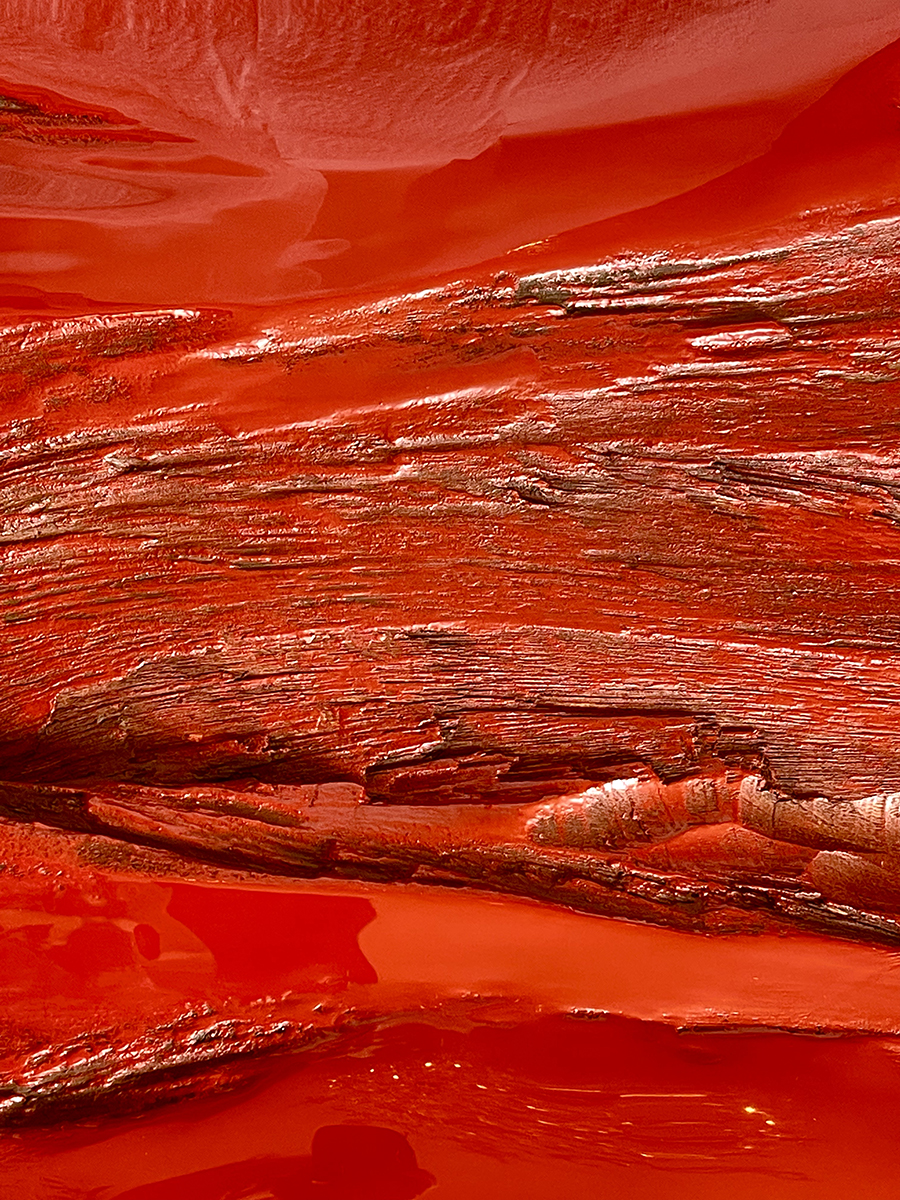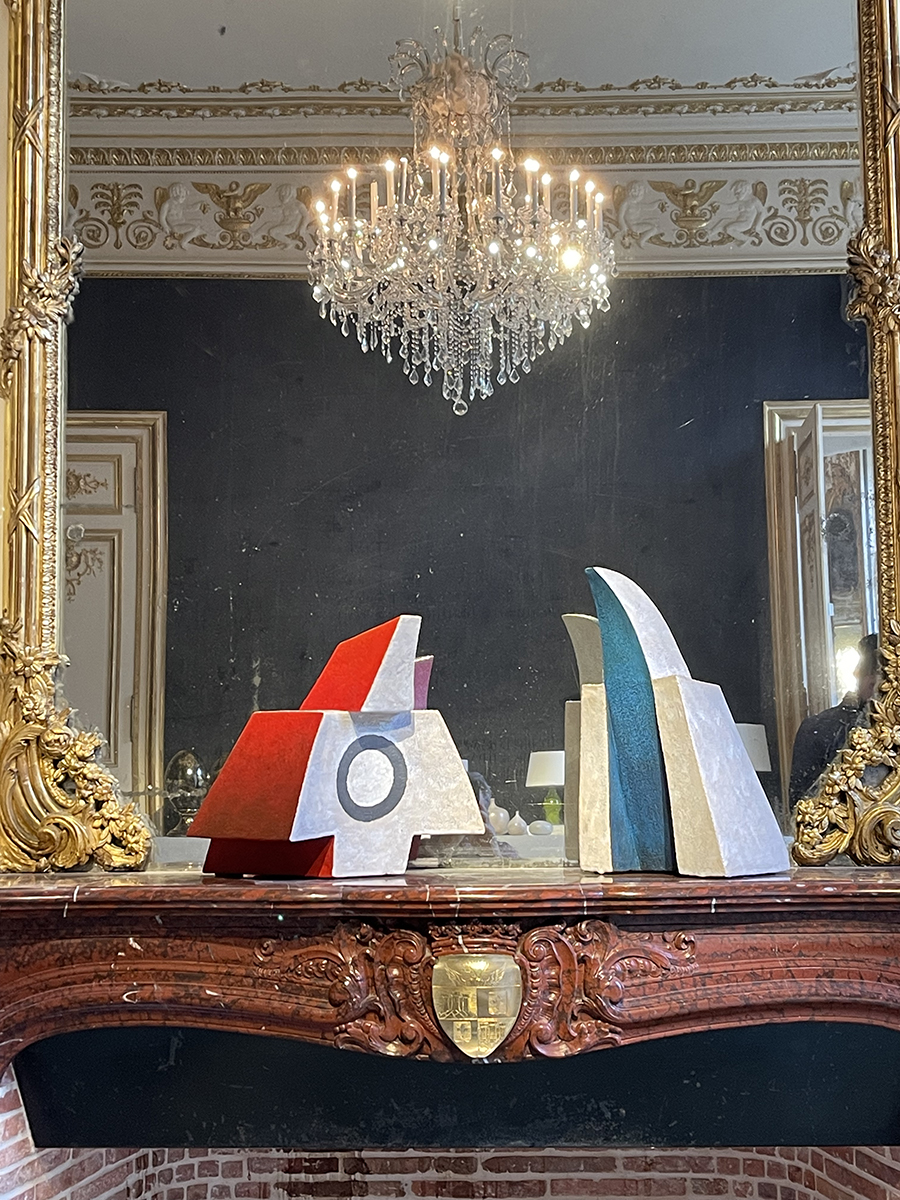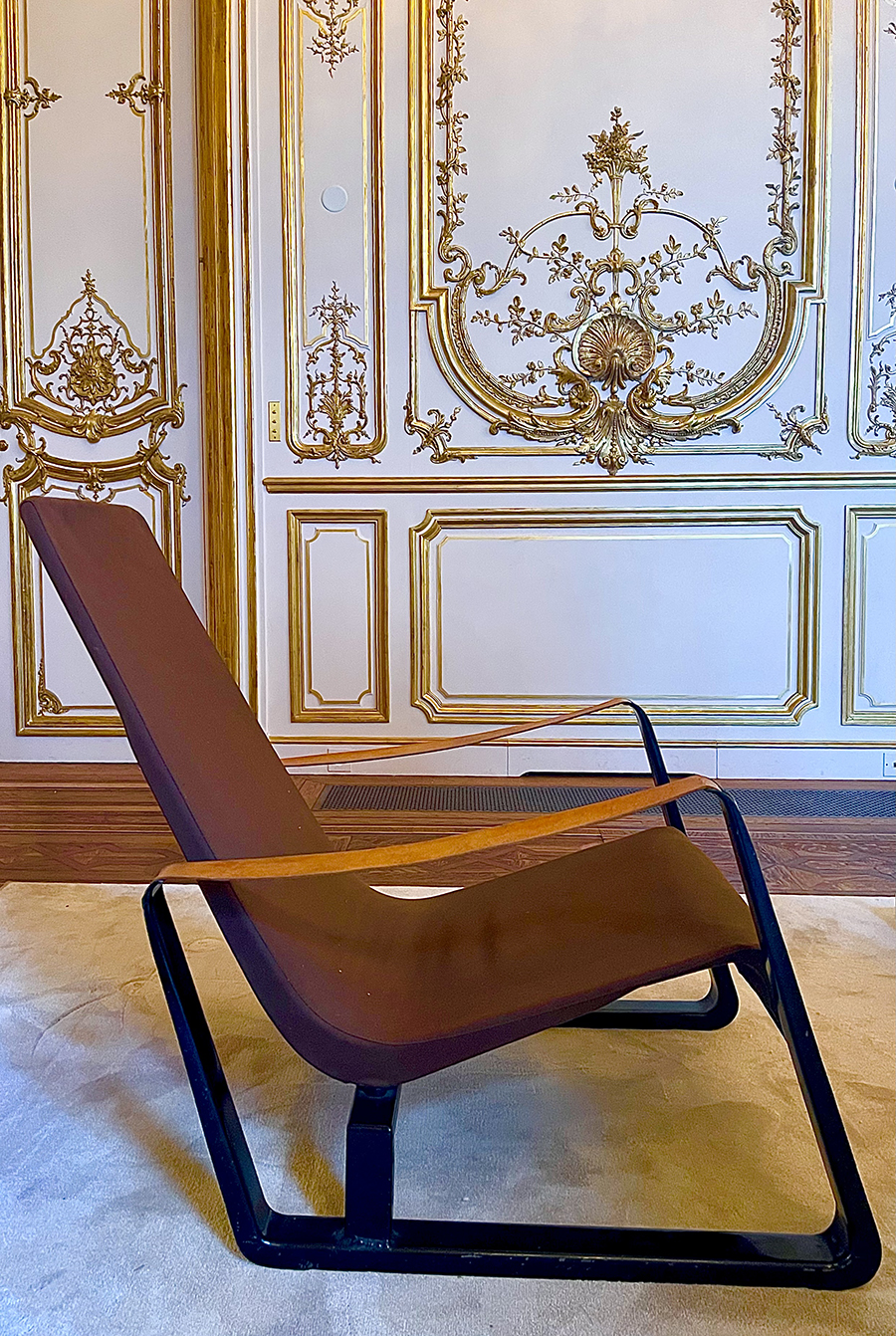 Next Post