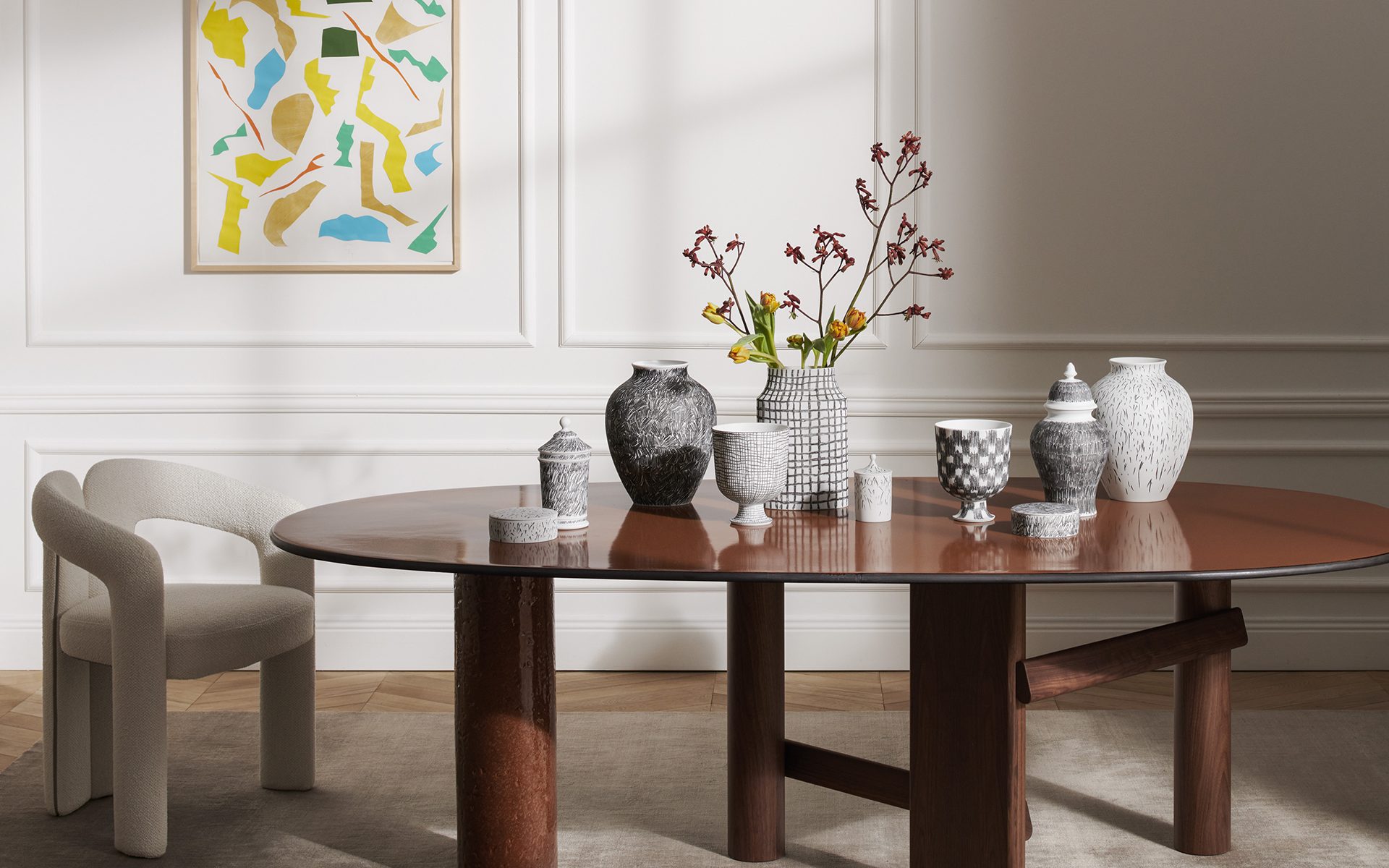 10 Artful Gift Ideas for Design Enthusiasts
From a scale model of a Frank Lloyd Wright masterpiece to the one-of-a-kind porcelain works imagined by Formafantasma for Cassina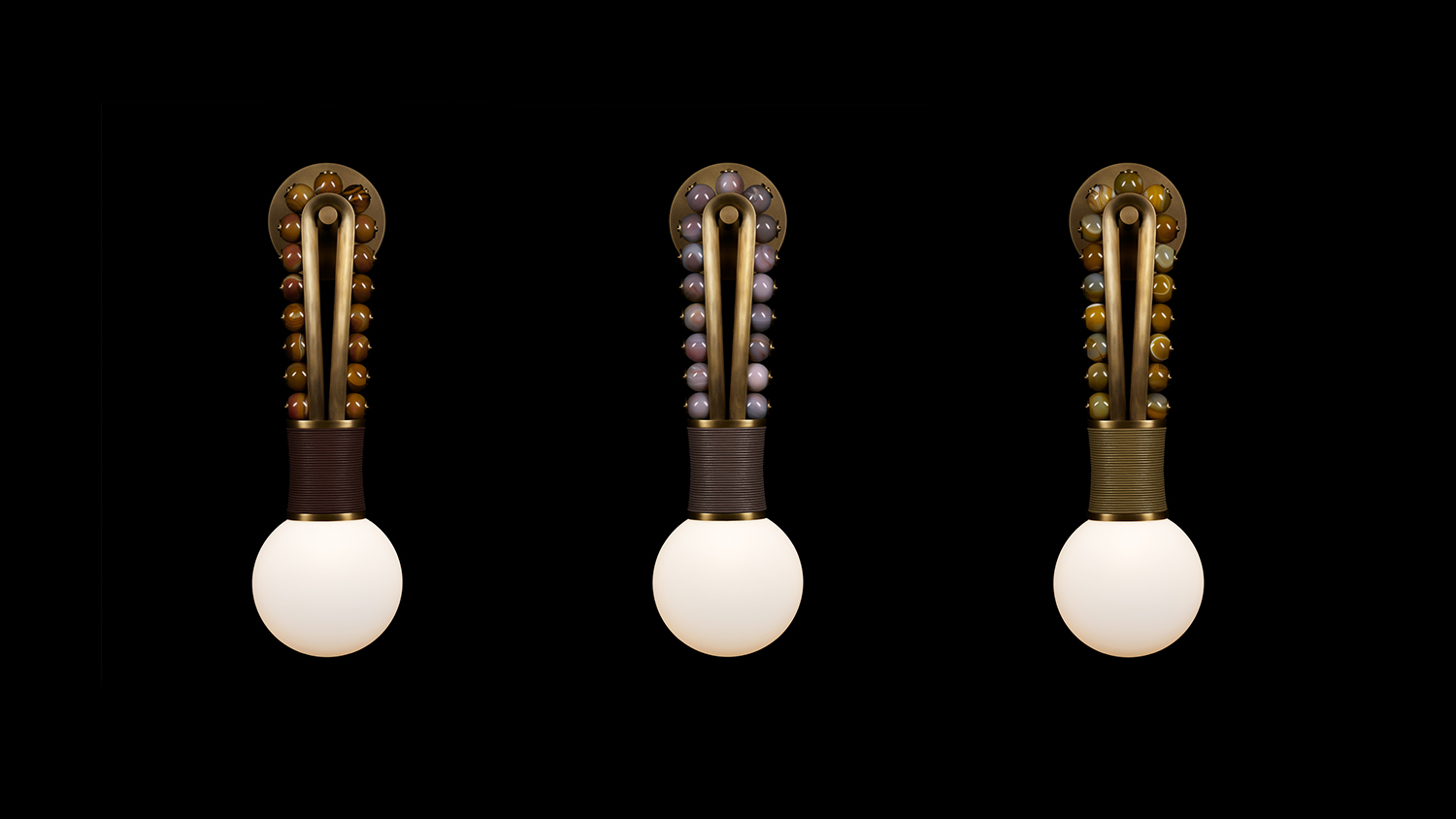 1. Apparatus
Introduced in 2018 as part of the Act III collection, these agate beads have reemerged in Apparatus's first iteration of Apparatus Editions. Like jewelry for the home, the Talisman Loop sconce, designed by artistic director Gabriel Hendifar, comes in three distinct styles: Ahnar, a burnt umber hue signifying renewal; smoky purple Sepideh, for the beginning of time; or Bahar, earthy green and brown stones symbolic of the season of awakening. For each, hand-carved beads are set on fluted pins on a leather-bound brass frame; 20 percent of their sales will be donated to Amnesty International in support of human rights initiatives in Iran.
2. Ginori 1735 x Cassina
Whimsical patterns and a vibrant palette may have long been the calling card of porcelain manufacturing legend Ginori 1735, but a recent collaboration with Cassina is a vision in black and white. Dubbed Post Scriptum, the collection features one-of-a-kind pieces imagined by Formafantasma, the edgy Milan and Rotterdam design studio of Andrea Trimarchi and Simone Farresin. Hand-drawn and numbered, the introduction includes vases, boxes, and candleholders in six graffito motifs.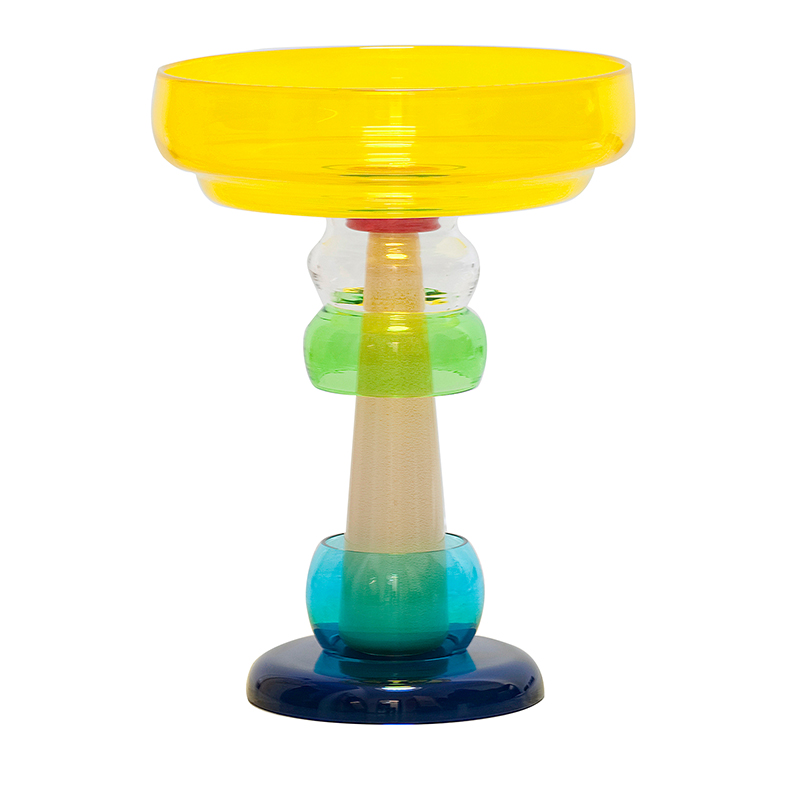 3. Artemest
The colorful works that defined the Memphis Group have been enjoying a major resurgence with pieces by pioneer Ettore Sottsass particularly desirable. However, you don't have to go all in on an Ultrafragola mirror or Carlton bookcase; smaller pieces, like the sculptural Niobe glass vase, originally made in 1986 and now available through Artemest, allow contemporary collectors to embrace a small taste of the overarching trend.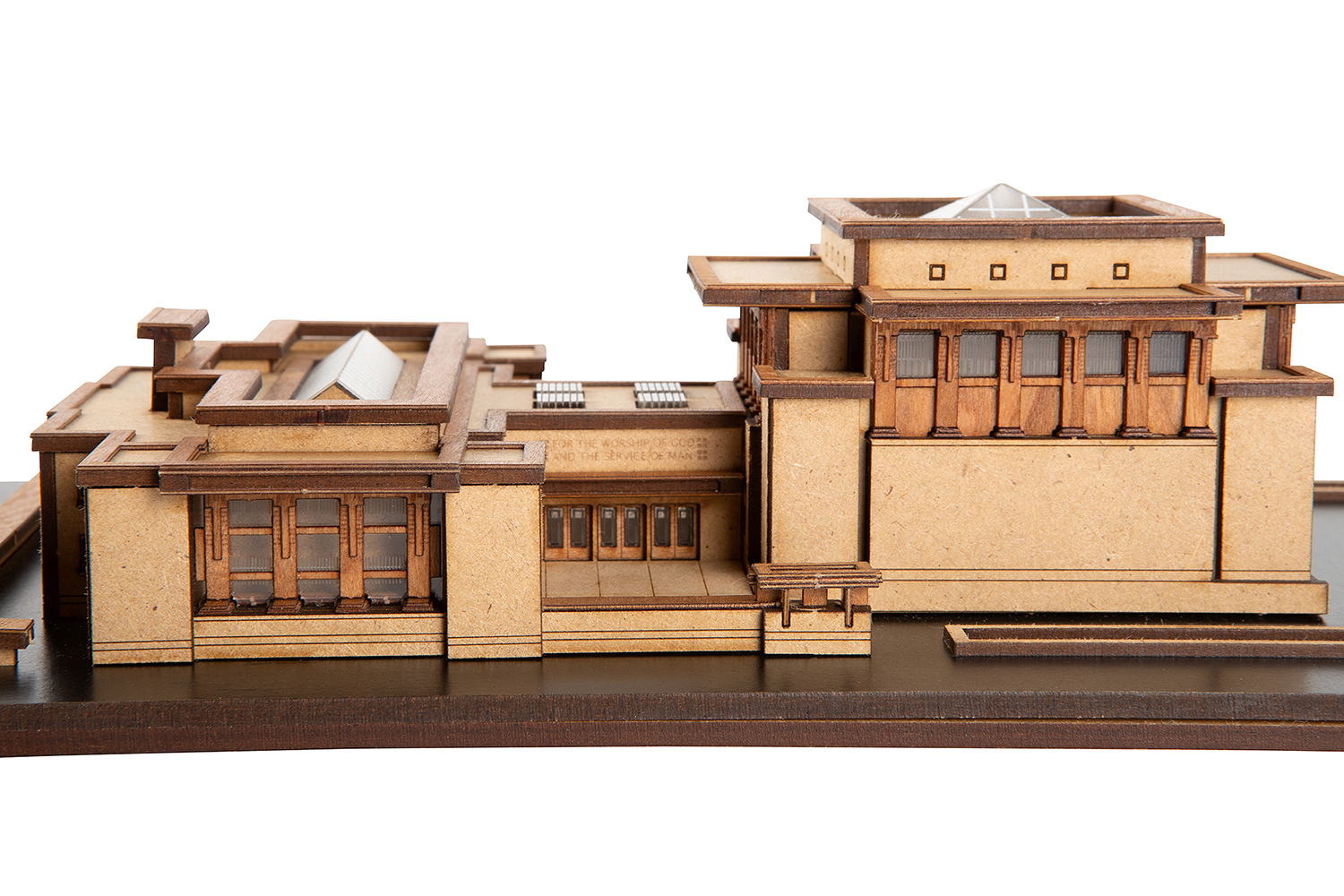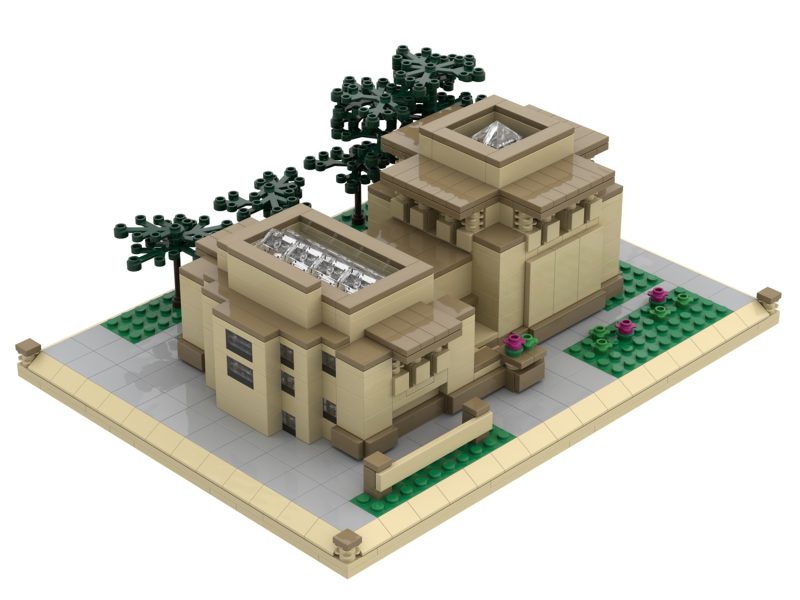 4. Frank Lloyd Wright Foundation
Architecture buffs will be enamored by the copious amount of design treasures found through the Frank Lloyd Wright Foundation's online store. Amongst the wood carvings, tableware, jewelry, and throws that reimagine Wright's signature Art Deco forms are other pieces that bring his famed structures to life. Collectors with a touch of a "builder's bug" will take great pleasure in reconstructing Wright's famed Unity Temple with inter-connecting bricks, while those looking to race to the finish are more likely to prefer the 15-piece model that renders the iconic structure in American Cherry wood. A portion of the sale of each goes to support the foundation's ongoing work.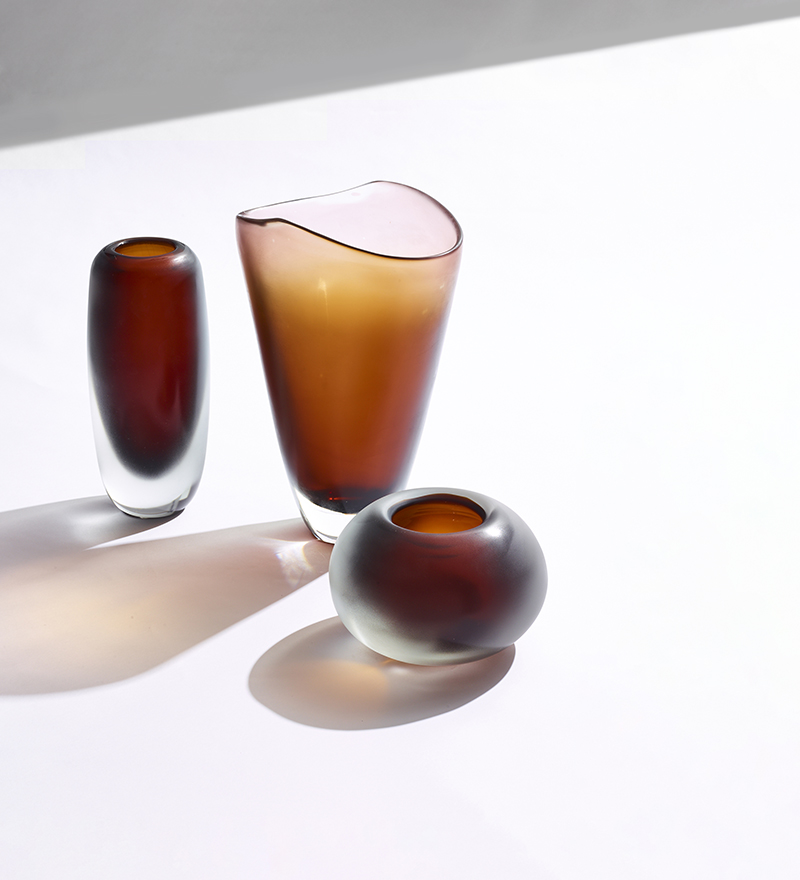 5. Lafayette 148
Like other fashion brands expanding into home goods, Lafayette 148 just debuted a limited-edition collection of Murano glassware. The company's first foray into the design accessories, the collaboration between Lafayette 148 creative director Emily Smith and Studio Barbara Gast includes three selections, the Tulipano, Cilindro, and Rotando, each in two color options—a champagne-like shade named Pagliesco or red-brown Ambra. Limited to just 12, the pieces are available at Lafayette 148's new Soho boutique on Greene Street and on the retailer's site.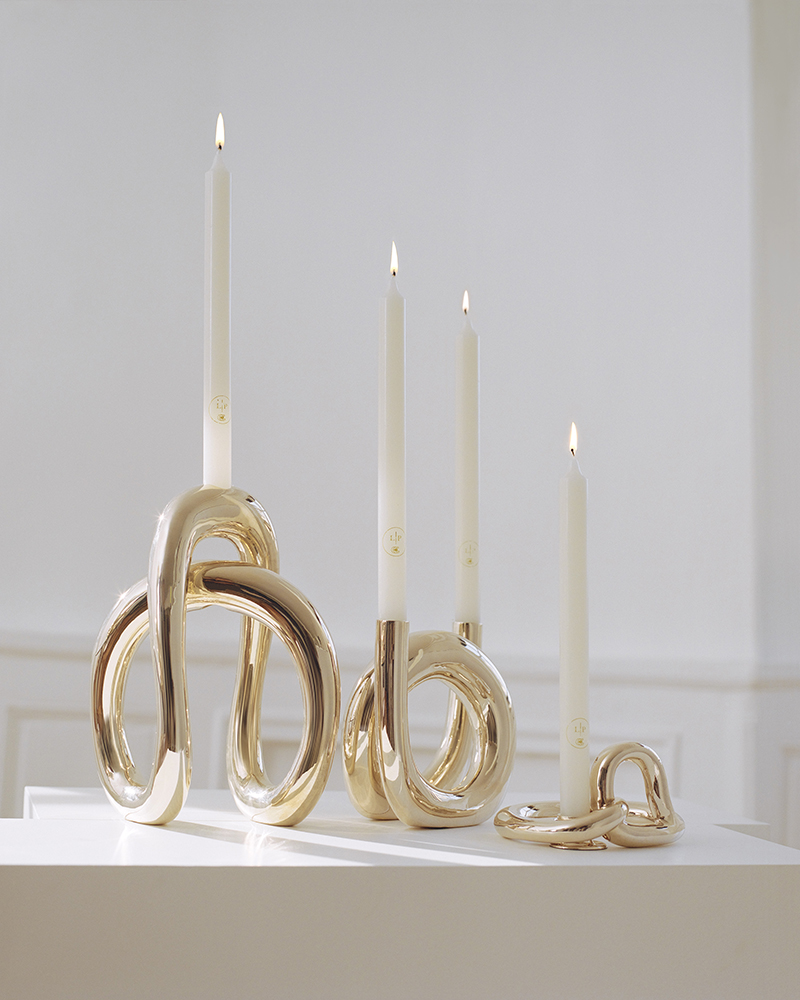 6. Loro Piana x Charlotte Chesnais
First shown during Art Basel in Miami Beach, Loro Piana has launched an exclusive collection of candleholders with French jewelry designer Charlotte Chesnais, who creates bijoux identifiable for their seductive twists and turns. The home accent array—available in made-to-order single, double, or triple taper holders—features a similarly sinuous design, with silver, bronze, or gold curves that literally elevate any tablescape.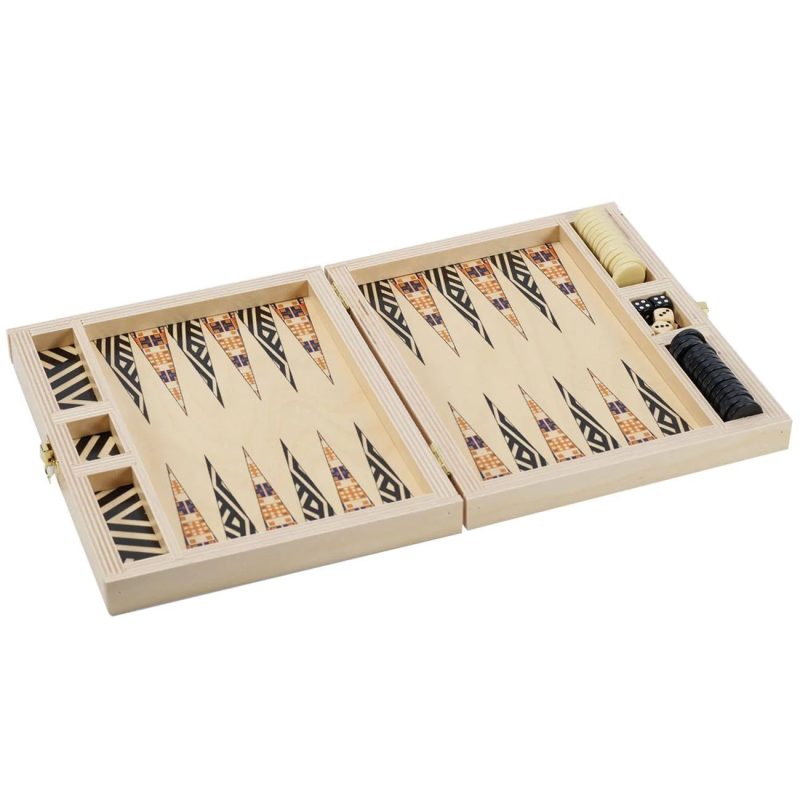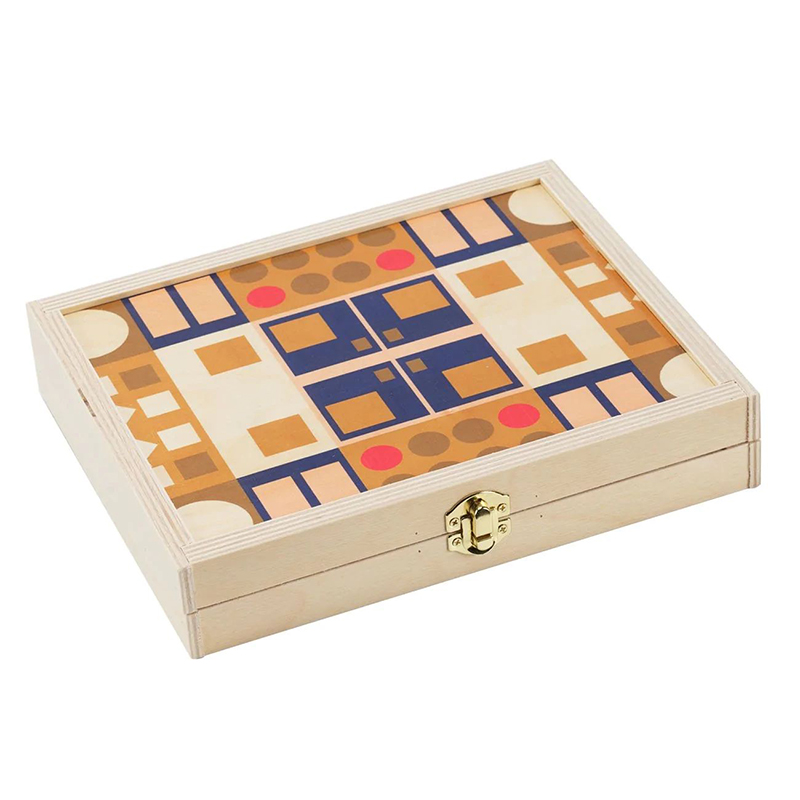 7. Wolfum
Located in Austin, Texas, the spirited Hotel Magdalena features Lake | Flato design mixed with funky city vibes. Of course, the property's on-site boutique is filled with equally eclectic offerings, including a variety of travel games from Wolfum, a L.A.–based home goods studio that offers sustainably made colorful wooden pieces and textiles. For those who enjoy a bit of Bauhaus, the travel backgammon set is particularly poppy, with exuberant patterns rendered on a birch box.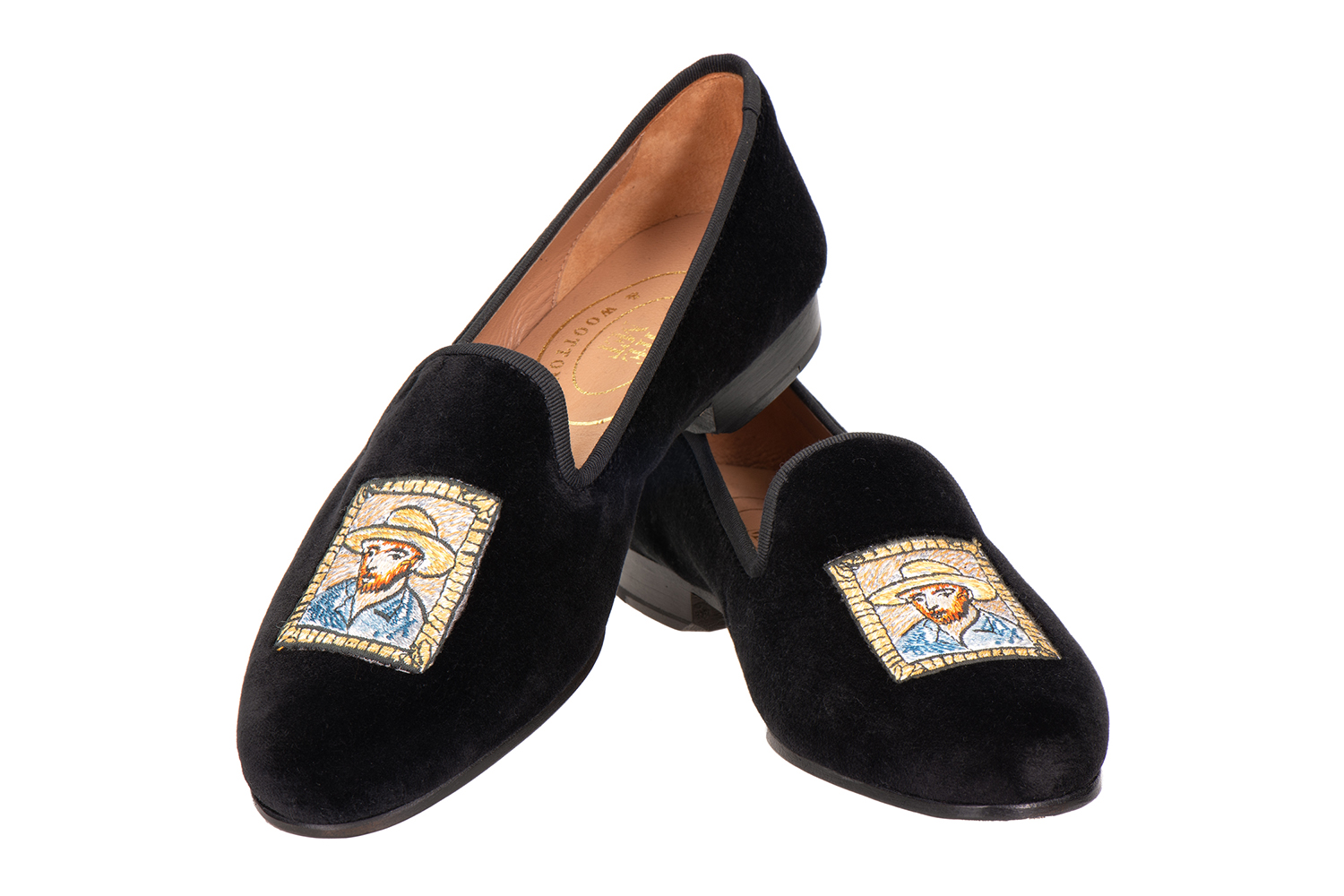 8. The Met x Luke Edward Hall x Stubbs & Wootton
Stubbs & Wooton's sartorial slippers are almost requisite dressing for bon vivant ladies and gentlemen the world over. Now these closet staples have introduced an eight-piece collection in conjunction with New York's Metropolitan Museum of Art that renders some of the institution's most notable holdings—from works by Vincent van Gogh to Cycladic antiquities—into playful embroideries designed by Luke Edward Hall.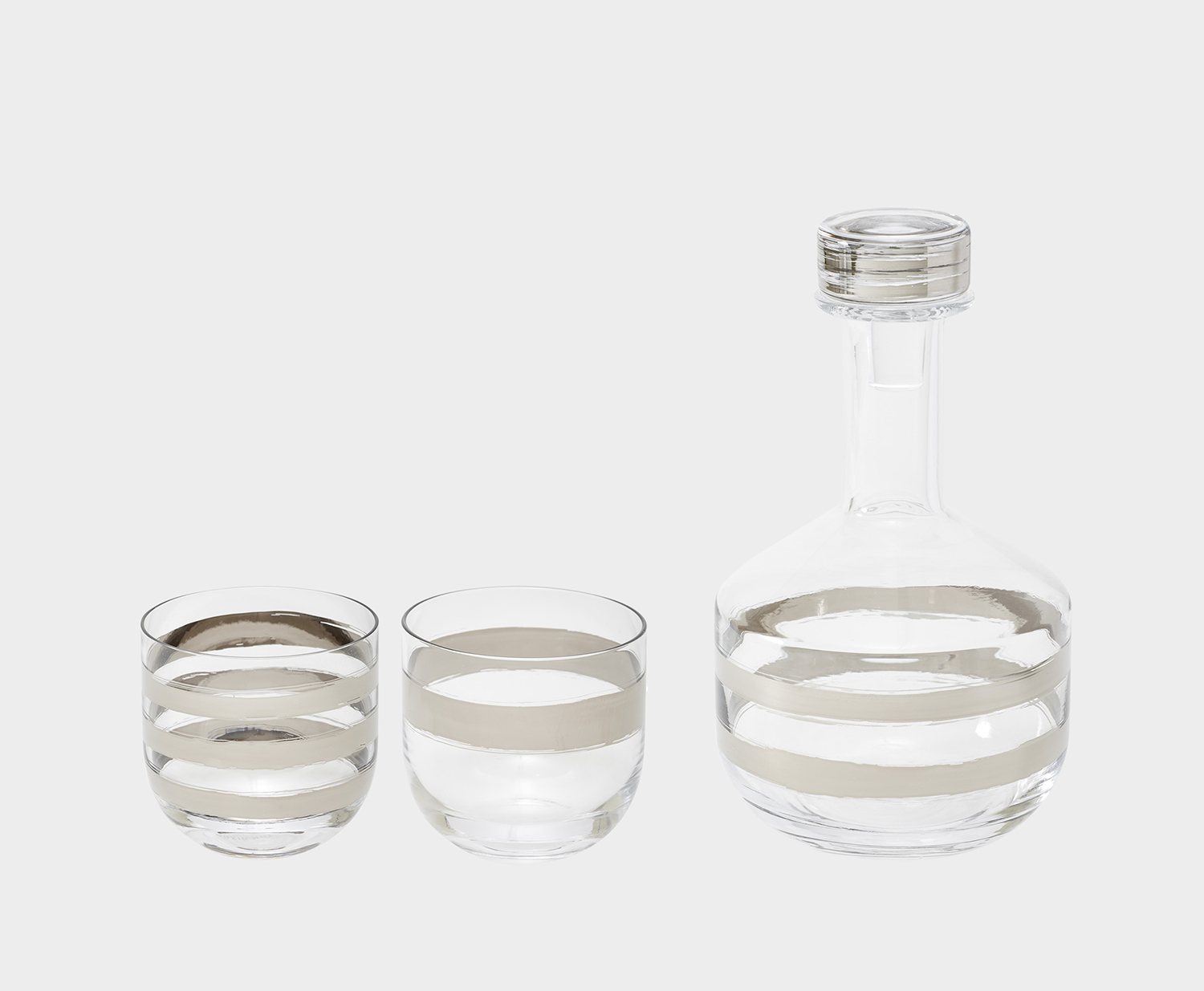 9. Tom Dixon
Among British designer Tom Dixon's enthralling introductions is a new collection of glassware suitable dubbed Tank. Encompassing voluminous glasses inspired by the vessels used in scientific circles, the limited-edition TWENTY pieces celebrating the brand's recent 20th anniversary and companion Salone del Mobile exhibition feature hand-painted platinum stripes, uniquely applied by artisans in Poland.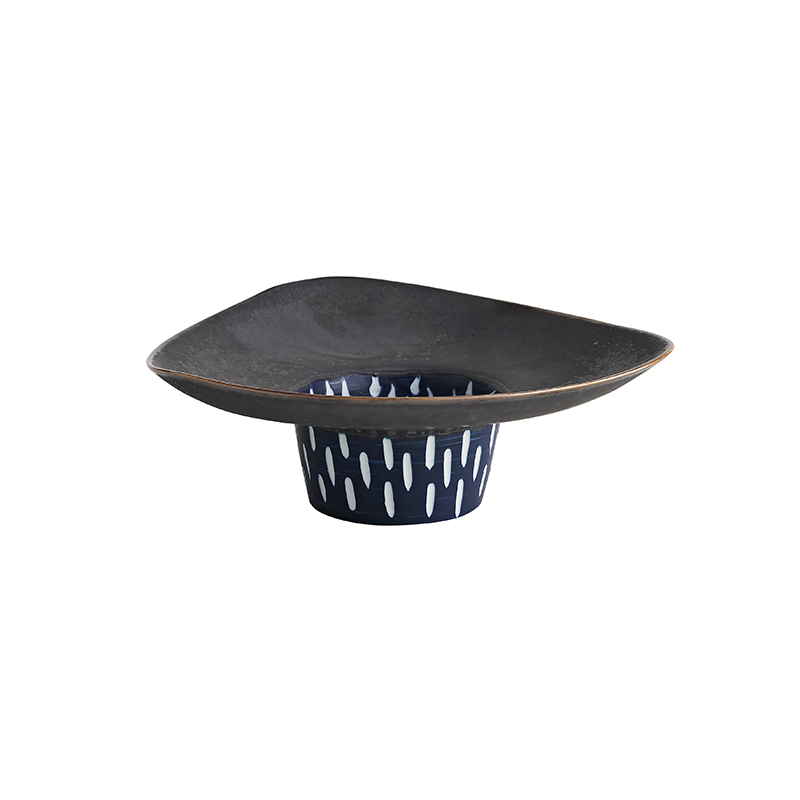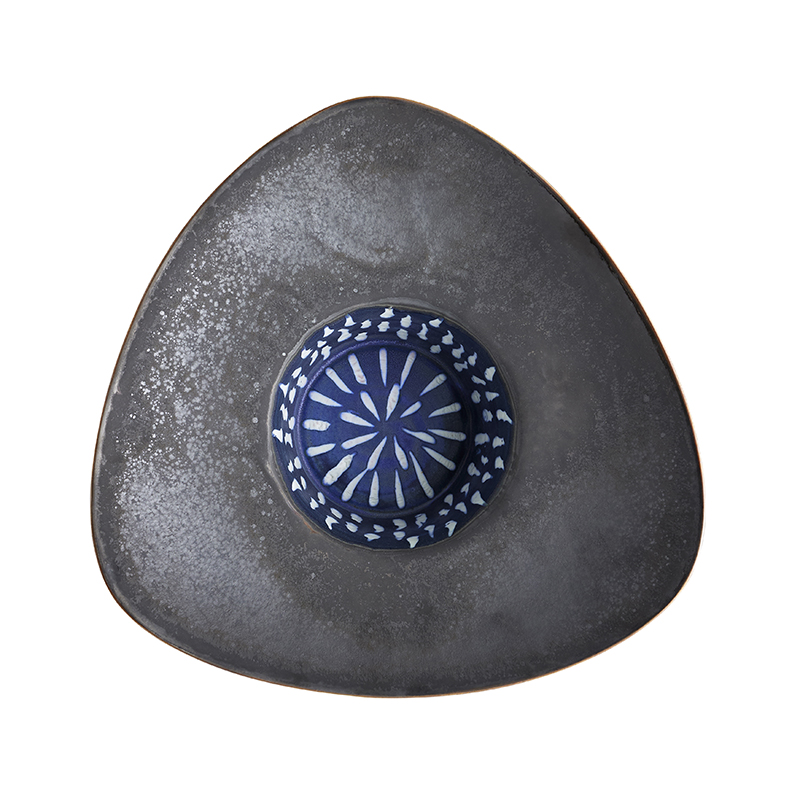 10. Mous
The inaugural Mous collection, Narrative Arc, encapsulated curvaceous furniture pieces like the architectural Cupola credenza and capsule-shaped Troche etagere, as well as smaller home accents, like the eye-catching Tricorne centerpiece. A handcrafted ceramic bowl, the work features an oversize freeform lip that artfully reveals the natural colors of the clay beneath an iridescent sheen, while the more structured base is almost sartorial in its rich navy hue and cascade of white accents.
Next Post