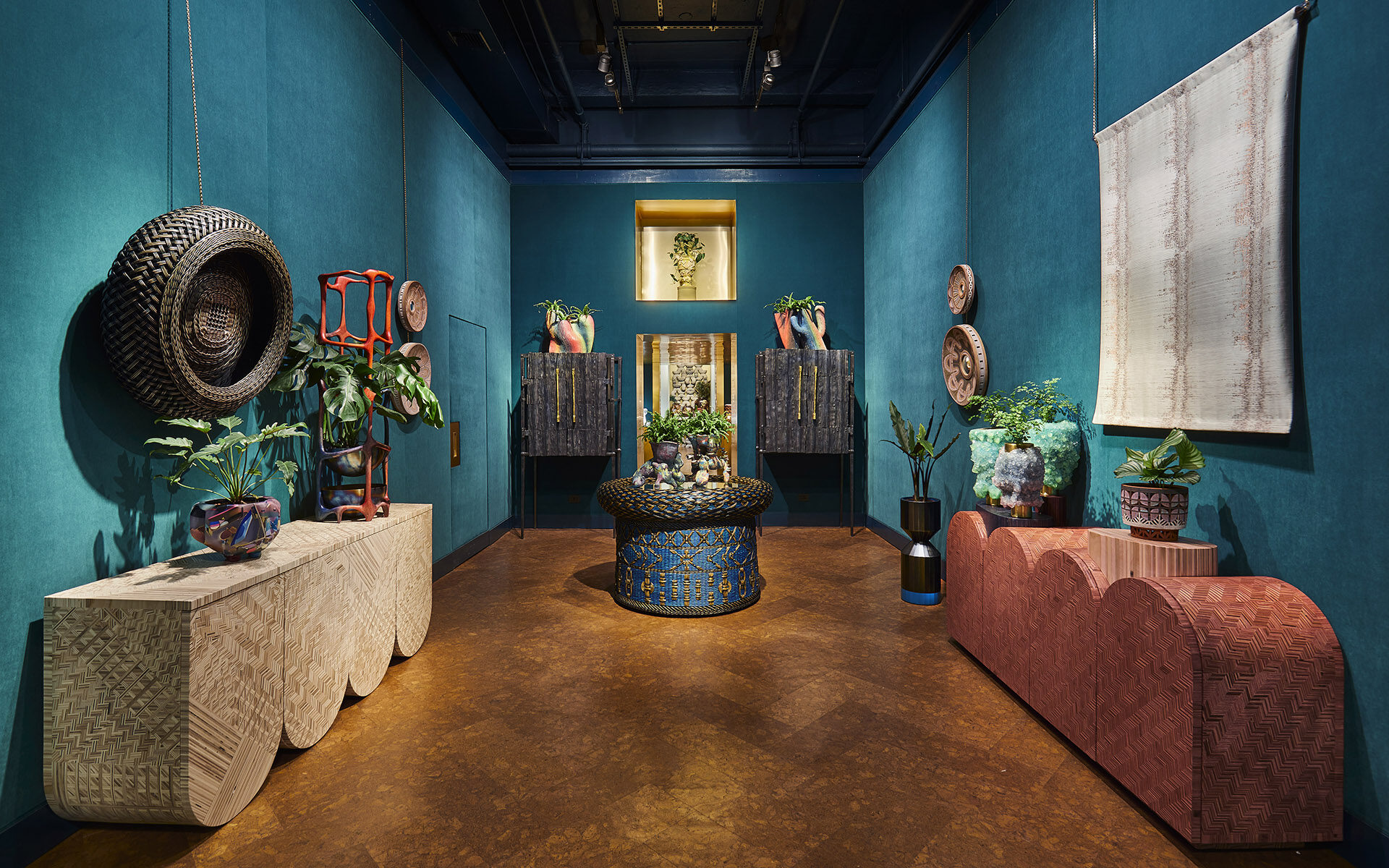 5 Must-See New York Exhibitions Celebrating the Beauty of Craftsmanship
From sensuous wooden furniture by Aaron Poritz to a dazzling series of bronze works by Katie Stout, these shows provide inspiration in spades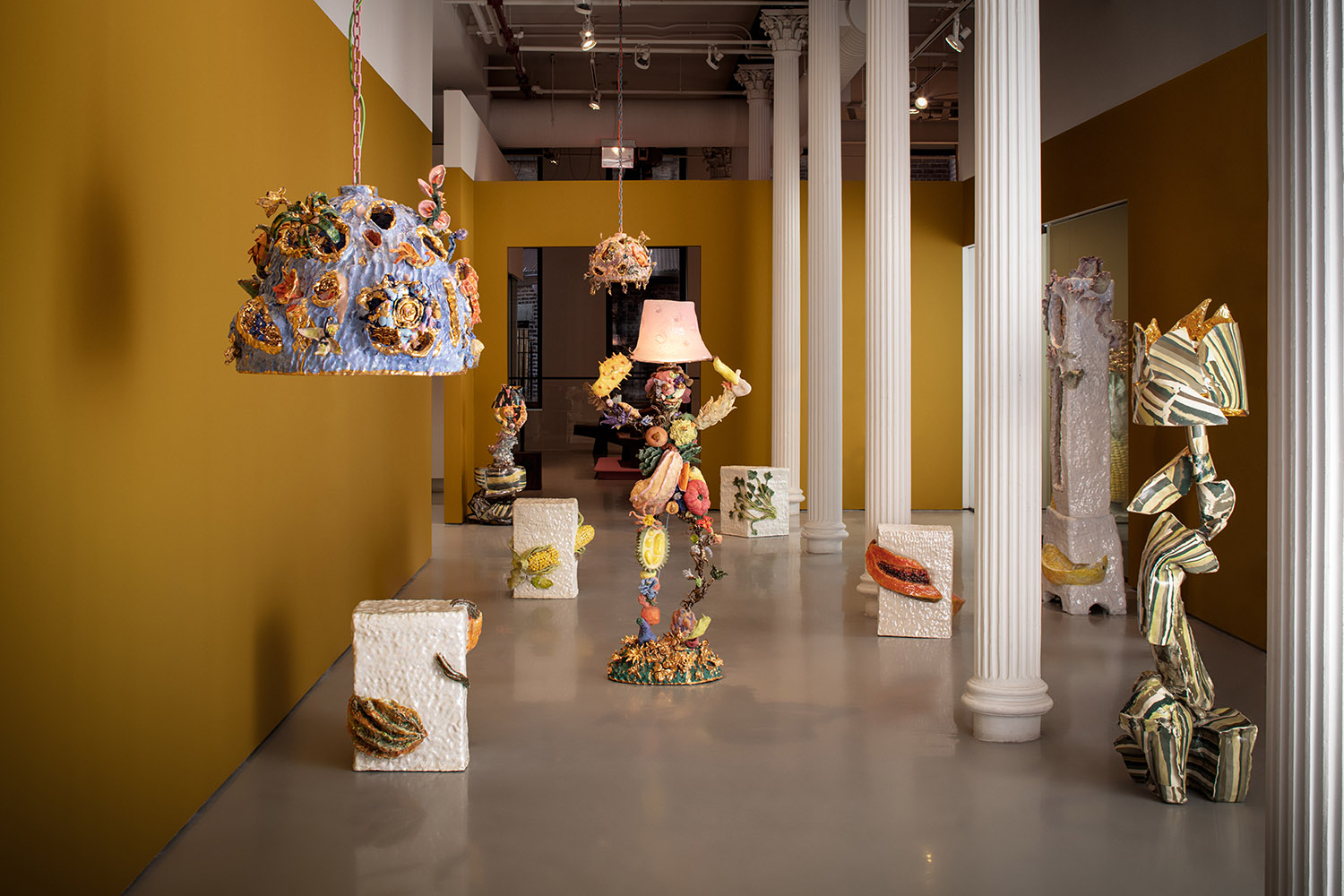 1. "Klown Town" at R&Company
Buzzworthy New York artist Katie Stout's first body of bronze works make a striking impression at R&Company's Tribeca space. A major evolution in her practice, which is most commonly associated with ceramics, these new bronze works include a monumental cabinet and selection of standing and hanging illuminated sculptures. They were created during a residency at the Fonderia Artistica Battalgia Design, the historic bronze factory in Milan. "She was chosen especially for her unique and unexpected use of diverse materials, layering her rich sculptural language," Nicolas Bellavance Lecompte, the former director of the space, says. "Her work evokes simultaneously a sense of dark irony and joyful celebration of childhood." Installed alongside are a series of unique, large-scale ceramic pieces, forming a fascinating dialogue of material. On view through April 22.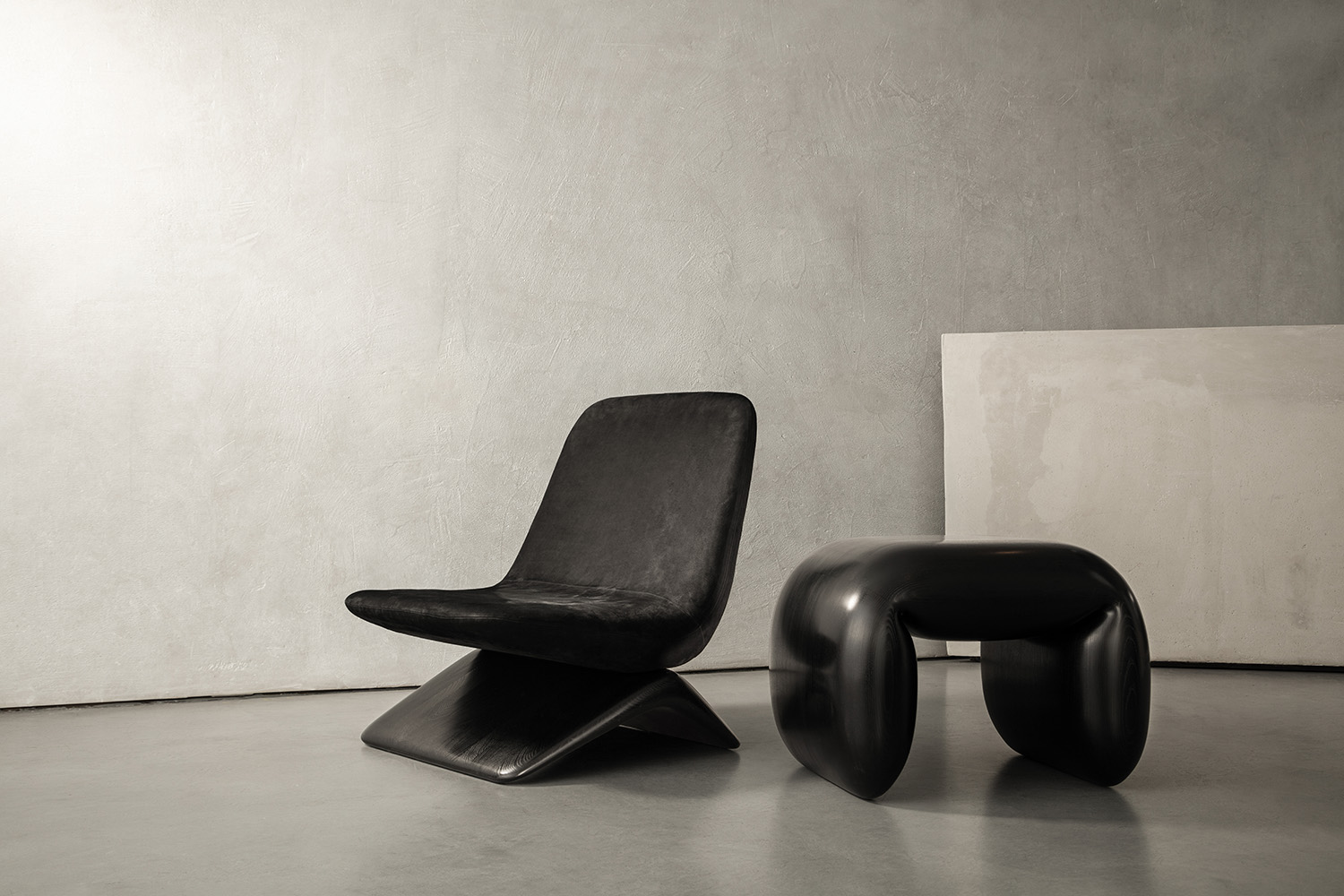 2. "Continuum" at Les Ateliers Courbet
Les Ateliers Courbet in Chelsea has filled its sun-splashed gallery space with a collection of limited-edition furniture pieces by Belgian-born, Paris-based designer Pieter Maes. In a harmonious mix of skills and techniques, the works have been made in collaboration with Dutch master woodcrafter Rutger Graas, the esteemed French upholsterers of Jouffre, the stone artisans of Il Granito, and 3DW. It is the vision of Les Ateliers Courbet founder Melanie Courbet and her Editions Courbet program, which is dedicated to further supporting the world's rarefied master-craftsmen. On view through May 10.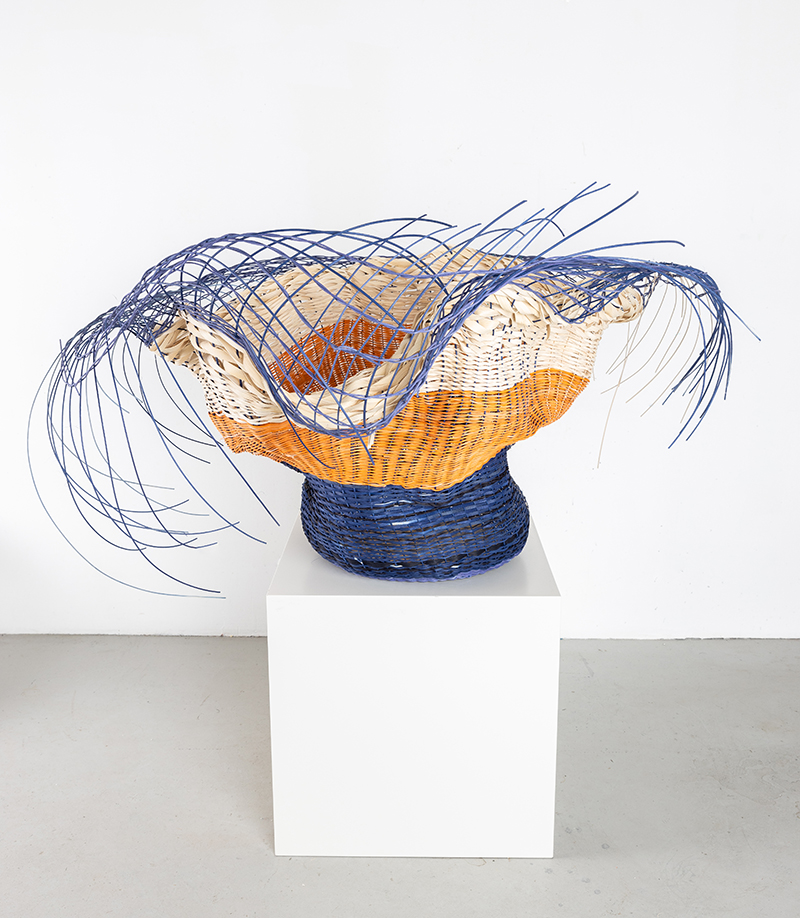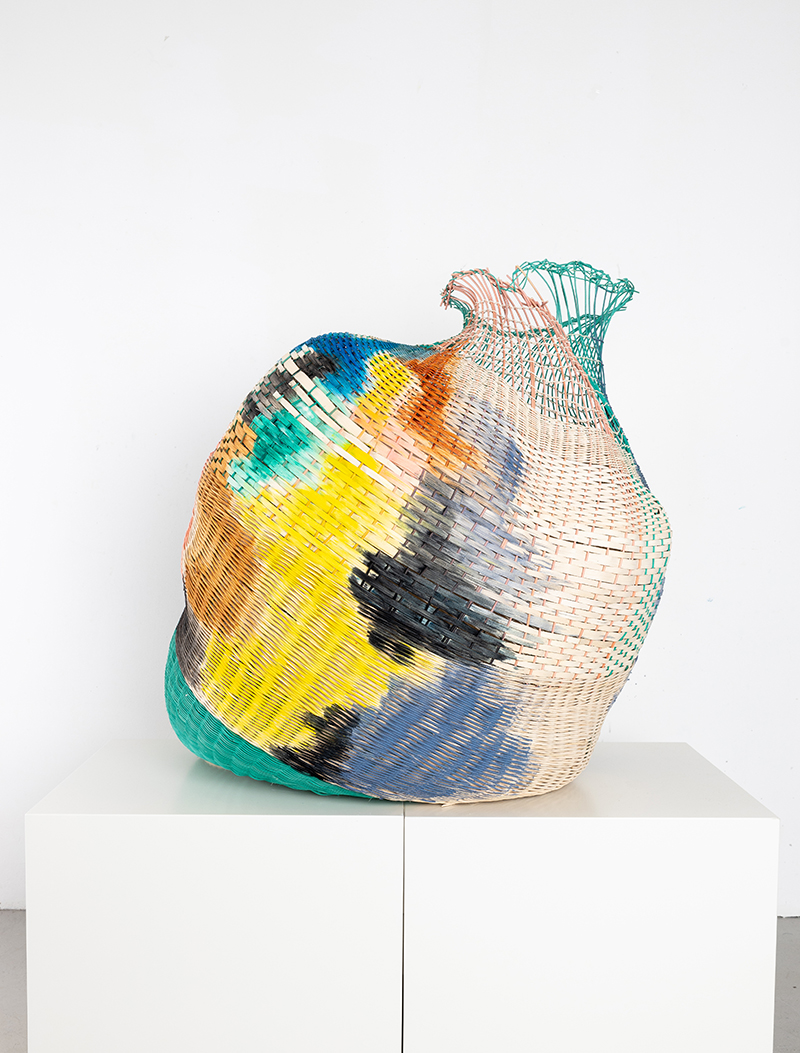 3. Dee Clements and Rutger de Regt at The Future Perfect
At the gallery's West Village outpost at 8 St Luke's Place, textile artist Dee Clements will unveil a body of large-scale, amorphic, voluptuous vessels that draw on ancient mythologies of women and weaving. Elsewhere, meanwhile, furniture designer Rutger de Regt will transform  presents a series of inventive sculptures, vessels and furniture. On view through April.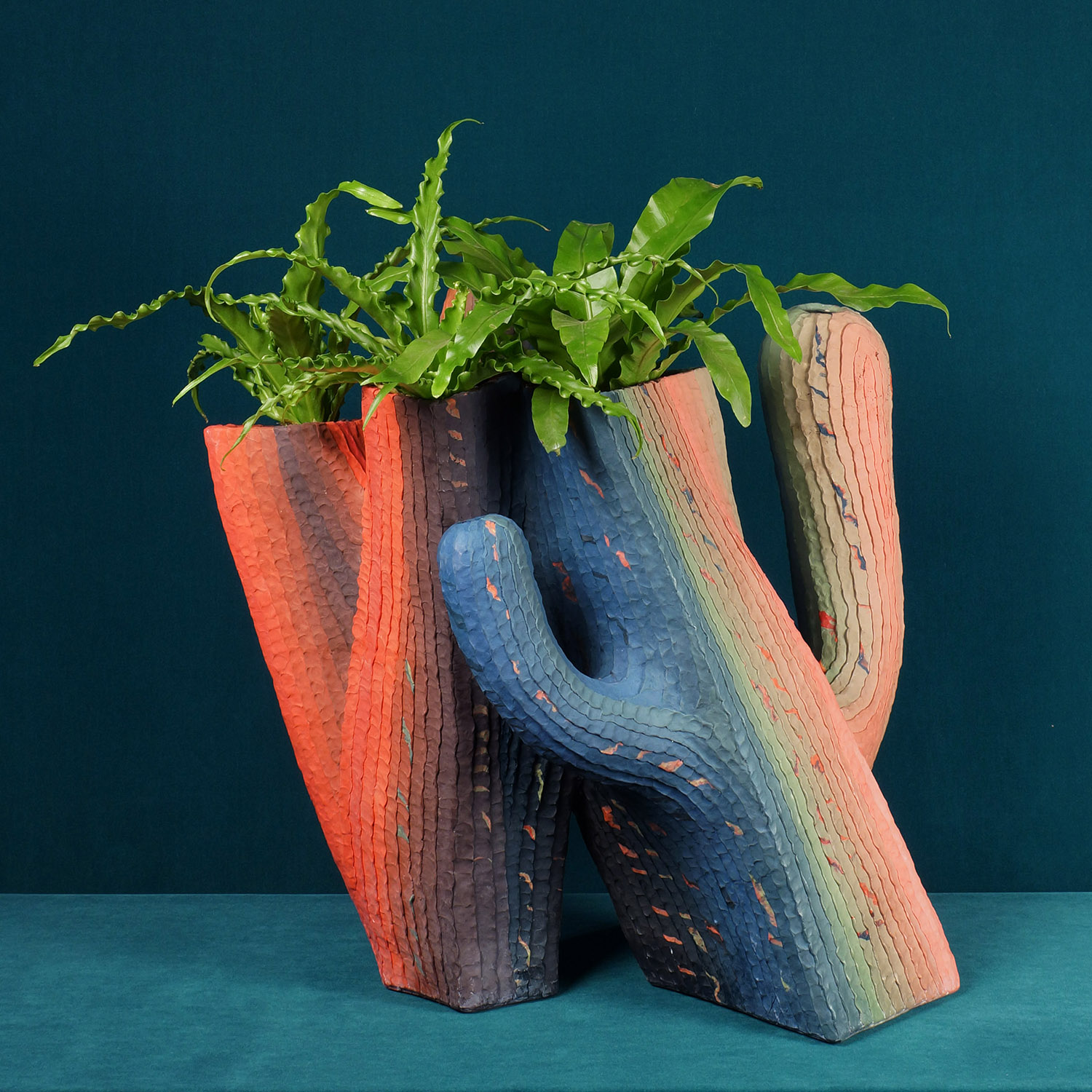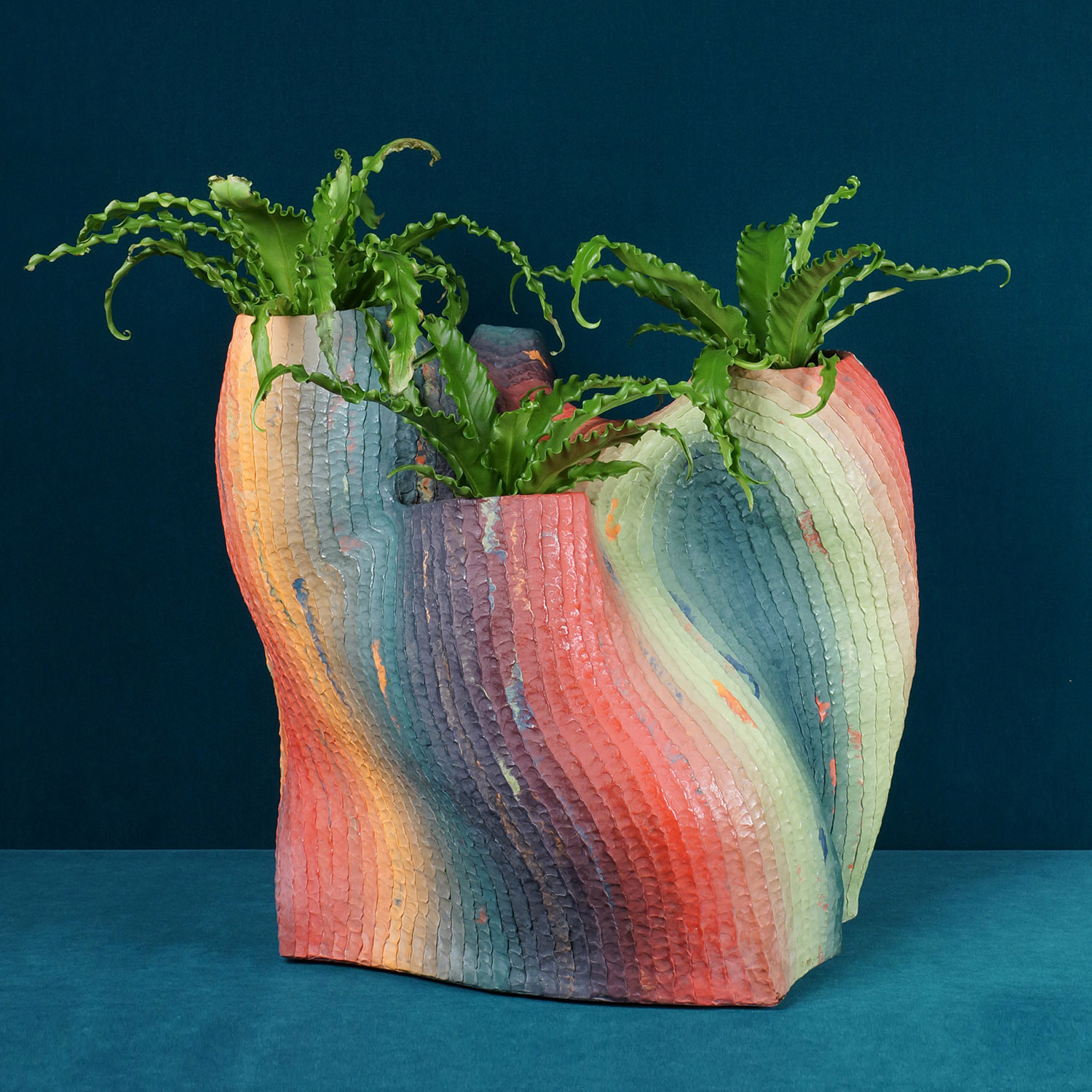 4. "Reliquary:
Alive With Hope" at Culture Object 
"Reliquary: Alive With Hope" features over a dozen sculptural forms by eight artists, only one of whom had ever previously made a vessel for a plant as part of their practice. A highlight is Korean artist Janny Baek. Trained as an architect, her fantastical organic forms are hand-crafted with clay using a special "Nerikomi" process of stacking and cutting strata of colors. The geometric blocks of pattern beautifully merge into fields of solid colors in a series of sensuous, undulating shapes. On view through April 30.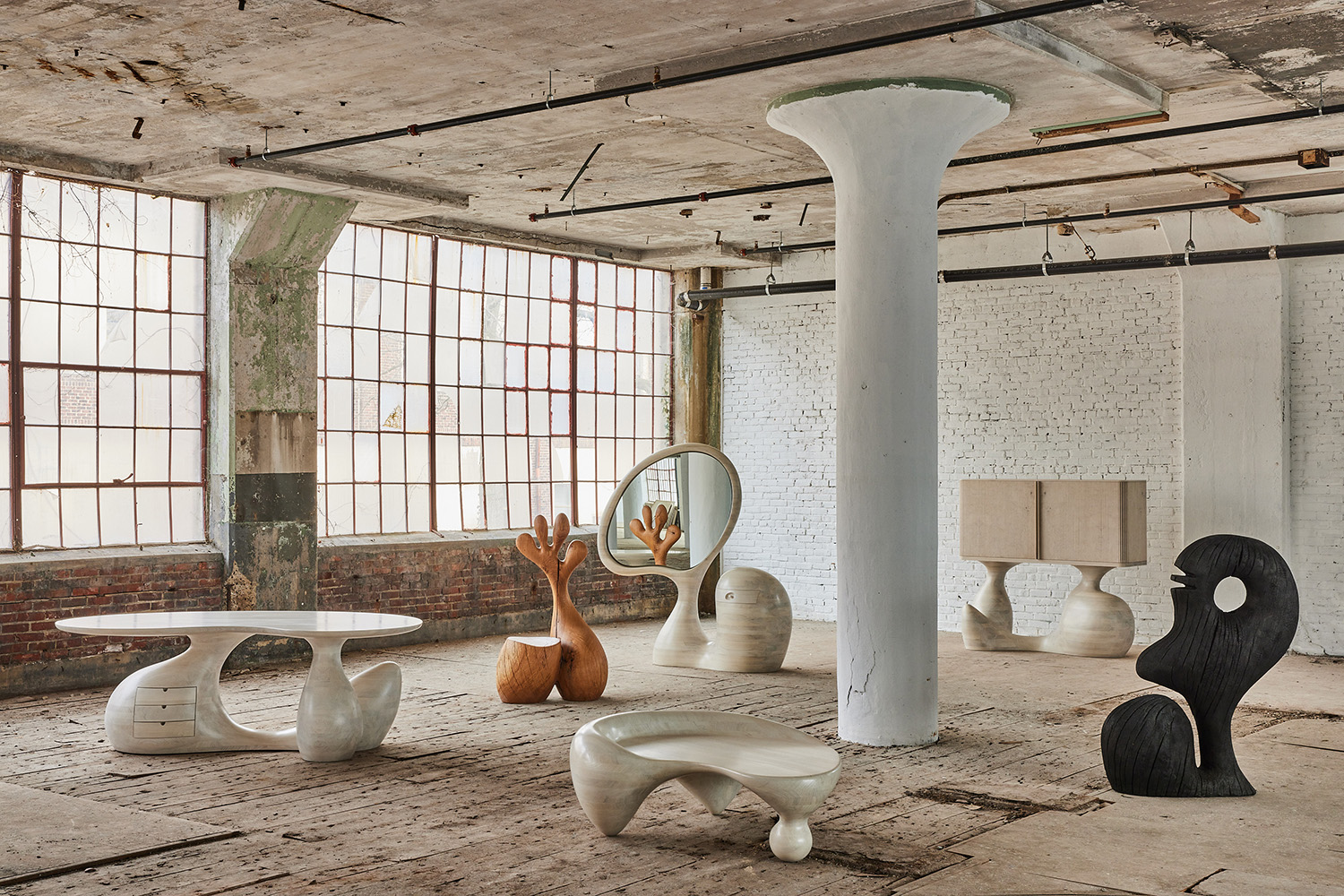 5. "Big Woods" at Cristina Grajales Gallery
For his must-see exhibition, "Big Woods" at Cristina Grajales Gallery, Brooklyn designer Aaron Poritz took inspiration from trees. Now on view in the sprawling gallery are seven new curvaceous pieces, including a vanity, desk, bar, coffee table and floor lamp. Some of the works were crafted using hemlocks from his father's property in Massachusetts and others from a 180-year-old fallen oak he discovered in Connecticut. On view through May 26.
Next Post