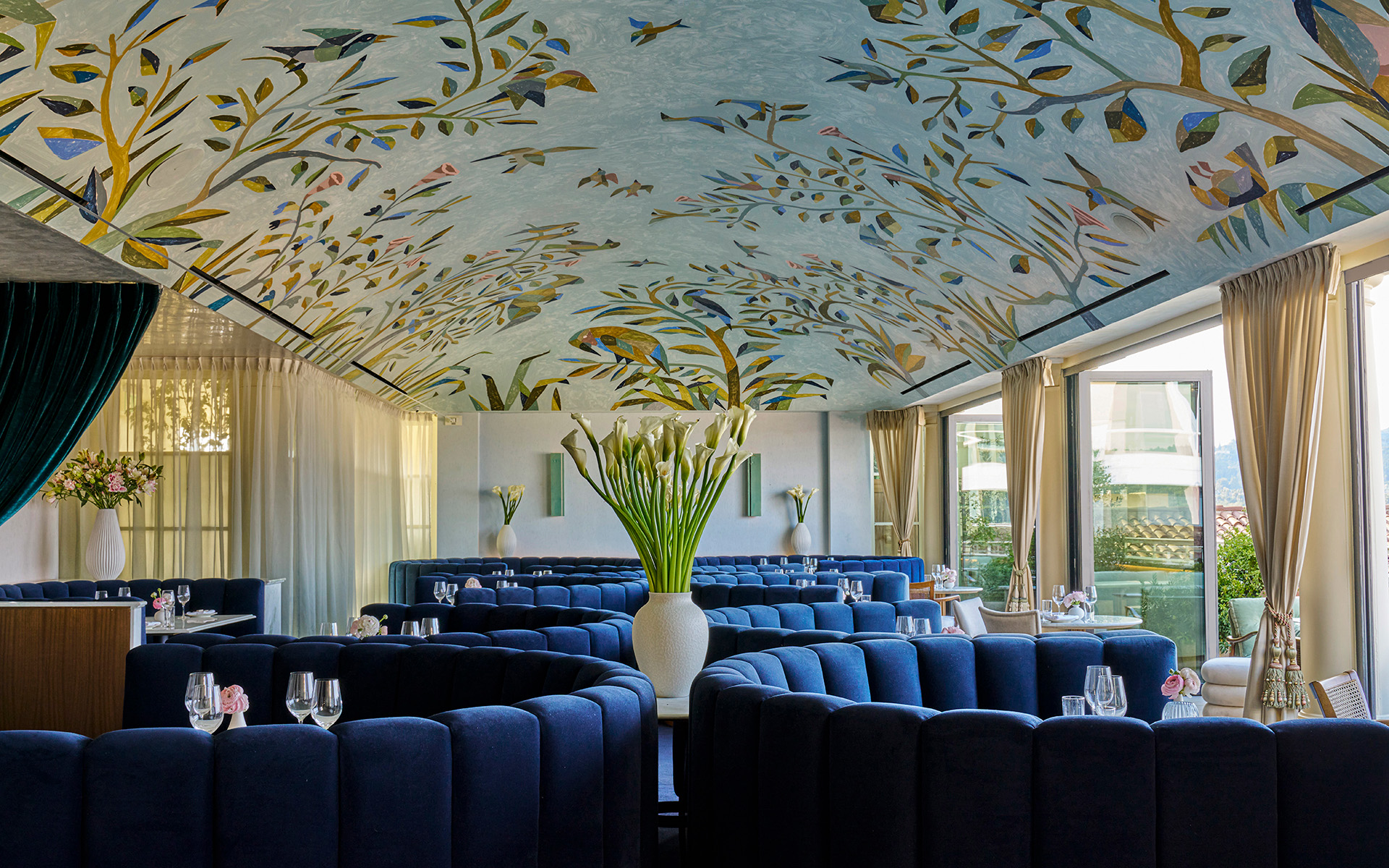 Dante Opens an Outpost at the Maybourne Beverly Hills That Lives Up to Its Beloved New York Restaurants
Inventive cocktails, fresh design, and delicious food bring a taste of the Mediterranean blended with California style to the glamorous Los Angeles hotel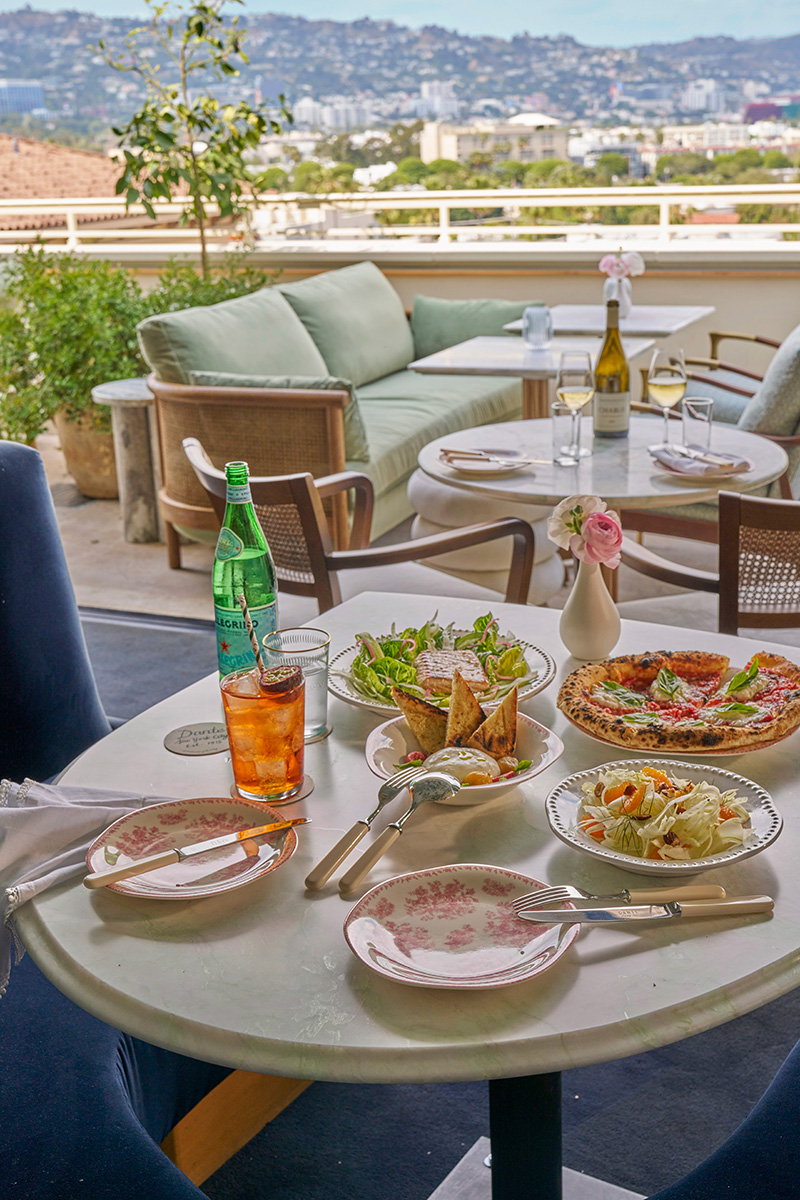 Stepping off the elevator on the top floor of the hotel Maybourne Beverly Hills is a breathtaking experience. Follow the sounds of the grand piano and you'll find yourself at Dante, the just-opened outpost of the wildly stylish New York restaurant. The view stops you in your tracks the moment you enter, as your eye moves straight to the shimmering peaks of Los Angeles adorned with architectural marvels. After that initial awe and you adjust to the sweeping beauty, the sheer loveliness of the restaurant and bar hit you with another wave of amazement.
The husband-and-wife team behind Dante, Linden Pride and Nathalie Hudson, have expertly translated the magic of their New York locations but with a California twist. They are masters at dialing into a special type of stylish authenticity, and here it shows. A cove ceiling with a mural by Los Angeles–based artist Abel Macias lends a feeling of classic glamour and a sense that this space has been here for decades, as do the curvy blue banquets adorned with inches of bouillon fringe, creamy white marble tables, and lamp shades made of tapestry.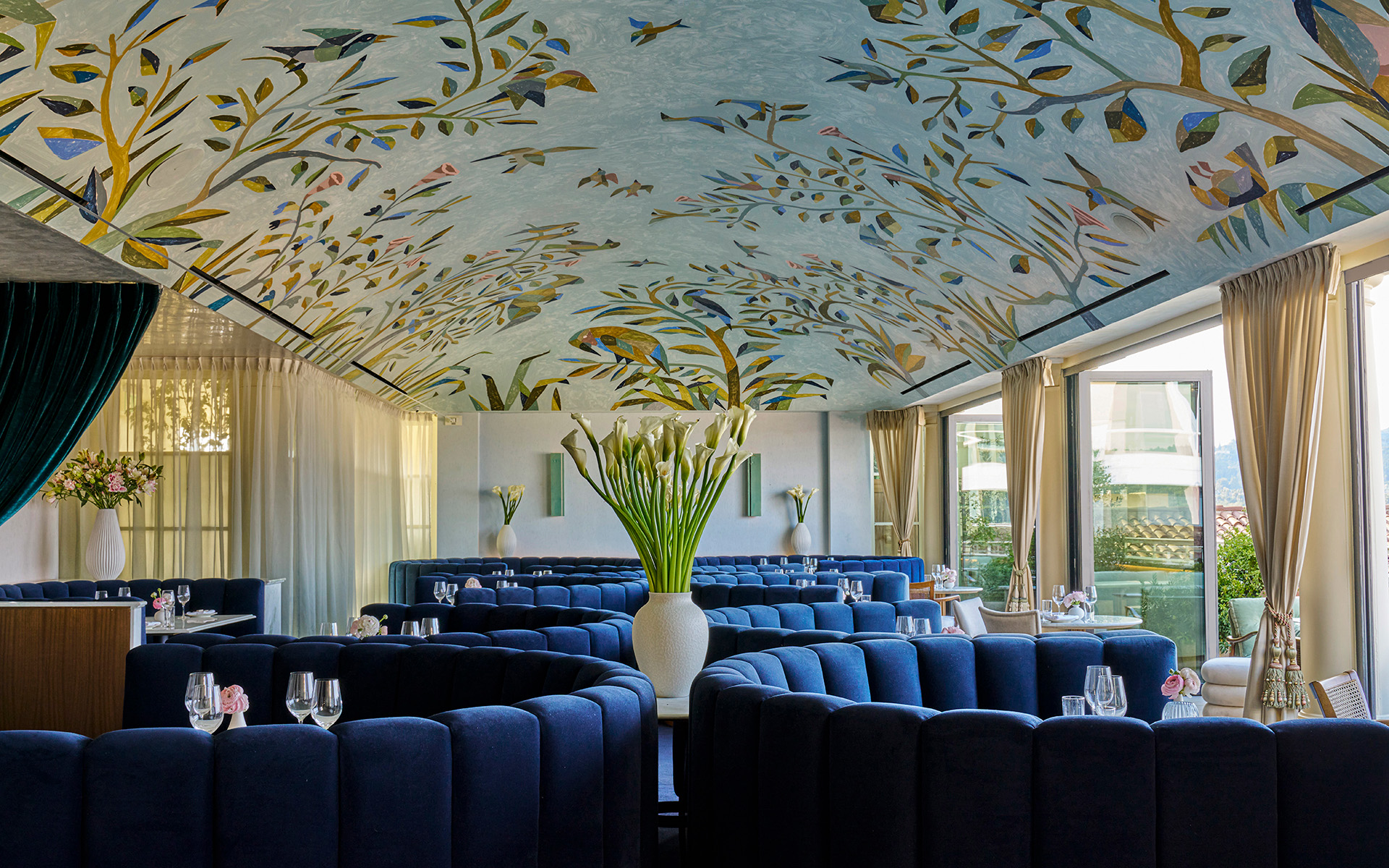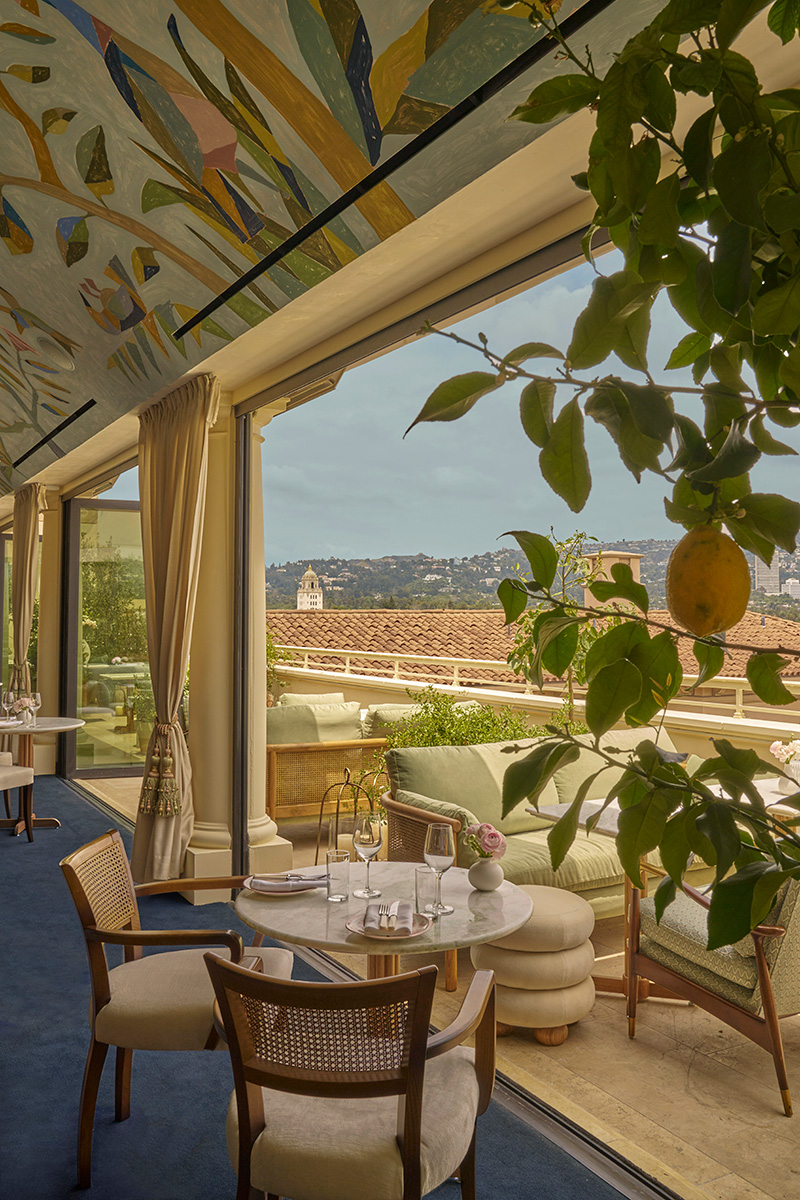 The space is now open for lunch and dinner, offering a fresh Italian- and Mediterranean-inspired menu, which includes bright, lemony arancini; a perfectly crispy fritto misto; and a spicy-and-bright crudo. While the food may be excellent, it's the cocktail list that will keep visitors coming back for more. Perusing the drinks menu can be anxiety-inducing with so many delicious-sounding options—from inventive twists on classics such as a Seville Spritz, Celery Paloma, and Tequila Martini.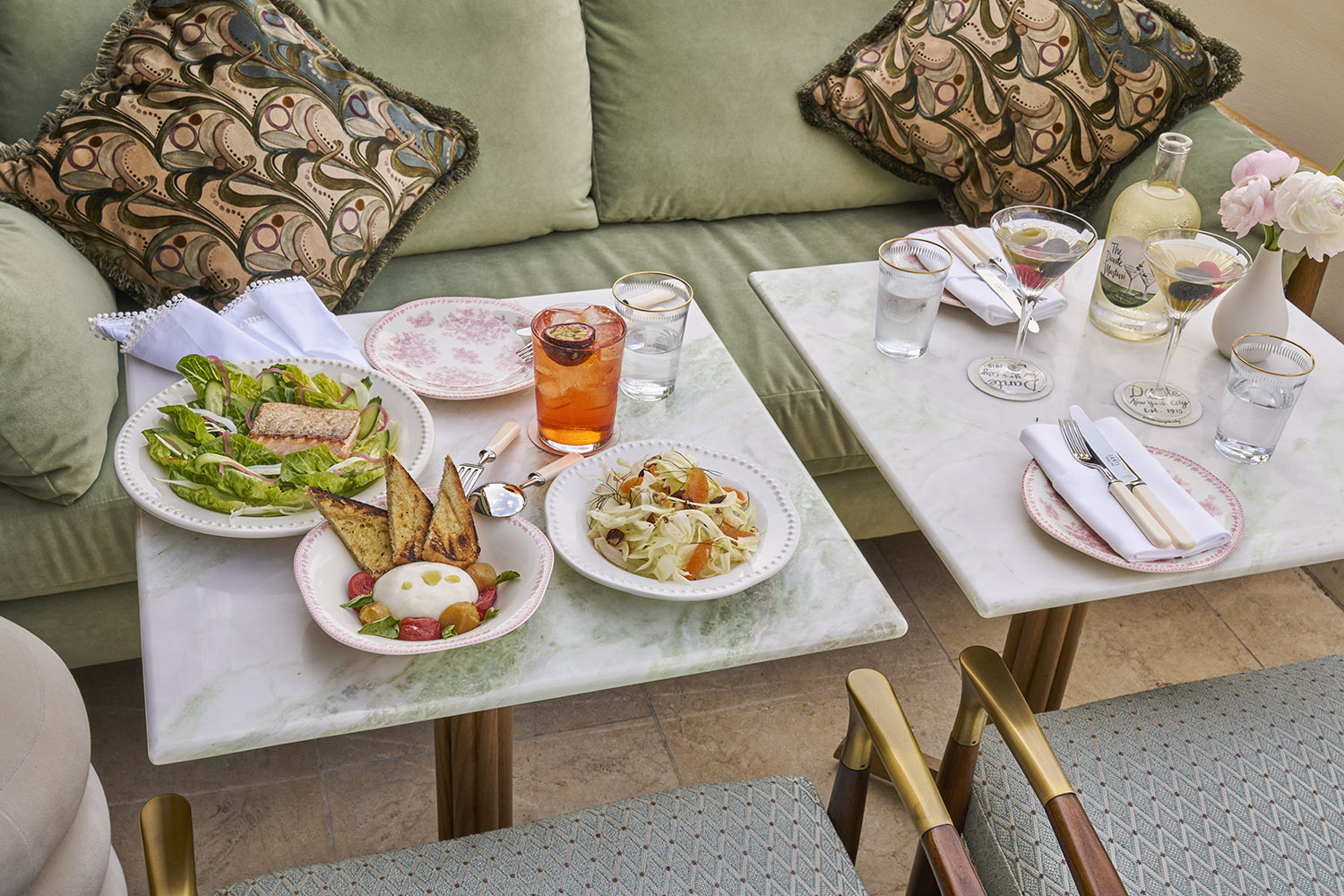 Here, we share the recipe for Dante's Fluffy Margarita Royal:
1 1⁄2 oz Olmeca Altos tequila
1⁄2 oz Pierre Ferrand dry curaçao
3⁄4 oz saffron and clementine simple syrup
3⁄4 oz lime juice
1 1⁄2 oz prosecco
2 oz aerated clementine juice
Rim half a tumbler with lava salt. Combine everything except clementine juice and stir. Top with the juice, a clementine wedge, and a dash of lava salt. Enjoy!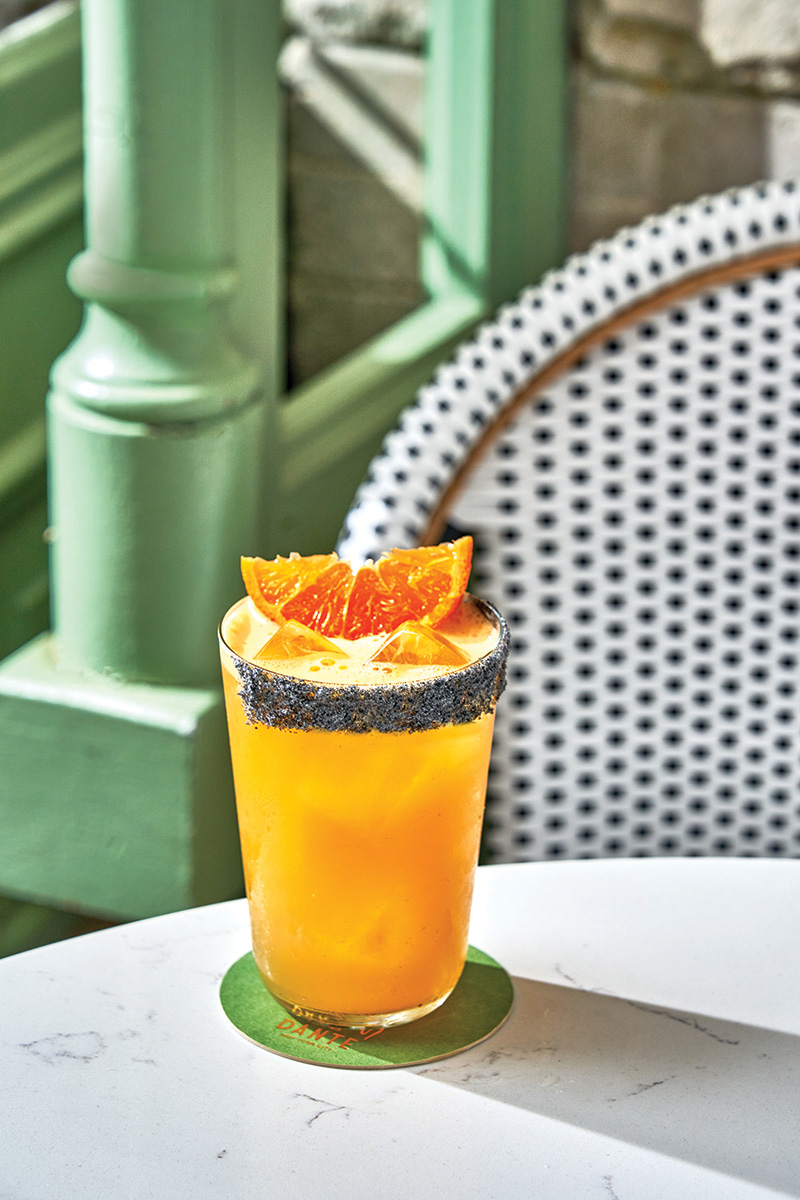 A version of this article first appeared in print in our 2023 Spring Issue under the headline "Mix it Up." Subscribe to the magazine.
Next Post