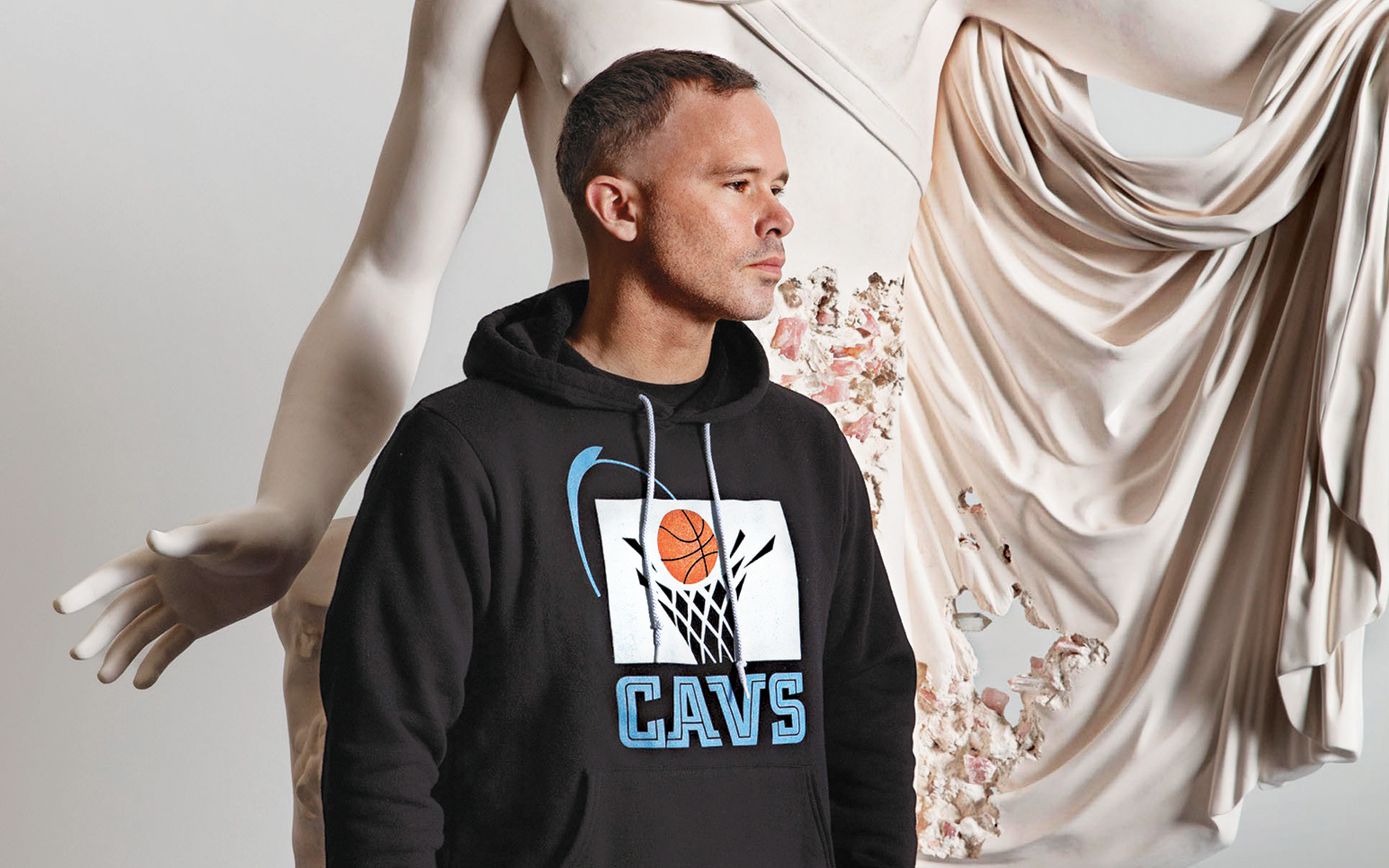 5 Milestone Moments from Daniel Arsham's Groundbreaking Career
Ahead of two major solo shows taking place at Perrotin's Paris and New York spaces in September, Galerie looks back on key works by the boundary-pushing artist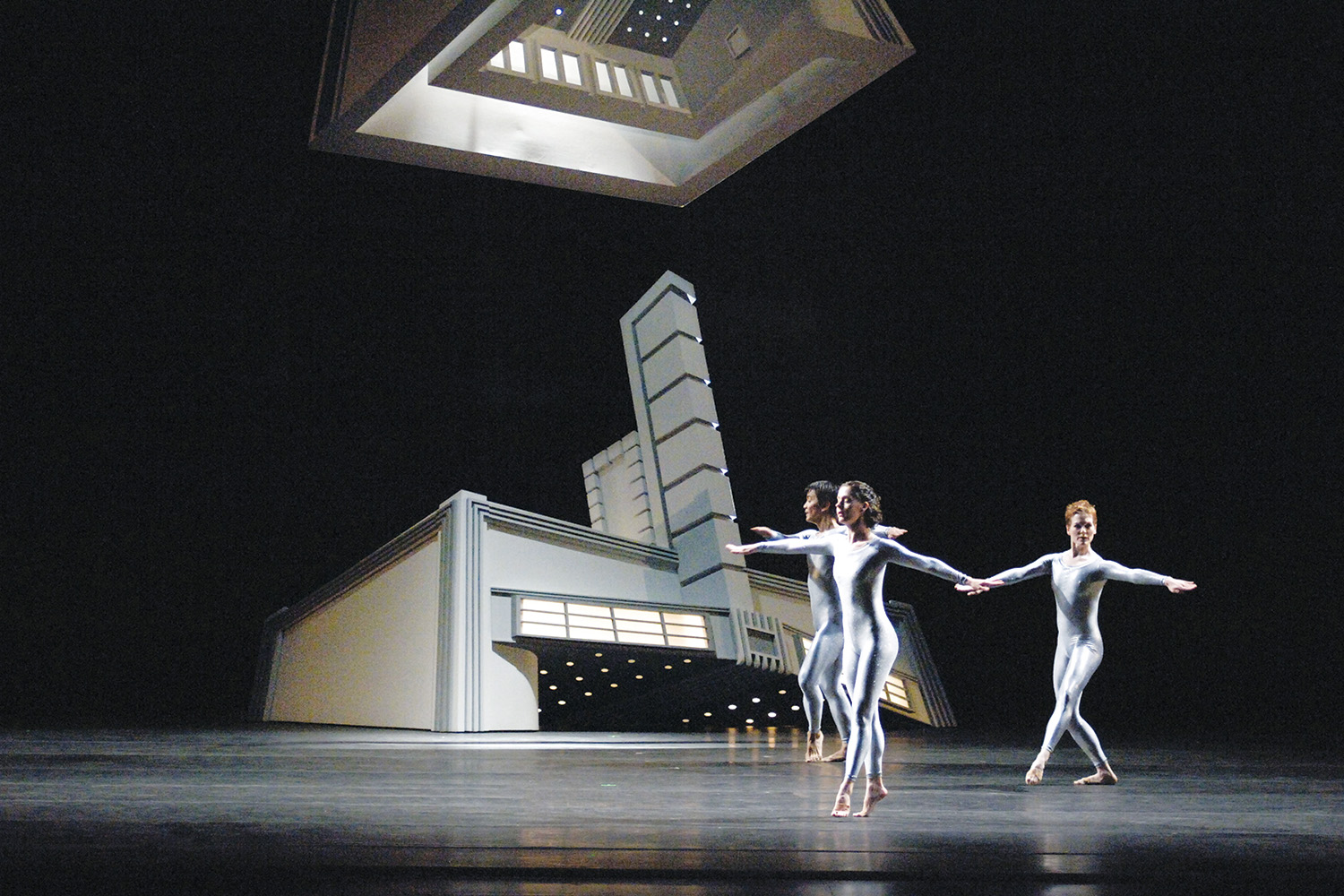 Ode/Eon, (2007)
Daniel Arsham's big break came in 2006, after he graduated from The Cooper Union in New York, when choreographer Merce Cunningham handpicked him to design his dance company's stage sets, including Ode/Eon. A formative experience, it continues to influence Arsham's multidisciplinary practice. "The works that I made were some of the most widely seen of that period for me," he says. "It was a new adventure and something that I still look back on.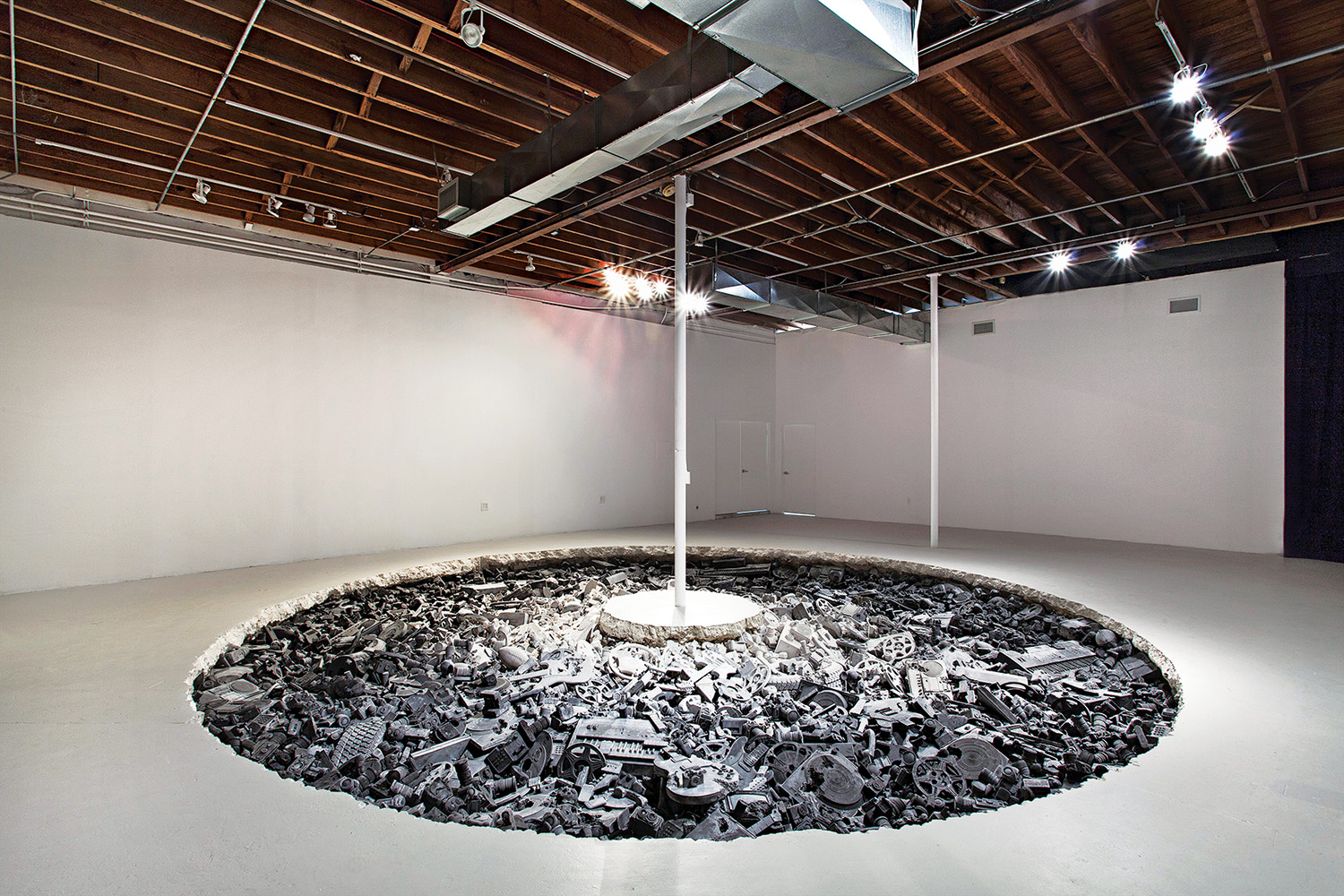 "Welcome to the Future," (2014)
For a groundbreaking exhibition at Locust Projects in Miami, Arsham filled a 25-foot circular trench in the gallery floor with meticulously crafted replicas of PlayStation controllers, BlackBerry devices, boom boxes, and VHS tapes. The eroding objects, coated in black volcanic ash, gray obsidian, and off-white crystal, took on the appearance of a Pompeii-like archaeological site from the future.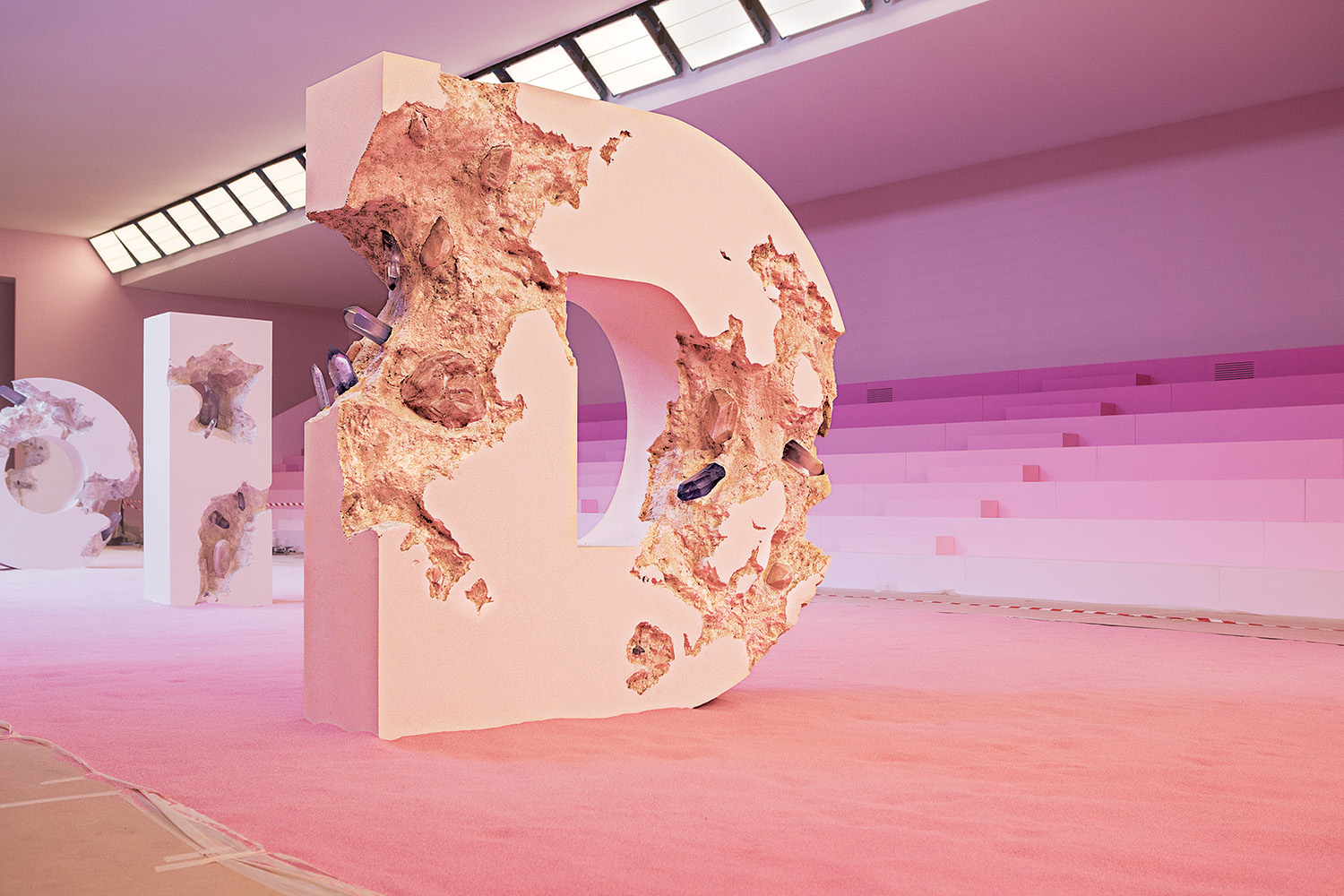 Dior Men's Spring/Summer 2020 Collection Show, (2019)
One of the most prolific contemporary artists when it comes to brand collaborations, Arsham has debuted joint efforts with Dior, Porsche, Kohler, and most recently, Tiffany & Co. "I'm always fascinated by other creators who make in ways that I don't have the skill to do, and so collaborations allow me a window into that universe," he says. "They allow me to rethink my own practice and how I can advance in my own work."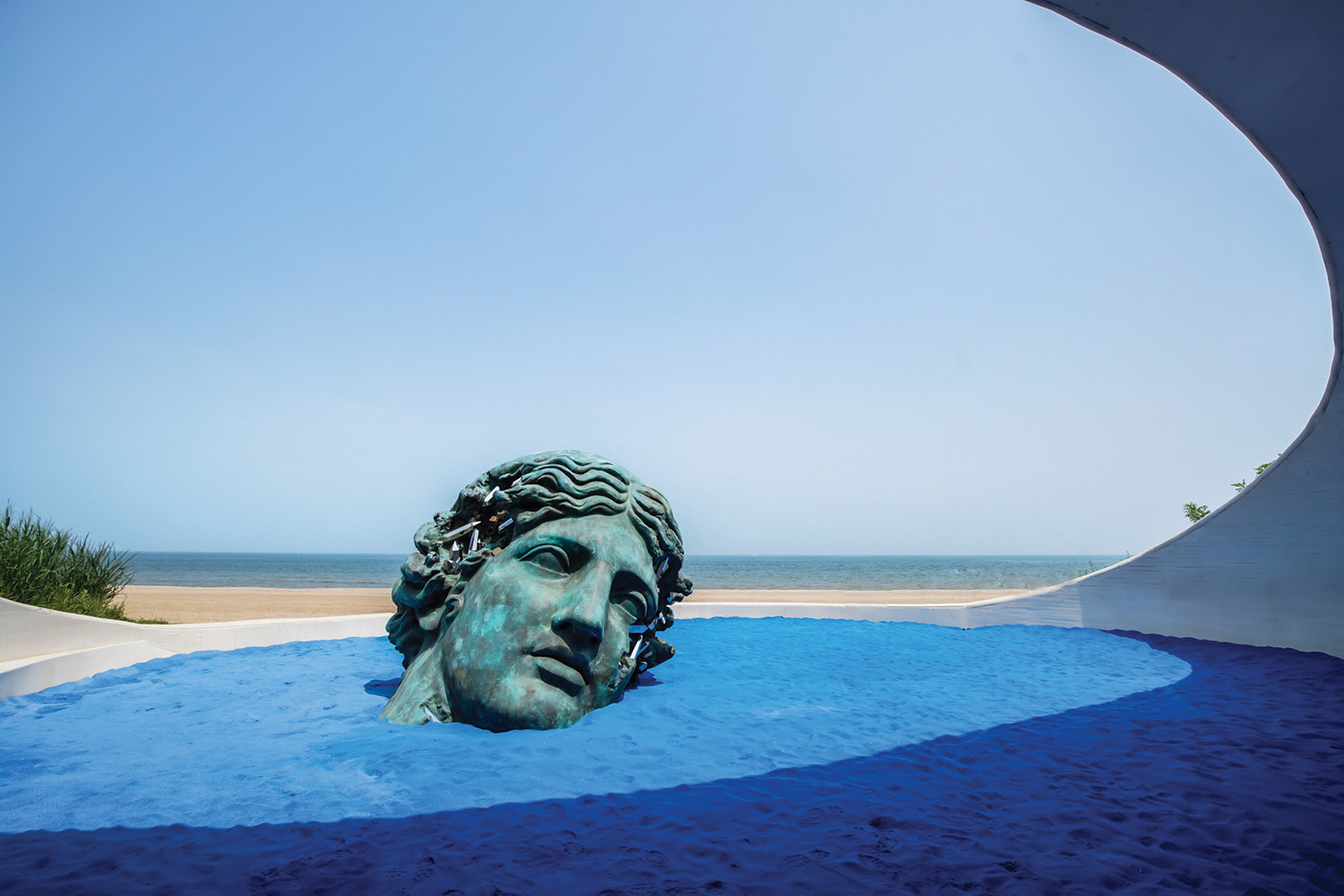 "Sands of Time," (2021)
Granted unprecedented access to France's Réunion des Musées Nationaux–Grand Palais, which houses thousands of original foundry molds of artworks held in the collections of the Vatican and the Louvre, among others, Arsham created exact replicas of historical masterpieces before decaying the facsimiles with his signature crystal-growth forms. The show, set against UCCA Dune's stunning beachfront location in Beidaihe, China, included the nearly 13-foot Unearthed Bronze Eroded Melpomene (above), the artist's largest bronze work to date.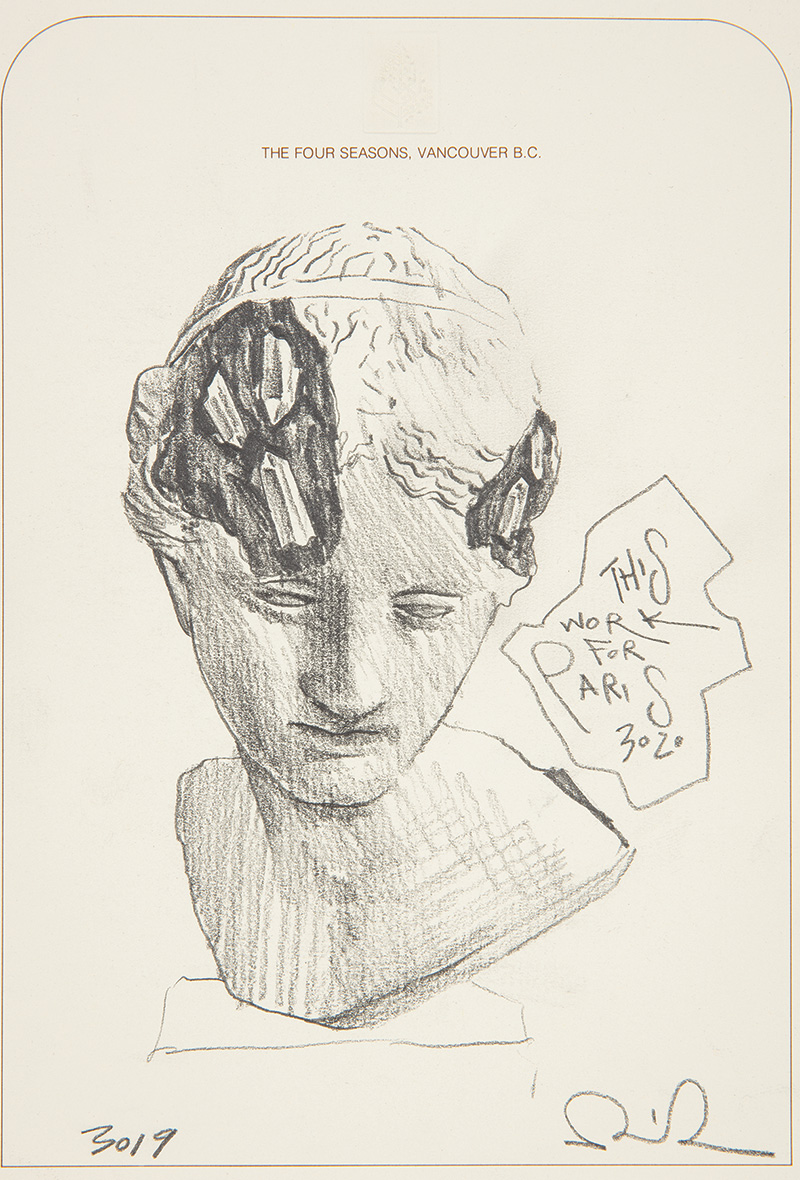 The Four Seasons Vancouver: Study for Eroded Bust of Venus of Arles, (2023)
A pair of solo exhibitions at Perrotin, taking place simultaneously in Paris (September 2–October 7) and New York (September 6–October 14), celebrate 20 years with Emmanuel Perrotin. "It's rare for an artist-gallerist relationship in this era to last that long, and I have gone through many different iterations of my career in that time," says Arsham, who is also presenting a new series of paintings, as well as 100 drawings made on hotel room stationery. "I tend to get bored easily of mediums and materials, and I often look for new ways of challenging my own craft."
A version of this article first appeared in print in our 2023 Fall Issue under the headline "Milestone." Subscribe to the magazine.
Next Post