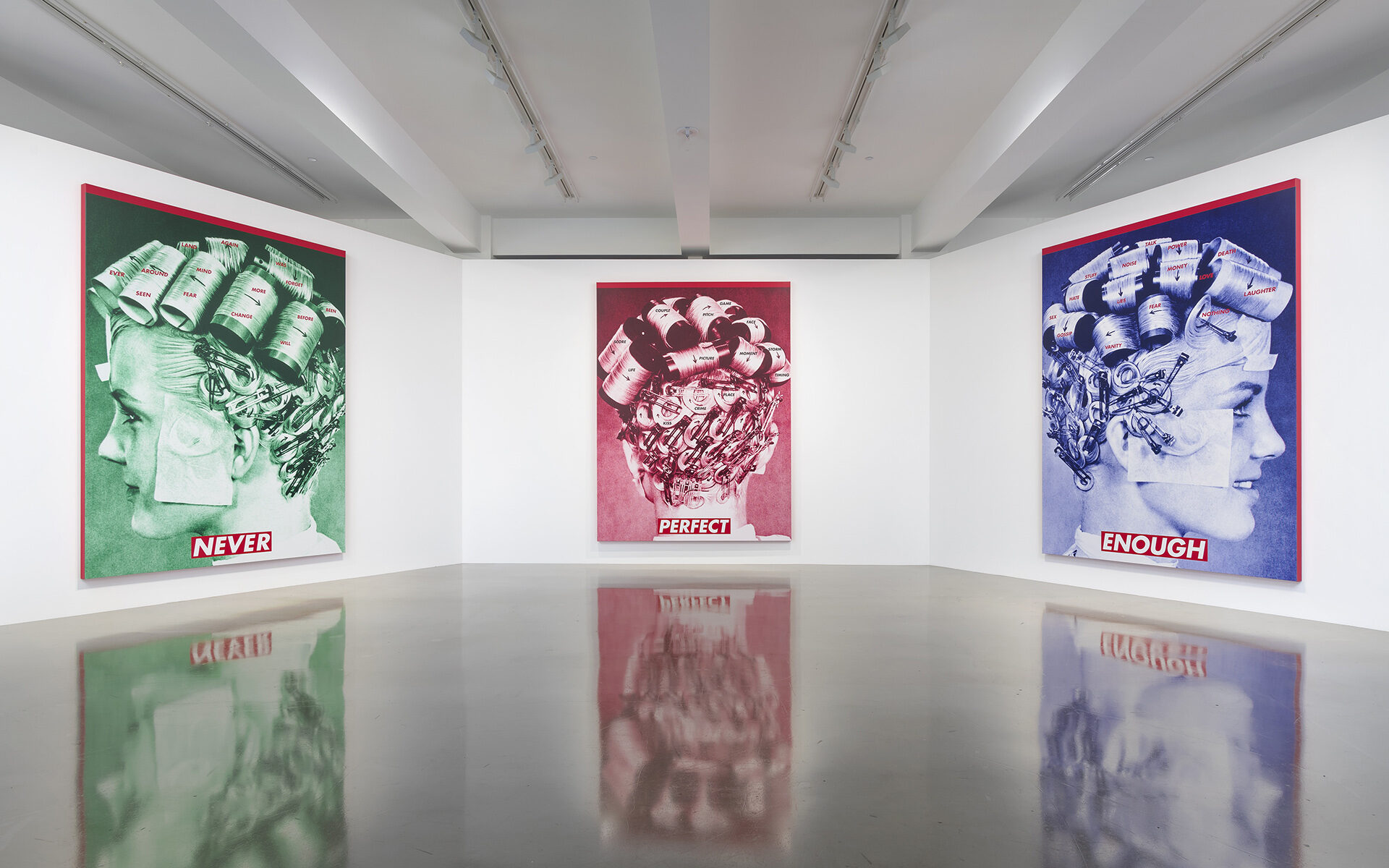 From Coast to Coast, 6 Must-See Gallery Shows in May 2022
From Josh Sperling's hybrid abstractions at Perrotin New York to Gary Simmons debut with Hauser & Wirth Los Angeles, these shows are not to be missed
Looking at the best gallery exhibitions across America each month, Galerie traveled from New York to California to assemble the top shows for May. From Josh Sperling's hybrid abstractions at Perrotin New York to Gary Simmons debut with Hauser & Wirth Los Angeles, these are the shows that curators and collectors have at the top of their viewing lists.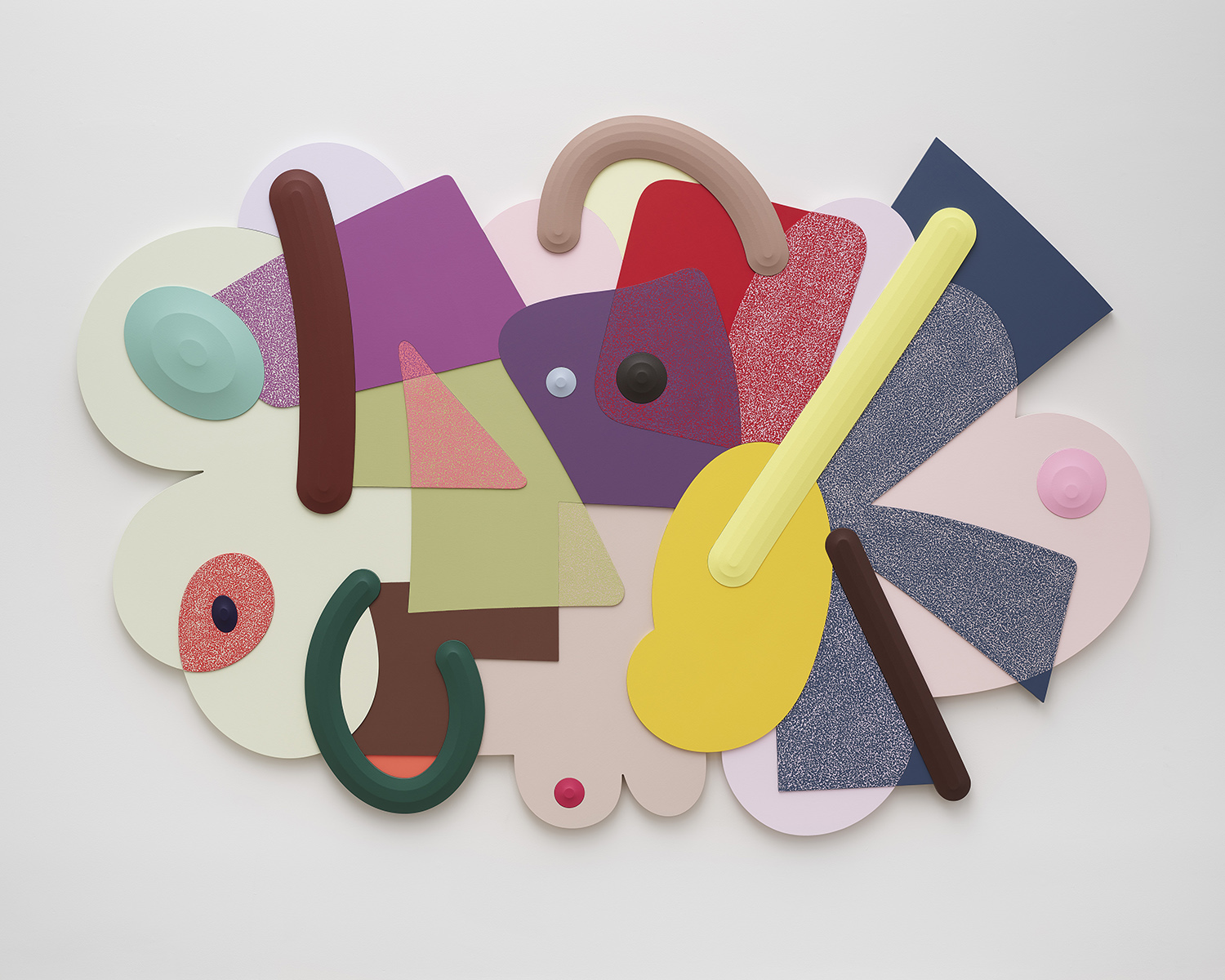 1. "Josh Sperling: Daydream" at Perrotin, New York
Blurring the boundary between painting and sculpture, Josh Sperling makes hybrid paintings that have three-dimensional forms. Inspired by Minimalist paintings from the 1960s and '70s, Sperling's vibrant canvases take the shape of squiggles, graphic design overlays and—in a new series of paintings—interlocking bicycle chains. 
Taking over all three floors of Perrotin's elegant gallery space, his solo show "Daydream" offers a spectacular survey of his various styles of painting. The first floor presents boldly shaped, dazzling monochromes; the second level displays multi-colored squiggles and the concentric, hypnotically hued, bicycle chain-like pieces; and the third floor exhibits a dynamic array of overlaid, lively forms that construct graphic puzzles, which seem to visually bounce in place. These twenty-first century paintings take abstraction—which is definitely on the rise again—to new and exciting realms.
Through June 12.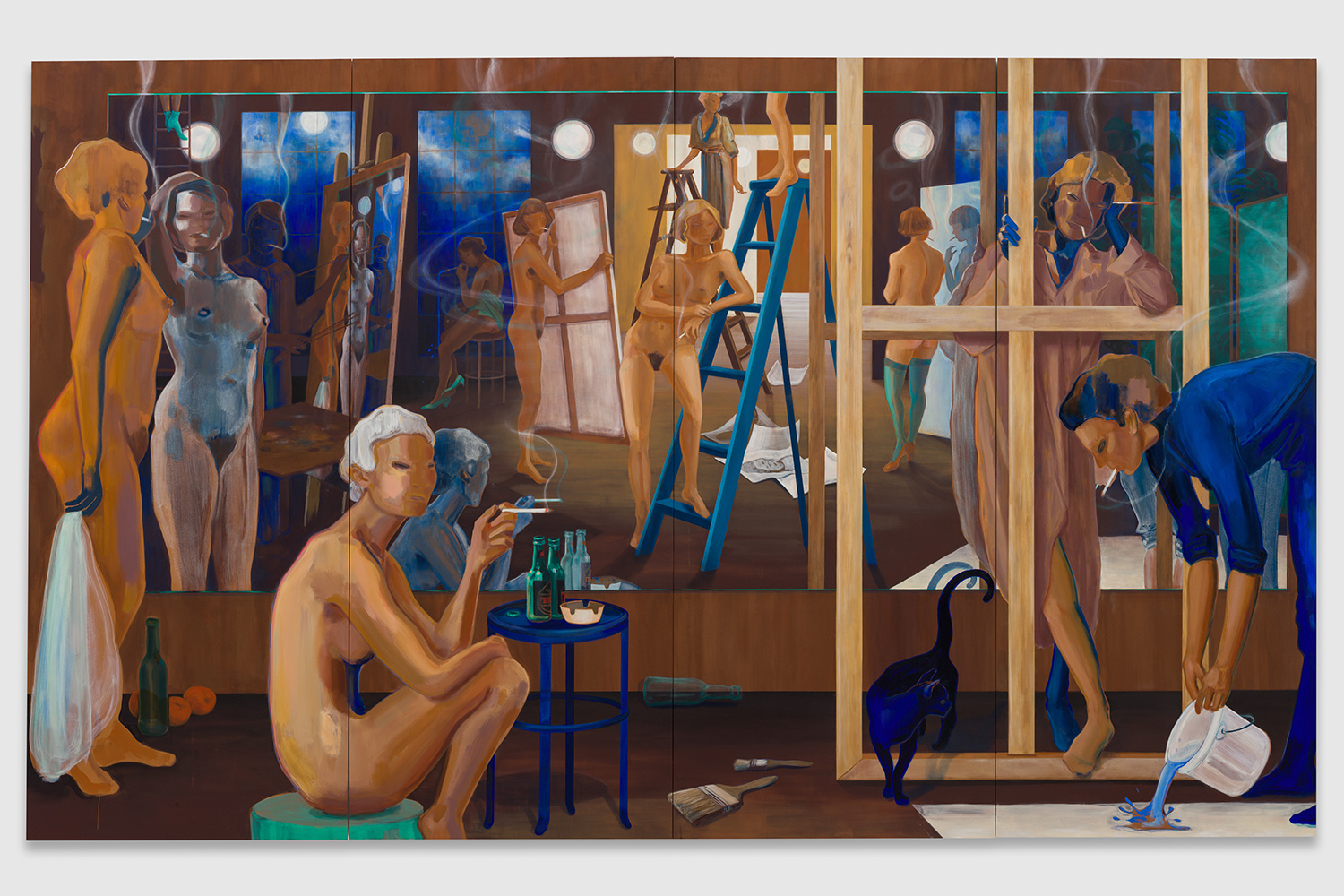 2. "Lisa Brice: Last Chance Salon" at LGDR, New York
The London-based, South African artist Lisa Brice is set on challenging the male-dominated world of figuration. Culling imagery of female nudes from art history, magazines, the internet, and personal photographs, Brice reclaims the female body in the imagined situations of her art. Her expansive "Last Chance Salon" exhibition at LGDR's Fifth Avenue outpost offers a captivating variety of her paintings on paper, canvas and folding screens. 
In her large-scale canvases and screens, female nudes animate the atelier—smoking, drinking and painting other posing female nudes. Her equally seductive blue paintings on tracing paper capture women in control of their own circumstances, subverting the male gaze. Enchantingly installed in the gallery's neo-Renaissance townhouse, which was once home to the National Academy Museum, Brice's feminist art is the perfect foil for the building's former tenant. 
Through May 14.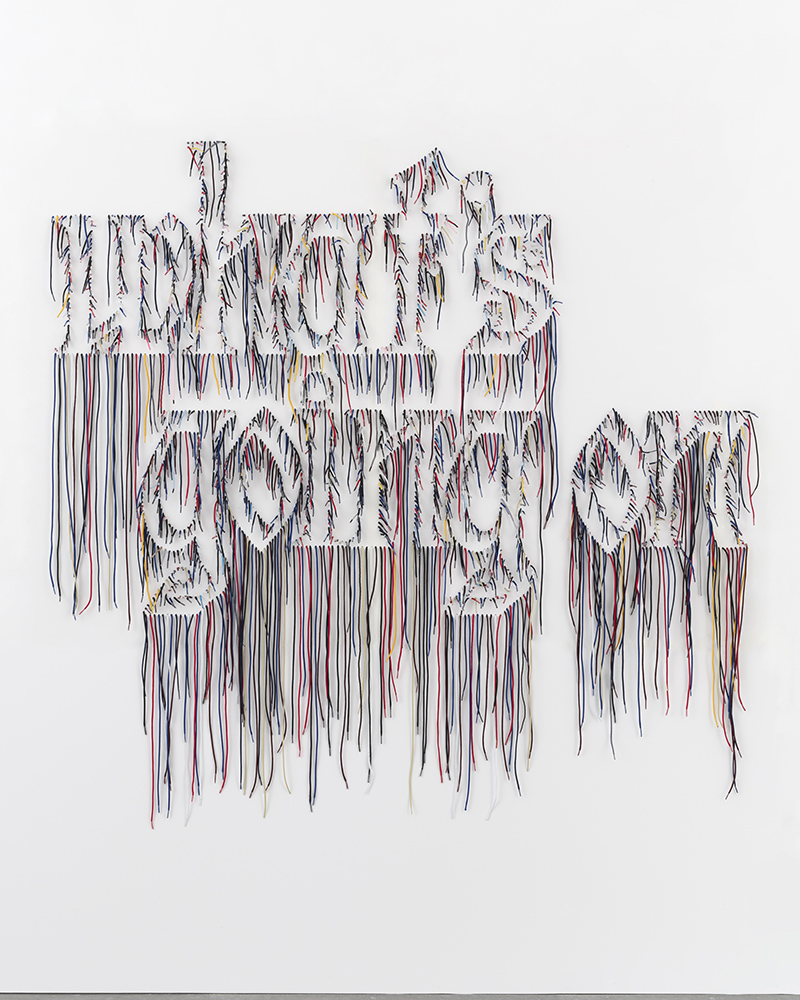 3. "Nari Ward: I'll Take You There; A Proclamation" at Lehmann Maupin, New York
Born in Jamaica, Nari Ward burst on the international art scene in 1993 with a DIY installation of hundreds of discarded baby strollers in an abandoned Harlem firehouse, garnering critical acclaim. Since then, he has consistently shown a knack for transforming found objects into poetically and politically resonant artworks. Ward continues his unique form of creative recycling and dissent in the exhibition "I'll Take You There; A Proclamation" at Lehmann Maupin
Proclaiming the streets and sidewalks as sites for protest and commemoration, Ward presents subtle text pieces with such song titles as What's Going On? and I'll Take You There written with multi-colored shoelaces dangling from punched holes in the gallery's pristine walls and dramatic installations, like Still Lives with Step Ladders, created with altered street finds from the neighborhood that bring the rawness of the urban landscape into the white cube. Making metaphors for issues of race, migration, democracy and community, Ward works like an alchemist, but instead of turning lead into gold he's constructing transformative social content out of what humanity has left behind.
Through June 4.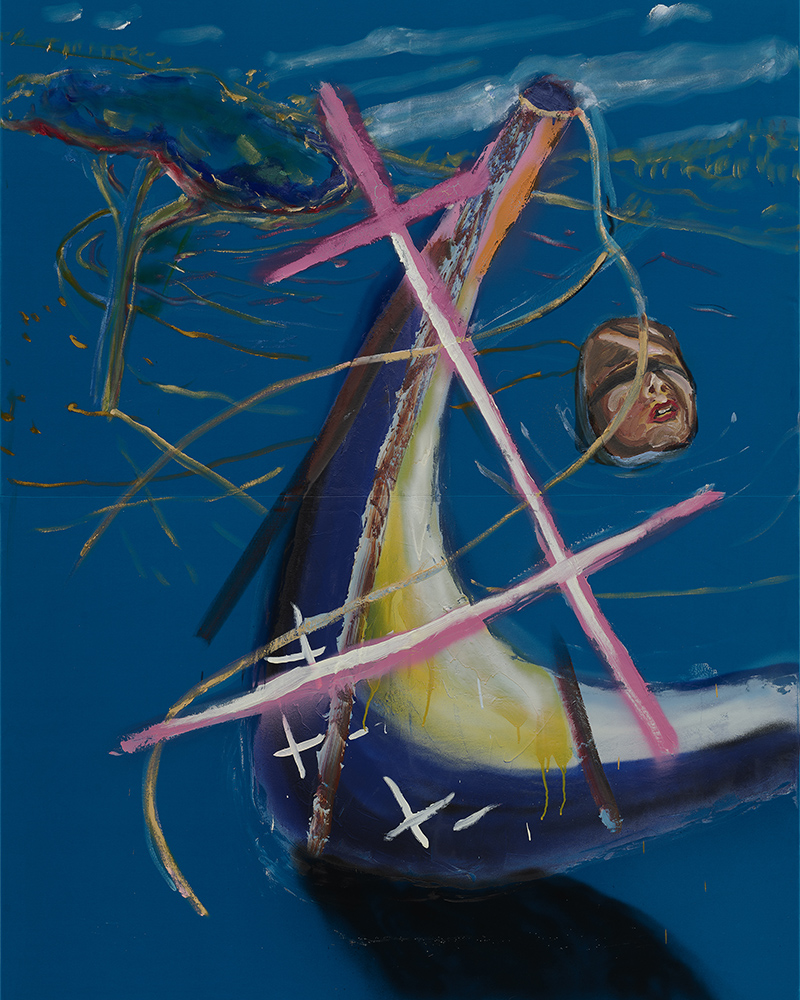 "Julian Schnabel: For Esmé – with Love and Squalor" at Pace, Los Angeles
Exhibiting with Pace since 1984, Julian Schnabel inaugurates the gallery's new Los Angeles space with 13 new paintings and a large-scale bronze sculpture. The title "For Esmé – with Love and Squalor," is from a short story set in WWII by J.D. Salinger, in which the kindness by a young British girl that keeps an American soldier from committing suicide while suffering from PTSD in an English hospital. It sets the tone for the artist's sensuous abstractions on velvet—his first use of the material in his painting in several years—and a monumental sculpture in the gallery's courtyard.
The paintings, which leave large areas of the velvet unchanged, mix broad brushstrokes with touches of spray paint and bold marks made with molding paste. Painting for Fred Sandback has a green painted rectangle signifying the strings defining Sandback's minimalist sculptures in a field of Schnabel's abstract marks. Ship of State—the most figurative painting in the show—depicts the head of a young girl floating in a watery, abstract realm that's layered with branch-like lines, clouds and connecting crosses. The sculpture is also referential. Consisting of recast elements of other sculptures by the artist, it hints at the human suffering in Goya's etchings The Disasters of War with its tilted form and hanging parts, but takes us back to Salinger with the name ESMÉ painted on its weathered white surface.
Through May 21.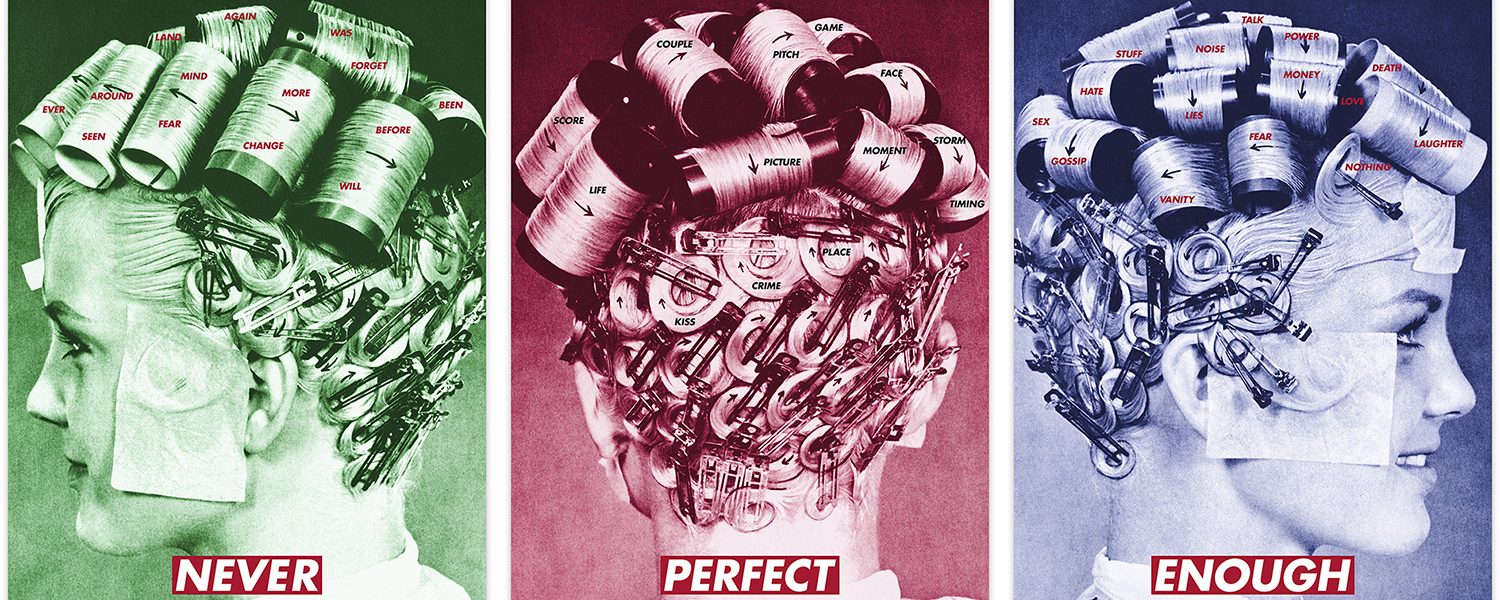 5. "Barbara Kruger" at Sprüth Magers, Los Angeles
Coinciding with Barbara Kruger's 40-year survey that is on view at the Los Angeles County Museum of Art, this solo show looks back on the artist's oeuvre with a selection of important collages. It represents many of her major mixed-media works, while also bringing us up to date on her artwork with the presentation of a new, large-scale triptych. 
The show's 20 cut-and-paste collages from the 1980s, including the iconic Untitled (Your gaze hits the side of my face) and Untitled (Read my lips), comment on social and political issues of the time while referencing Kruger's earlier commercial work as an editorial designer for Mademoiselle magazine. Likewise, the large-scale 2020 triptych, Untitled (Never Perfect Enough), is a powerful piece presenting three views of a woman in curlers. Appropriated black-and-white images that are tinted green, red and blue, the poignant pictures have words in red that comment on the misguided societal pressures women continually face.
Through June 16.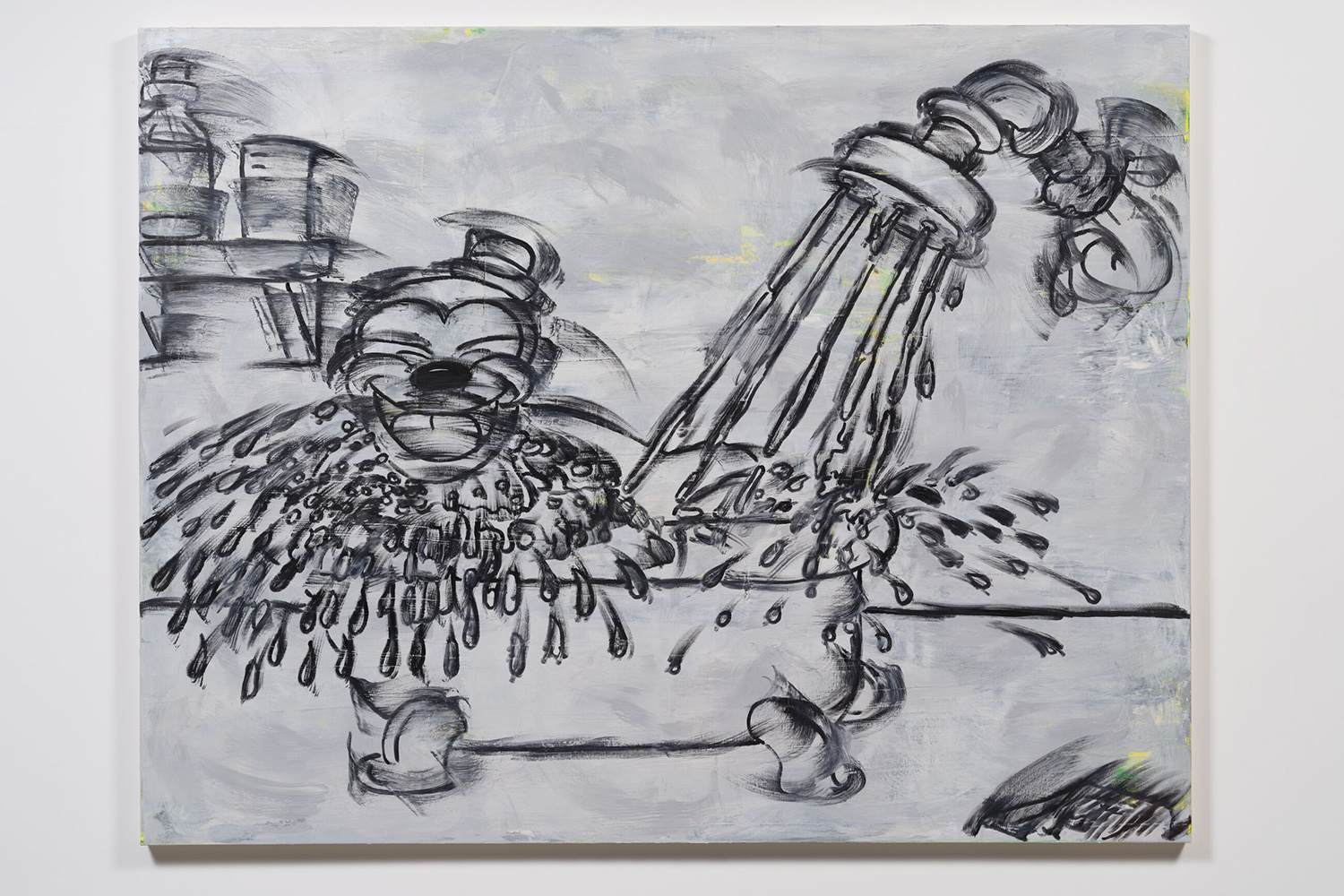 6. "Gary Simmons: Remembering Tomorrow" at Hauser & Wirth, Los Angeles
Making his Hauser & Wirth debut—after moving over from Metro Pictures when the gallery shuttered in 2021—Gary Simmons pulls out all of the punches to make an impressive presentation of paintings, wall drawings, and sculptural works. Drawing upon racist American cartoons for the point of departure in his paintings, Simmons employs his unique technique of erasing his mark-making to get a ghostlike image of past stereotypes that still haunt us today.
His massive wall drawings distort the corrupt cartoon characters further with blurred chalk lines that make the figures appear to be moving more quickly through time, where—like the title—they could be remembering tomorrow. The new sculptures, meanwhile, employ stereotypical black crows, that take their place at school-cafeteria-style-tables and an older installation, in the gallery's large outer court, updates an ongoing sound piece that was originally presented at Prospect New Orleans and is being utilized for multiple performances that should help to give Los Angelinos a fuller understanding of Simmons' artwork.
Through May 22.
Next Post